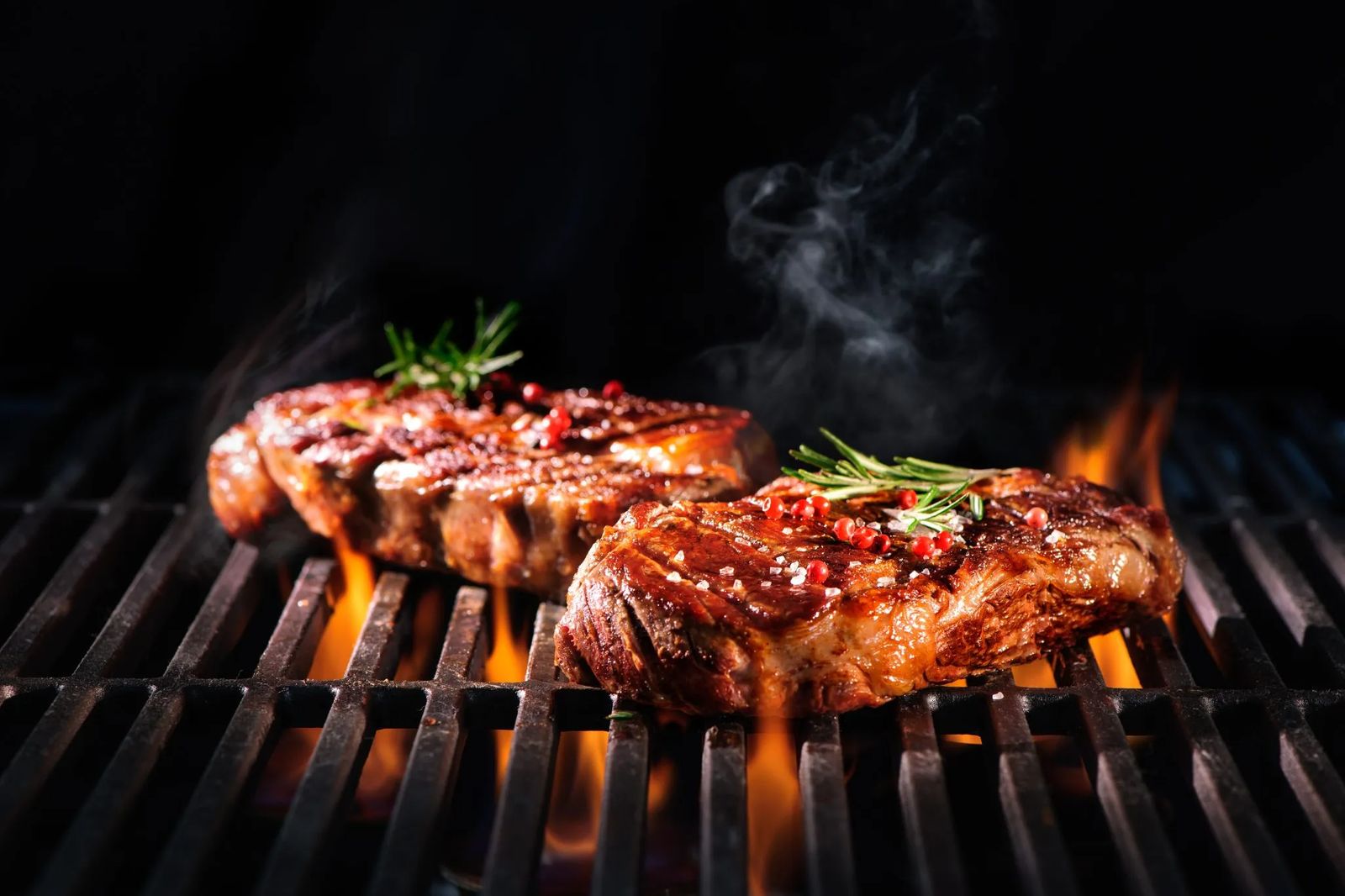 Ready, Set, Grill!
Make a fresh impression with these savory summer recipes
Summer, for me, means outdoor cooking. It's a time to dust off the grill and make summer taste a little more special. For all my fellow grill lovers out there, I chose three main course recipes for you to test drive on your own coals or burners. Pop them on the grill and complement them with a little herbed butter. These two recipes for compound butter are sure to make anything you grill a whole lot tastier.
Enjoy!
HONEY GRILLED CHICKEN WINGS
20 chicken wings (about 3 lbs of wings)
5 T. ketchup
5 T. soy sauce
1-1/3 t. mustard
1 t. chili powder
5 T. vegetable oil
1½ T. honey
Kosher salt
Freshly ground pepper
Pat the wings dry with paper towels and cut off the tips. Rub with salt and pepper. Whisk together the ketchup, soy sauce, mustard, chili powder and 3 tablespoons of oil. Set aside 5 tablespoons of the marinade divided in half. Brush the wings with the remaining marinade, cover and refrigerate for 4 hours. Remove wings ½ hour before grilling. Grill wings for 15 minutes, turning occasionally and brush with 2½ tablespoons of the set-aside marinade. Stir honey and remaining oil into the other 2½ tablespoons of marinade and brush on wings. Grill an additional 5 minutes, turning frequently.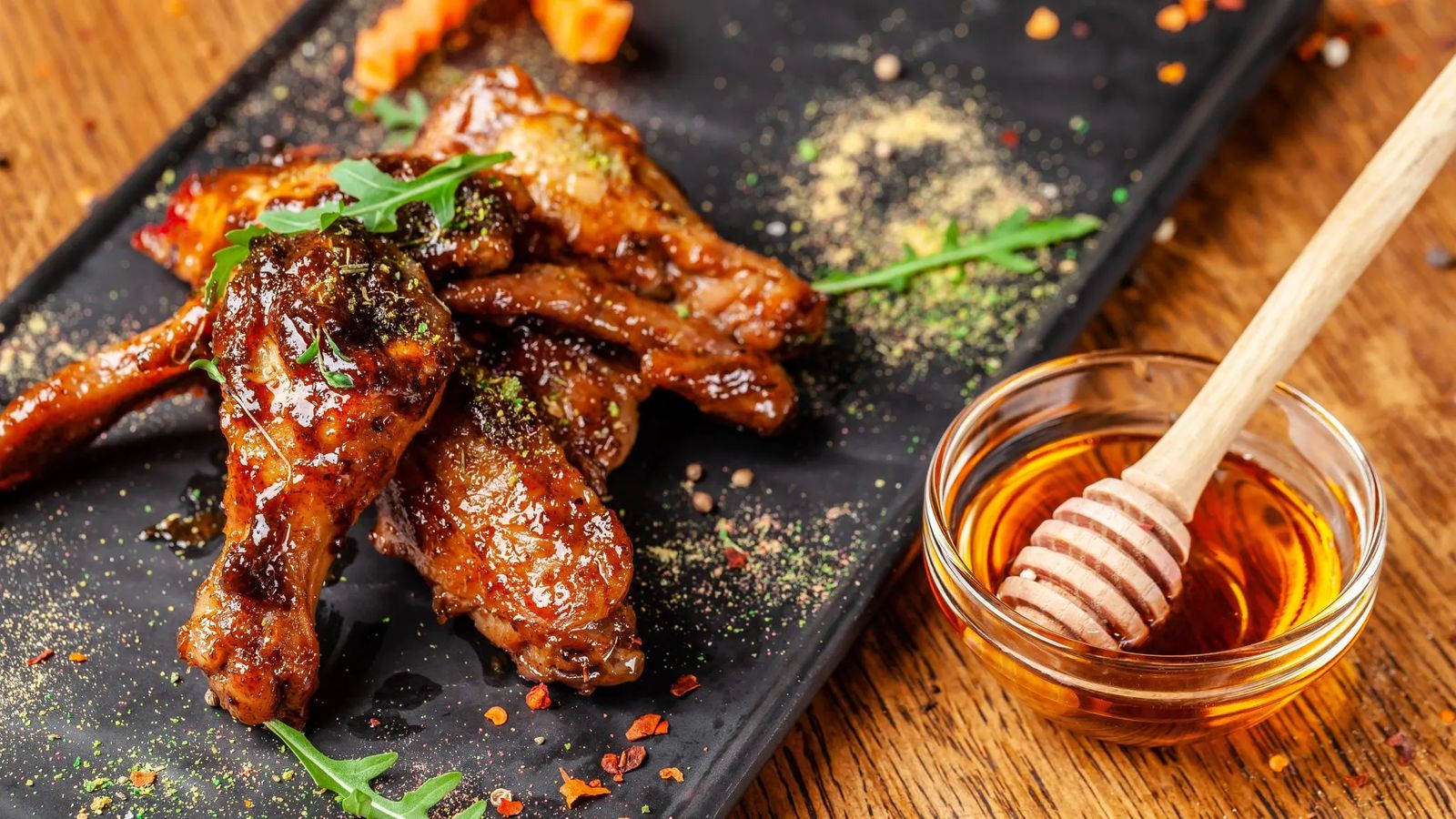 COFFEE-RUBBED SIRLOIN
1 boneless sirloin steak, around 1½ lb, ¾ to 1-inch thick
2 t. chili powder
2 t. instant espresso
2 t. ground cumin
2 t. dark brown sugar
½ t. thyme
½ t. smoked paprika
Take the steak out of the refrigerator and allow to come to room temperature. Completely pat dry. Mix together the chili powder, espresso, cumin, dark brown sugar, thyme and paprika.  Rub all over the steak. Grill over medium-high heat on an oiled grill grate, 4 to 5 minutes for medium-rare or 145 degrees on an instant-read thermometer. Cover and let rest for 10 minutes. Slice the steak against the grain.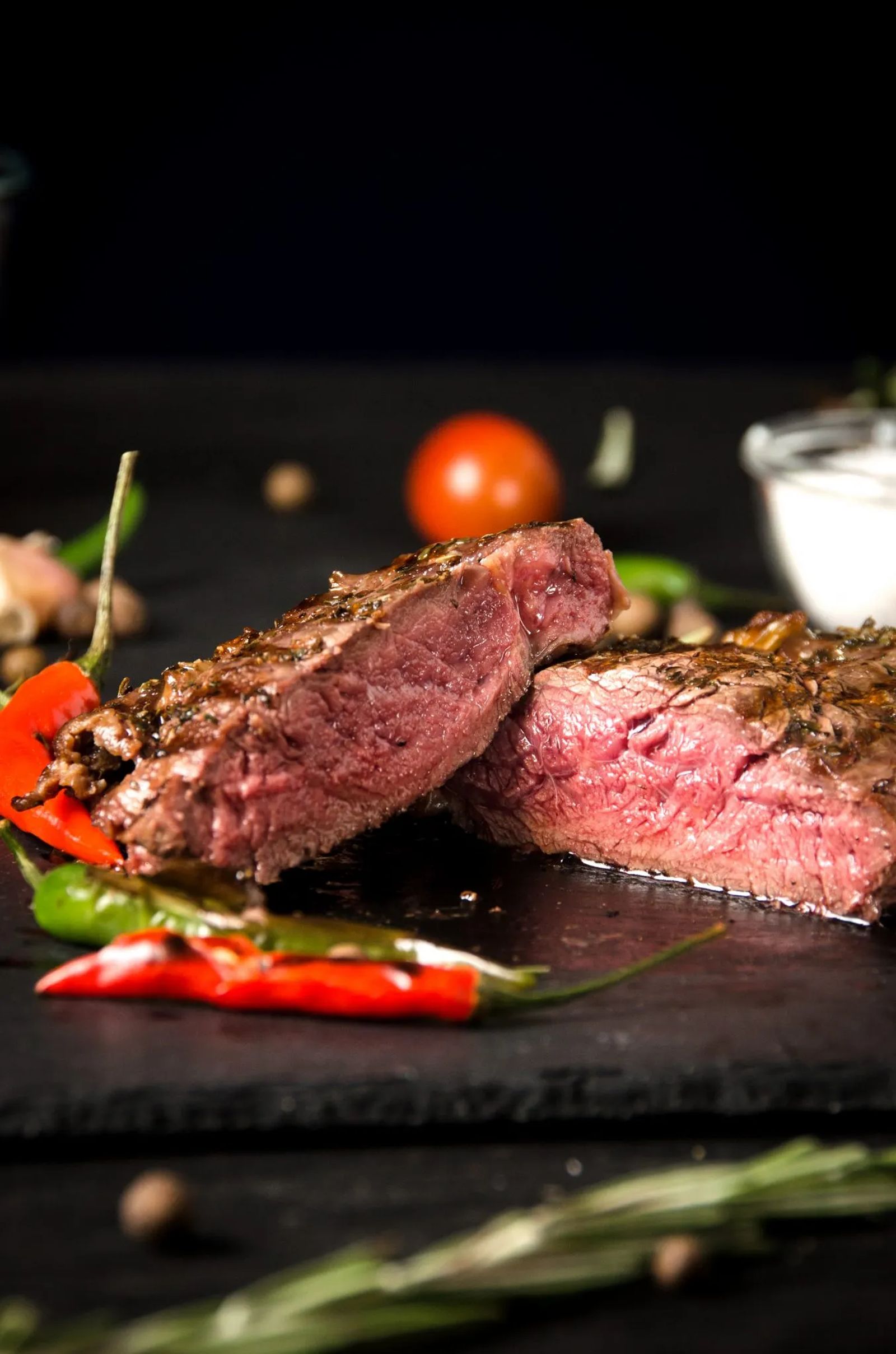 GRILLED SALMON AND ITALIAN COMPOUND BUTTER
4 salmon fillets, with skin, 6 oz each
Vegetable oil
Kosher salt, white pepper
Italian compound butter
Remove salmon from refrigerator ½ hour before grilling. Pat dry with paper towels. Lightly brush salmon with oil. Season to taste with salt and white pepper. Place salmon skin side down on the grill.  Grill until opaque in center, about 5 minutes first side, 3 minutes second side. Top each fillet with a slice of Italian compound butter (recipe below).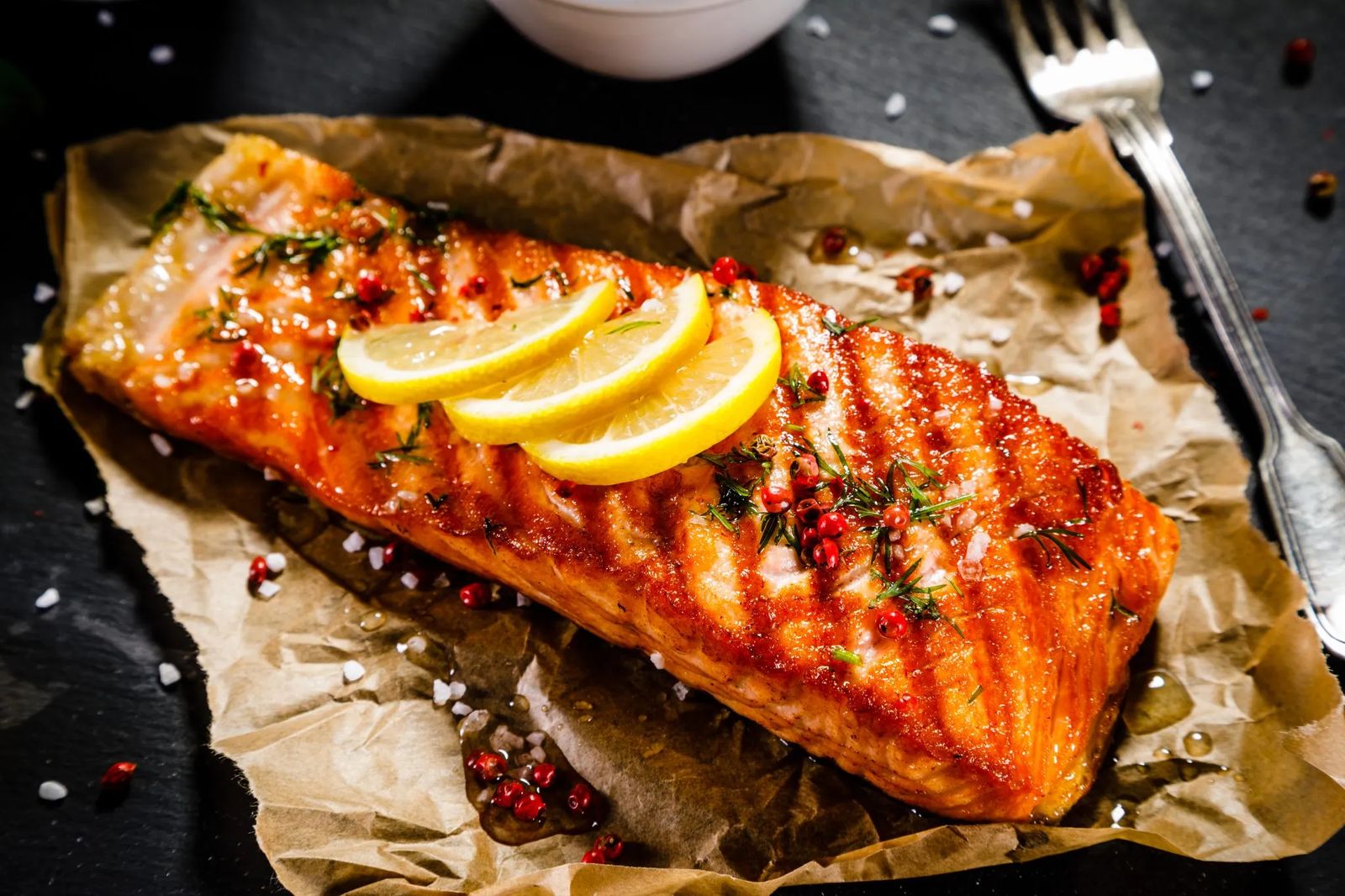 ITALIAN COMPOUND BUTTER
8 oz (1 stick) unsalted butter, room temperature
1 T. fresh basil, finely chopped
1 pinch freshly grated lemon zest
1 t. minced garlic
1/8 t. salt
Combine the butter, basil, lemon zest, garlic and salt. Roll up tightly in plastic wrap and cover with foil. Refrigerate. TIP: This compound butter is delicious with both fish and grilled vegetables.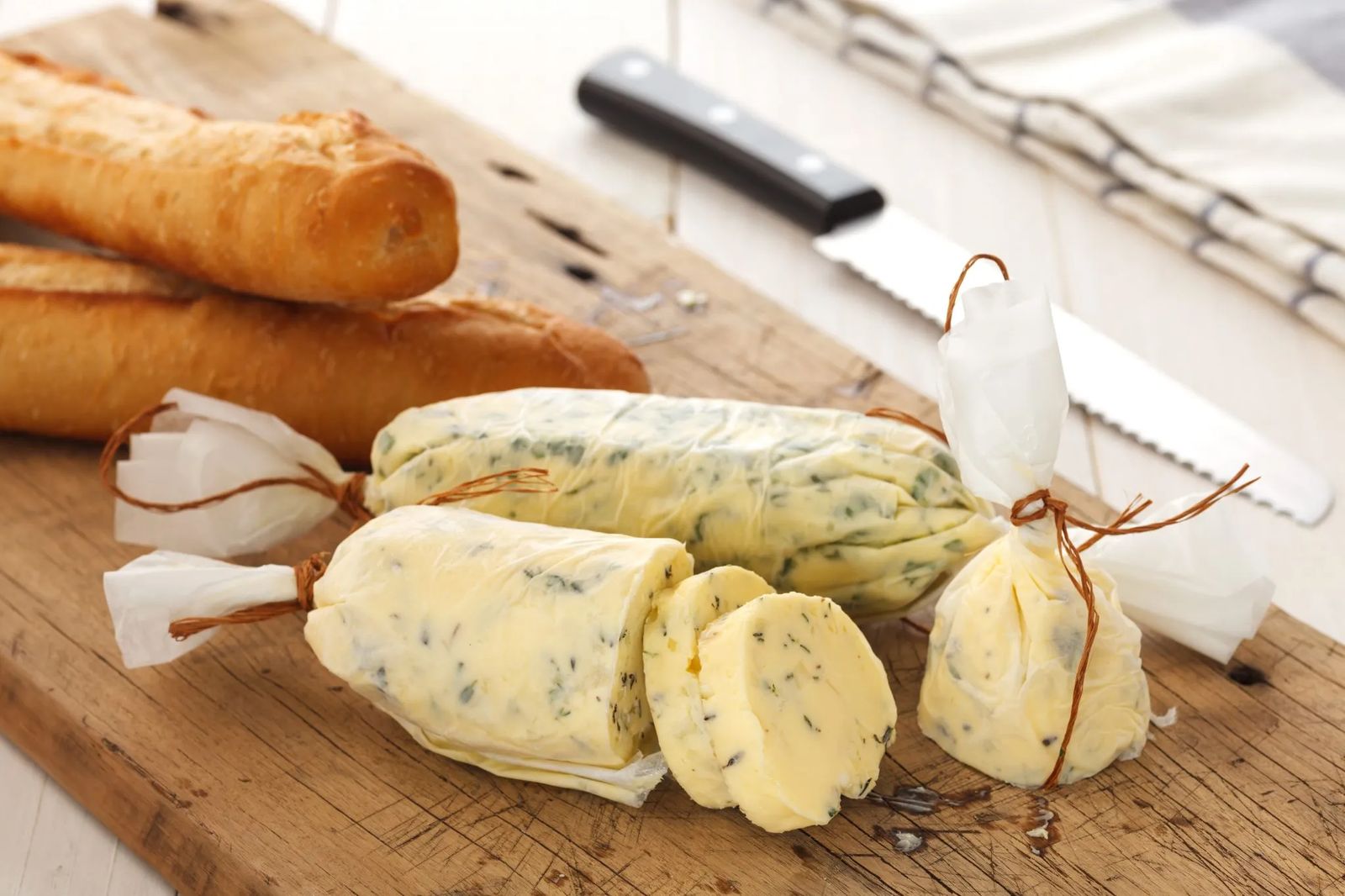 MAPLE CRAISIN BUTTER
4 oz (1/2 stick) unsalted butter, room temperature
1 T. maple syrup
1 T. chopped craisins (dried cranberries)
Pinch of salt
Combine the butter, maple syrup and chopped craisins. Roll up tightly in plastic wrap and cover the plastic wrap in foil. Refrigerate. TIP: This compound butter is great on grilled stone fruit like peaches or nectarines. It's also excellent at breakfast on pancakes or waffles.