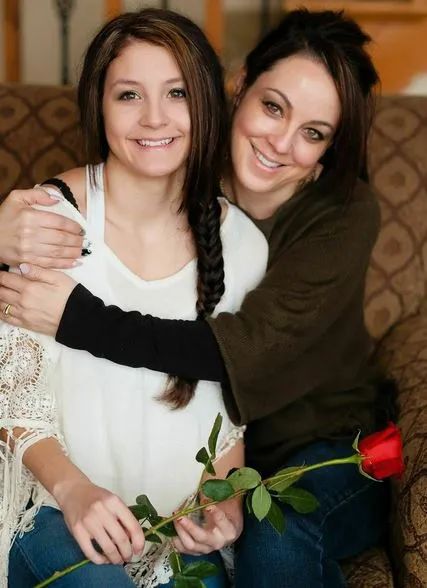 Recycled Love
Giving new life & smiles to old arrangements
Jane Ellinghouse was a community minded woman who didn't really rest long enough to let the grass grow under her feet. Her heart was on fire for giving and to be honest, there are far too many charitable causes to list that she had a hand in over the years. Last December, her world slowed down when doctors delivered the crushing news that not only had cancer started to invade her body, it had spread. The diagnosis was stage four lung cancer and Jane was told she'd only have a few months if not weeks left on this earth.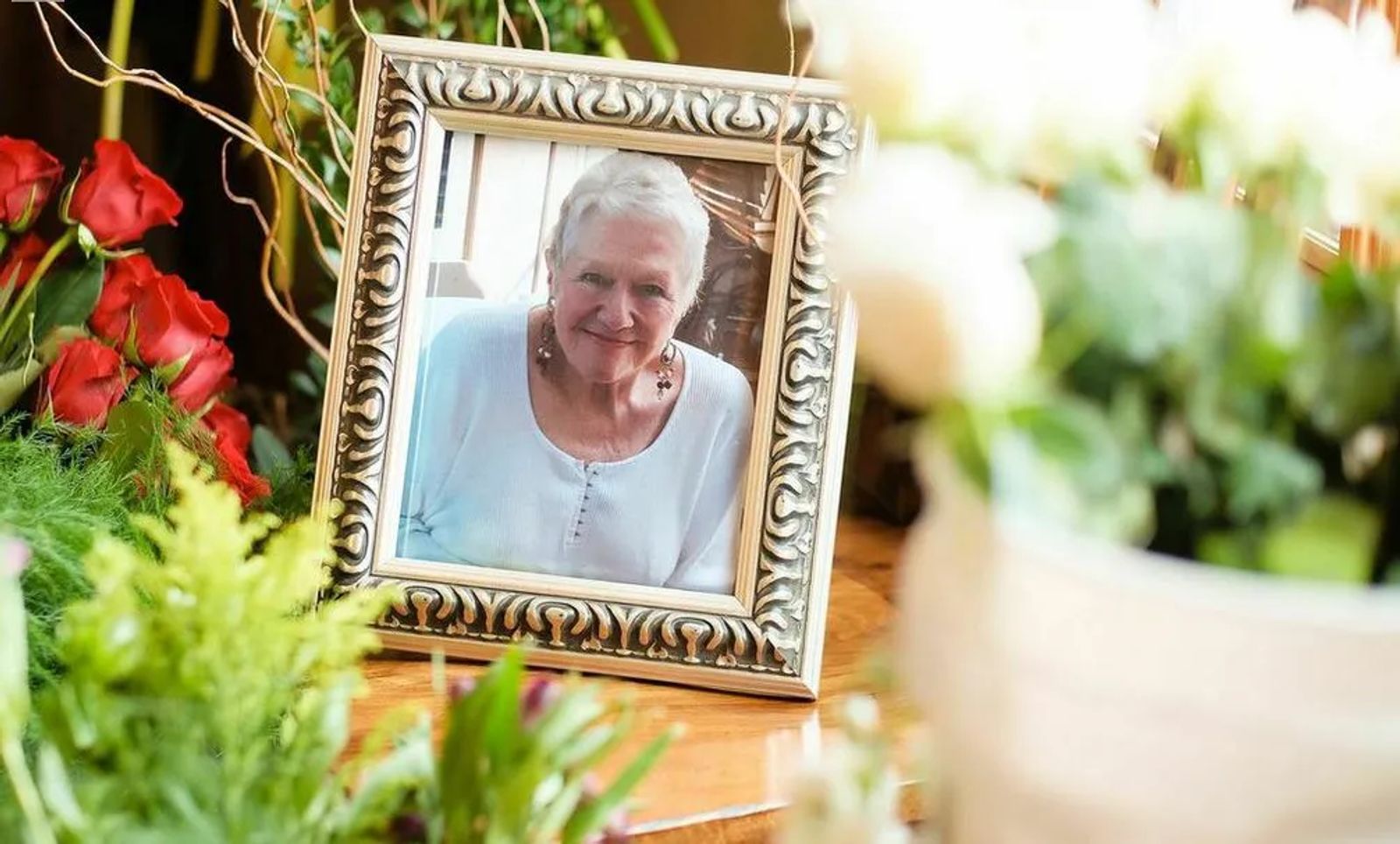 A little more than nine weeks later, on February 25, Jane's family laid her to rest knowing that they needed to honor her giving spirit. Instead of letting her memorial flowers wither and die, the day after her funeral, Jane's family and friends gathered with filler flowers and vases stacked all around them. They snipped the ends, added greenery and before long, the space in her son Bing's home looked like a mini floral shop with new and beautiful arrangements budding left and right. Within hours, these blossoms would be headed to Eagle Cliff Manor to try to lift the spirits of some of their senior residents who needed a little TLC.
As Jane's best friend of 60 years arranged a bud vase with roses and curly willow, tears were starting to well up in her eyes. "I am just thinking that she is right here doing this with us! Jane would love this," Barb Gianfrancisco says. Amber Ellinghouse, Jane's daughter-in-law, couldn't agree more. "This is right up Jane's alley because she volunteered and did so much for the community." As she moves vases from the dining room table to the row of finished arrangements she adds, "It is a creative way to celebrate that person's life and not their death. You are getting together and you are sharing memories and then you are delivering the flowers. Spirits are being lifted."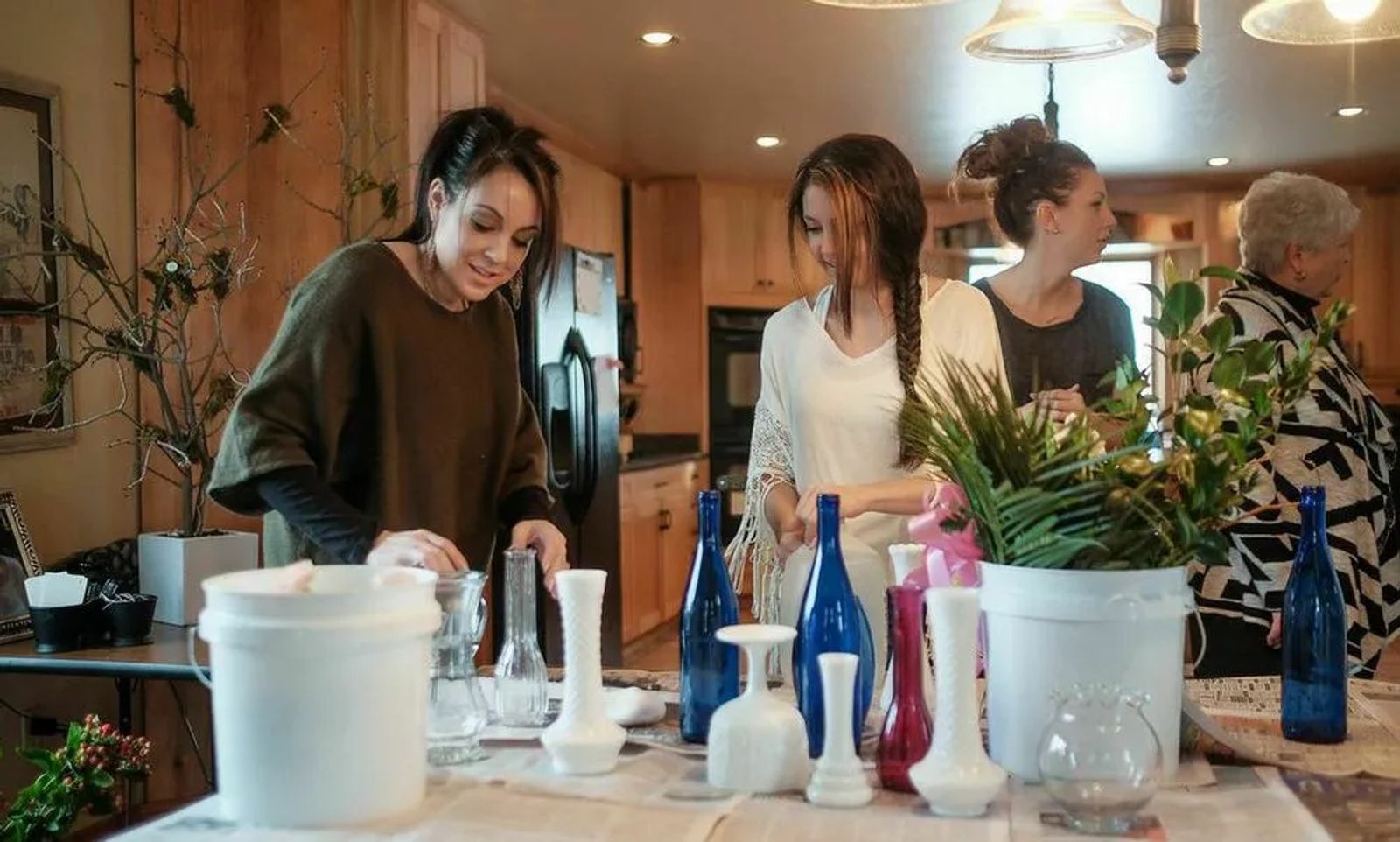 The act was so touching that Amber's 17-year-old daughter, Kaile, is in the process now of creating a non-profit that hopes to recycle memorial or even wedding flowers to share in random acts of kindness. The name for the new charity is Recycled Love.
"I want to keep doing it to reach more people," she says. Her mom adds, "Imagine that you're an elderly patient at a nursing home and no one has come to see you for several months. When those people get something like this, they are so surprised. It touches their hearts so much." In addition to the beautiful blooms, each arrangement comes with a handwritten note sharing words of encouragement. "Our belief is that whatever arrangement or message that person gets, they are just meant to get that message," Amber says as Kaile nods in agreement.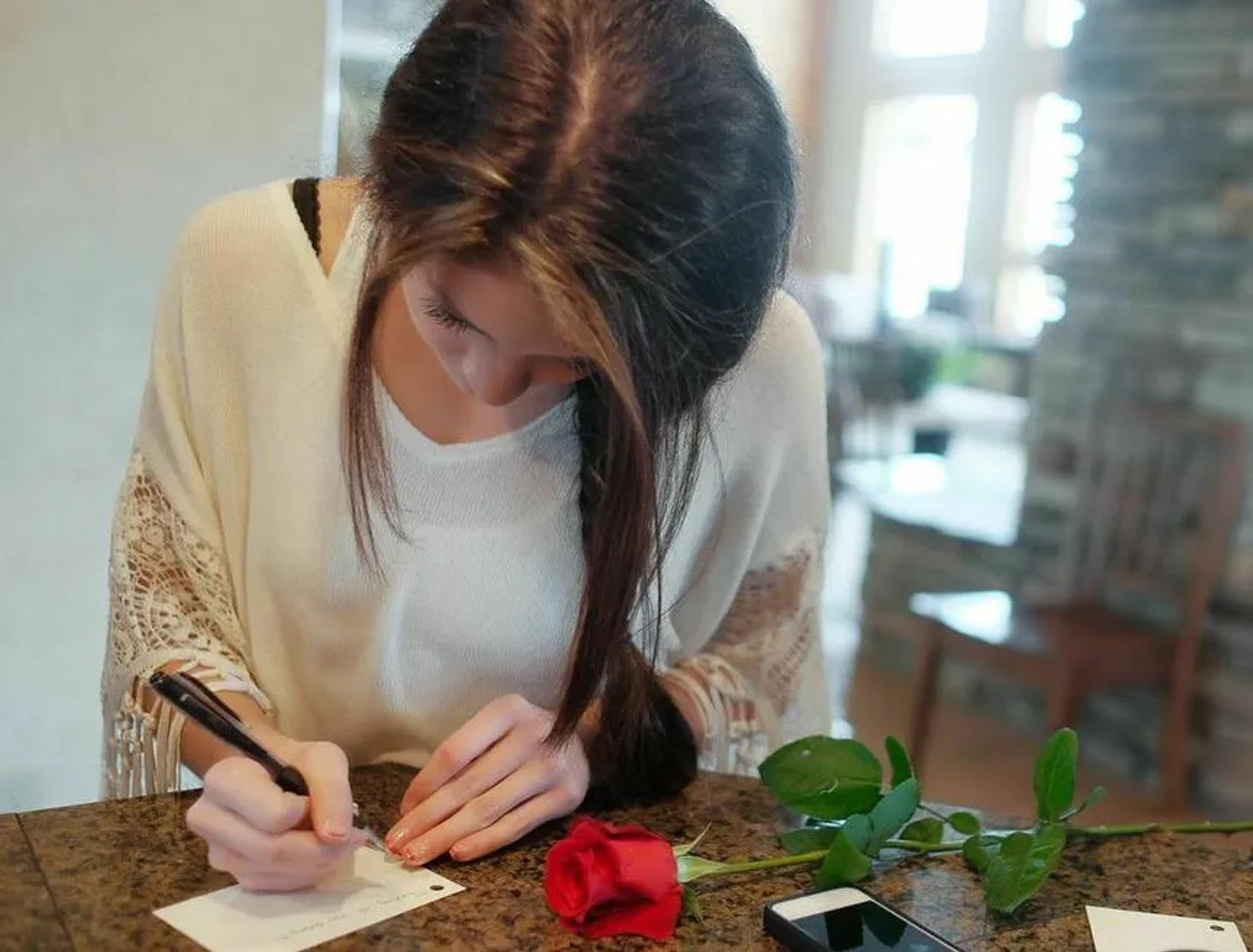 The two have done similar things in the past and have hit up garage sales looking for inexpensive vases. After one flower arranging afternoon, Amber and Kaile drove around town looking for targets when they found one in a less than likely place. They pulled into the Hardee's parking lot and watched as a woman carefully ushered her aging father into the restaurant. She worked for upwards of 10 minutes just to make sure her dad got out of the car and through the door safely just to get the milkshake he'd been craving. Amber says, "She was just so gentle and patient with him. We had our flowers in the vehicle and when we walked up to give her a bunch, she said, 'What is this?' We told her that we just really appreciated the love that she showed for her father and she started to tear up."
While Amber and her daughters have done this before, "I'm letting Kaile put her own spin on it," Amber says. She's hoping to help get a volunteer staff of teens and is looking to get the word out that leftover flowers from any event can be recycled to help deliver smiles.
Kaile says simply, "This is a way to remember those that sometimes get forgotten. It is always nice to see someone happy and know that you played a part in that."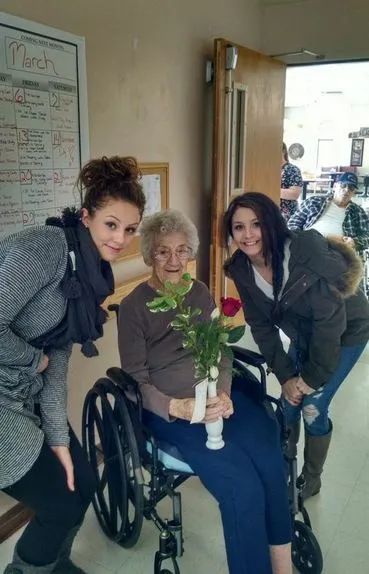 If you'd like to help by donating flowers or vases, feel free to email Recycled Love at recycledlove406xoxo@gmail.com. Not only is Kaile looking for donations, she's hoping to land some business partners to help sponsor some of the charity's additional needs. It takes extras like floral foam and sometimes additional filler plants in order to make an arrangement look its best. Businesses could even sponsor the cards Kaile uses for inspirational notes.