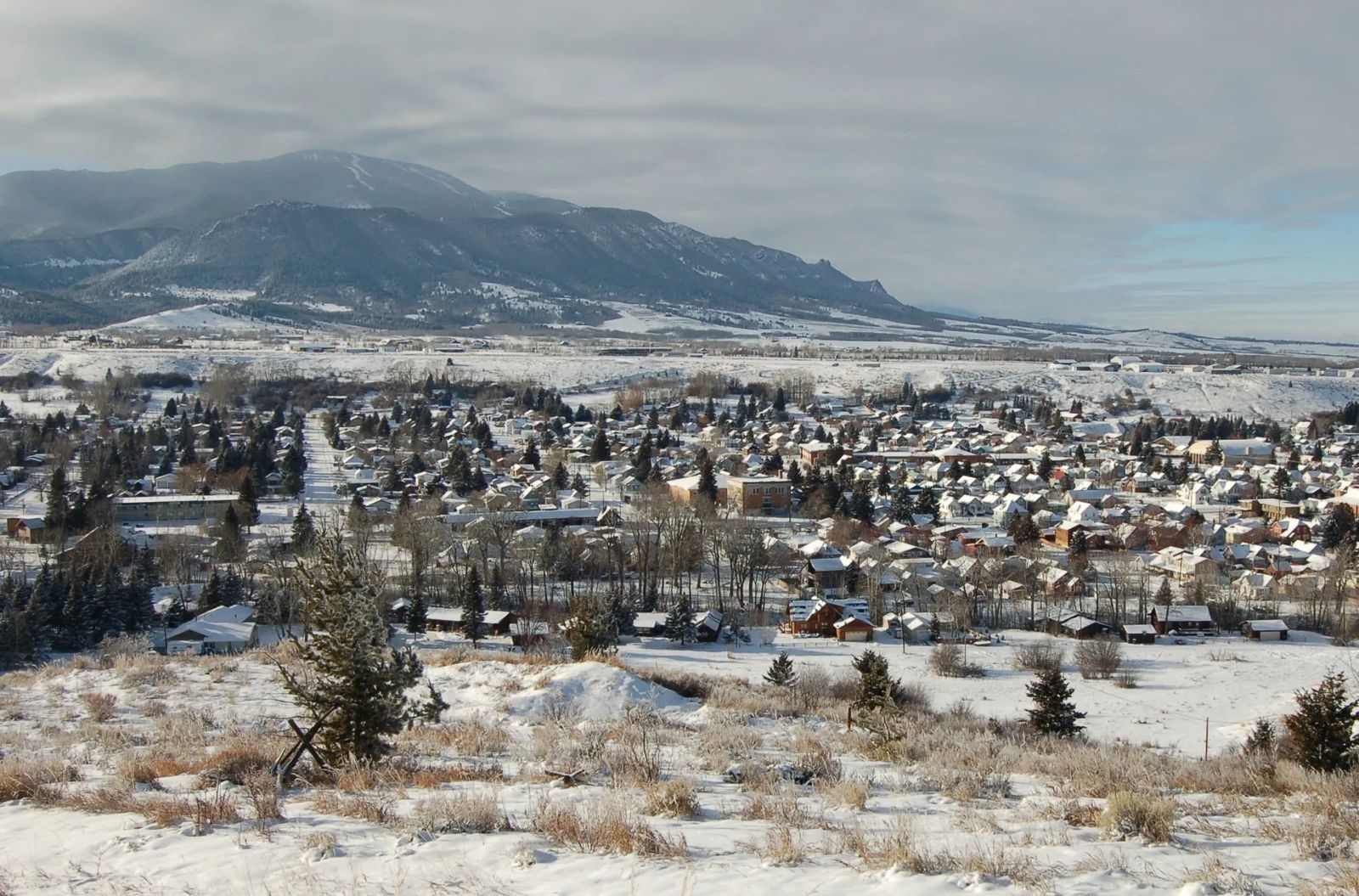 Red Lodge: A Resort Town with a Down-to-Earth Attitude
A sense of excitement pulses through the small town of Red Lodge, Montana. Snuggled at the base of the Beartooth Mountains, the community of 2,500 could hardly be described as "typical" small-town Montana.
Boasting drop-dead scenery, limitless outdoor adventures and a thriving arts and cultural community, Red Lodge shines with a vibrancy that attracts newcomers of all ages. Yet, its rich history and its agricultural base give long-time locals plenty of reason to stay.  "People like living here," says Debbi Brown, a native and just-retired director at the Carbon County Historical Society and Museum. "They're excited to be here."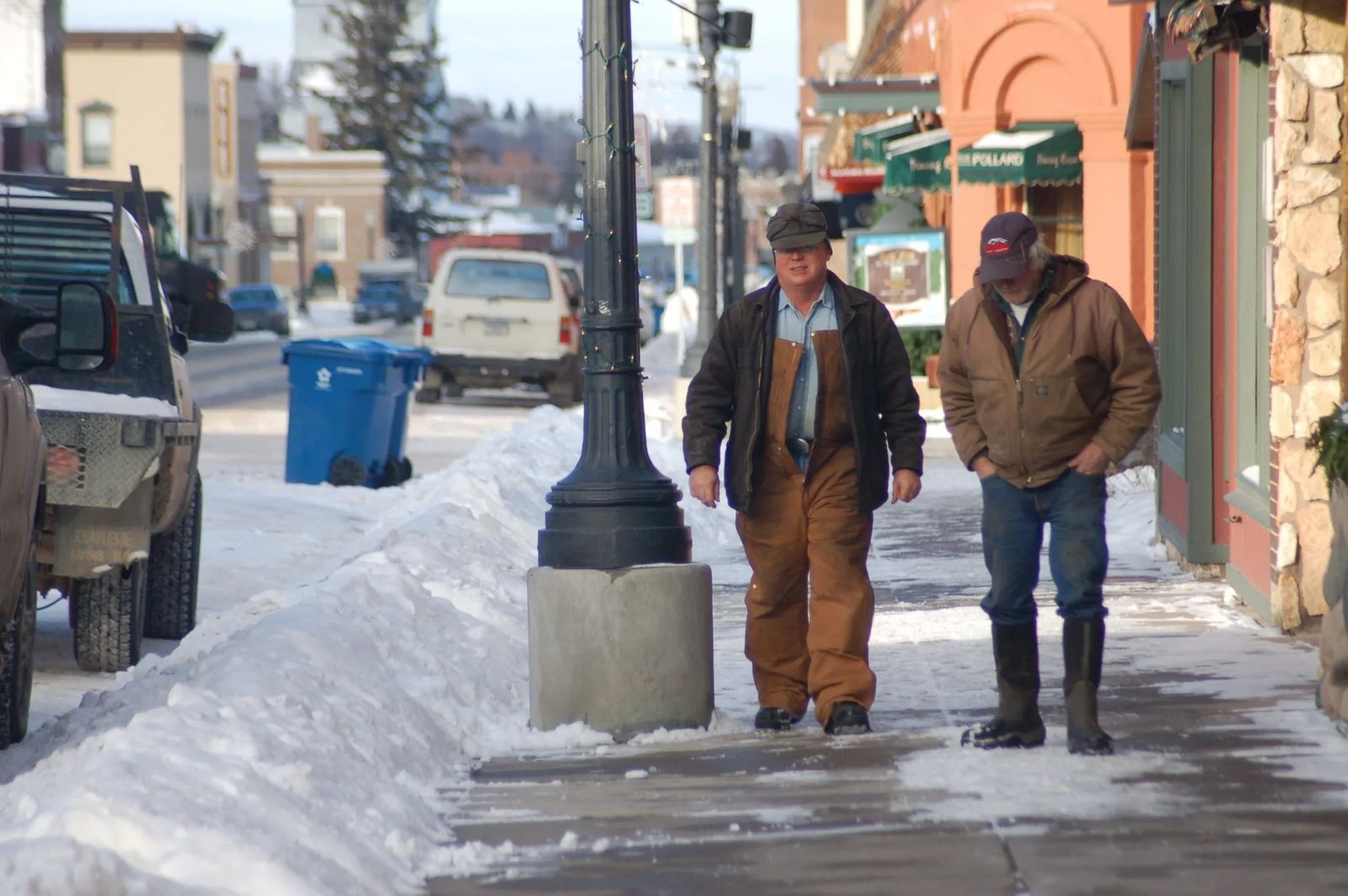 Red Lodge is a resort town with a down-to-earth attitude. It's a "hip" town where skiers in neon jackets are apt to rub shoulders with ranchers in Carhartts.
A sleepy town it is not. Located 60 miles from Billings and 60 miles from Cody, Wyoming, Red Lodge boasts a state-of-the-art-hospital, enough activities to overload anyone's calendar and "the most restaurants per capita of any town in Montana."
Like any small town, there's a constant tension between change and the past. Long-time locals may cringe to see old land-holdings sliced into subdivisions, but cattle and haying operations still blanket the area. Admittedly, agriculture is not what it once was — one local rancher laments he can no longer buy salt for his cattle in town — but agriculture still grounds the community.
"It's what has sustained us," Brown says. "Without the ag community, I don't know if we would have survived."
The Red Lodge mystique — from its ski mountain to its old-time movie theatre (complete with couches for lounging) to the resident moose that amble through town — comes in as many flavors as the people who live there. And it's plenty powerful enough to exert a pull on those who live elsewhere.
For starters, who can resist the chocolate truffles at the one-and-only Montana Candy Emporium? The morsels, displayed under glass, lure regulars like Jacquelin Marsh and Katelyn Stuber of Billings. Even on a quiet winter's day, when there's nary a shopper on Broadway, candy-lovers line up to wait their turn at the register.
"Oh, yeah, we always stop here," Marsh and Stuber say.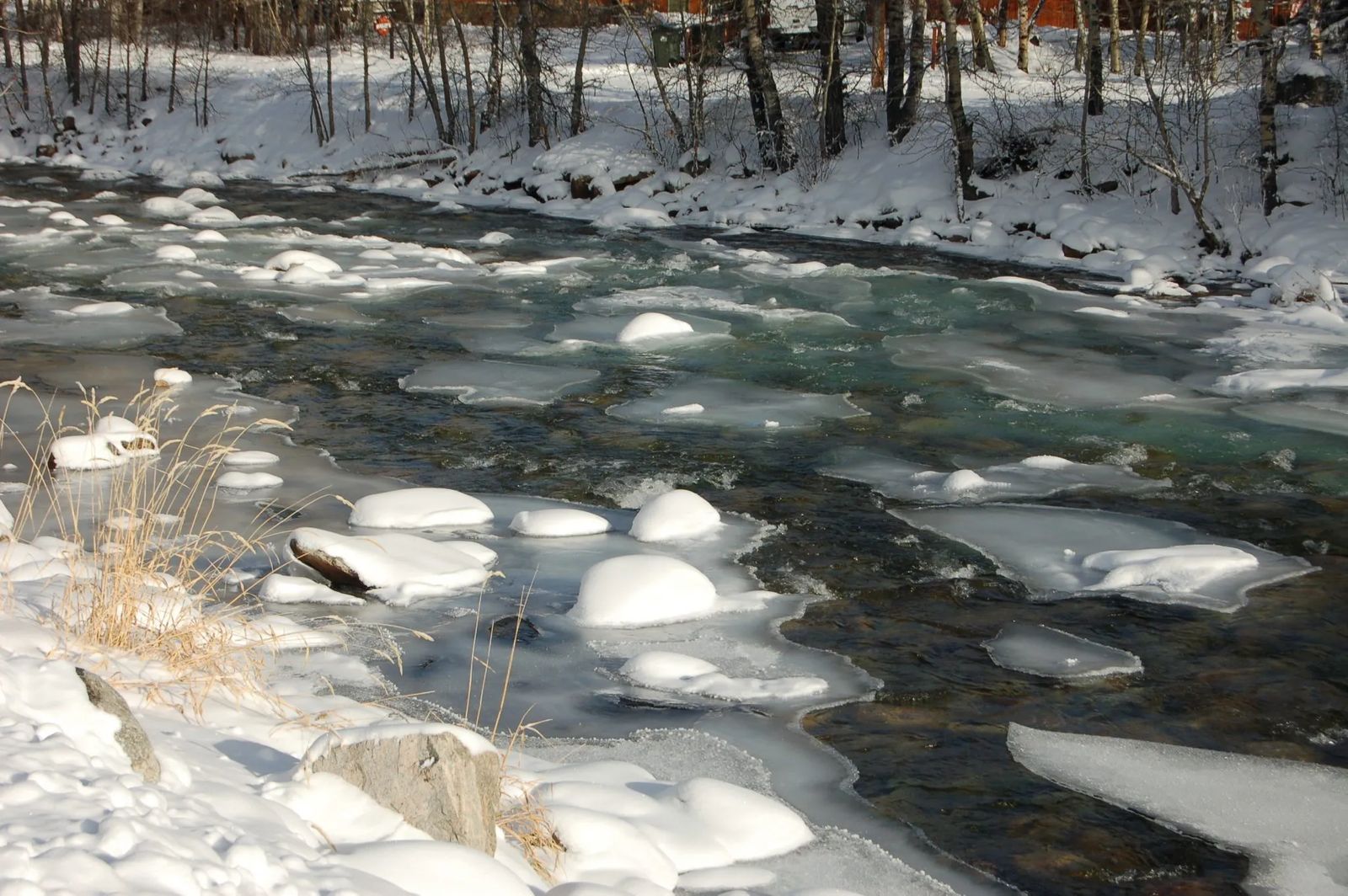 Like so many Red Lodge residents, Lauren Larson and her family were swept away by the scenery and the town's welcoming atmosphere. Enough so that, after spending two summers in the area, they decided to leave Louisiana and "re-plant" themselves in Red Lodge.
"And our boys — 11, eight and seven — transitioned beautifully," says Larson, whose friendly face welcomes visitors to the Red Lodge Chamber of Commerce.
But what about the long winters?
"At first I stayed inside a lot," Larson admits. "But you just have to bundle up and jump head first into the season. With these bluebird skies, families get out and enjoy ice skating, cross-country skiing, alpine skiing, snowshoeing, sledding — whatever you can to soak up the season. It's pretty magical."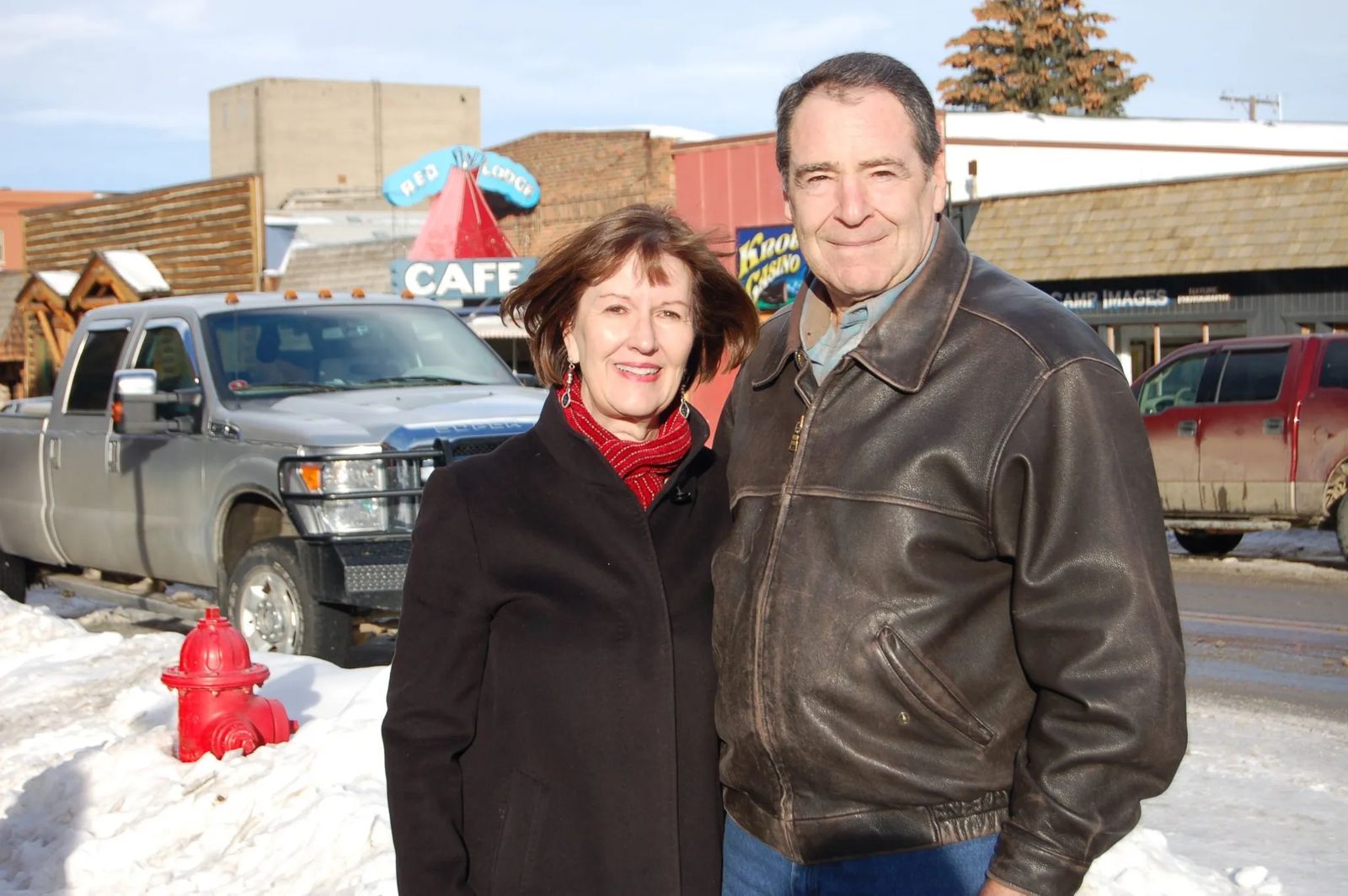 Long-ago locals like Jim and Kathy (DeBourg) O'Shea returned to Red Lodge after decades away. The two spent their careers out of state but came full circle to be closer to family. And they've been pleasantly surprised to discover they're not alone.
"Old classmates have retired back here, too," Kathy says.
But time has changed the town they remember. Many of the old families — families with names that harken back to the town's European roots — are gone, muses Kathy. She remembers her own mother speaking Italian at home. She and Jim also remember neighborhoods known as "Little Italy" and "Finn Town."
She says, "This was such an ethnic enclave."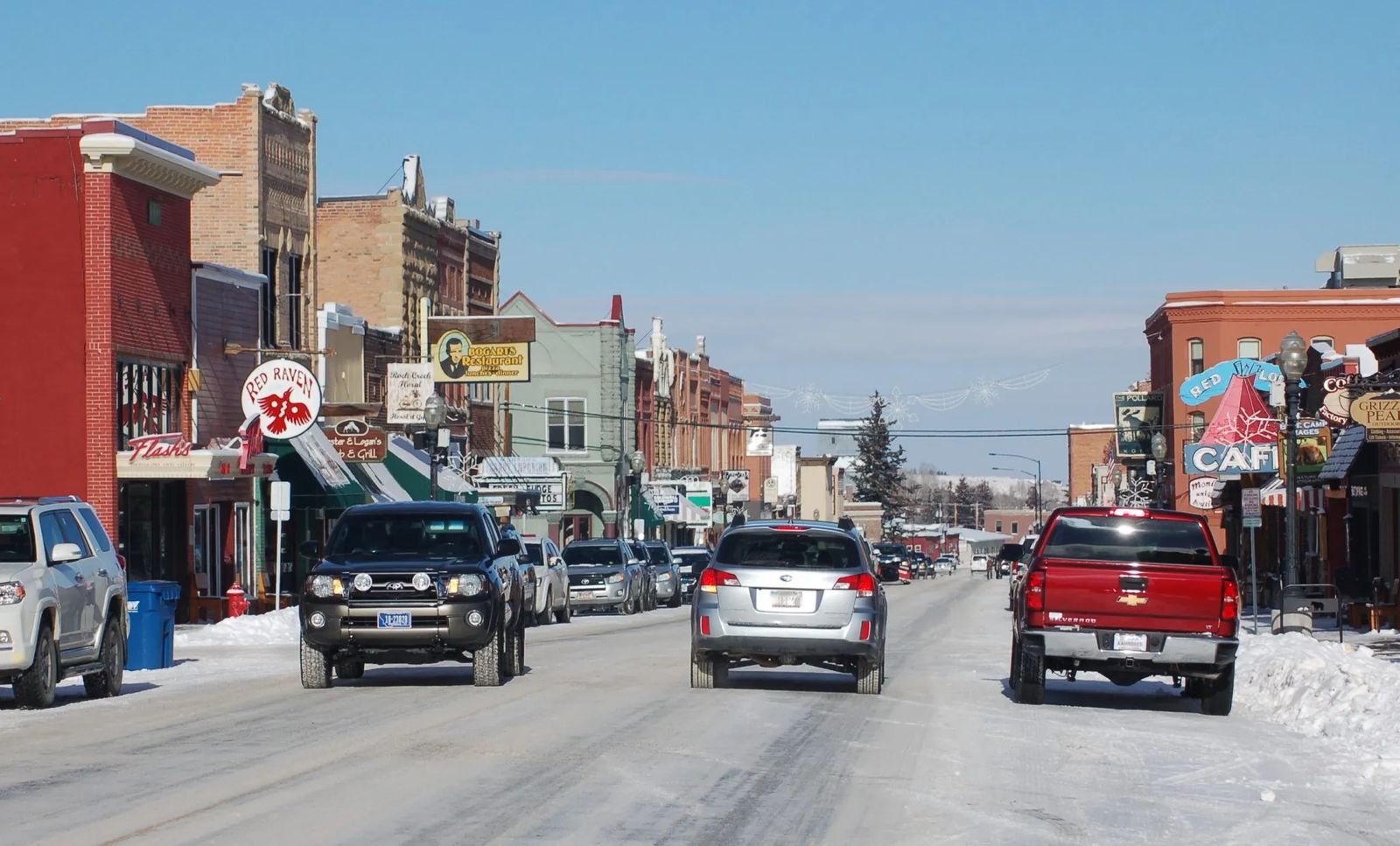 Even before Red Lodge was established in 1884, the people who settled in the Rock Creek Valley seemed to recognize the value of adapting to circumstances. The area was Crow Country in 1866 when, as the story goes, "Yankee Jim" George was prospecting for gold when he discovered an outcropping of coal on the east side of Rock Creek.
Twenty years later, Rocky Fork Coal Company opened the area's first mine. A steady stream of immigrants — mostly Finns, Scots, Italians and Slavs — flocked to Red Lodge for work in the underground coal veins. As the population soared to more than 5,000 residents — twice what it is today — nearly two dozen saloons kept the mining town hopping.
Cattle barons and sheepherders, too, quickly jumped at the chance to run livestock on the rolling hills that greened up so pretty in spring. On their heels came the farmers, who tapped into the waters of Rock Creek and Red Lodge Creek to irrigate their fields.
According to museum records, by 1907, cultivation by irrigation in Carbon County was "greater than any other county in the state."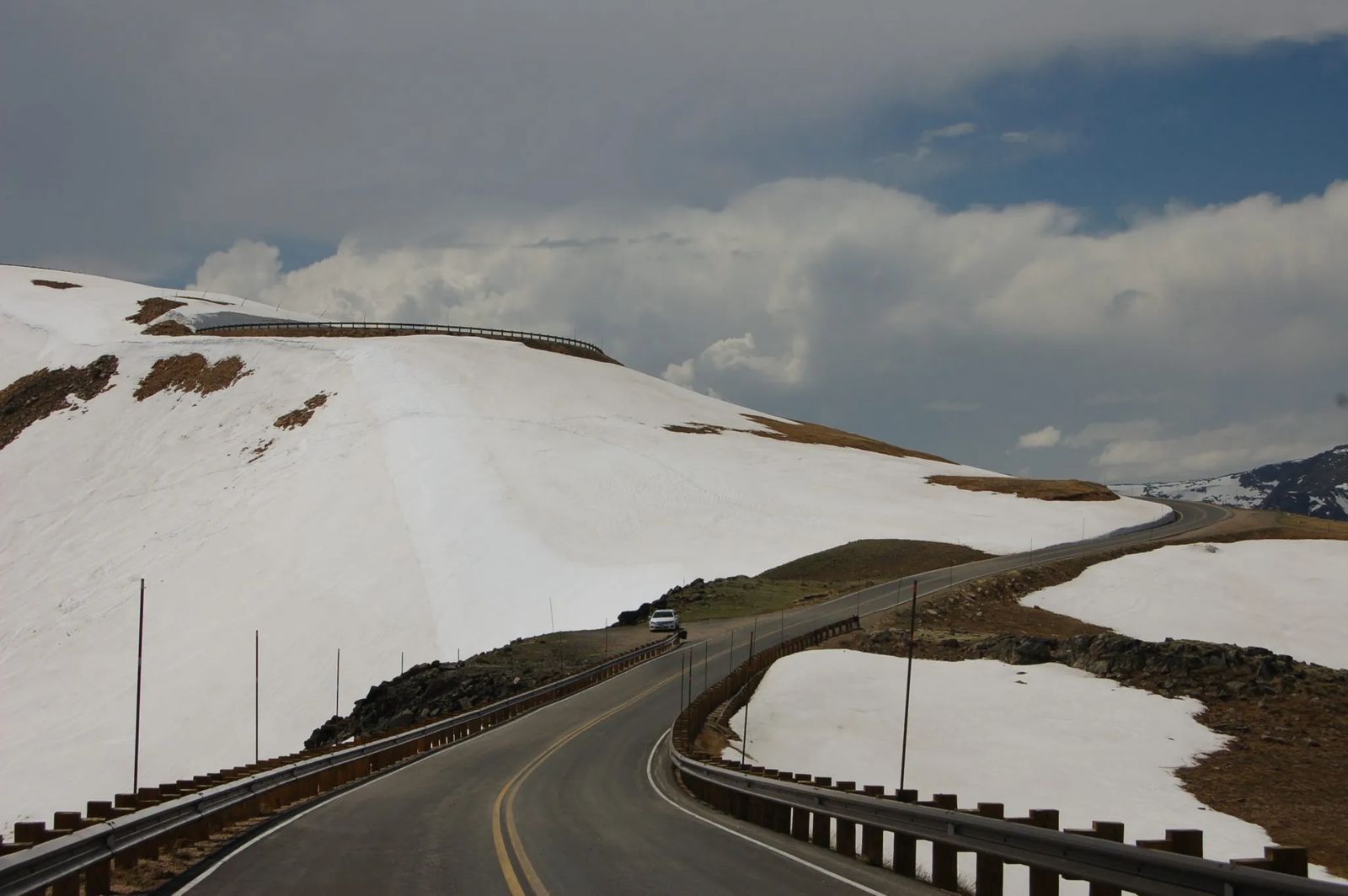 Red Lodge's history came in fits and spurts. As coal mining waned, Red Lodge residents saw opportunity by promoting their town as a gateway to Yellowstone National Park. The Beartooth Scenic Highway, described as "the most beautiful drive in America" by the late travel guru Charles Kuralt, began to take shape in 1931. Its completion in June 1936 at a price tag of roughly $2.5 million unlocked the splendors of the Beartooth Mountains to vehicle travel. In doing so, it also planted the seeds for tourism that still flourish today.
About that same era, the community piggybacked on the success of area guest ranches to form the Red Lodge Rodeo Association. The association's first event in 1930 drew 20,000 to the very site that hosts the Home of Champions Rodeo every July 2-4 to this day. Made famous by the local Greenough family — Greenough men and women alike earned acclaim for their rodeo talents — the three-day rodeo and parade still draw huge crowds and top riders.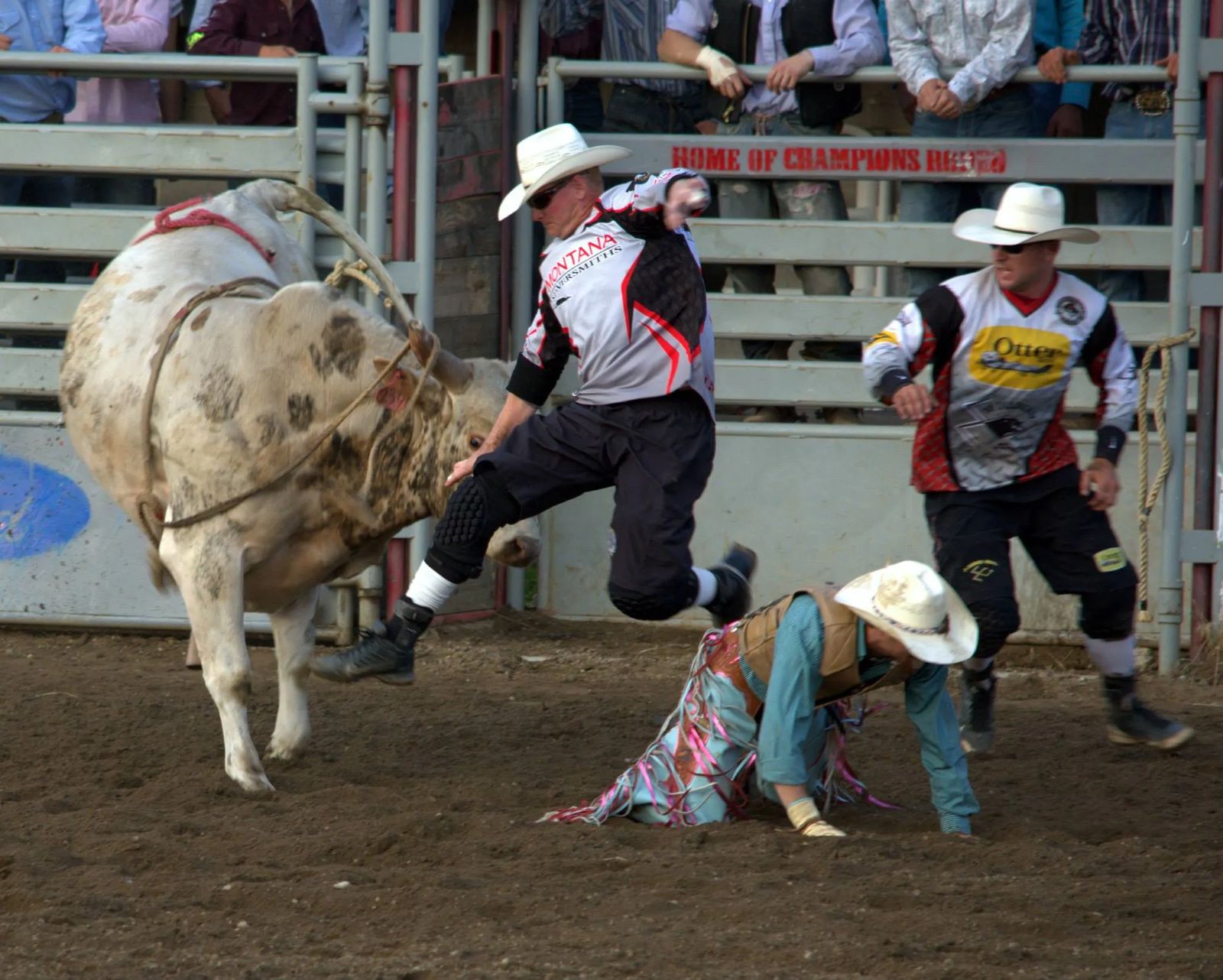 Jump ahead a few decades to the late 1950s, when a group of locals pooled their money, hundreds of them put down $20 a share, to develop a ski hill. The Grizzly Peak ski area, touted as the "highest and sunniest" ski slope in the country at its 1960 opening, relied on hardscrabble ingenuity.
Anner Marble, long-time Red-Lodge resident, and Zephyr, her Fox Terrier[/caption]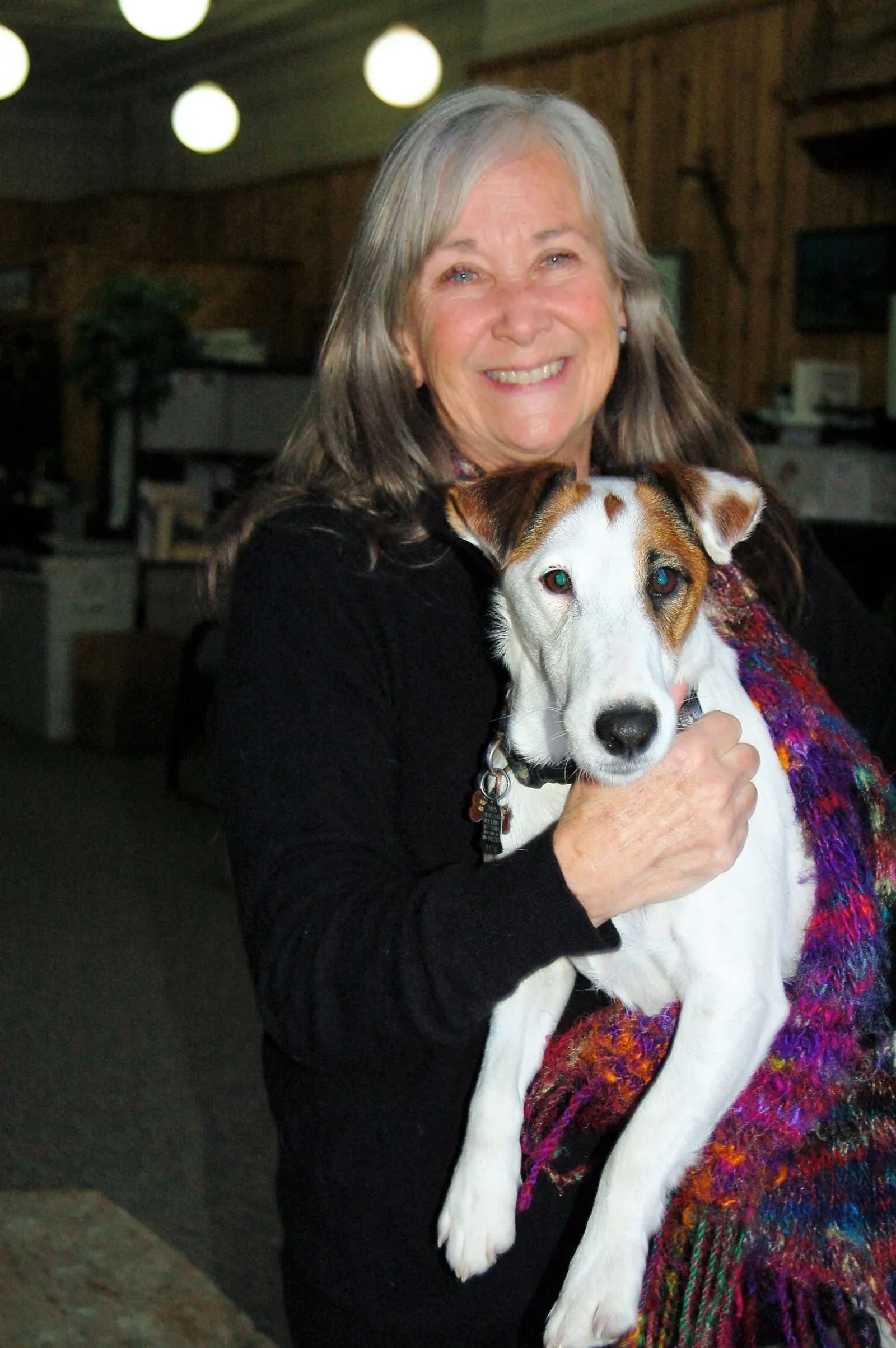 Long-time Red Lodge resident Anner Marble's father, Fred, was one of the three figures instrumental in the ski area's 1970s expansion. She finds charm in records from the resort's early days.
"James Klessens (Senior), he had 50 shares because he hauled the lift towers up there with his tractor," she says, smiling.
With such a can-do attitude, Red Lodge has not only promoted its natural assets but it's turned those assets into an economic engine that strives to keep the town humming.
Locals rave about their schools, their talented artists and their network of volunteers.
Tracy Timmons, director of the Red Lodge Community Foundation[/caption]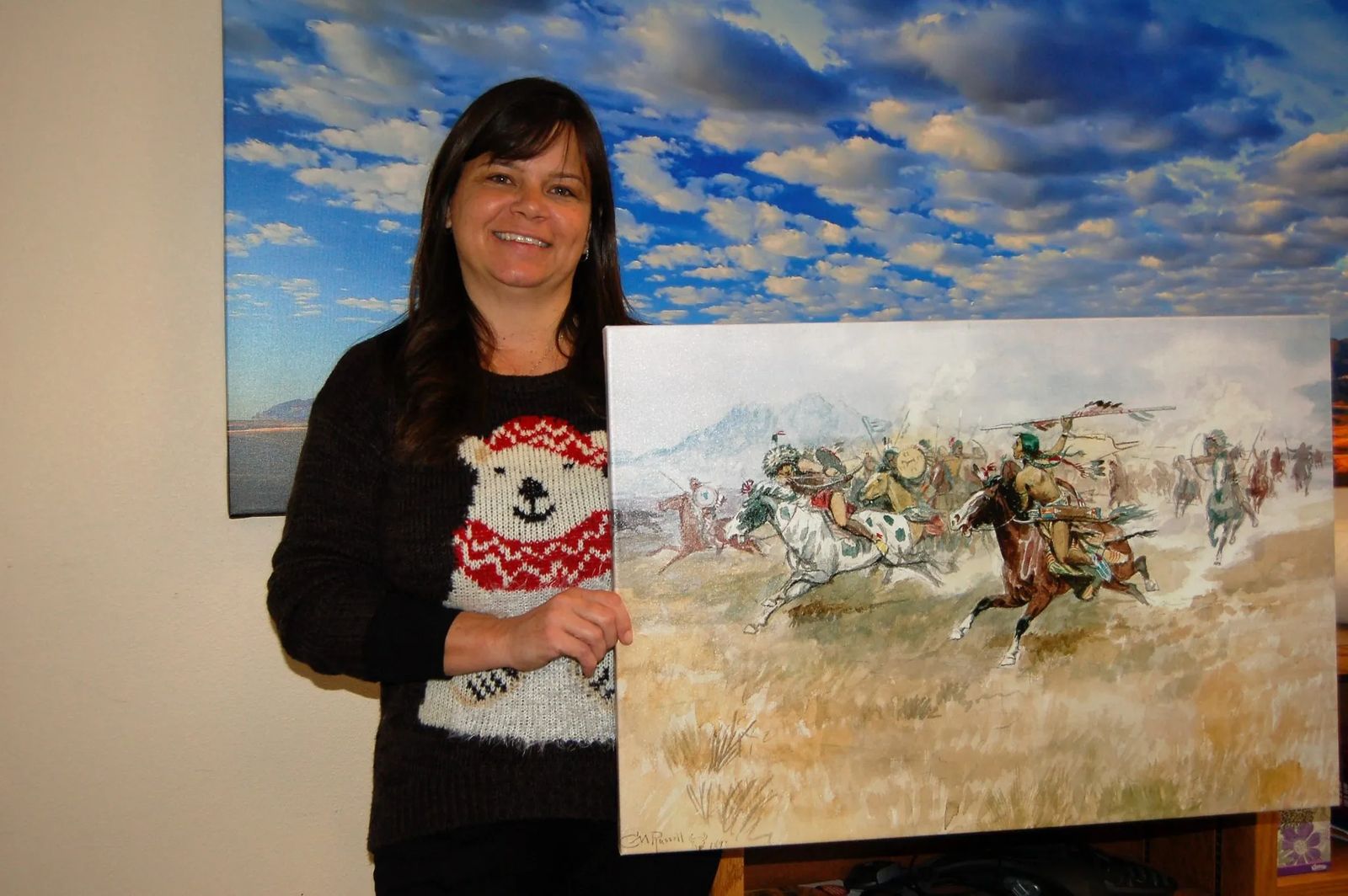 Tracy Timmons knows a lot about the latter. She is executive director for the Red Lodge Area Community Foundation, which serves as the nucleus for the annual Red Lodge Fun Run for Charities. The event has raised more than $2 million over the past 13 years and both involves and benefits more than fifty non-profits, from the Double Ditch Dog Park to the Domestic and Sexual Violence Services.
Besides supporting local non-profits, the foundation has made a concerted effort to build community resilience by bringing together a broad swath of people.
"We want to make sure all voices are heard," Timmons says. "We figure, if we can build assets together during good times, when bad times come, we already know how to work together."
Red Lodge is also a destination for retirees, many of whom jump into the community with gusto.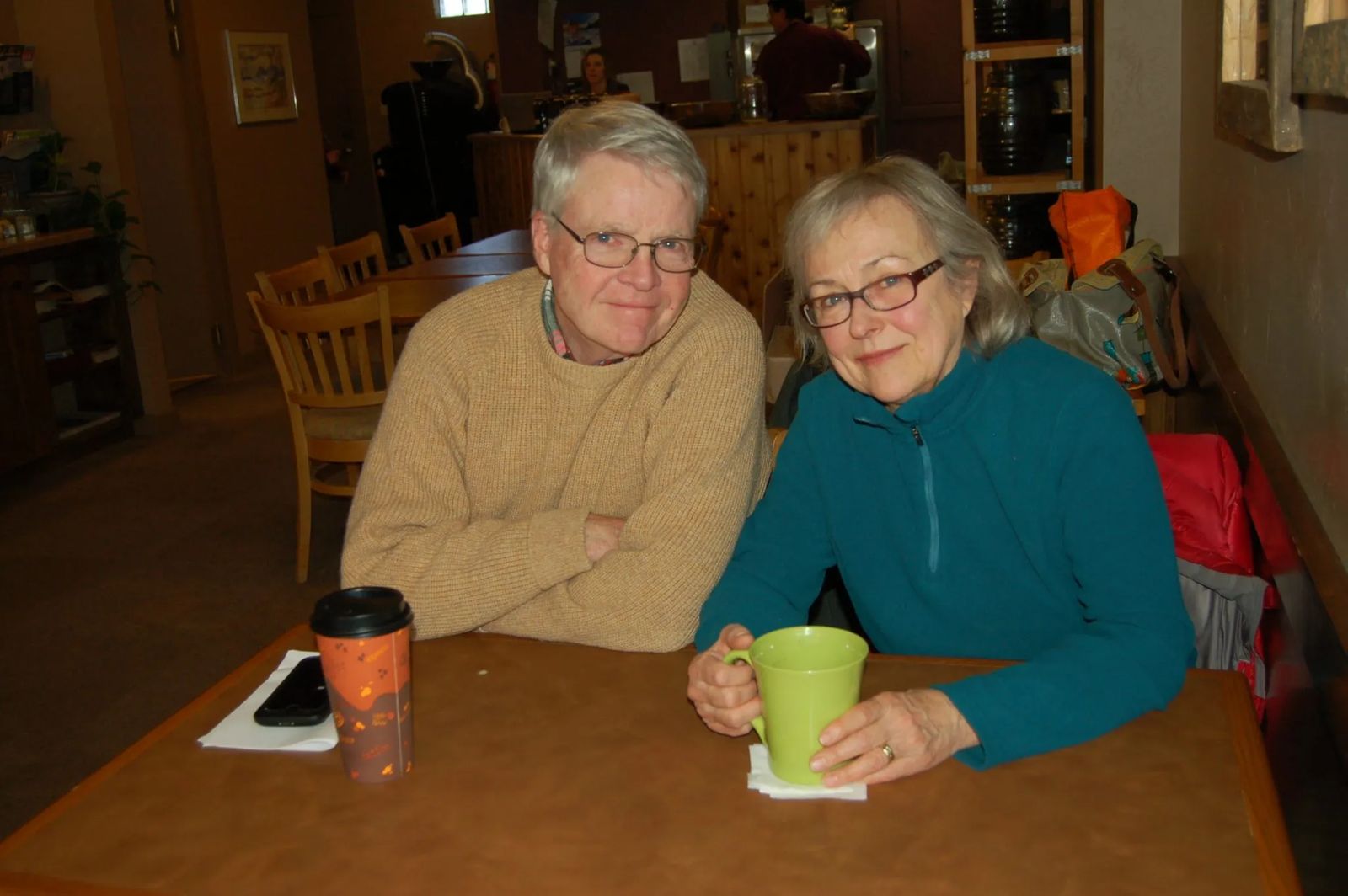 Dick and Gretchen Nolan fit that description, though they've hardly retired. They discovered Red Lodge through a former colleague and, after several visits, decided to leave the D.C. Beltway behind.
"It was really clear that the community (Red Lodge) thought a lot of itself and valued itself," Dick says.
In short order, the two filled their lives with ways to contribute — from serving on the Beartooth Electric board to promoting trails to managing the local flying club.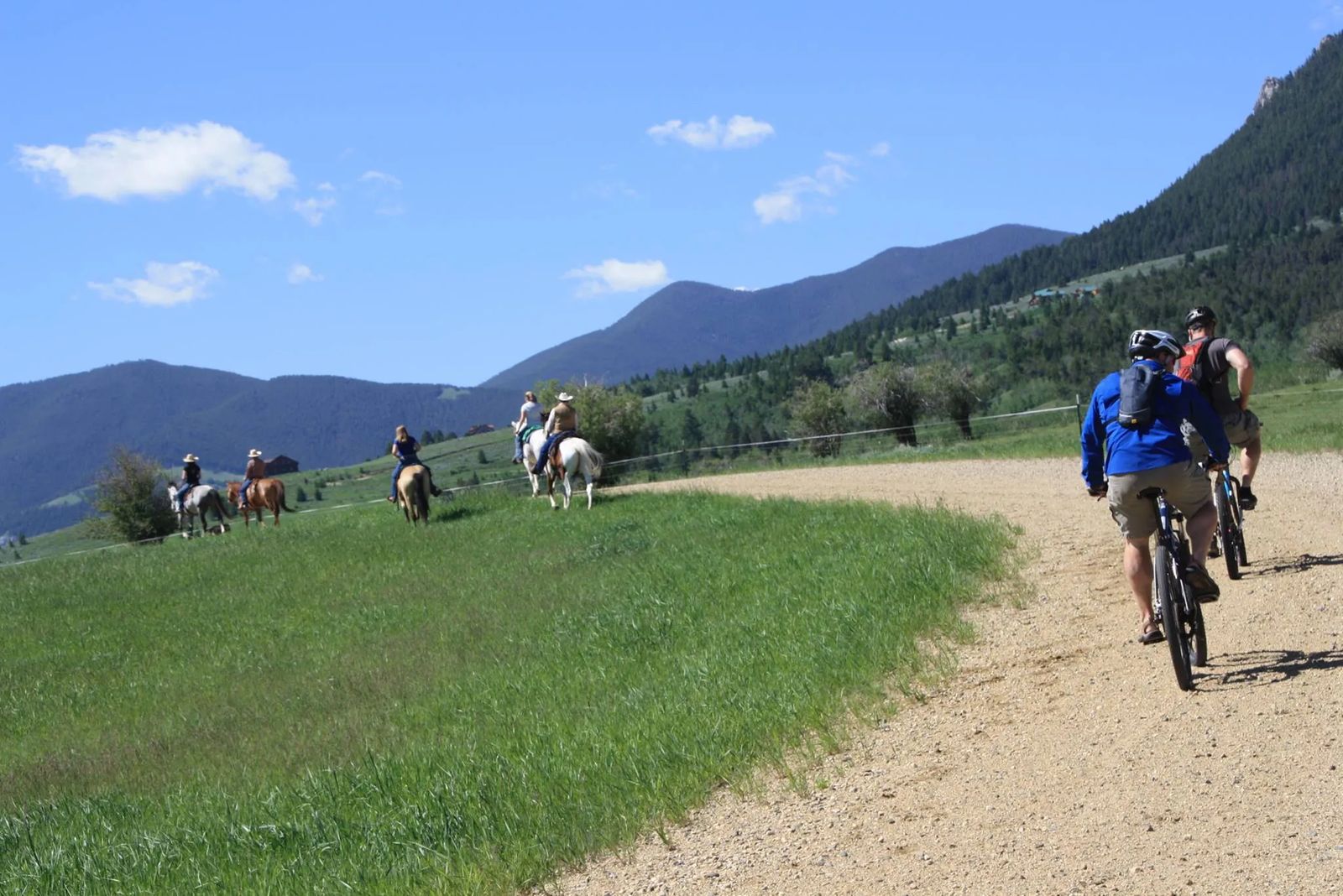 With Gretchen's help, Dick launched the monthly Red Lodge Forum on Provocative Issues. The idea, he says, was inspired by his own curiosity. What amazed him, he adds, was discovering the many resources — experts in diverse fields — living within miles of his newly-adopted hometown. Gretchen says, "It's a community of creative and active people," she said. "They all bring their talents."
Not only does Red Lodge attract retirees, it's a magnet for millennials. Young faces, many lured by the outdoors and a sense of adventure, patch jobs together to eke out a living. They serve at local eateries, operate lifts at the mountain and tap kegs at local watering holes. To bolster the labor force during the town's make-or-break summer season, some even come from countries like Turkey and Thailand.
Samantha Long, who heralds from Arkansas, landed a slightly different gig as preservationist at the local museum. Her interest in the town's past shapes her view on what makes it special today. While other communities enjoyed a boom in the 1920s, a slump in the demand for coal sent Red Lodge into a downward spiral.
"That's what preserved our town," she explains. "Our economy was in the dumps and no one had the money to tear things down. So, the old buildings survived until they could be renovated."
Folks like the Nolans and Long, who come from places afar, will join long-time-locals like Marble in shaping Red Lodge's next chapter. Though perspectives differ, most seem to agree they want to save Red Lodge from becoming too glitzy.
"There's a sense around here that it's not about what you have but what you do and what you are as a person," Marble puts it succinctly.
Then she shifts to a different, more personal take. Her memories of Red Lodge — of herself as a girl bucket fishing in the frigid waters of Rock Creek — are rooted in the place she has chosen as home.
"The sound of it, the smell of the creek bottom…" she says, letting her voice trail off. "There's not another place on the planet that smells like the aspen and cottonwoods here."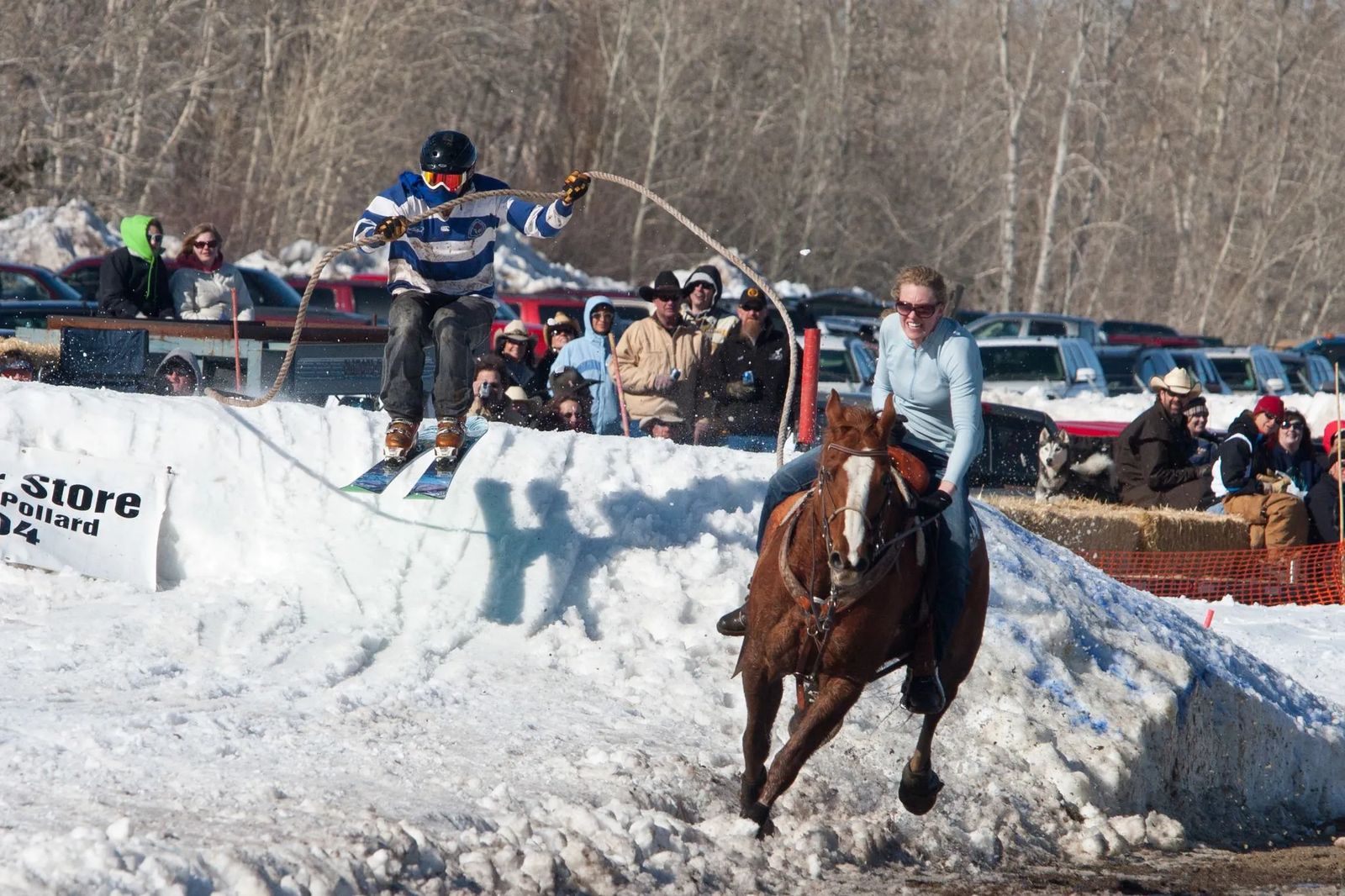 DID YOU KNOW THIS ABOUT RED LODGE?
Though stories vary, Red Lodge presumably got its name from Crow tipis there that were painted "red" with clay.
"Buffalo Bill Cody", "Calamity Jane" and "Liver Eatin' Johnston" have all slept at the Pollard Hotel.
Red Lodge is "high" on the arts – from the Red Lodge Musical Festival (in its 54th year) to the town's numerous galleries to the 250 artist-members of today's Carbon County Arts Guild.
Red Lodge Ales produced more than 280,000 gallons of brew in 2015.
More than a dozen trailheads within 15 miles of town link hikers to more than 100 miles of trails.
Red Lodge will host the 2017 National Finals Ski-Joring competition from March 11-12. The sport combines the thrill of rodeo and skiing, with mounted riders towing skiers around a course with obstacles.
At 5,555 feet in altitude, Red Lodge averages 52 inches of snowfall and 105 frost-free days per year.
Red Lodge Mountain Ski Resort tops out at 9,416 feet and offers more than 60 runs. For those who prefer the Nordic experience, the Red Lodge Nordic Center offers 10 miles of groomed trails.
The Smith Mine Disaster in 1943, in which 74 miners were killed by an explosion in an underground shaft east of town, was the largest mine disaster of the era.
The "Hi Bug District" of stately Victorian mansions is thought to be named for the affluence of the mine bosses and bankers who lived there in opulence during the early 1900s.
Red Lodge's unique Festival of Nations, celebrated since 1951, showcases the town's rich ethnic heritage with music, dance and foods from around the world.
The Red Lodge Wildlife Sanctuary is home to more than 70 rescued animals native to the area.