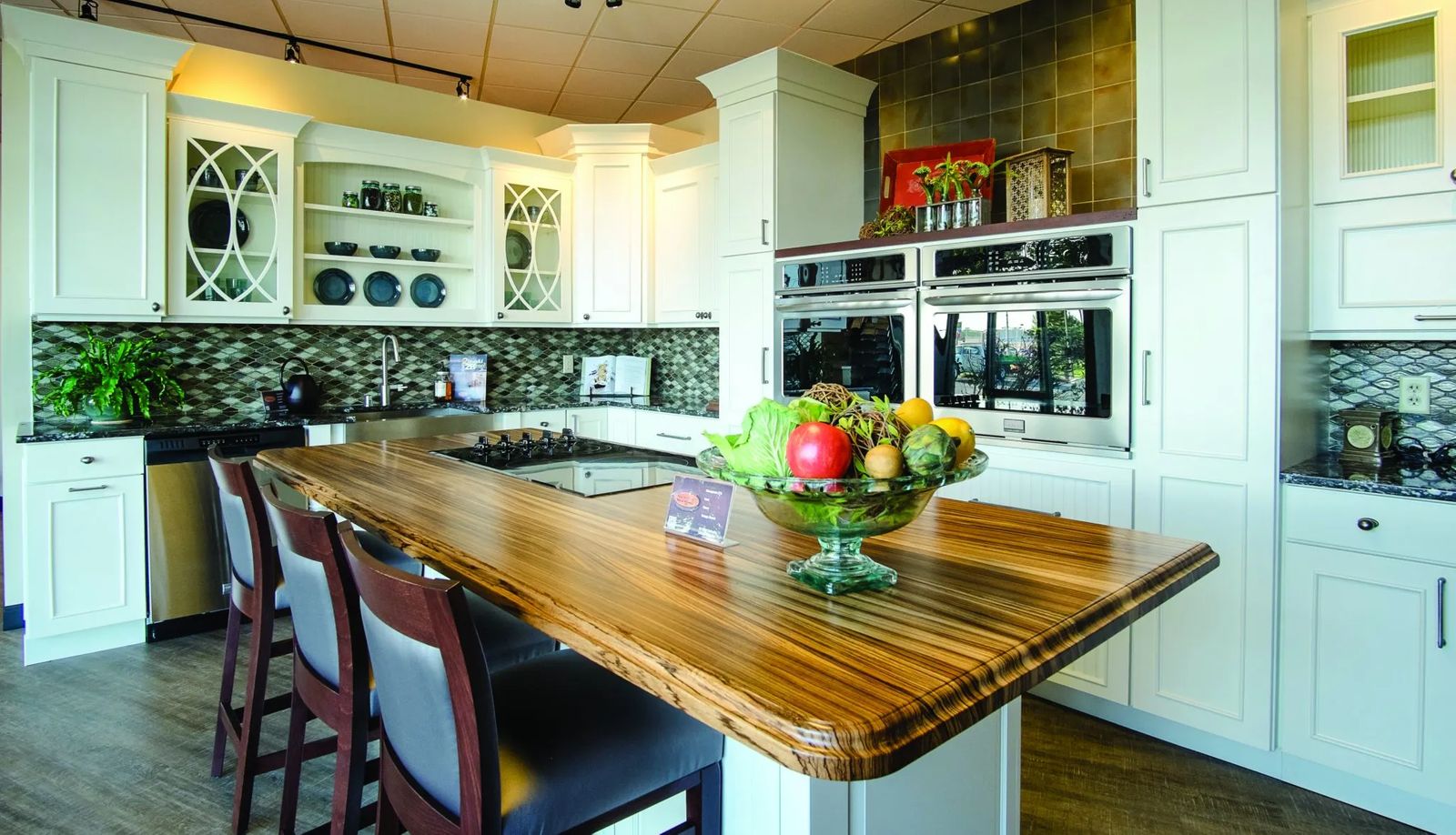 Remodeling Rebound
Why more homeowners are opting for an operation renovation

When Terry and Bruce Steel looked around their beloved home of more than 25 years, they knew it was time for a facelift. The doors and trim needed an update. The flooring was due for a change and the kitchen was stuck in the 1980s. "It was clear that the cupboards hadn't been painted in 15 years," Terry says today with a laugh.
That's when the wheels started to spin. Should the Billings couple put their home on the market? Or, venture instead toward a full scale renovation of their longtime home? Still working full time, Terry knew she just didn't have it in her to pack it all up to prep for a move. "Bruce thought we should downsize and I did not want to do that. That sounded like so much work," Terry says.
The couple had tackled their share of DIY projects but this time, Terry knew it had to be different. She says, "We thought, if we are going to do something, let's do it right."
If you look at the trends nationwide, more and more Americans, especially those in the Baby Boomer generation, are choosing to beautify what they have instead of building a new home or searching for one on the market. After all, we feel good when a room gets a new coat of paint or when we can splurge on that new area rug to jazz up a space. But over and above the simple home décor pick-me-ups is a trend that contractors are seeing both city and nationwide. We're busting down walls, adding new kitchens, putting in new additions, finishing basements and creating spa-like bathrooms. Since we rang in 2015, home remodeling projects have been on quite the upswing.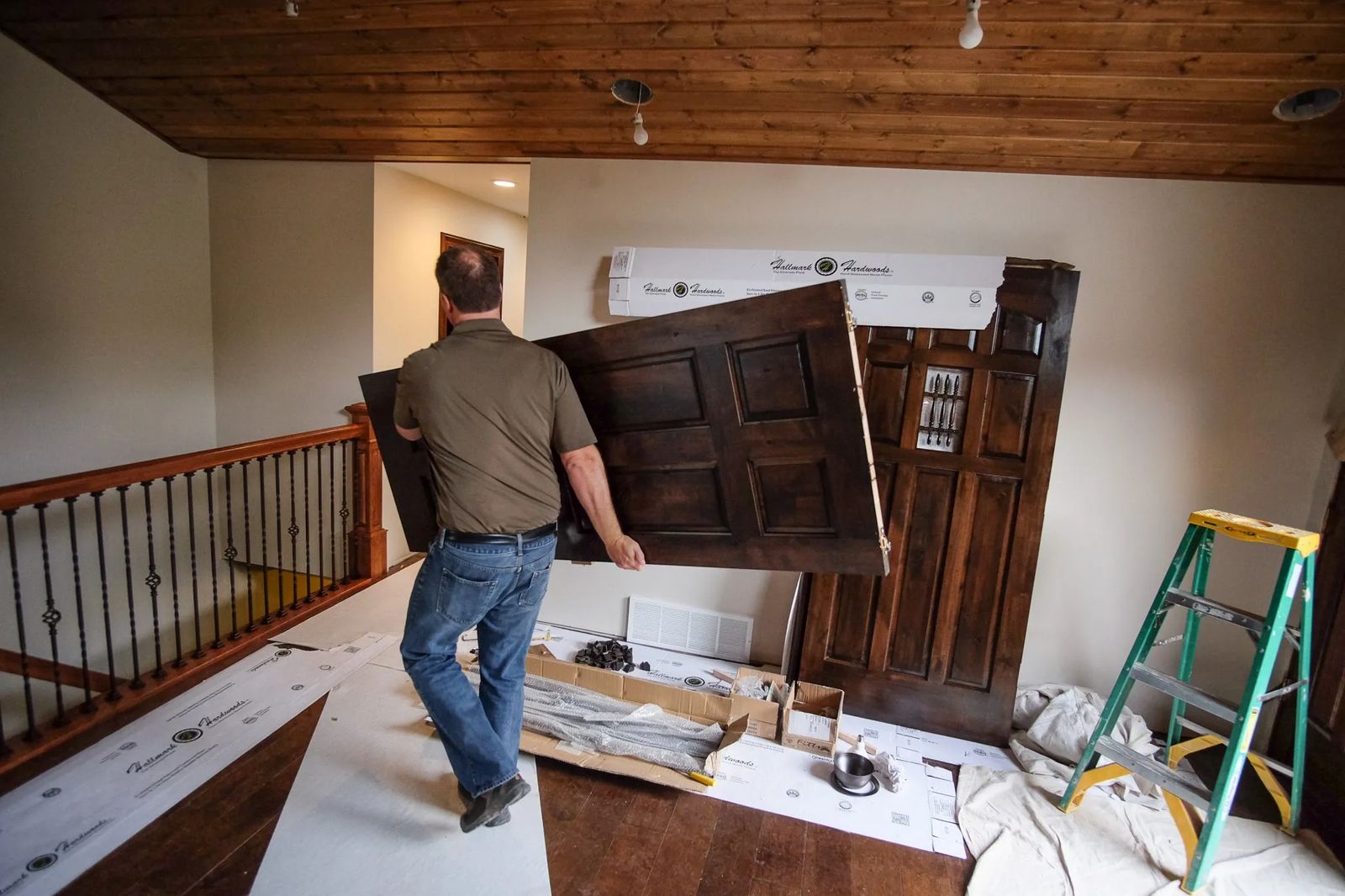 "There is a very active remodel segment out there," says Mike Myers of Billings' own Kitchens Plus. He's been helping families renovate the heart of their home for years. Instead of quick and easy additions, Myers says his clients today aren't cutting any corners for the sake of cost. They are planning wisely and are going for high end finishes that add that extra bit of wow factor. He says, "They are definitely stepping it up and upgrading from what they would have done probably five years ago."
It's a trend that contractors and designers are seeing from coast to coast. In fact, if the numbers come to bear, 2015 could bring remodeling figures that the industry hasn't seen since before the recession in 2007. Here in Billings, residential remodeling is witnessing a healthy growth. If you look at permits issued through the City of Billings Building Division, year to date numbers through August of 2015 show we're up roughly 8% over last year.
"The recession caused a lot of people to rethink buying a new home or building a new home," says Jon Pierce, General Manager of Pierce Flooring and Design. Instead, he says, folks are choosing shorter term financing options to make what they have a little bit sweeter. "There are different avenues of affordability for remodeling. You can get a home equity line (of credit). You can get a second mortgage on your home, or we have been offering 24 months interest-free financing for the last year. It has been incredible."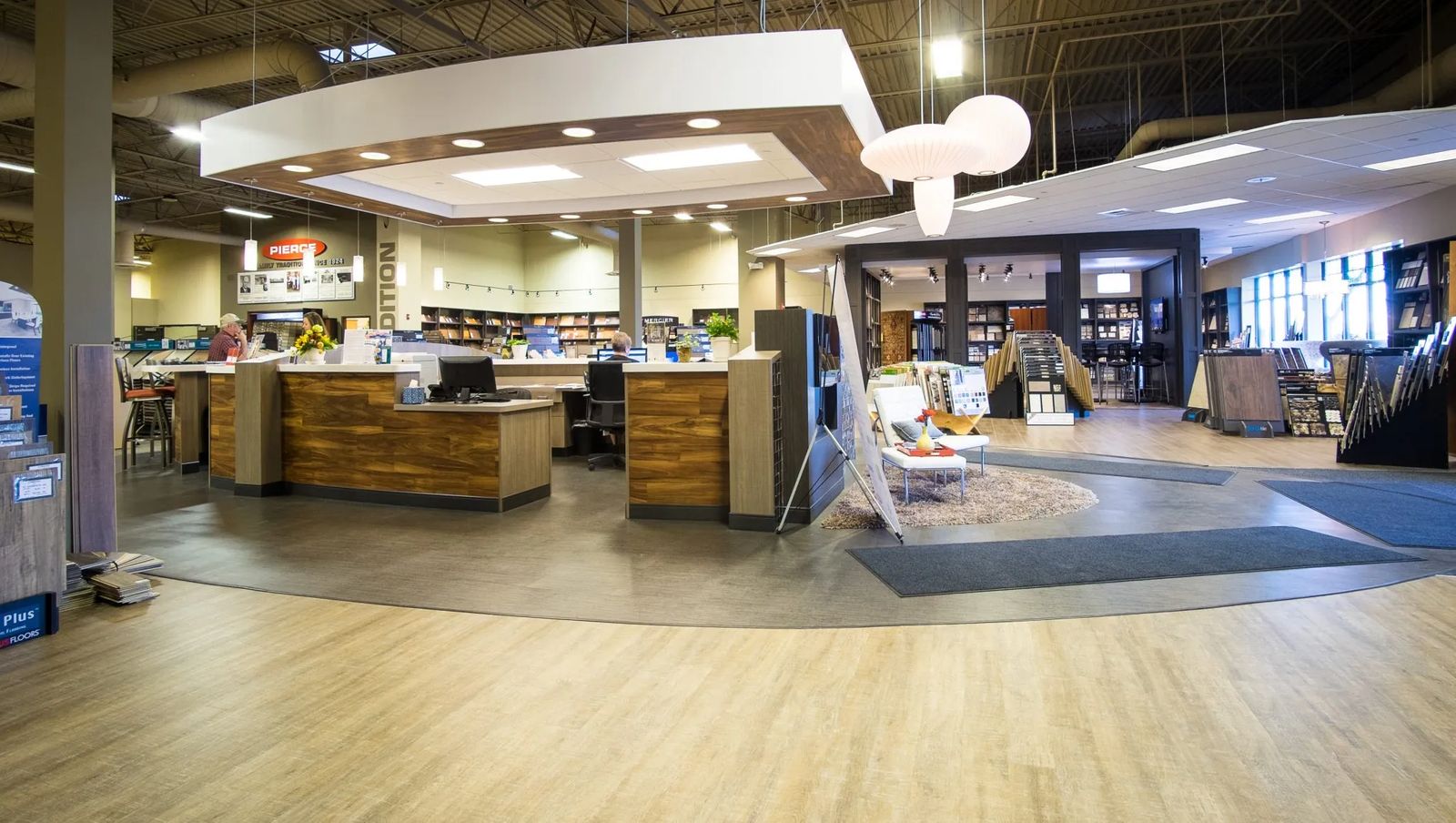 To make home improvements more user-friendly, Pierce Flooring and Design Center went through a major facelift of its own. Earlier this year, the center unveiled a one million dollar expansion, opening up its own floor plan to reveal a brand new design space that helps customers touch, envision and dream about how their own home can undergo a facelift. The center added skylights and solar tubes to allow customers to see what different products look like in natural light. In different spots in the store, you'll find working "pods" where a customer can sit, pull up their Pinterest or Houzz accounts to show designers just what they are after in their own home. The Vision Room at Pierce offers not only a larger screen TV but beverage station and design boards to help customers relax and truly think about what they'd like in a remodel project.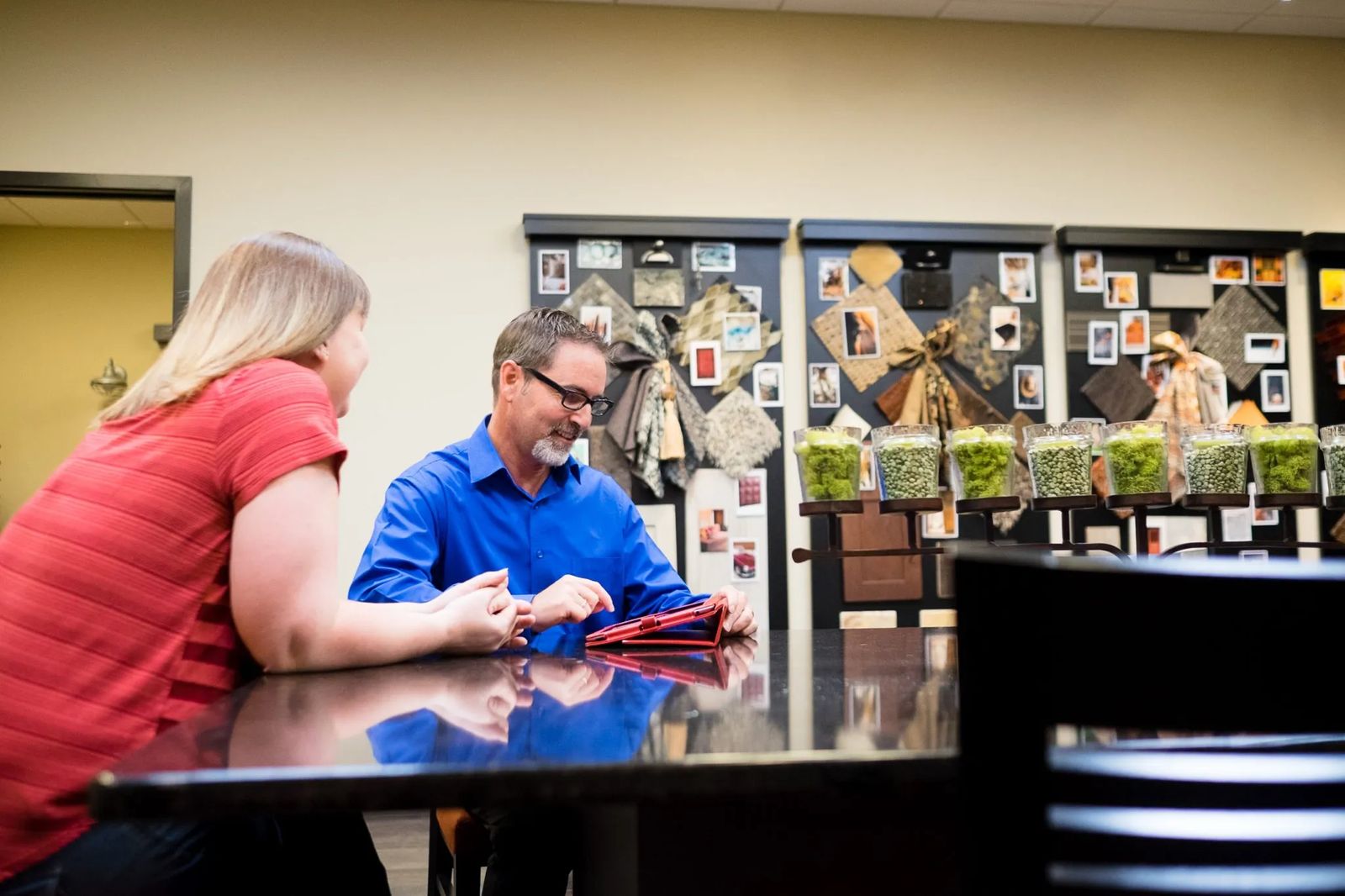 "It's a lot more interactive, it's a lot more entertaining and it's a lot more fun then maybe the old fashion way of doing things," Jon Pierce says. Aside from seeing what you might have "pinned" as inspiration, Pierce can come out and photograph a room, upload it to one of their design programs to "show" you what a different product might look like in that part of your home. "You can see what it will look like before you even commit to buying it," Pierce says. "What it really does is give somebody a sense of what a color or pattern will look like in a room." Store Manager Kyle Frank adds, "We are trying to bring concepts a little bit more out in the open for people to get ideas."
Across town, contractor Jeremy Freyenhagen is using technology not only to give his clients a snapshot of what a renovation project might look like when it's finished, but to make sure homeowners are keenly in touch with the project timeline. Once a project has begun, the homeowner has a password to access every phase of the renovation. Freyenhagen says, "You can log on and actually see our schedule so you can follow along day by day to see who's going to be in your house and what they are going to be doing." He adds, many time it's the pace of a project that puts people on edge. "That's the scary part of remodeling. Are they going to be done? When? Who's coming to my house?" This software answers all of those questions for a client.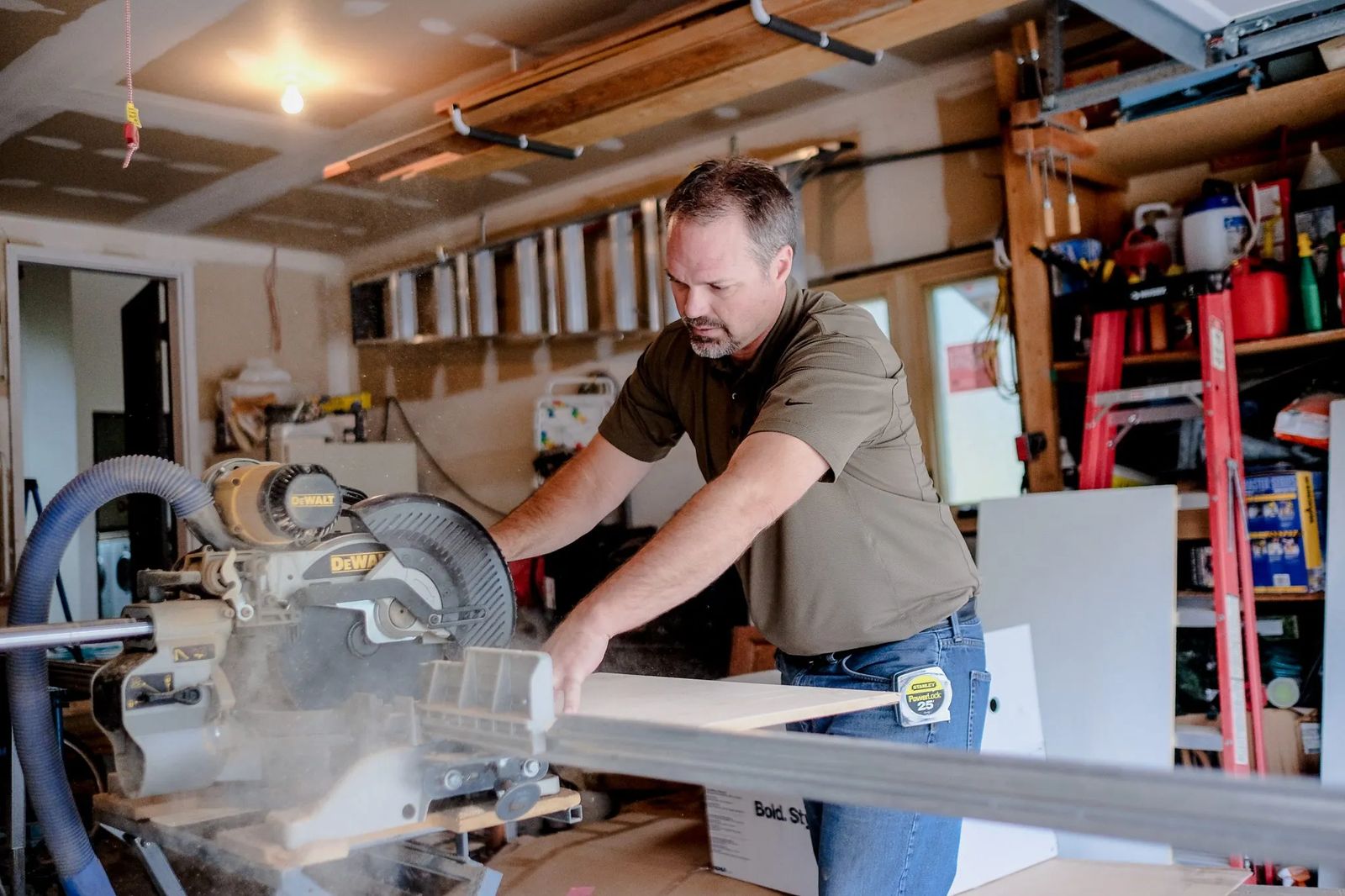 While the reasons are varied for a full scale remodel, Mike Myers says the decision to start is usually quite innocent. "A lot of times it is outdated appliances that starts that ball rolling," Myers says. "People start looking at new appliance packages, then they start looking at new flooring. Pretty soon, it turns into a full blown remodeling project." He adds, for instance, most folks realize early on that they don't want to invest in new granite counter tops and put them on top of 20-year-old cabinets.
For Terry and Bruce Steel, Jeremy Freyenhagen helped them meet their mission of an open floor plan, one that they could easily use for entertaining for years to come. The couple took out a wall to open up the kitchen into the living room and Terry adds, "We added seating at the island that is high so that we can see out. We added a window since our kitchen faces the rims. Now we have that view." Once the Steels were done they also had new flooring, new interior doors, and new trim. To say the new space is more user-friendly would be an understatement. "We have had lots of friends at our kitchen island. We've had lots of happy hours before ball games. It has been so much fun to have people over and I just know that's the way it's going to be."
With a whole new first floor that's a mecca for home entertaining, Terry says, "It looks like a whole new house now."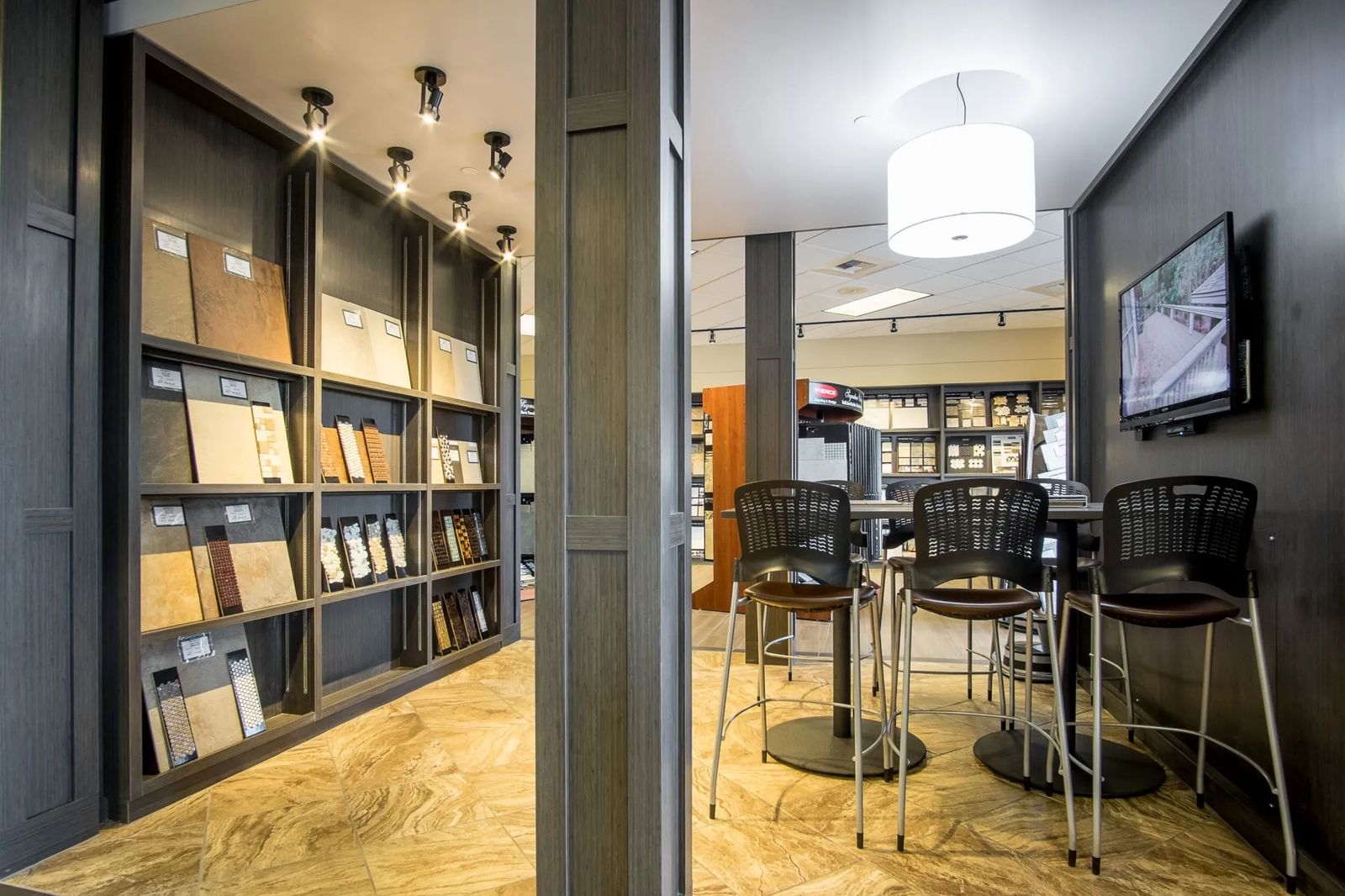 THE REASONS BEHIND THE REMODEL
Top 6 reasons why many homeowners are staying put
1. Baby Boomers are choosing to remodel instead of incurring the expense of moving
2. Strong desire to open up floor plans to make the home more accessible with larger rooms and wider hallways
3. Update appliances and a home's energy efficiency
4. Homeowners have come to love their home and neighborhoods
5. Increase home's value with updated appearance
6. Home Improvement loans are at all-time low rates
Source: Joint Center for Housing Studies of Harvard University
What's Hot in Home Remodeling?
Check out one designer's top picks
Deb Hollister is a design consultant for Pierce Flooring and Design. She loves helping families create a new space that truly speaks to their personality and style. When it comes to design, it truly is about expressing yourself in a place where you spend a lot of time, your home. We asked her to fill us in on some of the top design trends to get those creative wheels turning in your own space.
Minimalism is proving to be an industry trend. Gone, she says, are the days of the heavy, dark floors with over accessorized spaces and walls. Many homeowners are opting instead for shades of "greige," a mix of grey and beige. That's happening in carpet, tile, and even on walls, bringing with it a more light and airy feel.
Animal hides are becoming trés chic in décor. Whether it is a footstool, pillows or as a splash of pattern on an occasional chair, animal prints in real or faux hides are making a statement.When it comes to tile and accessories, it is okay to mix in metals. Copper, gold and silver accents in accessories or even in mosaic backsplashes are adding glam to decked out rooms of all kinds from kitchens and baths to master bedrooms.
Why not add a little impact and drama with black and white graphics? This look just so happens to be making a big comeback. It's that fresh, crisp look that can be found in something small like a throw pillow to a larger scale artistic print hanging on the wall.
Spa-like color schemes are also ruling the day. What goes with "greige" better than a shot of a cool and calming blue? Whether it's a navy accent wall or shades that embrace the colors of the deep sea, blue is proving to be the new "it" color.