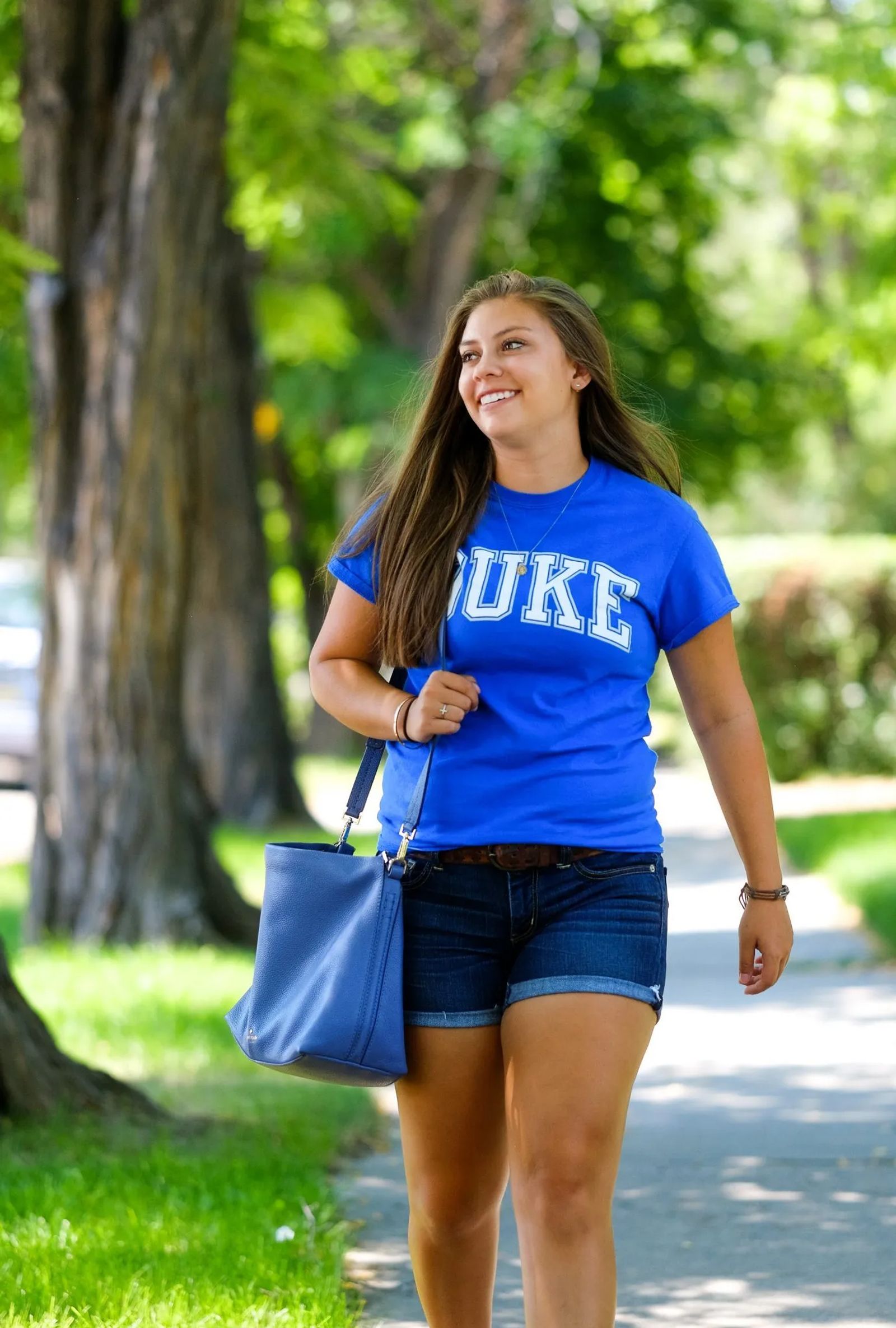 Rising Above
Community driven teen is now Duke University bound

Robert Keenum, the guidance counselor at Billings Central Catholic High School, has written hundreds of recommendation letters for students during his career. With each letter, he strives to detail his students' accomplishments, feature their strengths, and capture their personalities in hopes of swaying college admissions boards. Despite his experience, he faced a particularly unusual challenge when writing a recent recommendation letter for Sophia Mascarena.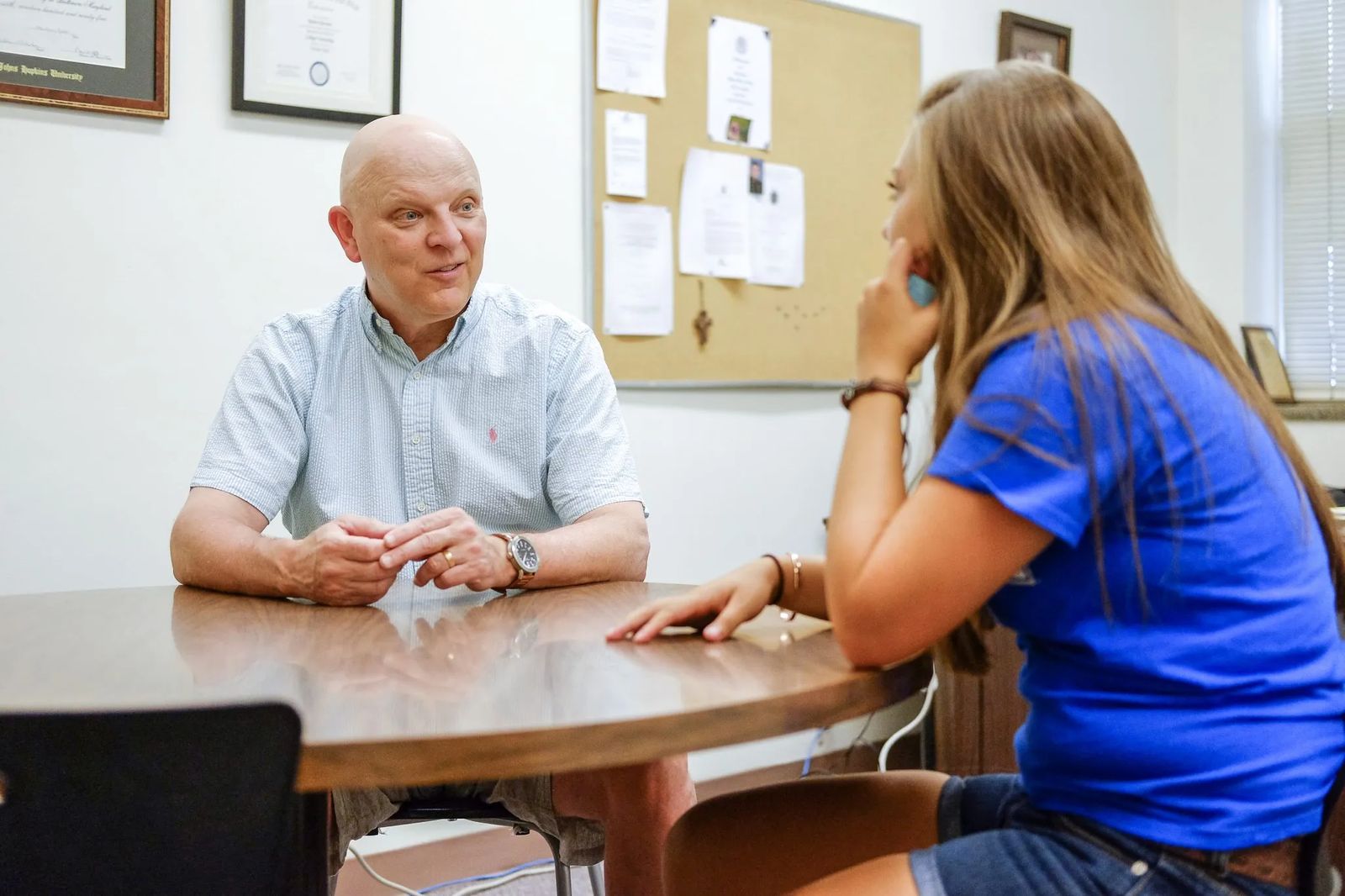 "Every time I talked to Sophia, I would have to go back and change her letter because she shared with me something new I didn't know about her," he says.
Sophia, 18, is a high-achieving student. She is not only among the top in her class but has earned her grades in the most challenging courses offered at Central High. Her senior year, she took advanced placement biology, calculus, and English as well as a dual-credit western civilization course. She's a standout golfer and tennis player and deeply involved in religious life at the school.
Like all college-bound high school students, Sophia was bombarded with college application materials last summer, before her senior year started. The steady stream of emails can be difficult to manage, and Sophia remembers plowing through them at top speed when she came across a request to apply for a program called QuestBridge, which matches high-achieving students from low-income and minority backgrounds with prestigious colleges across the United States. Sophia recognized the names of QuestBridge's partner universities, including Stanford, Yale, Princeton, Notre Dame, and Duke, and gave the email a second read.
"I thought this could be a big deal," Sophia says. "I knew how little of a chance I had, but I thought any chance was worth it, so I applied." The process was arduous involving not only the typical college resume, but essays and personal interviews at the college.
Her QuestBridge application was accepted, and Sophia was allowed to apply to nine of the nation's top colleges. According to Keenum, the fact that Sophia was selected is extraordinary. More than 15,000 students applied to QuestBridge. That list was cut to roughly 5,300 and of that group, only 767 were chosen and matched with a college. Only 36 were selected to attend Duke University in Durham, North Carolina. One of them was Sophia. In the fall, she'll be receiving a full ride scholarship that includes all tuition costs as well as additional financial help in the way of room and board, books, health insurance, work-study, and a travel allowance to return home to Billings for the holidays.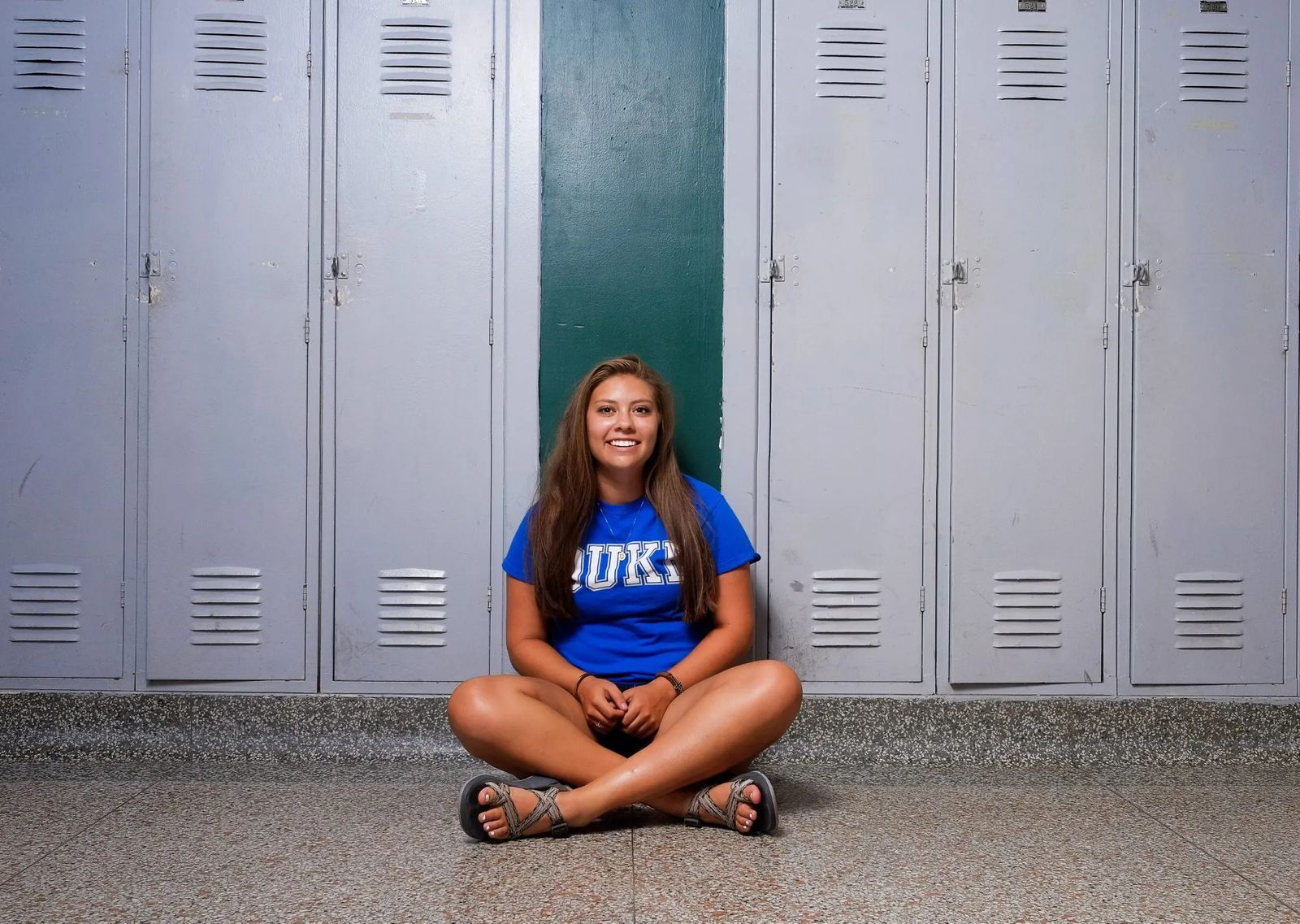 Sophia's end goal is a medical degree, and she chose Duke University because its pre-med students see a higher than average acceptance rate for medical school. Many Duke undergraduates have the opportunity to go to Duke's prestigious medical school and study at Duke's on-campus research hospital.
"My strengths have always been math and sciences," Sophia says. "I want to help people by doing something I'm good at."
Seizing Opportunities
Sophia and her younger sister Laila started in Billings Catholic Schools when they each were in first grade. They lived on Billings' South Side with their parents, Tim and Lisa, and a large, close-knit extended family. Lisa insisted that the girls go to Catholic schools even though the young couple often struggled to pay for tuition.
"Somehow things always just worked out," Tim says. "It was a sacrifice, but totally worth it."
Sophia's parents were often the first to volunteer at the school, and could be found working behind the scenes at most school functions.
"We can't write the big checks, but we sure can help out," Tim adds.
Sophia flourished in the smaller environment where she could grow not only academically but also spiritually. She developed strong friendships with many of her classmates and did well in school. However, Sophia was often the quietest child in the class, always a little withdrawn. She was not much of a risk-taker, and never a leader. She might have stayed that way had it not been for Camp POSTCARD, a summer camp sponsored by Volunteers of America.
Camp POSTCARD stands for "Peace Officers Striving To Create And Reinforce Dreams," and the goal of the week-long camp is to help children like Sophia develop self-esteem, leadership, and decision-making skills. The camp is led by law enforcement officers, and about 80 children attend each year from communities large and small across the state. Sophia was 12 when she went to camp. It was just a year after her parents divorced.
"I was really shy and I was put into a group of all boys," she says. "I was really mad at my parents for making me go, and I was sure I was going to get really homesick."
By the end of her week at Camp POSTCARD, Sophia was asking camp leaders when she could come back as a junior mentor. Junior mentors provide support to students in small groups while they are at camp. Sophia's caring and kind personality made her a perfect junior mentor, says Billings Police Officer Tim Doll, a longtime Camp POSTCARD volunteer, and Sophia's camp mentor. He never anticipated Sophia to take her duties beyond camp.
After Camp POSTCARD, Sophia continued to stay in touch with kids from her groups. They get together once in a while for ice cream and Sophia provides a listening ear. Recently when she sensed one of her campers was in trouble, she found him the help he needed.
"She's gone so far above and beyond what we expect from a junior mentor," Officer Doll says. "She goes out of her way to help these kids and she's not afraid to get involved herself. She's always asking, 'How can I help?'"
Sophia has gone on to a leadership board position with Camp POSTCARD, and regularly does presentations on the camp, sharing her personal story, with potential donors and local service clubs.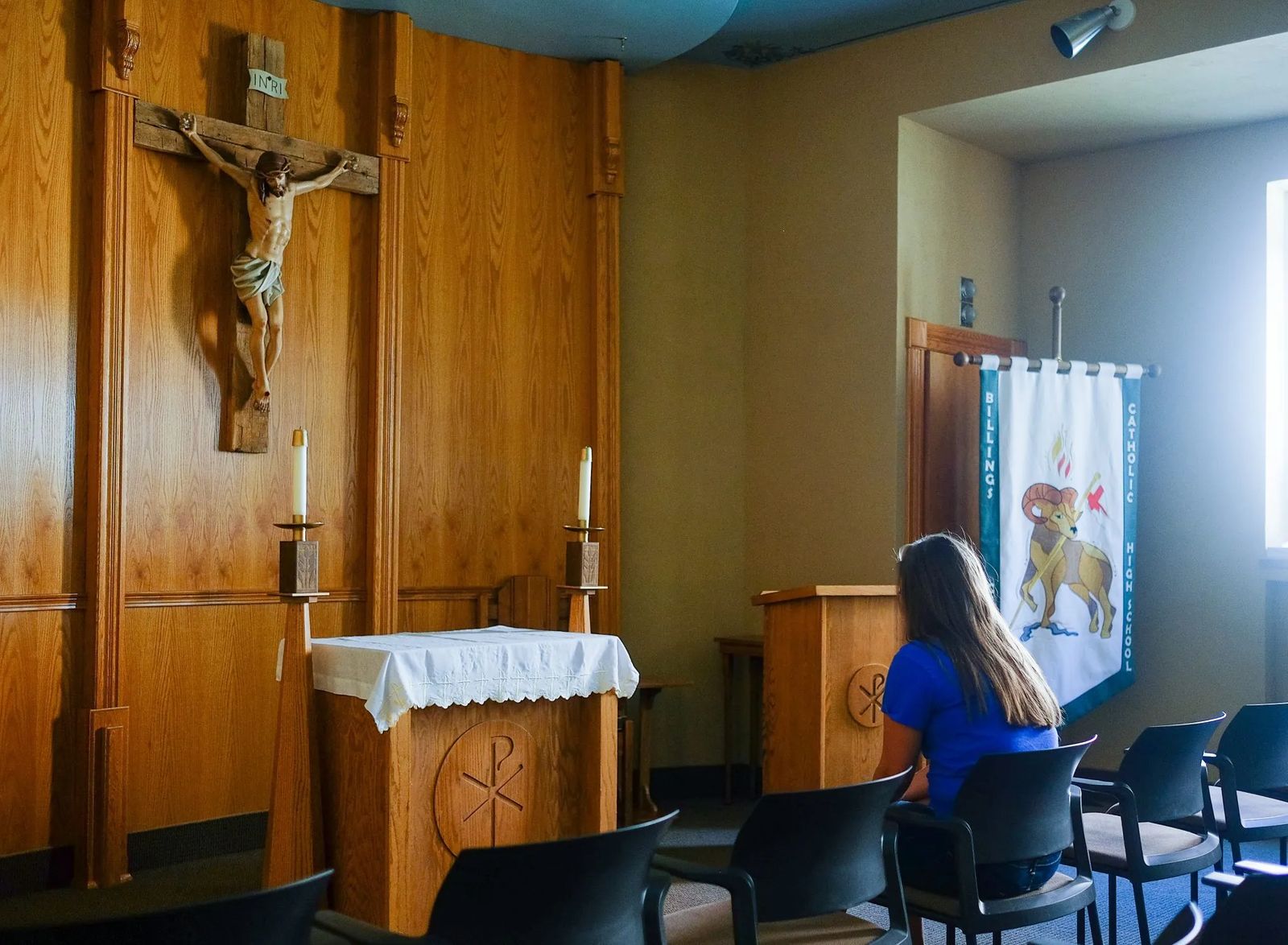 Inspiring Others
Sophia is understandably apprehensive about leaving Billings. She's the oldest of all of her cousins, and very close to all of them. She's the first in her extended family to go from high school to college, and more than anything, she wants to be an inspiration to them.
"It means a lot to me to be able to make my family proud," Sophia says.
At Duke University, Sophia has already connected with the Catholic life group there and found a chapel where she can drop in and pray between classes. She's taking a full load that's going to be as challenging as anything she's tackled before.
Everyone in her family, from the youngest to the oldest, is excited to see Sophia take off and continue her academic and personal journey. Her parents are the proudest.
"I'm so proud of her. She's worked so hard for this," says Lisa. "All the credit goes to Sophia and all the glory goes to God."
Her teachers are proud too. While Central grads often go to great colleges, few attend colleges as prestigious as Duke.
"She has no idea the quality of education she is going to get," Mr. Keenum says. "She's going to Duke University because that's where she belongs, and she's going to rise to a level she doesn't even know exists."
TO LEARN MORE about the opportunities through QuestBridge, visit questbridge.org