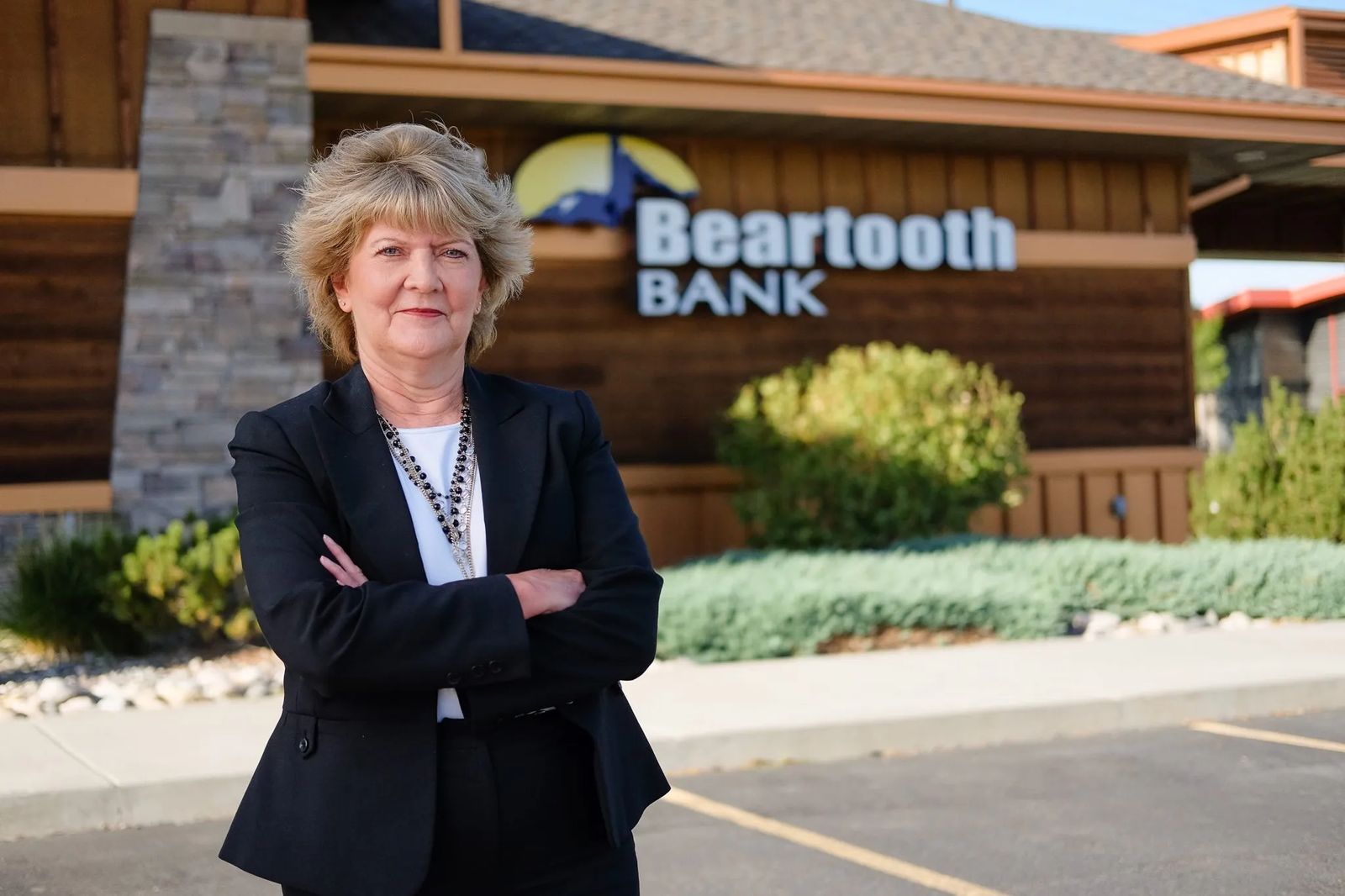 Sheri Nicholson Rises Through the Ranks
"There's no backing down"
Sheri Nicholson's rise through the ranks in the banking industry defies the odds.  This petite, soft-spoken go-getter started as a secretary before claiming the top spot. President and Chief Executive Officer (CEO) of Beartooth Bank on Billings' west end since January 2013, she's reached the peak of a four-decade career. Today, she takes time out to give some grounded advice in achieving success in the male-dominated world of finance.
"You keep working hard, keep growing and keep learning," advises Sheri. "I didn't have the money to go to college, so I attended Bozeman Vo-Tech for one year." During this time, she landed a secretarial job with the City of Bozeman and invested in business classes at Montana State University in Bozeman. The added bonus of college was meeting her husband, Tom, of 41 years.
"Sheri's unique," says Pam O'Reilly, association services director for the Montana Bankers Association. "She rose through the ranks to become bank president."  According to Pam, out of the 54 banks in the state, there are currently only three other female bank presidents.  Nationally, statistics show only 14.2% of senior S&P 500 executives are female. And, at the very pinnacle of leadership, there are only two dozen female CEO's out of 500 companies.
Sheri's climbed the ladder to the top rung. Today, she looks back and says, "I have no regrets. I wouldn't change a thing."
This active mother of two, who's also a grandmother to 3-1/2- year-old Olivia, embraced plenty of change in her life and career. She might have learned to type on a typewriter but became very adept learning emerging technology. "Change is hard but you have to step out of your comfort zone. You must make that change in order to continue growing."
Sheri's accustomed to accepting and adapting to change in business, as well as in her personal life. Her positive attitude overcomes any variation to life. At one point in her past, she left school and her job in Bozeman so Tom could help run the family farm in Chinook.
"Tom worked the farm while his dad healed from a heart attack," she says. This abrupt shift to Montana's highline treated her well and, in a way, paved the way for her future. Sheri secured her first bank position, a secretarial post, with Blaine Bank of Chinook. Here, she discovered her passion. She had never even considered banking within her realm of possibilities.
After moving to a bank in Havre and then returning to the bank in Chinook, Sheri power-boosted her career with each new position. "I chose not to stay a secretary," Sheri says. "I wanted to move up." With each move upward, she says, "I just kept proving myself to my superiors and management team. You need to express interest if you want to move up. You need to let your goals be known. If you don't, no one knows." She adds, "You also need to be prepared to prove you're qualified to do so."
As a secretary for both consumer and commercial loan lenders, Sheri approached the bank president. "I said, 'I'd like to be a loan officer.' He considered it. I got the job." With a steady gaze, Sheri advises, "You want to be assertive, yet, always treat someone like you want to be treated and you'll go far. When a door opens, take it."
Sheri's earned her passage through many doors. And to her, doors open with communication. "You need great communication. I always have an open door policy for customers and employees." And as any good leader will attest, she says, "I truly believe that you need to be honest and open with people and you'll succeed. Even if you don't have the answers, reach out to a resource. Don't be afraid to admit you don't know. This is why networking is so important."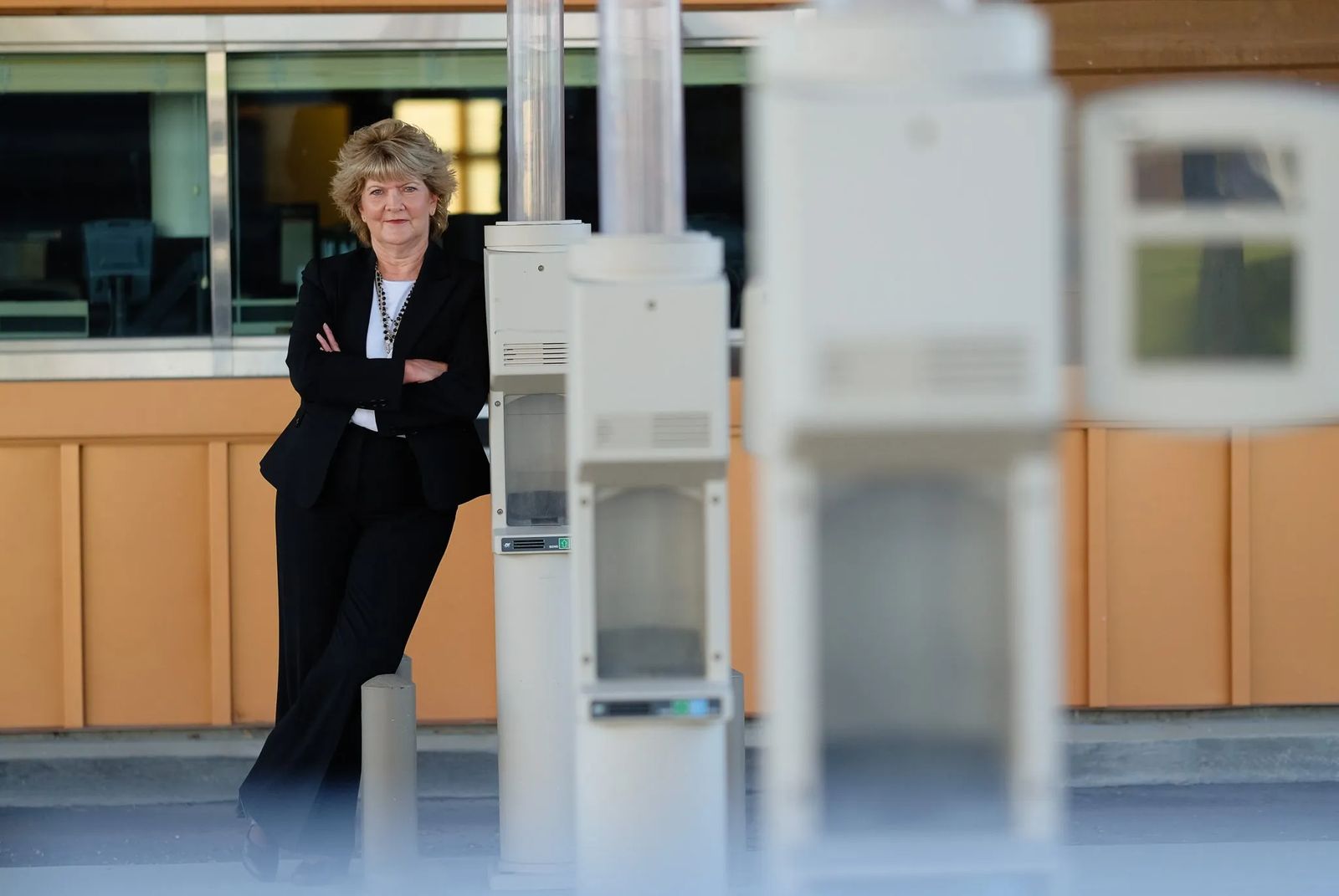 No newcomer to networking, Sheri has a passion for community involvement and using it to help others reach their goals. Not only is she president at Beartooth Bank, she's vice chair and soon to be president of the Big Sky Economic Development Authority (BSED). Through these connections, she's put together an event she calls "my baby" named Uncorked. "It was my vision to help professional women network," notes Sheri. "We invite three female business owners to speak, to tell their story. There are so many women that come. They love it!"
Just like Sheri loves giving women the professional tools to succeed, she uses those same tools herself. Even though she's reached the summit at Beartooth Bank, "My intention is to grow," she says with conviction. Whether it's building new programs at the bank, stretching out further into the community to lend a hand or helping colleagues grow in their own professions, she says with passion, "I will not back down."