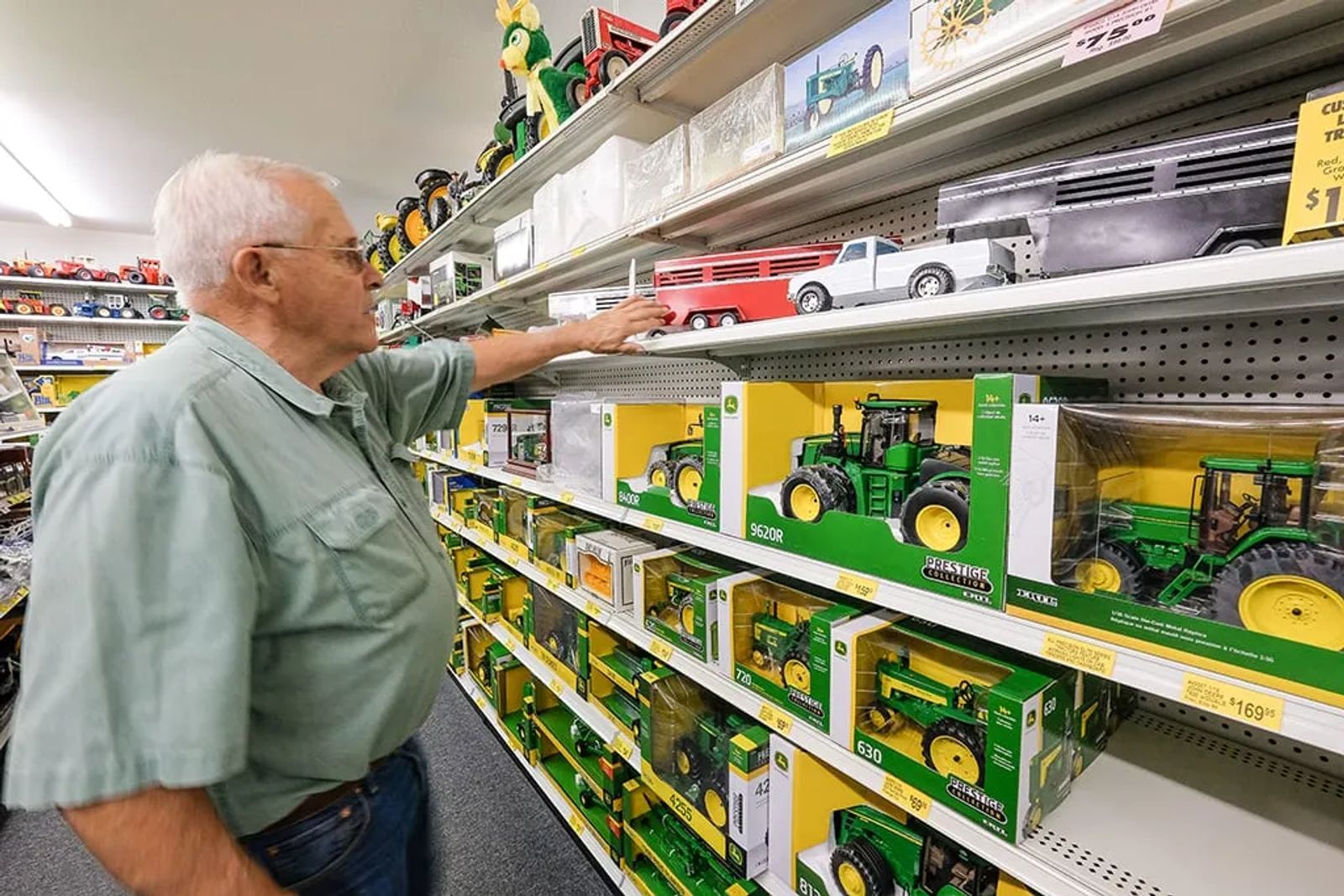 Small Goods, Big Business
Ag roots run deep for owners of Action Toys
If you're looking for tractors, combines, balers or harvesters, the Pippin family has you covered. The same is true if you're looking for beet pickers, fuel tanks, calf shelters, loading chutes, cattle guards, feed wagons and plows, or just about any other ag-related implement or accessory you can think of.
The only catch is that everything they sell is small, 1/16th-scale and 1/64th-scale being the two most common sizes of their many products.
From a small window display in downtown Billings more than 30 years ago, the Pippins' business, Action Toys, has grown into an enterprise that occupies 9,000 square feet in two warehouses and a retail store just south of ZooMontana on the city's West End. And though they still do a lot of business at the store, most of their customers order from Action Toys online, and they do so from all over the world.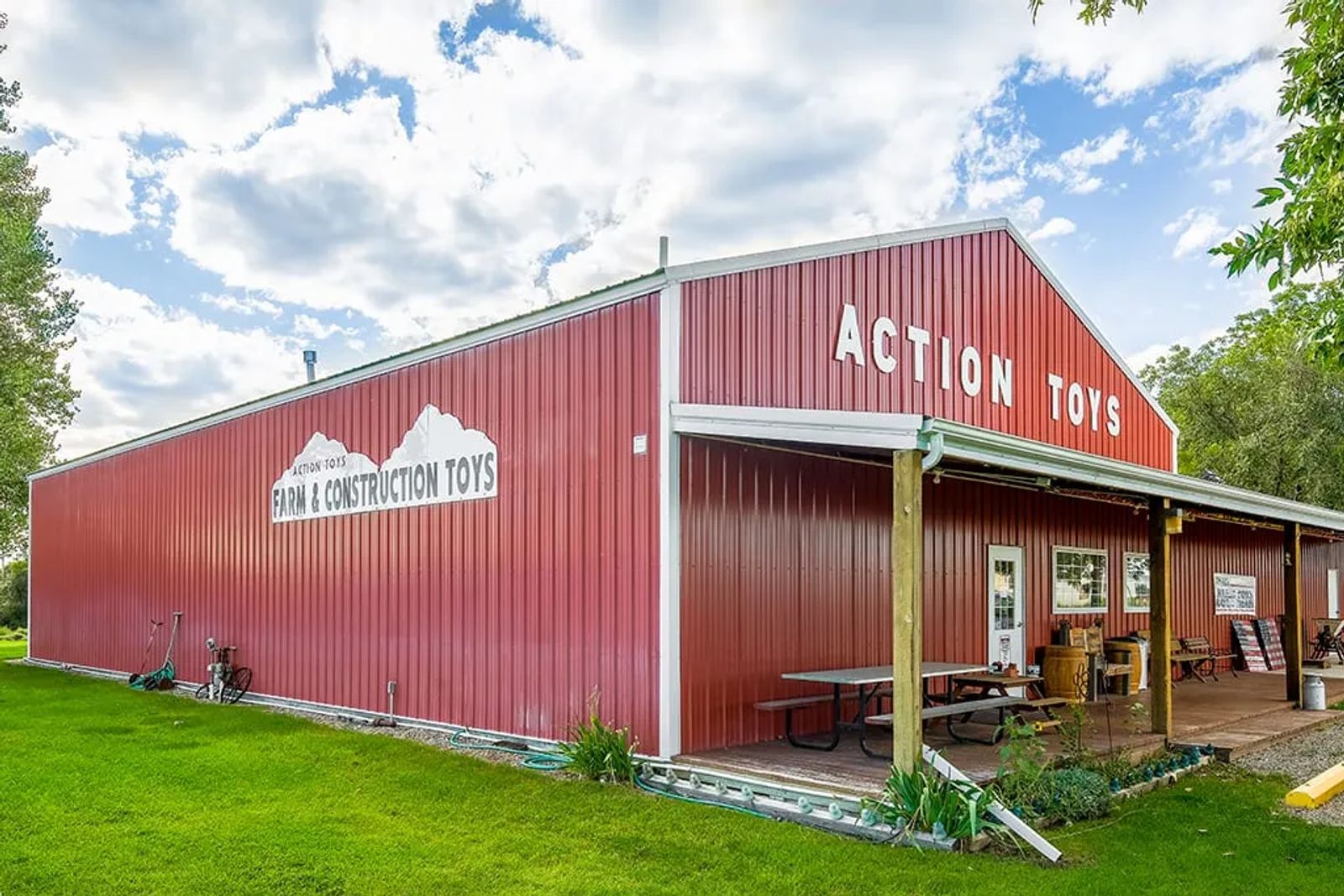 "We peak out pretty big at Christmas, but we're busy all the time," says Gary Pippin, who helps out at the store started by his wife, Donna Pippin. And because they and their daughter, Lisa, who now runs the store, are all farm-toy collectors themselves, Gary says, "For us, it's Christmas every day."
Donna says she's always had farm toys, like most kids who grow up in families that make their living from the land. Between her father's family (Deines) and her mother's family (Frank), her relatives have farmed all over the Yellowstone Valley during the past 100-plus years. The main part of her own family's farm is now occupied by the Pierce RV Supercenter, just east of the Shiloh Interchange. Action Toys is located on the last couple of acres still owned by the Deines family.
"This is home ground," she says, sitting in the warehouse attached to the store at 2274 SE Shiloh Road. "I was born in the house next door."
Gary has his own deep roots in Yellowstone Valley agriculture. He retired from the Western Sugar refinery with 42 years under his belt in 2004, and members of his family have worked there almost continuously since his grandfather signed on at the plant early in the 1900s.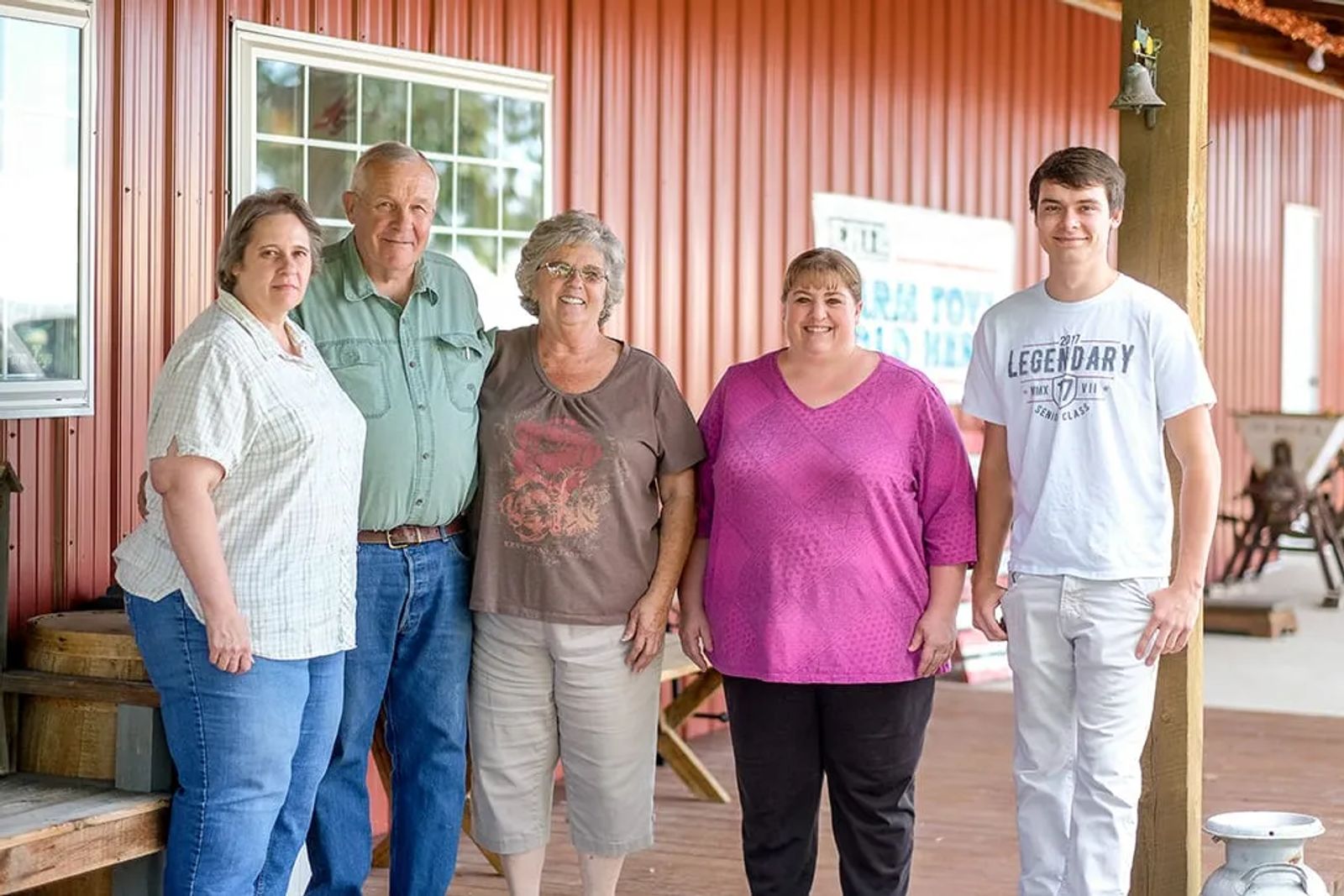 The origins of the toy store go back to Donna's first business, Action Type, a print shop in downtown Billings. A few years into that business, Donna took $1,500 out of personal savings to buy her first shipment of new toys, which she displayed in the window of the type shop, and one year she took the toy collection to the Northern International Livestock Exposition in Billings. The toys were a big hit, and a lot of people wanted to know where her toy store was.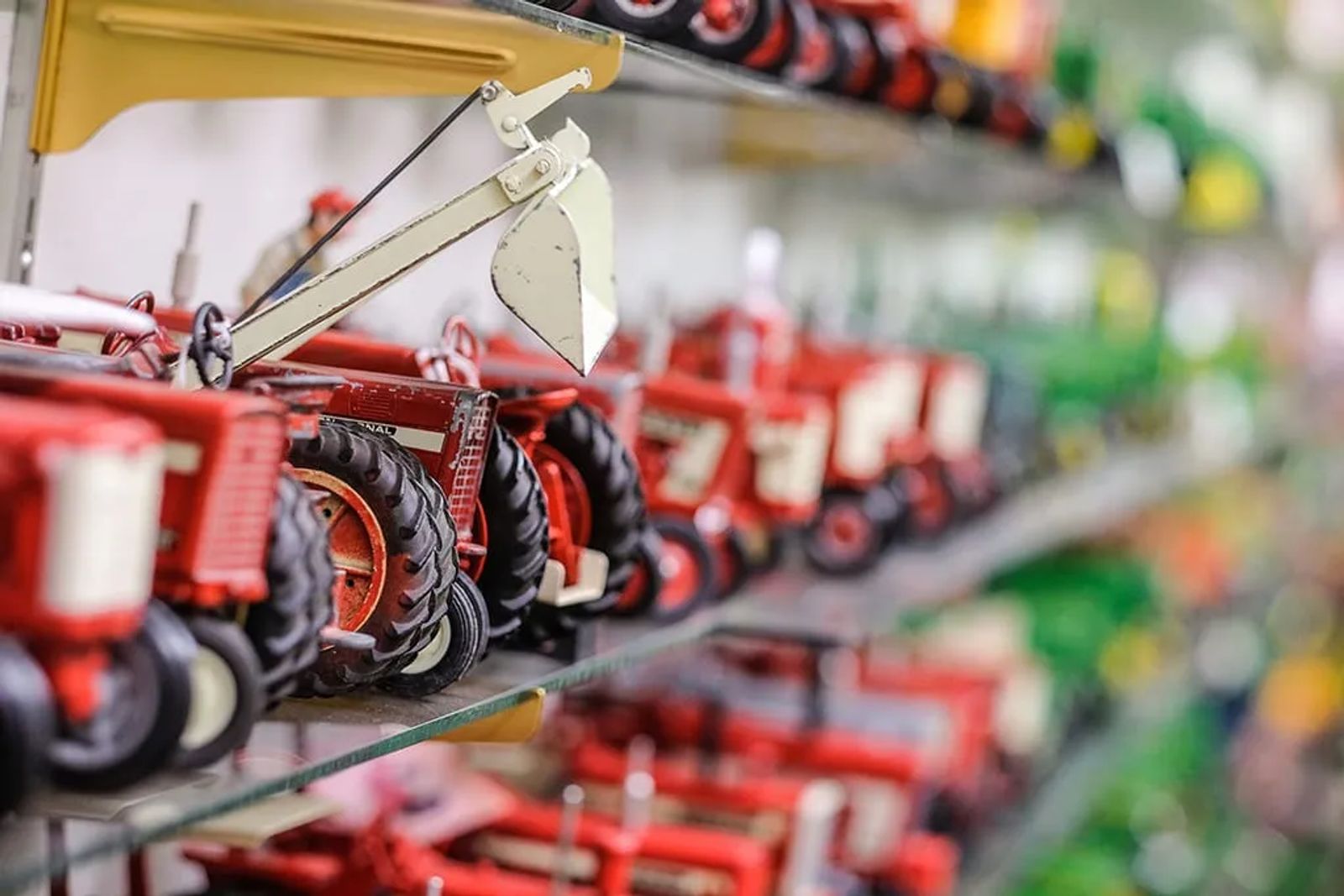 That prompted her to move to a new storefront next to the old Wendy's restaurant downtown, where she jointly operated Action Type and Action Toys, and she became a dealer for one of the larger ag-toy makers, the Ertl Toy Co. It didn't take long for the toy business to outpace the typesetting business. She and Gary had already built a toy warehouse on the Deines family property off Shiloh Road, and in 1998, after 12 years downtown, they added a storefront onto the warehouse and moved Action Toys to the West End.
It hasn't always been easy to be a woman who owns her own business, Donna says. On more than a few occasions over the years, she's heard customers asking to speak to "the man in charge."
"I'll go over and say, 'I'm the man in charge.'" All these years later, she says with a laugh, she hopes she's proved herself. "After 32 years, you think we might be doing something right?"
They must be, given how many regular customers they have, from all over the United States and throughout the world. Lisa, who runs the store and is in the process of taking over ownership from her parents, says online shoppers hail from Canada, Australia, New Zealand, Brazil, Russia, Ukraine, Sweden, Norway, Israel, Egypt, Singapore, Argentina, England and Uruguay, among other places.
International customers visiting the United States often make a point of stopping in to see the store, Lisa says, as do many of their domestic customers from distant states.
"We meet a lot of interesting people, and you meet people from all over the world," she says.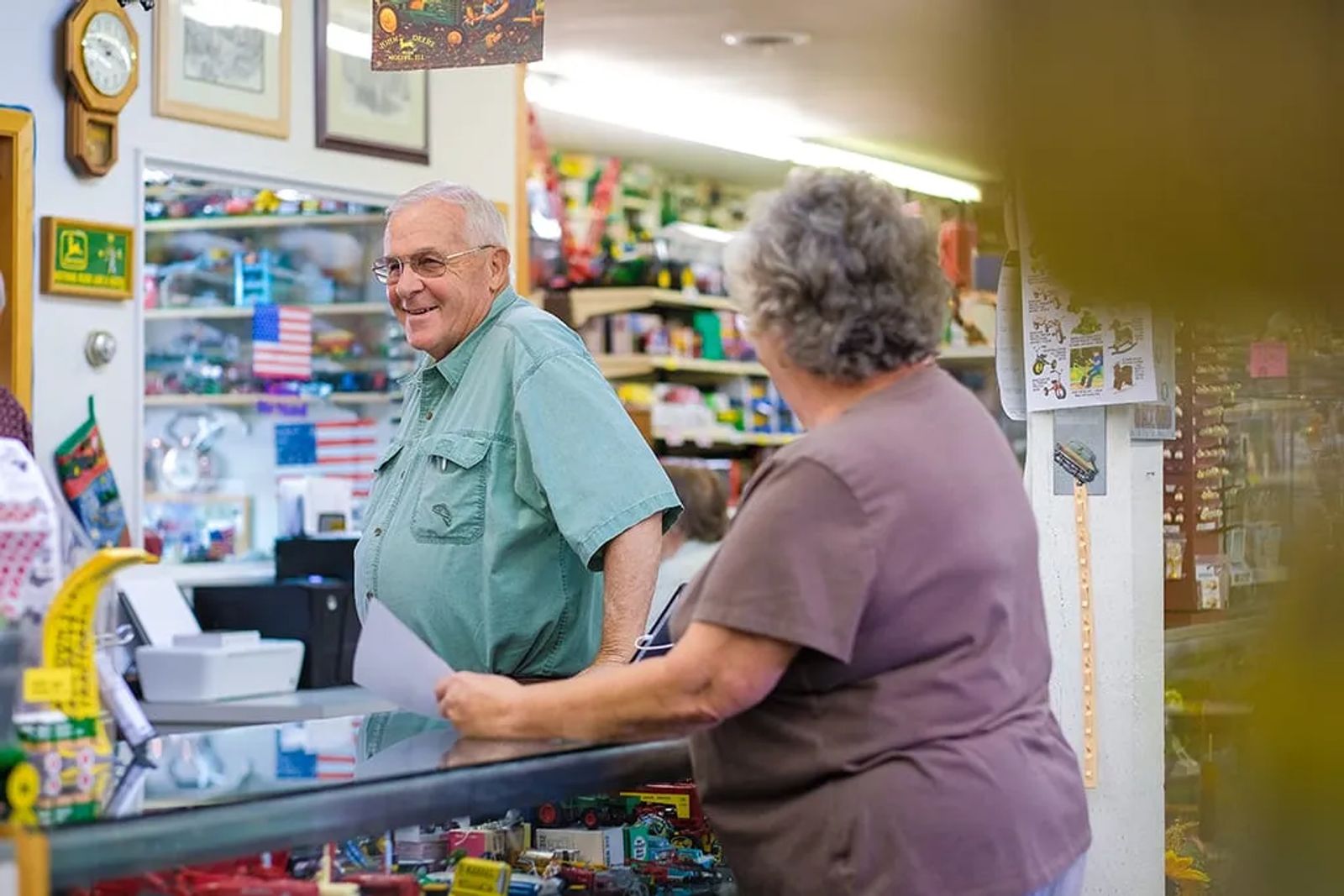 Part of the attraction of Action Toys is the huge variety of its products. In addition to all the farm-related merchandise, it sells stuffed animals, games, toy cars, tin signs, rodeo figurines, toy Airstream trailers, "Beverly Hillbillies" dolls, all manner of toy construction equipment and figurines of EMTs, firefighters and construction workers — to name just a few of their offerings.
Another big attraction is the Pippin family's own collection of farm toys and related miniatures — a 4,000-piece collection that takes up nearly an entire wall of the store, with other parts of the collection scattered throughout the store in display cases. The centerpiece of the collection is a comprehensive assemblage of farm tractors — hundreds of makes, models and years.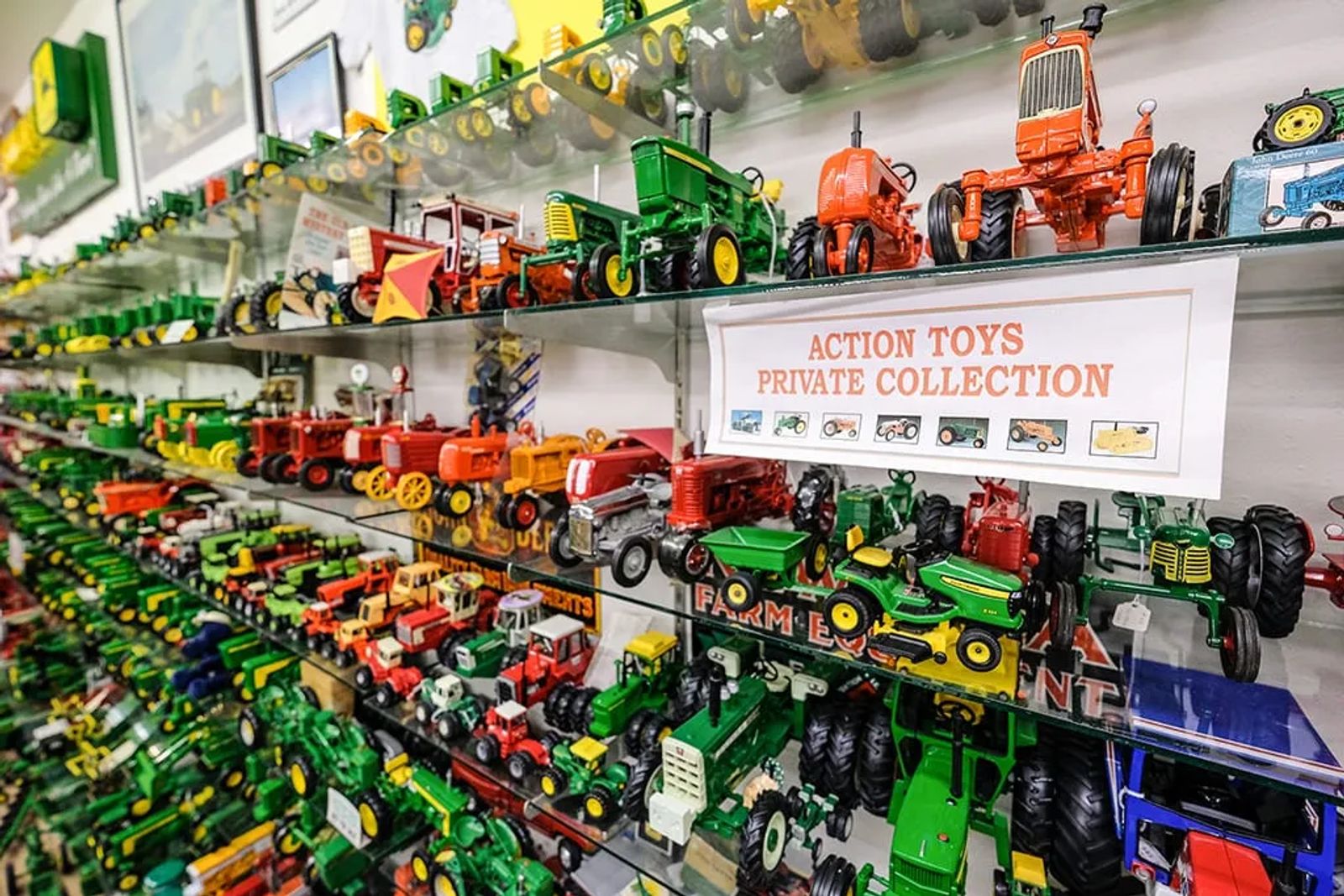 "You can pretty much tell the history of agriculture through these toys," Donna says. "It's pretty impressive when you look at these toys and see how the tractors have evolved."
Two of their regular customers are Dan and Colleen Timmons, who live south of Laurel near Silesia and have been collecting farm toys for more than 40 years. Colleen says she bought her first piece from Donna maybe six months after she opened her downtown store. Since then, she says, "every time we got into Billings, we'd probably stop in to see what was new, and to reminisce."
"In my younger days, when Donna was just starting out," Colleen continues, "I would travel to quite a few toy stores with her, just to keep her company." In her travels, she says, she saw a couple of stores in Iowa that were almost comparable to Action Toys, "but I think there's no other like theirs for having a little bit of everything."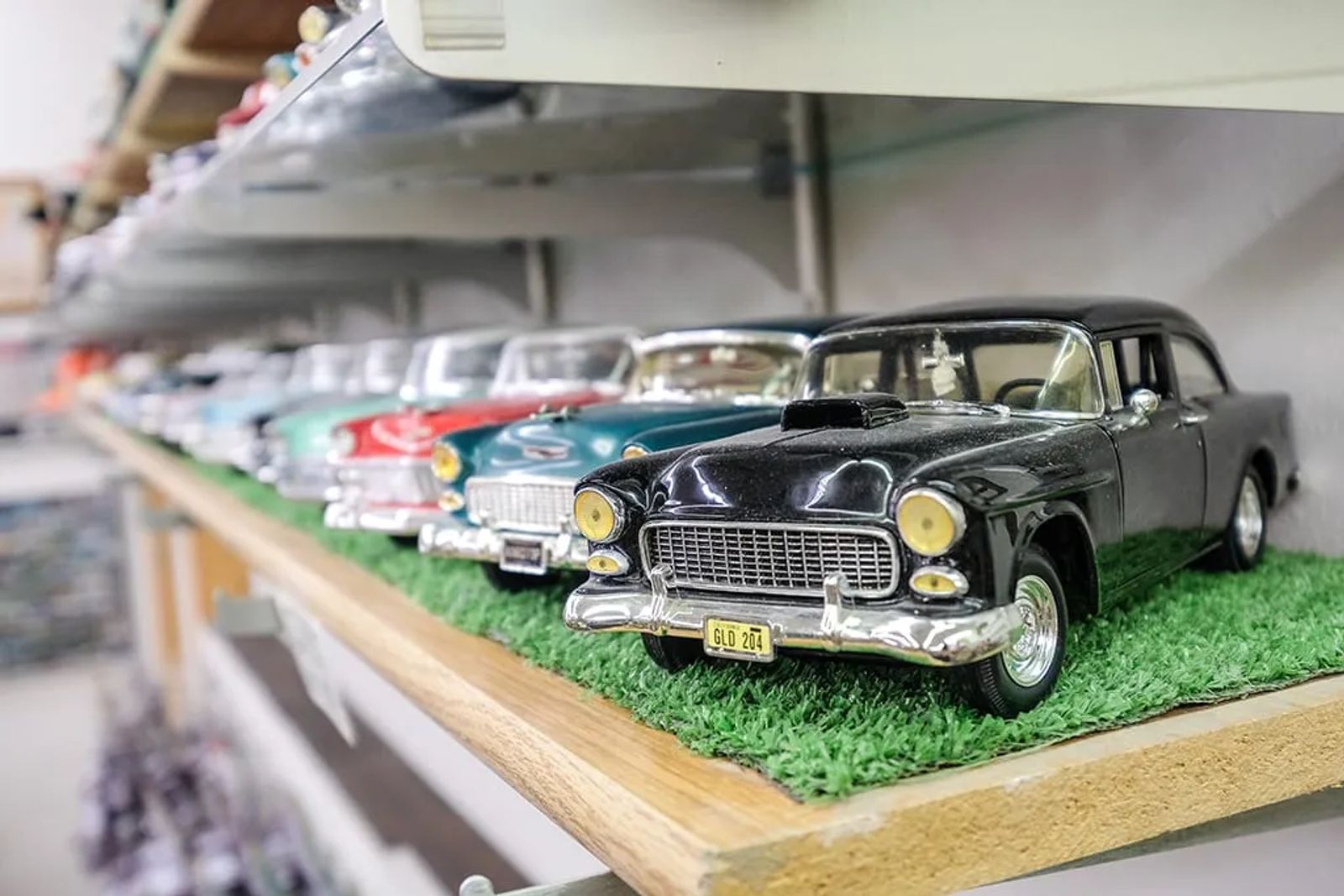 All through the years, it's been almost entirely a family business. All six of Donna and Gary's grandchildren have worked in the store, and two of the three full-time employees at the moment are Lisa and their grandson, Bryeson Pippin, 19.
"It seems to work for us to dip into the well of a relatives," Donna says. "You can't hire a better employee than a relative. They're going to watch your back."
The Pippins, who also sell pedal tractors and have their own collection of 100 of them, continue to add to their personal stockpile of farm toys. A few days before Raised in the West caught up with her, Donna paid $700 for a 14-piece collection, which included two Tonka pickups, one with a horse trailer, from the 1950s and early 1960s.
The most valuable single piece in their collection is a handmade, one-of-a-kind beet picker, an amazingly complex piece of machinery with dozens of moving parts. It even includes a fair number of tiny, handmade wooden beets. Donna said it's worth about $3,000 — if they wanted to part with it.
"That's probably one piece we'd never, ever sell," she says.
Besides working virtually full-time at the store, Gary and Donna also have hobbies that add to the inventory at Action Toys. Gary makes miniature horse trailers out of sheet metal and Donna makes agriculture-themed craft items.
They also pride themselves on never having bought anything — including construction of a second warehouse — they couldn't afford. That's part of their heritage as members of hard-working families, and their customers at Action Toys have always fit into the same mold.
"We all like it for the contact with the salt-of-the-earth people," Donna says. "With the work ethic and all, you can't find finer people."