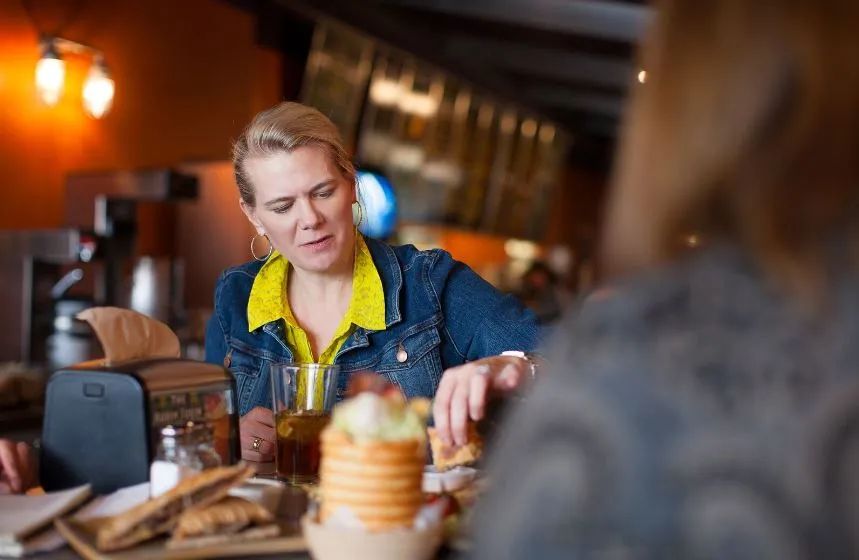 Tastings Takes on Sandwiches & Wraps
Packages of Deliciousness
By Stella Fong, Photography by Daniel Sullivan
The sandwich, the perfect food package that's easy to eat. Best enjoyed with both hands, you can sink your teeth into all food groups with just one bite. Named after John Montagu, the 4th Earl of Sandwich, this tasty meal was invented simply because the Earl, fond of gambling, didn't want a meal to get in the way of a winning hand. Today, the sandwich is taking on all kinds of creative interpretations by Topz Sandwich Company, The Staggering Ox Restaurant, and Rocket Gourmet Wraps and Sodas. The Tastings Team hit the streets of Billings to see how these establishments wrapped and stacked up deliciousness.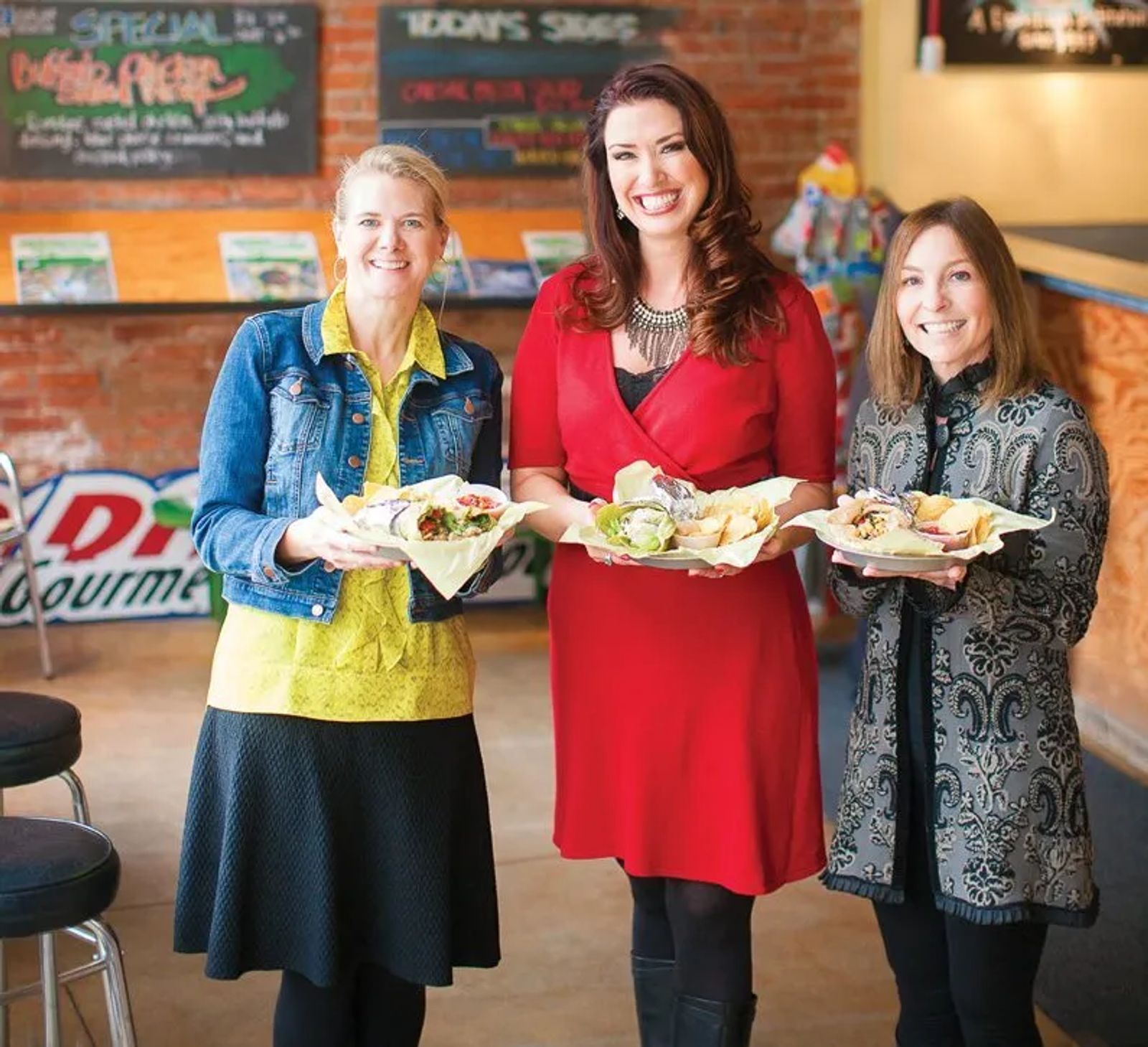 MEET THE TASTINGS TEAM
Kim Prill, a mother of three, thrives on a "kid-centric" life, sitting on the Montana State University Billings Foundation board and serving on the Arrowhead School PTA.
Jennifer Mercer is Executive Director of the Billings Depot. Besides corralling the Wild Women of the West, the support group for preserving and enriching the Depot, Mercer coordinates special events as well as oversees the Depot's signature fund raiser, The Taste of Billings.
Kari Jones, recently retired from her business Tipsy Cupcake, says these days she's busy reinventing herself while doing volunteer work for organizations such as Dress for Success. 
THE TASTING TARGETS    

Established in 1999 by owners Brian and Gala Thompson, Rocket Gourmet Wraps and Sodas is one of the most popular downtown lunch stops. Colorful chalks write out the menu choices on a large blackboard. World flavors abound from their gourmet wraps created with locally made tortillas. Chipotle, garlic and herb, flour, wheat, spinach, cheddar and gluten free tortillas encase fresh ingredients. Their house-made sodas come in flavors such as root beer, grapefruit and black cherry.
Tucker Veltkamp, a Billings native returned home to open Topz Sandwich Company. Veltkamp, who took time to study the success of popular eateries, opened this restaurant that serves natural meats and chips that are warmed and flavored with his secret garlic seasoning. Aside from generous choices of meats, cheese, spreads and toppings, his "ChooZ Your BreadZ" options include freshly made French and wheat rolls as well as Gluten Free Wrap and "Anti-Bread Mixed Green Salad."
The Staggering Ox of Billings, owned by Kelly Batt and Doug Craig, is best known for the Clubfoot Sandwiches, with bread baked in a mold that produces large, ribbed, cylinder-shaped buns. The bread is hollowed out and filled with traditional meats, cheeses and condiments as well as more creative additions. The names of the offerings are innovative.  "Sorry Charlie" is a tuna sandwich and "Yo Momma Osama" combines Gyro meat, bacon, black beans, Gorgonzola and Pepper Jack cheese. There are over six-dozen menu selections from the Clubfoot Sandwiches to Grilled Sandwiches, Hot Sandwiches, Baked Potato or Jasmine Rice topped with a variety of goodies to Salads and Quesadillas.

THE TASTINGS OFFERINGS
Rocket Gourmet Wraps and Sodas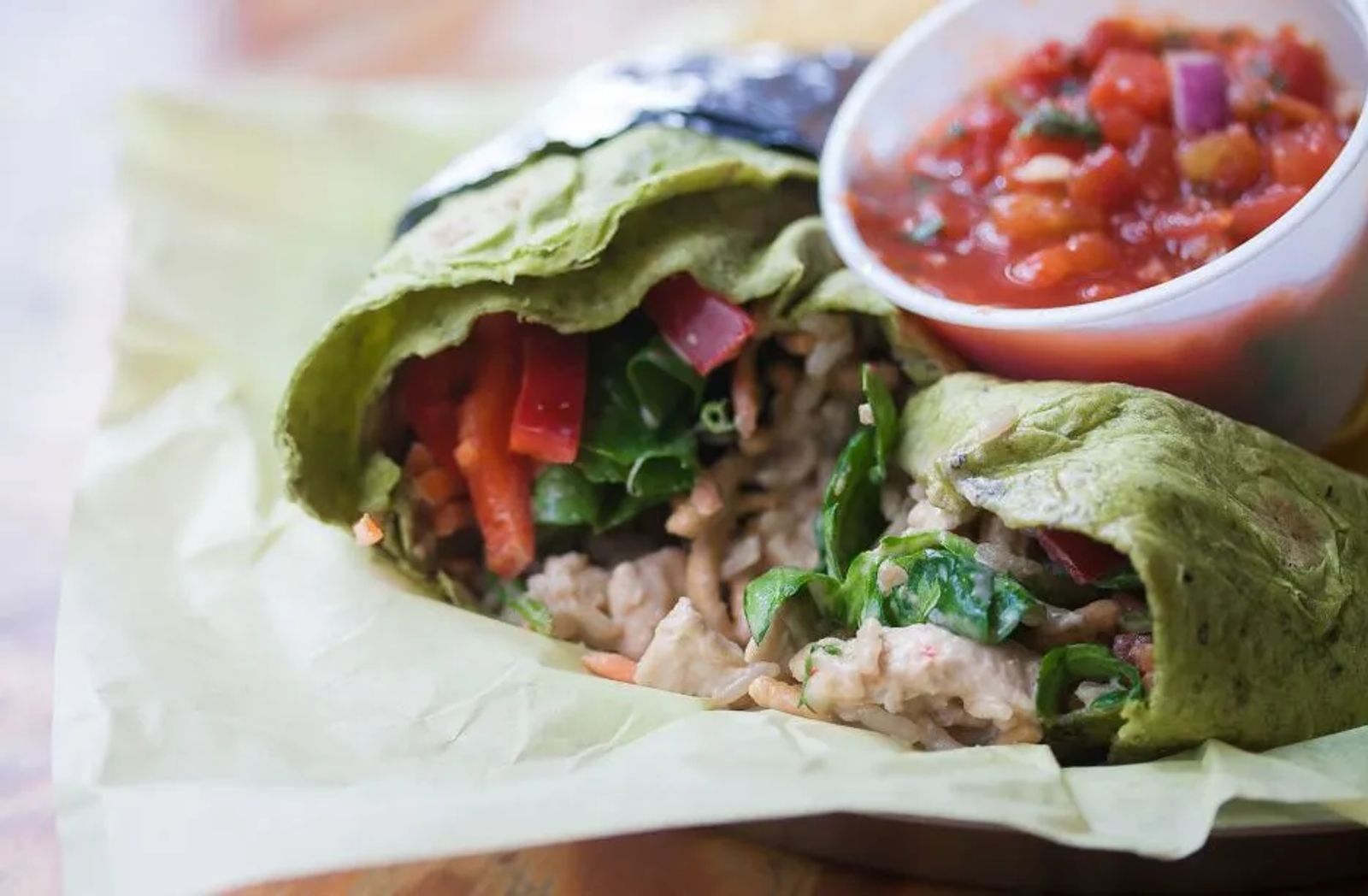 Ginger Wrap – roasted chicken, spinach, carrots, cucumbers, and sweet peppers topped with a cream ginger dressing and crunchy noodles on a bed of rice
"This is the best wrap ever. The ginger is fresh and the carrots and noodles add crunchiness." ~Kim Prill
"Explosion of flavor in your mouth." ~Kari Jones
"It has great zing." ~Jennifer Mercer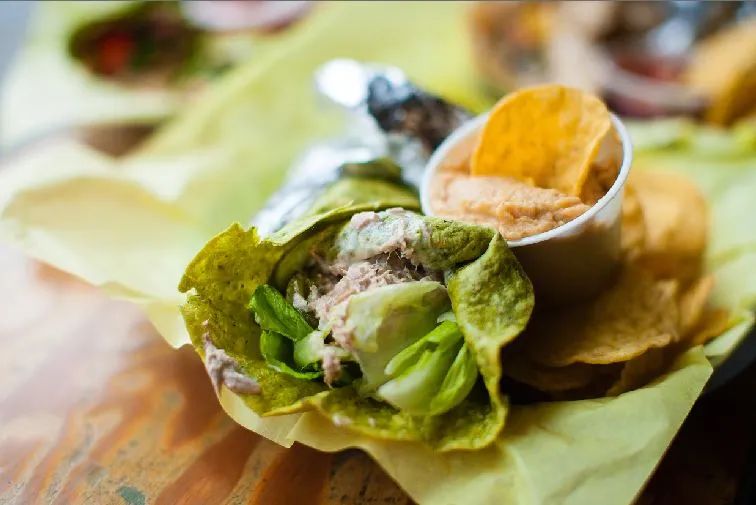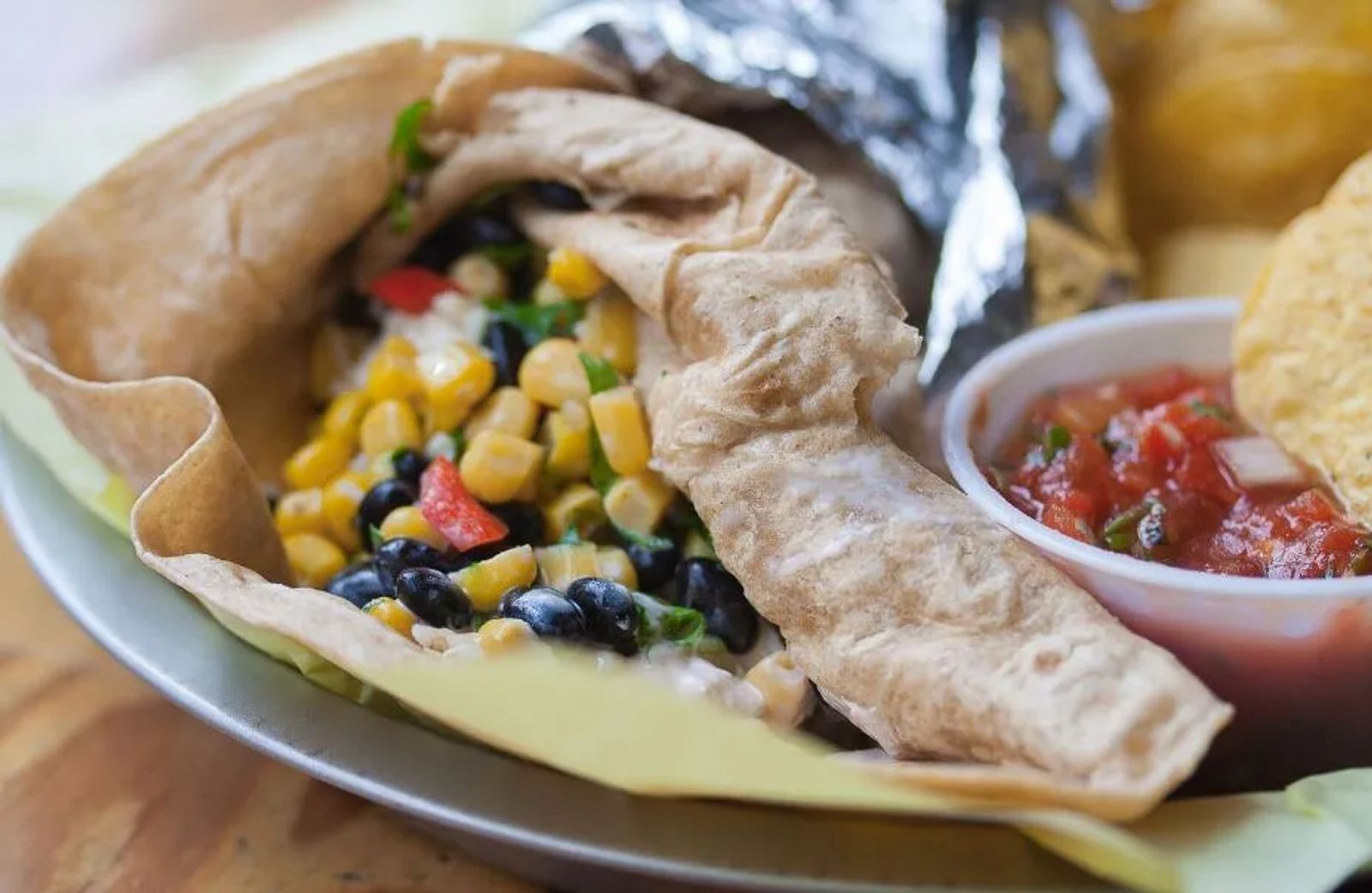 Santa Fe – roasted chicken, rice, house-made black bean corn salsa, jack cheese and chipotle sour cream
"I love the mild flavors." ~Kari Jones
"Great Southwest flavors. The chicken is nice and moist." ~Kim Prill
"I like the creamy base with the pop of corn." ~Jennifer Mercer

Rocket Gourmet Wraps and Sodas FAVORITE: Ginger Wrap
The Staggering Ox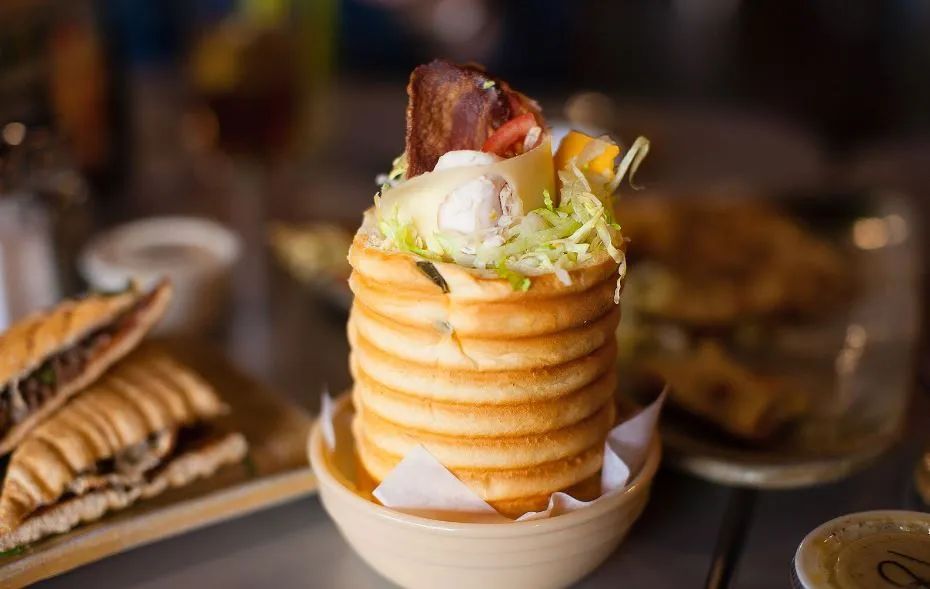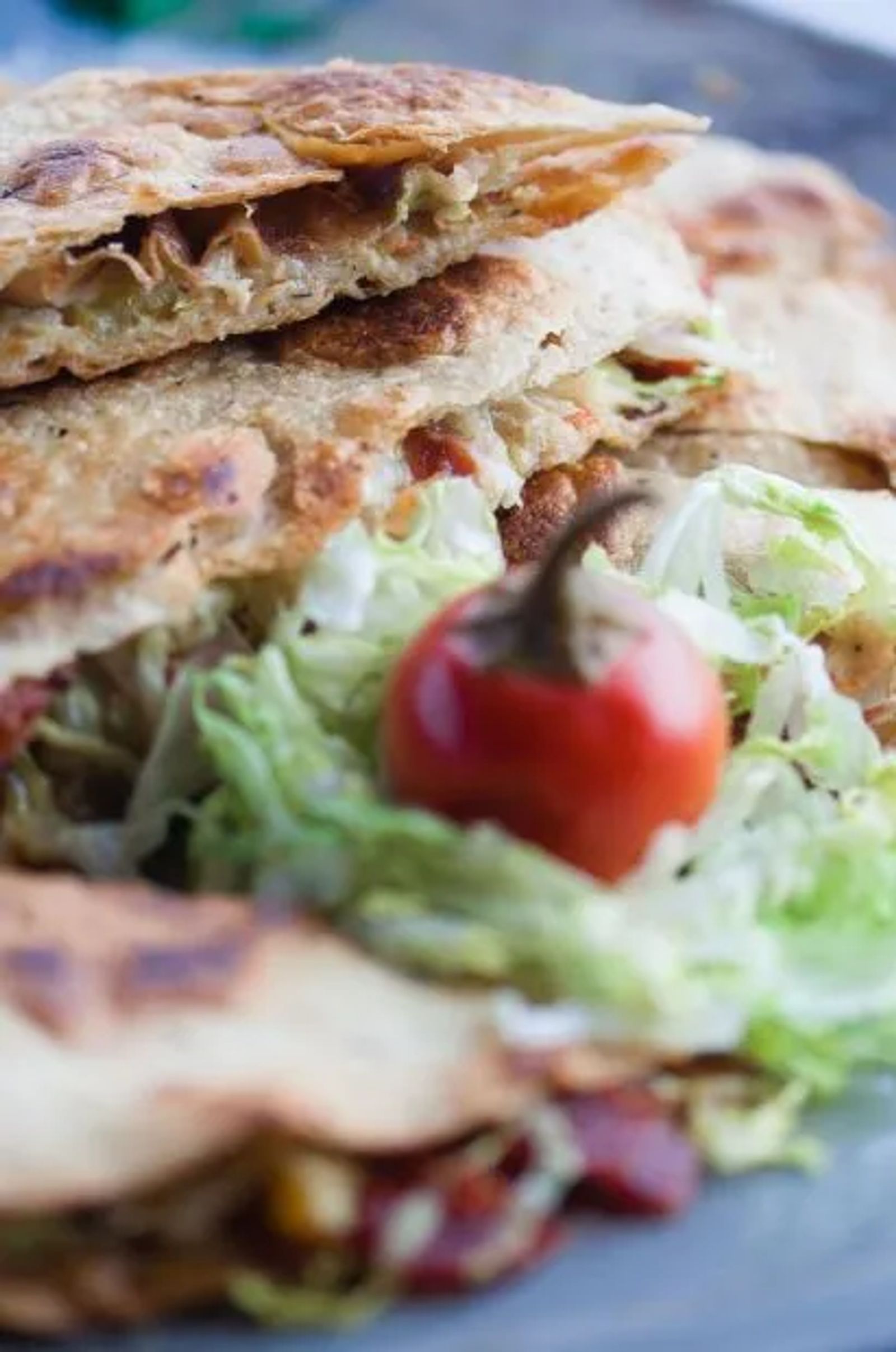 Hoagadilla – Salami Pepperoni, Ham, Monterey Jack, Onions, Banana Peppers, Lettuce and Sprinkled with Italian Sauce
"I like the flakiness of the quesadilla." ~Kari Jones
"I love the crisp outer shell. There is a little sour with a little saltiness. I will definitely order this the next time." ~Jennifer Mercer
"Oh my gosh, this just melted in my mouth." ~Kim Prill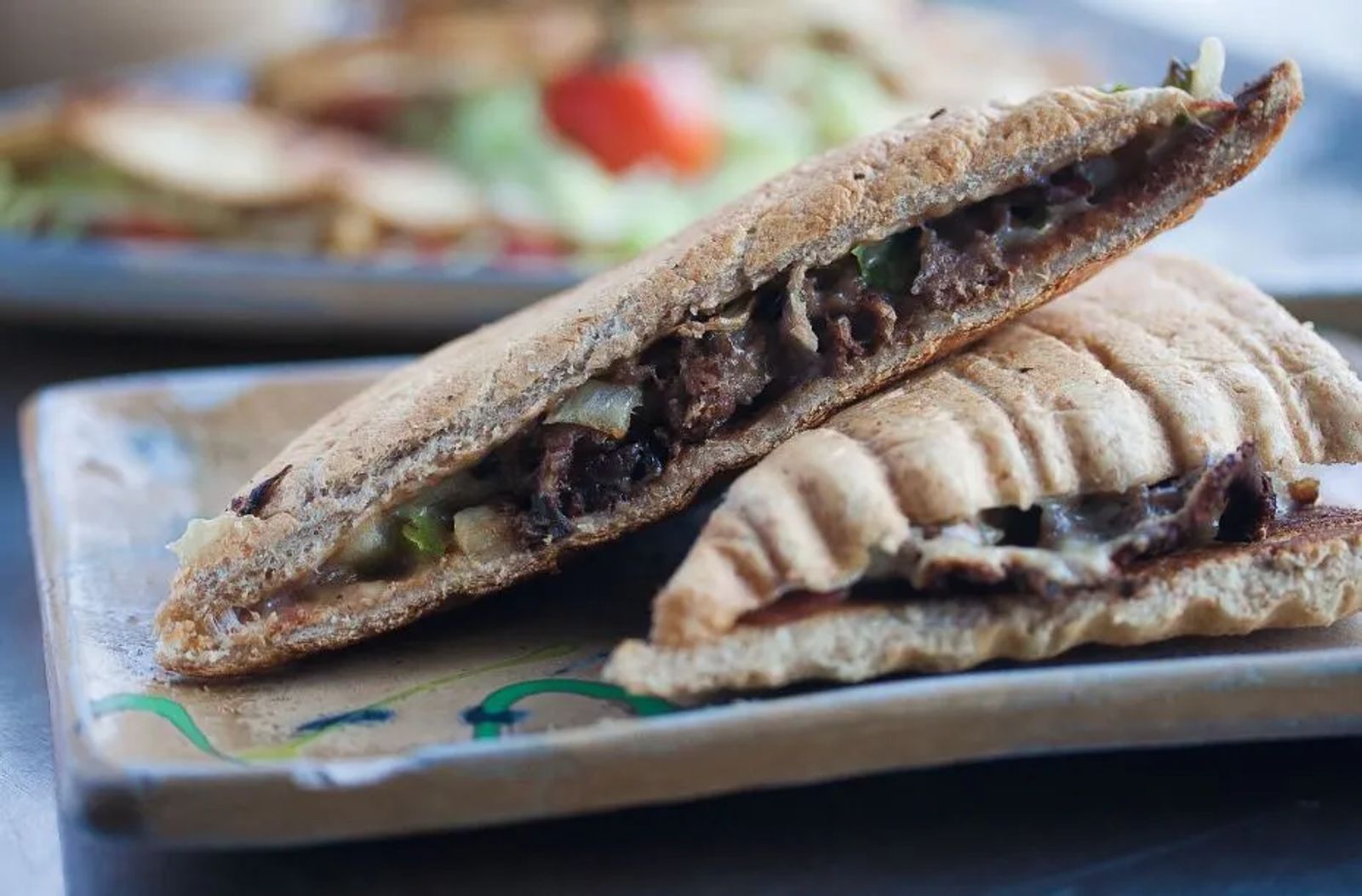 Philly Melt – Philly Steak, Mushrooms, Onions, Green Peppers, Monterey Jack, Swiss American and Blue Horsies Sauce
"This is really a great take on the traditional Philly Cheese Sandwich." ~Kim Prill
"The onions and peppers are really flavorful and the meat is tender." ~Kari Jones
"I love the Horsies sauce!" ~Jennifer Mercer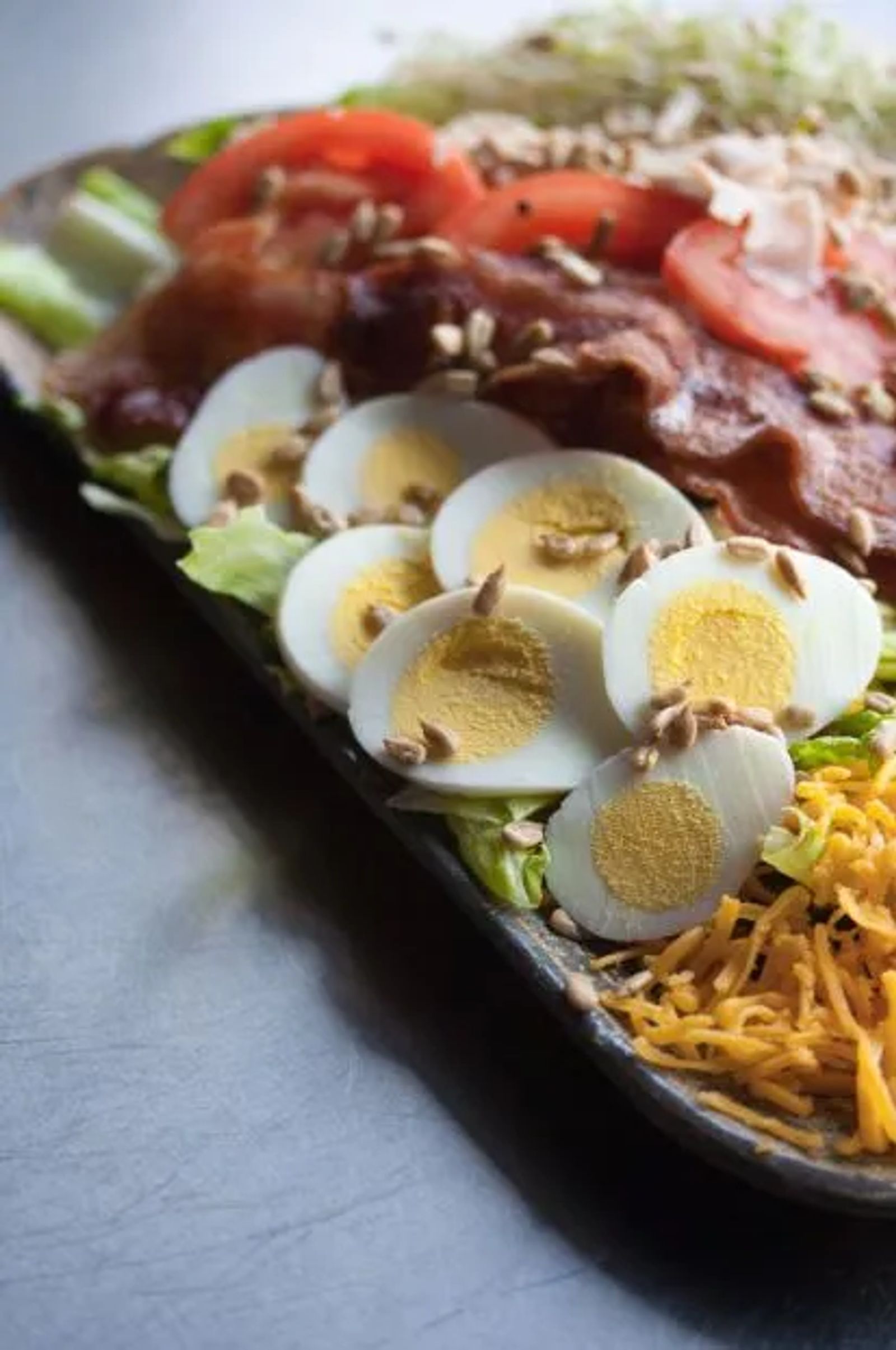 The S.O.B. Salad – Salad Greens, Turkey, Bacon Strips, Egg, Tomatoes, Alfalfa Sprouts, Sunflower Seeds, Cheddar, Gorgonzola, and a side of dressing
"Beautiful presentation." ~Jennifer Mercer
"This is the new girlfriend salad." ~Kim Prill
"This salad is massive." ~Kari Jones

Staggering Ox FAVORITE: Hoagadilla
Topz Sandwich Company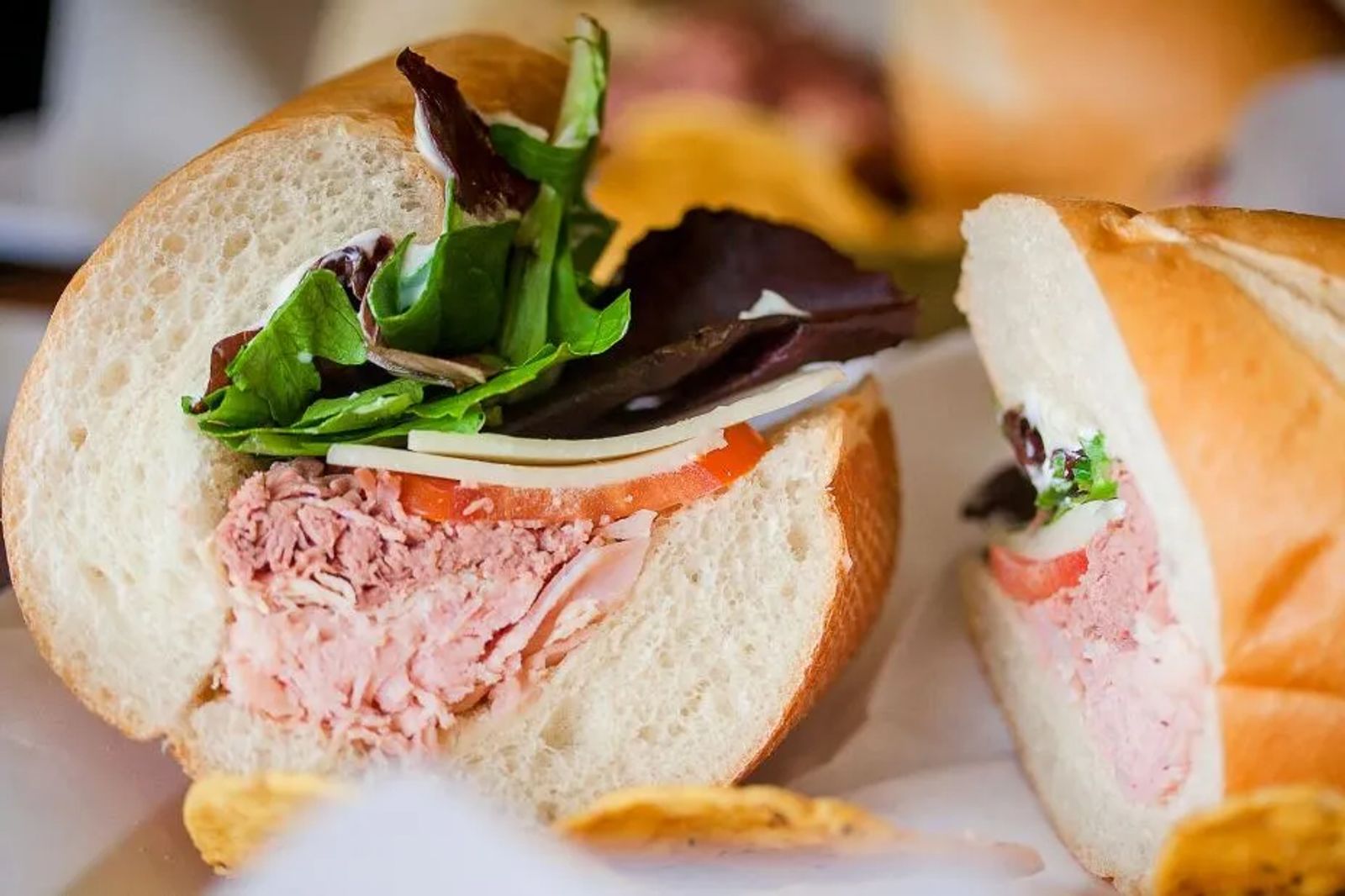 The Montanan –Roast Beef, Ham, Turkey, Provolone, Lettuce, TomatoZ, Mayo
"Not the sandwich your mother will put in your lunchbox. The sandwich is teeming with meat." ~Kim Prill
"It is like a work of art." ~Jennifer Mercer
"The meat tastes really fresh and natural." ~Kari Jones

The Out of Towner – French Roll, Roast Beef, Parmesan, JalapeñoZ, Corn, Black Beans, Spicy Southwest Sauce
"It is so unique, putting a Southwest salad on bread. The spices and flavors are nicely proportioned." ~Kari Jones
"This is Southwest salad on bread." ~Jennifer Mercer
"Mild undertones with jalapeños, beans and corn, drawing out the Southwest vibe." ~Kim Prill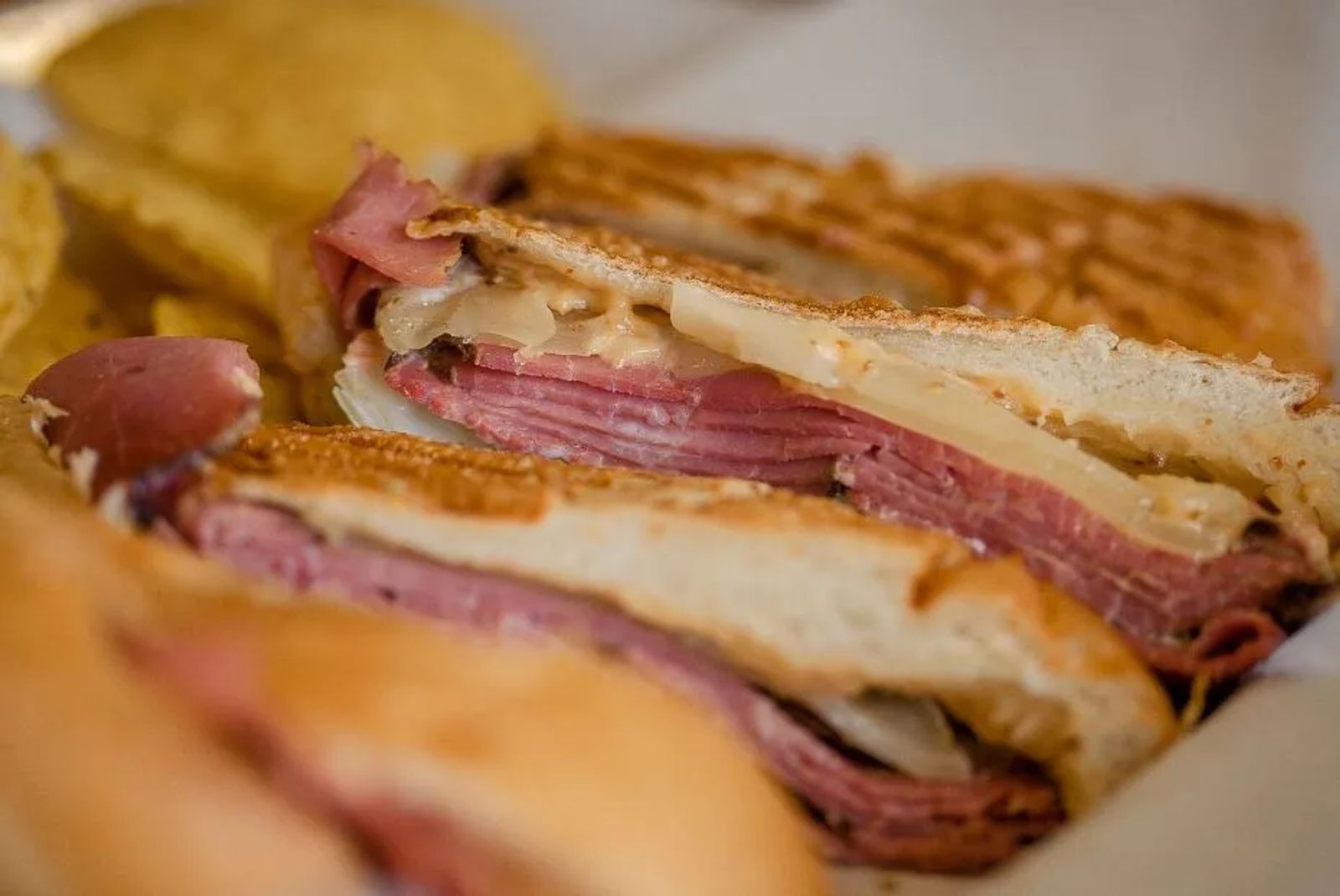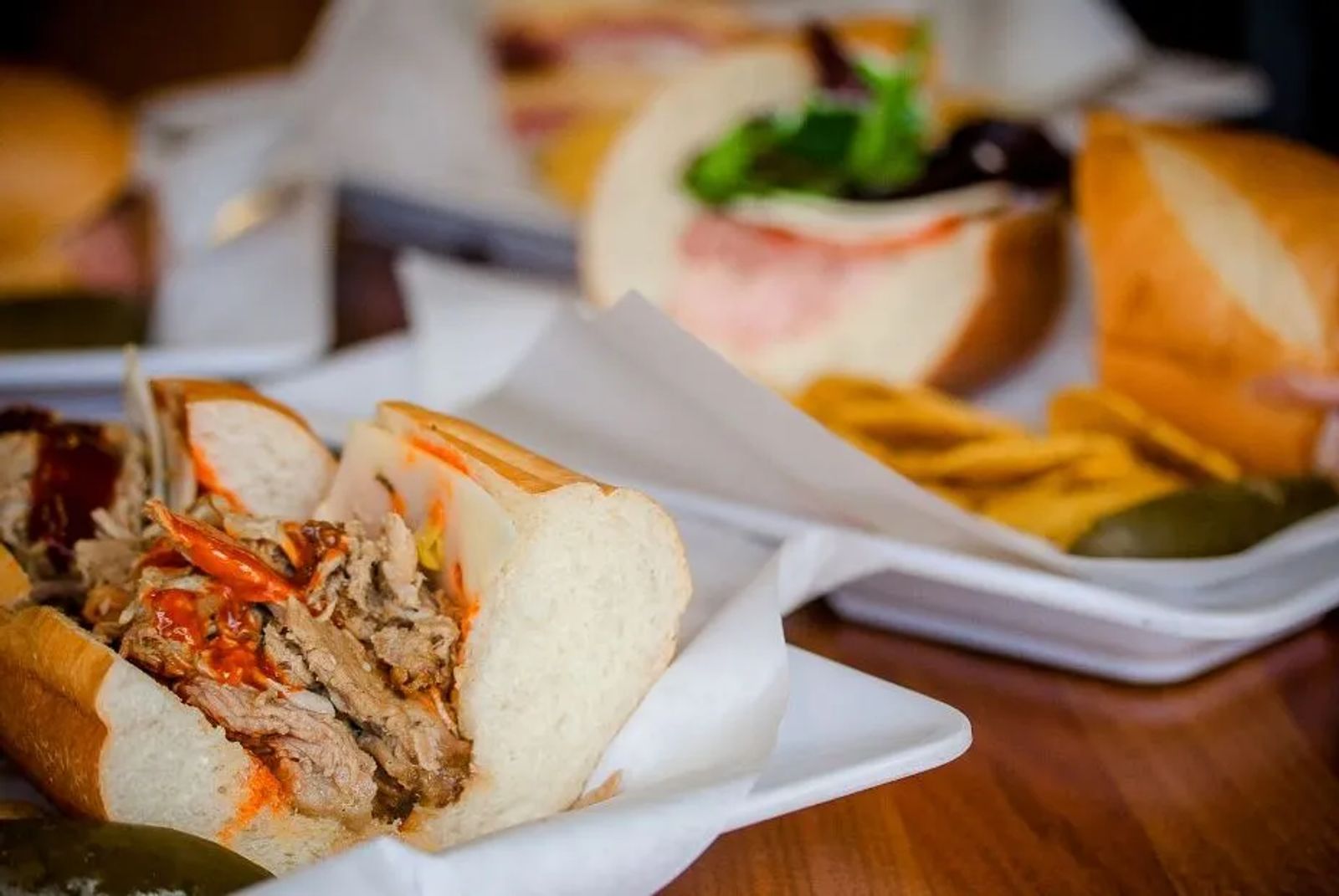 Pulled Pork Sandwich
"The sauce is perfectly spicy with delicate spice that does not take over the flavors." ~Kari Jones
"That is good. The pork is very tender." ~Kim Prill
"The pork is super tender and super moist." ~Jennifer Mercer
TopZ Sandwich Company FAVORITE:
The Out of Towner – Kari Jones
Pastrami Swiss – Jennifer Mercer
Pulled Pork Sandwich – Kim Prill
TASTING TEAM OVERALL FAVORITES:
Kari Jones: Ginger Wrap, Rocket Gourmet Wraps and Sodas
Jennifer Mercer: Hoagadilla, The Staggering Ox
Kim Prill: Ginger Wrap - Rocket Gourmet Wraps and Sodas, Pastrami & Swiss – TopZ Sandwich Company
WHERE TO FIND THE TASTINGS TARGETS
Rocket Gourmet Wraps and Sodas, 2809 1st Avenue North, www.rocketwraps.com
The Staggering Ox, 2829 King Avenue West, Suite D, staggeringox.com/billings
Topz Sandwich Company, 900 So. 24th St. W. #6, www.topzsandwich.com