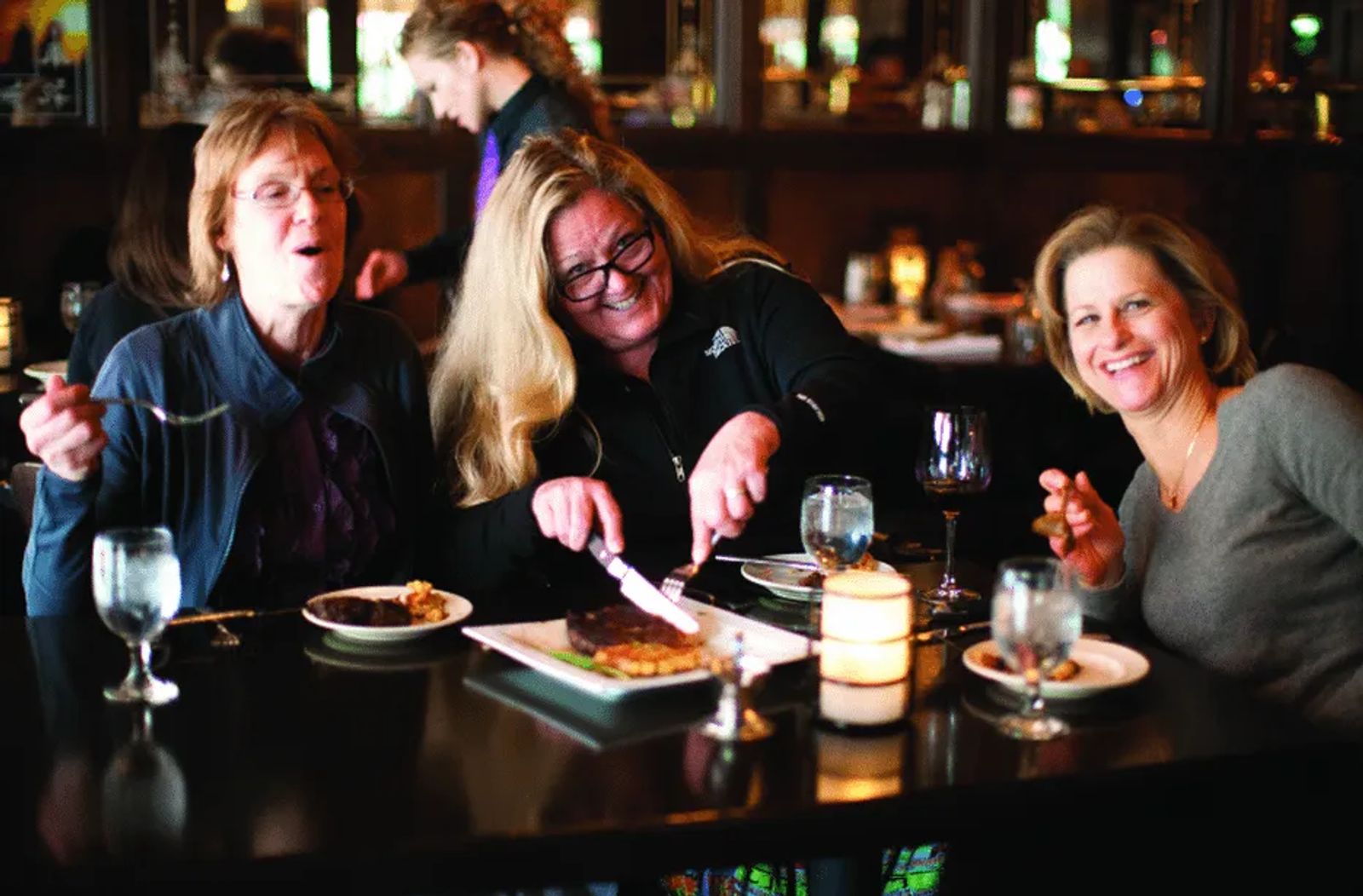 Tastings: Where's the Beef in Billings?
In search of that great steak
By Stella Fong, Photography by Daniel Sullivan
Where's the beef in Billings? If you've wondered where is the best spot in Montana's Trailhead city to get a delectable steak, wonder no more. Our Tastings Team went on the hunt to answer just that question.
MEET THE TASTINGS TEAM
Each one of the tasters, Deb Goffena, Lynda Ballard and Susan Carlson has a connection to ranching and all know a good steak when they taste one. When they hit the meaty hot spots, each reviewed the steak, cooked medium rare, for its texture and flavor as well as the side dishes that accompanied the savory cuts of beef. The final evaluation was whether the steak could be easily cut with a table knife. The good news is that all the steaks passed the knife exam, not requiring the assistance of the provided steak knives.
THE TASTINGS TARGETS
The Rex Restaurant Bar and Grill has anchored the refurbished Montana Avenue food scene since 1983, when Gene Burgad purchased the historic business and building. Burgad remodeled the 1919 building maintaining some of the original brick walls, tin ceilings and beveled glass windows. The Rex's beef-centric menu afforded them the recognition from the Beef Backers Awards "Innovator of the Year" in 2007. Executive Chef David Maplethorpe says of beef, "A good steak should have a very clean meaty taste."
Jake's Bar & Grill, located in the heart of downtown on one of the town's busiest corners, touts itself as Montana's Premiere Steakhouse. Opened in 1979, Jake's is found in the old General Custer building constructed in the 1800s. The restaurant maintains its past grandeur with lustrous dark wood and gold tin ceilings. A few years ago, Jake's opened a new West End branch housed in modern cowboy chic ambiance, offering the same fare.
Originally conceived as the milling department for the Billings Polytechnic Institute, reborn as Rocky Mountain College, the landmark, The Granary, came into the dining scene in 1976. The restaurant took on the new name of Bistecca at the Granary after it came under new ownership late last year when Jim Bos and his son Kevin bought the business from Aaron Sparboe. The dining room has become more intimate while the bar area expanded with the addition of a tap room offering of 22 different beers.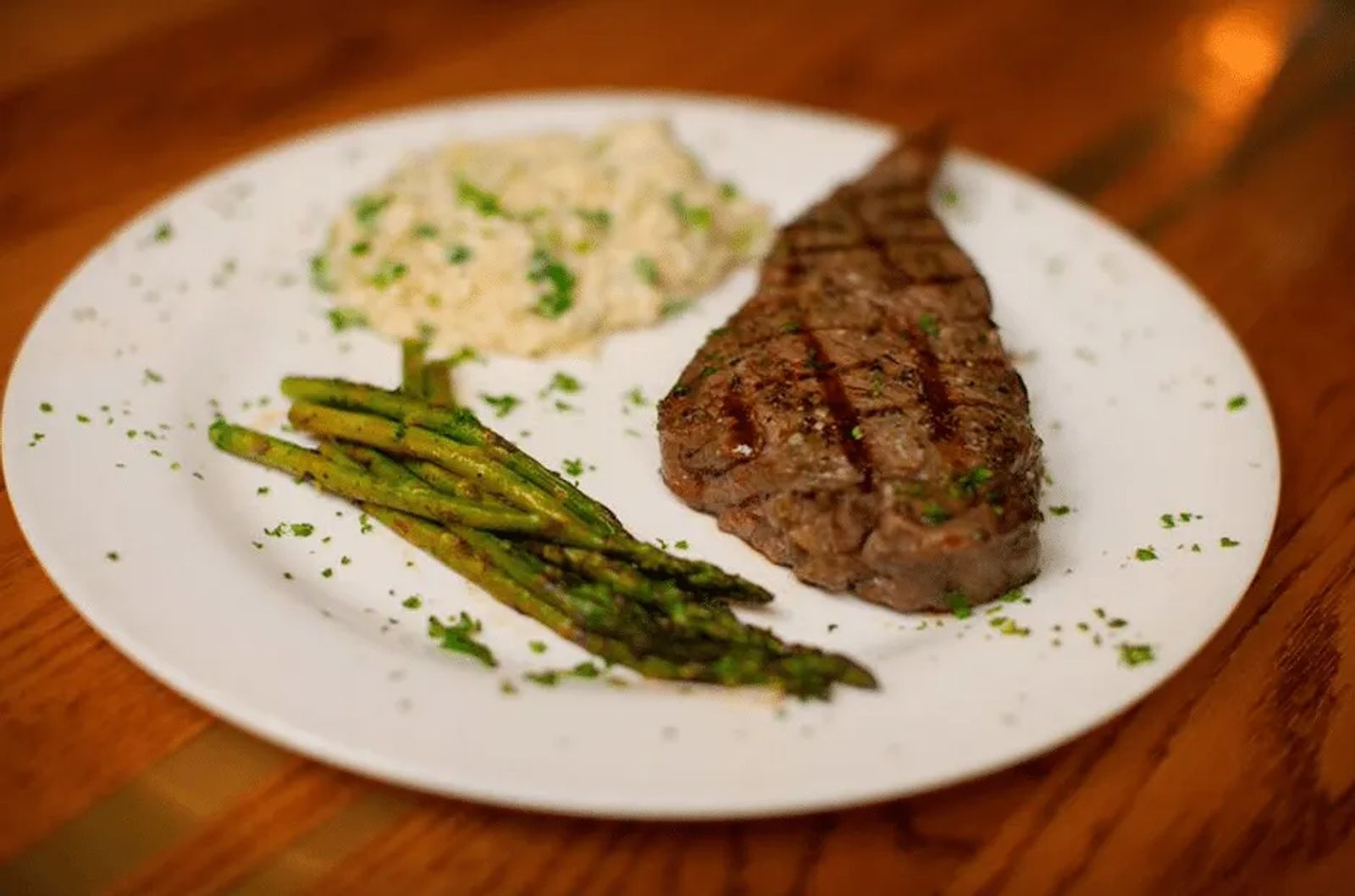 THE REX RESTAURANT BAR & GRILL
From the Menu: New York Steak with Risotto and Asparagus
THOUGHTS ON THE STEAK
"Outstanding. The steak is just flavorful." ~ Lynda Ballard
"When I was growing up my grandfather would butcher a cow every year.  He said beef should taste pure much like crystal spring water." ~ Susan Carlson
"Oh, oh my goodness. This steak is very good, very tender." ~ Deb Goffena
ON THE RISOTTO SIDE DISH
"The risotto is a great complement to the meat." ~Lynda Ballard
"The creamy Parmesan really stands out while the scallions blend nicely." ~ Susan Carlson
"The risotto is a simple and elegant combination. The combination of creaminess with the scallions is superb." ~ Deb Goffena

JAKE'S BAR & GRILL
From the Menu: 16-ounce Ribeye with a Spicy Potato Cake, and Mushrooms and Onions
THOUGHTS ON THE STEAK
"Wonderful to bite into. I like it as it melts in your mouth. ~Lynda Ballard
"I like the contrast of the tender meat and then the slight crunch from seasoning." ~ Susan Carlson
"The steak is very moist. It is cooked to perfection. The peppery crust gives it more texture." ~ Deb Goffena
ON THE SPICY POTATO CAKE WITH MUSHROOMS & ONIONS
"The mushrooms are delicious. They are a nice complement to the steak. The potato cake has a nice spiciness to it." ~ Deb Goffena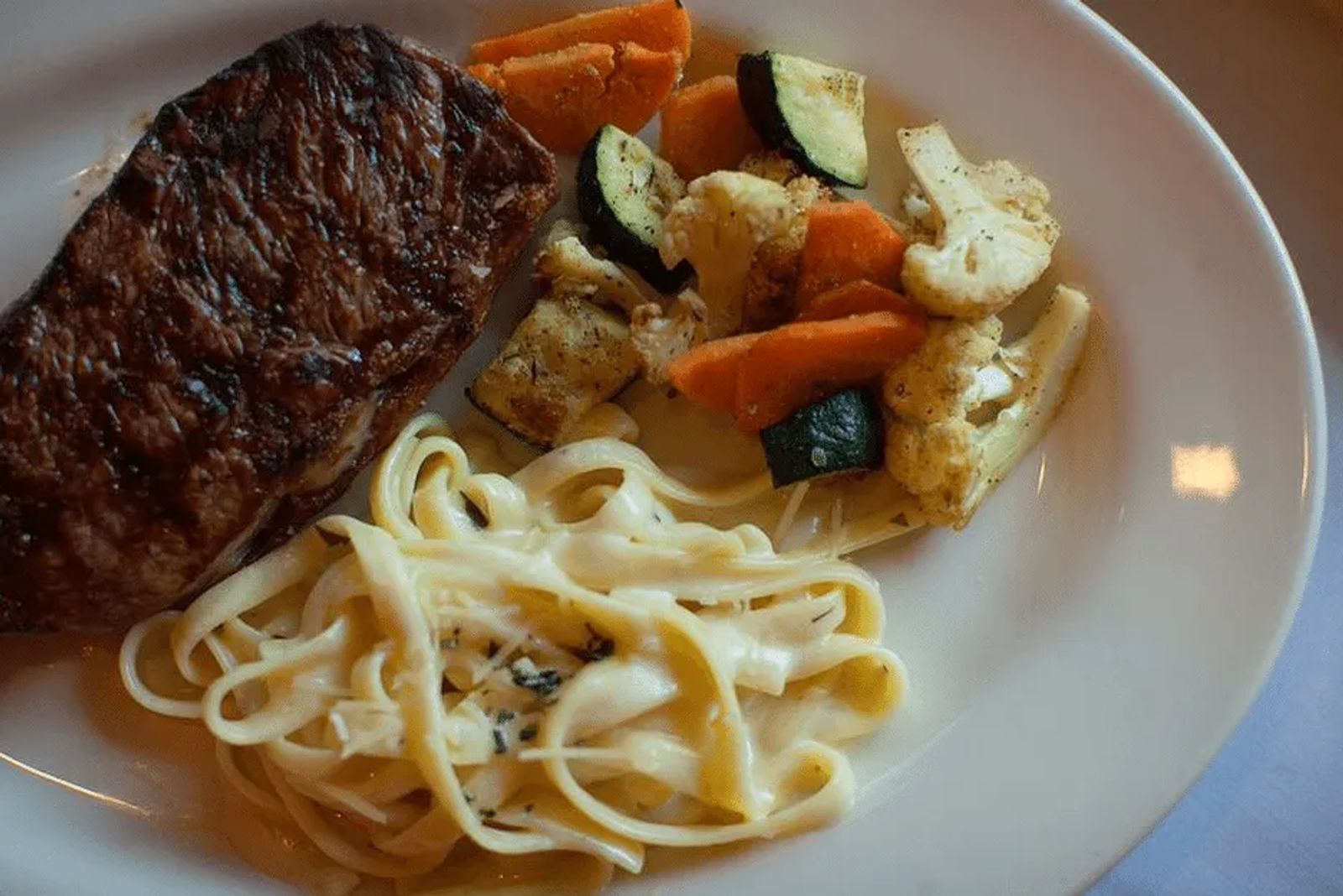 BISTECCA AT THE GRANARY
From the Menu: New York cut Steak served with Fettuccine Alfredo and Vegetables with the Granary's S'mores for desert
ON THE STEAK
 "This is the juiciest of all the steaks we tasted tonight." ~Lynda Ballard
"I like the seasoning on this steak." ~ Susan Carlson
"This steak is perfectly cooked." ~ Deb Goffena
ON THE FETTUCCINE ALFREDO WITH VEGETABLES
"This is great fettuccine with thick noodles and just the right amount of creaminess." ~Lynda Ballard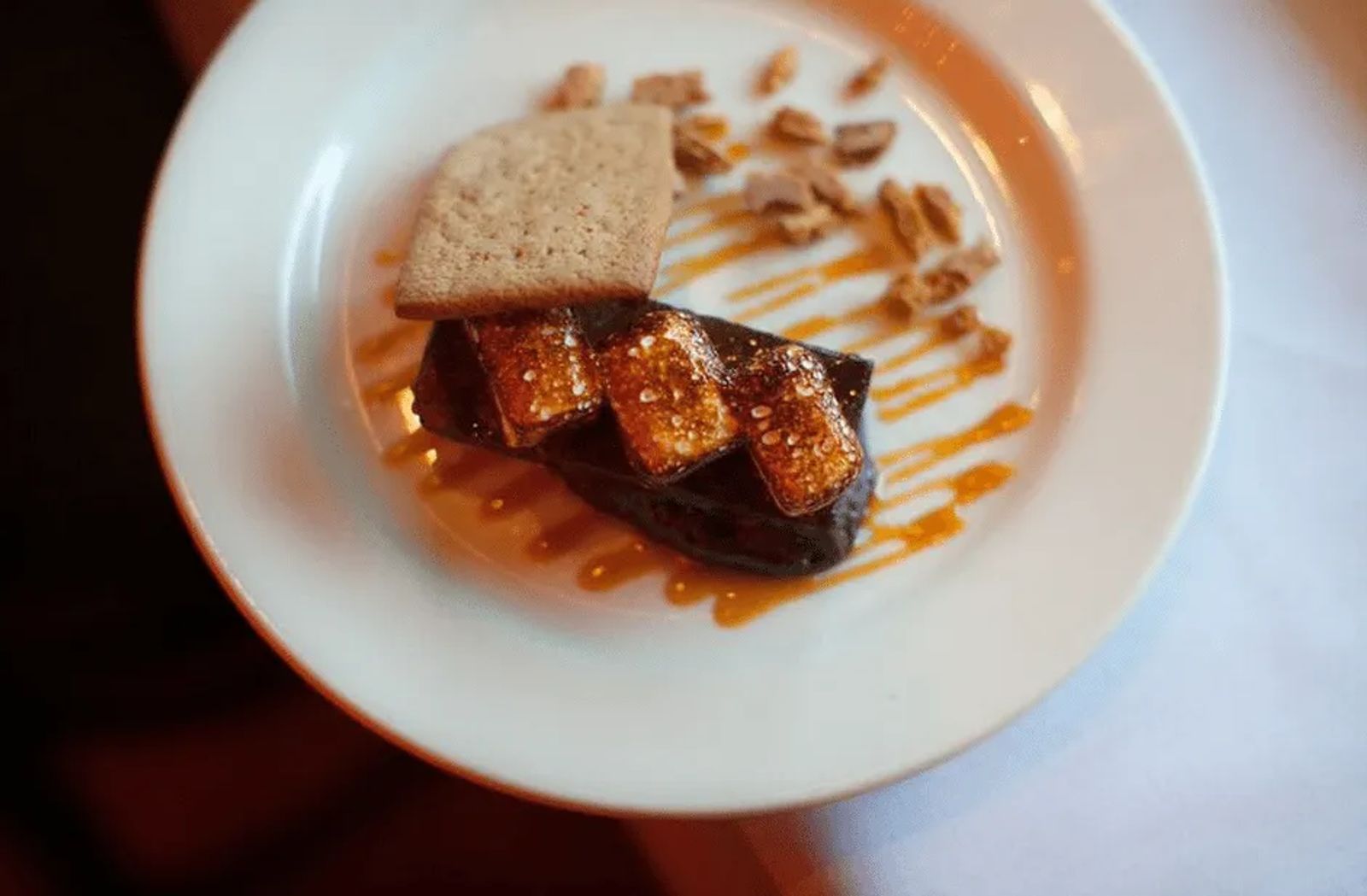 ON THE S'MORES
"True to its name. This is a chocolate lovers' delight." ~Lynda Ballard
"I have had a lot of chocolate desserts and this is one of the best. The homemade graham cracker makes this unique. The snappiness of the cracker is great." ~ Susan Carlson
"The dessert is rich but not overwhelming." ~ Deb Goffena
THE TASTING TEAM OVERALL FAVORITE
Ballard and Goffena: The Rex's New York Cut
Carlson: The Granary's New York Cut
WHERE TO FIND THE TASTINGS TARGETS
Bistecca at the Granary at 1500 Poly Drive in Billings
ON THE WEB: bisteccagranary.com
Jake's Bar & Grill at 2701 1st Ave N or 2425 Gabel Road in Billings
ON THE WEB: jakesbillings.com
The Rex Restaurant Bar and Grill at 2401 Montana Avenue in Billings
ON THE WEB: therexbillings.com