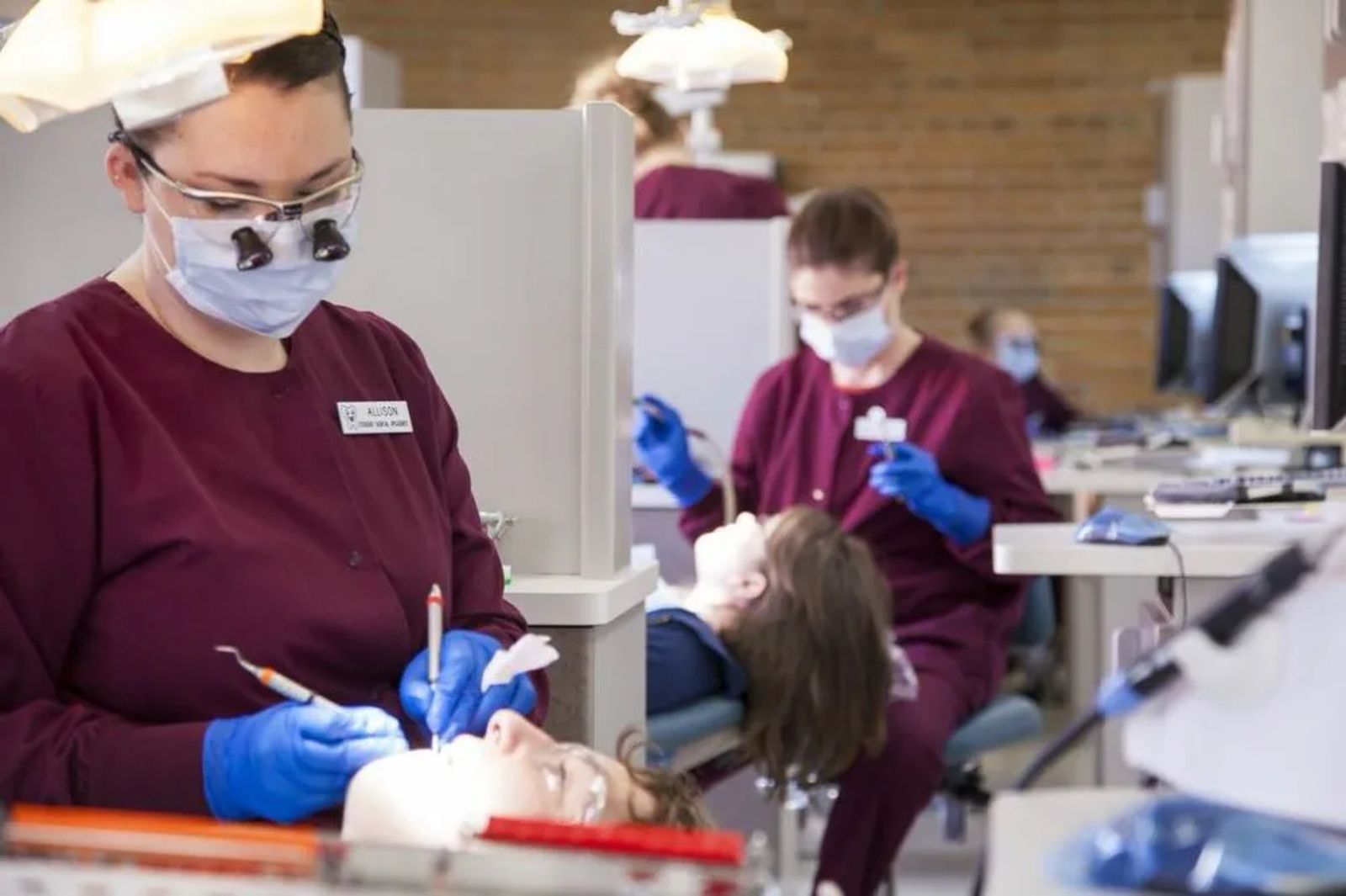 The Educational Fast Track
Why 2- or 3-year degrees might be a wave of the educational future
There's an educational trend that has been brewing across the nation and it is one that is very alive here in the Yellowstone Valley. It"s one that gives students a deep focus in their field of study. On the average, the cost is one third of a traditional four-year degree and the number of students choosing this path has jumped by 50% over the last decade. We"re talking about the associate"s degree. Many feel it delivers more bang for the educational buck. Lucky for those wanting to earn a two- or three-year degree, there are four schools in our area ready and waiting to deliver graduates for some of the most sought after professions out there today.
Within Billings and a two hundred mile radius, you"ll find four community colleges that offer a variety of educational opportunities. City College at Montana State University Billings, located near the intersection of Shiloh Road and Central Avenue, is smack dab in the middle of Billings' west end retail hub. To the east, Miles Community College in Miles City, Montana soon celebrates 75 years in higher education on eastern Montana's prairie. To the south, Wyoming's Sheridan College boasts a modern, architecturally appealing campus in the scenic shadows of the Big Horn Mountains. Along one route leading into Yellowstone National Park, Northwest College in Powell offers nearly 90 two-year degree options.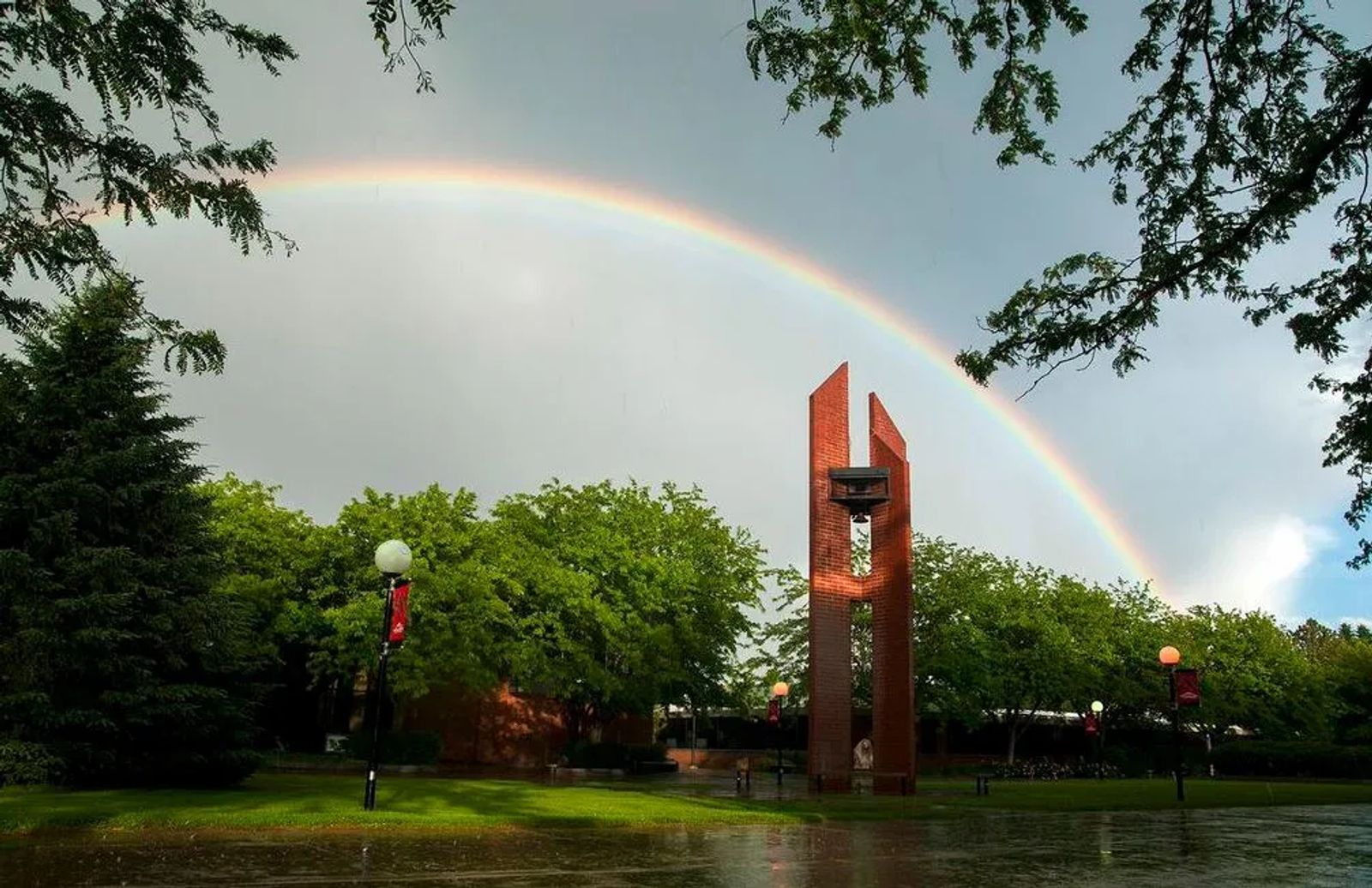 Charlene Kline, admissions counselor at Powell's Northwest College, emphasizes the financial benefits that community colleges deliver.  "Many of our students find it more economical to attend school here for the first two years, even with in-state rates at larger institutions, and they're better prepared if and when they transfer elsewhere."
CHECK IT OUT
"I tell our nursing students they get a million dollar education at bargain rates," says Karla Lund-Elder, M.S.N.  She is the Director of Nursing at Miles Community College (MCC).  MCC has educated registered nurses for nearly 50 years. Karla has nearly three decades of nursing experience and she's been at MCC for 14 of them.
"Good nurses are always in demand," says Karla.  "The beauty of MCC's (six semester) program is that it can be completed in less time than is required for a bachelor's degree in nursing and it's not location specific."
"Place-bound students across eastern Montana complete our coursework via interactive classroom link-ups and become registered nurses without leaving their home communities," Karla says.  "If a student wants to obtain a B.S. in nursing, or even a master's degree, we're a good starting point. Our students can enroll in advanced degree completion programs if they choose at a later time."
MCC"s tuition is lower than the Montana University system"s. Students living or working in underserved rural communities often receive tuition reimbursement and/or loan forgiveness from employers. Day care grants are available as well.   In addition to educating place bound Montanans, MCC draws students from Australia, California, Oregon and elsewhere.
MCC has earned its bragging rights.  It has an 85% student satisfaction rate.  In 2013, 97% of its nursing students passed the NCLEX-RN exam on their first try, compared to an 83% pass rate nationally.  NCLEX is a national licensure examination required for registered nurses. Ninety-eight percent of the 2013 MCC's graduating class in nursing had jobs waiting for them.
Another popular MCC option is its two-semester heavy equipment operator training.  Jerry Forman, who teaches and trains heavy equipment operators, encourages women to apply.
"I have employers who ask for women graduates," he says.  "They find women to be more attentive to detail, they take better care of the equipment than some male counterparts, and they don't leave a mess at the jobsite."
"Women can earn a livable wage in the construction and mining industries after our one-year program," Jerry points out.  "They should check us out."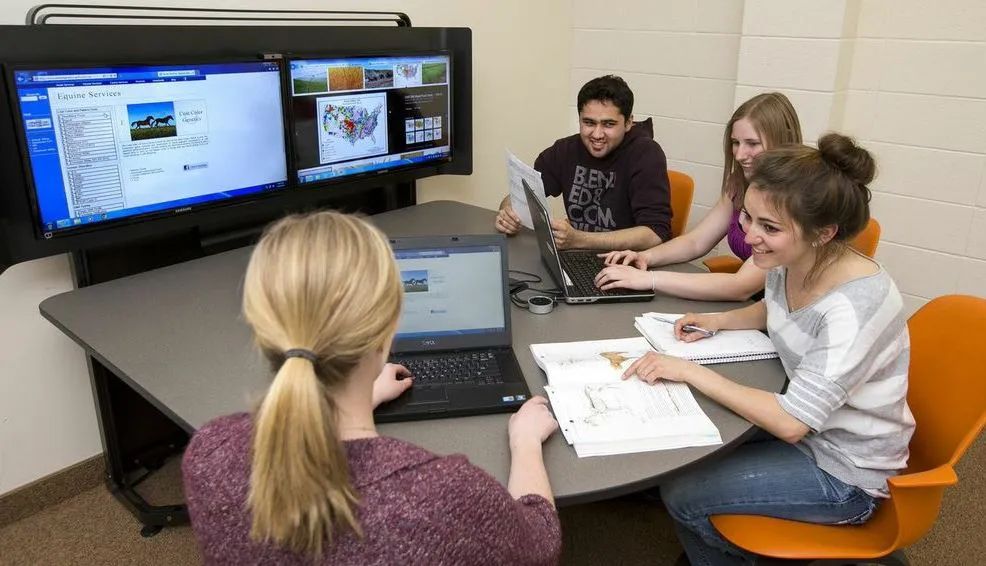 A STAKE IN STUDENT SUCCESS
Lexie Day attended Sheridan College (SC), intending to obtain an associate's degree in dental hygiene.  During her college years, she had the luxury of living in a spacious, light-filled apartment on campus with the same three roommates.
"I loved Sheridan," Lexie says.  "It wasn't too far away."    Lexie grew up in Laurel, Montana.
Janine Sasse-Englert, R.D.H., M.S. D.H. Ed., one of Lexie's professors and the Director of SC's Dental Hygiene Program, reports that half of SC's incoming 2014 dental hygiene class is from Billings.  Just as it's possible to complete MCC's nursing program in two or three years, SC students can complete the dental hygiene program in the same time frame.
"It's tough to do it in two years," cautions Janine.  "But it can be done."
Janine encourages students who can afford the time and cost to pursue a bachelor's degree as they'll have more career options (much like nursing).   Lexie took Janine's advice and did the additional coursework.  Some of it was on-line.  Lexie obtained her B.S. in dental hygiene through the University of Wyoming and had a good paying job within weeks of moving to Billings.
Janine believes that SC and other community colleges have a stake in student success.  "We want them to do well and stay in school," she says.  "Students develop professional relationships with our faculty.  In larger schools, they may only meet teaching assistants."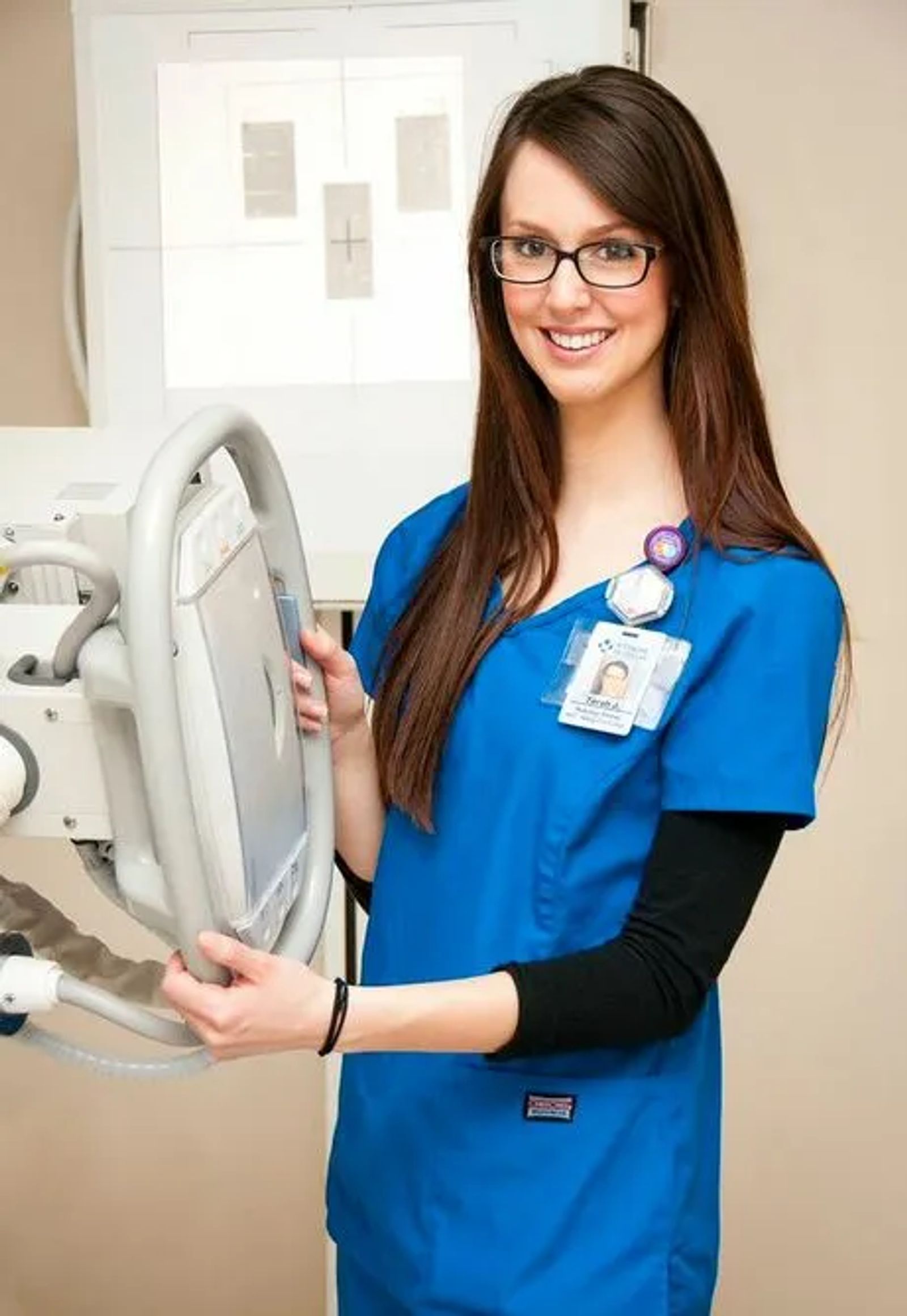 A COMPETITIVE EDGE
Tarah Jurenka knew she wanted to attend a small Montana college and pursue a career in health care upon her graduation from a rural high school on Montana's hi-line.
"The schools in Bozeman and Missoula were too big for me," she says. She visited City College at Montana State University Billings (MSUB) with her mom in 2011. "The City College campus is awesome," she says. "I looked at its course offerings and thoughtI'd like Radiologic Technology (RT)."
After one year of pre-requisite courses, Tarah was one of 12 students accepted in the competitive two-year RT program. Immediately, she was impressed by the sense of community among the RT students and the personal attention she received from the faculty. She and five other RT students were hired by St. Vincent Healthcare (SVH) after graduation. Tarah is convinced that the clinical work component she and others completed at SVH gave them a competitive edge in securing jobs. She plans to continue her education at MSU Billings to obtain a master's degree in health care administration.
From Miles City, Montana to Powell, Wyoming and beyond, there's a renewed effort to train students in health care, construction, computer and other technical fields that aren't necessarily best served by a traditional bachelor's or master's degree from a four-year college or university.
While tuition, fees and costs and living arrangements vary from school to school and supply and demand dictates salaries in various locations, women are finding that gender barriers tumble when they have community college certificates or associate degrees. They find jobs with livable wages and benefits, far above minimum wage, often with flexibility to accommodate the needs of young families or unexpected life changes.
For many, like Tarah and Lexie, post-secondary educations that begin at community colleges can, and in many cases do, lead to career paths never imagined.
"I keep pinching myself!" Tarah says. "All of these wonderful opportunities have opened up for me through City College."
Lexie echoes that sentiment. "For me, community college was the way to go."
A High Return on Investment
Highest paying Jobs that only require a 2-year degree
If a bachelor"s degree is out of the question financially, the U.S. Bureau of Labor put together some new data that shows a four-year degree isn"t the be all and end all to having a successful career. Here"s the list of top-paying jobs that require only an associate"s degree along with what you can expect to earn and how many jobs might be available in this line of work over the next few years.
Dental hygienist
Median annual wage (2012): $70,210
Projected job openings (through 2022): 113,500
Description: Clean teeth, examine patients for oral diseases such as gingivitis, and provide other preventative dental care.
Where to get your degree: Sheridan College
First-line supervisors of non-retail sales workers
Median annual wage (2012): $70,060
Projected job openings (through 2022): 50,300
Description: Coordinate activities of sales workers other than retail sales workers.
Where to get your degree: Sheridan College, City College
Registered nurse
Median annual wage (2012): $65,470
Projected job openings (through 2022): 1,052,600
Description: Provide and coordinate patient care, educate patients and the public about various health conditions.
Where to get your degree: Northwest College, Sheridan College, City College, Miles Community College
Web developer
Median annual wage (2012): $62,500
Projected job openings (through 2022): 50,700
Description: Design, create, and modify websites
Where to get your degree: Miles Community College, City College, Sheridan College
Engineering technicians
Median annual wage (2012): $59,440
Projected job openings (through 2022): 14,600
Description: Solve technical problems. Help engineers and scientists perform research and development.
Where to get your degree: Sheridan College
Computer network support specialists
Median annual wage (2012): $59,090
Projected job openings (through 2022): 39,600
Description: Analyze, test, troubleshoot, and evaluate existing network systems, such as local area networks (LAN), wide area networks (WAN), and Internet systems or a segment of a network system.
Where to get your degree: Miles Community College, City College, Sheridan College
Radiologic technologists
Median annual wage (2012): $54,620
Projected job openings (through 2022): 69,600
Description: Radiologic technologists perform diagnostic imaging examinations, such as x rays, on patients.
Where to get your degree: Miles Community College, City College