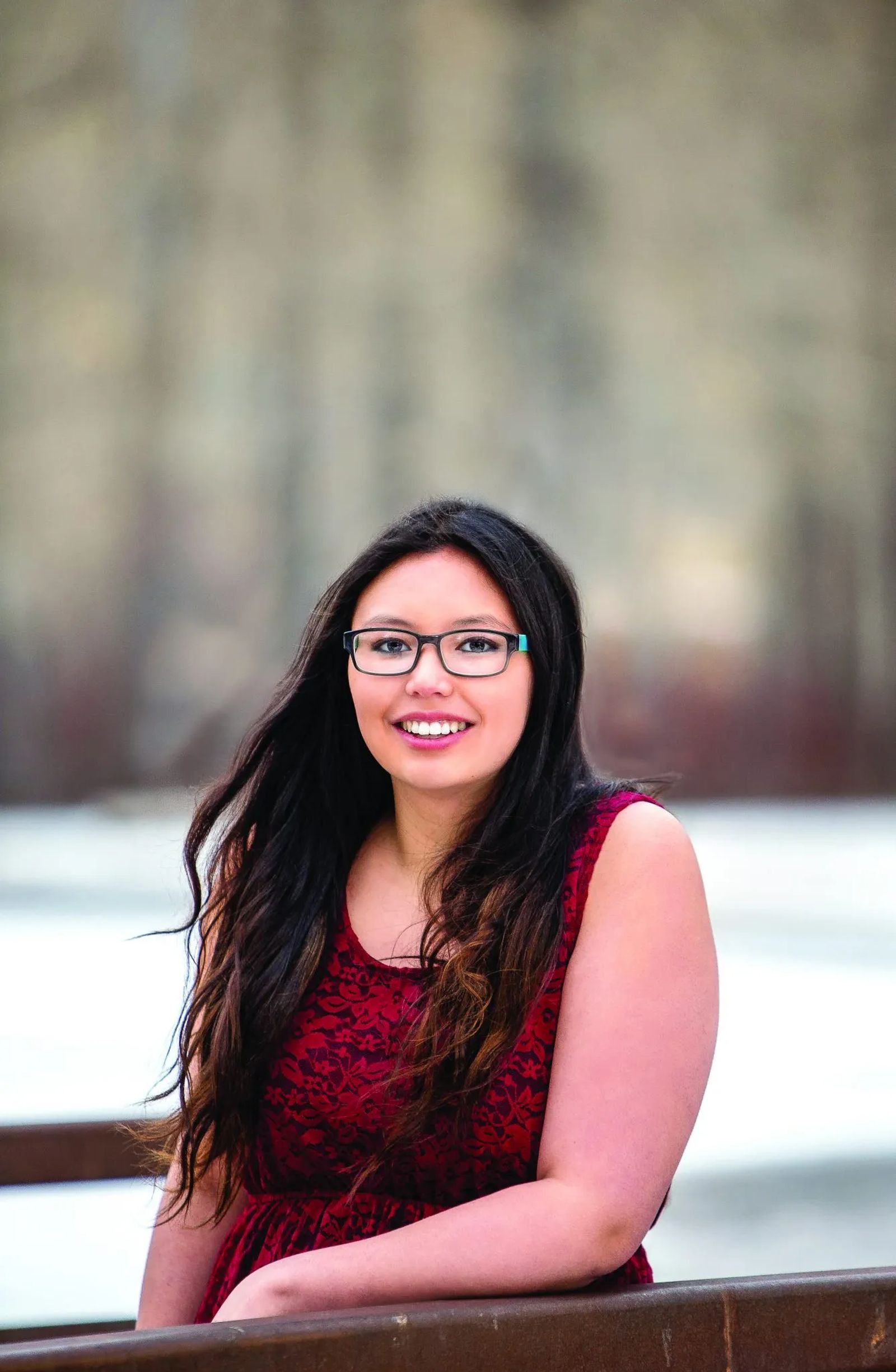 The Heart Gallery's Helen
A teen with a smile that can light up a room
 Editor's Note: The Heart Gallery is an ongoing feature and partnership with Rimrock Mall to give a voice to those children waiting for a loving adoptive family of their own. Visit Rimrock Mall to see the Heart Gallery, with continually changing photos of adoptable kids from our area. Right now, more than 600 children are in the foster care system in Yellowstone County alone. 
Behind the shiny black hair and big brown eyes is a shy girl who takes a little while to warm up to people. But those close to 16-year-old Helen say that when you get to know this freshman in high school, you'll find a loving, caring and funny young woman.
"Her face lights up when she smiles," says Wendy's Wonderful Kids Recruiter Diana Tolstedt.
If you peel back Helen's many layers, there is a teen who has many loves. She loves to read and will often pick up fantasy-themed books. She loves basketball and being active. And, she loves having that quiet time to color. She often picks up coloring books with complex designs that take hours to finish.
The road through Helen's past is paved with a heart-breaking series of events that landed her in the foster care system before she even hit kindergarten. Her mother ended up being criminally charged for the abuse Helen suffered.
"Helen carries with her the blame for what has happened," Tolstedt says. "That's a burden no child should have to carry with them."
"I've been in foster care since I was 6 years old," Helen says. "I've moved a lot — 12 different places with three foster homes, six group homes and three treatment centers." Since she's been in a group environment, she makes it her mission to take some of the younger girls under her wing. "I am a great big sister to the younger girls in my group home," she says. "I am a kind kid, a loving person. I am happy. I make people laugh. I am a good friend."
Helen is a member of the Sioux tribe. She says she's often thought about getting more in touch with her heritage as well as the younger siblings she's had to leave behind.
"I would like to learn more about my culture," Helen says. "I would like to learn the language, learn how to bead and be able to go to powwows.  I have four younger sisters and one younger brother. I would like to be able to see and talk to them."
When it comes to a forever family, Helen has had some time to dream about what that environment might look like. Aside from having a mom, dad and some siblings, "I would like us to do a lot of things together. I want a family to give me a chance and be nice to me!"
It's an answer that tugs at Tolstedt's heartstrings.
"Helen is very resilient," Tolstedt says. "Even after all of her moves, she still hopes for and wants a family. She still believes that she will find a family that will give her a chance."
TO LEARN MORE ABOUT HELEN or the foster-adoption system in general, call Lori Ketchum at 657-3144. While Helen is in need of an adoptive home, many times the primary goal for children in the system is to have a temporary placement while social workers strive to reunify them with their biological family. Each family wanting to become a licensed foster-adoptive home must undergo 18 hours of mandatory training to learn what it takes to become a successful foster family.