The Podcaster: Nicole O'Shea
Raising awareness with a mic and a mission
It was New Year's Day. Nicole O'Shea was curled up on the couch with her two youngest kids, who were watching a movie. Her husband had just come in from chopping wood and Nicole was scrolling through Facebook, catching up, when a post about a missing girl from Hardin landed on her feed. The post was shared by a friend and it was the family's first public call for help in their search for their loved one, 16-year-old Selena Not Afraid.
The post simply read:
Anyone available to search for Selena Bell please go to the rest area between Hardin and Billings. Pickups and spotlights needed. Family only ones searching.
"It took a few days for Selena's case to catch my attention, I am embarrassed to say that, but I think it was the family asking for help," Nicole says. "That's what stopped me. I just assumed if there was something wrong with our kids, there would be people to help us."
The post hit close to home. Nicole and her husband, Josh, have three kids between the ages of 7 and 16.
She joined the private Facebook page dedicated to Selena's search, which started with a few hundred followers before quickly ballooning to more than 6,200.
"When I joined the Facebook group and I saw posts from Selena's family begging for help, it got real really fast," she says. The next day, Nicole felt pulled to pack up her podcast gear and make the more than 100-mile trek from her home near Red Lodge to the stretch of I-90 and the rest area that became home base for Selena's search.
"I was pulling off the freeway," Nicole says. "It was dark and I couldn't actually see anyone. Tears were running down my face because I was nervous. I didn't know if I was intruding. I forced myself to get out of the car and I walked up to a circle of people and no one flinched." As she sat in a camp chair next to a makeshift fire, Nicole says, "I told them, if you don't mind, I'd like to just sit with you tonight."
Over the course of the night, she met Selena's mom, Jackie Big Hair, and Jackie's life-long best friend, Cheryl Horn.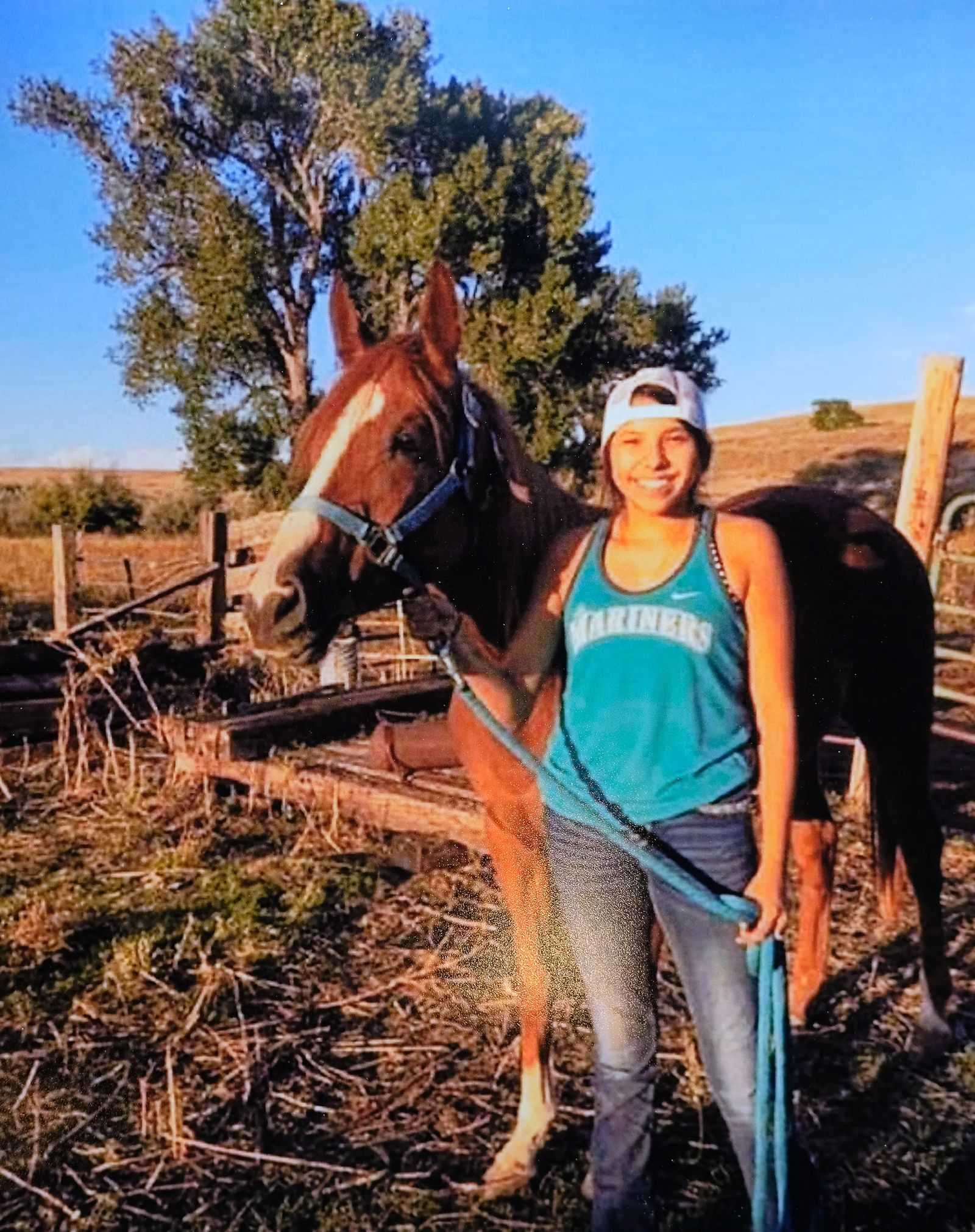 "They talked about Selena and told me how she was really into horses," Nicole says. "They just told me story after story. They talked about the search and aired some frustrations about resources they thought they would have access to but didn't." Nicole stayed until about 11 that night, promising to come back the next day to record some of their stories, which would be the first of many podcasts aimed at shining a light on Montana's Missing and Murdered Indigenous People.
"That was the day my purpose in all of this changed," Nicole says.
By that time, the national media was starting to pay attention. HBO arrived. So did the New York Times. The Billings media were at the search camp, as was the online show "Crime Stories with Nancy Grace." While they were all there to share up-to-the-minute news, Nicole felt a deeper story brewing.
"Let's do something that introduces people to Selena in a way that they can picture her sitting across from them at the table," Nicole told the family. By week's end, she had 14 hours' worth of interviews. "I wanted people to connect to her emotionally."
For more than a week, Nicole would make the trip back and forth between Red Lodge and Hardin, logging hundreds of miles on her family mini-van. She still can't smell a wood-burning fire without thinking of those cold and windy, cut-at-your-bone nights sitting with a worried and desperate family.
"We heat our home with a wood stove, so every night, that is what goes through my head — Selena's face, her mother's voice, the way her grandmother's hand felt as she held mine," Nicole says.
On Jan. 20, Selena's body was found a little more than a mile southwest of the rest stop where she was last seen. A preliminary autopsy report ruled that Selena died of hypothermia. The case, however, isn't closed. The Big Horn County Sheriff's Office called in the Department of Justice's Division of Criminal Investigation to help with the investigation.
"The narrative doesn't change," Nicole says. "A healthy and vibrant 16-year-old girl is still dead. A child was left at a rest stop by a group of adults. Things weren't handled right. Maybe they were all honest mistakes and it was the perfect trifecta of bad circumstances, but it doesn't matter. That girl was still failed by systems that I truly think need to be re-evaluated."
Selena's episode on "The Missing and Murdered Podcast" aired Monday, Jan. 20, the same day her body was discovered. At last check, the episode has logged more than 14,000 downloads.
Less than 48 hours after Selena was found, Nicole sat at the kitchen table in the home of Van and Teresa Hagestad. It was just after dinner. Her laptop was open and a boom podcast mic was rolling as a handful of the Hagestads' 11 children played in the next room. Van and Teresa began to share their emotional journey surrounding their missing daughter. On Dec. 20, 16-year-old Josia Hagestad vanished after making a trip to a Billings coffee shop to meet a friend.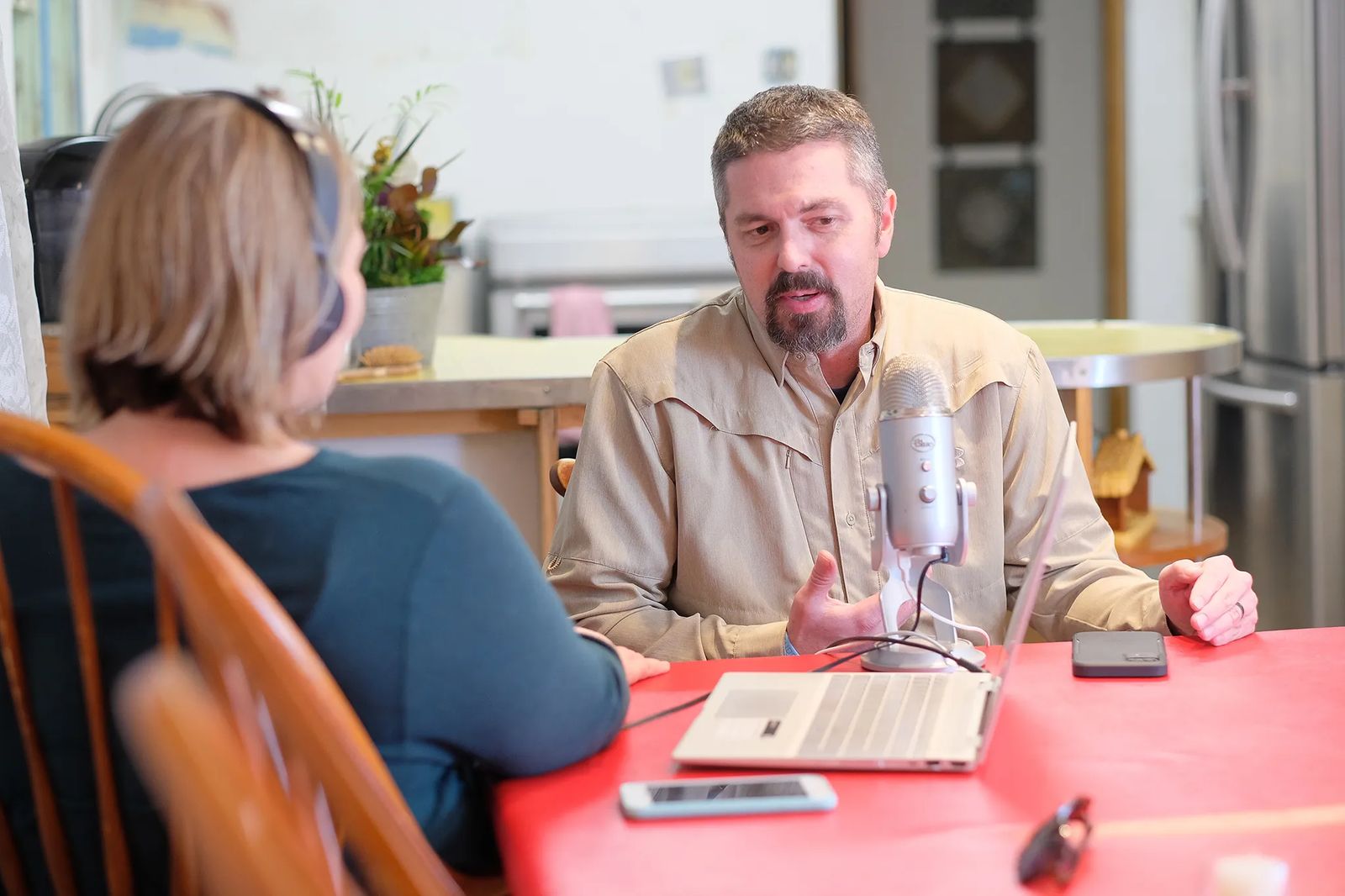 While Van and Teresa felt Josia's case began as a runaway, as the days progressed to weeks, they knew the daughter they had adopted 10 years earlier was in extreme danger.
In an interview on Jan. 22, Van told Nicole, "We got a text from her (biological) mom. Josia sent her a text through Facebook Messenger that said she was being trafficked for drugs — sex for drugs," Van says.  The text read, "but get me outa this town plz. They tryna sell me plz. Mom rn."
As Nicole listened, she already knew the statistics that one in three runaways are trafficked within 48 hours of leaving home.
"The Billings Police Department told me they wouldn't issue an amber alert for her because she was over 14 years old and it doesn't appear to be life-threatening," Van says. "The biggest thing I am feeling is fear," Van shared, "fear that she is being taken advantage of and being preyed upon by men. She has a ton of trauma in her past and she doesn't believe she is worthy of love, despite what we have told her for the past 10 years."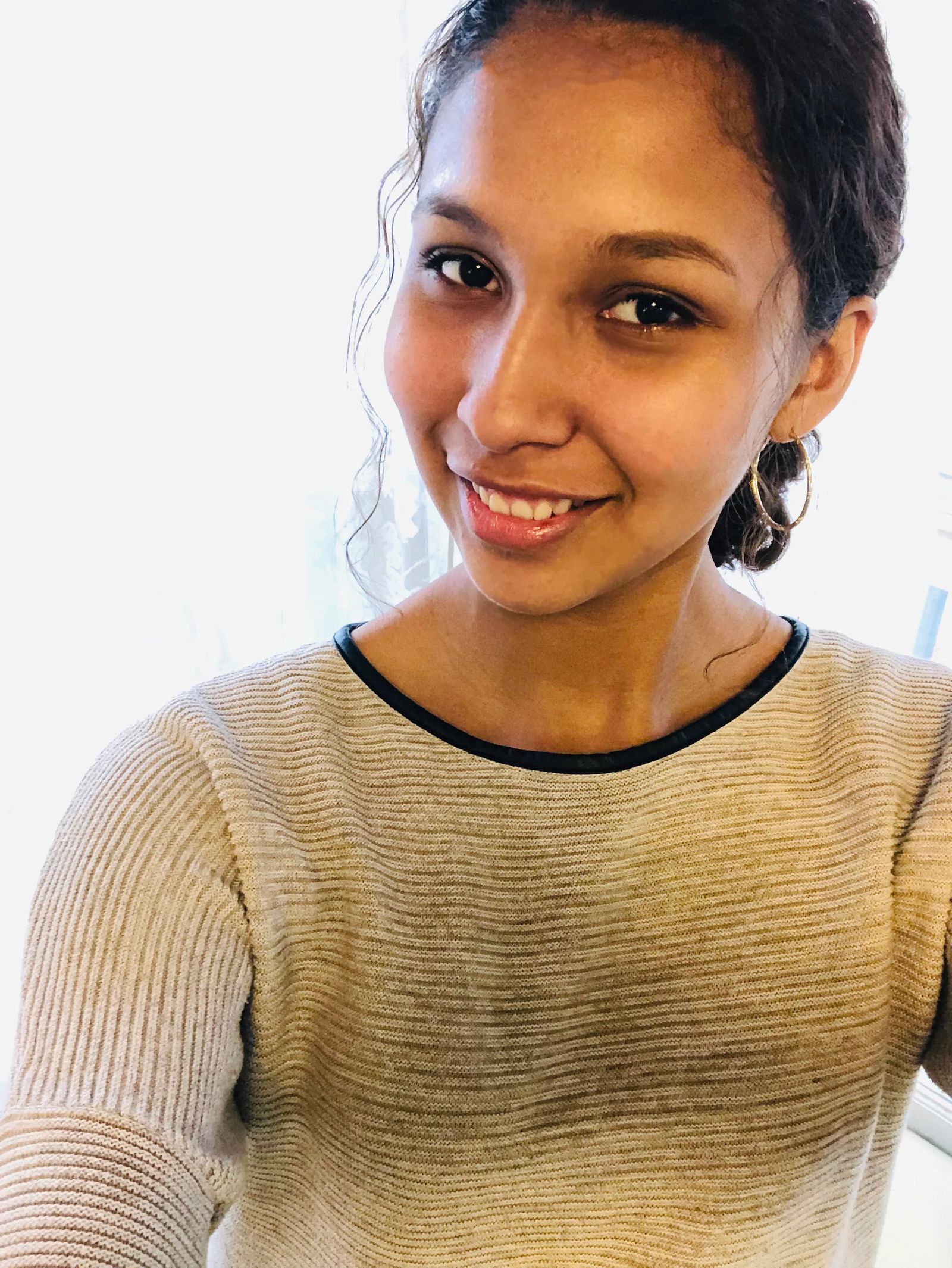 While Nicole plans to air Josia's story in a future podcast to break down what she calls "the terrifying realities runaways face," the case has taken a dramatic turn. Forty-nine days after Josia went missing, Child Protective Services in Washington found her after being tipped off by the Hagestads. Less than a week later, she and two other teen girls ran from a state-run group home in Seattle. On February 13, a 41-year-old California man was arrested in Oregon on suspicion of trafficking not only Josia but the two other missing girls. The man had seized the girls' cells phones and was caught taking suggestive photos of them, claiming they would make him a fortune. The Hagestad's patience is all but gone.
"No one takes us seriously. They won't press second degree kidnapping charges against those who took Josia from Montana but they are charging the guy who took her from Tacoma to Oregon?," Hagestad says. "How is that different?" He and his wife continue in their fight to get their daughter back home.
"It is easy to get wrapped up in a case and connected to one that has garnered as much attention as Selena's. But, there are 135 missing and murdered indigenous women in the state of Montana and most of those since 2010? That's a lot of families with no answers," Nicole says. "You hear these news stories and the vast majority of us can say our lives have not been touched by something as tragic as this." But when she went to Selena's search camp, she says, "Most of them knew someone who was either missing or murdered. That was vision-shifting for me."
Right now, Nicole is digging into the case of Hub Williamson, a 34-year-old Hardin man who left home April 9, 2019 never to be seen again. And, she's been talking with the grandmother of Kaysera Stops Pretty Places, the 18-year-old who disappeared Aug. 24, 2019. Kaysera's body was found five days later near a woodpile in the backyard of a Hardin home. While the cause of her death remains a mystery, her family believes she was murdered and has since taken up interviewing their own witnesses, looking for their own evidence.
"If you pull up the Montana Missing Persons Registry, go through it," Nicole says. "If the families don't take the initiative to create their own search parties, or if the families don't start screaming and standing up and demand that people pay attention to them, no one is going to do it because there are just too many.
"The only way I can help is by telling their stories. The more we talk about it, the more people are going to be moved to help make a change. No, this is not the end."
SAY THEIR NAMES
The Missing and Murdered Podcast
If you are someone with a Missing and Murdered Indigenous Person story,  you can contact Nicole O'Shea through her Facebook page or via email at themissingandmurdered406@gmail.com.
TO LISTEN TO THE PODCAST, visit themissingandmurdered.org.