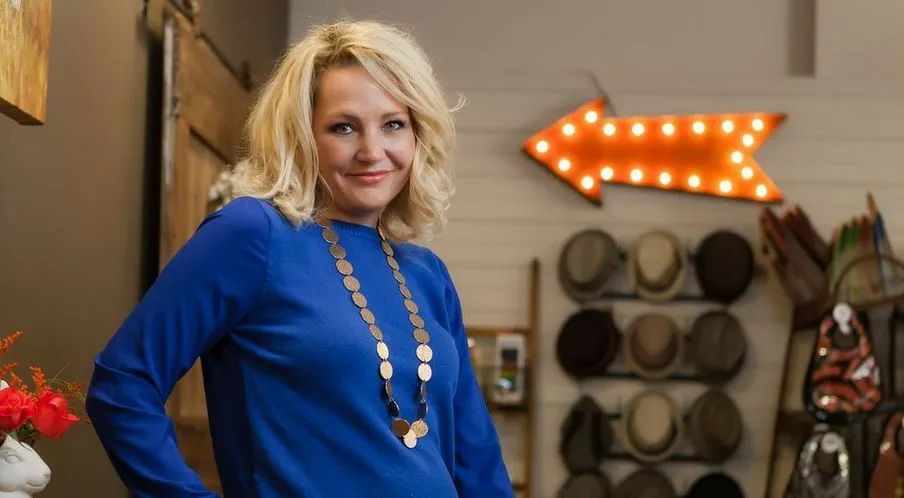 Tina Stinson: Creating Memories that Last
Working to creatively capture a snapshot in time 
Tina Stinson starts each workday with a pen-and-paper "to-do" list. It might seem old-fashioned in today's high-tech word with hundreds of productivity apps available at the touch of a screen, but it's the best way Tina has found to get the most out of her day. And she has plenty to do. Tina is the owner of Itty Bitty Portraits, and Ca-Layla, a new retail venture located in her downtown studio.
"Every day I want to cross three things off my list," she says. "I start with the easiest thing on my list to do and knock it out quick. Then, I find the hardest thing on my list – my monster – and tell myself that regardless of what else I have going on, I'm going to tackle this."
Like everyone, she can get derailed, but the list usually gets her right back on track. On weekends, when she's home with her husband Brian and two daughters Calli, 8, and Layla, 7, the list goes out the window.
Tina specializes in baby, maternity, and family photography. As part of her business she also operates Blush by Tina Stinson, senior portrait photography for girls, and teaches photography classes four times a year. Then there's Ca-Layla, a boutique filled with fun, functional, and keepsake toys, clothes and books for mom and baby. The store is named after her two daughters, who are Tina's inspiration for the store. Needless to say, she's busy, but she wouldn't have it any other way.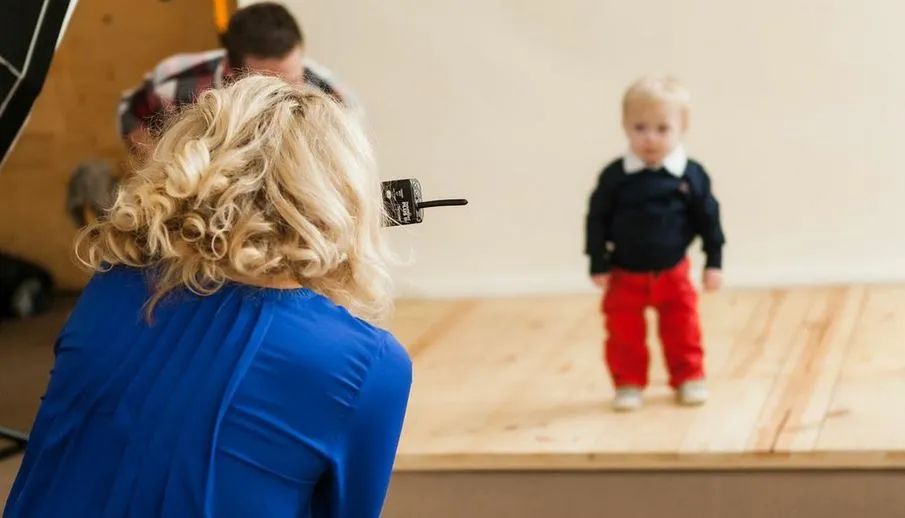 "I've always been a big workhorse," she says. "I like working and staying busy."
Her interest in photography started about eight years ago, and almost immediately she wanted to make it her career. Although she is primarily self-taught, Tina has taken numerous classes and workshops to hone her skills and attends at least one photography convention a year. Over time, she developed a network of colleagues who help critique her work and give her fresh, new ideas.
"The photography industry is a very competitive but compassionate industry, and once you find your groove, it's very supportive," Tina says.
Many people, especially women and mothers, are attracted to photography as a part-time profession, hoping that it can bring them a little extra income, flexibility, and a creative outlet. It's a great place to start, says Tina, but she always encourages newcomers to the profession to invest in themselves by attending workshops, mastering their equipment, building a portfolio, and developing some business goals before they start charging for their work.
"You want to do it right from the beginning because you don't have any chance for re-dos," she adds. "It's a career, and it has to be your passion."
Photography is Tina's second career. For many years she was a nurse, and worked in the neonatal intensive care unit (NICU) at St. Vincent Healthcare. When she opened her studio she went to part-time, working a few nursing shifts a month until finally, last winter, she left the NICU to dedicate her time completely to photography and Ca-Layla.
"I miss being a nurse, it's a lot of who I am as a person," Tina says. "I still feel that compassion and love being able to help others."
She volunteers at St. Vincent Healthcare's NICU, photographing the babies and their families once a month. Her experience in NICU helps her know what special needs the preemies have, and she understands how special a good quality photo can be to parents who have babies in the NICU.  Since some babies are there for several months, she helps document their growth and recovery as well.
Through the March of Dimes, she does family photos at the organization's annual Graduate Party, a gathering of families whose children were once in the NICU. At Christmastime, she does pictures with Santa at the NICU.
"It fills me up, to go up there and take pictures of all the babies, and it's fun too," Tina says.
Newborns are Tina's favorite subjects, and she's known for her tender approach in the studio. The images are always original, and fit the personality and style of each family. Many couples have her photograph their pregnancy, their newborn photos, and as the family grows, their family photos.
"These are really important memories," says Sara Hatfield, one of Tina's clients.
Sara's daughter, Schiavon Fujiwara, her first child, was born on July 28. Tina photographed her pregnancy and did Schiavon's first portraits.
"She's got a knack for getting the shot quickly," Sara says. "She makes photo magic."
Sara displays the photos in her home, and when the time comes, she'll pass them on to her daughter. As Schiavon grows, Sara plans to have Tina do family portraits as well.
"I can take a good snapshot once in a while, but when it's something important like family memories, you need to make an investment," Sara adds.
Tina's focus has always been on quality. She strives to be sure her clients treasure their portraits. Each one is professionally printed on archival canvases and paper that will last a lifetime. Client referrals are the primary way she's grown her business. She also takes care to offer families what they need, and offers seasonal mini-sessions that are ideal for busy parents.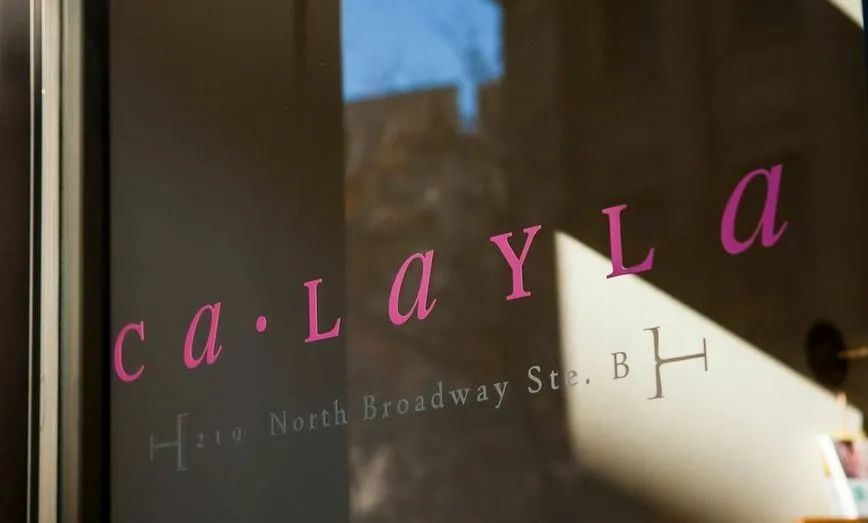 She brings that same focus on quality to Ca-Layla. Many of the items she carries can't be found anywhere else in Montana. She takes pride in offering items that are made of organic, recycled, and sustainable materials. Merchandise ranges from traditional wooden blocks to quirky puppets made of recycled sweaters, and from the softest blankies and jammies to stylish, baby-safe jewelry for mom. Of course, she also sells a wide range of photo frames as well.
"In the shop, I want great things, unique things, and long-lasting things, that will be passed on for generations," Tina says. "I want it to be a place where you can come in and find something fun for a gift for a friend or for your kids."
Busy as she is taking photos of families or helping to stock her unique downtown shop, Tina's first job is being a mom. As her girls have grown they're getting busier too. Tina has encouraged them every step of the way.
"Loving them and empowering them is a privilege," she says. "I tell them, 'You can do anything you want. You can be anything.' It's been fun to see their transformation, but sometimes you don't see it until it's right in front of you."
It is her girls, and all the babies and toddlers and their families who she photographs, that she says inspire her. And as long as Billings families keep having babies, it's clear that Tina will be happy – and busy.