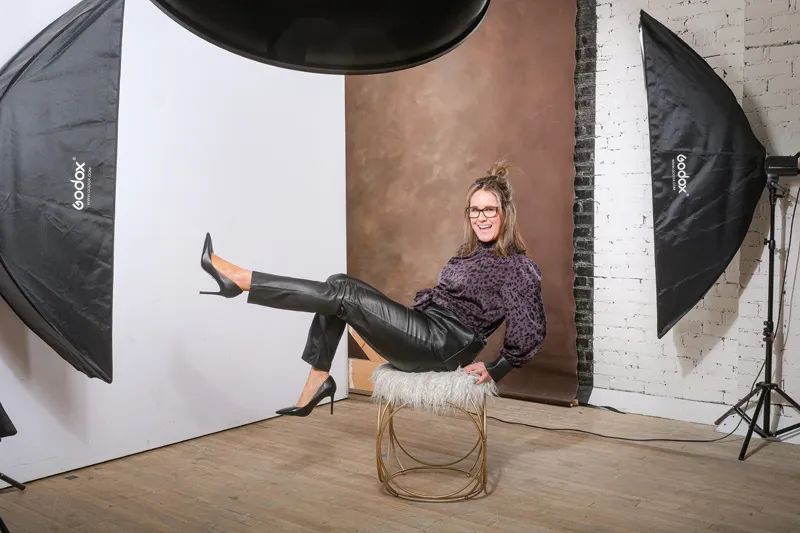 Very Peri
Meet the Color of 2022
When Pantone unveiled its color of the year for 2022, it claimed the hue displayed a carefree confidence, one that animates our creativity. Well, if that isn't enough of an introduction to "Veri Peri," get ready for a fashionable dose and see how you can use this color to unleash a new look for this year.
Soft Spring Jackets
The hybrid between a classic shirt and a jacket trend a.k.a. "the shacket," is not slowing down in 2022. This versatile layering piece should be a staple in everyone's wardrobe. Dress it up over jeans or elevate the piece by throwing it over a dress. During the winter months, we were wearing shackets layered over leggings and we paired them with combat boots. This spring, switch that out for sneakers and light denim for a more relaxed style.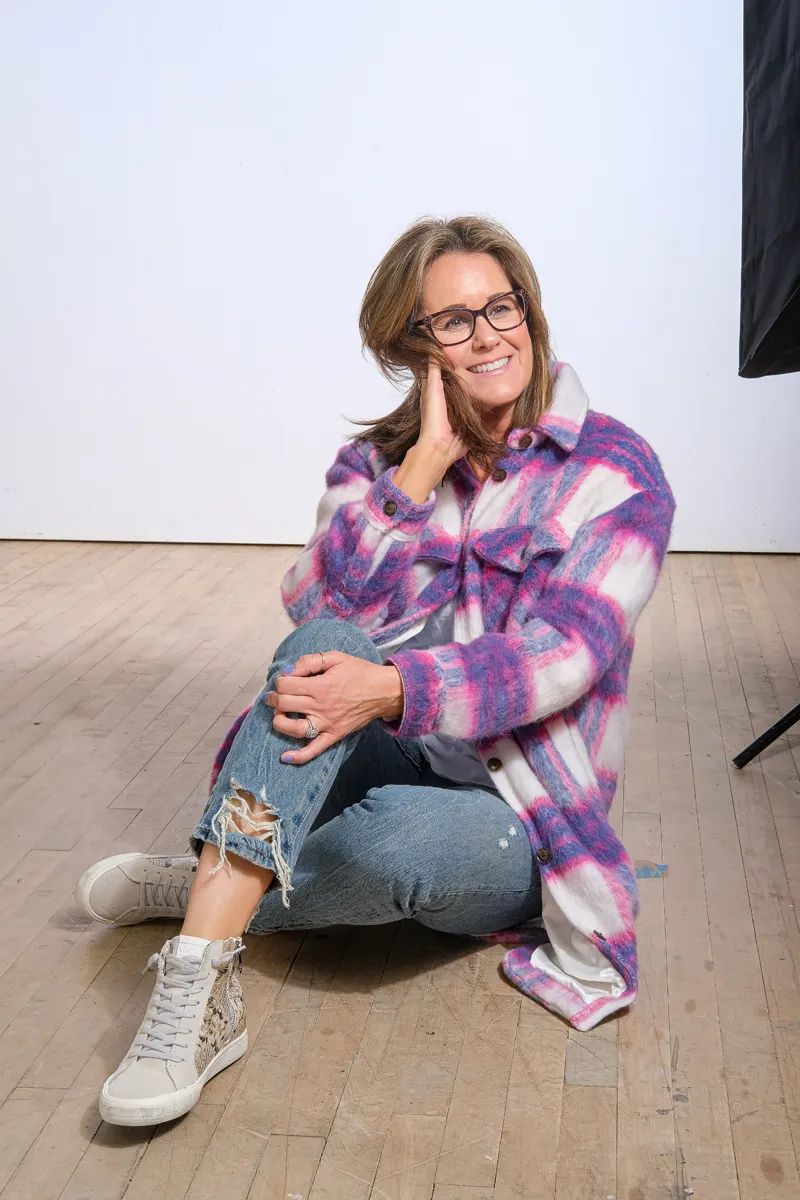 GET THE LOOK
BlankNYC Brushed Plaid Jacket, $158; BlankNYC Madison Crop jeans, $98; Z Supply The Slub Pocket Tee, $39. All can be found at Something Chic.
Mood-Boosting Comfort
Dressing for comfort is a trend that's not fading in 2022, but we can add new colors to boost our moods. Try adding current denim styles like these crop flares and make this casual Sunday outfit even more modern. This splash of Veri Peri is sure to help us use our closets to emphasize our creativity and deliver a vibrant energy.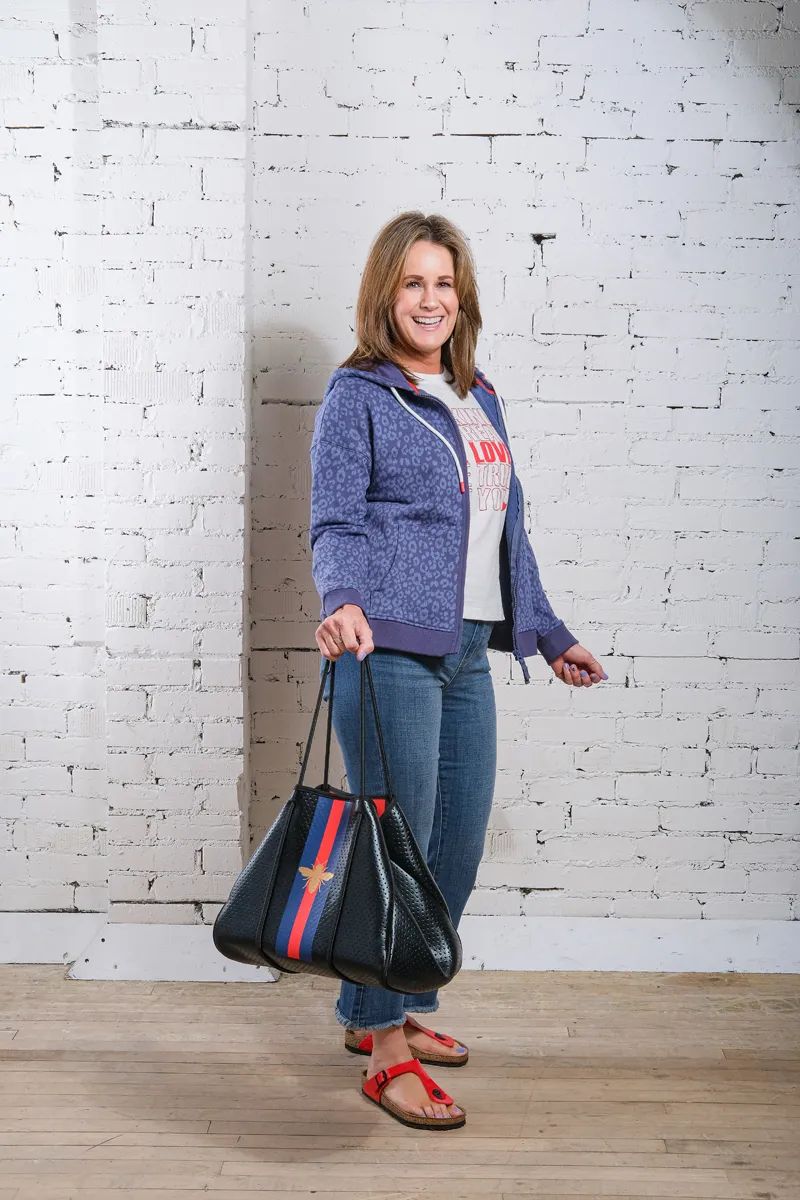 GET THE LOOK
Joules Oakham hoodie, $65; PJ Salvage tee, $46; Liverpool The Gia Glider crop flare denim, $109. All can be found at Neecee's.
Get Celestial
Personalizing jewelry is hot right now. The Lotus line at Joy of Living provides you with an option to pick your own charms and meaningful stones. This necklace with a celestial charm like this crescent moon shows you how you can add a tiny touch of this cool color of the year. Since this piece is customizable, add and change the stones to deliver different colors throughout the year.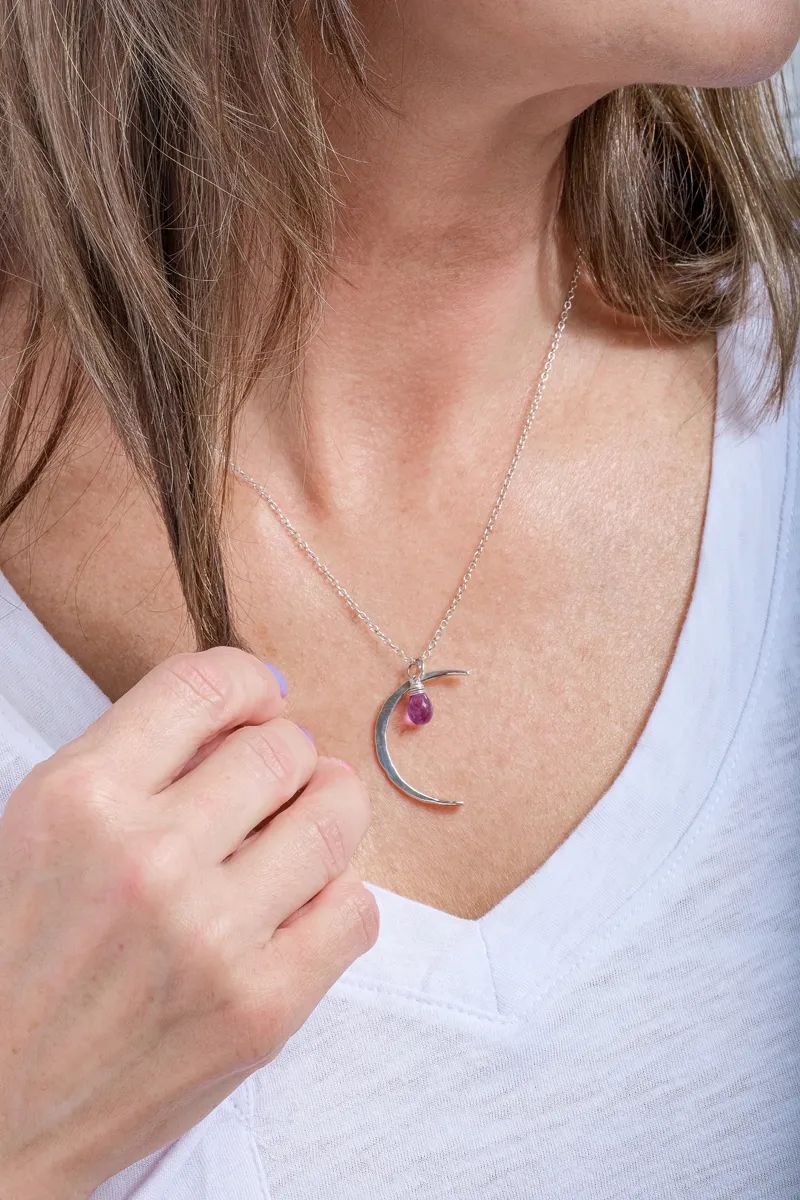 GET THE LOOK
Lotus Stone, $14; Lotus Silver Celeste Necklace $49. Both can be found at The Joy of Living.
The Trouser Trend
Leather or faux leather pants seem to gain popularity by the minute. Shiny black ones are the best first addition to any fashionable gal's closet. As cool — if not cooler than your beloved denim — faux leather pants are fresh. Bring them into spring with the color of the year in a flowy blouse with edgy details like a smock-necked top with a waist tie and faux leather trim. This look is perfect for work or dinner on the town.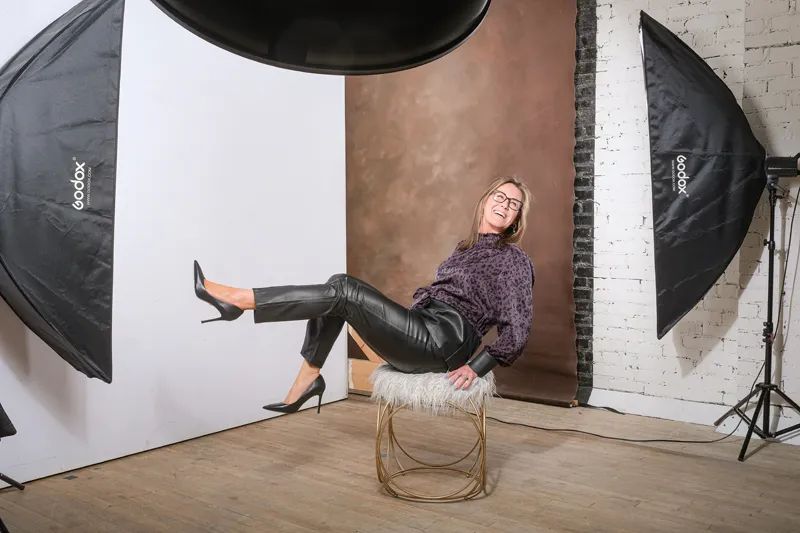 GET THE LOOK
Drew Midnight Jolie top, $229; Hudson split hem pant, $218; Sam Edelman Hazel shell, $139;
Sahira Avery hoop earrings, $48. All can be found at RocHouse.
Pantone Approved Polish
Pantone's pick for colors heavily influences many aspects of beauty and fashion. At the top of that list is manicure colors. There may be literal versions of Veri Peri and many, many interpretations through 2022. This periwinkle hue perfectly greets spring and is likely to be the 'it' nail color. Find your unique twist by adding fun designs, sparkle or matte finishes.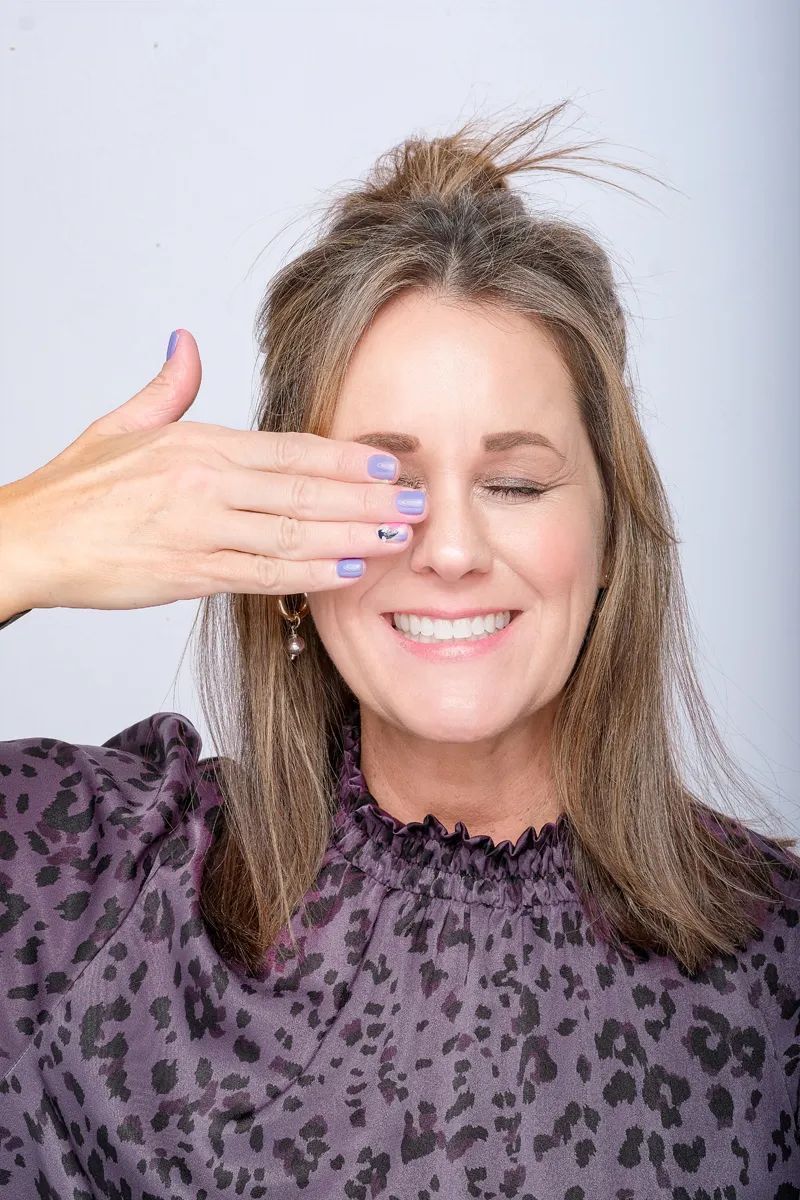 GET THE LOOK
Nail artist Miranda Nealy at Nailissimo, manicures start at $40.
Special thanks to our model, Tessie Rabold, a hair designer at Glow Salon.