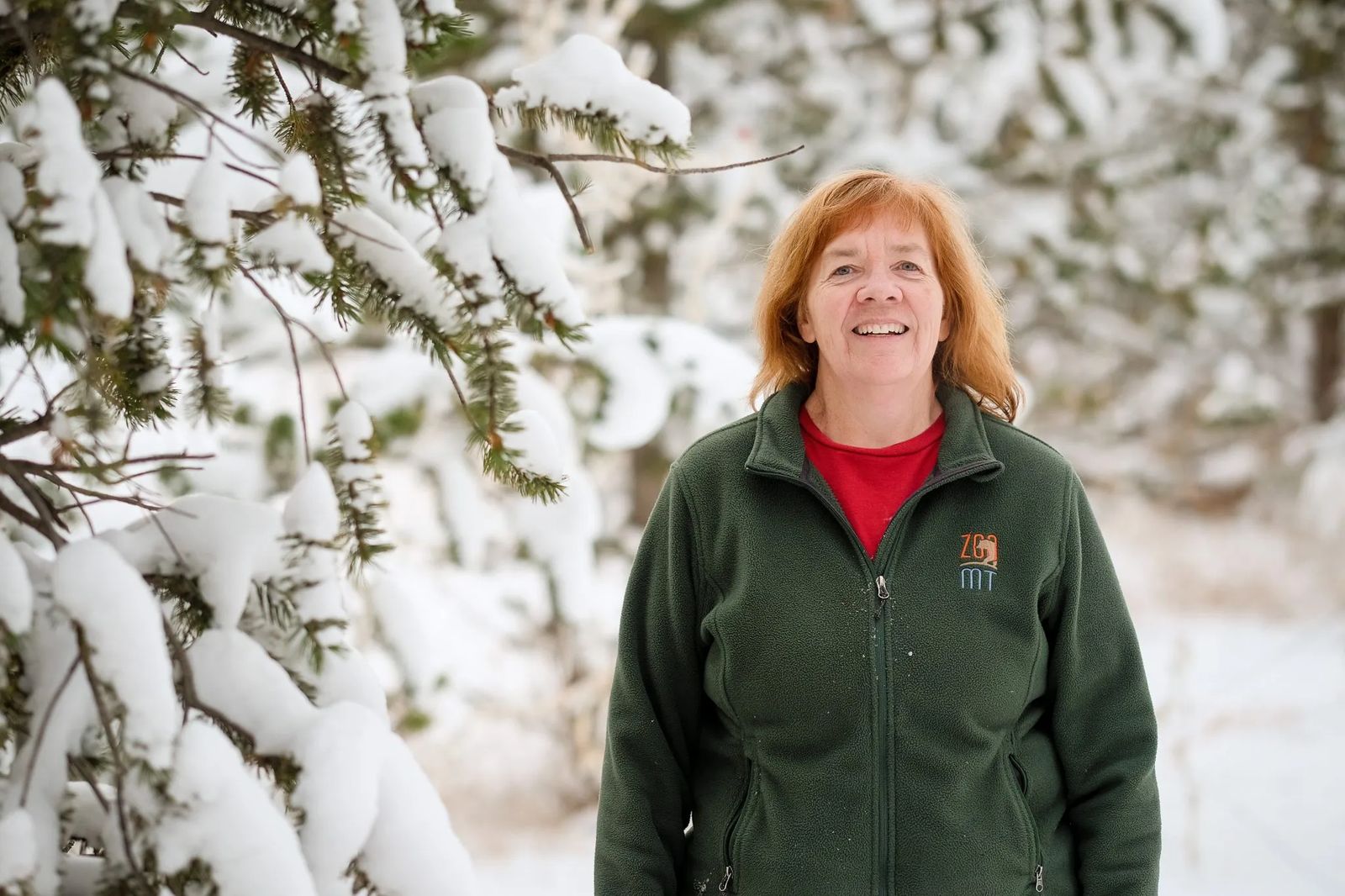 Walking on the Wild Side
Debbie Harris cares for and connects with the animals of ZooMontana
When Debbie Harris walks onto the job, she's walking into a wild and wonderful world. It's a realm full of screeches and howls. It's a place where snarling at your "boss" is more than okay and sending signals that it's breakfast time is expected. As she strolls the grounds of ZooMontana to check on those under her care as the zoo's Assistant Curator, it's amazing to witness the way these creatures, both great and small, react to seeing their head caretaker.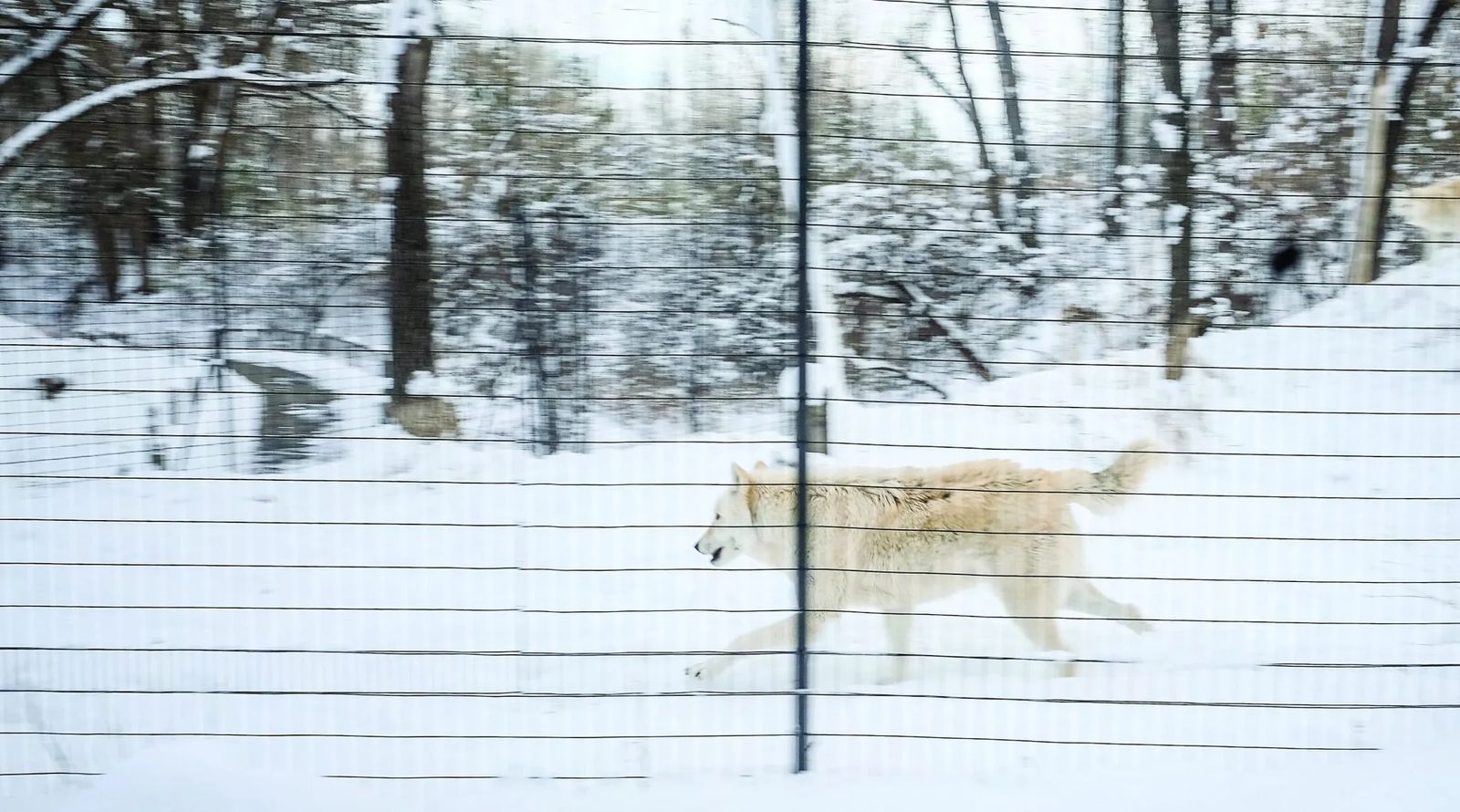 "I get here early, so I can talk to them," Debbie says with a smile. The animals talk back. Sidney, the Kookaburra bird, "laughs," trying to grab her attention. The brother and sister pair of wolves, Kahlua and Kali, race to the top of the hill in their exhibit with their tails wagging, waiting to run along the fence line to "play." And Tokata, the bald eagle, sends out a series of high pitched squeaks making sure Debbie knows she's hungry. Debbie snickers as she explains, "That noise is a kid calling mom from the nest to get her food! It's probably feeding time. They will talk to you and chirp it out a bit."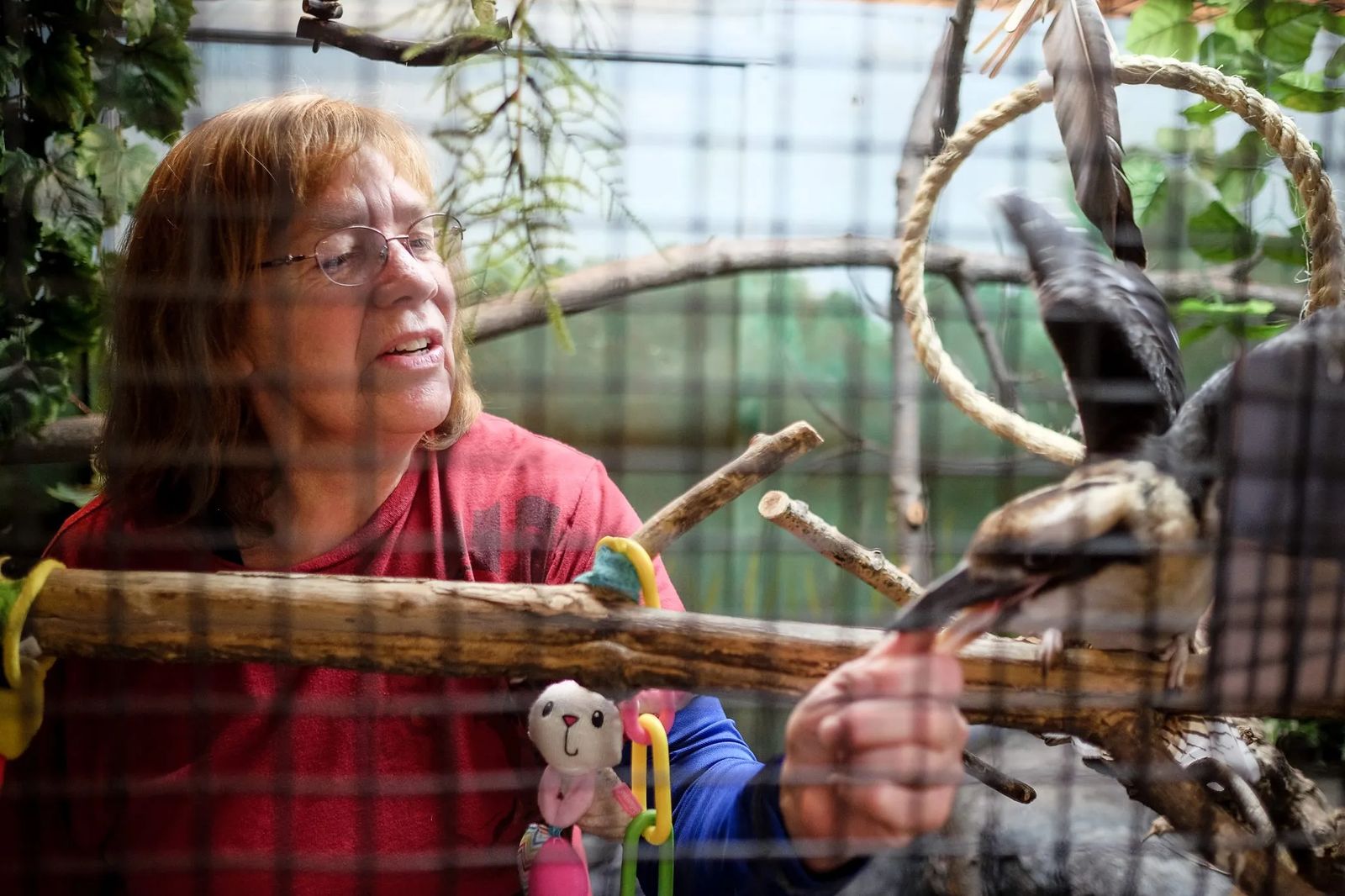 These are just four of the more than 100 animals representing 56 different species that Debbie sets her own eagle eyes on each work day. It's not the easiest job to care for creatures who can't communicate with you, but somehow Debbie learned their body language. At one point in her day, she might be weighing the Red Pandas, making sure as an endangered species they are staying healthy. Other times she might be on call as the Emergency Supervisor, acting as the go-to person when animal-related emergencies arise. There isn't an animal she hasn't cared for here, except for maybe the Chilean Rose Hair Tarantula, who still spooks her a bit. She's traversed pretty much every inch of the zoo's 72 acres during her 20 years here.
"This is my home," she'll tell you passionately. She began her career here in the spring of 1995 as a volunteer, and she didn't just volunteer a few hours here and there. She dedicated almost a full work week caring for the zoo's barn animals — goats, chickens and the massive Clydesdale named Clyde. Time escaped her when she was on these grounds. "They would go home and I would still be here. They eventually just told me. 'Lock the doors when you go!'" Debbie says with a laugh. Through the years, she's worked her way up the ladder, serving as senior zookeeper among a team of eight keepers. "You know when you have found your spot in life and what you are really good at and you just want to give it as a gift," she says today.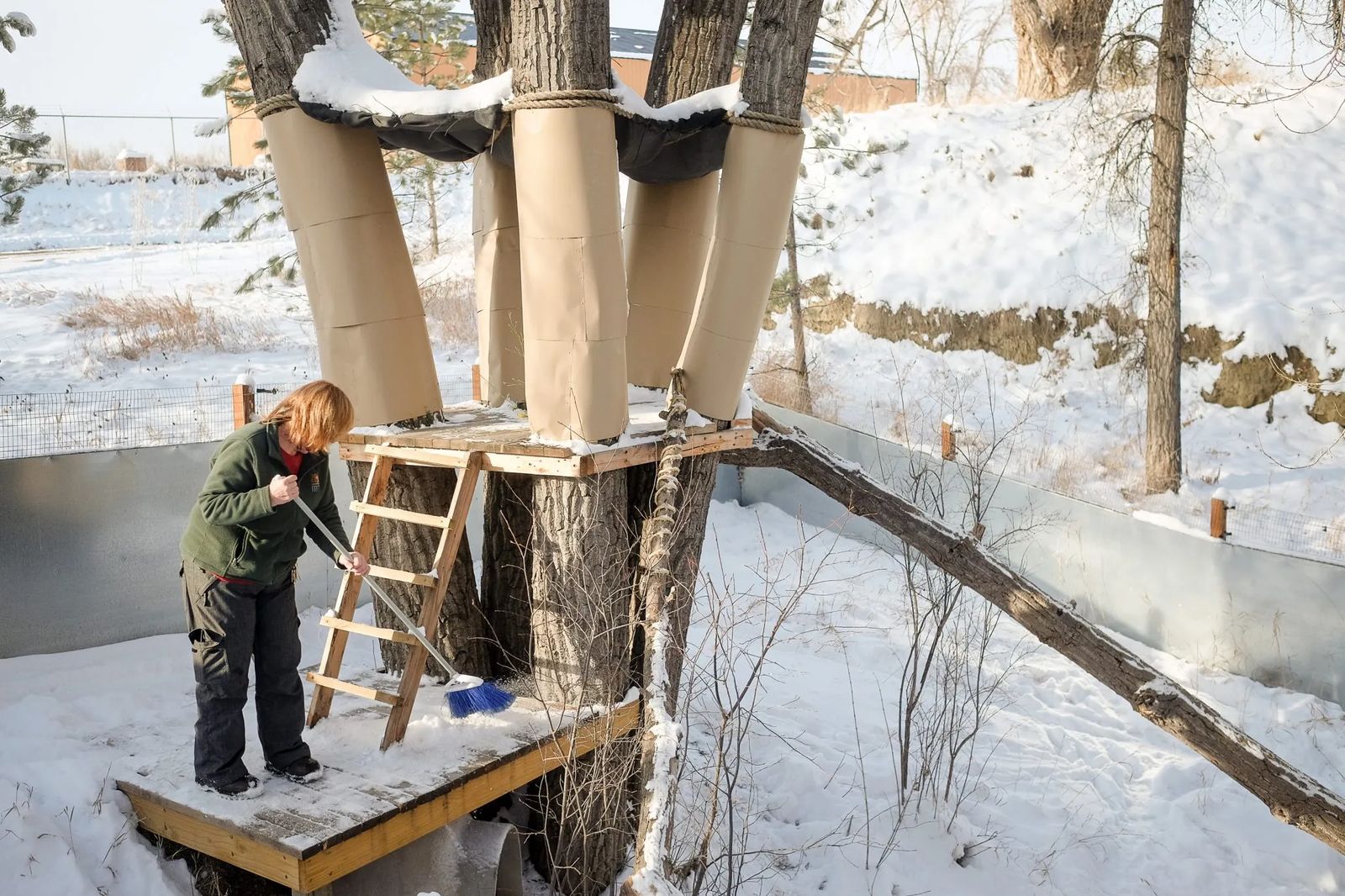 It's a gift she's given many times over. If the five-month-old baby beaver Shiloh could talk, rest assured, she'd be thanking Debbie for her life. As we walk into the zoo's beaver cages, you hear Shiloh's demanding cries. The noise sounds surprisingly like a newborn infant. "She's very spoiled!" Debbie says as she strokes Shiloh's course coat. "Shiloh's mother had no milk when she was born, and she was born with barely a heartbeat." As vets raced to get Shiloh's heart beating strong, it was a dicey few hours. Once the little 8-ounce creature was stable, "They put her in a box with some heat socks and said, 'Here you go!' I had to figure out how to keep her warm and get her fed." Shiloh even stayed with Debbie for a few days since she required 24-hour care with feedings every half hour. Thankfully, Debbie's five cats and her English Shepherd didn't mind at all. Those first days created quite the bond. "Shiloh recognizes me as a part of her beaver family," Debbie says with a smile.
There have been times when the future wasn't so bright for Debbie's career at the zoo. "I was holding my breath," she says of the zoo's not too distant financial struggles. Over the past two decades, there have been financial highs followed by devastating lows. She's worked under nine different executive directors. "For me, it was a worry that we might not have enough funding to stay open for another month or two." She adds with tears in her eyes, "I didn't care about my job. I just cared that I wouldn't see these guys any more. I worried about what kind of life that they were going to have." In spring of 2011, the financial threats were so real that the Association of Zoos and Aquariums pulled ZooMontana's accreditation and removed several animals.
Debbie says, however, that 2011 also brought a silver lining with Executive Director Jeff Ewelt. "We have been really lucky that Jeff came. He's very good with the public. He knows how to connect." She's seen the number of visitors increase. And, by all accounts, the financial picture is just as promising. "Every year we have a better income. We are getting ready to apply for our accreditation again." She says, "We have been preparing."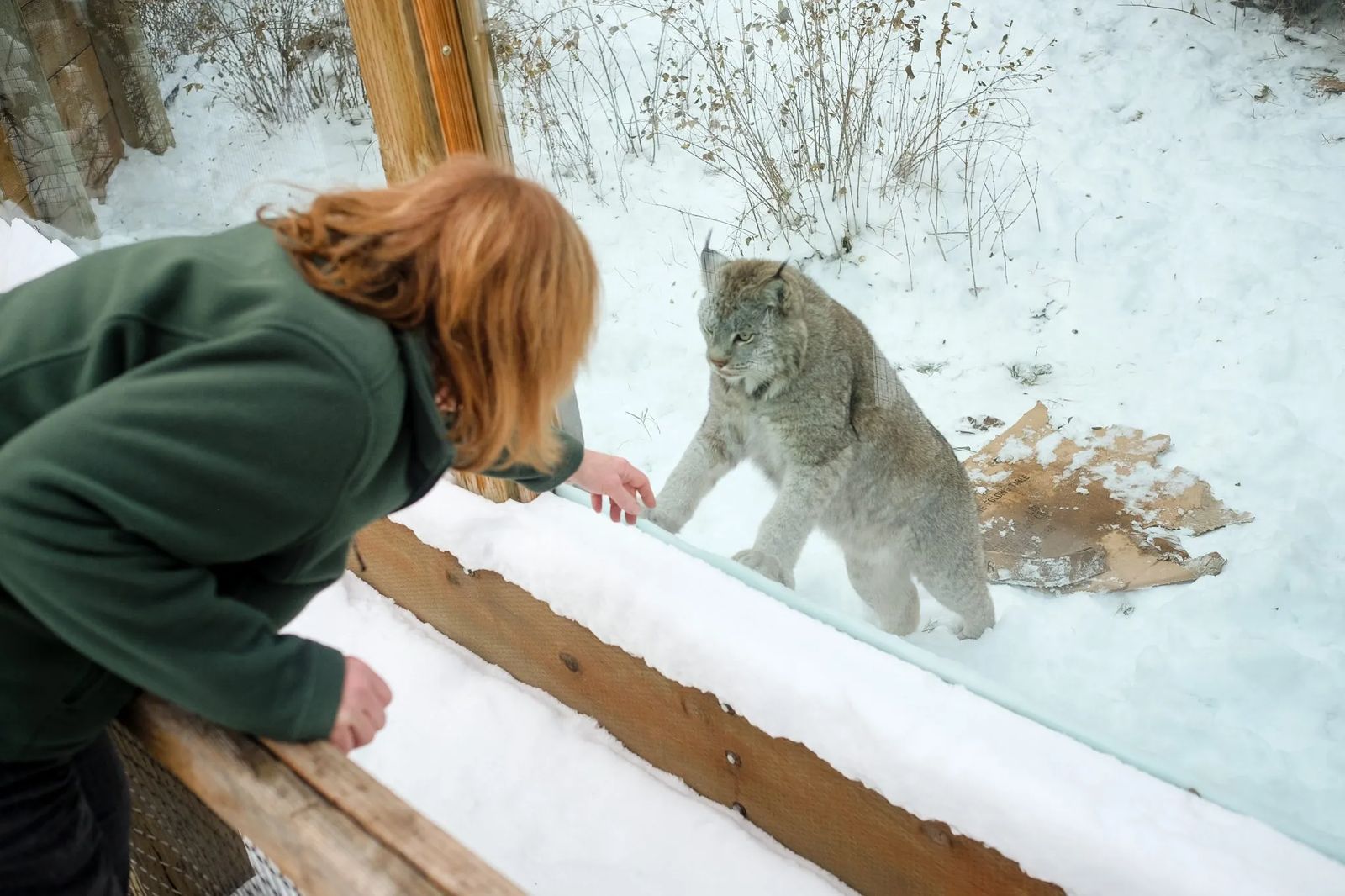 Today, the worries that gripped her before are long gone. She considers Jeff Ewelt a mentor and friend. The feeling is mutual. "Debbie's caring spirit alone is a huge asset to ZooMontana.  She ensures that all decisions made are done so in the best interest of the animal.  Her passion for wildlife is obvious to anyone that meets her," Jeff says. "It's extremely valuable to me to have individuals such as Debbie that work so diligently behind the scenes to better all aspects of an animal's life." He knows how tough the job Debbie does is. He started out his career with animals as a zookeeper at the Columbus Zoo in Ohio.
Never once during this dark time did Debbie stop trying to be the best animal caretaker that she could be. She sent herself to Zookeeper conferences to learn. Her research prompted her to buy her own non-invasive Low Level Laser to help give healing and relief to the zoo's Manchurian Sika Deer suffering from arthritis. It came with a price tag more than many people's vehicles. She works at Shiloh Veterinary Hospital in her off hours to expand her knowledge. She laughs when she admits, "You have to admit I am not your typical person!"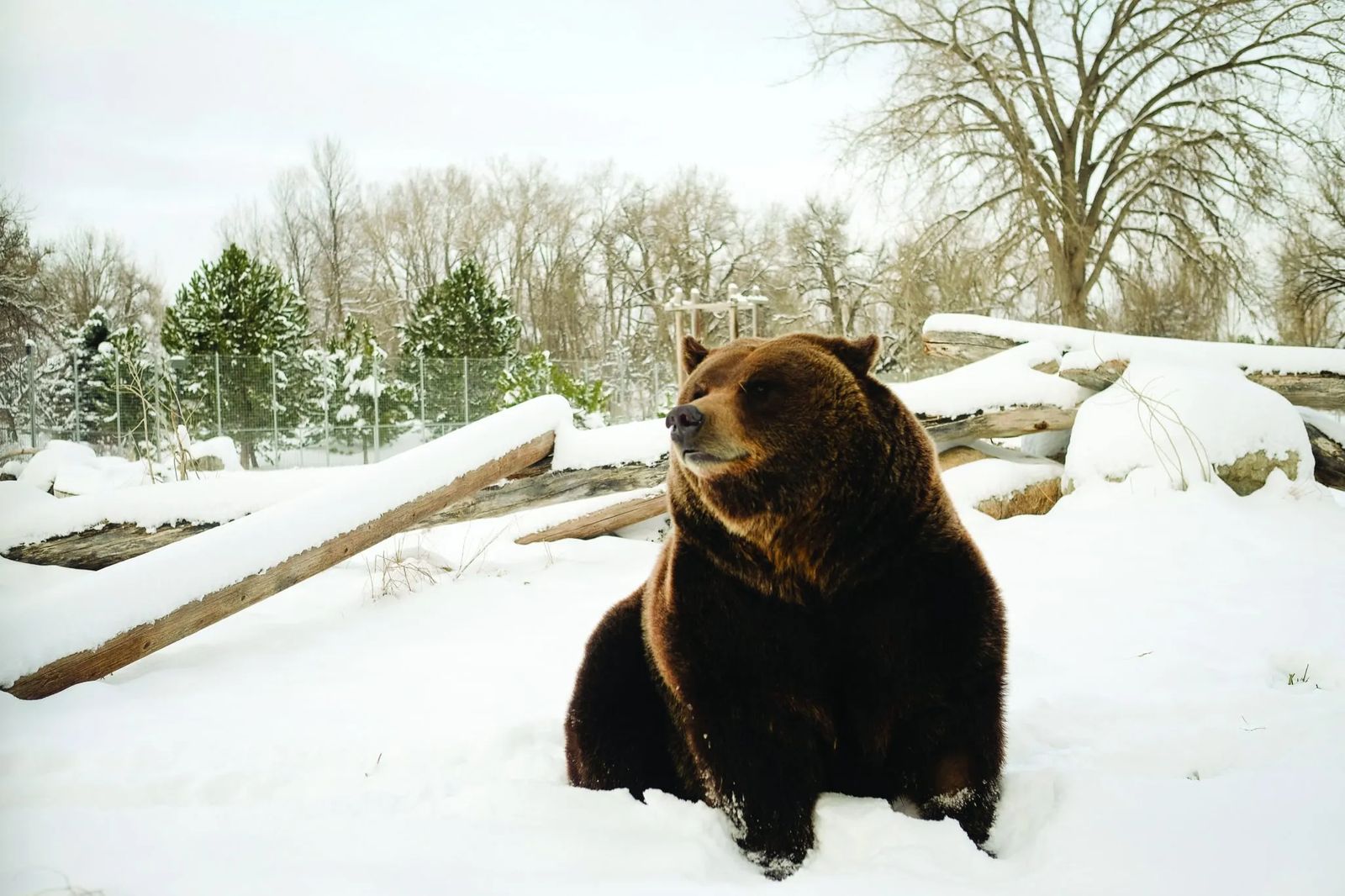 As we continue our walk around the grounds, Debbie points to a vacant hillside where, sometime soon, a brand new Wolverine exhibit will take shape. The zoo lost its wolverine named Cass a few years back to a zoo in Minnesota. But thanks to a $50,000 gift from Phillips 66, Debbie will once again have a chance to care for one of her favorite creatures. She's researched wolverine breeding techniques and hopes in time it will help the zoo breed a brood of little wolverines for generations to come. "When you get the opportunity to be around a wolverine, they are so playful and have so many different types of vocals. They are so beautiful. They steal your heart," Debbie says.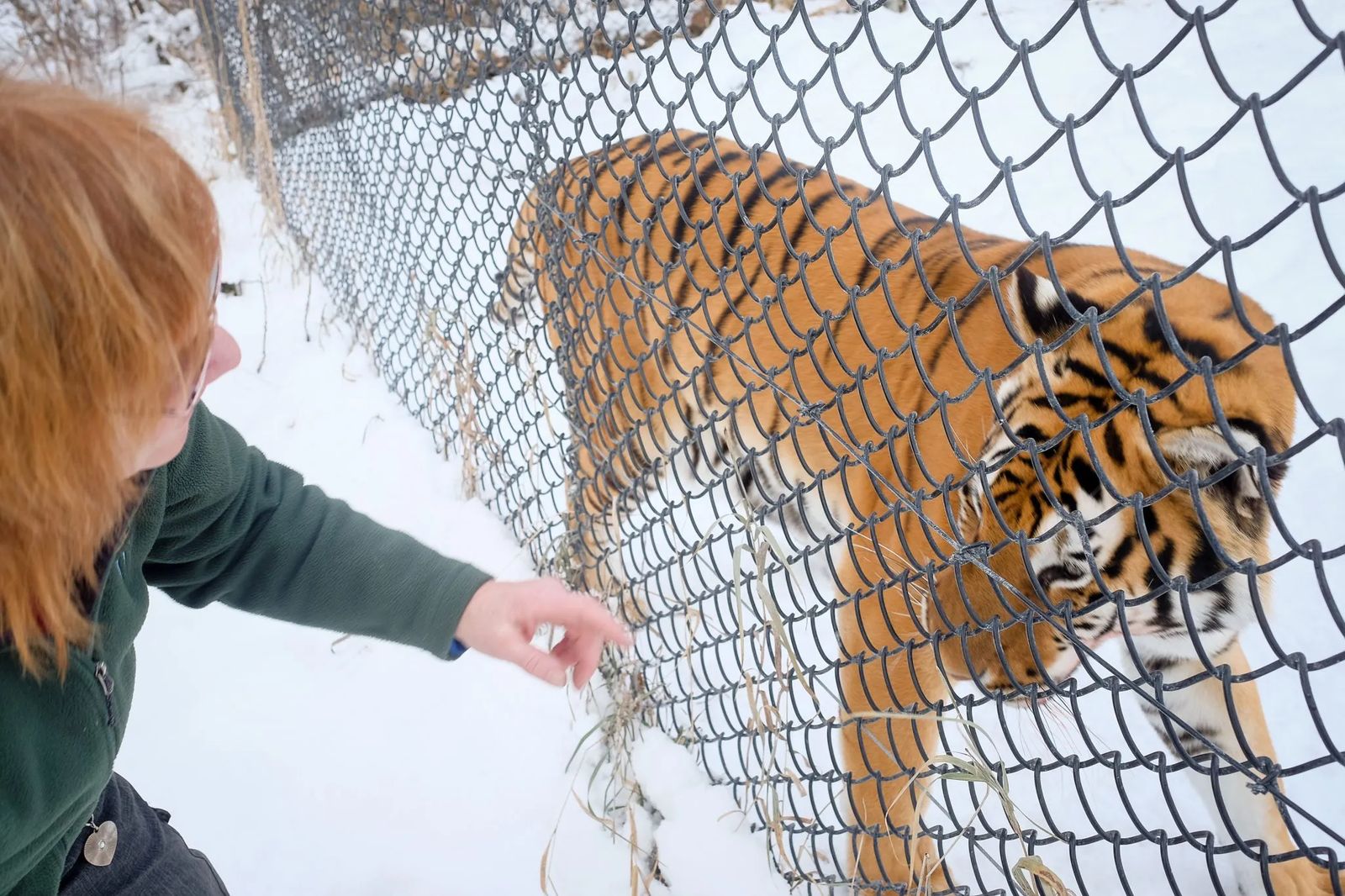 As she talks her talk to these big cats, she'll be the first to tell you, "It's a blessing." At 59, she has no plans to slow down her job tending to these animals. "It is going to be something that is up to a being that is greater than I am," she says with a smile. For now, she loves every second she connects with each and every one of the zoo's creatures. She adds, "To be of service is the greatest thing in the world."