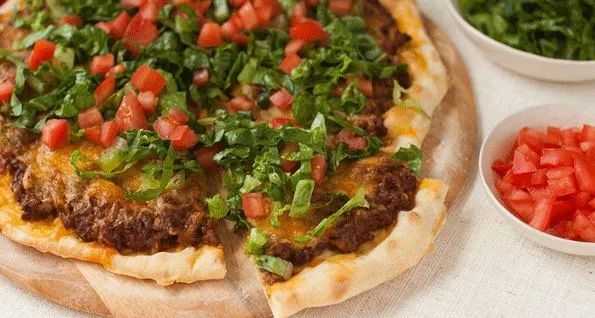 What's for Dinner Wednesday?
How About Taco Pizza?
Recipe courtesy Albertsons
This is a personal favorite. All the delicious ingredients for Taco night on a pizza! Skip the ranch for dipping and add some salsa instead! It's the perfect combo. We have pre-made salsa and guacamole in our fresh cuts section. It's kids two favorite meals -- all in one!
INGREDIENTS
1 lean ground beef
1 package McCormick® Taco Seasoning Mix Mild
1 cup salsa
3/4 cup water
1 prepared pizza crust (12-inch)
2 cups shredded Cheddar or Mexican blend cheese
1 cup shredded lettuce
1 cup tomato
DIRECTIONS
Preheat oven to 450°F. Brown meat in large skillet on medium-high heat. Drain fat. Stir in Seasoning Mix, salsa and water. Bring to boil. Reduce heat to low; simmer 5 minutes, stirring occasionally. Place pizza crust on baking sheet. Spoon meat mixture over crust. Sprinkle evenly with cheese. Bake 12 to 15 minutes or until cheese is melted. Top with shredded lettuce and chopped tomato.