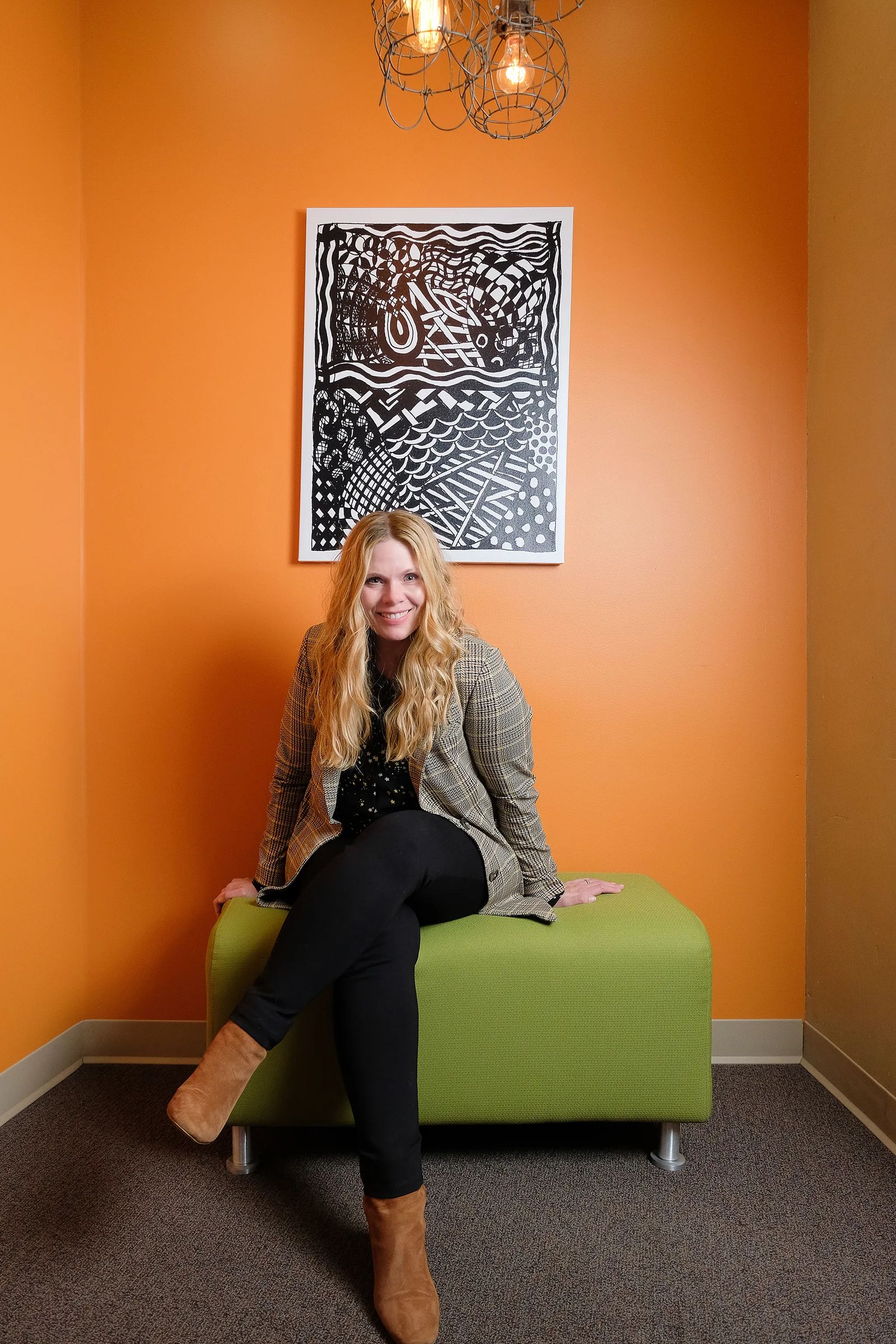 Writing Her Own Story
Dana Pulis's journey to a marketing powerhouse
Dana Pulis learned early on how to recover from a setback.
In 1985, the summer before her junior year at Billings Senior High School, she was cut from the girls' basketball team. Basketball meant everything to her at the time, and she asked the junior varsity coach why she'd been cut, since she always gave it 110 percent.
"And his exact quote was, 'Your 110 percent equals other people's 80. And so I'm going to cut you.' I remember thinking, my life is over. I have nothing."
A short time later, fortunately, at the beginning of her junior year, she signed up for a class in journalism and discovered a new passion.
"I could not get enough of it," she says. "I ate it up and loved every minute of it. … I would say probably two to three months in, I knew that this was what my life was going to be about."
She also decided that she didn't ever want anyone else telling her that her 110 percent wasn't good enough. "I wanted control of my life, and I knew if I could be a writer, I had options, and that my willingness to give all would pay off."
It certainly has. Dana is the now the owner of Kinetic Marketing and Creative in downtown Billings, a 17-person agency that has won numerous awards and last year was named one of the top 50 companies to watch in the United States by The Silicon Review, a business and high-tech magazine.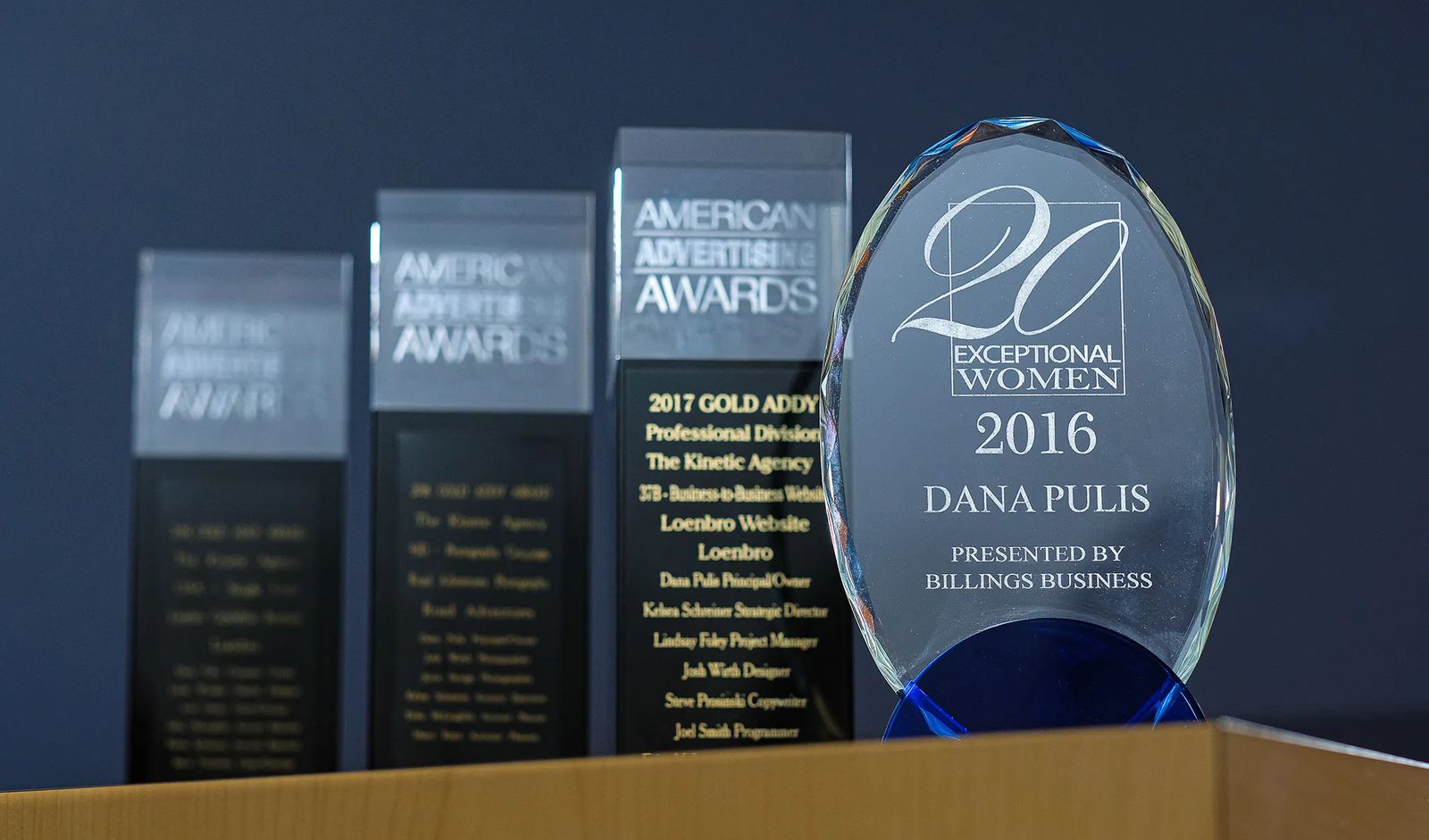 Mike Gast, vice president of communications for Billings-based Kampgrounds of America, a company Dana did work for even before starting Kinetic, says Dana is successful partly because she leads by example. "Dana burns hot," Gast says. "She's all in."
Another distinction, Gast says, is that "she is — especially for Billings, Montana, a conduit for young talent. She really develops people."
But even with her skills and determination, the road to success was not an easy one. Dana attended BYU-Idaho on a full-ride scholarship, graduating in 1990 with a degree in journalism. She also got married that year, and she and her husband, David, settled in his home state, Colorado. They had two sons there, and Dana was committed to working from home. She had worked on the college newspaper and still loved journalism, but she hadn't figured out how to be a free-lancer yet, so she settled on providing foster care for adults with disabilities.
She got burnt out on that after 10 years, when she talked David into moving to Montana. The only hitch was that neither of them had a job waiting there.
"I'm a huge risk taker, and so I convinced him we'd figure it out," she says.
They did. David found a job and Dana set herself a goal of making $500 a month as a free-lance writer. Two things happened quickly. Dana met Chris Jorgensen, an editor at the Billings Gazette, and Tracy Neary, with St. Vincent Healthcare, now known as SCL Health.
Dana did a lot of freelancing for both organizations and soon landed another steady job — writing speeches for Jim Rogers, then CEO at KOA. Gast, who had been at the Gazette before moving to KOA, helped her land that gig. Dana also began writing for national magazines.
In 2005, five years after setting that goal of making $500 a month, she earned $89,000 as a free-lancer. Along the way, she branched off in an unexpected direction. Some of the clients she was writing for, including CTA Architects Engineers and Rocky Mountain College, asked her to do some marketing as well, helping them refine their image and publicize their services. That became an increasingly large part of her work.
Dana says she had to fight against imposter syndrome, often asking herself how she could possibly pretend to have any marketing expertise. Then she came to a realization.
"This is what gave me the right to do it," she says: "I just totally got it. It was like second nature to me. I knew it as if I had been born into it, and if I had a past life, I was probably a marketer."
She credits her background in journalism, saying it taught her to listen well and to ask the right questions. Just let people talk and eventually they'll tell you everything you need to know, she says. Her job was to recognize key revelations, and to boil those messages down into short, effective concepts.
Then, one day in 2006, she says, "I looked up and said, 'I need to start a company.'" In January 2007, Kinetic was officially launched. The first year, she ran the business out of her house, on a 10-seat table in the front room. The company consisted of five people before she decided it was time to move out.
In September 2008, on the day her third and last child, another son, started kindergarten, Kinetic moved into new digs on the 2500 block of Montana Avenue. By then, Kinetic had a sizable number of clients, including St. Vincent, KOA, City Brew, CTA and Grains of Montana.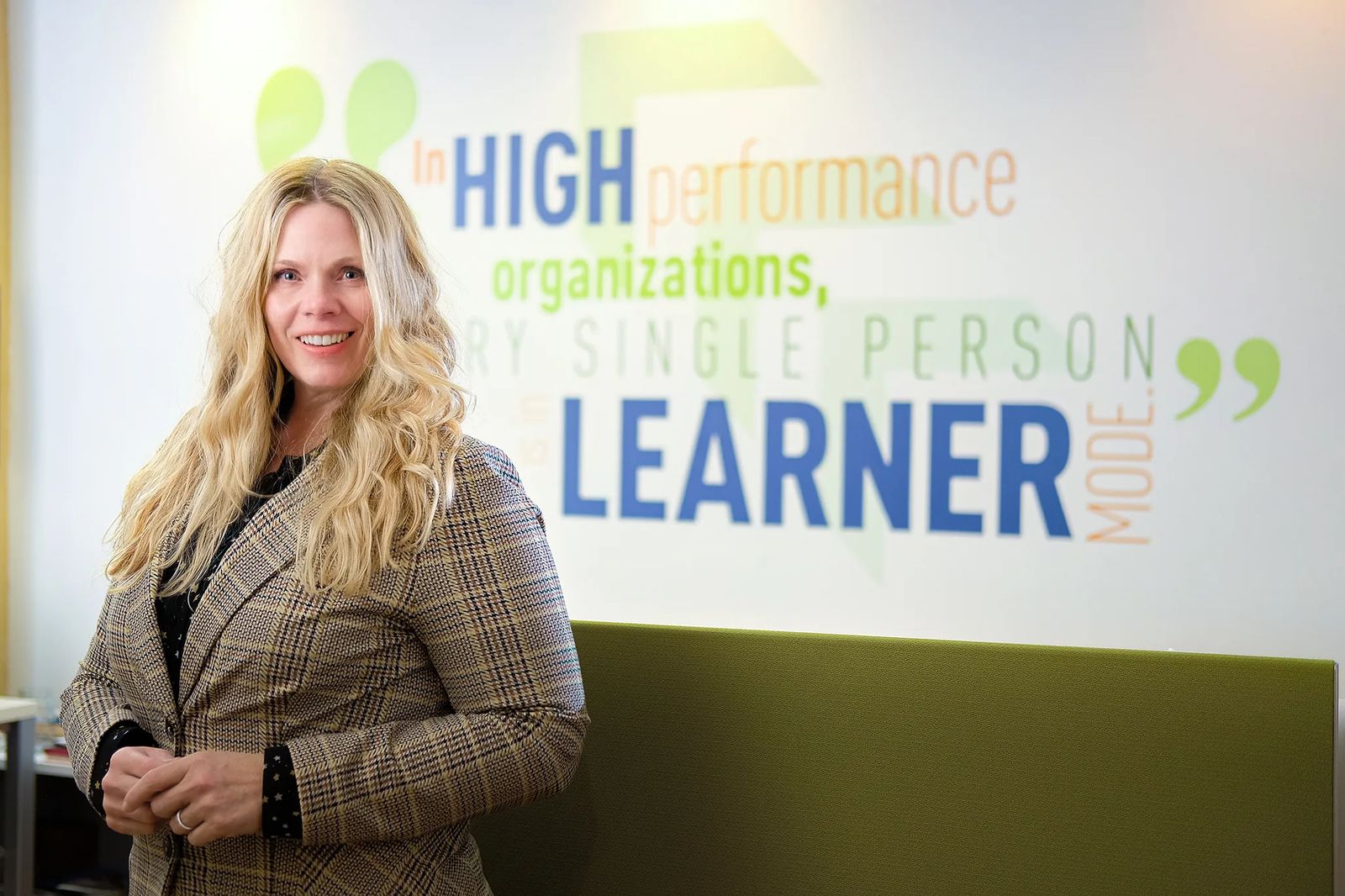 In those early days, Dana says, she and her crew worked with the same audacity she'd shown as a self-taught marketer. "None of us had ever worked in an agency before," she says. "But the answer, 100 percent of the time, was 'Yes.' Kinetic has had this spirit of 'We can do anything.'"
Another big challenge was launching the business just as the Great Recession of 2007-09 hit. Dana says she had to learn to overcome her fears and doubts and to level with her employees about the threats they faced. As a result, she says, they all pulled together and told themselves, "We're scrappy, we're agile, we're nimble; we'll figure this thing out. And nobody's job got cut."
The business moved down the block on Montana Avenue after two years, and three years later moved into its current location at 117 N. Broadway. It has been there six years and expanded into an unused portion of the leased building a couple of years ago.
What sets Kinetic apart, Dana says, is that it is a "long-term agency" that enters into partnerships with its clients. At the moment, she says, Kinetic has 35 active clients, for whom they are working on 500 to 600 projects.
She figures they have room for one more employee, after which they'll have to find a new building. She wants to stay near where they are now. "We are absolutely committed to downtown," she says. "I am an adoring fan of downtown."
Another key part of the Kinetic mindset is fostering an office culture that promotes team spirit and individual growth. Dana is famously big on bringing in coaches and going on retreats, including an annual summer retreat that involves renting one large house for the whole crew.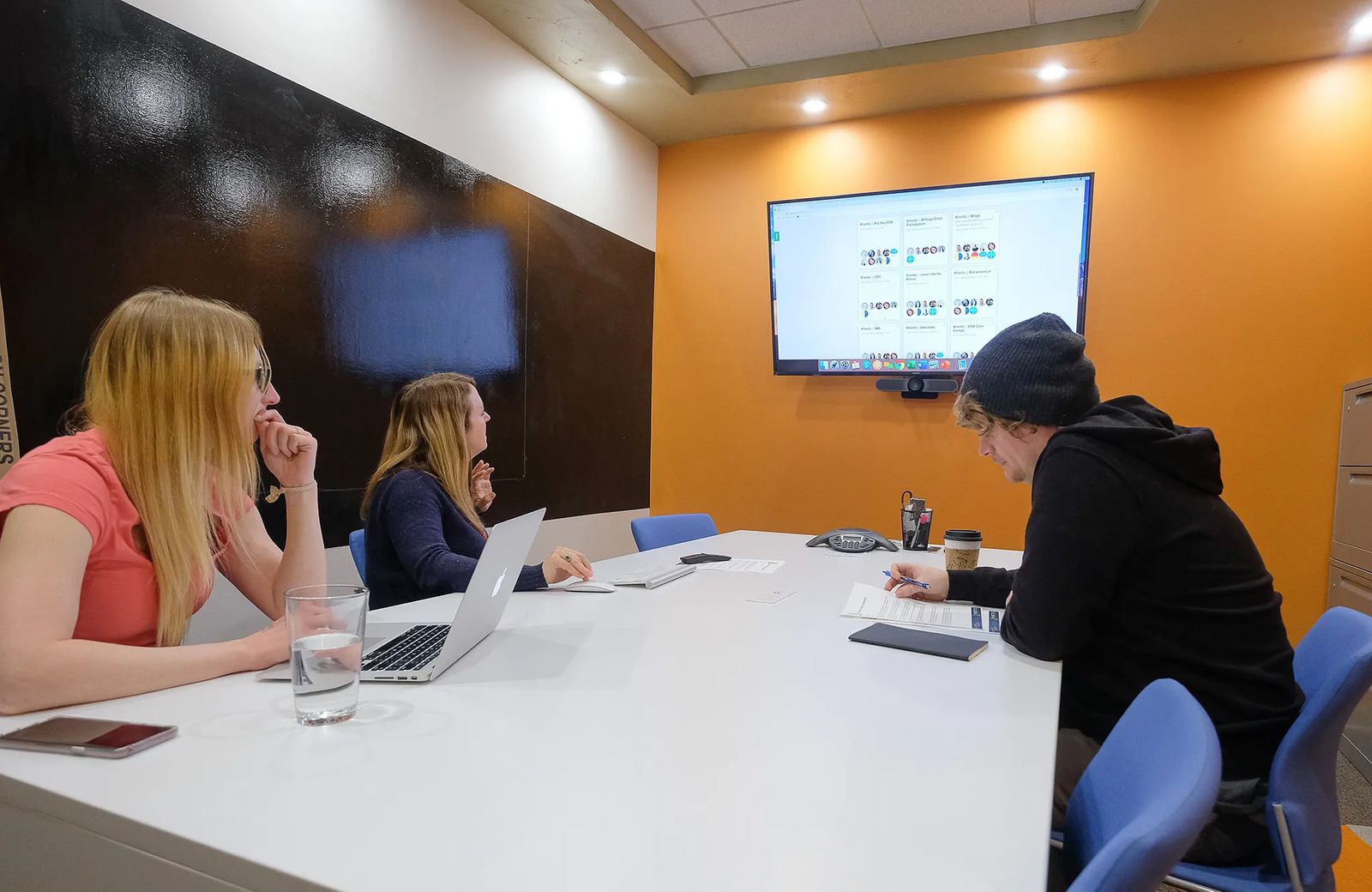 When new people join the company, Dana says, she tells them, "at the bare minimum, they'd better be danged good friends. Even better is that you love them." She also demands honesty and open communication, or "no monkey business," as she puts it.
Kelsea Schreiner has been with Kinetic for 11 years, hired while doing undergraduate work at Montana State University Billings, and she is now the firm's strategic director. She says working there can be unusual, from having workers' kids hanging out if no childcare is available, working from home if need be or having dogs greet you at the door.
"I've wireframed web pages with a baby on my hip and taken meetings from northern Italy during my study-abroad during my MBA," she says. "We have a unique culture that doesn't fit for everyone. It takes a huge level of personal responsibility to enjoy that much flexibility."
Whatever the future has in store for Kinetic, Dana plans to stay true to her roots.
"I will never give up writing," she says. "It is my absolute respect for the written word."