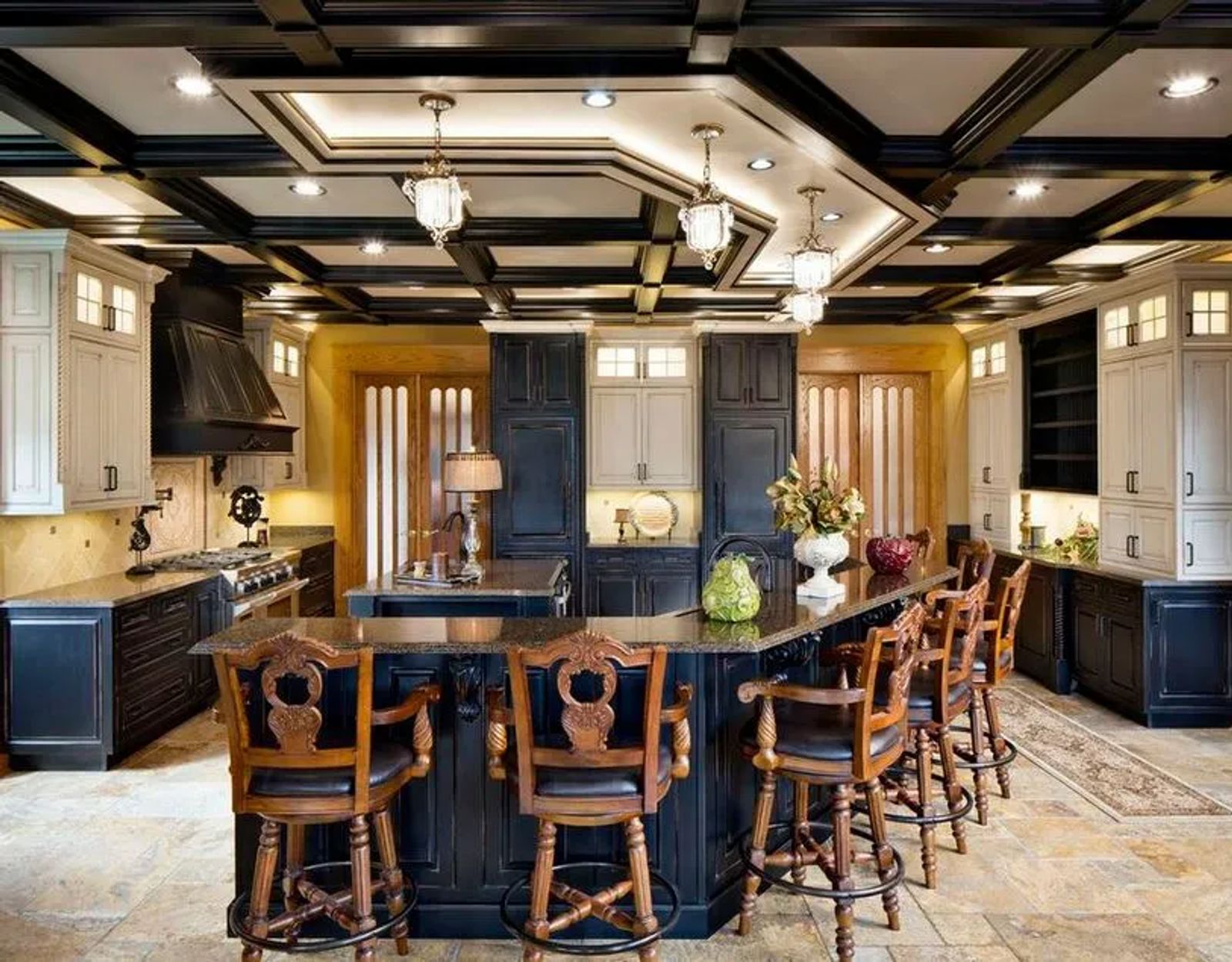 A Dream of A Kitchen
Claiming National Recognition Along the Way
A southern mansion deep in the Appalachian Mountains wasn't exactly the first place Cabinet Works owner Chris Yochum and in-house interior designer Denise Audet imagined they'd create a "dream" kitchen. The state of Virginia happens to be more than a couple thousand miles away from Montana's Magic City and, besides, neither of them knew anyone back there in need of a kitchen remodel.
That is until a mutual friend and neighbor introduced the pair. "My neighbor called me out of the blue to ask if I'd be interested in a possible remodel project in Virginia," recalls Chris. "He said he didn't know too much about it, but that another neighbor of ours (that I hadn't yet met) had bought a home down there and had inquired as to whether we did cabinetry, countertops, and whatnot. I was immediately intrigued and called him to set up a meeting."
Chris and Denise met later that same day with the inquiring homeowner. "At our initial meeting," says Chris, "we talked business for probably the first half hour or so. The other two and a half hours we all just visited, getting to know each other. We all hit it off quite well – they are really terrific people."
A long-distance relationship immediately ensued. Chris and Denise flew to Virginia to look over the job site. It had started with the simple request from the homeowner that they check out the space he wanted redone. "I thought perhaps he had a blueprint of the home he wanted us to review," laughs Chris, "but no, he said, 'I'd like you to head out and take a look at the property and see what you think.' He offered to cover our time and expenses to fly out and review the property in person. This wasn't a usual request even though we've done work in Oregon and other places."
What they found was not only a kitchen remodel. The job ended up being three kitchens, eleven bathrooms, two libraries, a nursery, a garage apartment, as well as several other ongoing areas. "In my opinion, two of the biggest challenges we face as designers are too small of space as well as too big of space," notes Chris. This project was the latter, and the challenge was not only how to best use the space, but how best to design everything proportionally and not have things look too spread out or poorly arranged.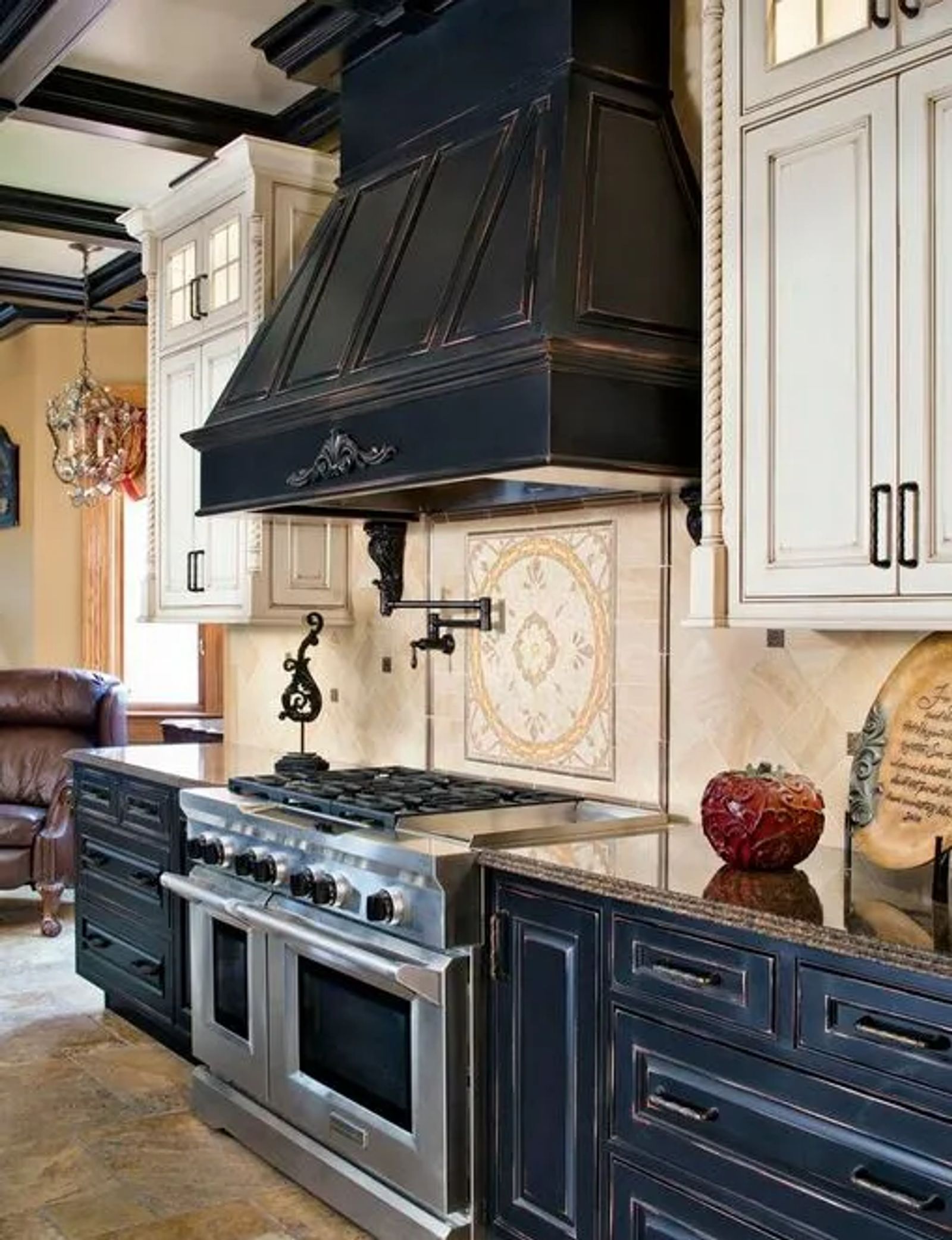 The Billings designers nailed it. Their faraway endeavor landed the main entertaining kitchen on the front cover of the fall 2013 edition of Signature Kitchens & Baths, the national magazine's '15th Annual Kitchen Design Awards' issue. Cabinet Works also walked away with the publication's 1st Place, 'Traditional Category' best kitchen design award for all of 2013.
The spacious kitchen Chris and Denise designed and built compares to the area of a small house at 754 square-feet. "It's hard to fathom the scale," exclaims Chris. "It's a whole different world back there. We were in a southern mansion. If you were to have a southern ball, you'd entertain your guests here adjacent to the ball room while the food's prepared in the second 'functional' kitchen, where the actual cooking is done."
The 'functional' kitchen is also where the homeowners cook. A fairly young couple with five children and an extremely large extended family, "They cook all the time – southern comfort food – she's a terrific cook!" exclaims Chris.
This unique space unfurls with European touches of intricate details. Scroll work and rope design adorn the painted cabinetry.  Heavy legs and corbels instill the feel of furniture, making the large room feel cozy.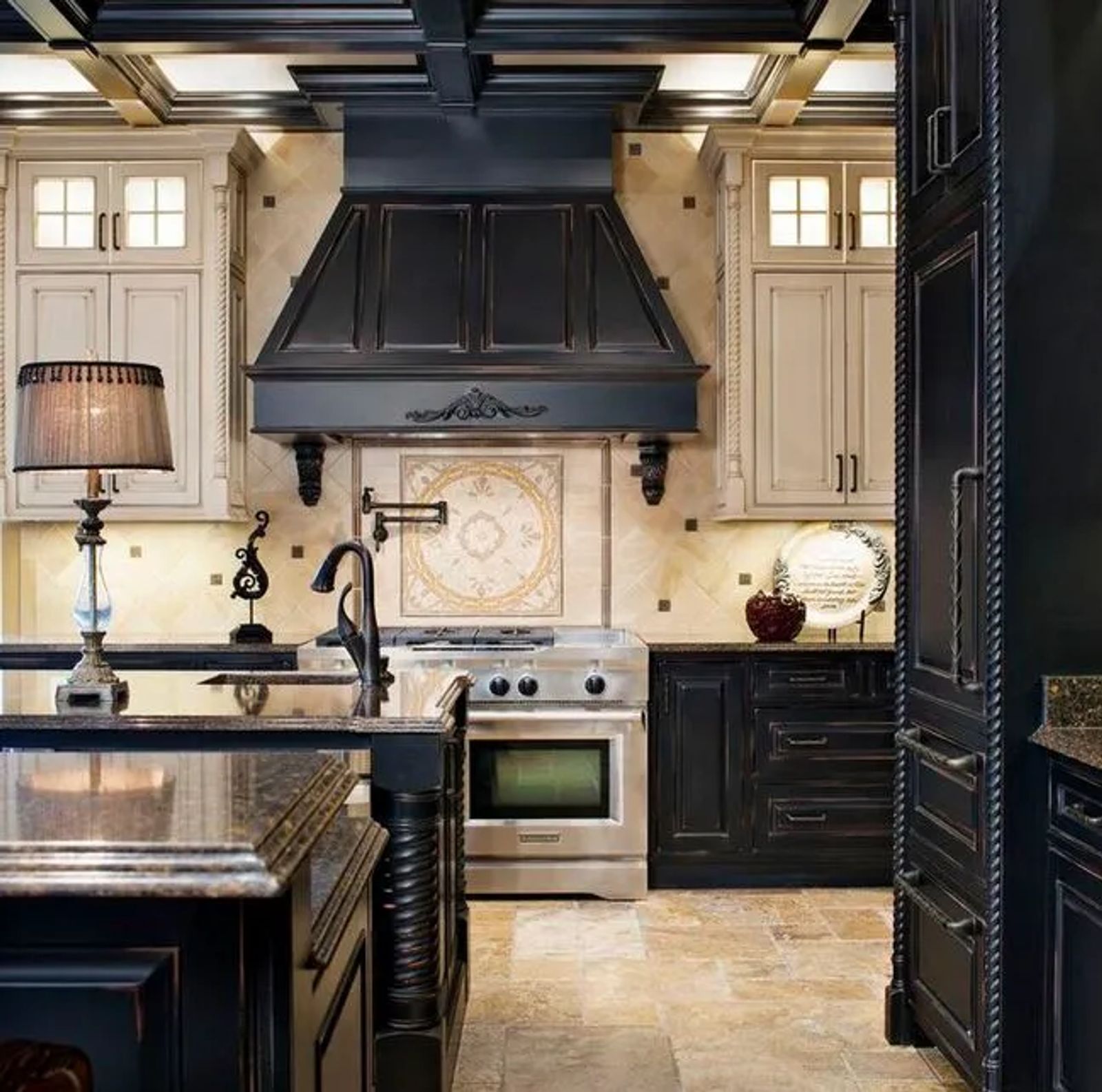 "Details are everywhere," says Chris, "with endless moldings, all inset-door design and construction in luxury grade cabinetry. The central island is essentially a large furniture piece, and a simple electrical outlet becomes a huge issue so as not to become an eyesore, so, we recessed and flush mounted a large outlet in the quartz countertop. You push a button and it tilts up. As the outlet is flush mount, it's hidden when it's not in use and becomes flush with the countertop. We call it the 'James Bond' outlet. This is about as good as it gets."
The warmth of a travertine floor leads upward to coppery quartz countertops. The porcelain tiled backsplash sets the mood with an elaborate stone medallion centered over the cooktop. Strategically placed metal inserts throughout the tiles add even more artistic flair.
A ten-foot tray ceiling gives a double high five to the creamy upper transom cabinets enhancing their decorative moldings. These glass-door cabinets are lighted as are all the cabinets. Black trim matches the lower cabinetry and handsome hood with its artfully carved woodwork. Displaying a regal look, two integrated Sub Zero refrigerator units line the far wall. Over the two islands, Swarovski crystal pendants and LED lighting dance in unison.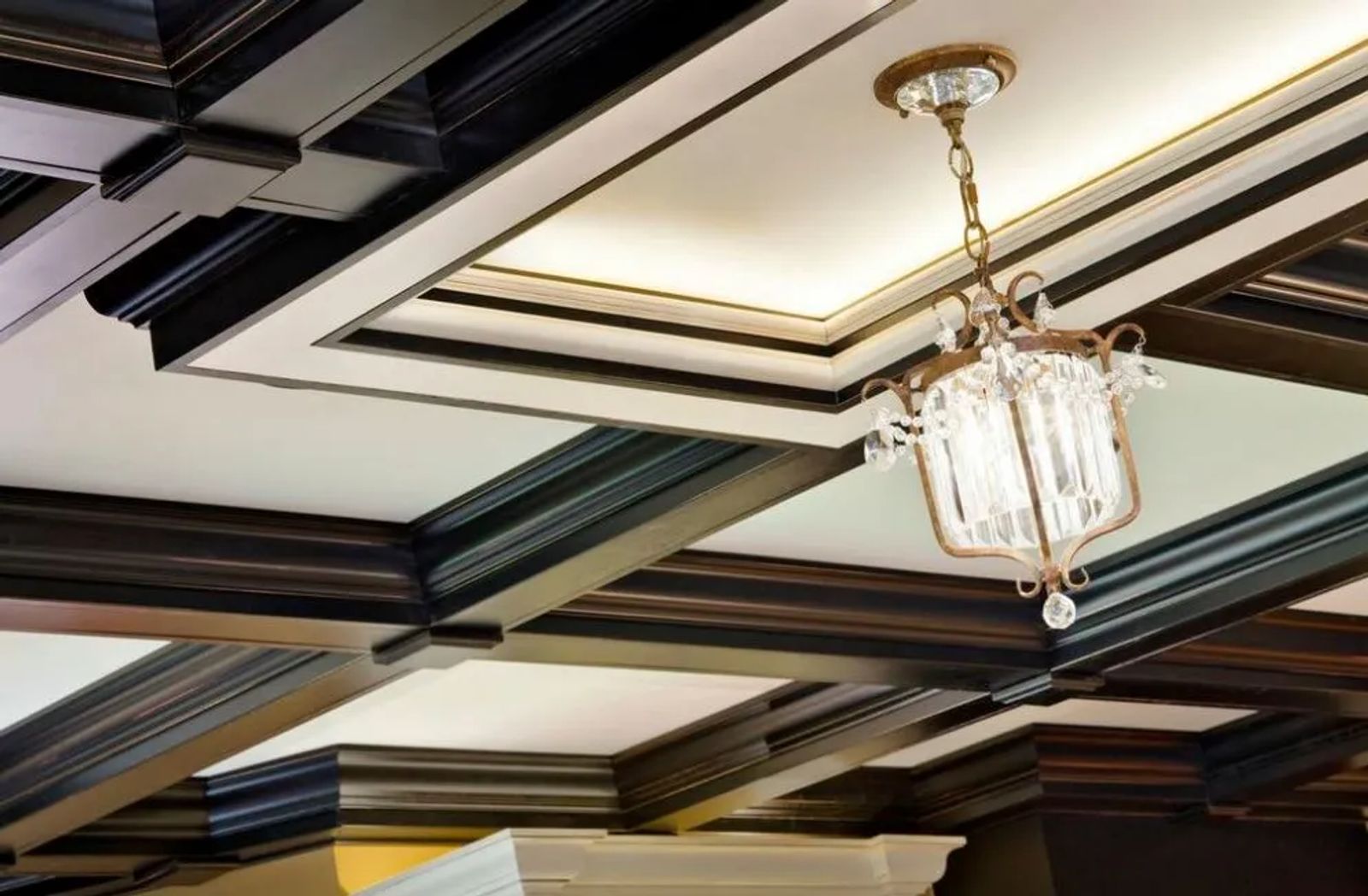 "Denise designed and procured all of the lighting from Lauri Patterson at One Source Lighting," says Chris. The intention of this enormous out-of-state project included using as much local product and labor as possible. "We had Brad Martin of BAM Construction, our lead installer, put in all of the cabinetry and put the LED lights in. Brad did all of the trim work and he constructed the ceiling," notes Chris. "The only things we didn't supply were the kitchen's accessories, and the plumber and the electrician." "And we didn't do the hardwood floor refinishing," adds Denise.
Cabinet Works provides everything for their clients from constructing floors to ceilings and everything in between. "All eleven of our employees were involved," says Chris. "We sent our guy there to do the work after immersing ourselves in the culture first. We were welcomed into this family's home with open arms and they're such terrific people, so you really want to put your best foot forward and do something great to 'wow' them."
The elegant brick mansion with its ten-foot-high ceilings, impressive layout, and friendly homeowners inspired the design team to put together a grand proposal. "We had very little direction to begin with," says Chris, shrugging his shoulders, "all we had to go on was a picture that the wife had shown us of a detail that had been blown up from a magazine. She favored a traditional look with a lot of detail," says Chris. "Beyond that, they mostly let us have free rein to let our imaginations run wild."
Chris and Denise poured hours into their presentation, and it paid off. "They loved it," Chris concedes. "People take pride in their homes and want to be 'wowed' and kitchens really invoke a lot of emotion, especially in women."
The homeowners received what they had desired – a well-designed and well-dressed kitchen. The project turned out so beautifully that the homeowners kept the design team and their crew on for their next project, renovating a 1925 mansion that the couple purchased at auction this past fall. Chris and Denise look forward to it. It's been quite a special journey so far. The award-winning kitchen they put their hearts and souls into achieved national recognition for outstanding design, beauty and function.
"Whoever thought that a little spot in Billings, Montana, would be in the national conversation," declares Chris. "It was all about the client. This is our dream client."
"Truly," agrees Denise.