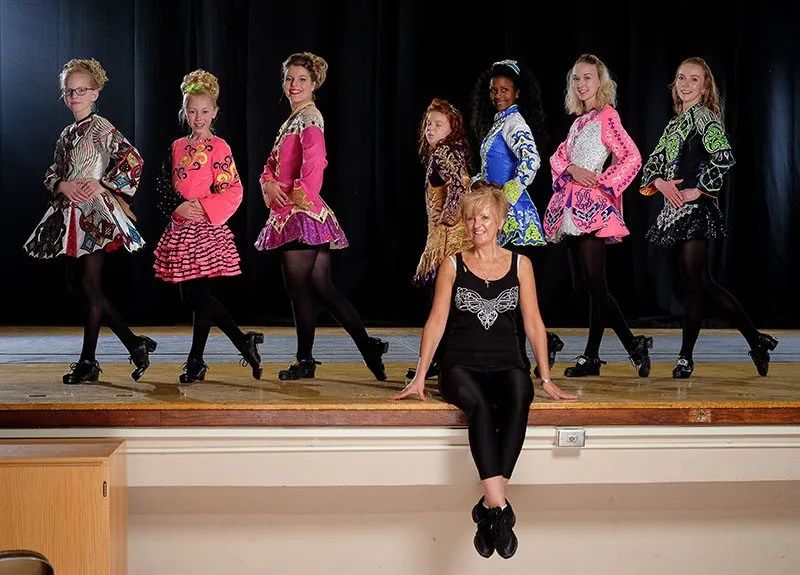 Bringing Dublin to the Magic City
Billings Transplant Teaches More Than Just Irish Dance
It was in the clatter, swirl and jubilation of a St. Patrick's Day parade in downtown Dublin where Jacqueline Curtis Low discovered her calling. She was 9 years old, and even today she remembers the immediate connection she felt while watching traditional Irish dancers perform on the parade route. Sensing her interest, Jacqueline's mother enrolled her in Irish dance lessons. Jacqueline was a natural and picked up the steps quickly. Irish dancing taught her poise and gave her confidence and within two years she had earned a national championship for her age group.
"I just loved it," Jacqueline says. "All my shyness went away because I was able to express myself on stage."
Today, Jacqueline is many years and a world away from that St. Patrick's Day parade, but she still has a passion for traditional Irish dancing. She's now passing her love for this kind of dance on to a new generation of Billings children in her Claddagh Academy of Irish Dance. They, too, are learning poise and gaining self-confidence.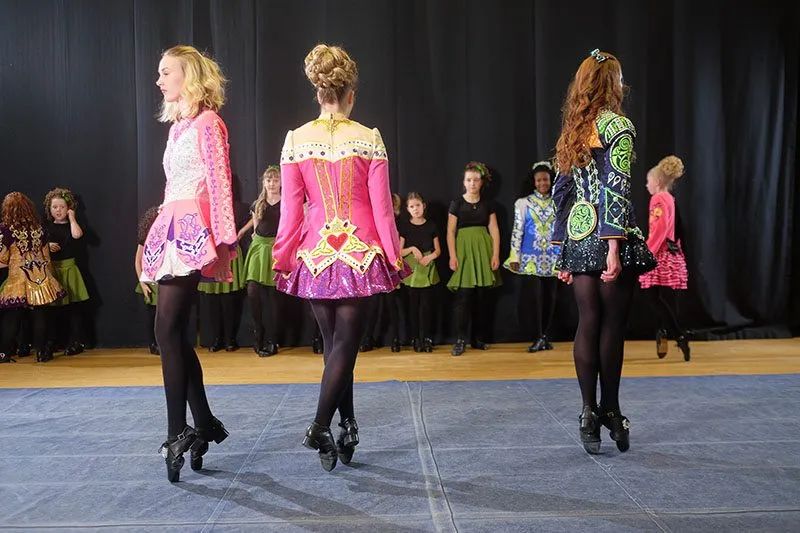 "I love it when they get it and their faces just beam. For me, that's success because you have given them something they're going to carry the rest of their lives – a knowing that they can do something with discipline and hard work."
CALLING BILLINGS HOME
Jacqueline followed her husband Matt to Billings in 2014 after they met in Dublin while he was working there in church ministry. Jacqueline ran a well-established dance school with about 150 students. The two were married and now he now works at Mary Queen of Peace Catholic Church.
"I'm a city girl, and when my husband said Billings, I said, 'Where?' I'd never heard of Billings, Montana," Jacqueline says. "To me, Billings is like the country. In Ireland, the country is anything outside Dublin, and it's relaxed and friendly, and where everyone has time in their day to talk to you."
With her outgoing personality and distinctive accent, Jacqueline made friends easily. Three years ago, with some encouragement, she started the Claddagh Academy of Irish Dance, named after the Irish symbol of love, friendship, and loyalty. She teaches four classes a week and has about 40 students, mostly girls, with a couple boys.
Here in Billings, traditional Irish dance is her way of staying connected to her heritage while sharing the Irish culture with others.
"The community here has been really welcoming and open," Jacqueline says.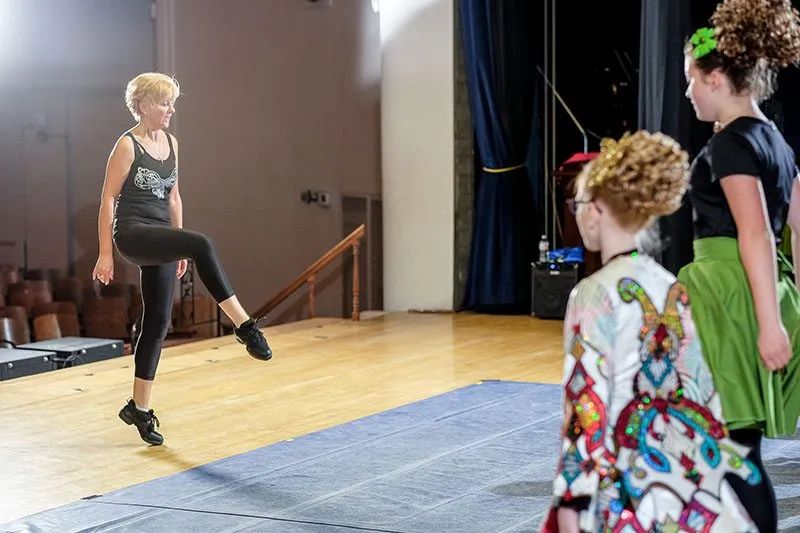 TRADITIONAL IRISH DANCE
As students learn to dance in Jacqueline's classes, they also learn the history and culture of Ireland and Irish dancing. It's a style that stands apart from other folk dancing as dancers typically keep a high, straight carriage in their upper body, with arms still at their sides. All the movement – and there is plenty of it – is from the hips and below. This kind of dancing requires stamina and athleticism. It also engages the mind as dancers are required to memorize individual steps as well as complicated choreography.
"It's very technical, but for people who are looking at it, it doesn't always look that way," Jacqueline admits.
She has a discerning eye for form because she is a certified Irish dance adjudicator and has judged the world championships twice since moving to Montana.
Dancing has been a part of the Irish culture dating back to the 18th century when families would come from across the countryside to meet at crossroads for dances, music and socializing. Various dances originated from the far reaches of Ireland's four provinces, and dance masters would travel the country teaching new dances at these gatherings. The basic steps stayed the same, Jacqueline shares, but each dance master brought his own interpretation.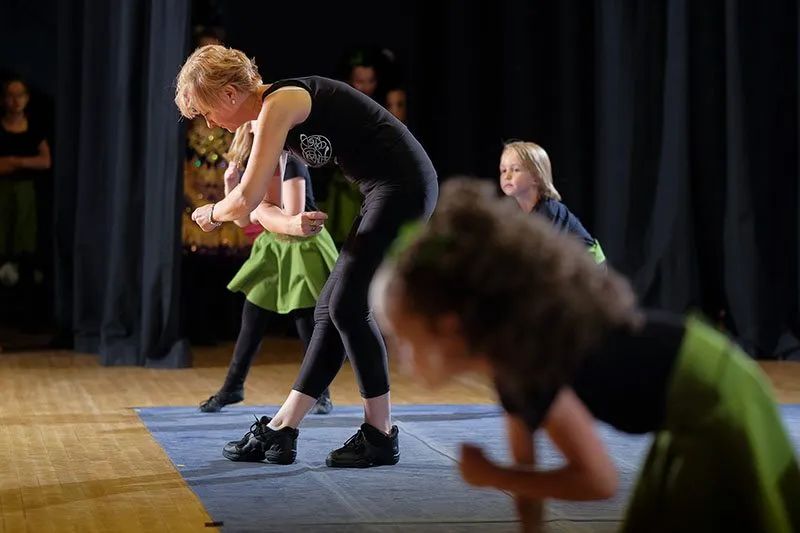 A TRIP OF A LIFETIME
Last year, a group of eight Claddagh Academy dancers had the opportunity to experience the Irish culture firsthand with a trip to Ireland to compete in a feis, the Gaelic term for a dance competition. The competition lasted two days, and the Claddagh Academy girls brought home a collective 130 awards.
Melanie Norberg's daughter Meagan, 17, has been dancing with Jacqueline for three years and was among the dancers who made the trip. Her daughter started training later than most of the girls whom she competed against, but her hard work paid off with numerous awards.
"She did amazingly well," Melanie says. "It was so great to see all the girls dancing in competition against Irish dancers who dance all the time."
Melanie attributes much of the girls' success to Jacqueline.
"She's patient and kind but is stern when she needs to be. You can really tell she's been teaching for a long time."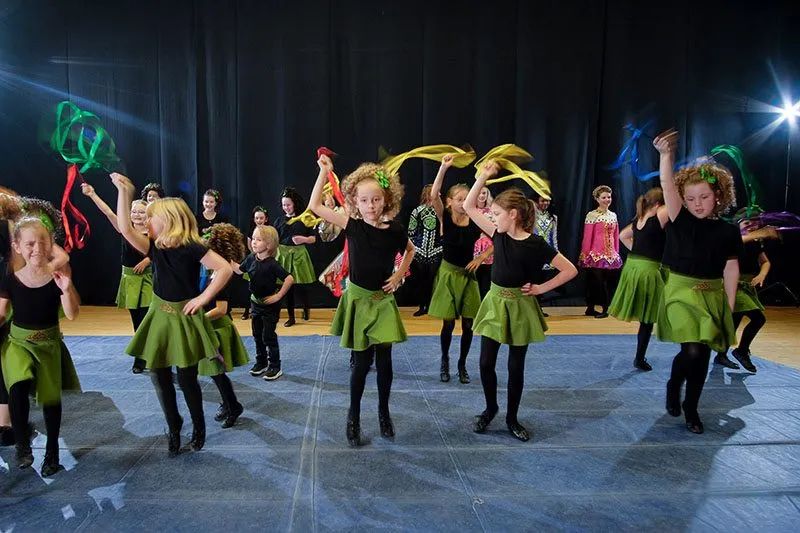 Claddagh Academy students learn to dance, but parents say it's not just steps and reels they learn. They gain confidence, become more outgoing, and learn the value of hard work and dedication.
Reata Limpp was just 7 years old when she competed in Ireland, the youngest dancer in the group. She competed in several individual events and earned 12 medals, her mother Marcie says. The whole experience has given her daughter direction and focus, and she's also become more outgoing.
"Reata made friends all over Ireland," Marcie says. "She loved it. She has a real passion for Irish dancing."
The girls' competition schedule was exhausting. When they weren't dancing they were touring the country, visiting museums and castles.
"We received a great reception there and they made us feel welcome. The girls were great ambassadors for Montana," Jacqueline says.
Later this spring Claddagh Academy dancers will head to Florida to compete in a U.S. National competition.
"Competition sharpens their awareness and helps them raise their own standards," Jacqueline says. "Not all kids want to compete and that's okay. They learn Irish dance for the culture and the social aspects."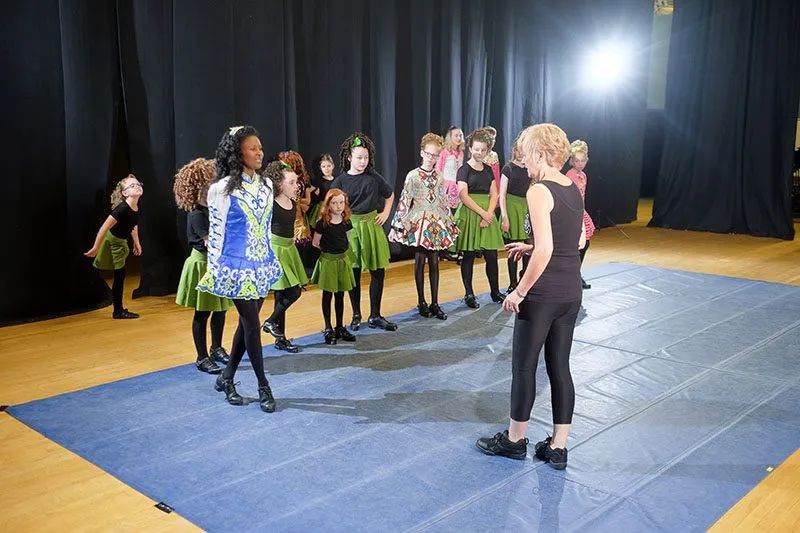 When Zoe Marvin, 12, was adopted from Ethiopia as a toddler, she had a sway back, caused by malnutrition. Her mother Anna enrolled her in Irish dance to strengthen her core. Since that time, dancing has caused her back to completely straighten, Anna says, and Zoe is more athletic and has built up her stamina.
Aside from athletic growth, Anna says she's watched Zoe develop meaningful friendships.
"The girls are really a tight-knit group and I think that's attributed to Jacquie," she says. "You could not ask for a better role model for your child. She's the most patient, kindhearted individual you could ever meet."
The deep personal connection is mutual.
"I'm seeing some of them grow up in front of my own eyes and become mature young women," Jacqueline says.
Teaching, she adds, gives her a way to share her Irish heritage with not only her students but everyone who sees them perform. It's a deep source of pride for this one-of-a-kind dance instructor.
"No matter where I go I bring that little bit of Irish culture with me," Jacqueline says.
FOR MORE INFORMATION about the Claddagh Academy of Irish Dance, visit claddaghirishdance.com