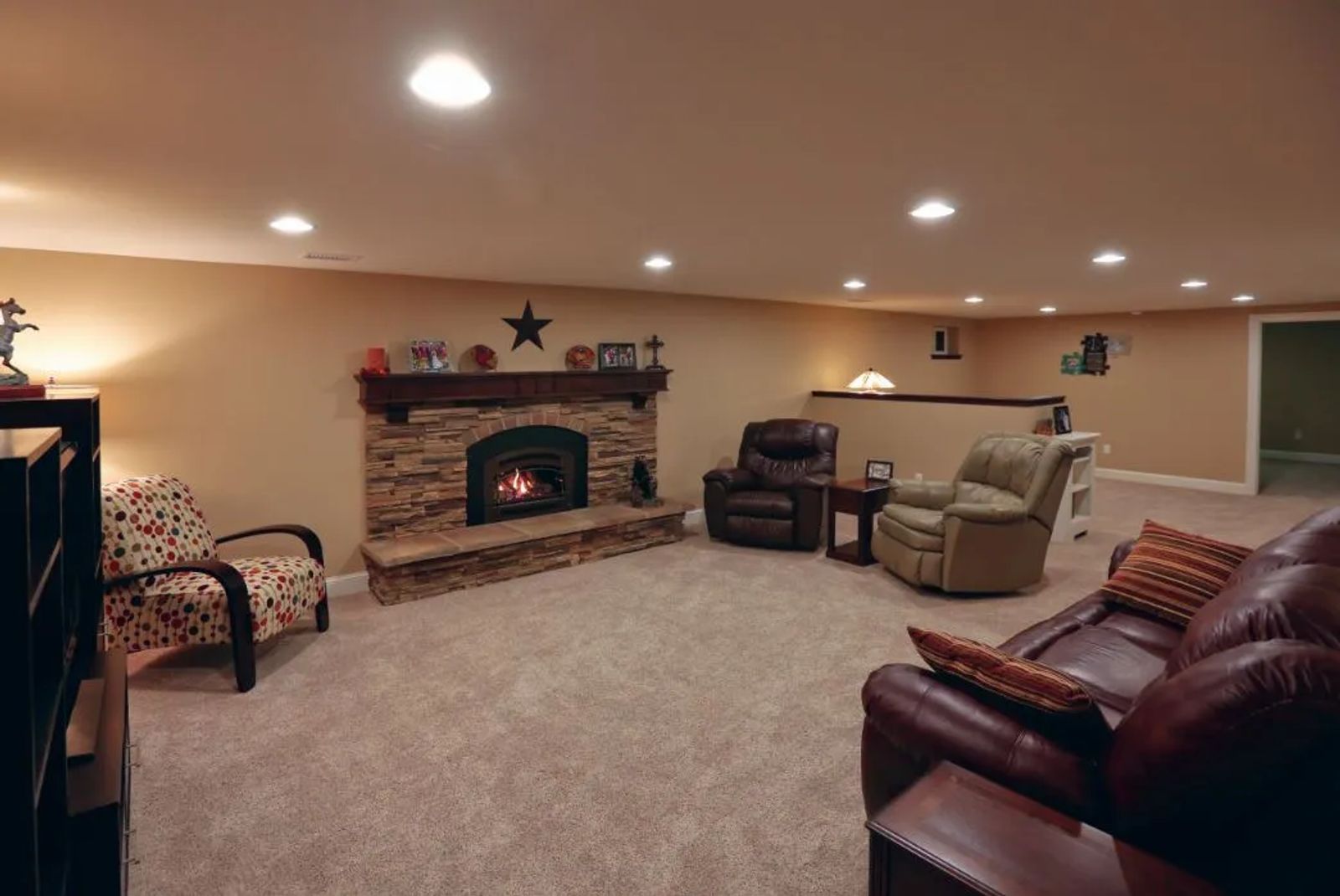 Capturing the Essence of Home

Nichole and Kent Wood's first home as newlyweds six years ago traces its roots back to the late '70s. The ranch-style house, which sits on a half-acre lot resonates with good bones. The couple loves the home's convenient location, nestled into an established neighborhood off Poly Drive. The main level of this 3,000-square-foot home confirms modern updates. However, the downstairs didn't always look as hot as it does today.
"It was very dark and cold down here," explains Nichole about how the basement in her home used to be. Now an amazing transformation bathes this lower level in warmth and smart comfort. "We even had to remove a wall as the previous owner had a wood shop in the back of the room."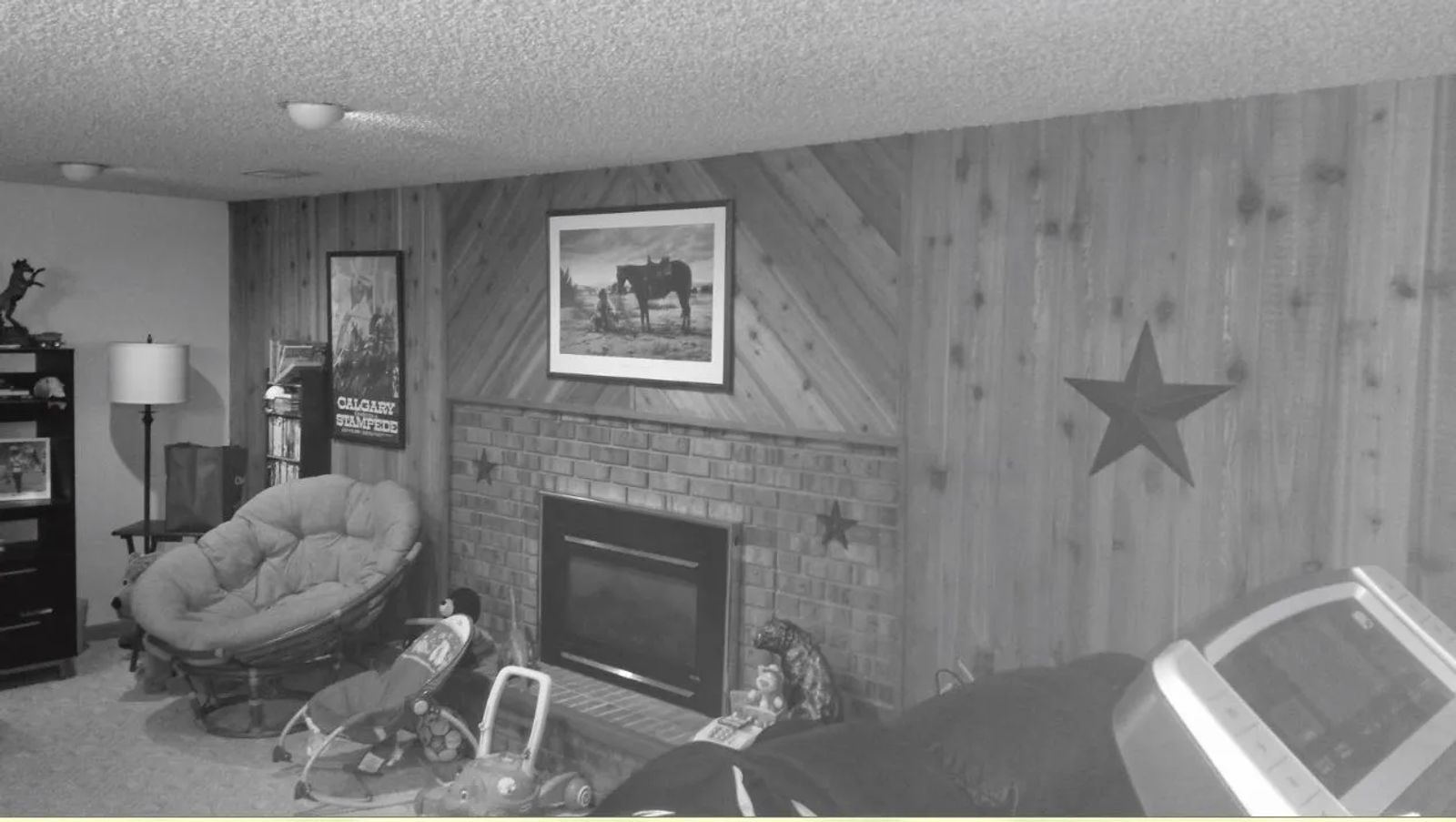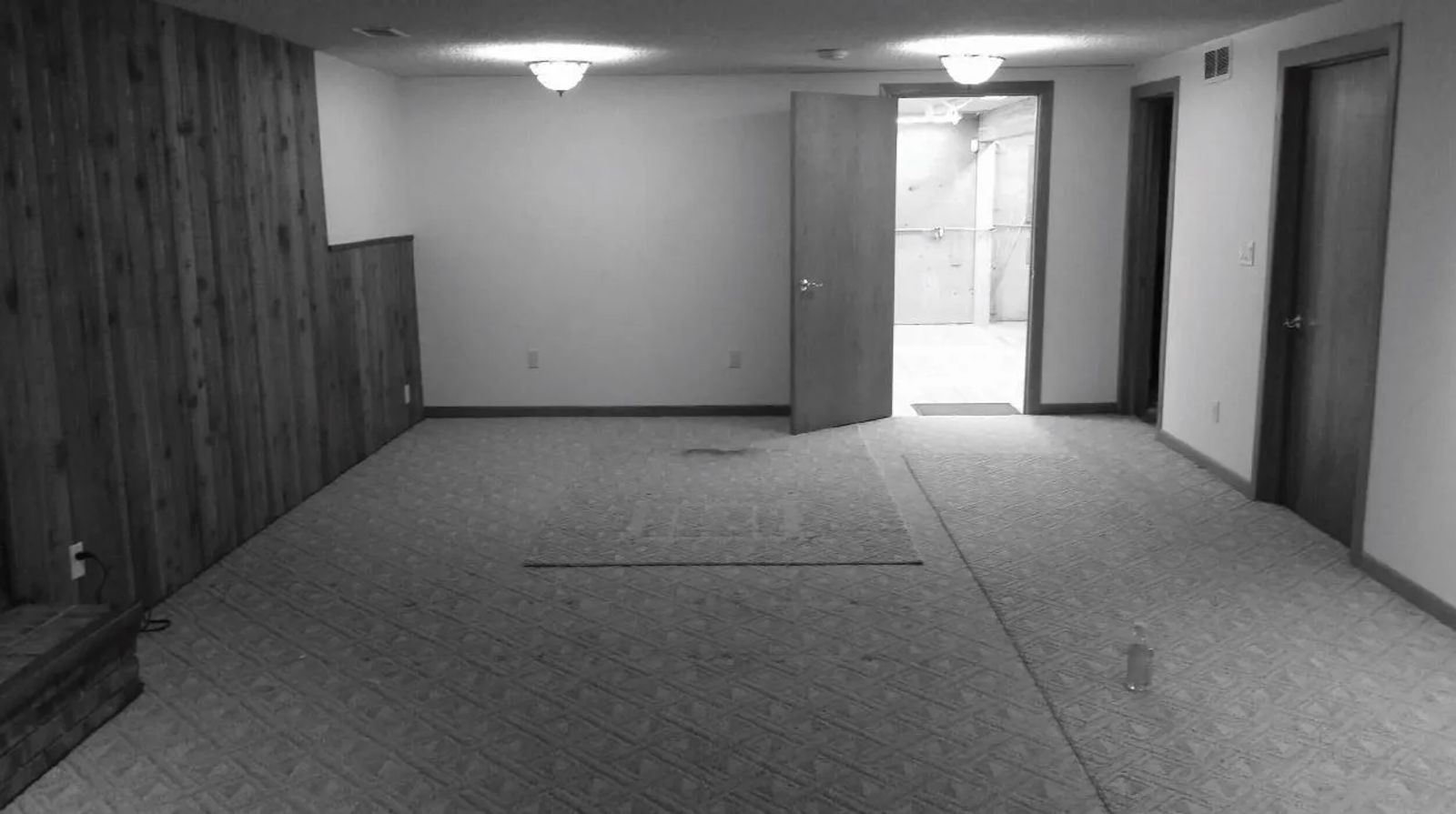 The dingy old shop area has given way to a lovely guest bedroom with an egress window and a roomy built-in closet. "My parents love it," she adds.
What's not to like? This downstairs space exudes the same homey atmosphere as the upstairs. And, it affords an extra dose of privacy. Windows invite natural light into the entire area and a custom gas fireplace installed by R & T Services gives this basement the family 'feel' these homeowners love.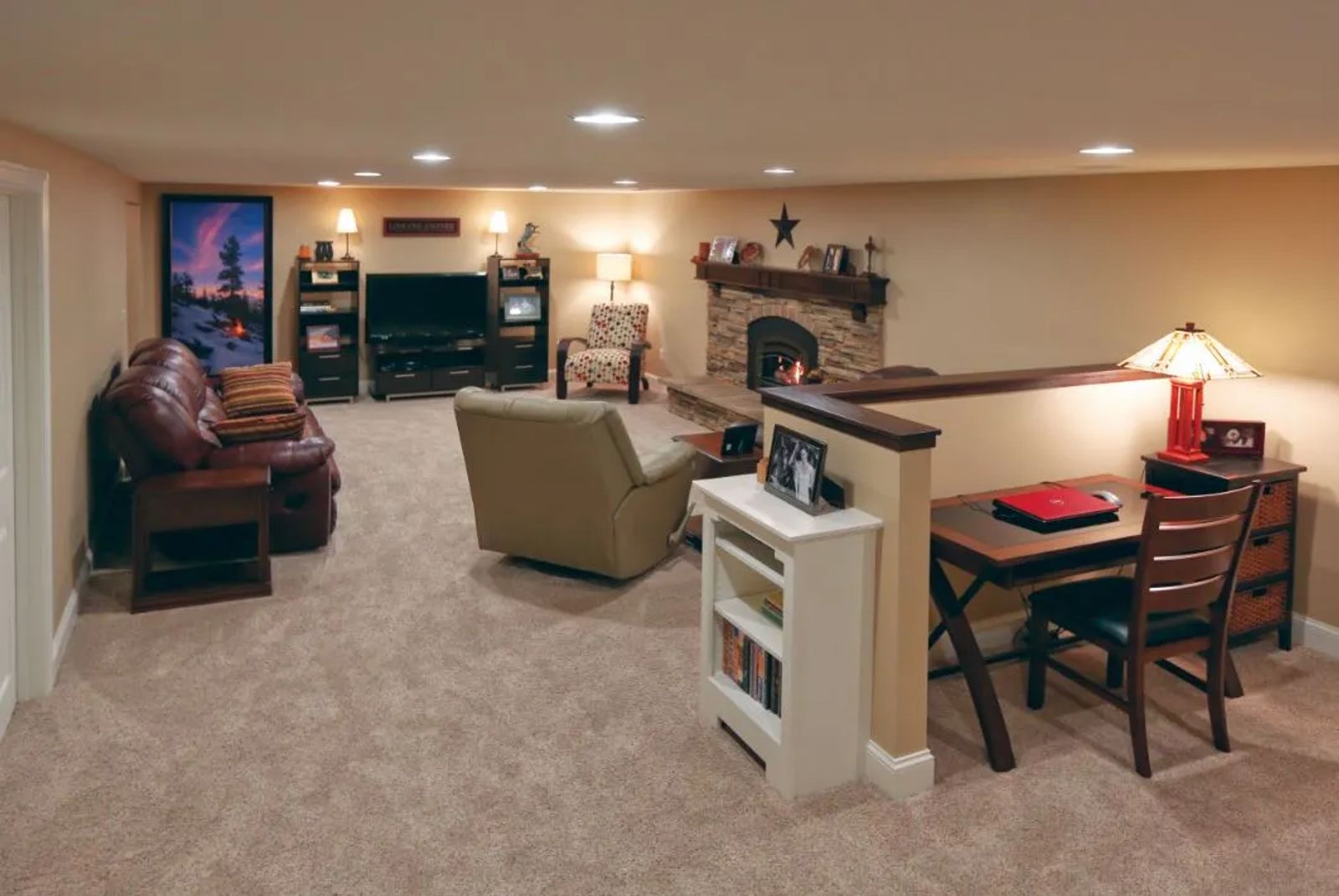 "We love spending time down here," notes Kent. "All of our TV watching is downstairs as it's the only one in the house!"
This additional living space offers Nichole and Kent a place to unwind after their busy days as commercial lenders for First Interstate Bank in Billings Heights. While they kick back, three-year-old Miles plays to his heart's content with his train set in the designated play area. Nine-month-old Abigail is eager to join her big brother in the fun. Even though a partial wall separates the kids' zone and office space from the main part of the room, an eagle-eyed parent can easily oversee and participate in the activity.
The comfortability and warmness factor relieves Nichole and Kent of any concern for Miles and Abigail, as well. "We found out during the remodeling that there was no insulation on the north side where the bedroom is," shares Nichole. "It was nice to find that out." Just how they discovered the lack of insulating protection wasn't exactly pleasant.
"The whole thing that started this remodel process was a flood we experienced in 2014 in that back window," reports Nichole. Knowing the water problem needed quick attention, Alpha Omega Disaster Restoration in Laurel was summoned to the rescue. "Julie Johnson, my cousin, and her husband Willy own this business."
Since there's nothing like water damage highlighting the absence of insulation, along with kindling the idea of renovating, Nichole latched onto a referral Julie had made. Rich Naylor, owner of My Handyman Service and Construction, Inc., was the one recommended. "Julie had met Rich in a business class at Big Sky Economic Development" notes Nichole. "She said to me, 'I have the perfect guy for you.'"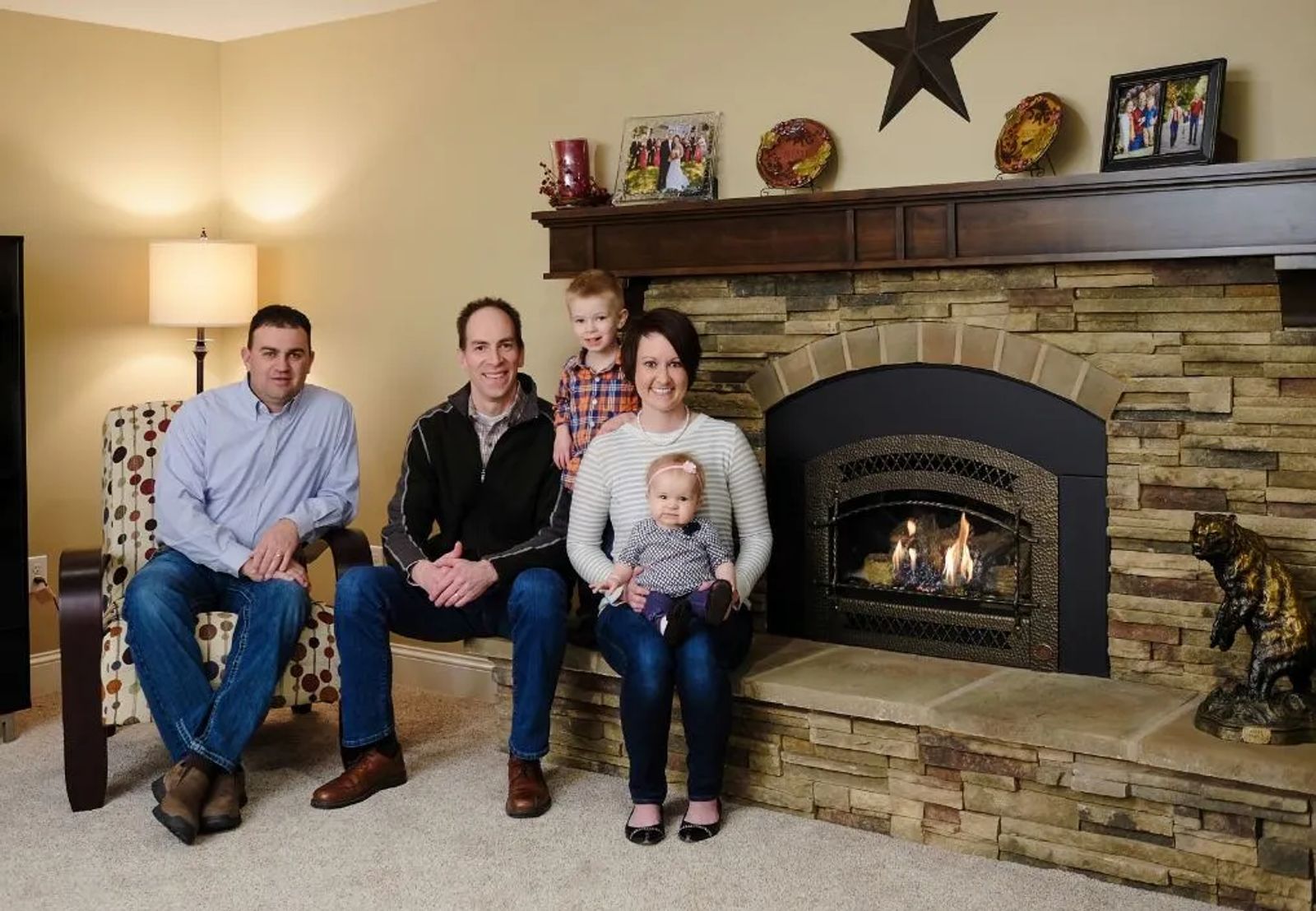 Nichole and Kent contacted Rich even though, by this time, they were looking to move. "We were in the process with a real estate agent to look at houses," mentions Nichole. "We looked at a ton, mostly online, but we loved our house and its location. So we decided to remodel."
"When Rich came rolling in," recalls Kent, smiling at the thought, "he had good ideas. We knew we'd be in good hands."
The makeover commenced. Sam Berry, lead estimator for My Handyman Service and Construction, guided the project from beginning to end. "Sam was out on the front lines," states Rich. "He made sure that what Nichole and Kent wanted was accomplished."
The homeowners wanted for their downstairs that 'Wow' factor they currently experienced upstairs. "We wanted it somewhat consistent," advises Nichole. The couple also alerted the construction team to the fact they had a project deadline.
"They were dealing with a pregnant woman," laughs Nichole. Therefore, the basement re-do needed to be finalized before Abigail's birth.
Renovation kick-off shifted into high gear. The crew ripped the walls down to the studs. The dated popcorn ceiling became a distant memory and contemporary recessed lighting came into focus. Old doors disappeared and fresh white ones were introduced. Plush carpeting from Murray Floor & Window Coverings promised to keep bare little toes warm.  The drab brick-faced fireplace took on impressive features – a beautiful rock front, large rock hearth and exquisite mantle.
"We custom-built the stained alder mantle," points out Rich. "We cut, milled and made the pieces including the trim on the partial wall." Dark wood against lightly-colored walls provides plenty of appeal to this stellar space. Hugging the end of this divider wall is a built-in bookcase. Its detail delivers functionality and a finishing touch.
"We wanted the room divided using a partial wall," says Nichole, "so we'd have the play area and office, not a bowling alley look. It's a universal space where you could also have an exercise area."
Options remain open as to how the Wood family chooses to utilize their newly-defined quarters into the future. As they look back, Kent reminisces.
"Toward the end of the job, (well ahead of Abigail's birth) it was about 6:30. Nichole was gone and I was having dinner in the kitchen with our boy. One of Rich's painters was finishing up downstairs and he could hear us, so, he started talking to our son, playing peek-a-boo. We couldn't see him but we could hear him. He started engaging our boy. It was just indicative of the people on the job. The key was that we trusted these guys."
Nichole and Kent are absolutely "thrilled with the work." They're excited about the refined family area they're now enjoying to the max.
"The highlight is that we formed a great relationship with Nichole and Kent," comments Rich. "It's that communicating back and forth, treating them like we would want to be treated. It was a fun project. It captures the essence of being homey and comfortable. At the end of the day, it's what it's all about."