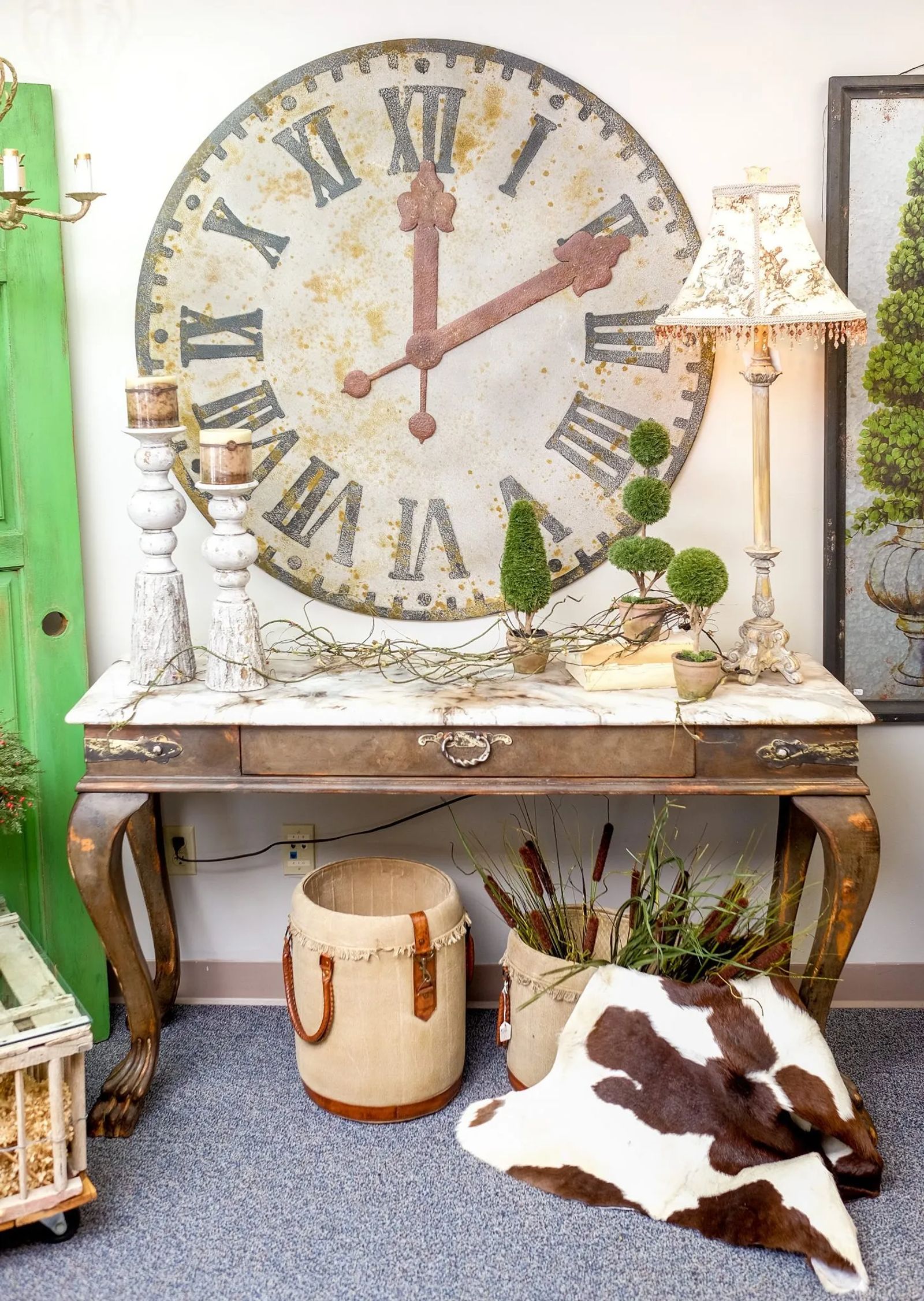 Easy Upgrades for Easy Living
There's nothing like the soothing comforts of home sweet home. It reflects how you express your individual style and personality. Whether your taste is modern or rustic, traditional or somewhere in-between, there are times when small upgrades can deliver a big impact. Just take some of these cues from our design experts.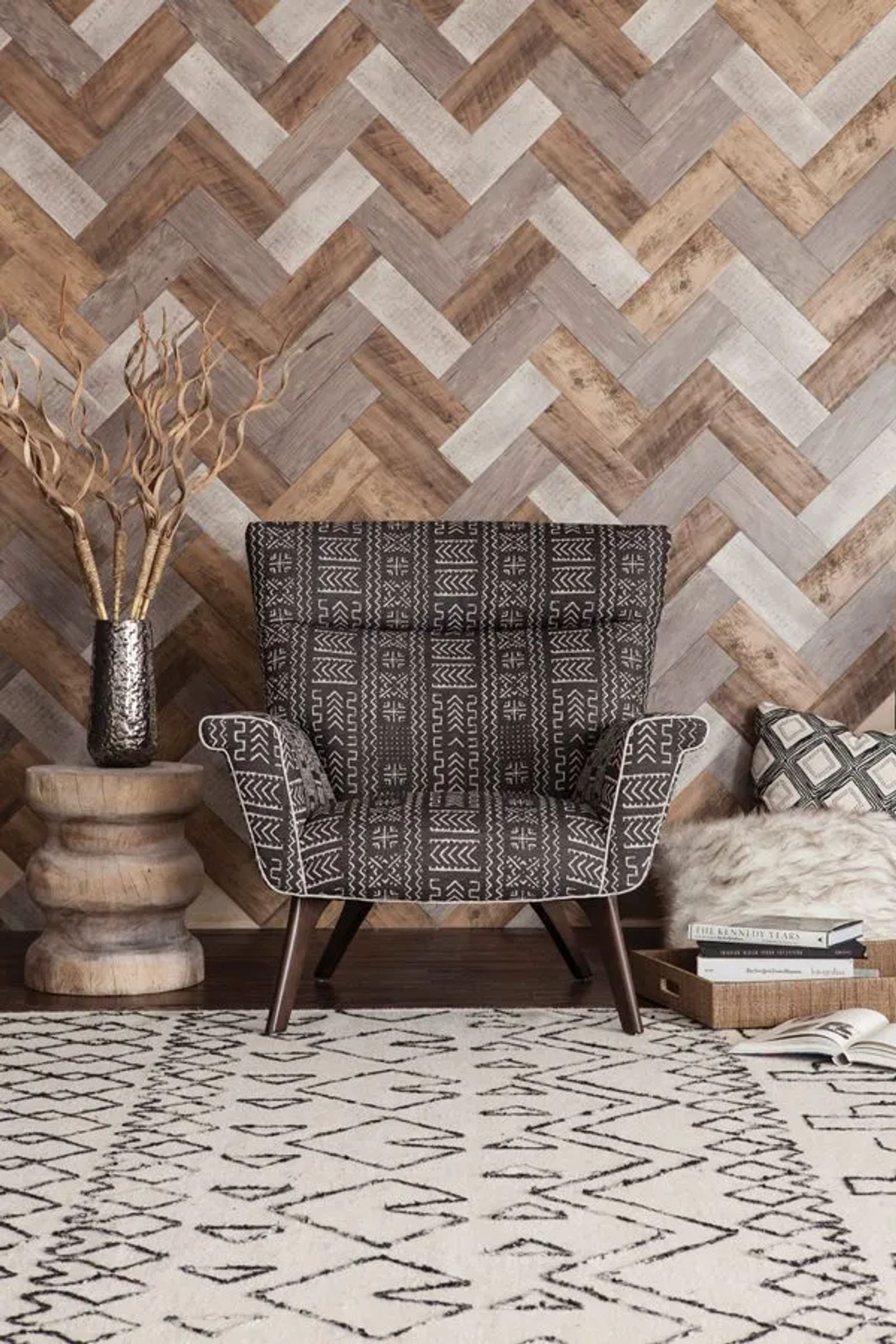 GO GLOBAL
A trend that's gaining a wild wow factor in the world of design involves "all things tribal." Interior Designer Tiff Davidson-Blades, owner of Davidson Home Furnishings & Design, says, "It's not a new trend but is a look that is growing in fabrics, furnishings and décor."
A simple, yet, refined piece is this black and white print accent chair. Tiff says a piece like this can infuse interesting patterns and personality to a room.  Tiff says, "Surround it with more natural woods and earthy décor pieces such as woven baskets and macramé." She adds this look works best when incorporated into a more eclectic or transitional-styled room with a casual feel. There are exceptions however. "It can be stunning in formal or contemporary settings if you are using true artifacts or artwork," she says. "The pairing of the sharp transitional lines of this chair with linear tribal print makes the perfect match!"
 To see more pieces visit the Davidson Design showroom at 2228 Grand Avenue and check out their website at www.davidsonhomefurnishings.com
ANTIQUE FEEL
Treasured refurbished furniture can deliver a distinct look to any room. Give new life to an old solid pine sofa table with incredible lion's feet legs and the transformation knocks your socks off. The sturdy construction of this aged sofa table that originally sported a plank top returns to refinement. "We updated it for a modern look," exclaims Kate Stevens, owner of Salvage Designs.
This engaging piece now showcases a top resembling marble. Kate started with a fine layer of concrete before custom painting it to mimic the veining of marble and sealing it with epoxy. She even used a blow-torch in this clever technique. "It looks like an art piece," articulates Kate.
Kate burnished (distressed) the table's metal hardware to enrich the appearance and painted the pine a graphite color using Annie Sloan Chalk Paint. She applied a dark wax to seal and protect the wood. The result is a repurposed sofa table that would be a perfect fit in the foyer, living room or dining area. Salvage never looked better.
For more information on "re-loved" pieces go to www.salvagedesigns.com or visit the store at 234 Moore Lane.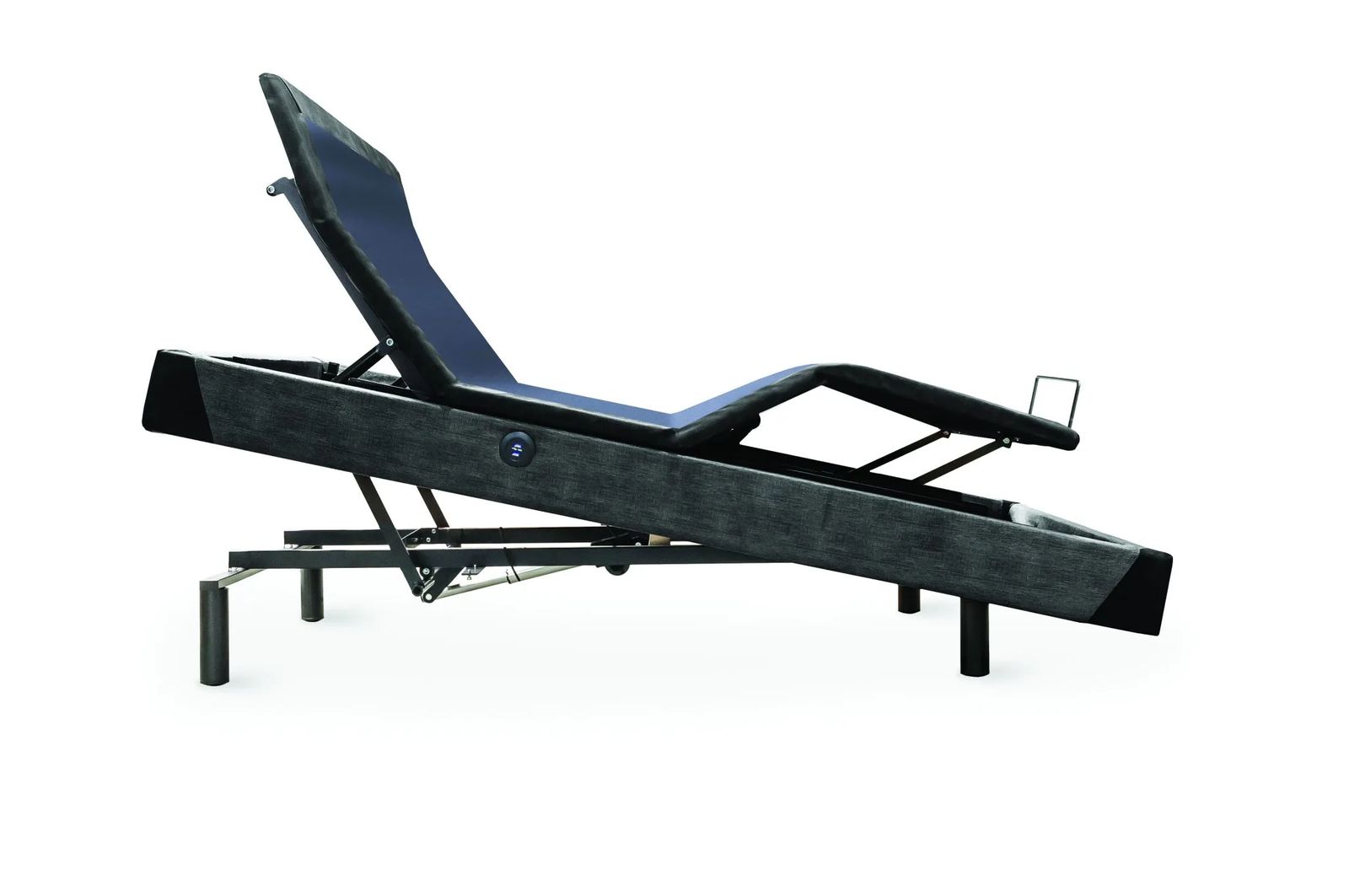 LIFE CHANGING
One small change in the space where we spend the most time can give your health a major boost. Mattress King Sleep Specialist Marty Husicka says swap out your traditional box spring with this "life changing" power base.
"A power base is compatible with almost any mattress," says Marty. "And, if you have any circulatory issues, any aches, acid reflux, or you've had knee or hip surgery, it will change your life."
The base also features a 'sleep enhancement' package complete with USB ports on each side to power up your phones and tablets. It offers under-bed lighting for those annoying trips to the bathroom, and even a flashlight.  "There are memory settings for position" points out Marty, "and white noise for relaxation." Oh, did we mention massage capability? Yes, it has that too.
See the power at Mattress King, a sleep specialty store, located at 1702 Grand Avenue and at 2425 King Avenue W. Check out their website at www.mattresskingmt.com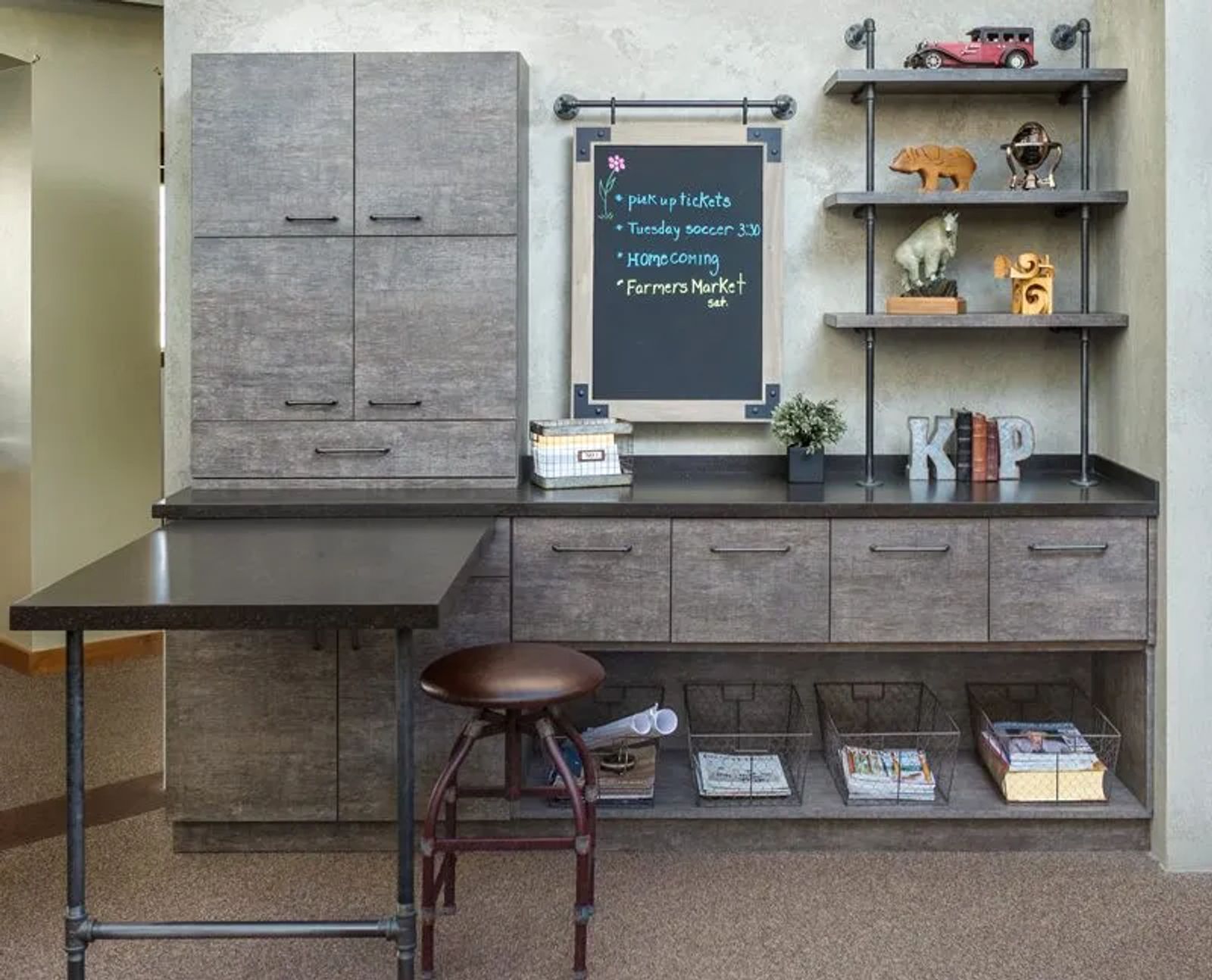 SIMPLISTICALLY DESIGNED
"Everyone needs to organize their life and have a place to work," comments Mike Myers, owner of Kitchens Plus. With more people working from home, a simplistically-designed office setting provides an easy and stylish upgrade.
The pieces here are customizable to your space and style. This particular home office stretches across an eight-foot wall. "It's casual-rustic with its textured melamine finish," says Mike. "Black iron pipe supports both the work surface and the shelving. The hardware mimics the pipe."
A Corian countertop offers a natural stone look while the piping gives some industrial strength to this multi-functional space. Hang a chalkboard in the center. Place a printer on the lower shelves. Fill the four file drawers, and you're still left with upper cupboard for storage and shelving space for accessories. This purposeful piece keeps the mood casual while you work away to your heart's content.
To find out more about custom home office spaces, see the experts at Kitchens Plus located at 1010 S. 29th St. W and check out their website at www.kitchensplusmt.com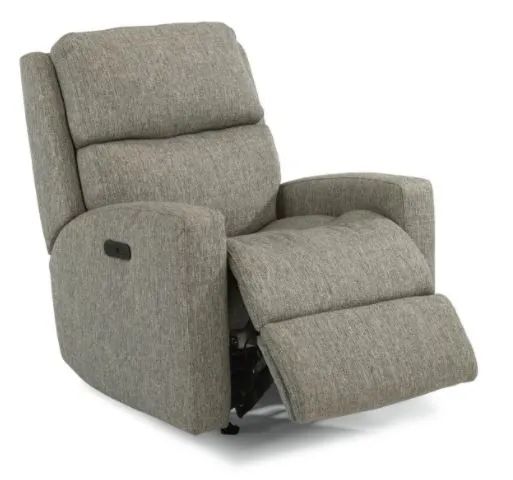 CLASSIC COMFORT
There's one undeniable way to melt away the stress after a busy day and that's in the arms of a recliner.  The timeless appeal of these comfy tension reducers remains at an all-time high. And, the design keeps getting better as technology improves.
With over a century of manufacturing experience, the Flexsteel brand brings another American classic to the forefront. The Catalina Fabric Power Recliner offers contoured seating so you'll relax in ultra-comfort. Available from Conlin's Furniture in tantalizing colors including ruby and mocha, this body-hugging modern design is built to last.
"The new power adjustable headrests are perfect for reading or watching TV along with the comfort and styling of the Blue Steel frame that Flexsteel is known for," says Conlin's District Manager David Brimmer. The chair even offers the option of dual USB ports. "How can you go wrong? With the push of a button you're treated to optimum comfort and support." Support can be found in gel-infused memory foam cushions in select fabrics. Sink into this recliner with a fully padded footrest and sloped arms. It's color-coordinated to fit well with any style.
For classic comfort, visit Conlin's Furniture at 739 S 20th Street W. and/or log onto www.conlins.com