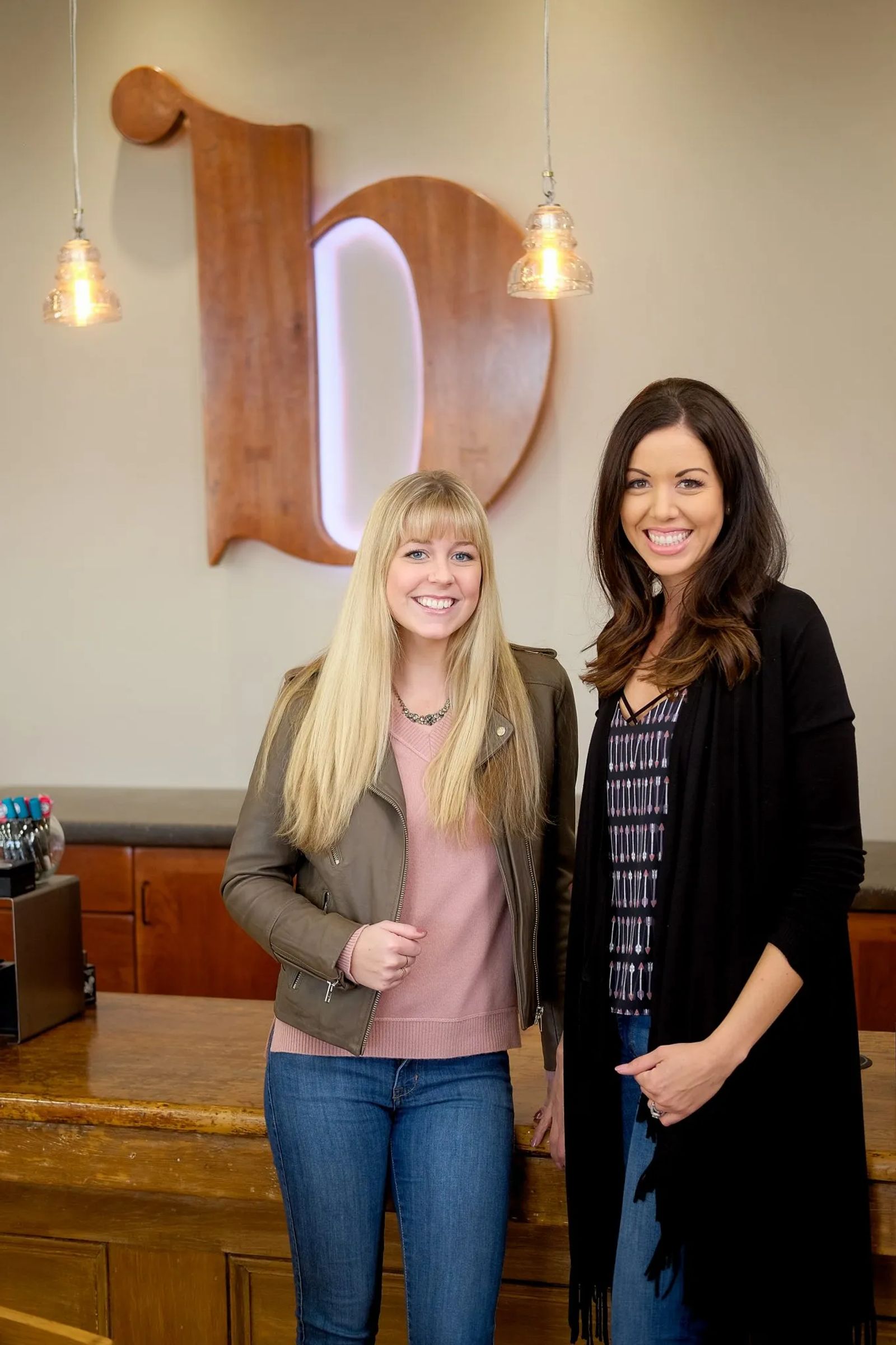 Enterprising Women: Earning their first $100
The road to becoming a successful businesswoman not only takes hard work and dedication, it involves taking risks, working connections, using entrepreneurial creativity, reaching beyond the glass ceiling, and, for many of us, balancing family life with work. Some self-starters begin with a dream. Others start with a passion to fuel. All prove they are women who aren't afraid to take an idea and run with it.
So how did some of our area's prominent business leaders earn their first $100? And, more importantly, how did they spend it? Each of these women tells a unique story with one common thread. They wouldn't change a thing, no matter how tough the journey has been.

NEECEE'S DENISE JOHNSON, THE IDEAL DREAM
"The roots of Neecee's started years ago," remembers Denice Johnson. "I was a stay-at-home mom and wanted to make some extra money to go toward family vacations. I talked to my husband and we decided to invest $72 of our grocery money into an idea I had."
The idea didn't take long to pay off. After buying a few "garments" and redoing them with original-designed appliques, this entrepreneur took the outfits to her kids' school hoping the teachers would place some preorders. "I came home with $420 in sales that first day," exclaims Denice, "repaid my grocery money loan and invested the rest into my new business!"
By reinvesting those first dollars, Denice's business eventually evolved into Neecee's, a woman's clothing store filled 'With the Color of Confidence.' It's been a Billings staple for over two decades. "I don't think it matters what age you are," notes Denice. "You just need a dream and then be prepared to do the work to put wheels on that dream."
Today, Denice's five children are grown. She adores her seven grandkids and has another on the way. The family continues to vacation together.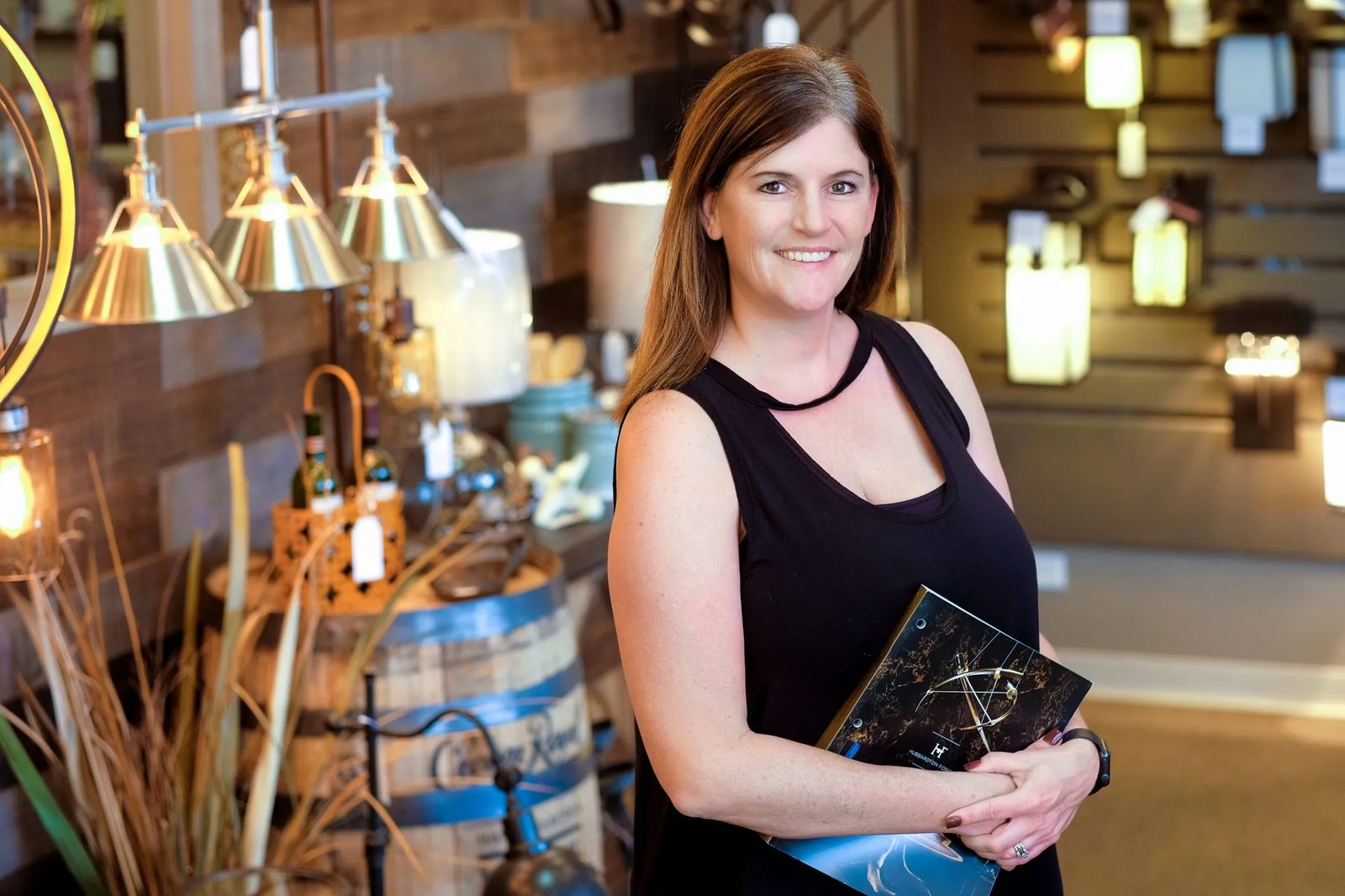 ONE SOURCE LIGHTING'S LAURI PATTERSON, GIVING 100%
Lauri Patterson remembers working hard for the money in Bismarck, North Dakota when she and her husband Ken were both going to college, both working full-time jobs, and both caring for their two small children.
"I was working for One Source Lighting in the warehouse," says Lauri, "and going to college for a communications degree to become a TV reporter. My husband worked the 4 p.m. to midnight shift at his job, was up until 3 a.m. doing homework, and then going to school from eight in the morning until it was time to go to work."
For four years, this dynamic duo kept up the grueling schedule. However, "We both graduated with honors from the University of Mary. We were called, 'the married couple that graduated together.' It wasn't easy but I wouldn't trade it for the world," cheers Lauri.
Life after college brought Lauri and her family back to Billings, her hometown. The owner of One Source Lighting that Lauri had worked for in Bismarck asked her to open a store here. "I was only 29 when I started One Source Lighting," sings Lauri. She hasn't regretted her decision for a moment.
This young woman earned her first hundred dollars during the busiest time of her life. And, how she spent it? "We had two kids in daycare so every penny went to child care, swim lessons and school supplies. It still does," she laughs, "as the kids are in college!"
This year Lauri celebrates her fourteenth year in business and her twentieth wedding anniversary. Just this past April, she officially became the 100 percent owner of One Source Lighting here in the Magic City.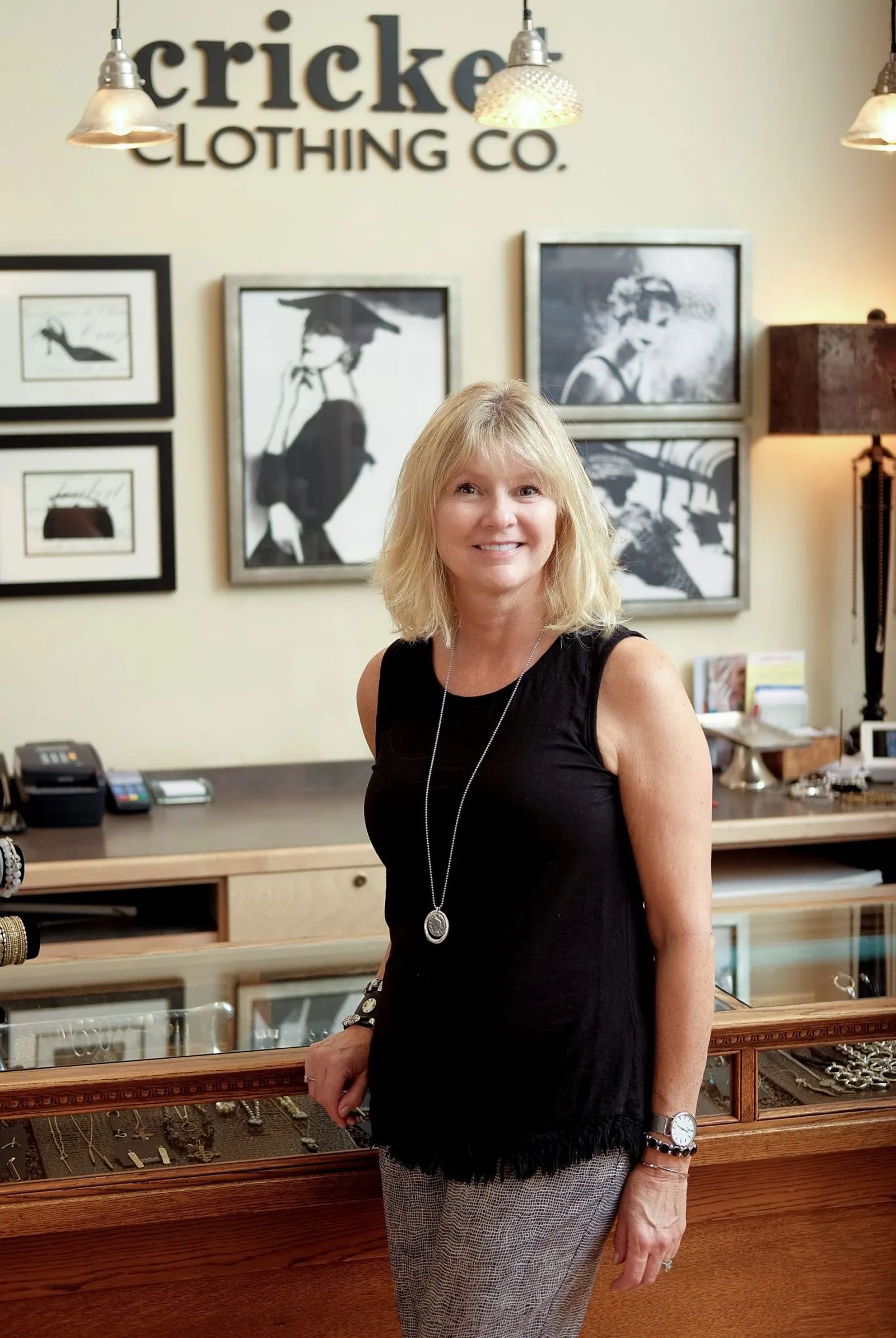 CRICKET CLOTHING'S LAVERNE ROYER, FATHER KNOWS BEST
Laverne Royer wondered what she would major in at the start of her sophomore year in college. At one point, she had asked herself what she liked to do. "I liked to shop and I liked fashion," she says. This knowledge led her to obtain a business/marketing degree.
"I then worked for a department store and for a specialty store," she adds. "I liked retail so I thought I'd move to Dallas and work for the big stores like Neiman Marcus or Sax. But, my dad, who always owned his own business, said, 'open your own store and I'll loan you the money. I'll invest in you."
"The first day we opened, I remember I was super nervous that I'd done this venture," reminiscences Laverne. "I was 25 and had borrowed the money from my parents. I took the lowest salary possible as I was afraid I couldn't pay it back." That was over three decades ago.
Laverne's first day at Cricket Clothing produced her first $100 – and more. "We were really busy and that calmed my nerves. I felt better that the store had made a good impression."
The money Laverne took in that day went directly to her loan payment. In five years, she had paid her parents back. Still "loving" what she does, Laverne continues enjoying the flexibility of owning her own business in order to raise her two sons.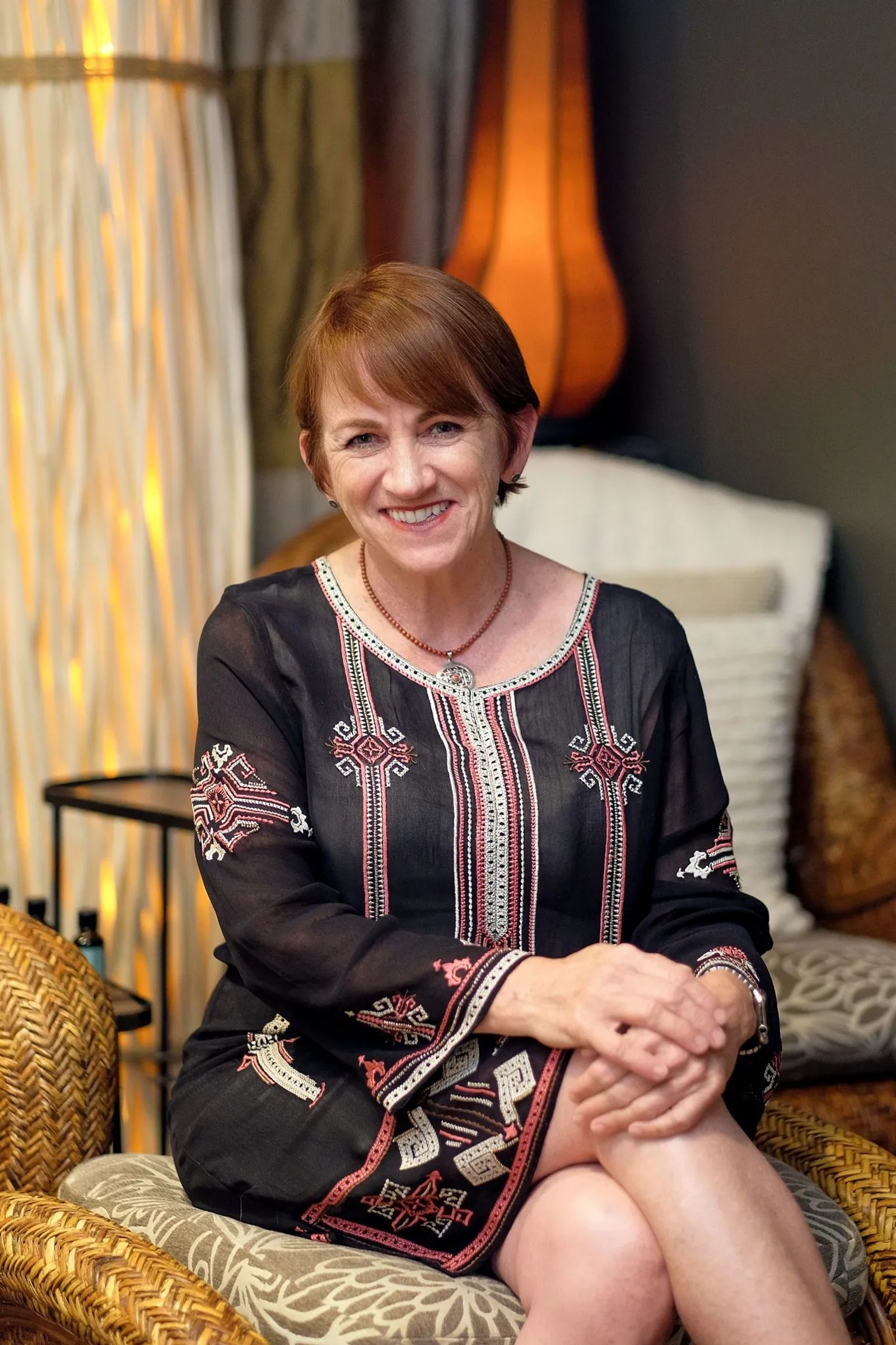 SANCTUARY SPA'S KRIS CARPENTER, IT'S YOUR BABY
Kris Carpenter likens her first business to motherhood. "I loved everything about it," she says. "It's as good as having a baby. It was actually nine months from when we started the business until we opened."
This September Sanctuary Spa, a luxurious haven for women, celebrates 19 years in its original location. Kris also owns Joy of Living and just recently opened Black Dog Coffee House, another enterprise that's always brewed in the back of her mind.
Even though Kris framed the first one dollar bill she had earned, she recalls, "I was being so busy being overwhelmed by being in business" that her first one-hundred greenbacks churned back into the business. A good lesson about money she knows she'll always remember is when her accountant said to her one day, "Good news, bad news. You made money." Kris had asked him, "Isn't that what I'm supposed to do?"
His response was that most businesses don't start off making money and the 'bad' news was that no taxes had been withheld. "I had lots of taxes and penalties to pay," laughs Kris. "It was a rough lesson for me."
For anyone wanting to start a business, she advises, "Take your time and do your business plan. Get help from our Small Business Development Center. Be prepared to work and be in love with it. It's your baby."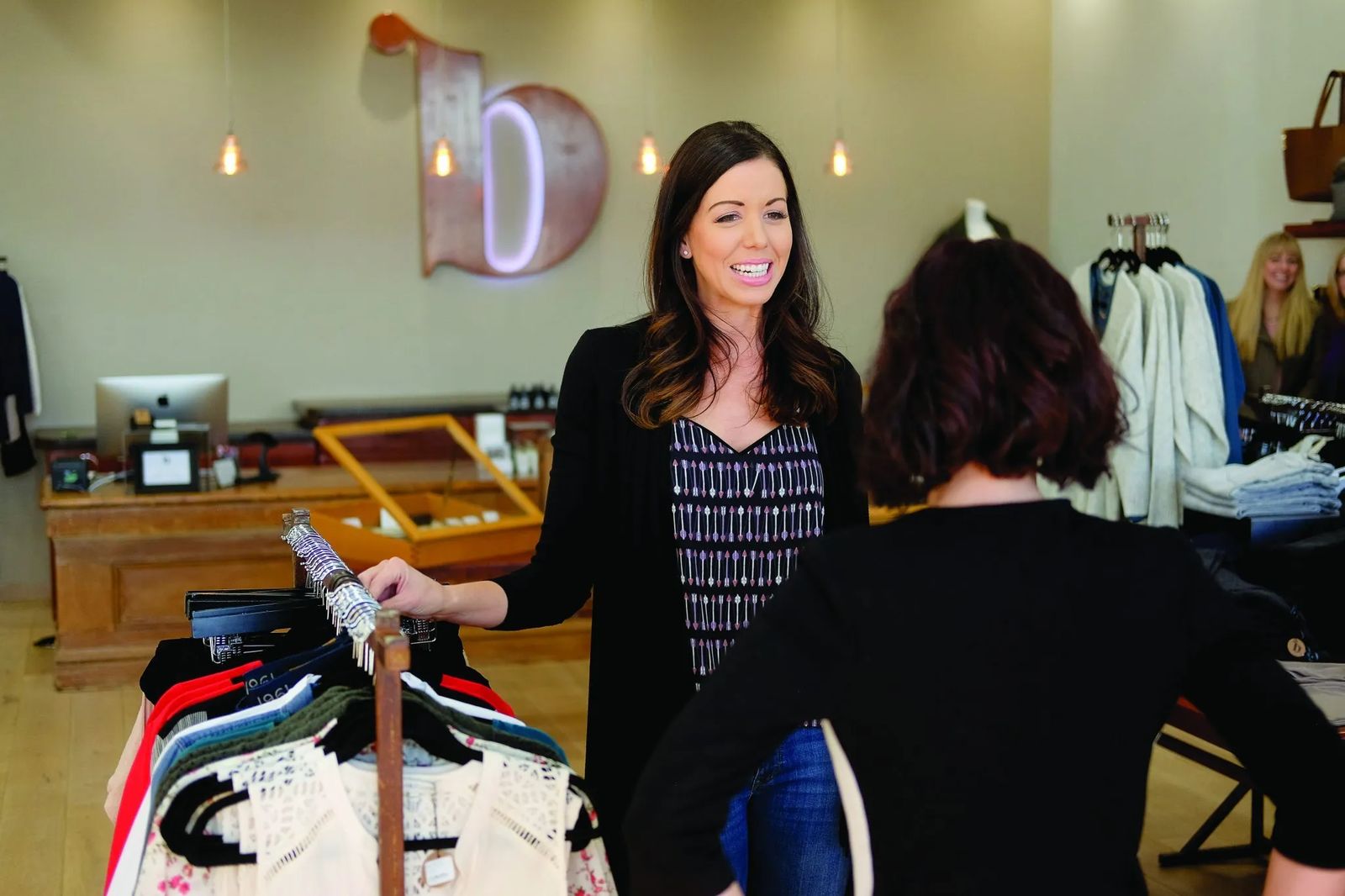 BOTTEGA CLOTHING'S KATIE CLINE ELLIS, STANDING TALLER
 Katie Cline Ellis opened her first brick and mortar store, Bottega Clothing, not long after earning her business degree at MSU-Billings at the tender age of 24. She had always been interested in fashion and had enjoyed working in retail, however, she doesn't hesitate to say she didn't know much about business eight years ago.
"I've learned along the way. It goes deeper than selling product," points out Katie. "It's helping women." Katie's been doing just that since Bottega's pre-opening night. Her mission and motto is "to help women gain confidence and to stand taller."
"My husband and I were setting up the store the night before we opened. Our friends and family supported us by coming and shopping. It was a mini soft-opening and my first one-hundred dollars went in the cash register. I made sure the cash register worked! Essentially, I reinvested it to buy more product and hire employees."
Katie's adamant about knowing what your purpose is in business. She articulates, "Employees are the most important piece of business so you need to lead by example. Seek driven individuals that are proud to execute the vision you've set so they can help other women stand taller."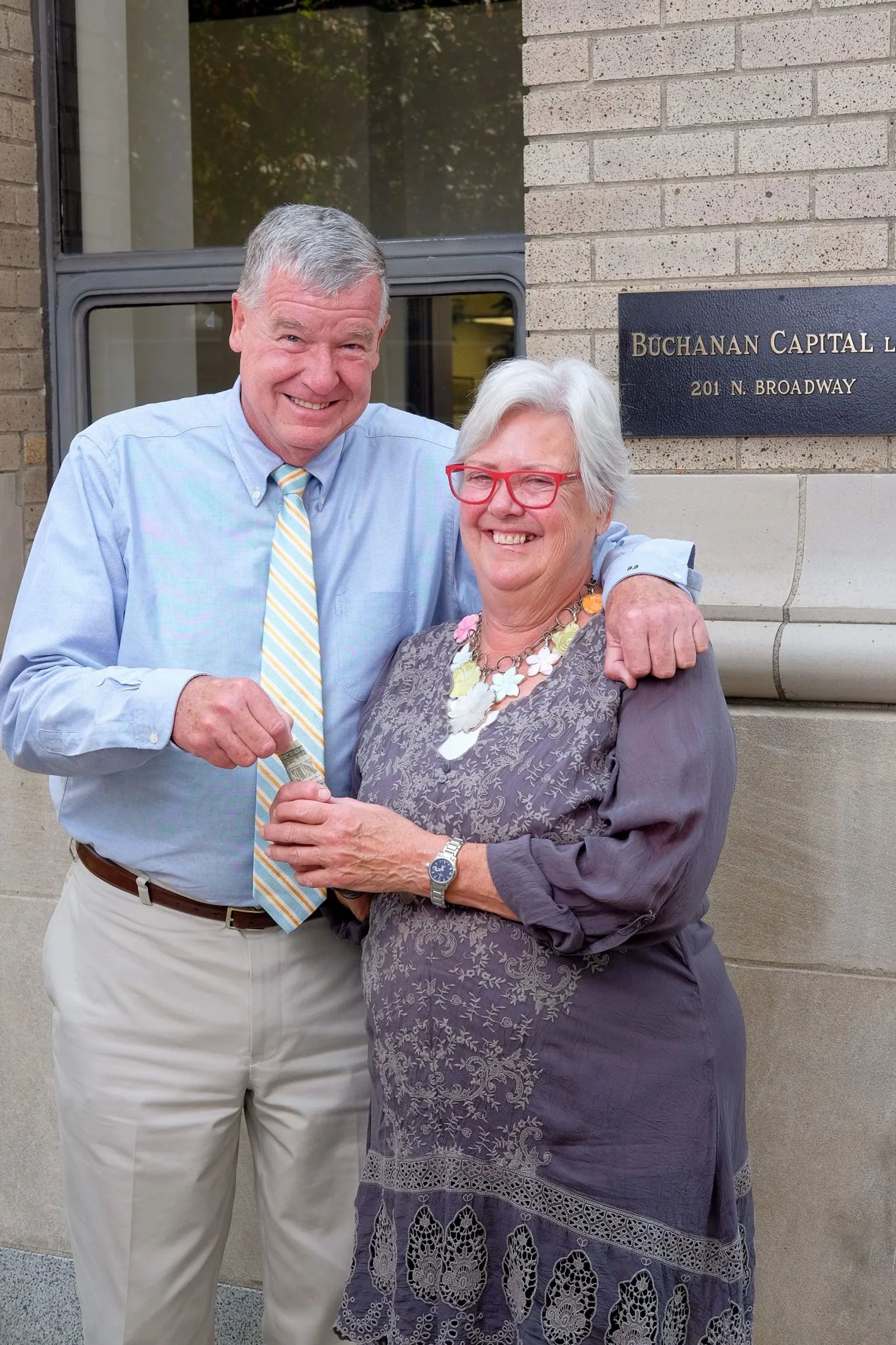 BUCHANAN CAPITAL INC.'S NORMA BUCHANAN, KEEPING HER NOSE TO THE GRINDSTONE
 Norma Buchanan clearly remembers earning her first hundred dollars at her first job while in college. "I went to work for my boyfriend who is now my husband of 40-some million years," she laughs. "He had paid his way through college as a firefighter in Alaska. With the business he was starting in Colorado it was all he could do to make it. So, I paid $37.50 for his truck payment with my first hundred dollars. I still work for him!"
During their college days, Norma's husband, Gary, worked with university professors and their wives. Norma, along with several of her female roommates, did the house cleaning for Gary's clients. She also managed to start a career in banking before moving to Billings and raising a family. She served as social secretary to Montana's Governor and First Lady for several years before helping found Buchanan Capital, a family-owned investment firm in downtown Billings.
Norma continues working with her husband at the firm where she is an Honorary Director of First Impressions. She also keeps busy with grandchildren, horses, dogs, and cats. Imparting some wisdom from lessons learned, Norma offers, "Some may have ideas about lofty jobs when starting out but you have to work your way up. Keep your nose to the grindstone and go after it."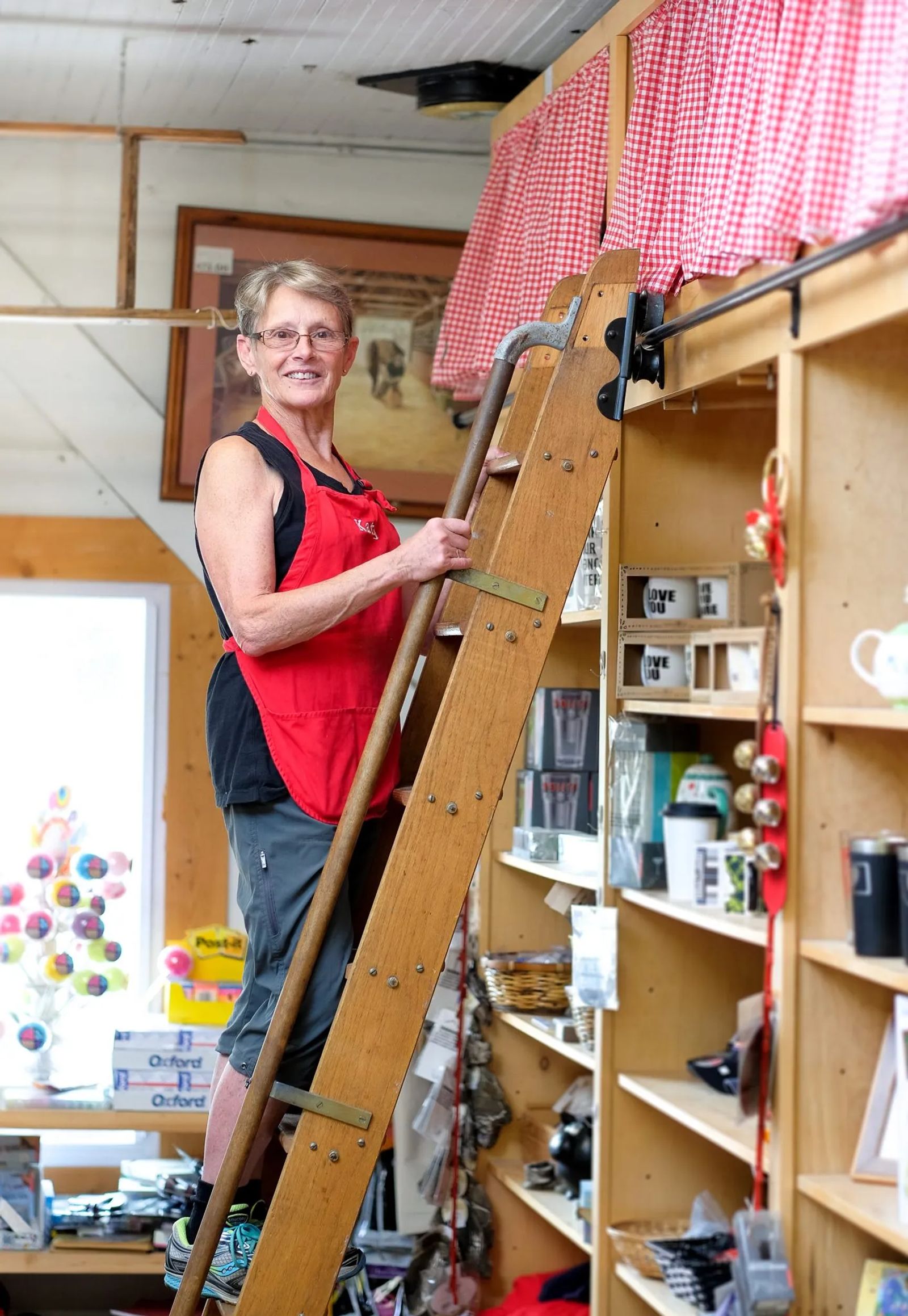 THE FISHTAIL GENERAL STORE'S KATY MARTIN, NEVER TOO OLD
Katy and her husband, Bill, are the proud owners of the Fishtail General Store, a staple in the small town for more than 100 years. It's the oldest general store in the state and continues to operate on a daily basis.
"We're the thirteenth owner," notes Katy, a very energetic sixty-something. "We bought it because we didn't want it to go away. It was an emotional buy."
Living in Fishtail for a number of years and taking care of parents, Katy recalls that many of the community members helped her and Bill out in the care of their family. Buying the store, allowed the couple to give back. "It gives us the ability to help others," she clarifies. "It's not easy but it's wonderful owning your own business. We're able to promote our local businesses by selling Montana-made items in our store. We sell their soap, their jewelry and a lot more! We believe in Montana."
Without pausing, Katy recalls the first hundred dollars they'd earned had gone right back into the store. "If you want to grow, you have to put it back into the business. Like with any job, you must be prepared and be devoted." On the go and with the voice of someone half her age, Katy's parting advice to would-be business owners, "You're never too old!"