Fall Into A Good Book!
Cozy up with these great reads
As the brisk air settles into the valley, fall is the perfect time to break open a great read — whether it be love, mystery, historical fiction or one of the most talked about best-selling novels. We've asked some women whose lives revolve around books to share a few of their favorites. These ladies with the Billings Public Library Foundation walked the stacks and picked a few of their beloved titles. So check them out. Who knows, their picks might just become some of your favorite page turners.
The Birth of Venus by Sarah Dunant
Random House, 2004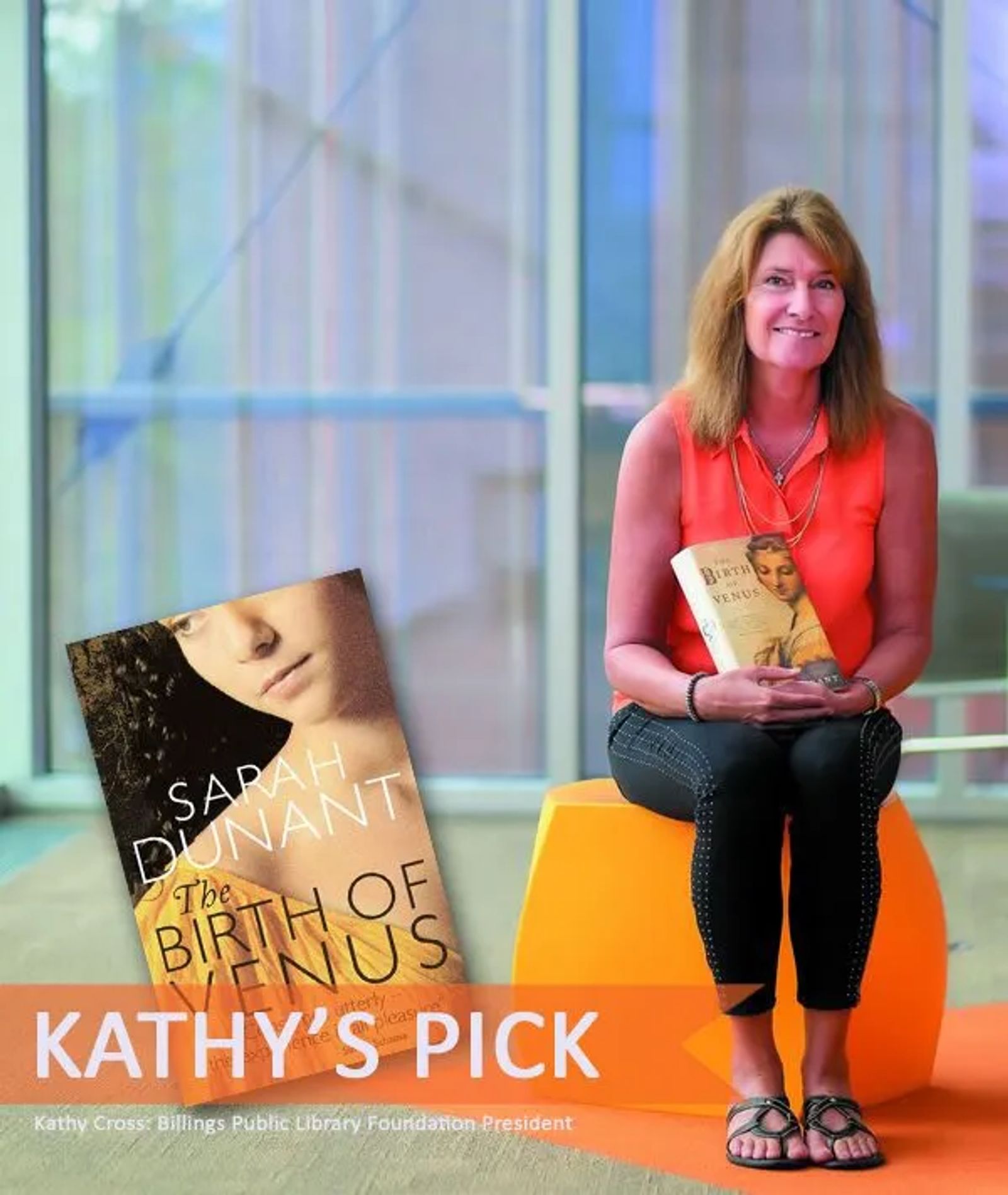 Travel back in time to 15th-century Florence where this gripping tale of love, art, political turmoil and betrayal takes place. The novel brings alive the history of this era through the eyes of the novel's heroine, 16-year-old Alessandra, the daughter of a wealthy cloth merchant. When her father brings a young painter back from northern Europe to decorate the family's chapel walls, the teen is captivated by what she sees. At a time when women couldn't even think about pursuing art, Alessandra learns her craft behind closed doors while a powerful attraction to the artist takes shape. This vivid historical novel sucks you into the storyline in such a way that you'll be putting aside your "to do" list to make time for a fall reading marathon.
"I'm actually on my second time around with this book. It has some history in it, but it also has mystery. It is just fun to read about that era. We are talking about the 1500s in Florence during the Renaissance with Michelangelo." ~Kathy Cross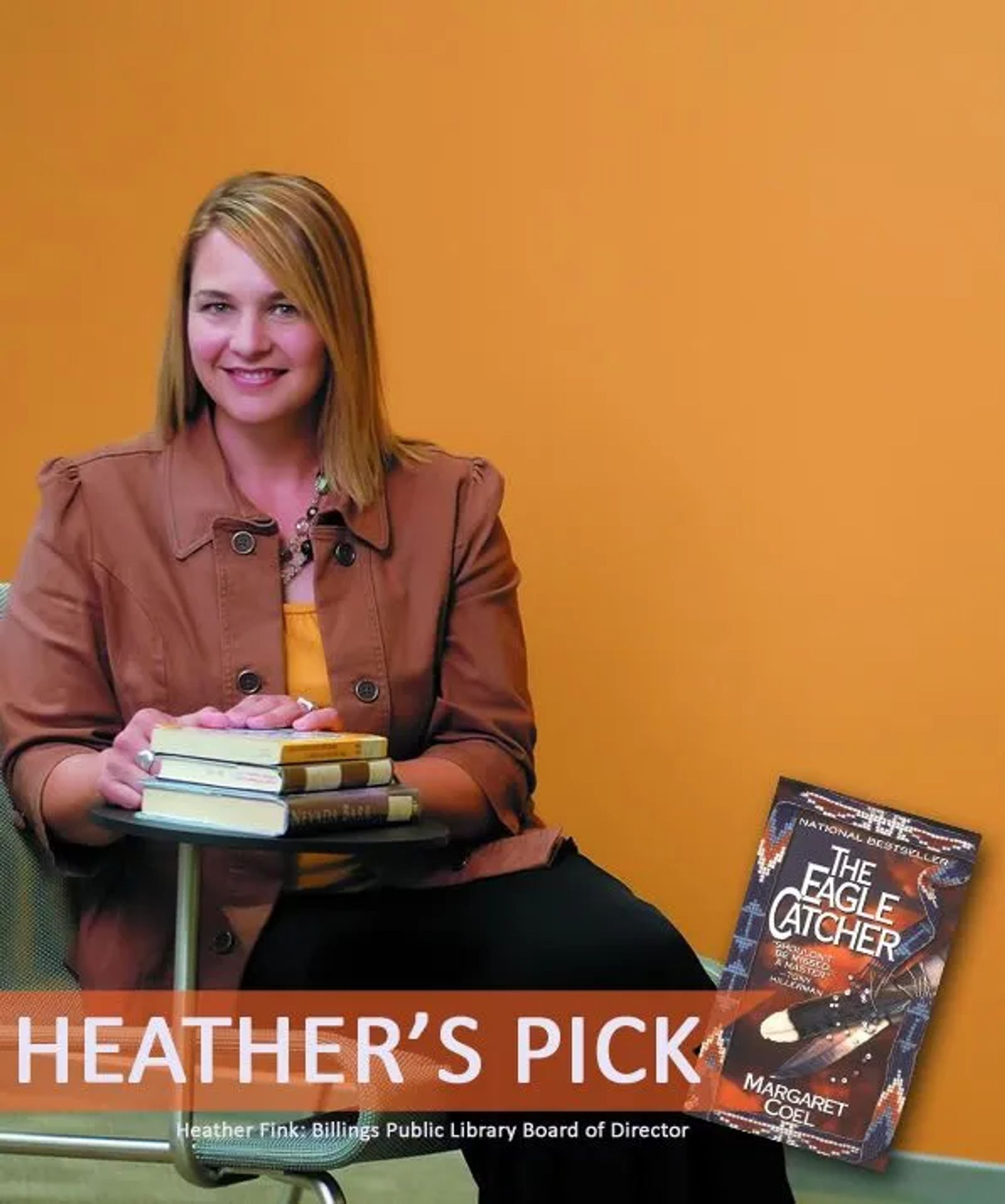 The Wind River Mysteries by Margaret Coel
Penguin Group, 1995 - 2014
The stage for mystery and intrigue is set in the wilds of Wyoming in this series featuring Jesuit missionary Father John Aloysius O'Malley and Arapaho attorney Vicky Holden. With more than 20 books in this fast-reading series, New York Times bestselling author Margaret Coel intertwines Native American culture with present-day twists and turns that will have you turning each page wondering what is coming up next.
"It is a mystery series set on Wyoming's Wind River Indian Reservation and there is some underlying romance in them too, which is fun." ~Heather Fink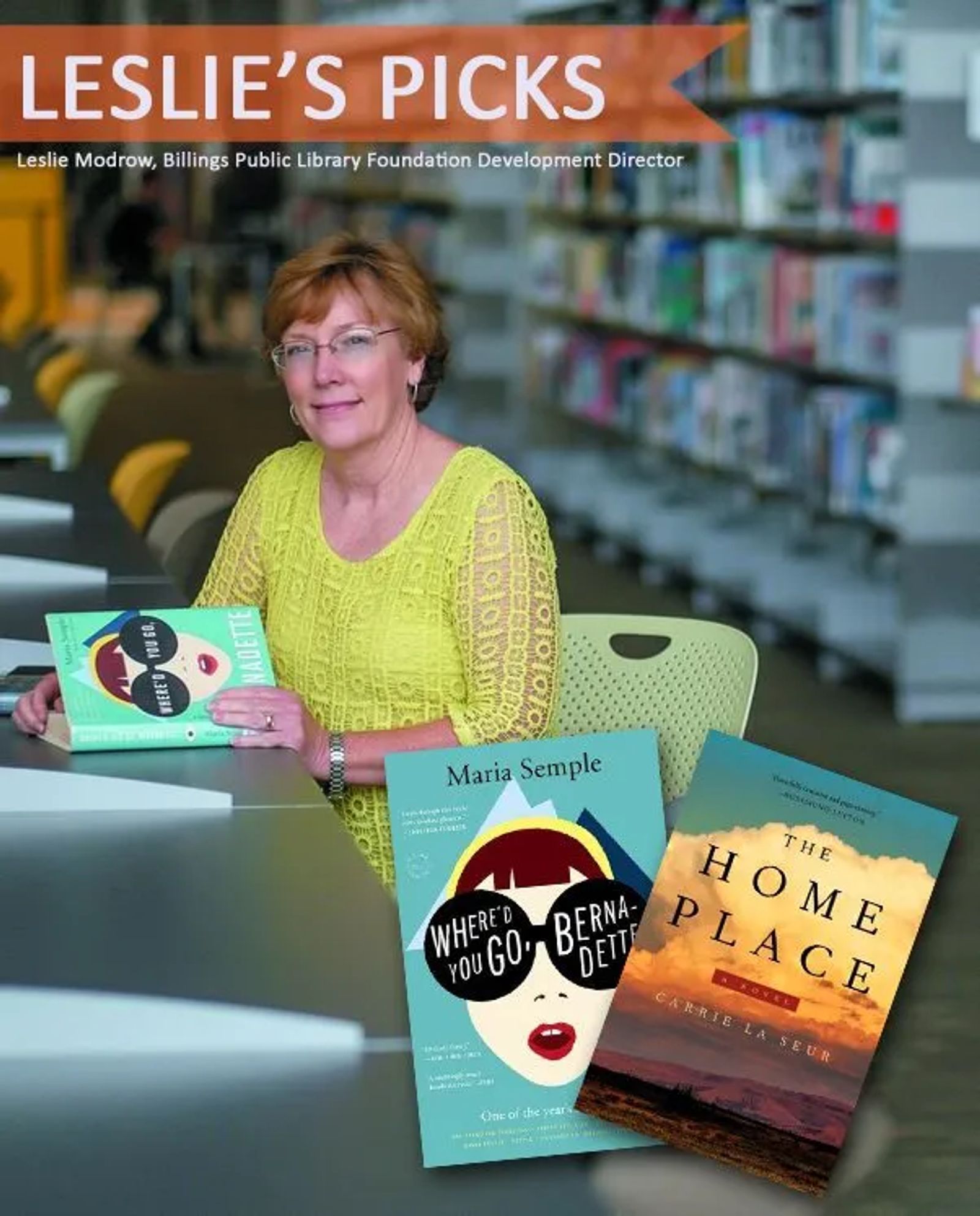 The Home Place by Carrie La Seur
HarperCollins Publishers, 2014
"The Home Place" is a story of secrets that will not lie still, human bonds that will not break and crippling memories that will not be silenced. It is a story of rural towns and runaways, of tensions corporate and racial, of childhood trauma and adolescent betrayal, and of the guilt that even forgiveness cannot ease. Most of all, it is a story of the place we carry in us always: home (summary from HarperCollins Publishers).
"You really get carried away by the people in this book. The author is a Billings attorney and has been working on this book for about ten years. Now, she's traveling all over the country promoting it." ~Leslie Modrow
Where'd You Go Bernadette by Maria Semple
Hachette Book Group, 2012
When daughter Bee conquers school and aces her report card, her family promised her a trip to Antarctica. Simple enough, right? What begins to unfold is a story about her infamous architect mother's agoraphobic ways. What will Bee's mother, Bernadette, do to avoid a trip to the far ends of the earth? While the story is woven through a mix of emails, secret notes and letters, Bernadette vanishes leaving her family to follow the clues. The novel is a down-to-earth, fast and hilarious read that will have you flipping each page wondering, "Where'd You Go Bernadette?"
"I thought it was funny first of all. It is very timely but it also reminds us that we have to be true to ourselves and when you are not, what ramifications happen." ~Leslie Modrow
Checked Out an E-Book?
Download top titles right from home
Thanks to MontanaLibrary2Go, all Billings Public Library cardholders have free access to eBooks and even audio books. Just use any Internet connection to download the digital file for the book directly to your computer, e-reader or any portable device with an e-reader app. For instructions, visit billings.lib.mt.us, click on the How Do I? link in the top navigation bar and choose Download and then E-reader in the drop down menus. On this page, you'll find instructions plus links on how to check out an e-book right from the comfort of your own home.