Family Friendly Faves: Dinners on a Dime
7 Meals for Under $100

If you're like many families, your food budget is one that can easily get out of whack. Refrigerator regulars like milk and meat can rise and fall in price, putting the squeeze on your wallet. Never fear! I dug deep into my recipe box and priced out some of my budget-friendly meals to come up with a week-long dinner plan aimed at feeding a family of four for less than $100. The good news? My total bill for these seven meals rang in at $88.71. You might notice that I didn't include sides in my budgeting. It depends on your family's tastes and oftentimes, you can grab a vegetable or ingredients for a simple green salad on sale. Make sure to watch sales flyers and stock up when some of your favorite sides are on special.
As you look at my meal plan, you'll quickly see that I have a love connection with my Crockpot. I truly enjoy being able to prep meals the night before, turn my crockpot on in the morning and come home to a delicious, hot meal. That's why I included three recipes that use this long-time kitchen helper. You can, however, use the same ingredients to prep these recipes on the stove-top as well.
So be a smart shopper (see our tips on $HOPPING ON A BUDGET), shop sales and use these recipes to stick to your meal budget without sacrificing on taste. Follow our simple shopping list and you'll have all the fixings to satisfy your family's stomach and keep your budget in line.
BBQ PULLED CHICKEN SANDWICHES
~From the kitchen of Tasha Mills
2 lbs. chicken breasts, boneless
1 c. of your favorite BBQ Sauce
1/4 c. Italian dressing
1 T. Worcestershire Sauce
1/4 c. brown sugar
Salt & pepper to taste
Place chicken in crockpot and season with Salt & Pepper. In a large bowl, combine all other ingredients and stir well to incorporate.  Pour over chicken. Set crockpot to high and cook for 4 hours. Shred the chicken (I use my hand mixer and shred it right in the crockpot). Let cook for an additional 10-15 minutes.
SERVING TIP: Serve on hamburger buns with cole slaw, a simple green salad, tater tots or if you're really on the go, potato chips.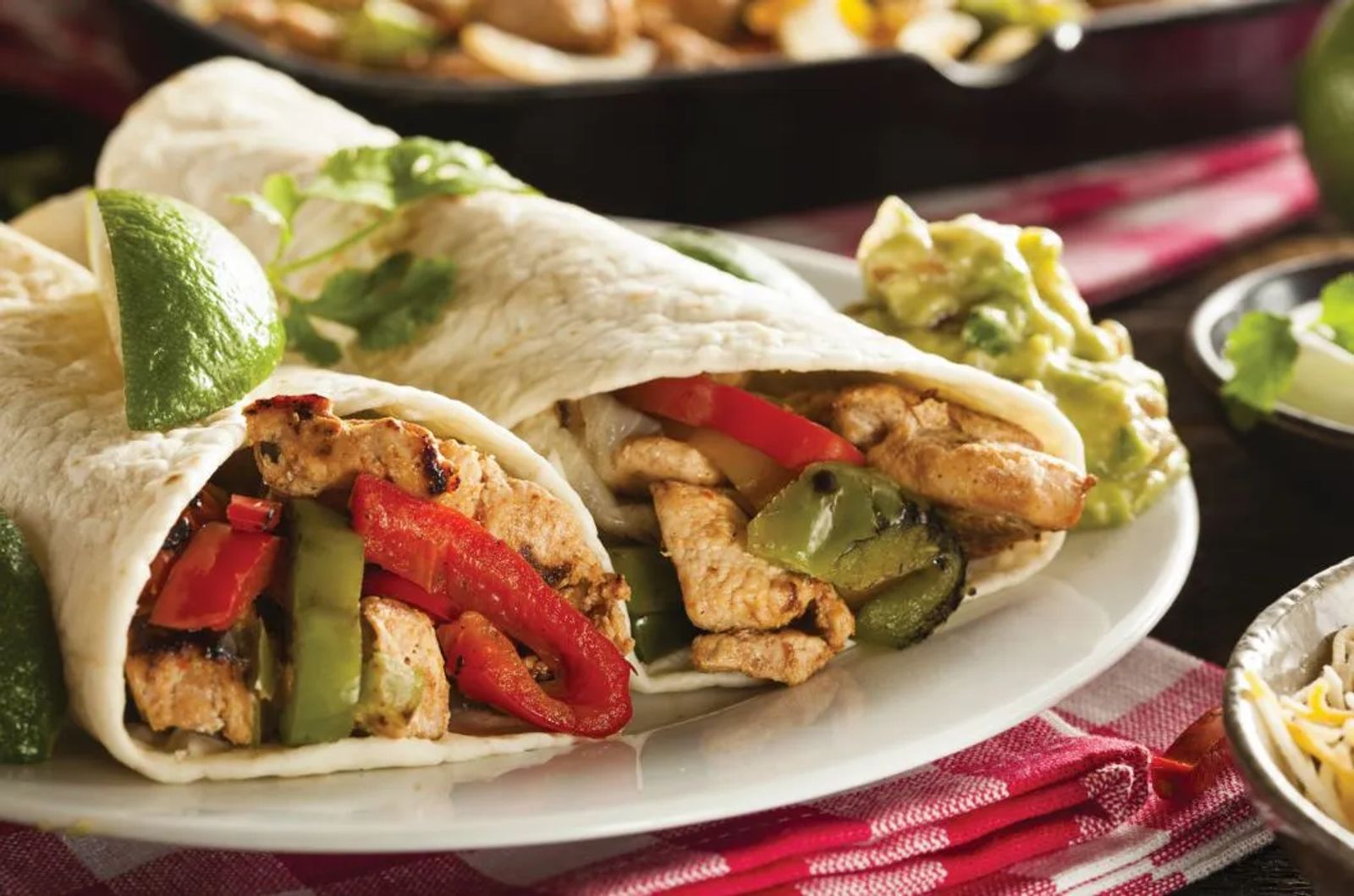 CROCKPOT CHICKEN FAJITAS
~From the kitchen of Tasha Mills
2 lbs. chicken breasts, boneless
1 packet fajita seasoning prepared according to packet directions (most require oil and water)
Sliced peppers & onions
Place chicken and sliced veggies in crockpot. Prepare seasoning packet per packet instructions. Add mixture to chicken & crockpot and cook on low 6 to 8 hours or high 3 to 4 hours until chicken is cooked thoroughly and veggies are tender. Remove chicken breasts and cut into strips.
SERVING TIP: Serve in warm tortillas and garnish with salsa, sour cream, and guacamole if desired.  For a little something extra, serve with chips and salsa and Mexican rice.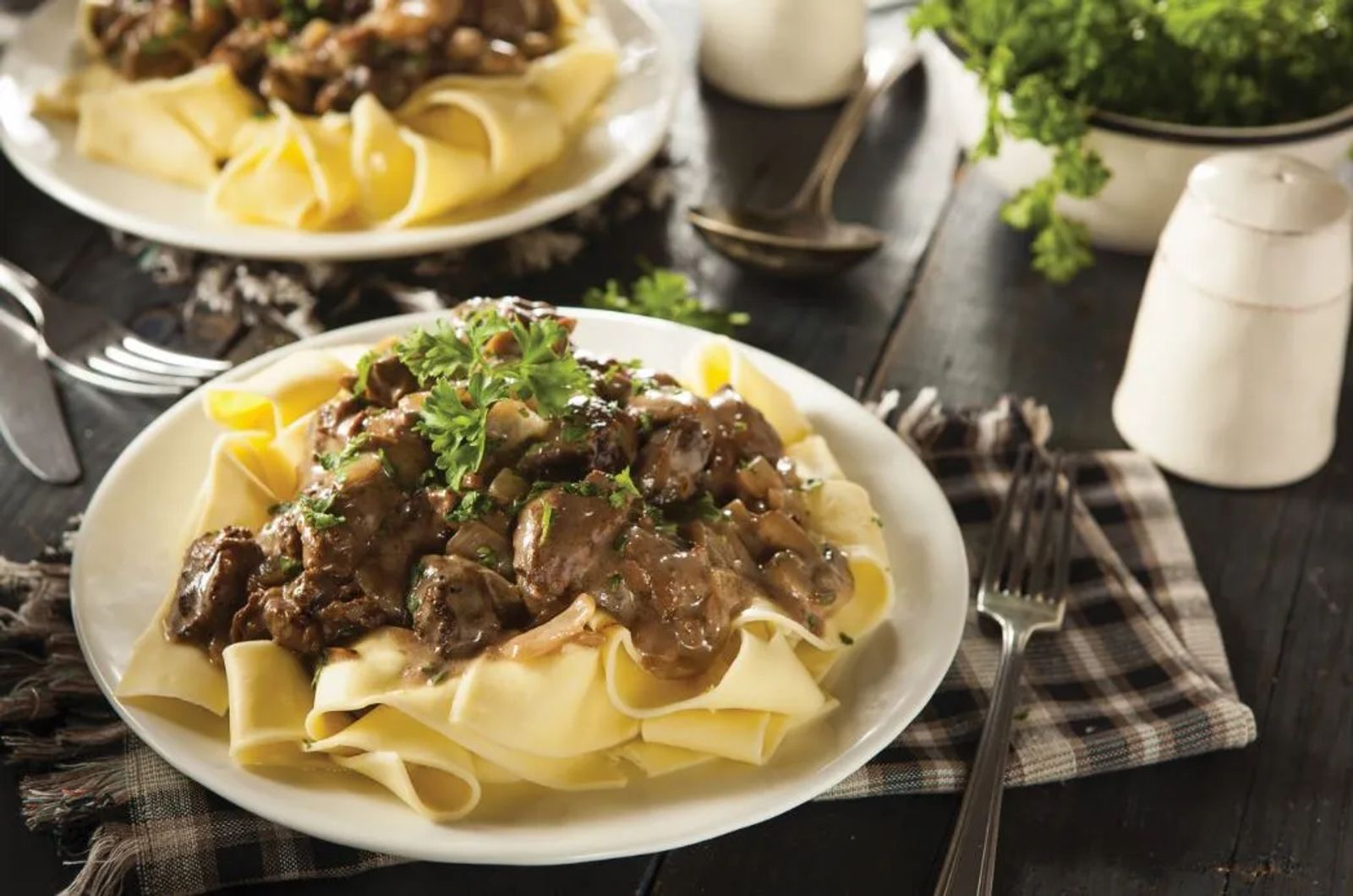 CREAMY SWISS STEAK
~Recipe adapted from Taste of Home
2 lbs. steak, I use round steak or stew steak since you will be slow cooking
1/2 c. onion
2 cans condensed cream of mushroom soup
1 c. water
3/4 cup all-purpose flour
1/2 t. pepper
1 t. salt
2 T. butter
1 bag of egg noodles
In a large resealable plastic bag, combine flour, salt, and pepper. Add steak and shake to thoroughly coat. In a large skillet, brown beef in butter on both sides. Transfer to slow cooker and top with onion. Combine soup, and water and pour over onion. Cover and cook on low for 8 to 10 hours or high for 4 to 6 hours until meat is tender.
SERVING TIP: Serve with noodles and pair with green beans and garlic bread.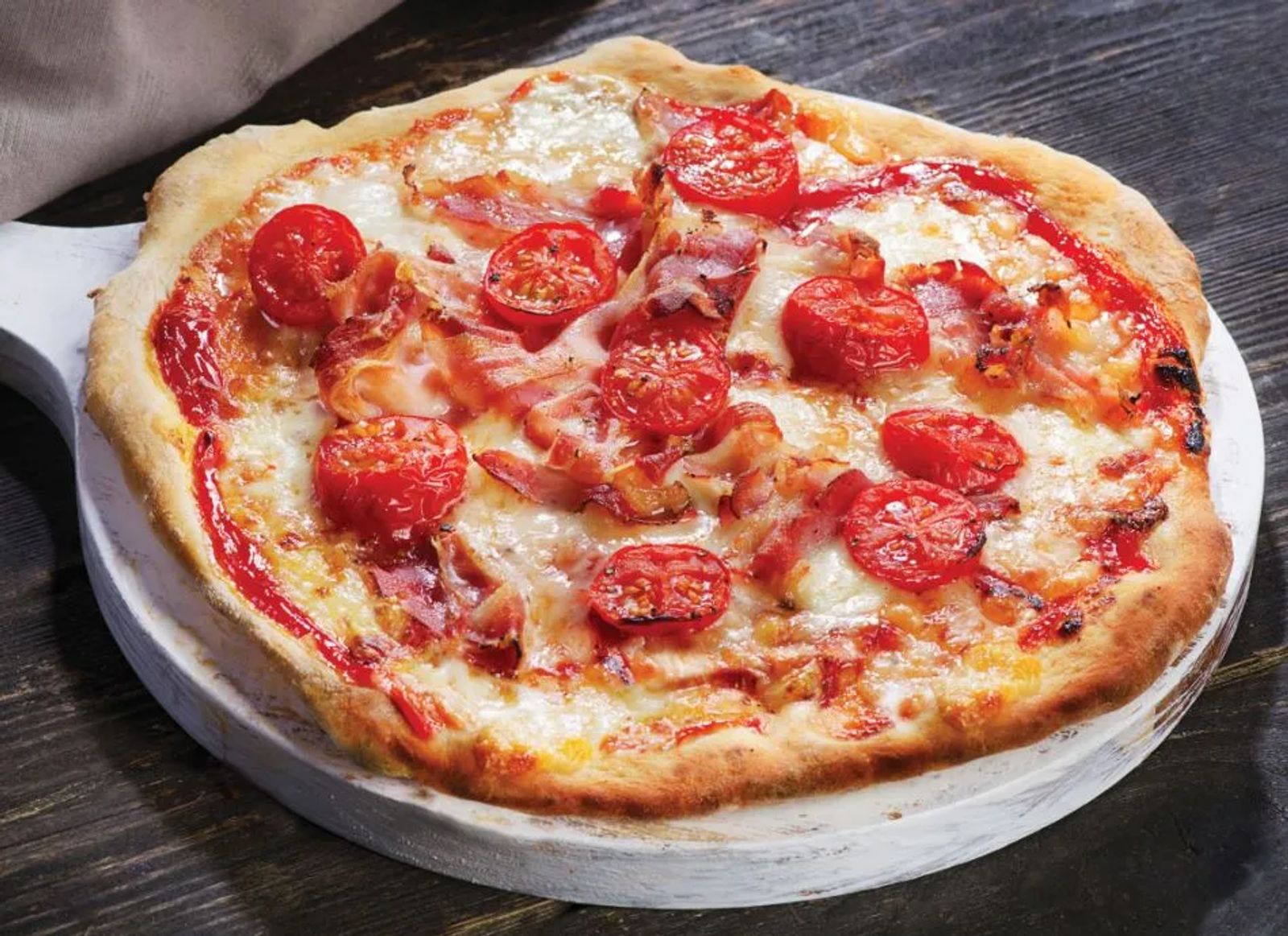 HOMEMADE PIZZA
2 ½ - 3 cups all-purpose flour
1 T. sugar
1 t. salt
1 package of yeast (or 2 ¼ tsp)
3 T. olive oil
1 c. very warm water
Cornmeal (for thicker crust recipe)
Mix together 1 cup of flour, the sugar, salt, and yeast in a large bowl. Add 3 tablespoons of olive oil and the warm water. Beat with an electric mixer on medium for 3 minutes (be sure to set a timer), scraping the bowl frequently. Stir in enough of the remaining flour until the dough is soft and leaves sides of the bowl. Place the dough on a lightly floured surface. Knead for 5 to 8 minutes or until dough is smooth and springy. Cover loosely with plastic wrap and let rest 30 minutes.
FOR THIN CRUST: Heat oven to 425 degrees. Divide dough in half to make two 12" pizzas. Pat or roll dough out onto greased round pizza pans. Partially bake for 7 to 8 minutes or until crust begins to brown. Add toppings and bake for an additional 8 to 10 minutes, until cheese is melted.
FOR THICK CRUST: Grease pizza pan with edges. You can also use square or round pans. Start by sprinkling pans with cornmeal. Place ½ of the dough in each pan, cover loosely with plastic wrap and let it rise in a warm place 30 to 45 minutes or until almost double.  Move oven rack to lowest position, heat to 375 degrees. Partially bake 20 to 22 minutes or until crust just begins to brown. Add toppings and bake approximately 20 more minutes or until cheese is melted.
SERVING TIP: Need suggestions for toppings? Try a traditional pie with pizza sauce, pepperoni, sausage, and cheese. For a garden fresh option with an olive oil base add tomatoes, garlic, mozzarella, and fresh basil. For a chicken pesto pie, add cooked chicken, pesto sauce, sun-dried tomatoes, mozzarella or fontina cheese and fresh basil. For white pizza lovers, use alfredo sauce as a base and top with cooked chicken, artichoke hearts, and cheese. Also, if you don't want to use the dough for two 12" pizzas, you can quarter the recipe and allow your family to make their own individual style pizzas instead.
BAKED PENNE RIGATE
~From the kitchen of Tasha Mills
½ lb. Jimmy Dean sausage
½ box penne pasta
1 jar spaghetti sauce
2 c. shredded mozzarella cheese
Heat oven to 350 degrees. Prepare pasta per package instructions, drain. Brown sausage in a skillet until thoroughly cooked, drain off the excess fat. In a large bowl, combine pasta, sausage, sauce and 1 cup of cheese, mixing well. Turn mixed ingredients into a baking dish and cover. Bake 30 for minutes. Remove the cover, top with remaining cheese and bake an additional 10 minutes or until the cheese is melted.
SERVING TIP: Serve this with your favorite vegetable or green salad. If you have a little extra in your budget to spare, throw in some garlic bread.
TATER TOT CASSEROLE
~From the kitchen of Tasha Mills
4 c. tater tots
1 can of green beans, drained
1 can cream of mushroom soup
1/3 c. milk
8 oz. of shredded cheddar cheese
¼ t. garlic powder
Pepper to taste
1 lb. ground beef
French fried onions
Heat oven to 400. Spray pan with non-stick spray and cover bottom of the pan with tots. Bake for 10 minutes. Brown beef, drain. Place beef, green beans, and ½ can of French fried onions over tots. Combine the soup, milk, 4 ounces of cheese, and seasonings. Pour over mixture. Bake, uncovered for 20 minutes. Top with remaining cheese and French Fried Onions. Bake an additional 2 to 3 minutes longer, until cheese is melted.
SERVING TIP: Serve with your favorite vegetable or green salad.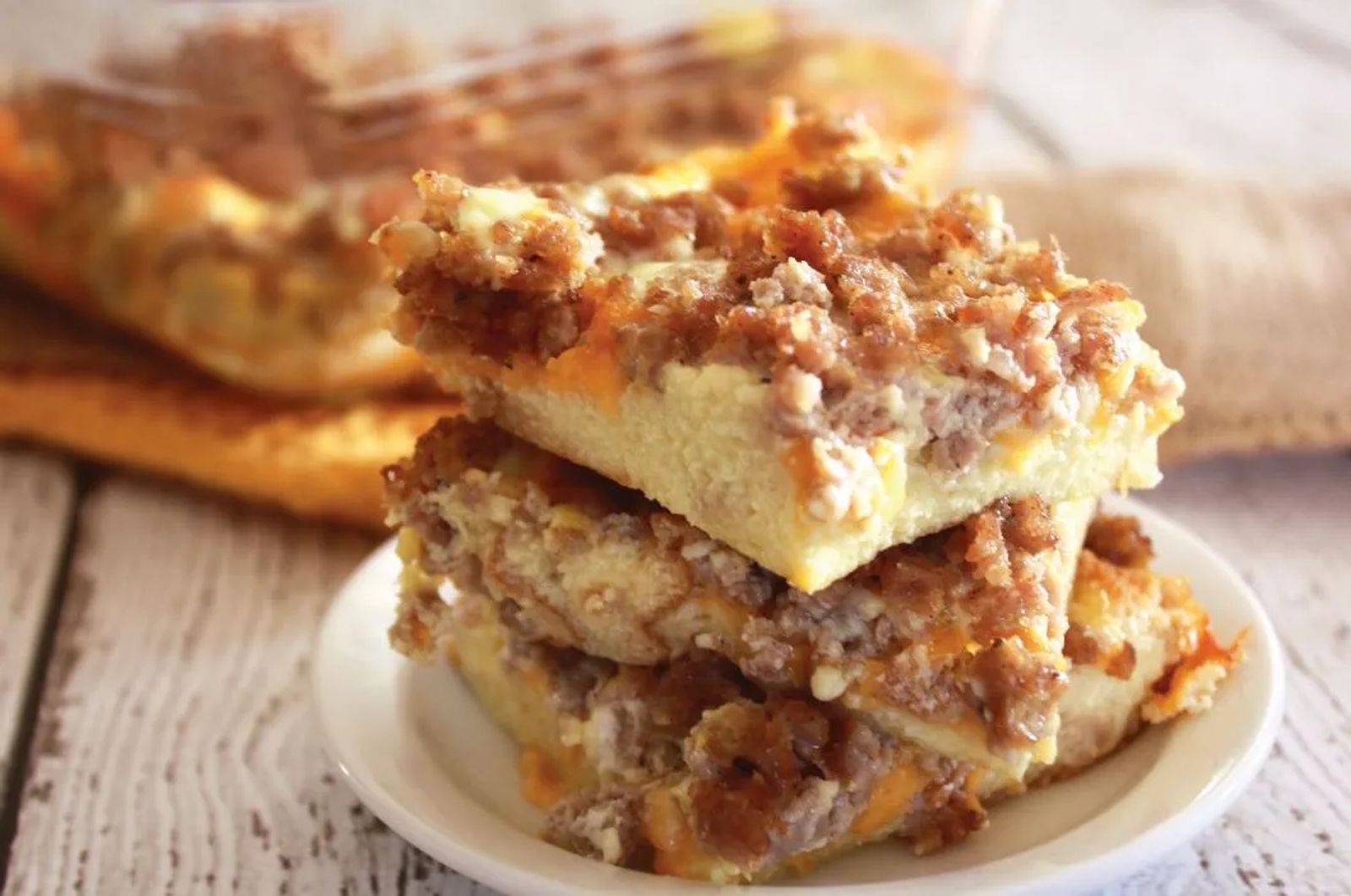 SAUSAGE CHEESE BAKE
~From the kitchen of Fern Symens, Tasha's aunt
2-½ c. seasoned croutons
1-½ lb. Jimmy Dean Sausage
2-½ c. milk
2 c. shredded cheddar cheese
6-8 eggs
1 can cream of mushroom soup
½ c. Milk
Place croutons in greased 13 x 9" pan. Fry sausage and drain. Put cooked sausage on top of the layer of croutons. Layer cheese over top. Beat eggs with 2-½ cups of milk and pour over mixture. Cover with plastic wrap and refrigerate for 6 to 8 hours. Before baking, mix soup with ½ cup of milk. Pour over chilled mixture. Bake at 300 for 1-½ hours or until cooked thoroughly.
SERVING TIP: This breakfast for dinner option provides more than enough food for a family of four. Save the leftovers for a hearty breakfast for your kiddos before they venture off to school.
$HOPPING ON A BUDGET
Tips to keep your grocery bill in line
MAKE IT GENERIC
When a recipe calls for soup, dressings or seasonings, cut the cost and reach for the generic or store brand. You'll save money without skimping on flavor.
LESS IS MORE
Try to choose recipes that call for simple ingredients that you have on hand. This will minimize food waste while maximizing your budget.
WATCH THOSE FLYERS
Keep an eye on your grocery store's sales flyers. A lot of stores now have Facebook pages or even apps for your smart phone where you can cash in on specials. After perusing what's on sale, plan your meals around those on sale items.
MAKE A LIST
Make a list and stick to it! If I am really on a tight budget, I will take my list and write down the cost of each item as I go, tallying up my total before I hit the register so that I know I am on a budget. Sticking to your list will help prevent those costly impulse buys.
STOCK UP
You know how much the price of meat can vary in a given week. That's why, when it's on sale, stock up! I buy in bulk, portion it out and then freeze in smaller packages. Since I only use ½ to ¾ of a pound of meat for most of my recipes (like the baked Penne Rigate), this makes it easy to defrost, cook and enjoy on a budget.
LOVE THOSE LEFTOVERS
If there's ever a time when you have a slew of leftovers, raid the fridge to feed your family. Loving those leftovers will not only prevent potential waste, but it will help you take a day off from fixing dinner.
PLAN! PLAN! PLAN!
When it comes to meal planning on a budget, never wing it. Make sure you have a menu for the week and make it feasible considering your family's schedule. Make a plan for success with your budget and time in mind.
THE BUDGET BREAK DOWN
7 meals for under $100 shopping list