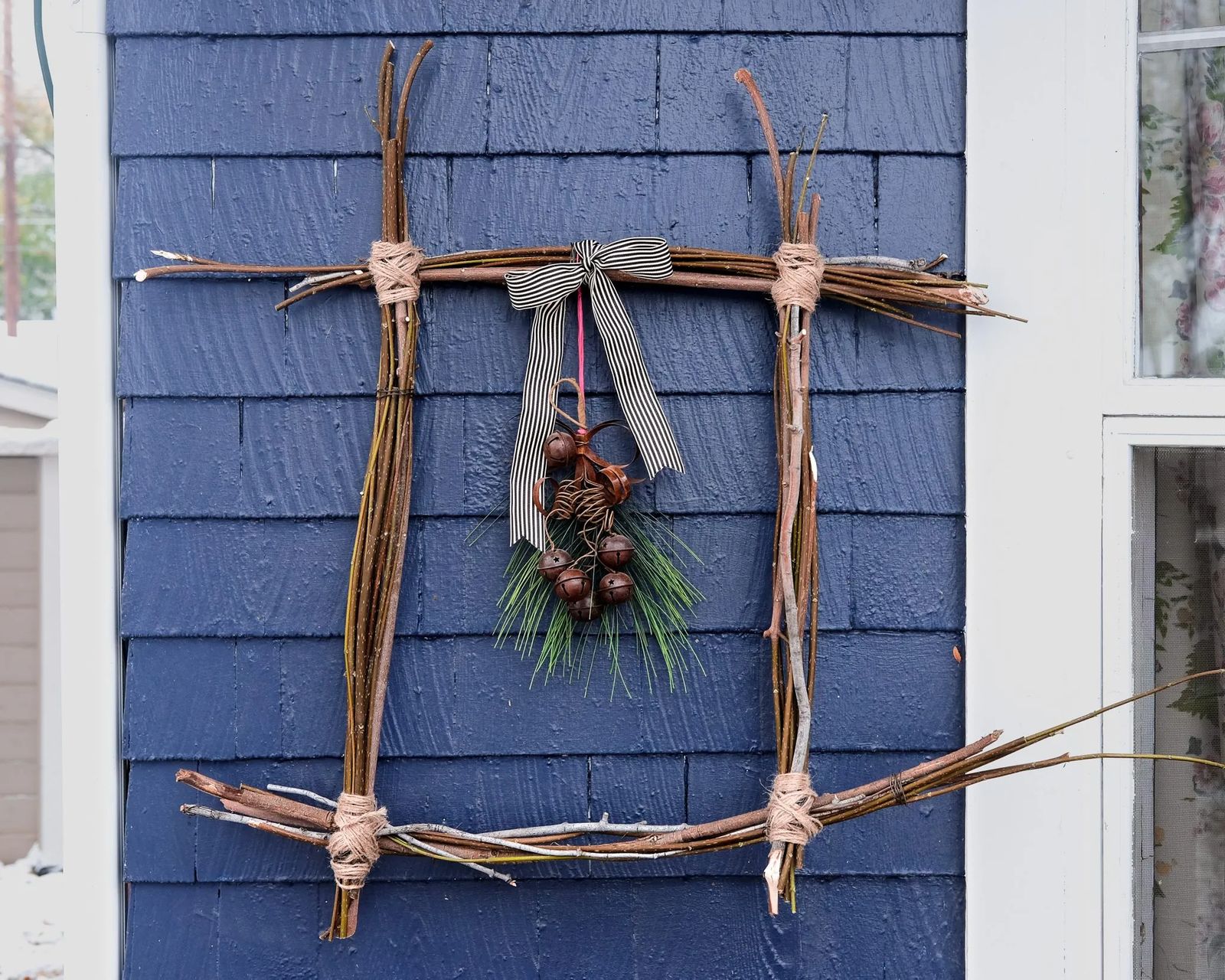 Forage for this DIY Holiday Expression
Creating Your Own Rustic Wreath
A wreath is such an iconic holiday statement. It oozes tradition and abundance.  With so many varieties, it is hard to pick a favorite look or feel.  While I've gravitated toward a classic look in the past, this holiday I searched for something different, a little simpler. Call this DIY creation, "rustic minimalist." To get started all I had to do was begin to gather woodsy branches and I began right in my own backyard.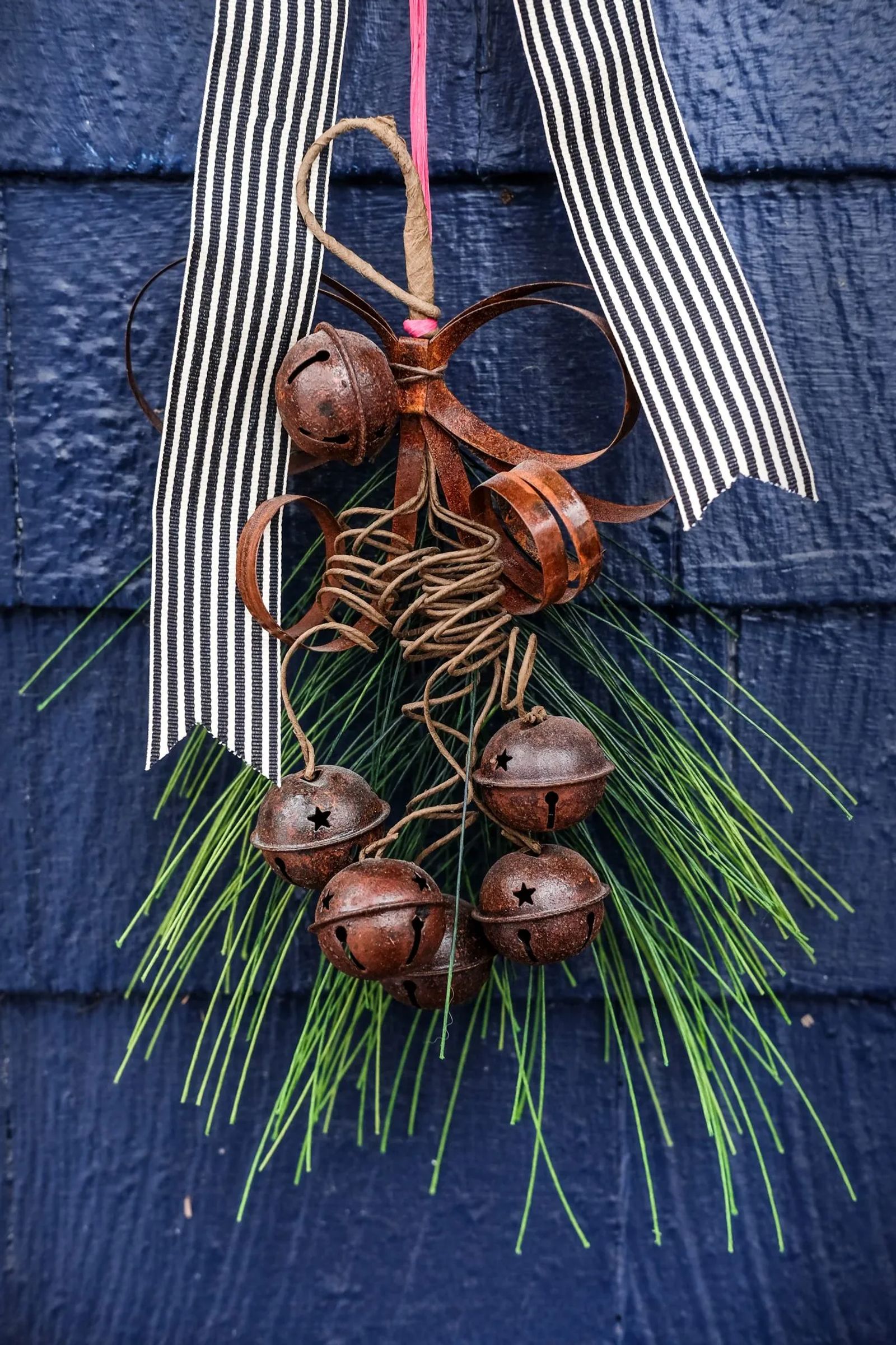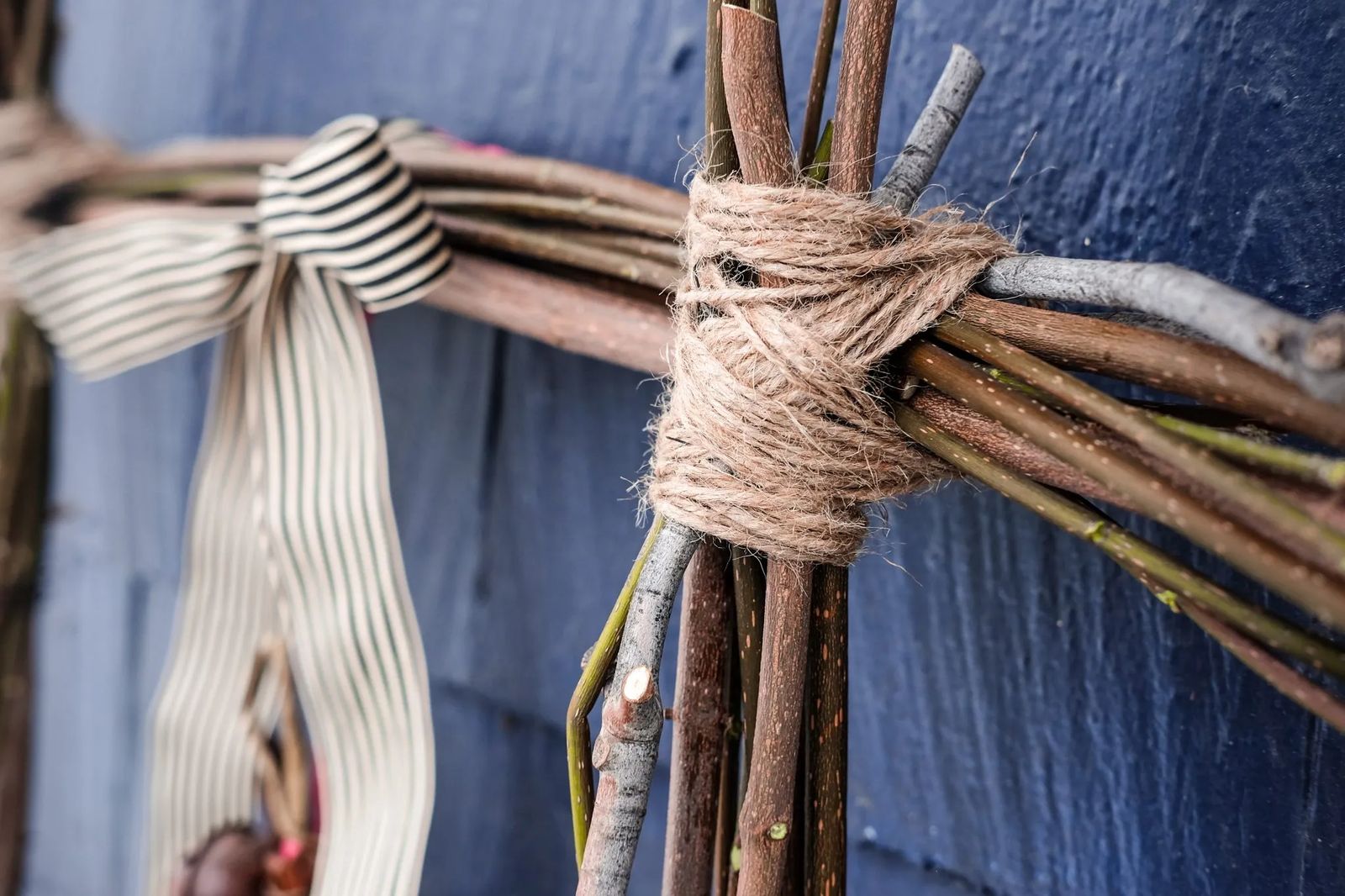 HOW TO CREATE THE LOOK
 After you've foraged for branches, trim them to the width and length that you'd like to use to create your rustic wreath. I trimmed my big Maple tree, gathering branches with widths no greater than that of my finger. Fresh cut branches are ideal because they are easier to fashion into your wreath. Once you've found your branches, strip the leaves and trim to your desired size. I cut mine to measure between 24 – 30 inches. From there, I grouped the branches into bunches of ten. You will need four bundles that, when grouped, measure about 2" around.  To secure these branches, cut eight wires measuring about 12" long and start wrapping each bundle tightly with the wire, about 3" from each end. Lay your bundled branches down and play with different bundle configurations to see which look best. Once I found something I liked, I cut four pieces of wire 30" long. To connect the branches into a square shape, I started wrapping the wire about 4 to 5 inches from the overlapped ends. Be sure to leave a 2" tail of wire.  Wind the wire in an "x" pattern tightly, securing the end to the 2" wire tail. You'll repeat this step for all four corners. Feel free to use more wire if needed to make the wreath square and tight.
Personalizing your wreath is the best part of the whole project.  While I'm sharing a few ideas, let your imagination flow! I stuck with my original theme of "rustic minimalist" and covered the wire with twine. Afterward I hung a seasonal ornament in the center as my focal point.  This was a fun and economical project that used items from my yard plus décor and accents that I already had in my holiday stash. The result is a one-of-a-kind wreath that can be created to highlight your own personal style.
WAYS TO ADORN YOUR WREATH
Paint twigs white or use glitter paint
Attach seasonal dried or artificial flowers
Hang ornaments as your wreath's focal point
Use ribbon, twine or raffia to cover the wire used to secure your wreath