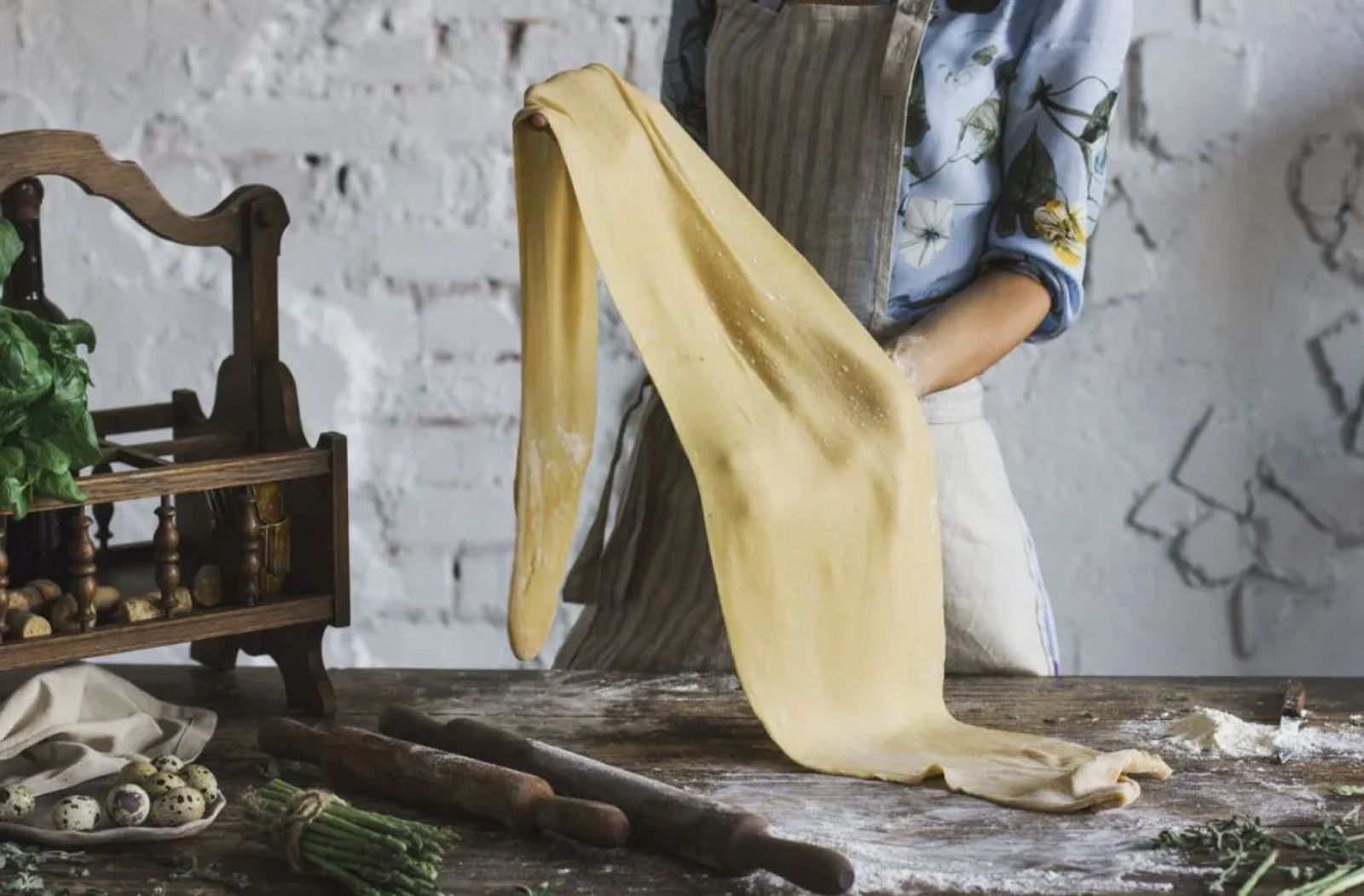 Fresh Spin on Homemade Pasta
Roll out Delicious Dishes From Scratch

If I had but one food to survive on it would be pasta.
When we were young, my sister and I would cook up a pot of pasta, whatever type we had in the pantry, and with a bit of butter and cheese we would have lunch. We thought it a feast.
Some days we would come from playing or school and see the kitchen table covered with a tea towel, holding sheets of drying noodles. We knew whatever we would have for dinner, it was going to be extra special because of those homemade noodles.
You, too, can make dinner extra special by making homemade pasta for your family. With a food processor and a pasta maker, homemade pasta is at your fingertips.
My go-to recipe for spaghetti, fettuccini or even lasagna noodles, is one that combines semolina and all-purpose flour for dough with a nice bite and is one that complements so many sauces.
If spinach pasta is more your style, I have a recipe that takes some time and work, but it is well worth the effort.
If your family likes gnocchi, then give this recipe a try. It does not use potatoes, the standard for a robust gnocchi, but ricotta cheese, which adds a different, delicious flavor.
I think it is very important not to overcook noodles. Italians say to cook it to al dente, which literally means, "to tooth." You want it cooked, but still firm. And if you are adding pasta to a sauce, boil it for a minute or two less and let the pasta finish cooking in the sauce. The pasta will absorb the flavors and be that much better. Be sure to save about a half cup of the pasta water in case the sauce is too thick and needs to be thinned out a little.
As for other pasta tips, be sure to salt the water. It helps to flavor the pasta. Never put oil in the water or rinse the pasta. By doing so, you're eliminating the starch that helps the sauce and flavorings to adhere to the pasta.
With these tips, tricks, and recipes, you'll be able to bring some delicious and hearty pasta dishes right to your own dinner table. I am pretty sure you'll find that your family will be as excited as I was as a child when my mom served up some of these special dishes.
Enjoy!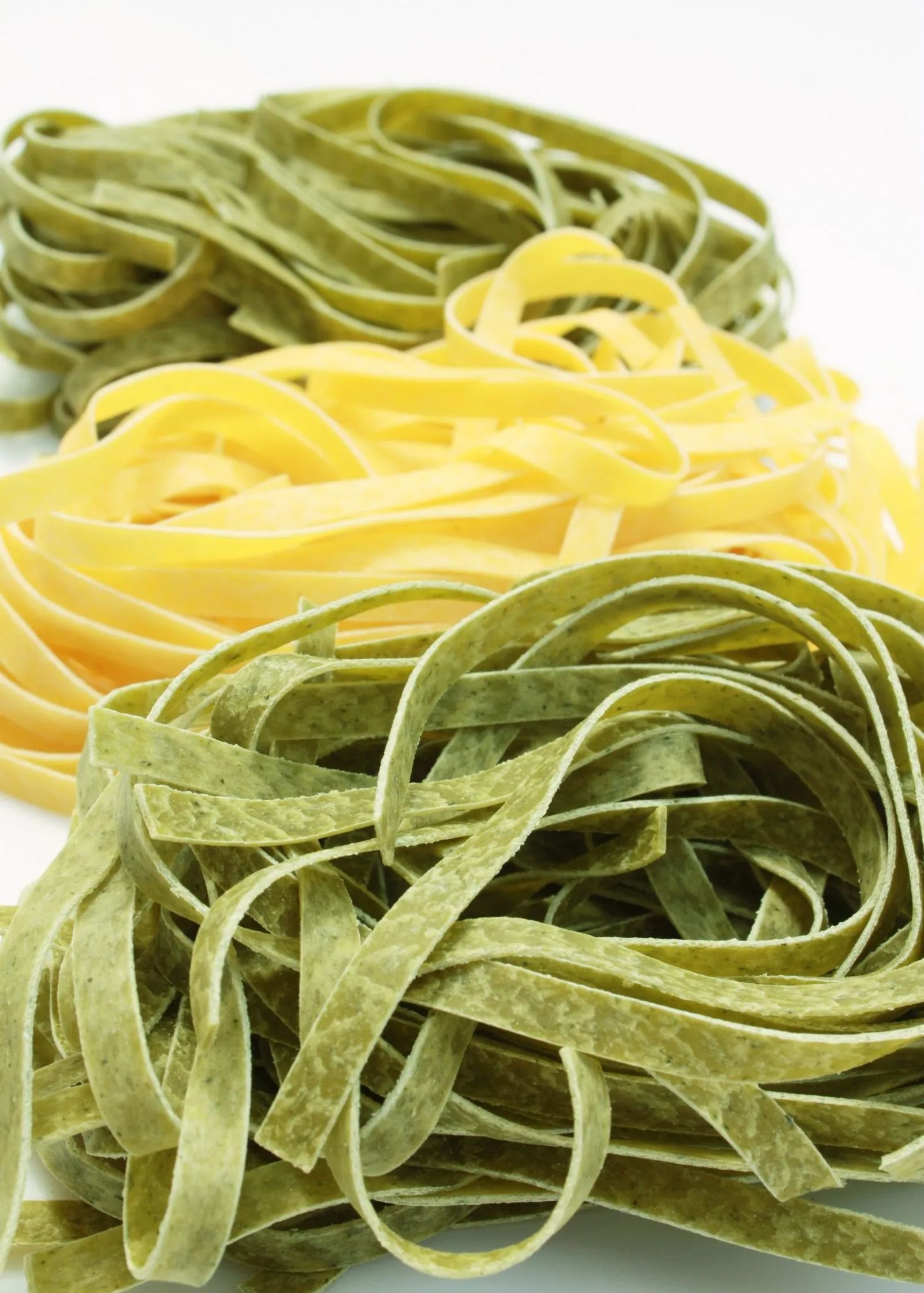 PASTA WITH SEMOLINA
~From the kitchen of Kay Erickson, feeds 4
2/3 c. unbleached flour
2/3 c. semolina flour
1 T. water (if needed)
2 eggs
2 t. extra virgin olive oil
Dash of table salt
Put the flours and dash of salt in the bowl of a food processor. Mix together the eggs and olive oil. With the processor running, add the egg/oil mixture and process until dough forms a ball, adding a little of the water at a time if the dough is dry. Wrap in plastic and rest for one hour (this is an important step). Roll out dough to a thin layer and cut. I use an Atlas pasta maker and finish on a "5" before using a spaghetti or fettuccine attachment. Allow to dry for about 10 to 15 minutes. I use a pasta drying rack, but a cookie sheet sprinkled with semolina flour works as well. Drop into boiling salted water and cook until al dente. TIP: I use this recipe for everything: lasagna, spaghetti, fettuccini or ravioli. Pasta will keep for 2 to 3 days, wrapped in the refrigerator and the recipe can be doubled, even tripled.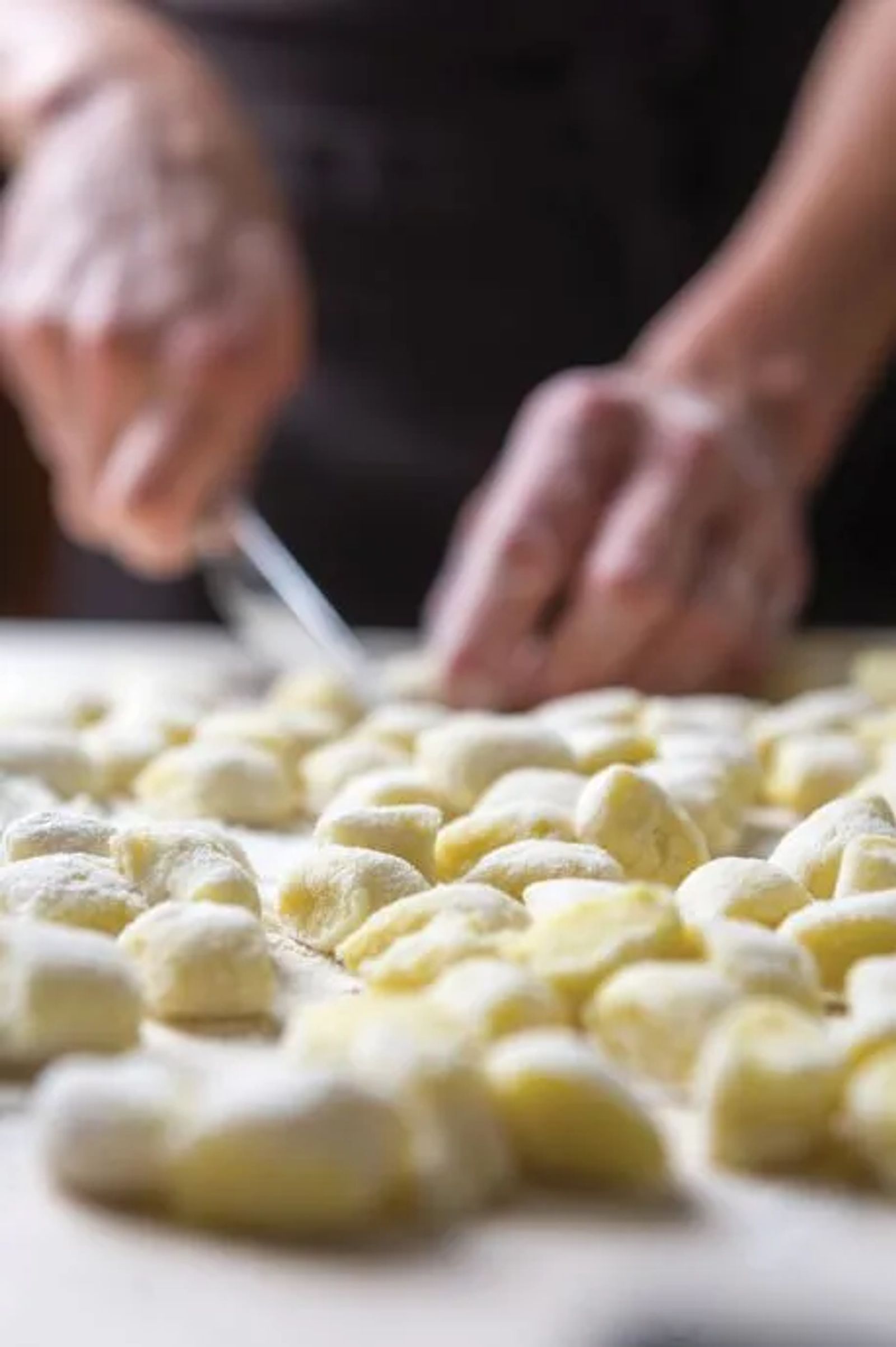 GNOCCHI
~From the kitchen of Kay Erickson
2 c. unbleached flour
2 c. ricotta cheese
2 eggs
Put the flour, cheese, and eggs in a large bowl and mix with a spoon until ingredients are blended and form a ball (or use a food processor and process until ball forms). Put it on a floured board and knead for a minute or two, adding flour if the dough is sticky. Divide dough into four sections and roll each one into a rope that is about ½ inch in diameter (about cigar size). Cut each rope into 1-inch pieces using a sharp knife. Use your finger to make a dent into each piece.
Drop into a large pot of salted boiling water. Cook for 8-10 minutes. When the gnocchi float to the top, they are done. Remove with slotted spoon to drain on a rack on a baking sheet.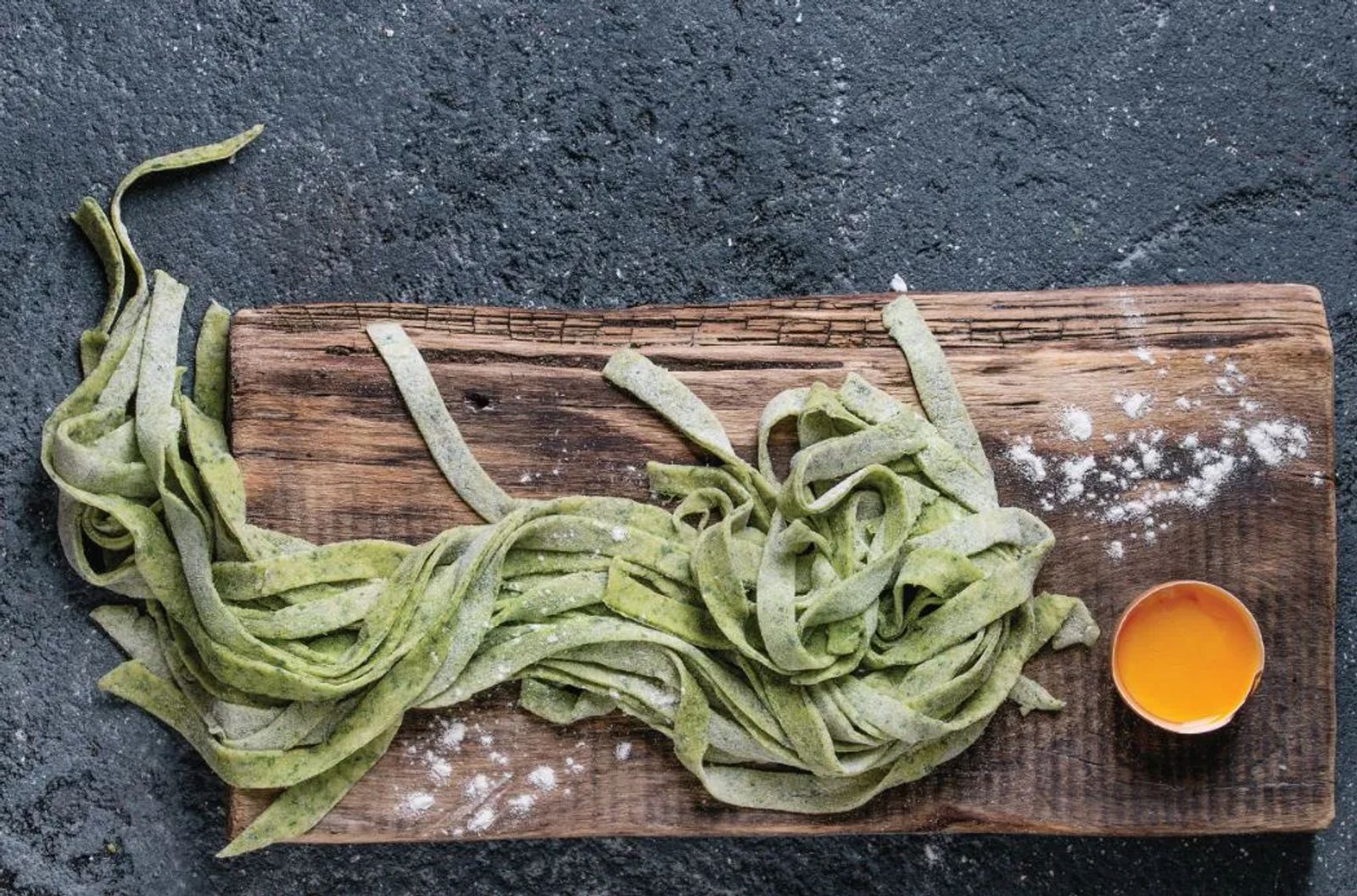 SPINACH PASTA
~From the kitchen of Kay Erickson

10-ounce package of frozen chopped spinach, thawed
2 c. semolina flour blended with 1 ½ -2 C of all-purpose flour
2 large eggs, lightly beaten
Put the thawed spinach in a dish towel and squeeze dry. Put the flours on a board and make a well in the middle. Add the eggs and then the spinach. Knead until the dough is well blended and smooth, at least 10 to 15 minutes. Add a little water if the dough is too dry. It should be dry but not crumbly. Divide in half, covering one-half with a dish towel and set aside. Roll out a thin layer, about 1/16", and cut with a sharp knife or rotary/pizza cutter. Separate and allow to dry for 30 minutes on a rack or baking sheet sprinkled with a little semolina flour. Cook in a large pot of salted boiling water, about 3-5 minutes. Noodles will float to the top when done.