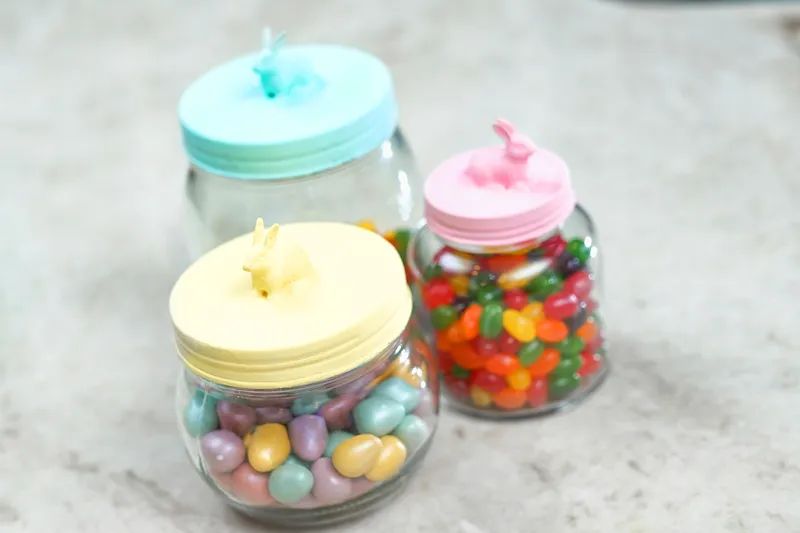 Hopping Into Easter
DIY candy dish is as sweet as the treats it holds
If you're looking for an easy way to bring a little spring into your home décor, thanks to a few figurines and some chalk paint, you can have an inexpensive project that is just as sweet as the treats it will hold. You may even have most of the items needed for this do-it-yourself craft in your home right now. These bunny candy jars are sure to be the talk of your Easter brunch as they dish up a bit of spring.
WHAT YOU WILL NEED
Chalk paint
Jars with lids
Spring-themed toppers like the bunnies shown
Glue
Deposable brushes
Colorful candy to fill the jars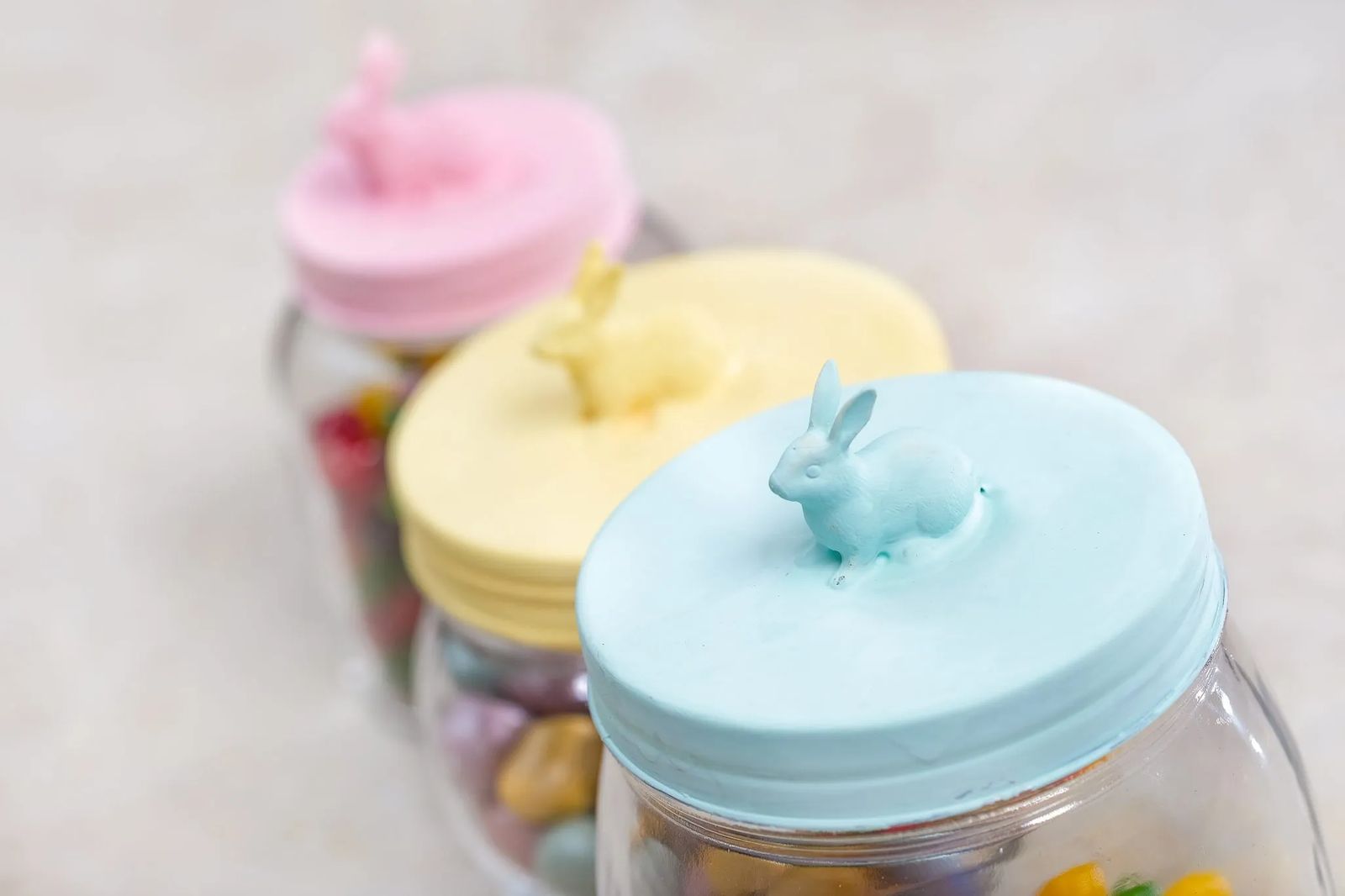 To start, I hit the aisles of my local craft store for chalk paint, jars with lids and a few disposable brushes. Thankfully, a friend saw these cute little bunnies on Amazon and ordered them, thinking I could use them at some point.  While they came realistically painted as bunnies, I had other plans. Right away, I glued the little guys to the lids of the jars and used a strong glue that would bond to both metal and plastic, allowing 24 hours to dry. Since the lids screw onto the jars, the bunnies won't suffer a ton of wear and tear. I found Mason jars and used jelly jars to be the best and least expensive jar options.
Once the glue has dried, break out the chalk paint. There is no need for expensive chalk paint for this project. The bottles I picked up from the craft paint section of my local craft store were just $1.99 apiece. I chose chalk paint since it adheres well to most surfaces and imperfections can be sanded away. Keep in mind, you'll have to paint the lids more than a few times to get the right look. My lids took three coats. Just take your time and realize thin coats are best, letting each layer dry well in between coats. If you like a more distressed look, use a light grit sandpaper on areas you want it to appear worn. Not too many things are cuter than these bunny candy jars. They are a fun, easy and inexpensive way to sprinkle a little bit of spring and Easter into your home decor.