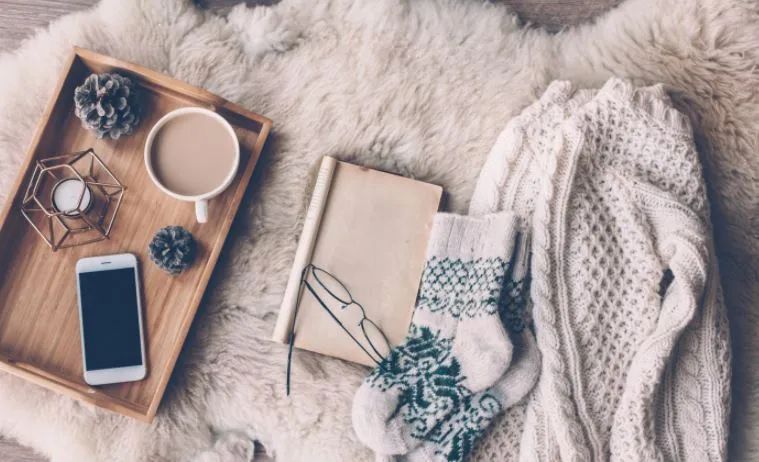 Living Danishly
The cozy concept of Hygge
Taking pleasure in the presence of gentle, soothing things like a freshly warmed cup of Golden Milk, putting on an exceptionally soft shearling robe to sit by the fire, or wrapping yourself in a faux fur pelt as the snow quietly falls outside your window = Hygge (pronounced hue-gah). Immersing yourself in cozy day-to-day living is the trendy Danish secret to a happy life. The good news is that winter is the most Hygge time of the year.
"Our winters in Montana can be very long and dark. By incorporating the Hygge trend into our homes, it helps in fighting the winter blues, and allows us to sit back, relax and enjoy the small things in life," says Kara Dahlberg, a design associate at Davidson Designs. "The home we live in is a vital piece of creating this lifestyle."
The Hygge elements of style are simple says April O'Brien, a design associate at ToadnWillow. "Texture is a huge thing — anything soft and anything that makes you feel cozy and comfortable. You spend a ton of time in your home, so when you are there, you want it to feel good."
We traveled the city in search of ways to add these cozy elements into our personal style and home décor. Whether it's igniting some soft lighting with candles or inviting friends over for a nice dinner around a crackling fire, Kara says, "It is creating an environment that makes it possible to enjoy and embrace a good moment."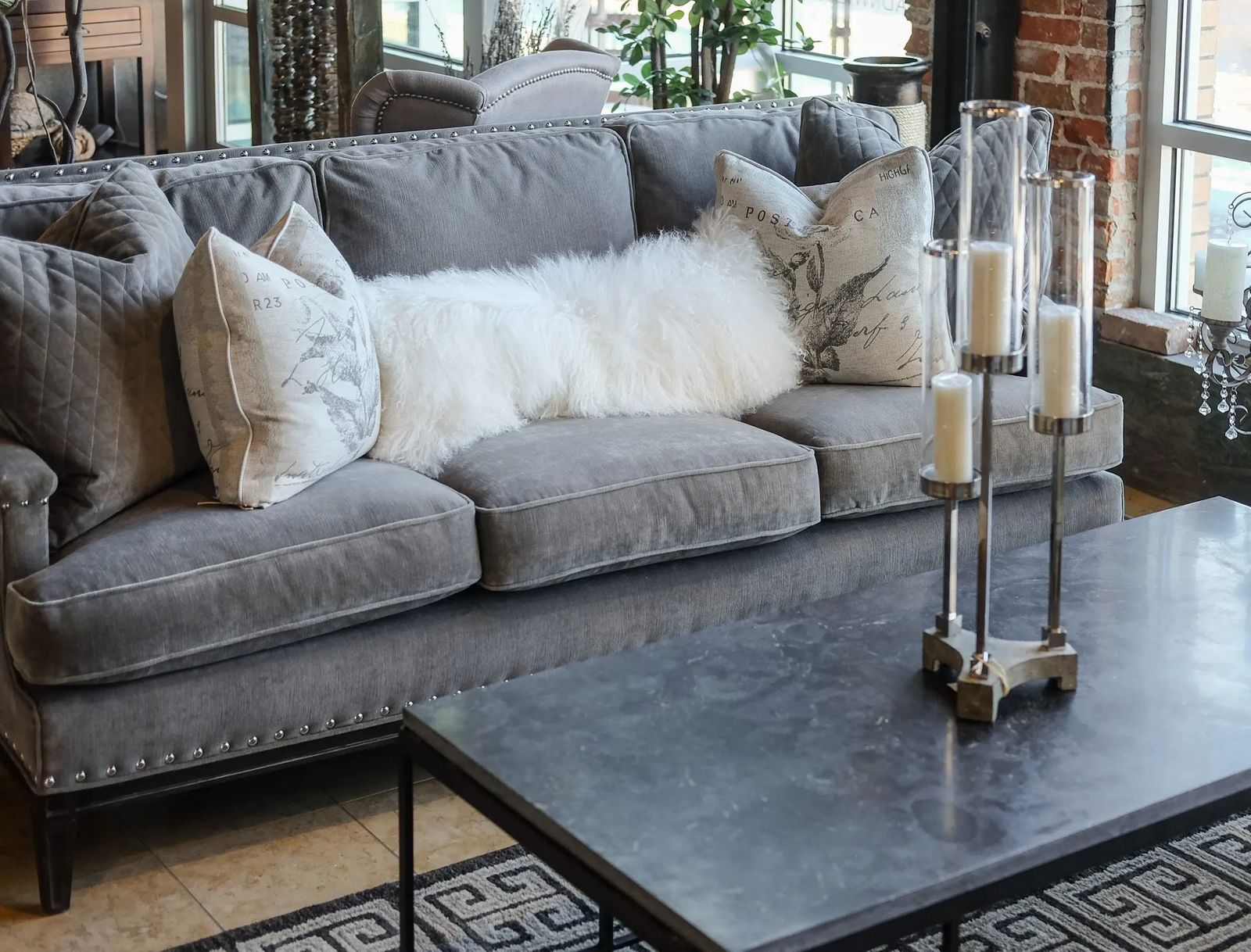 TEXTURED DELIGHT
Add a little drama to your sofa with this Mongolian Sheep Fur Pillow. Rich in texture and an absolute delight to the touch, this long and lean lumbar pillow is just waiting for you to cuddle up with it on the couch. $160.95 at ToadnWillow.
LIGHT UP YOUR WORLD
A lot of silver with a dash of concrete — it's sophisticated style accented by three tall cylindrical glass pillars. While this candle holder may rest on the contemporary side with its brushed silver accents, the soft light it casts to warm up your winter is all about Hygge. Accent with some faux evergreen branches to bring a little of the outdoors into your cozy space.  $249.95 at ToadnWillow.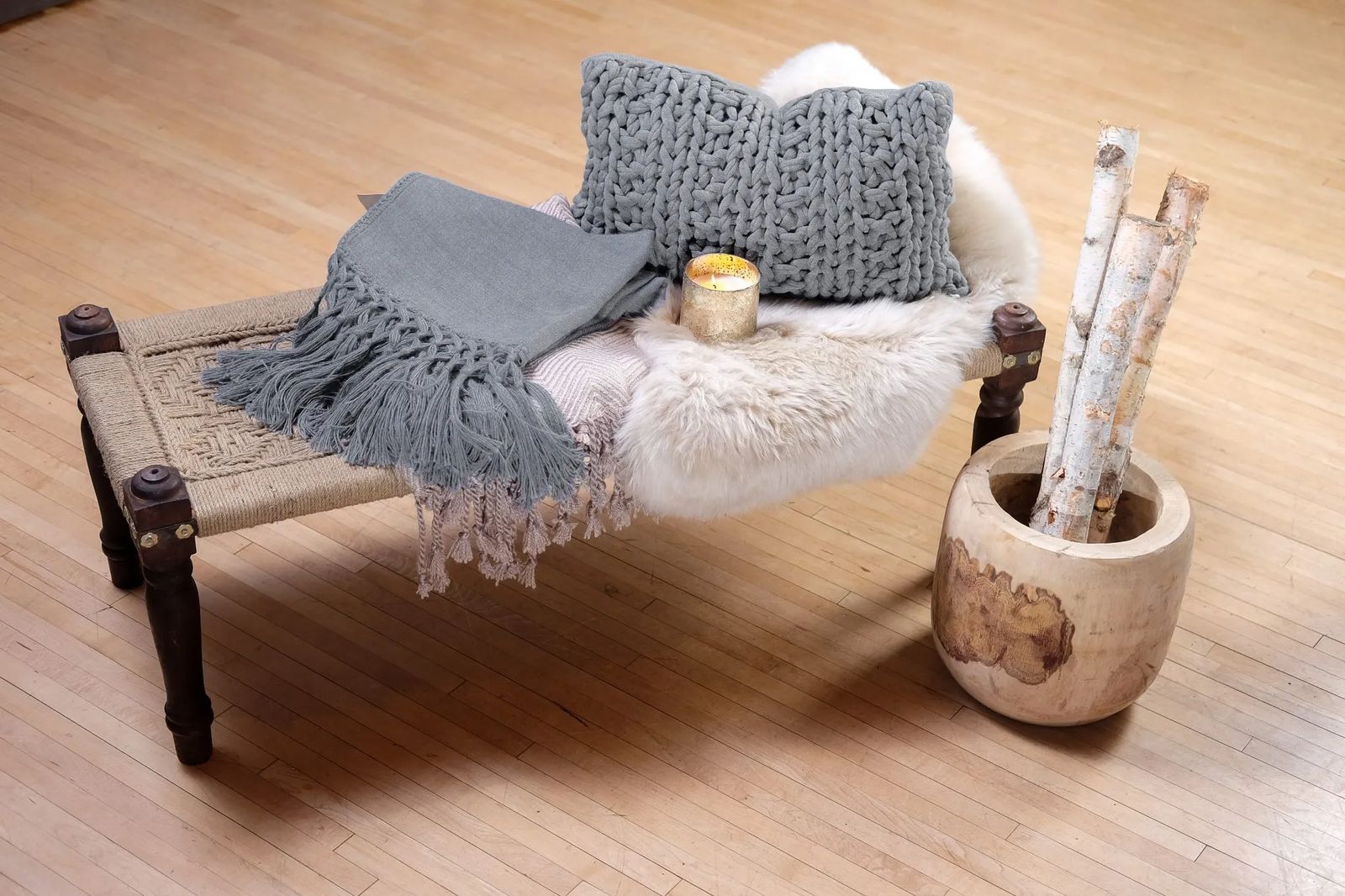 THROW ON SOME COMFORT
Whether it's a bit of alpine lodge style with this luxurious natural fiber sheepskin rug, a rich Baby Alpaca throw or the classically soft statement of extra warmth in a herringbone design, Davidson Design has you covered in comfort. Let these three beautiful throws sit on a nearby footrest for easy access. This natural macramé infused bench is rich in texture and style. Add a little extra comfort thanks to a super soft sweater inspired pillow. Infuse a little spice in the air with this gilded candle with a sweet pumpkin scent. Bench, $649; Sheepskin Rug, $119; Gray Baby Alpaca Throw, $314; Sophia Cream & Taupe Throw, $74; Gilded Pumpkin Candle, $40; Chunky Grey Knit pillow, $99. All can be found at Davidson Designs.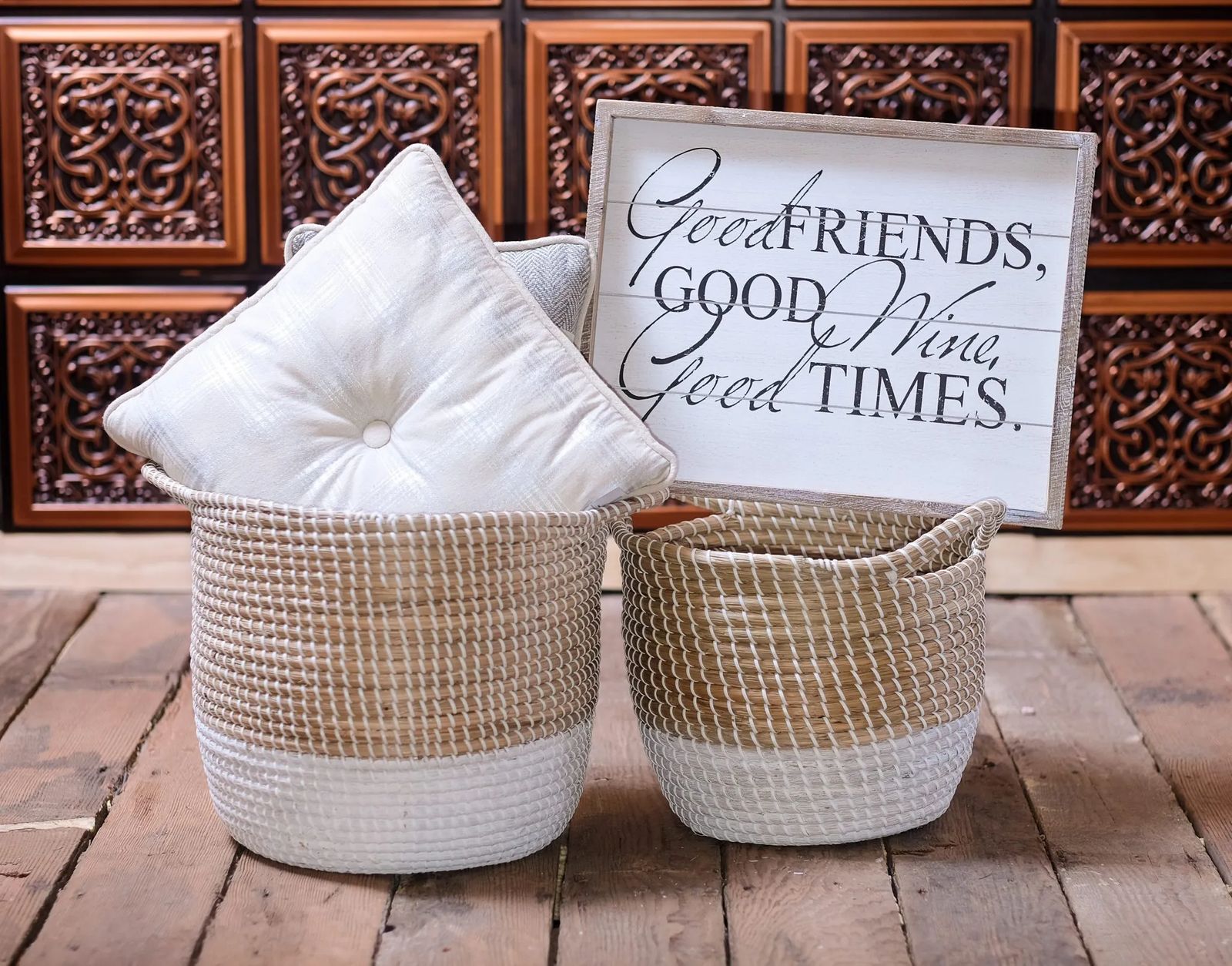 INVITING STYLE
Light a fire, turn on your favorite movie and curl up on the couch with these beautiful silver and cream, ribbon-accented pillows. Station them in these woven, two-toned baskets nearby to have comfort at the ready when guests pop in for a visit. The result is an inviting place to take a rest on a wintry evening. Be sure to exude your comfortable style with this rustic piece of décor sharing a very Hygge message. Decorative pillows, $24.99 to $29.99; Woven baskets, $18.99 to $27.99; Good Times sign, $32.99. All can be found at Real Deals on Home Décor.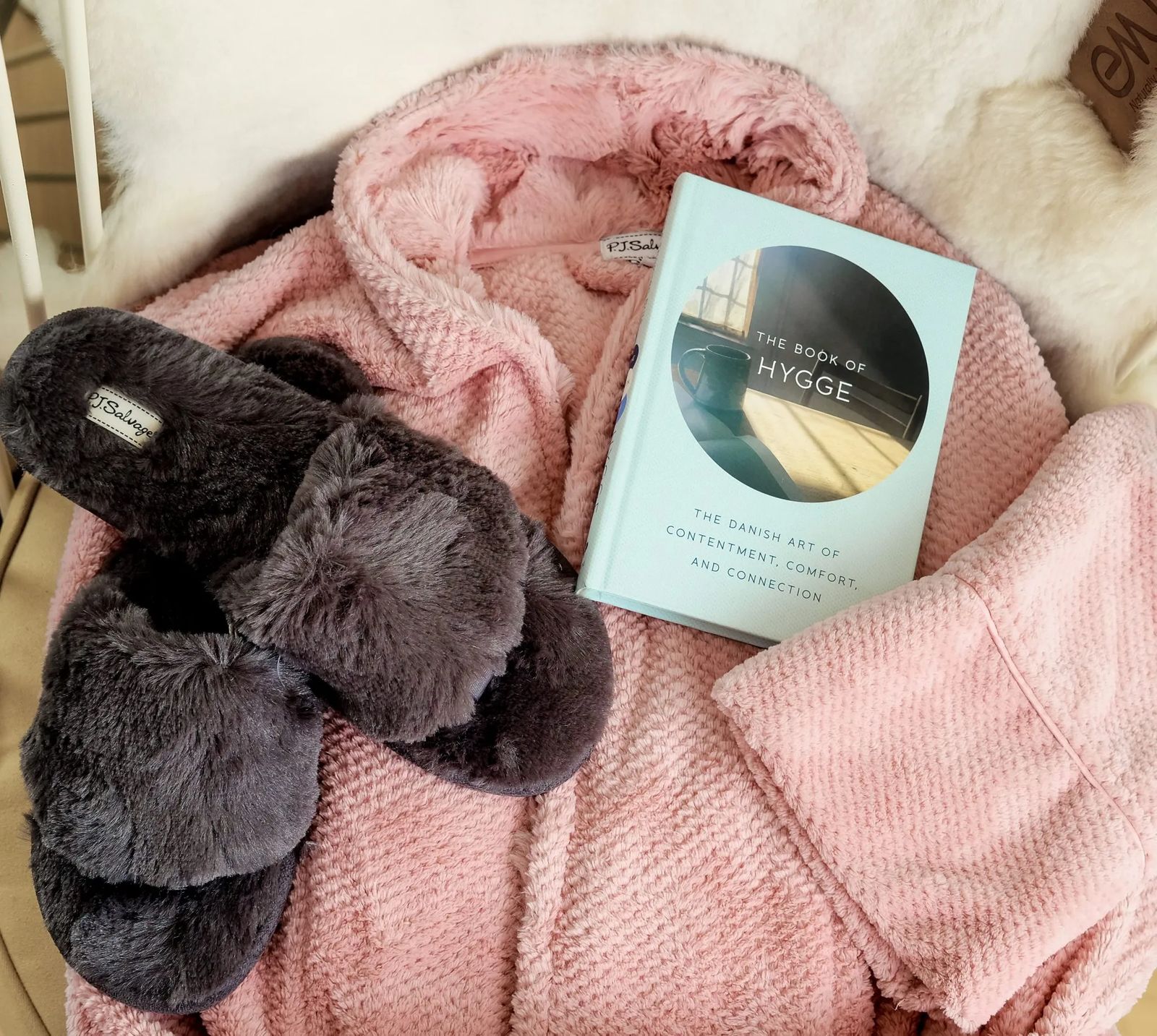 SNUGGLE UP TO HYGGE
Ultra-soft faux fur awaits. Slide your feet into this classic update on the comfy flip-flop with its plush-lined insole. Pair it with this rose-colored waffle robe and it's a cozy comfort you'll never want to take off. For those days where snuggling by the fire is a given, turn the pages of "The Book of Hygge" by Louis Thomsen Brits for learning how to journey through this experience of living in the moment, unplugging and savoring each day.  Slippers, $39.00; Robe, $89.00; Book, $22. All can be found at The Joy of Living.