MMIW: The Family
Selena's loved ones work to keep the MMIW issue alive
When Cheryl Horn got the news on Jan. 1 that her best friend's 16-year-old daughter was missing, she felt like her heart just might beat out of her chest. She remembers shaking, pacing the floor.
"When I found out Selena was gone, I said, 'No, she's not,'" Horn says. "I had just talked to her a few hours before."
This was the girl Horn helped raise. Selena called her "Auntie." Horn calls Selena's mom, Jackie Big Hair, her "blood sister," her life-long best friend.
"We are both from Fort Belknap," Horn says. "We grew up together. We always say we are blood sisters because, you know, we cut our fingers when we were little girls."
So, when news broke that Selena was left at an I-90 rest area between Billings and Hardin, Horn grabbed freshly washed clothes from the dryer, threw them in a bag without thinking and made the 350-mile trek from Fort Belknap to help in the search.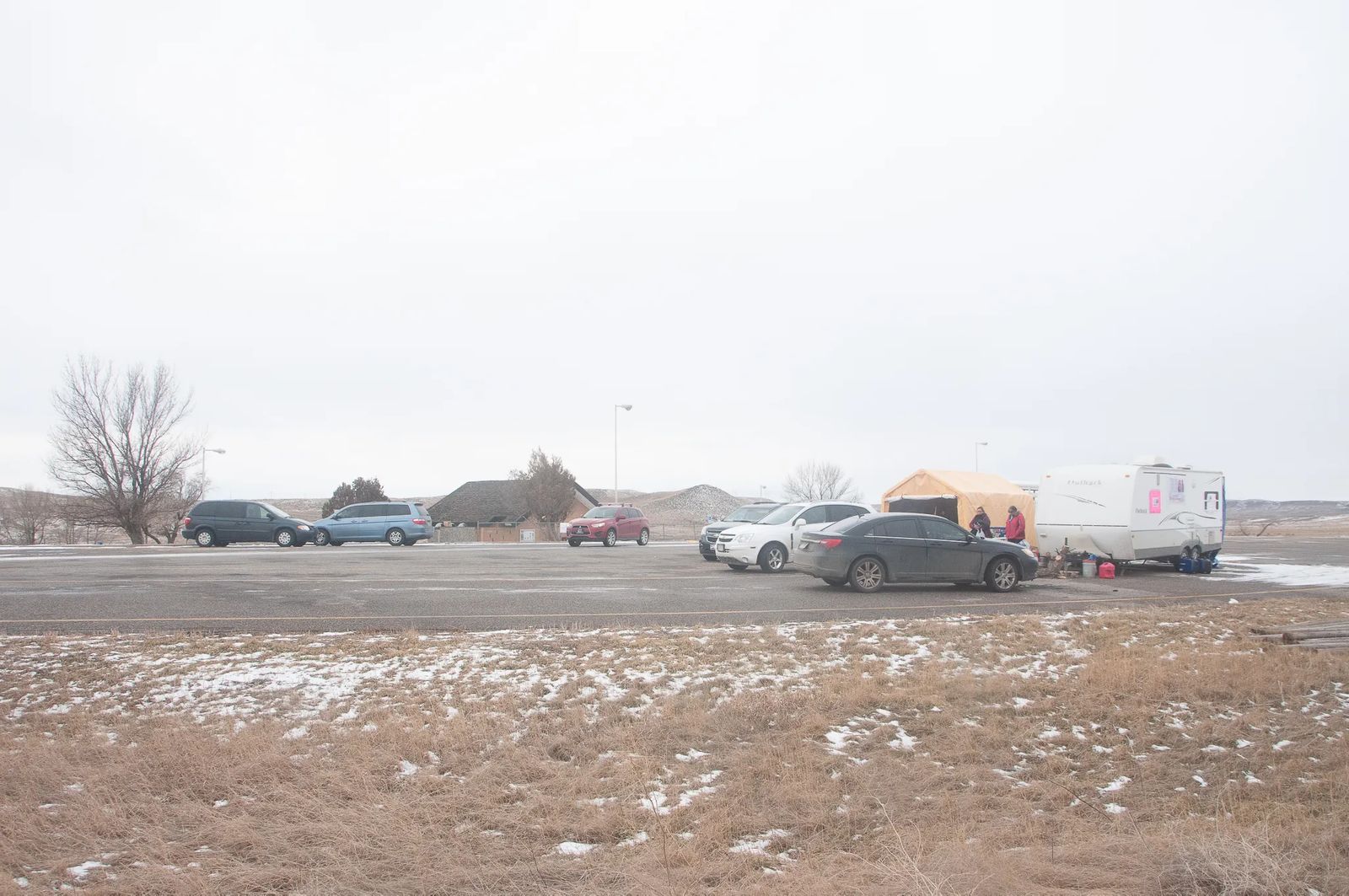 "I thought that they would find her within the hour," Horn says. When day turned to night, she was stunned that the search had proved fruitless. "I said, 'What the hell do you guys mean that you haven't found her?'"
The family put out urgent pleas for help in the search via Facebook. Dozens responded. Drones were on site on day one. A helicopter joined the search as well. Eight days in, there was a sharp turn in the weather, moving from balmy 40- to 50-degree days to temps below 30 with a biting wind.
"We did not leave and we looked and looked. Do you know how hard that was for me?" Horn says. "We didn't expect Jackie to look. But for me to get up and out of my pickup with my jacket and snow pants on. I would think, 'Pray we find her but pray I don't find her.'"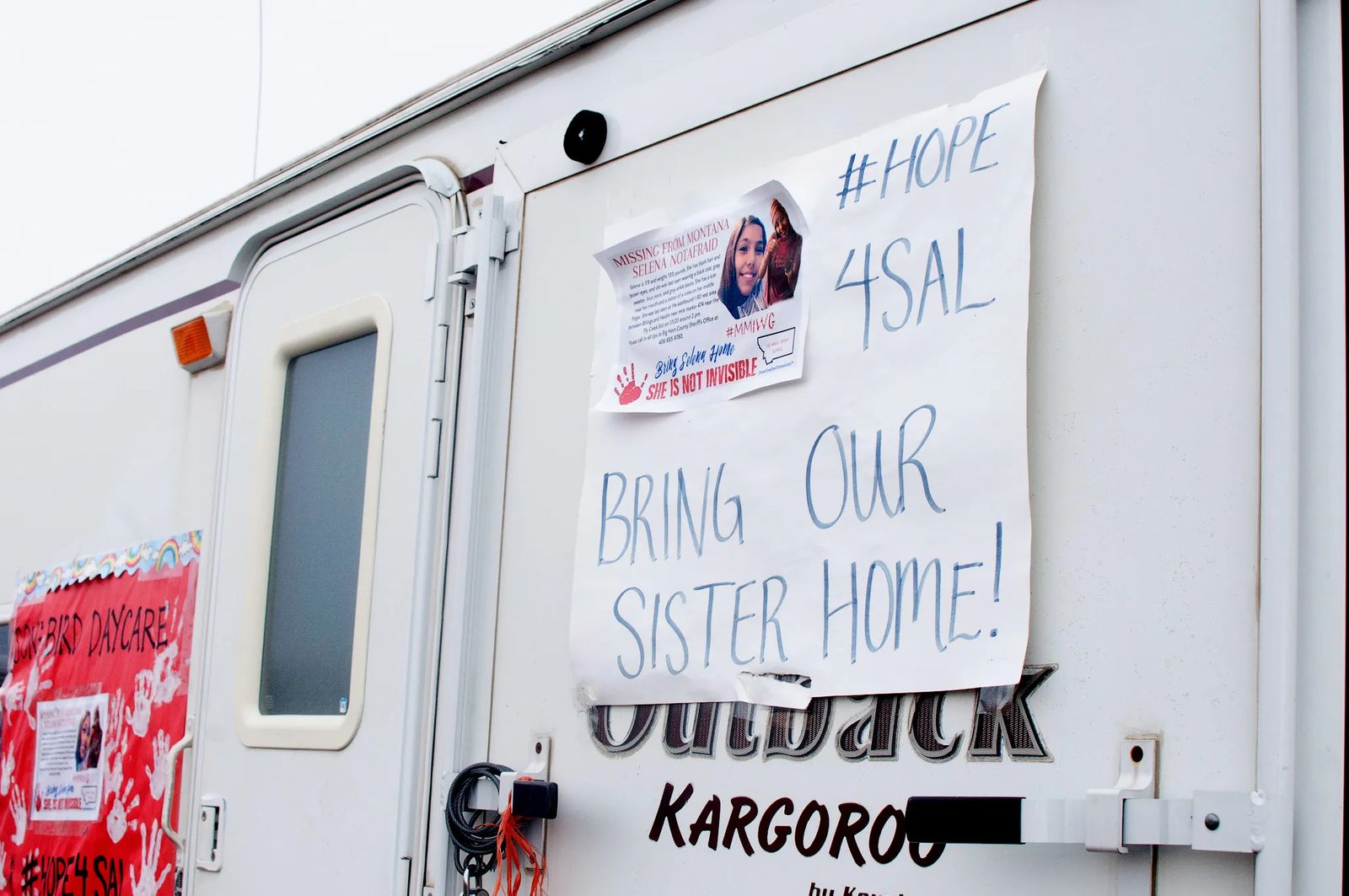 With each passing day, Horn says the search grew more frantic.
"We were searching, literally following every clue, and putting ourselves in dangerous situations for eight days," she says. "When the FBI dogs came, we backed off a little bit. But, how do you tell your volunteer search crews to quit?"
On the morning of Jan. 20, after 19 days, Horn says she knew something wasn't right.
"I woke up and I didn't feel good and come to find out, none of us felt good," she says. "Selena has a little niece, she's 9 years old. She called me that morning and told me 'Selena came to me in a dream and said, I am going to come home now. I'm cold.'"
By mid-morning, she got a call from a Billings TV station.
"On my way, before I even left, I got a call. It's KULR-8, saying, 'Do you know they found a body in Hardin?'" Horn says it wasn't law enforcement sharing the news. It was the media.
Selena's body was found a little more than a mile from the rest stop where she was last seen. Authorities announced that Selena had died of hypothermia. They reported there were no wounds on Selena's body and no evidence of foul play, but later they called the state medical examiner for a secondary autopsy. The Montana Department of Justice's Division of Criminal Investigation was also brought in to review the case, a review that was continuing at print time.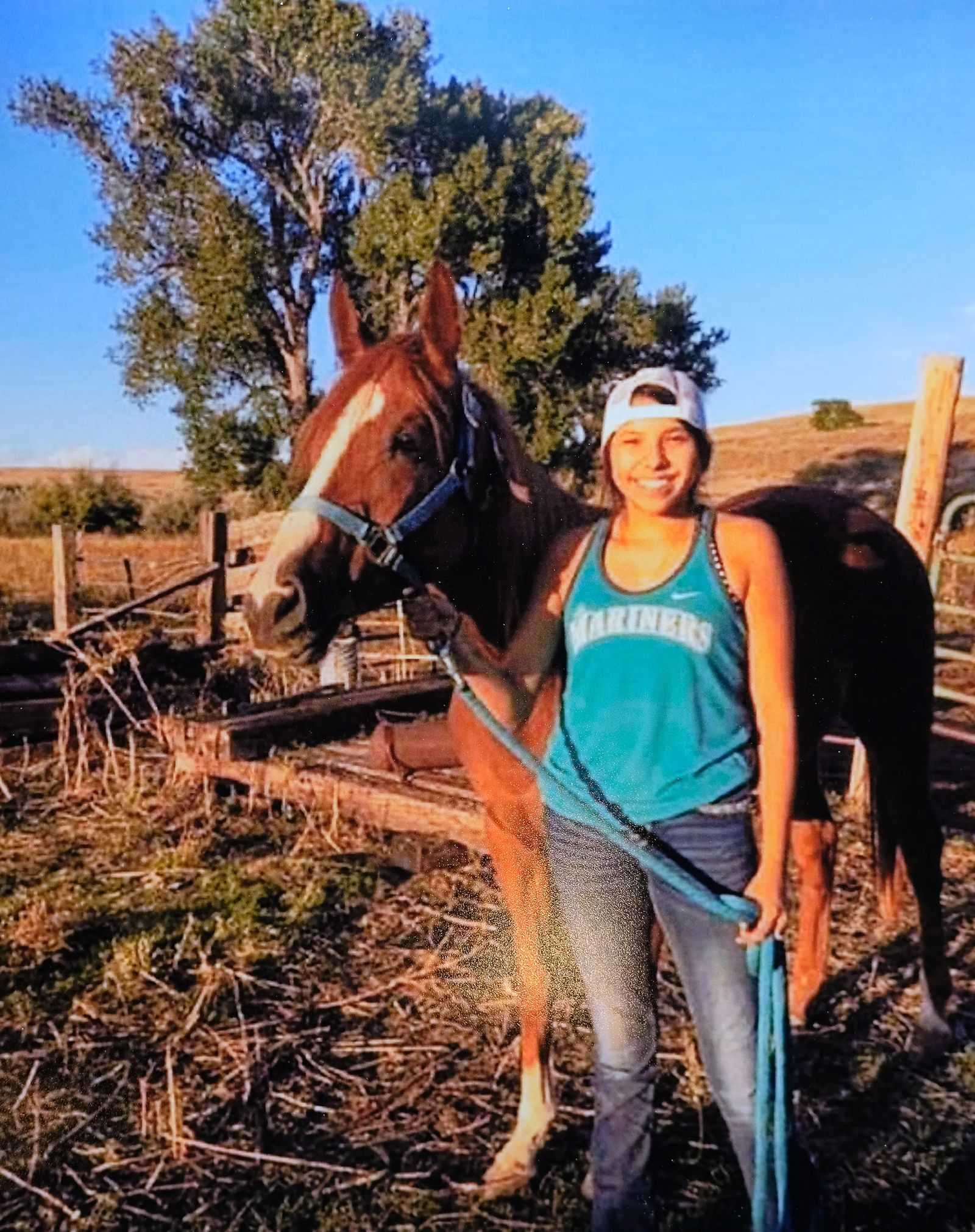 What we do know is that on Jan. 1, Selena was with five adults when the van they were in broke down and stopped at the rest stop between Billings and Hardin. When the men fixing the van got the vehicle started, they told police they left without Selena and another woman. Law enforcement authorities believe Selena walked off into a nearby field, the field where they discovered her body.
Share that theory with Selena's family and they get visibly angry.
"She wasn't there," Horn says. "No one believes she was there — not the volunteers who were on foot or on horseback. We had helicopters. The pilot told me he could reprogram his helicopter to fly the exact route he flew that day. He would have seen her. She wasn't in the brush. She was found out in the open."
Selena's body was found without her jacket or purse, and her rings, which she always wore, were discovered 15 to 20 yards from her body.
"She had to cross three fences. One was a barbed wire fence and she climbed that and then fell when it wasn't even freezing outside?" Horn says the family believes Selena was alive for a while and that her body was later dumped where she was found.
"There's this road that runs through this whole piece of land," Horn says. "It's an old farm road that is well used. It goes all the way through to the back of the rest area. They found her 30 yards off that road."
A.J. Not Afraid, the Crow tribal chairman, is Selena's second cousin. He was at the search site on day one along with other tribal leaders. "I believe her," he says when asked about Cheryl's theory.
"Those areas were checked and out of nowhere a body appears. That actually upsets me," Not Afraid says. "The days we searched, there was no snow cover. We also had search dogs — for them to not pick up that scent or not to find the body as soon as we anticipated? If she was there, I think they would have caught that early on. I am not convinced of hypothermia. I am not convinced at all."
Big Horn County Undersheriff Eric Winburn says the fact that Selena wasn't found immediately baffles him as well.
"The first night they had thermal drones but they didn't go out a little over a mile where she was. Part of it was the weather. They had gusting winds and rain. There are also power lines close to where she was found. They were trying to stay away from the power lines," Winburn says. "That's what bothered me. Why didn't they find her the first night with the thermal drone? It sounds like they didn't go out far enough to find her."
When asked if there was any evidence that could support the theory that the body wasn't there, he simply says, "No, absolutely none." He also says the department is trying to be completely transparent on the case. "You can't go on assumption. You have to follow the evidence. That's what we did in this case. And now, a second agency is going to look at everything we've done and see if they find holes — things we didn't do or should have done."
"We don't want to have to fight for justice," Horn says. It's why the family hired its own criminal lawyer and private investigator. "There are things that people miss. There are angles people miss. Law enforcement is short on manpower. So, we have to pay for manpower as a family. It's sad but it's reality."
While Horn was digging for information during the search, several women came to the rest stop and openly shared stories of their own disappearances.
"They were drugged up and assaulted," she says. The women led Horn to a few spots on the reservation where women have been taken. "They escaped. They had to walk between 15 to 20 miles from where they were being held to safety." She's since shared the information with Chairman Not Afraid, showing him the photos of the abandoned tribal ranches. "I told him, 'You need to destroy these places because they are holding your own tribal members hostage out there.'" Not Afraid turned over the information to the Bureau of Indian Affairs, which, in turn, promised to patrol the area.
As Horn talks about all the heartbreak, she shakes her head and says, "I can't believe my friend lost four kids. When I say it, it still shocks me because I raised these kids with her."
Selena had a twin sister, Zoe, who committed suicide at age 11. In 2017, Jackie Big Hair's 24-year-old son, Preston, was shot by Billings police after leading officers on a high-speed chase. In 2018, Jackie's 18-year-old daughter, Tristen, was walking along Highway 3 near Billings Logan International Airport when she was struck and killed by a hit-and-run driver.
"We are heartbroken but our prayers for Selena were answered," Horn says. "We only waited 20 days. That was long to us but there are people who have waited 2,020 days or 3,020 days with no closure. She adds, "Yes, Selena was found but when Selena moves out of the way, there is another girl standing right behind her."
She makes sure to share that message with anyone passionate and involved in the Missing and Murdered Indigenous Women awareness effort.
"Don't ever forget all of those girls behind her. Continue to pray. Continue everything we started," Horn says. "We just have to keep saying their names."