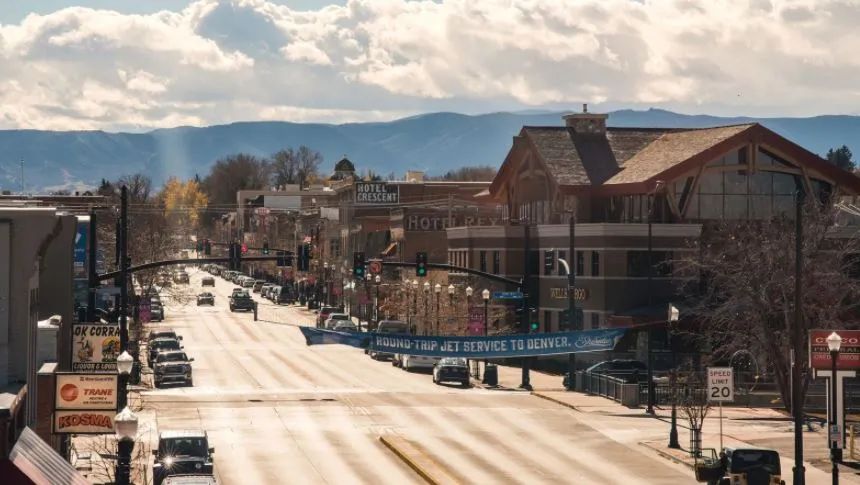 Places & Faces: Sheridan
The 'Best of the West'…only better
There's something extra special about Sheridan, Wyoming. But then again, I'm biased.
Years ago, I was drawn to Sheridan by its Western charm. I would probably still live there if life hadn't dragged me away. Though decades have passed, that Western appeal hasn't tarnished a bit.
Sheridan is still the 'Best of the West' – only now it's better yet.
It's no longer just rodeo, ranching, and famous ropes. It's an arts center, a place to join friends for a local brew and the hub of a scenic trail network for walking and biking. "We're so much more than a cowboy town," says Beth Holsinger, executive director of the Downtown Sheridan Association. "It's multi-faceted."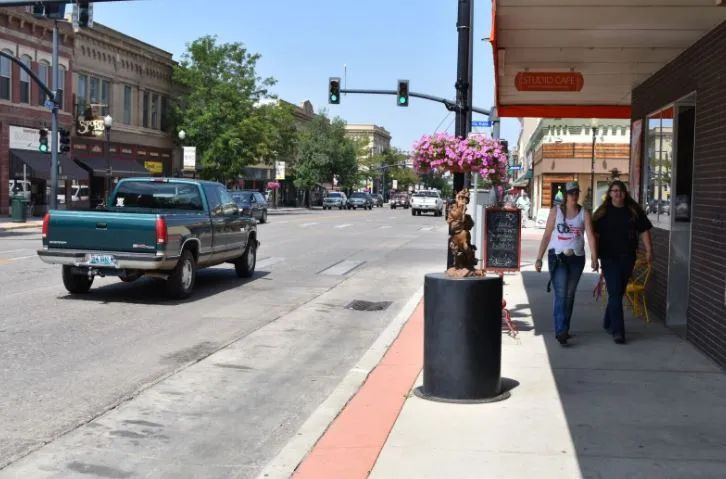 A short stroll down Main Street reveals just that. The Mint Bar is about as "cowboy" as you can get, and yet next door the Midtown Café advertises a gluten-free menu. Only four strides more and you come face to face with a statue of two horses — one of several dozen statues, mostly bronzes, that decorate the downtown area. Sweep your gaze across the street and the marquee at the stately WYO Theater announces an upcoming Shakespeare extravaganza.
Ryan Koltiska, communications director at the Sheridan Chamber of Commerce, describes his hometown as an "all around town that seems bigger than it is."
"It's only 17,000 to 18,000 people, but we have amenities other places don't have," he says.
Amenities such as four performing arts theaters, a new indoor ice rink, top-notch schools, state-of-the-art medical facilities and a thriving YMCA.
Besides amenities, there's plenty to do. Sheridan is only a short drive to the Brinton Museum's renowned art collection, to the Wagon Box Battlefield and to boundless camping and hiking opportunities in the Bighorn Mountains.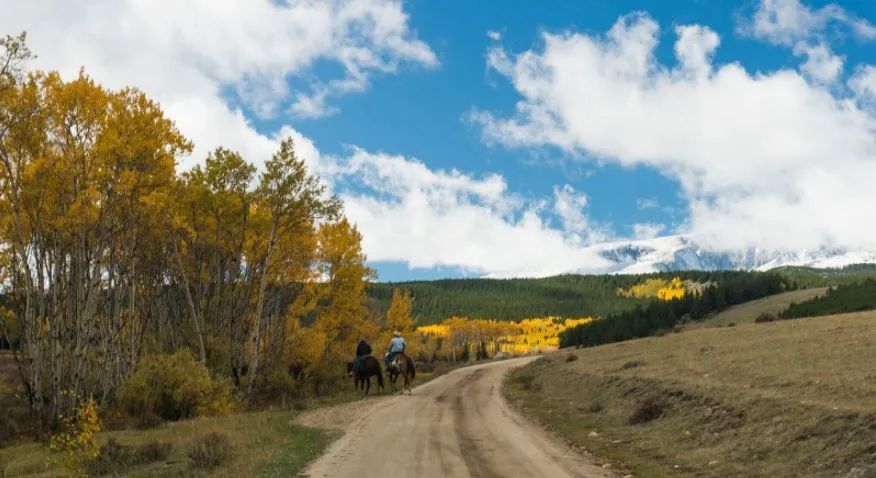 Yes, Sheridan's history is rooted in the West and the Sheridan WYO Rodeo is still the biggest event of the year, Koltiska says. But the town offers so much more.
"People still wear boots but you can also live here without owning a pair of boots," he says and then smiles. "We have opera singers here. And, I tap dance."
In large part, the magic of Sheridan can be traced to its residents – both their sense of community and their overwhelming generosity. Holsinger points to the town's numerous nonprofits and liberal philanthropists. An astounding number per capita, she adds. Yes, there have been major donors – the late Forrest Mars Jr., the (Edward) Whitney Foundation and local artist Neltje, to name a few – but hundreds if not thousands of locals rally to support various projects in whatever capacity they can.
Holsinger credits their efforts for preserving what was best about Sheridan and then taking the best and making it better.
"They knew what they didn't want to lose and they started long ago," she says. "I really believe that's why we have our Main Street."
My personal favorite (maybe because I met my husband on the dance floor there) is the Sheridan Inn. Built over the winter of 1892-93, the elegant hotel served as home base to Buffalo Bill Cody, who used the front lawn to audition contenders for his Wild West Show.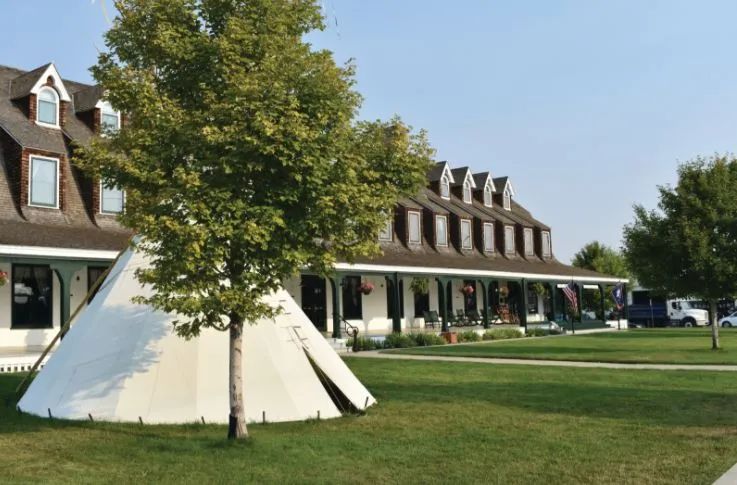 The fact that the historic building still stands can only be attributed to forethought and determination. In the 1960s, the historic landmark was barely saved from the bulldozer, explains Louise Knievel, a Sheridan native who volunteers as a tour guide at the Inn.
"They were going to put in a gas station and convenience store," she says. "They auctioned off everything to save it."
Just a few years ago, Bob and Dana Townsend "came to the rescue" again when they purchased the Inn and vowed to restore it. In May 2015, for the first time in 50 years, the Inn's original 64 rooms were open for business after being transformed into 22 unique suites, each decorated with Western flair and commemorating an important figure in the life of Buffalo Bill.
Tour guides Louise Knievel (center) and Fachon Wilson (right) take Andrea Smallwood on a tour of the Sheridan Inn[/caption]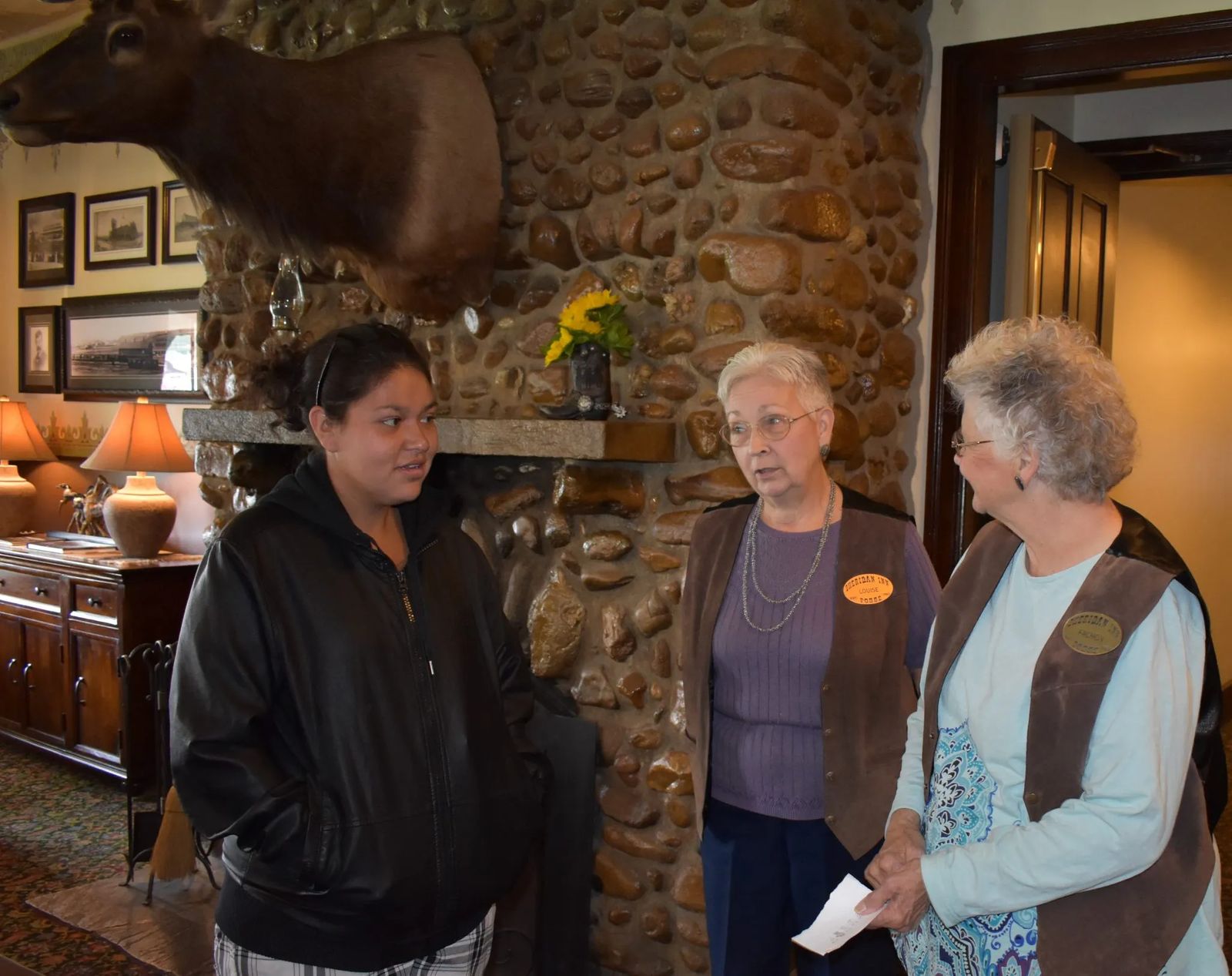 Sheridan is all about people and place, but it's definitely a product of its colorful history.
"It was in the middle of a war zone," says John Woodward, director of the Sheridan County Museum. Situated along the famed Bozeman Trail, the foothills were the scene of constant warring and skirmishes during the 1860s-1870s. The Battle of the Rosebud took place north of present-day Sheridan — only one week prior to and 35 miles distant from Custer's notorious demise.
"It changed the way Indians fought," Woodward explains. "It galvanized them to gather in larger numbers."
With the railroad's arrival in 1891, Sheridan virtually exploded overnight. Timber, mostly for railroad ties, and coal fueled the town's early economy. Coal remains a major industry, with several strip mines — the Decker and Spring Creek Mines — only a short drive to the northeast. Poles, Czechs, Germans, and English – many bearing surnames that still populate the area — flocked to Sheridan for work.
In some respects, Sheridan's Western roots have changed little since cattle first grazed the foothills and hay grew lush in the bottomlands. Then, at the turn of the century, the Eaton brothers introduced another crop to the area: dude ranching. The still-active Eaton Ranch welcomes guests to this day.
And, of course, Sheridan is all about horses. The region, particularly around Big Horn, garnered a reputation for fine thoroughbreds. The seed stock was brought here generations ago by wealthy young Englishmen whose culture lives on in today's active polo community.
"It's a little environmental niche for raising horses," Woodward says. "It still is today."
What makes Sheridan unique is how that history comes alive in its present and future. Take the lovely Whitney Commons, which stretches between the library and Kendrick Park. It's a new addition to town made possible by the late Edward Whitney. The "adventurer, philosopher and pioneer businessman" lived in Sheridan during its formative years and left his legacy to the community when he died a century ago.
"My estate does not belong to me," he wrote. "I'm only its steward: it belongs to the people and I dare not be careless with it."
The trend seems to be catching. The grand WYO Theater, built in 1923, is enjoying a renaissance with a brand-new addition built onto its south side and work is underway for expansion to the north. A few blocks to the west, the "Y" will soon have a new, $16 million aquatic center and money is currently being raised for the $9 million Doubleday Sports Complex on the north end of town.
Sheridan's future seems limited only by the imagination of the people who live there.
"We make things happen and then we make it happen again," Koltiska says.
"This is a very vibrant community," Holsinger adds. "To me, this is a paradise. I love having the mountains in my rear view mirror every morning."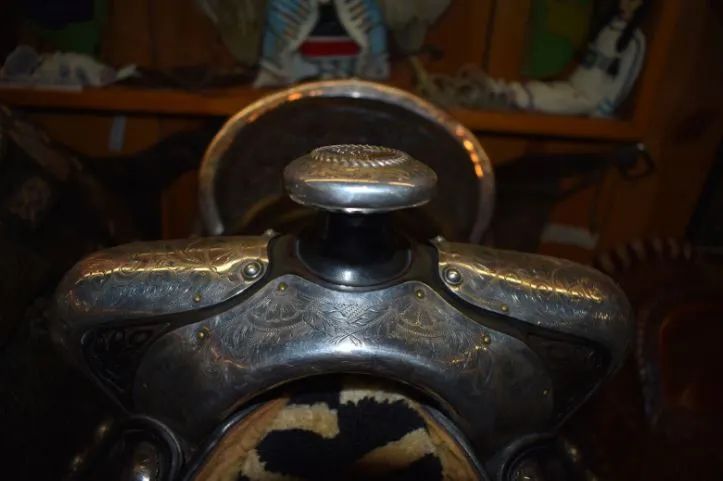 One town. Two traditions
King's Saddlery and King Ropes
In the back of King's Saddlery, Sheri Sullivan was hard at work tooling a custom leather headstall. She's been an employee at King's – at the very same desk – since 1982. Many of her co-workers boast similar resumes.
The late Don King opened the store in 1961 as a saddle shop. Soon enough the business branched out into ropes.
"Before that, guys were just going to the hardware store, buying a length of rope and stretching it and tying it themselves," says Bruce King, Don's son.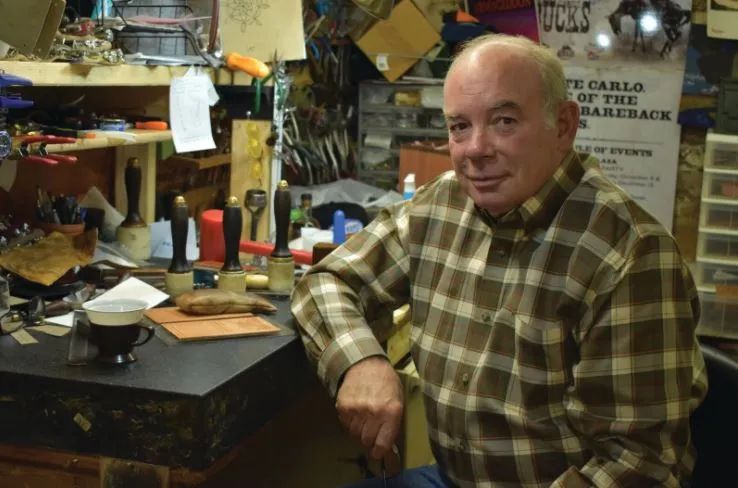 Today, the rope business has far eclipsed saddle making, though they still do both. Last year, King's Saddlery and King Ropes shipped out 50,000-60,000 ropes to just about all points on the globe.
"We even send a pretty good load into Russia," Bruce says. "There's a Montana ranch that moved there and they're trying to make cowboys out of Russians."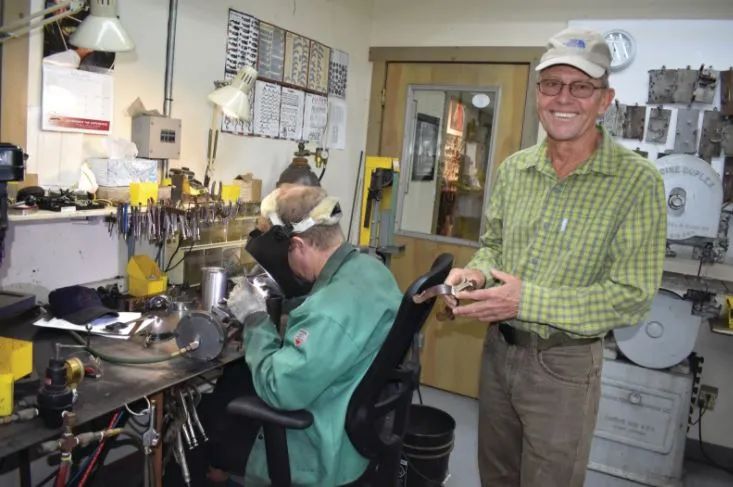 Tom Balding Bits and Spurs
Before planting roots in Sheridan, Tom Balding was a California surfer who excelled at welding aircraft and sailboat parts (his cousin founded Hobie Cat). But, he traded that lucrative future for life at the foot of the Bighorn Mountains.
"I really got into riding, horses and the whole Western lifestyle," he says.
When he was asked to weld a bit for a bridle, he grabbed what was handy: a part from a Hobie Cat sailboat.
"The next day I drove to town and ordered business cards," he says.
That was 34 years ago. Now the unique designs of Tom Balding Bits and Spurs are famous worldwide and the Sheridan business is open for tours.
"I don't want to get any bigger," Balding says. "Just better."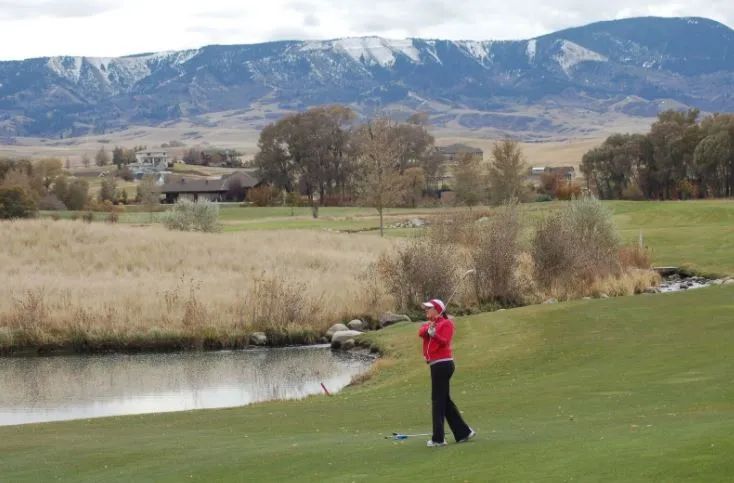 More than a weekend getaway…
Sheridan folks don't consider their town a tourist destination, yet they're quick to list highlights you simply must visit. In no time, you'll realize an overnight stay just won't suffice. Below are just a few of the "can't miss" list…
If you're a history buff, plan a short road trip to Fort Phil Kearney, a historic site roughly 20 miles southwest of Sheridan. Check out the visitor center, tour the archaeological remains of buildings that date back to the 1860s and then make the circuit to the sites of the Fetterman and the Wagon Box Fights. If that only whets your appetite, drive a little further to where the Battle of the Rosebud, The Connor Battle and the Battle of the Little Bighorn took place – all within an hour's drive of town.
Maybe you're into the arts? You've got to include an afternoon at the new, 24,000-square-foot Brinton Museum in Big Horn. Not only is it renowned for its collection of Western and American Indian art, but just next door stands the gracious Brinton Ranch House, which is open for tours. Inside you'll see more works of art – including pieces by Frederic Remington and Charlie Russell — adorning the walls. You'll also get a glimpse of what life was like for the Brinton family, from the fancy table settings in the dining room to the Steinway duo-art player piano in the music room.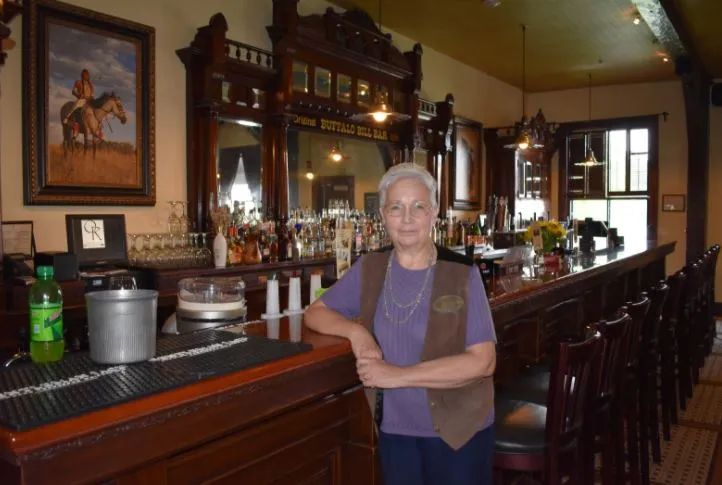 How about a "Western" weekend? Mark your calendar for the Sheridan WYO Rodeo in July. It's the weekend to pull on your boots and join the raucous crowd at the 110-year-old Mint Bar. If there's not a horse inside, sipping from a pitcher of beer, well, check the photo on the wall and you'll see that there has been. Don't forget to look up. There's a mounted rattlesnake skin — eight-feet long, with 27 rattles — above the bar.
But before sidling up for a shot, save time for a visit to King's Saddlery. The store is a veritable Aladdin's tent of just about anything for the ranch or the wannabe rancher. Keep walking back and you'll see the famous King's Ropes being stretched or an artisan tooling details on leather. Finally, turn the corner and check out the Don King Museum, with its Western memorabilia and "500" saddles, some dripping with silver.
For the sports-minded, the sky's the limit. Literally. Just a few miles northwest of Sheridan, hang-gliders paint the sky above Dayton when the weather's right. If you're ultra-competitive, sign up for the Bighorn Mountain Wild and Scenic Trail Run. Take your pick: from 30 kilometers to 100 miles. And, be sure to keep on the lookout for moose!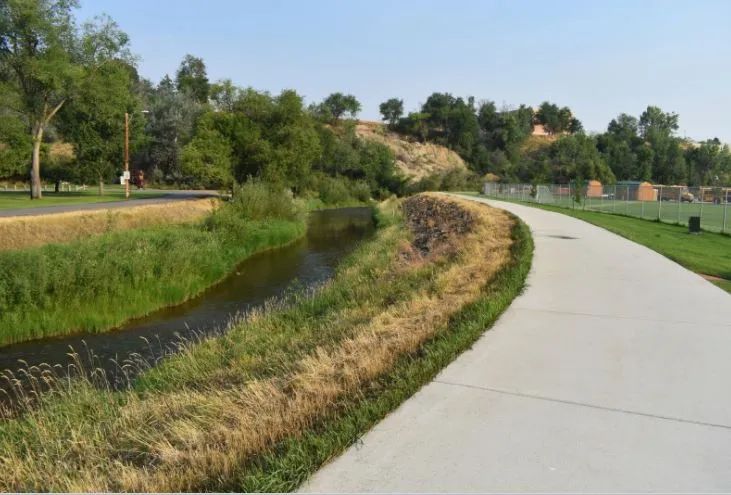 Those same mountain trails — and so many more — offer the less ambitious endless choices to hike along willow-lined streams and up to high mountain lakes.
Then, when winter blankets the Bighorns with snow, head for the sprawling mountaintop "parks." It's a magnet for snowmobilers, skiers, and even fat-tire enthusiasts, craving to leave their marks across the untracked expanse.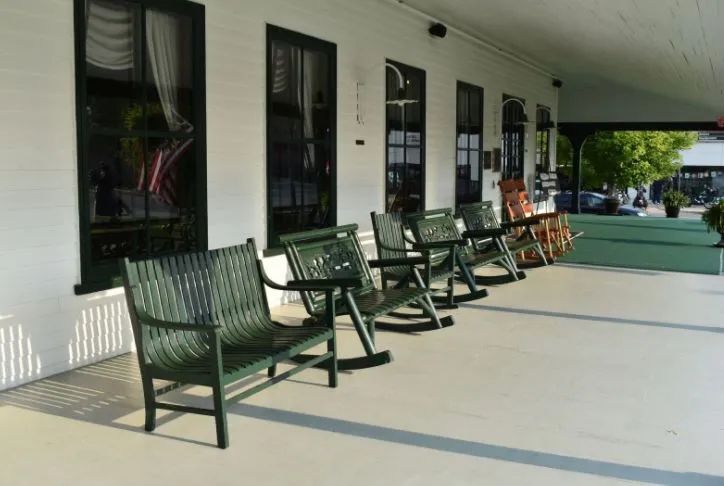 Maybe you're looking for a little relaxation? Grab a rocker and watch the world go by from the porch of the Sheridan Inn. Or, spend your day tasting brews at the award-winning Black Tooth and Luminous breweries. Round out the afternoon with stops at the Weston Wineries and the Koltiska Distillery. Make sure to try out Sheridan's diverse dining experiences. Start the day with a breakfast burrito at Red Velvet Bakery, order a Cowboy Up Blue Burger at the Wyoming Cattle & Creek Company for lunch and savor a dinner of braised lamb shank, with Tuscan pesto, at the ever-popular Frackleton's.
Save a Sunday for polo. The season runs from June through August at the Big Horn Equestrian Center. The action is fast and furious as two teams of four mounted riders, some of the best in the world, charge up and down a field the size of nine football fields. Spectators are not only welcome, they're invited and there's no charge for watching.
LOOKING FOR DETAILS OR MORE TO DO? Visit destinationSheridan.com