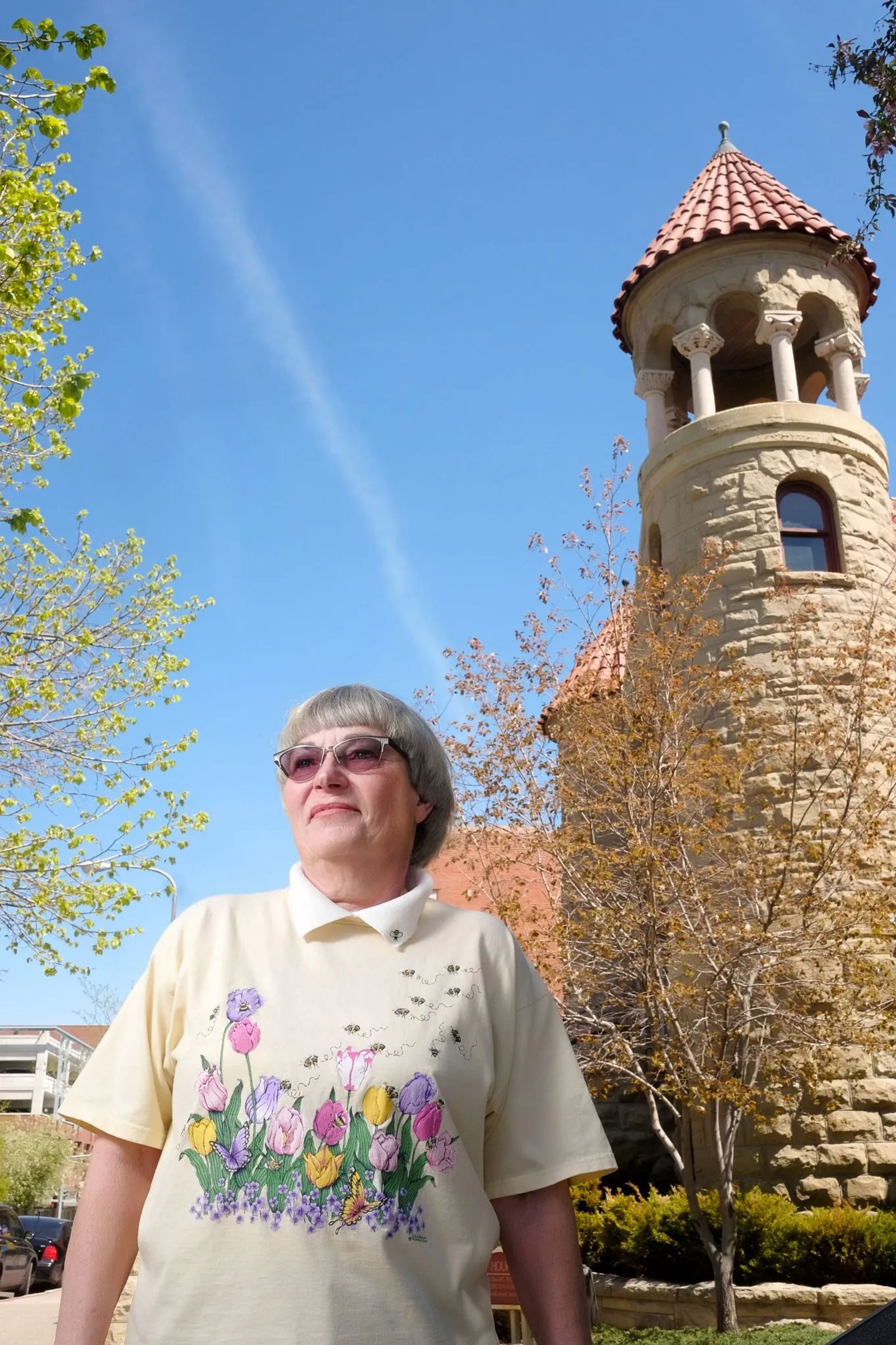 Preserving the Memories of Times Gone By
Joyce Jensen loves sharing pieces of our area's history

Joyce Jensen didn't know anything about typography, page layout or fonts when she created her first book, a history of the First United Methodist Church in Billings, in 1989.  She didn't know much about formal historical research, either.  But as soon as she got her teeth into a century's worth of church bulletins, minutes, Sunday school records, financial statements and newspaper articles, she was hooked.
"It became a treasure hunt," says Jensen, now 69.  "It was great fun."
The book, On This Corner, established that the First United Methodist congregation dates to 1882 and was either the second or third church in Billings.  Jensen found so much material during the project, she published a second book, Tidbits and Trivia, in 2011, and launched a second career as a homegrown historian, storyteller, author and authority on all things Yellowstone County.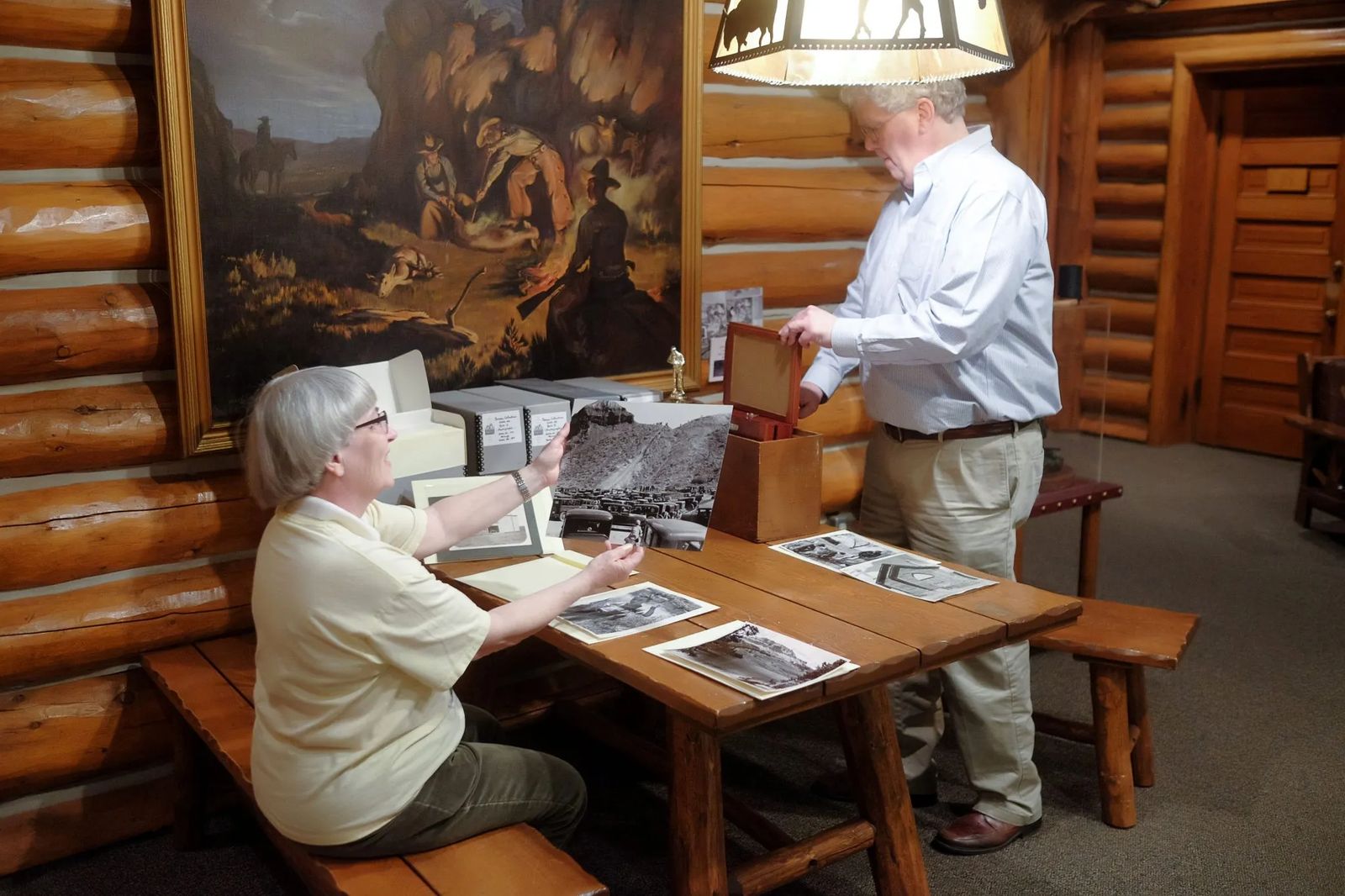 "She knows everything," says Marilyn Wade, a long-time friend and Western Heritage Center volunteer.  "When she gets wind of things, she follows up on them."
Born Joyce Elaine Martin in 1945 between, as she likes to quip, VE Day and VJ Day, in what was then Deaconess Hospital, Jensen grew up from age 6 on the 1100 block of North 31st Street in a house now occupied by her brother and his family.  Back then, the neighborhood teemed with children. One summer, she determined there were "more than 50 and fewer than 100 kids" in the area.
She graduated from Senior High in 1963, earned her bachelor's and master's degrees in elementary education from Montana State University, and, in 1969, married her husband, Larry.  After a short stretch teaching in Kenai, Alaska, then an oil boom town, the couple returned to Billings in 1973, where Jensen has deep roots.  In the early 1900s, Jensen's grandfather, Nat, had come to homestead at Huntley Project from Cody, Wyoming, where he'd worked as a time keeper for the Buffalo Bill Dam.  Joined by his brother, Ben, the pair began farming something not seen in this neck of the woods. They grew cucumbers perfect for pickling, much like those their father made at his pickle factory in Minnesota, where they'd both worked as young men.
Jensen's father was born in 1912, and in 1915 the family moved to a house on the 200 block of Lewis Avenue in Billings.  The Martin Pickling Company moved to town with them and occupied several locations over the years, the last of which was in what is now North Star Body and Trailer Repair on Moore Lane.  Jensen remembers the insulated cork wall bathed with the smell of dill and pickling spices.
"I would wake up sometimes and know that I had been dreaming that smell," Jensen says.  The business was sold when her grandfather died in 1959.
Because of deep connection to the area and her tendency to "spout" about local history, Jensen began giving slide shows around town and presentations at the Western Heritage Center in the 1980s.  Those slide shows ultimately became a book, Pieces & Places of Billings History, basically a collection of photographs and historical explanations of local markers and sites, published in 1994, the year after her husband and collaborator died of complications from cystic fibrosis.
The slender volume is still the go-to text for finding out intriguing tidbits about the area, "The first book people pick up if they want a quick bit of Yellowstone County history," says Western Heritage Center Community Historian Kevin Kooistra.
Jensen is herself a living version of her book, one that is ever willing to share – with great zeal and careful detail – the information she has.  Kooistra says that when he started at the Western Heritage Center some two decades ago, Jensen would tell him, "This is what I'd do. This is who I'd talk to. This is who has the best collection of this or that."  Kooistra adds, "Here I was with the title of Community Historian and it was embarrassing because here was Joyce who knew so much."
In 2001, to celebrate the Parmly Billings Library's centennial, Jensen co-edited an anthology of work by area writers titled Writers Under the Rims.  She found the work fascinating, "sheer fun."  In one of her favorite pieces, Chief Plenty Coup calls the train he took to Washington a "fast wagon" and a "big, black horse with his belly nearly touching the ground."
"We tried to get old stuff and new stuff," Jensen says.  "It's important to keep in mind that current events will someday be history."
Anyone who knows Jensen will tell you she's a natural-born storyteller.  She gave up her career as a school teacher after just a few years because she feared bringing home a panoply of viruses to her vulnerable husband, but she never lost her affection for children and her gift of making history come alive for them.
Kooistra recalls working on a segment for a nationally-syndicated television program called Teen Kids News.  Asked by the presenter how Billings started, Kooistra says he went into his "typical" long-winded explanation about topography, land use and river position.
Jensen, he recalls, had a different approach: "There was free land."
"She got straight to the point and she knew her audience," Kooistra says.  "She got way more air play than me, even though her answers were more concise."
But Jensen is more than a lay historian and storyteller, she is a preservationist.  In 2003, she was awarded the first ever Eugene T. Carroll Historic Preservation Award.  And in 2006, she donated thousands of historic photographs, negatives and documents to the Western Heritage Center, as well as the money to enter them into the museum's archives.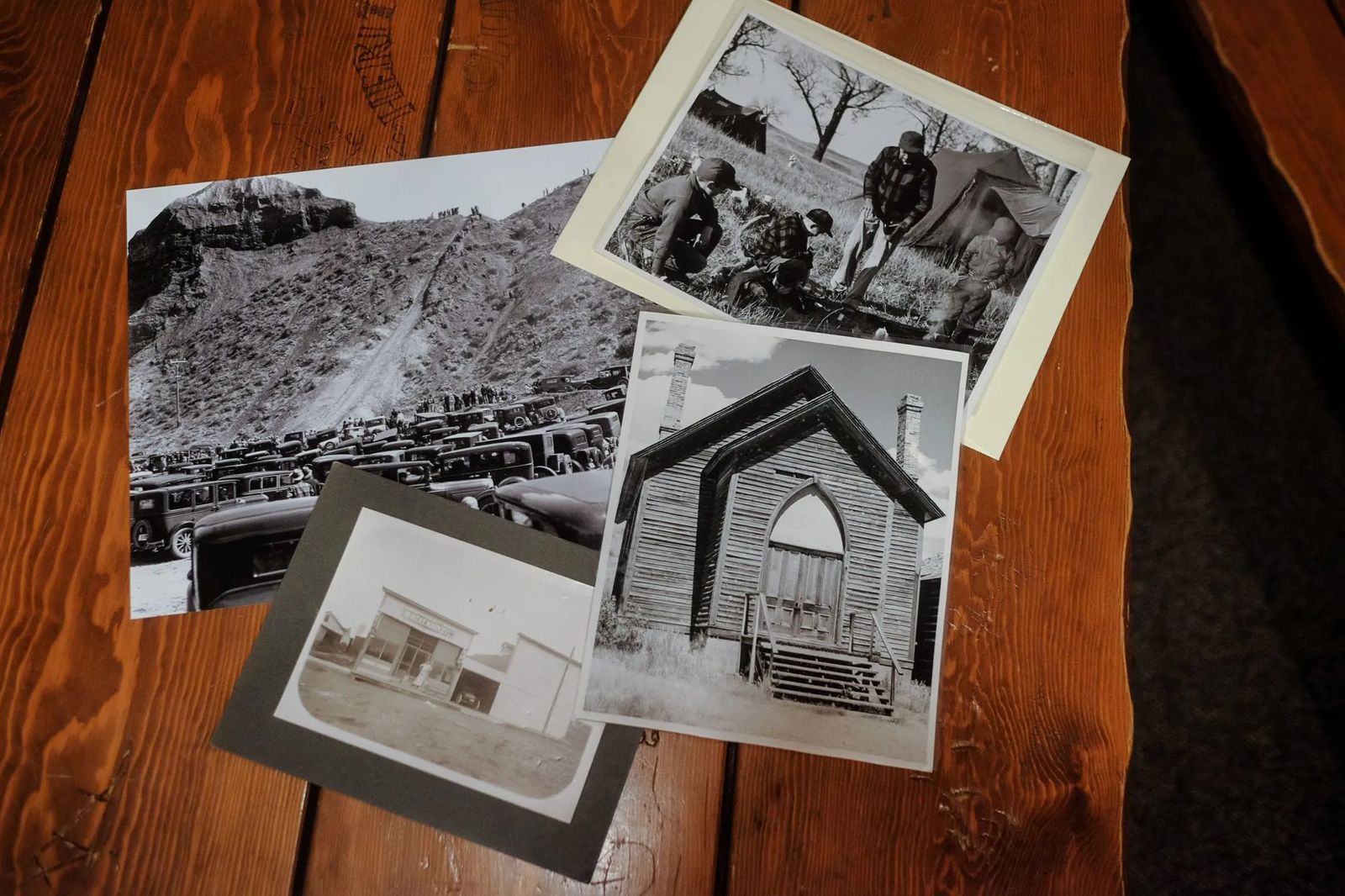 The Jensen Collection is made up of historic items Joyce and her husband collected, as well as photographs and documents passed down from Larry's parents, William E. and Margaret E. Jensen, noted outdoor photojournalists.
Among the thousands of remarkable images is one of a young Charles Lindbergh taken in Billings in 1922. There's one of the Billings Hill Climb taken in 1938, the steep, dirt track just as it is today and one of a Yellowstone River Float taken in the 1960s.
Although she had a stint as volunteer coordinator for the WHC in the 2000s, a paid position, Jensen has mostly worked as a volunteer.  And she is still going strong, regularly giving tours and lectures, most recently one about World War II prisoners of war, who came to Montana to work in the sugar beet fields.  In her free time, she travels extensively abroad.
Jensen says she's moved to share her knowledge about history, especially with young people, because telling stories that link people to a place makes that place feel like home.
"Home is part of your heart and encompasses a bigger place than the house you live in.  It's an area you feel really comfortable in," Jensen says.  "In an ideal world, home is safe and somewhere you want to take care of and make better."