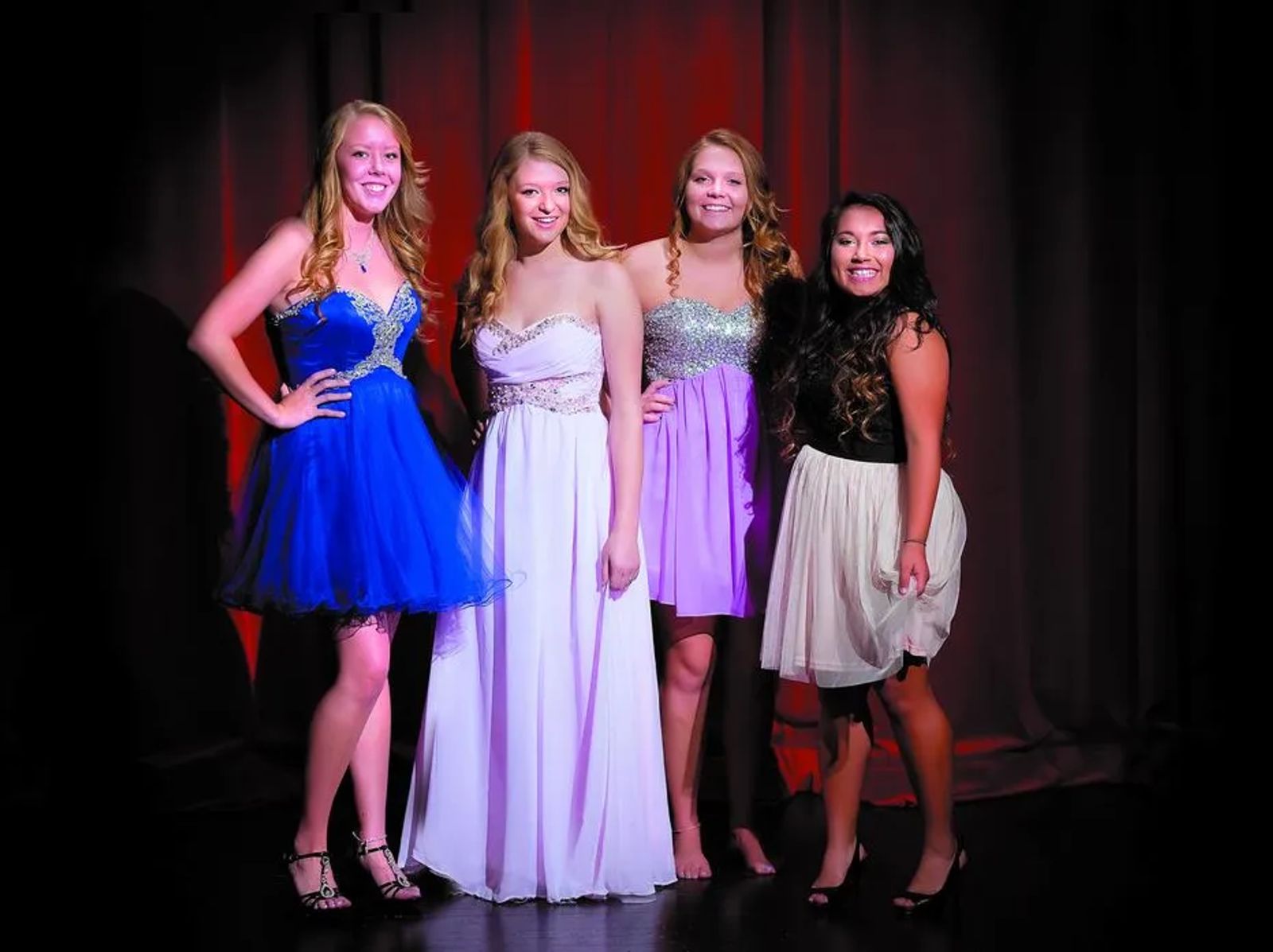 Sister's Closet
Student hopes dress exchange takes the pain out of prom

It starts with glitz and glamour, lots of primping and continues with a run in with the paparazzi (a.k.a. those camera wielding parents). After Prince Charming comes to whisk away the girl, the night continues with often a nice dinner followed by lots of moving and grooving on the dance floor. This memory making evening is just what prom delivers for many high school juniors and seniors. Sadly, the dazzling soiree doesn't come cheap.  After the dress, the jewelry, the shoes, the tux, the limo (if you're lucky), the nice dinner, the corsage, the boutonniere, the hair, the nails, and the tickets to the dance, it's estimated the average couple will spend well over $1,000 just to go to prom. That's right. They'll spend a cool thousand.
As a senior at Skyview High School, Anessa Braun has run the numbers. She's also seen her friends search out and find the perfect, most dazzling dress. "They will fall in love with this dress and then, they will look at the price," Anessa says. While you can find a dress for less, on average a girl will spend upwards of $300.
That got Anessa thinking. Couldn't there be a better way? After all, most girls buy the dress, wear it for a night and then banish it to the back of their closet, never to take it off the hanger again. She came up with the idea she affectionately calls, "Sister's Closet." It's a dress exchange designed to take the pinch out of looking like a million bucks.
"I thought maybe a girl could have her dream dress for once!" Anessa shares.
With the help of her English teacher, Bridgett Paddock, she put together posters to get the word out, enlisted the help of her besties to present the idea to all the students' English classes, and gladly accepted Mrs. Paddock's use of her classroom to serve as a temporary dress staging area.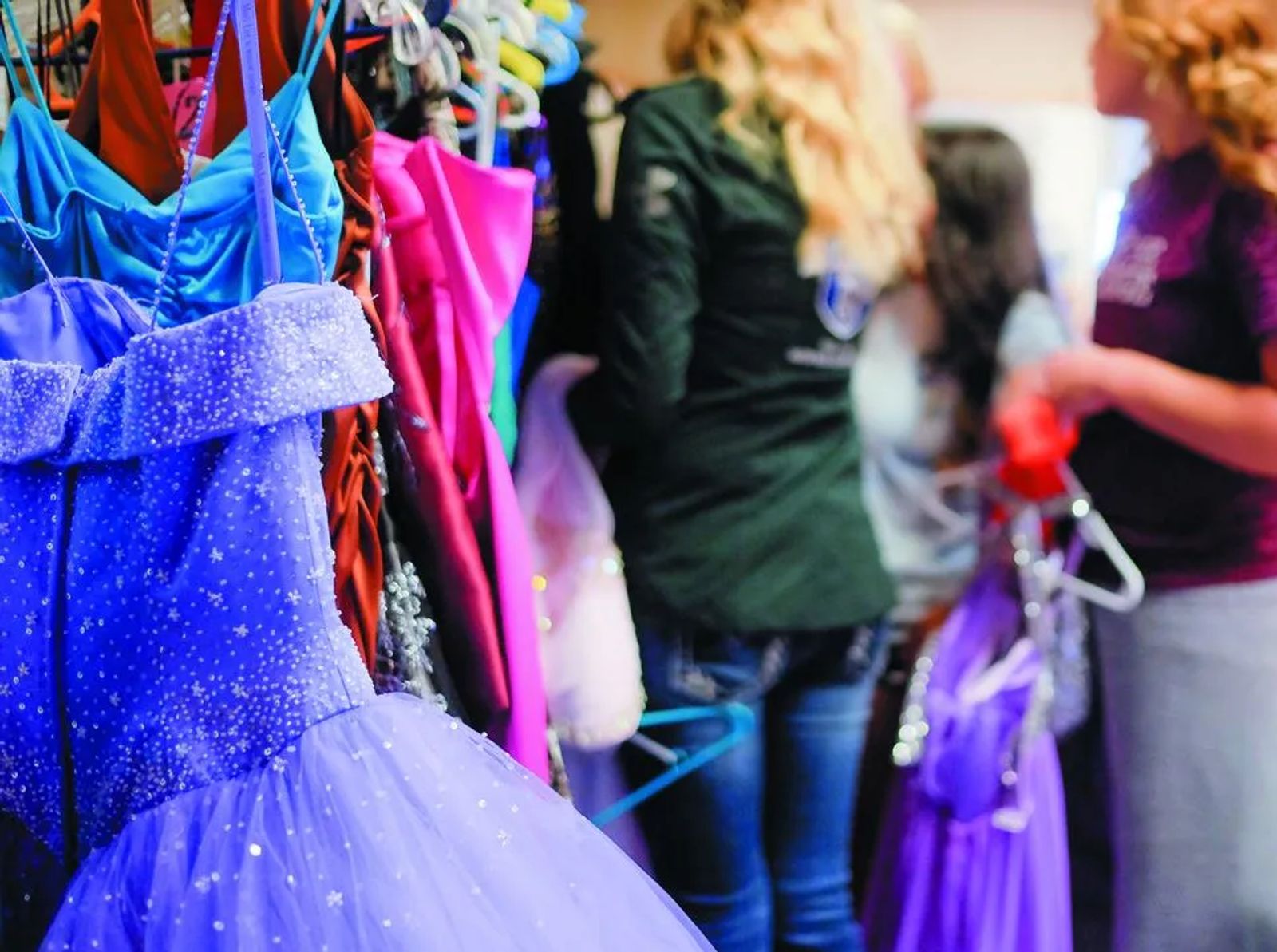 "It's been a whirlwind," Bridgett Paddock exclaims. "Right now, I am keeping them in my room. I have a lot of traffic come by. I have already had girls come in and say, 'Can I get a dress?', 'When can I get a dress?' I tell them, ' You have to wait!'" she says with a laugh.  As we sit and chat, a rack sits at the back of her room completely packed with sequin adorned, tulle accented, pearl encrusted formal gowns.
After kicking off the dress exchange idea in October, the girls already have 60-plus dresses ready to outfit girls. They hope as prom creeps closer, they'll have quite a few more with a wider range of sizes.  The Sister's Closet is also socking away jewelry and shoe donations as well.
When the rack started to fill up and Anessa started to see her dream turn into a reality, she says, "It made my heart warm and I almost started to cry!"
Here's how it works. When the girl arrives at one of the organized try on dates, they hand over $20, try on and choose the dress of their dreams, and then get ready to wear it to prom. After the big night, all they have to do is bring it back clean and they get their $20 back. More importantly, this dress swap is for anyone and everyone. You don't have to have a dire financial need in order to nab a dress for prom.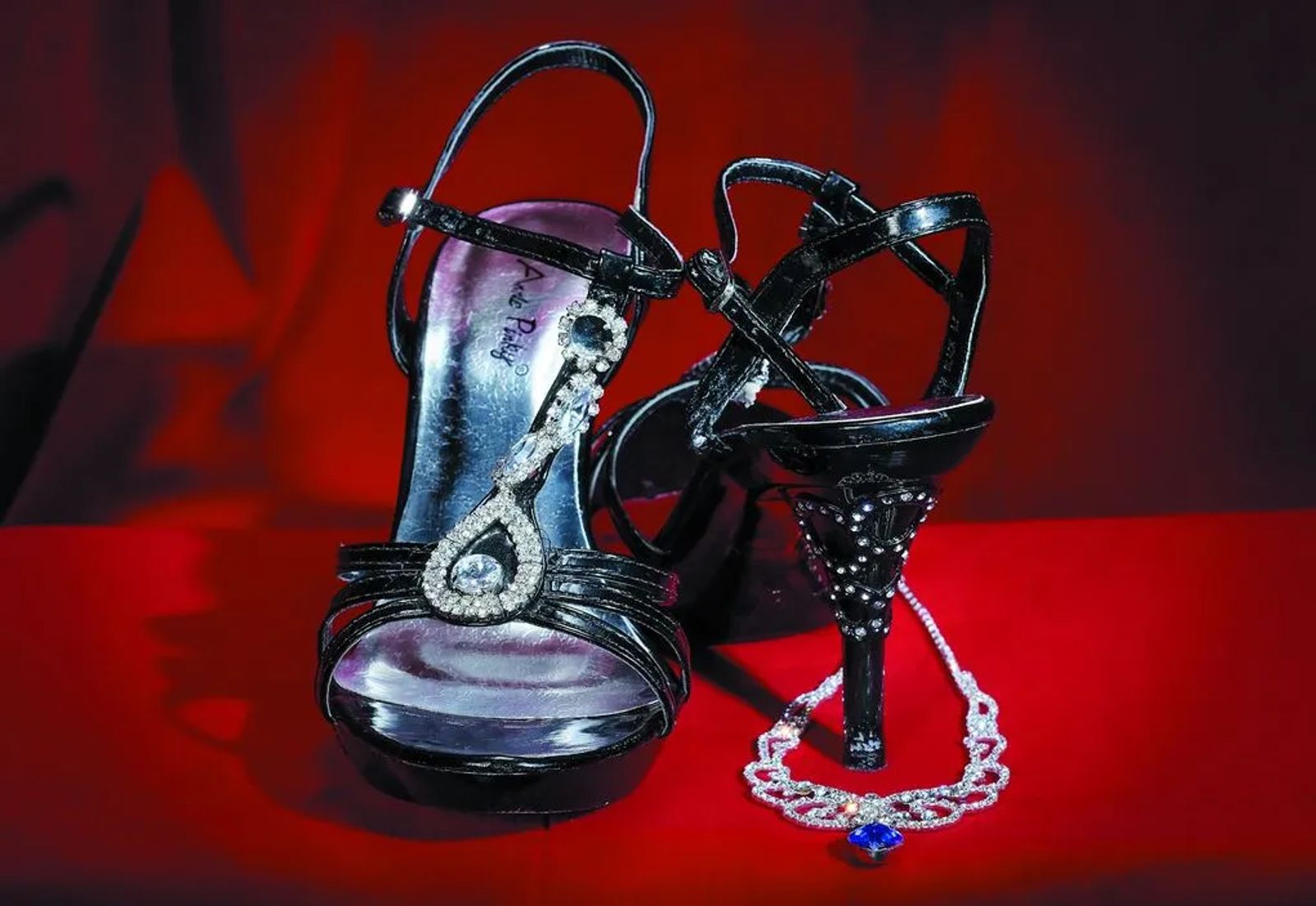 "Really, the whole goal is to make it so that money is not a reason not to go to prom. We want everyone to go," says one of Anessa's friends, MyKenzie Skinner.
While the girls wait for the prom countdown to start, they've already identified a space (other than Mrs. Paddock's classroom) to store the dresses. The Family Consumer Science teachers not only plan to donate their three-way mirrors for those try on dates, but offered to let their advanced students help alter and hem dresses if needed. The group is taking monetary donations too so that if the racks don't have certain sizes, they can shop for bargains to fill that need. On top of all that, Anessa says, "We also have had a few people offer to do makeovers for the girls that really can't afford it. We would love to do that!" Anessa and her friends would also love to work with a retailer to get tuxedo discounts for guys who otherwise couldn't afford to rent one.
Surprisingly, this isn't the end to Anessa's dreams for the Sister's Closet. While this program is sprouting at Skyview, she would love to create a cooperative effort with all of the city's high schools.
"I think it would be really cool if we got all of the schools involved so that each school had their own Sister's Closet," Anessa says. "After a year, we could rotate the dresses so that there would be new dresses every year. It's up to the other schools though to see if they want to join us in this effort."
When asked if she's already chosen a favorite dress on the rack to wear for the big dance, Anessa smiles and brushes off the question. "There are a lot of pretty dresses that I would love to wear but I want to give the girls who really can't afford a dress the opportunity to get the pretty dress. I can take whatever is left over," she says. And, when it comes to attending prom and seeing one of her donations on the dance floor? "I will be so happy!" She adds, "I will be glad that they are wearing it because maybe that is a dress that they wanted. It will be the best thing ever!"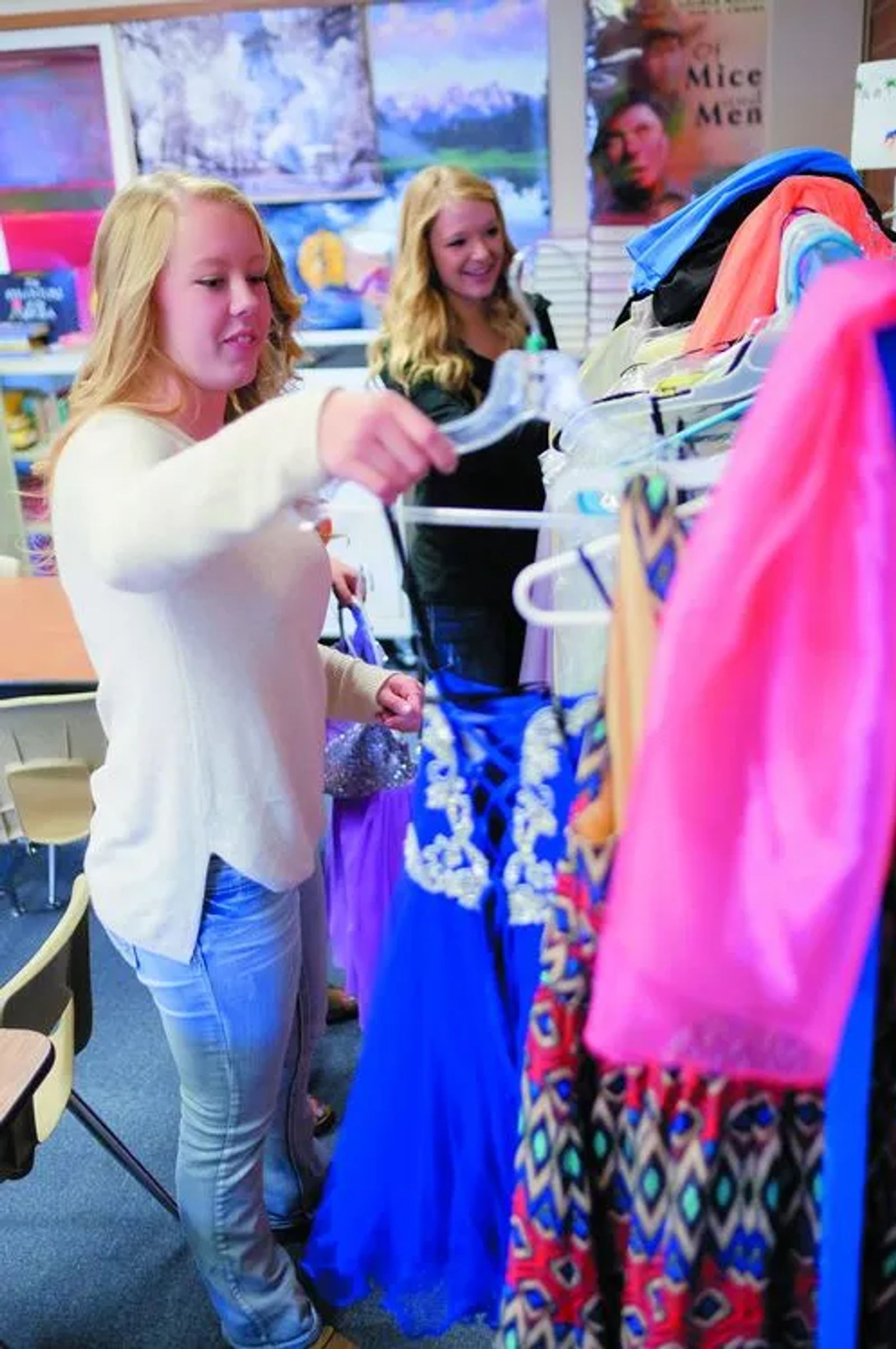 DO YOU HAVE A DREAM DRESS TO DONATE?
Here's how to help
If you have a dress or service that you would be willing to donate to the cause, all you need to do is email Bridgett Paddock at paddockb@billingschools.org.  Again, other high schools interested in joining in this effort can also send a note to Paddock to see how they can join forces to dress our high school students for less.