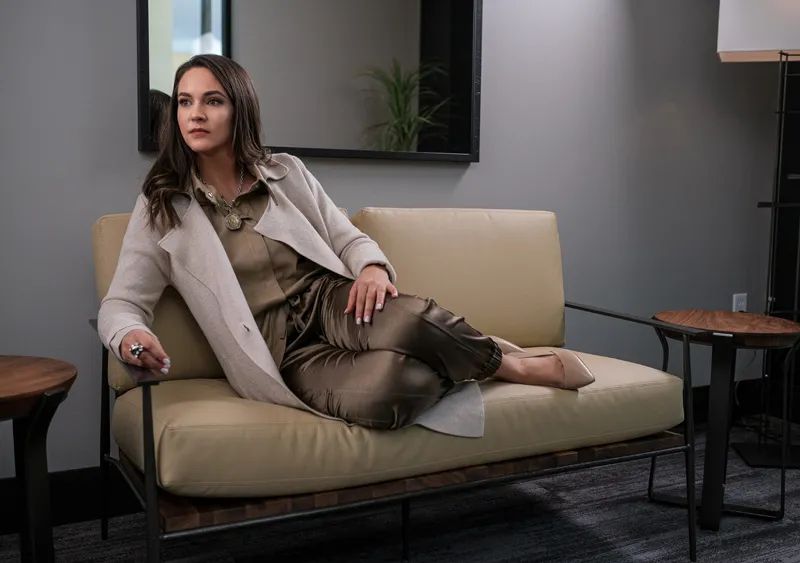 Sweater Weather
Comfort, Warmth & Style
When the temperature takes a dip, there's nothing quite like slipping on a sweater for a little comfort and warmth. Even though you love that slouchy cardi that's seen better days, why not trade it in for something that exudes both comfort and style?
Do you want a date night outfit that's both cozy and sexy? We've got you covered. Maybe you don't need to constantly reach for your hoodie and yoga pants for that indoor hockey game. Every now and then you can skip the basic denim and baggy sweaters and add unique layers to your warm knits to create a more fashion forward look. Every moment calls for a different take on sweater weather. We found five ways to be both comfortable and stylish.
Fierce
Padded shoulders are the base for this power outfit. Pair this sweater with faux leather pants and you have an extremely on-trend and universal style. Yes, padded shoulders and this kind of shoulder detailing is back and it's better than the looks we sported in the '80s and '90s, adding just the right amount of interest. The sky-high mirrored stilettos add a bit of drama, making this power outfit one that can go from a board meeting straight to martinis with your best friends.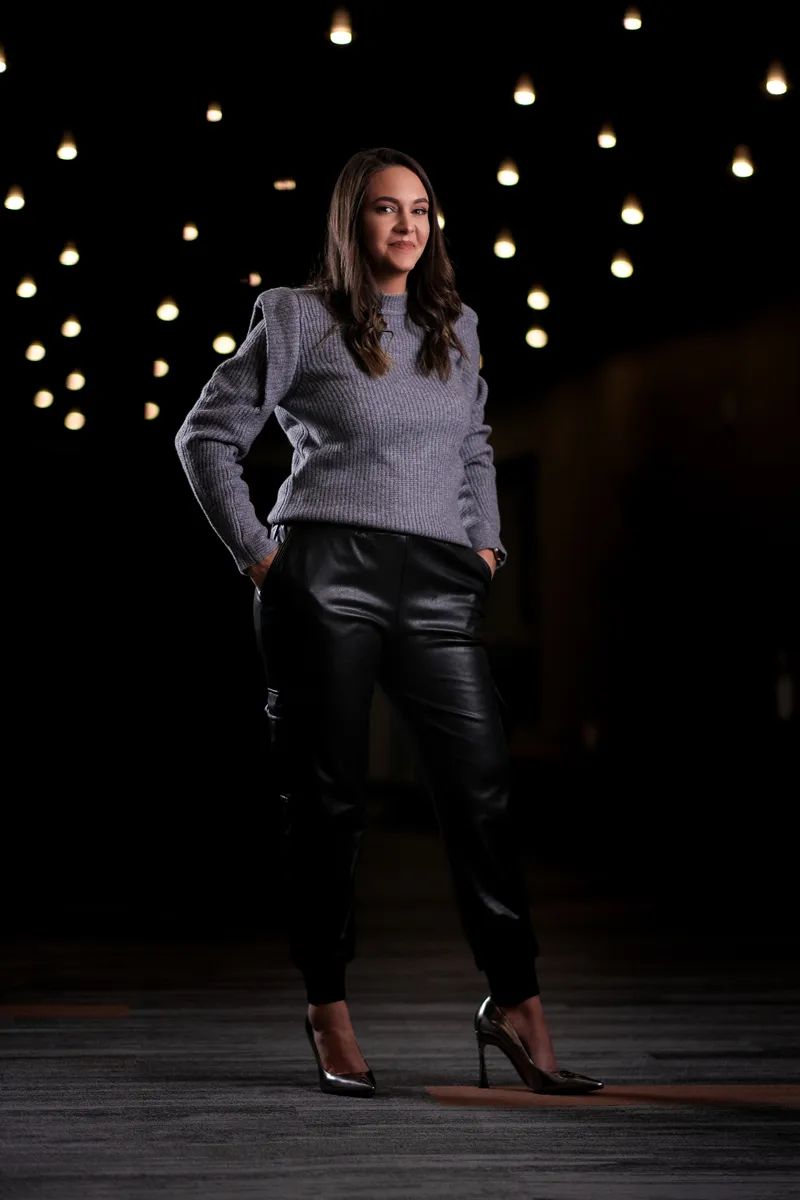 GET THE LOOK:
Sen Gemma sweater in heather gray, $168; Cinq à Sept Giles faux leather pants, $298; Tova heart earrings, $78; Marc Fisher Sassie pewter pump, $148. All can be found at the RocHouse
Sophisticated
An urban, refined look is what you get when you mix layers with rich textures. The masculinity of the faux leather button up is softened by the sweetness of these satin pants. As an added bonus, the sweater jacket is versatile enough that you can sport it on warmer winter days. It's also flexible enough to be a statement piece when paired with basic denim and a button-up blouse. We love it here as the finishing touch to this tasteful outfit.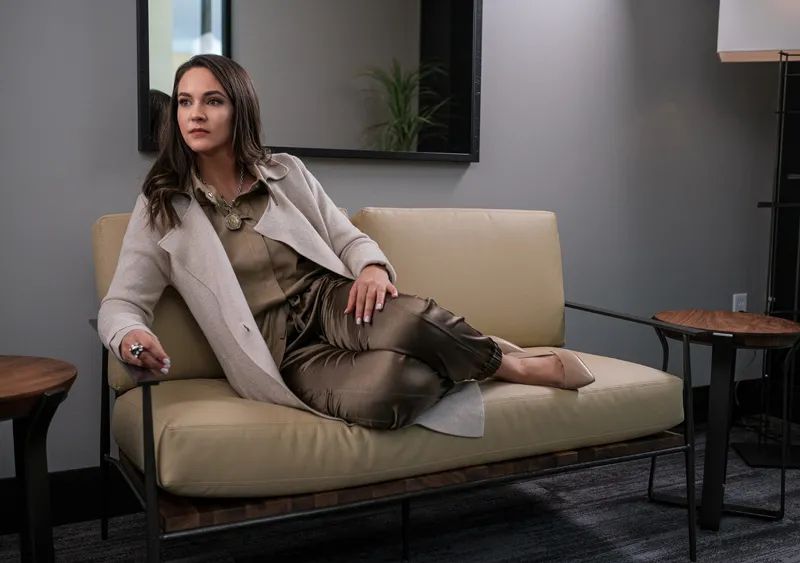 GET THE LOOK:
Melissa Nepton pants, $129; Dolce Cabo blouse, $98; Charlotte Avery sweater, $198; Rings, $59 and $96; French Kande necklace, $239. All can be found at Cricket Clothing Co. Gianni Bini Venicia Leather d'Orsay Pumps, $79.99, at Dillard's.
Romantic
The spiciness of a silky dress partnered with a relaxed knit sweater makes for the most hassle-free date night or winter event outfit. These pieces will transform when separated but when paired with a tone on tone look, its both trendy and timeless. This bright and cheery color and pleasant mix of fabrics is guaranteed to turn heads.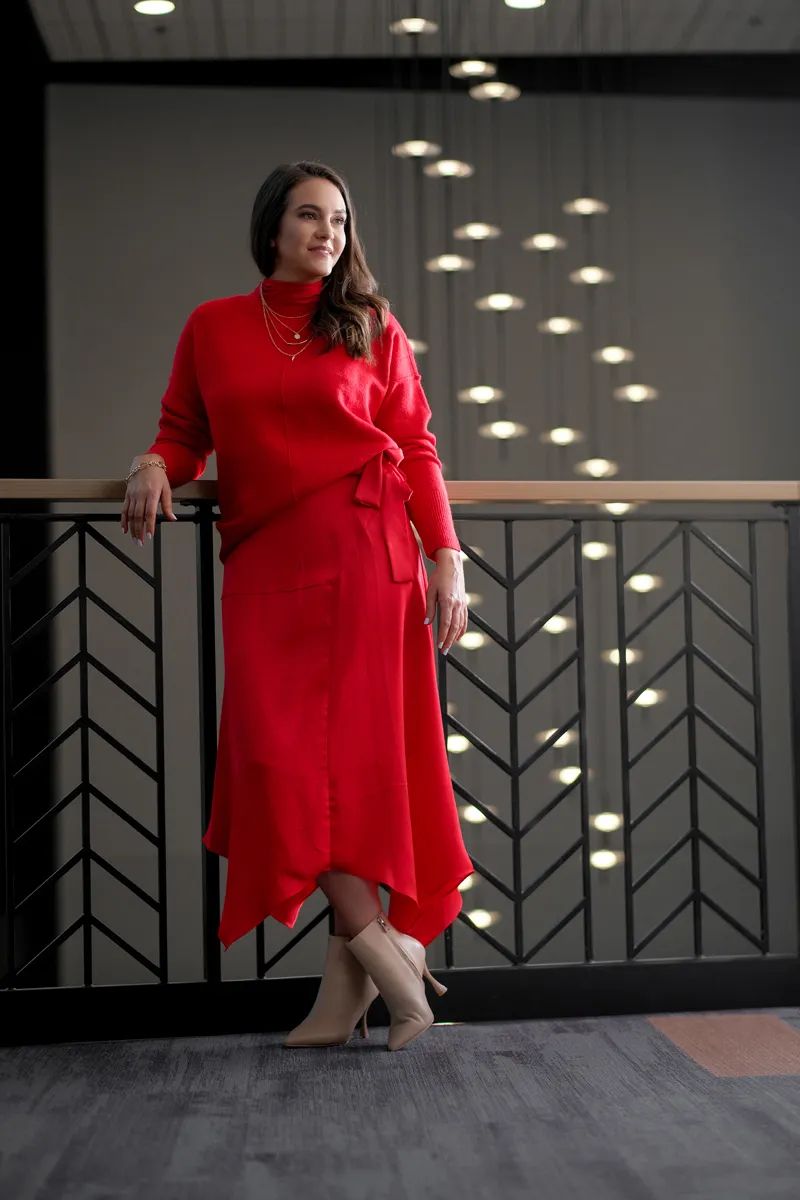 GET THE LOOK:
Vince Camuto Ultra Red dress, $109; Vince Camuto Bright Cherries sweater, $39; Antonio Melani Nicola Bathio dress boot, $159.99; Anna & Ava necklace, $25; bracelet $14.40. All can be found at Dillard's.
Playful
For the ladies who are full of life with packed schedules, we know you can't ditch denim from your lineup. You need those sweaters that pair easily with jeans. The excitement comes when you take a basic partnership and layer it up in unexpected ways. Here, we added a denim vest in a different shade than the jeans to create a spirit of youthful adventure. Starting with your basic black sweater as a base layer, add interest with distressed denim, combat boots and a lighter denim vest and you have a lively look that's perfect all winter long.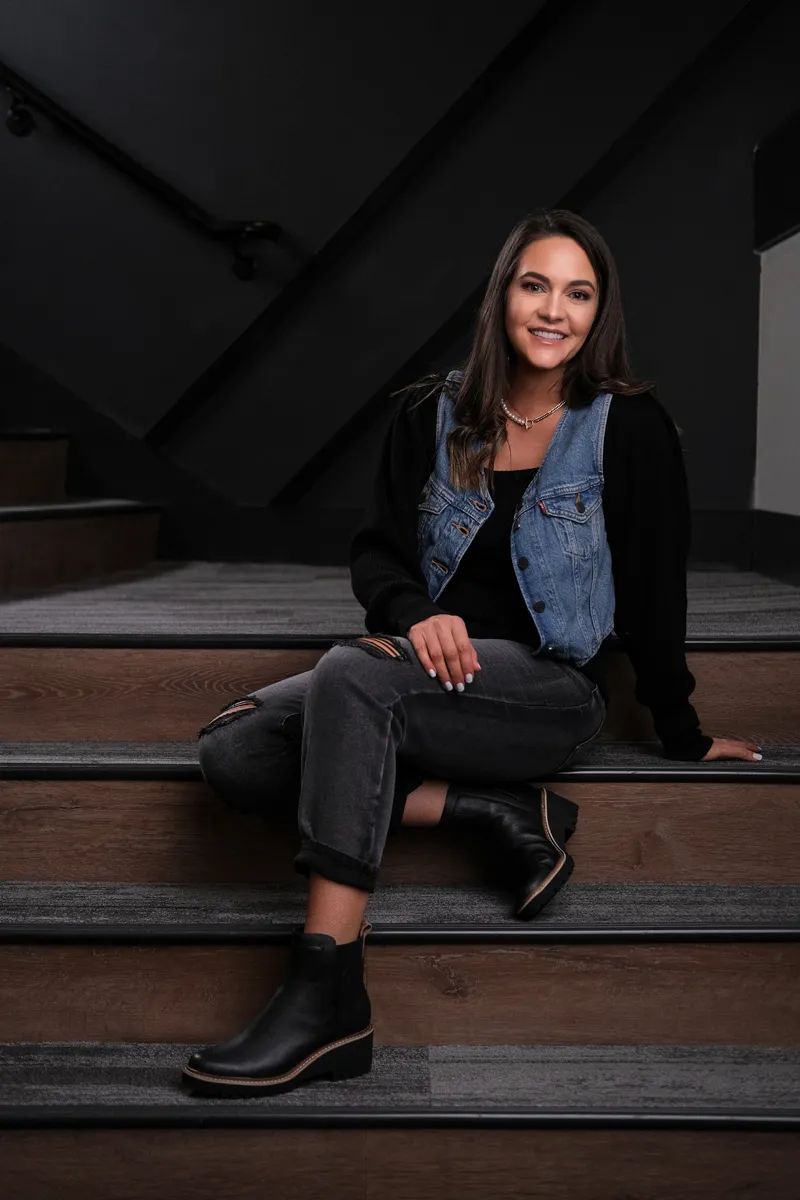 GET THE LOOK:
Levi's Retro Denim Vest, $70; Deluc square neck sweater, $60; ARFM Ferris High Rise Mom Jeans, $69; pearl and gold necklace, $65; Dolce Vita Huey H2O boot, $140. All can be found at Something Chic.
Creative
Ignite your adventurous and artsy side and hit the town in this dramatic floor-length tulle skirt paired with a chunky rock and roll sweater. It's perfect for that gal who loves to spark conversation while wearing sneakers under the most feminine and whimsical of skirts. Though this gives a nod to rock 'n' roll fashion with its skulls and black leather, the cardigan could be easily thrown overtop a floral dress as well reminding us that opposites really do attract.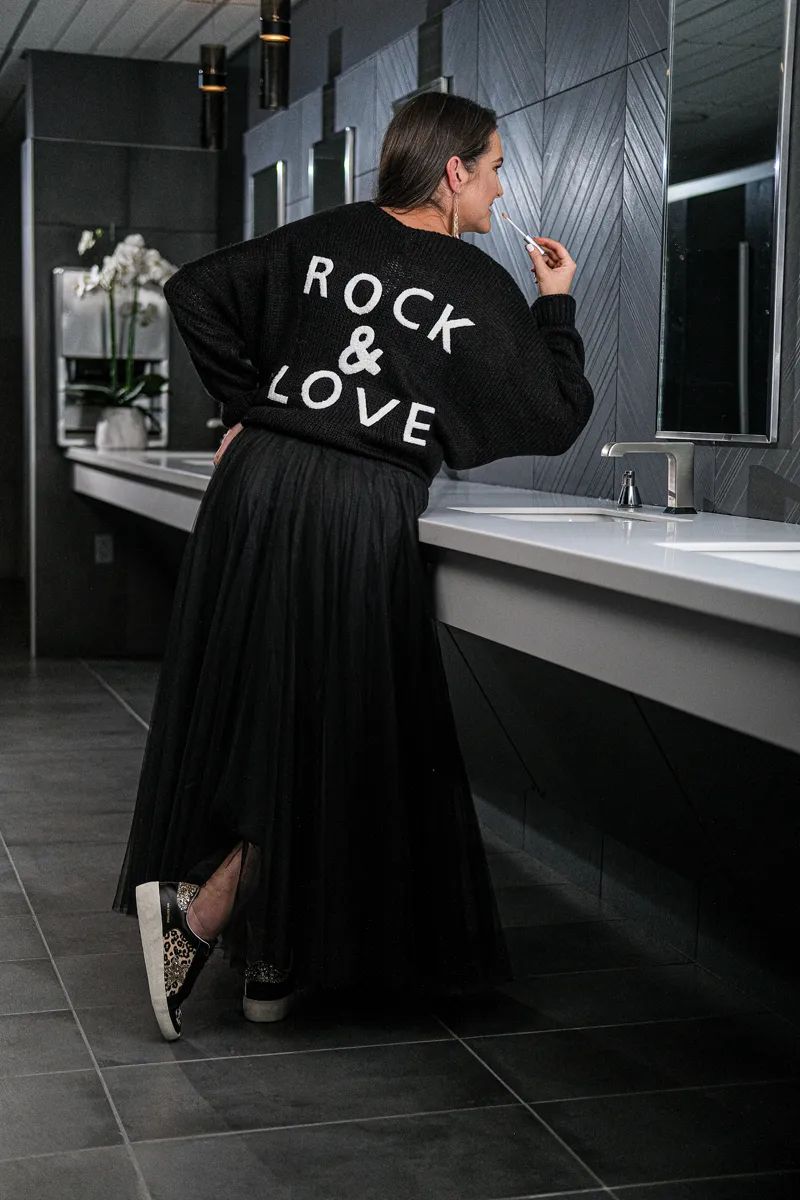 GET THE LOOK:
Elan tulle black skirt, $89; Elan rock and roll cardigan, $75; Vintage Havana sneakers in cheetah, $130; Ink + Alloy earrings, $30. All can be found at Neecee's.