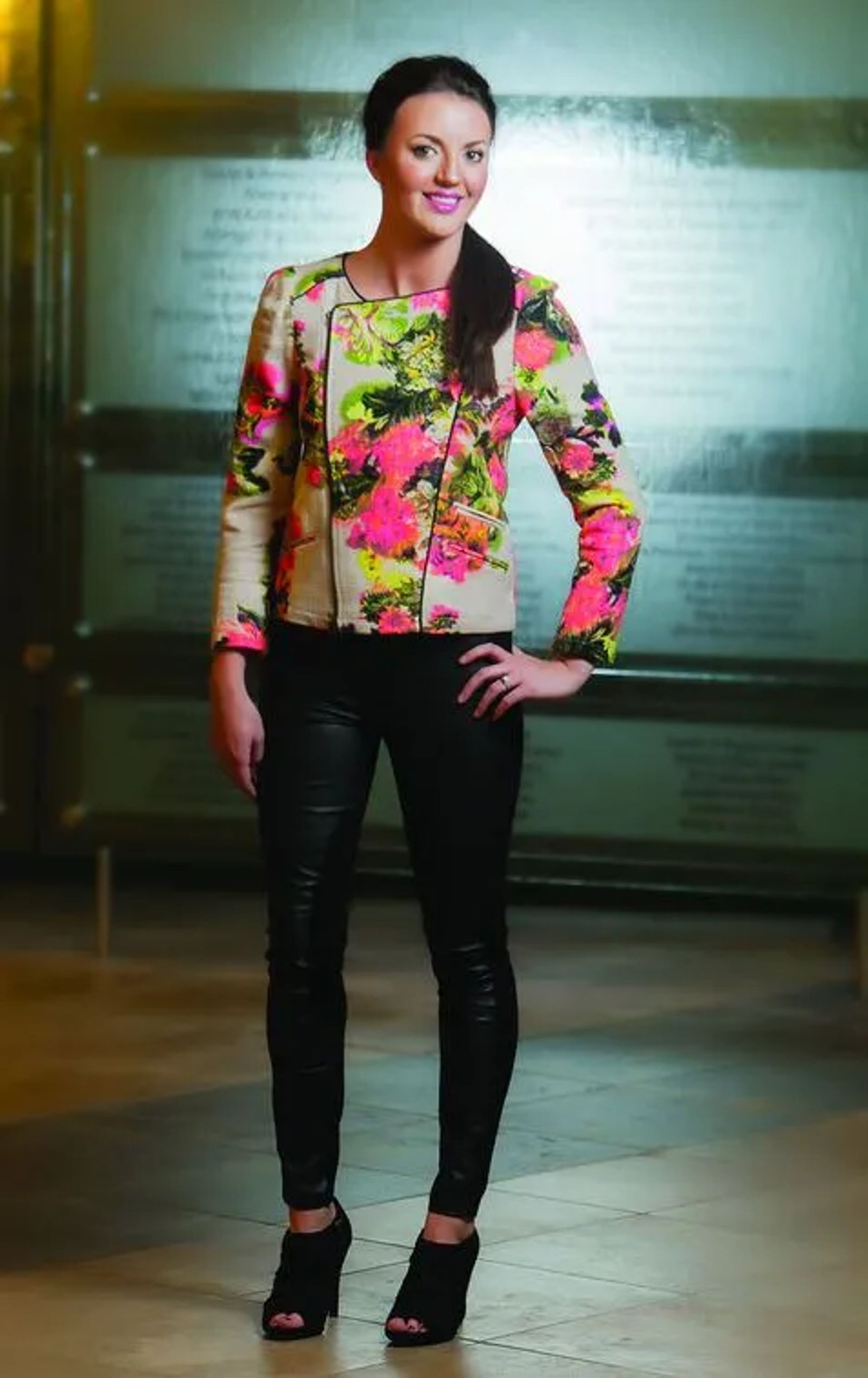 The Business of Fashion
Office Dress Code for the Fashion Forward Gal
Ditch the black slacks and standard button up. It is time to get inspired and to add a little style to the workplace. Thinking outside of the cubicle can allow your creative side to shine, literally. The workplace is no longer black, white and all buttoned up. Patterns, color, shimmer and rocking accessories can be perfectly work appropriate. So be a little daring and wear a little leather, some sequins or bootie-style pumps. With a little taste of fashion, a day at the office will feel way more exciting.
A Little Bit of Leather 
(See Photo Above) Rock the strategic meeting with a style that gives you an extra special strut.  Find your favorite work pant in leather and soften it with an ultra-feminine floral.
Kelsea's Look: Line & Dot Jacket ($186), Sanctuary vegan leather legging ($98), Upper Metal Class silver diamond shaped earring ($55). All items from Marcasa in Billings. 9 & Co. Black Peep Toe Bootie from JCP ($45). Kelsea's make up was done by Sephora inside JCP. Hair was done by the JCP Salon.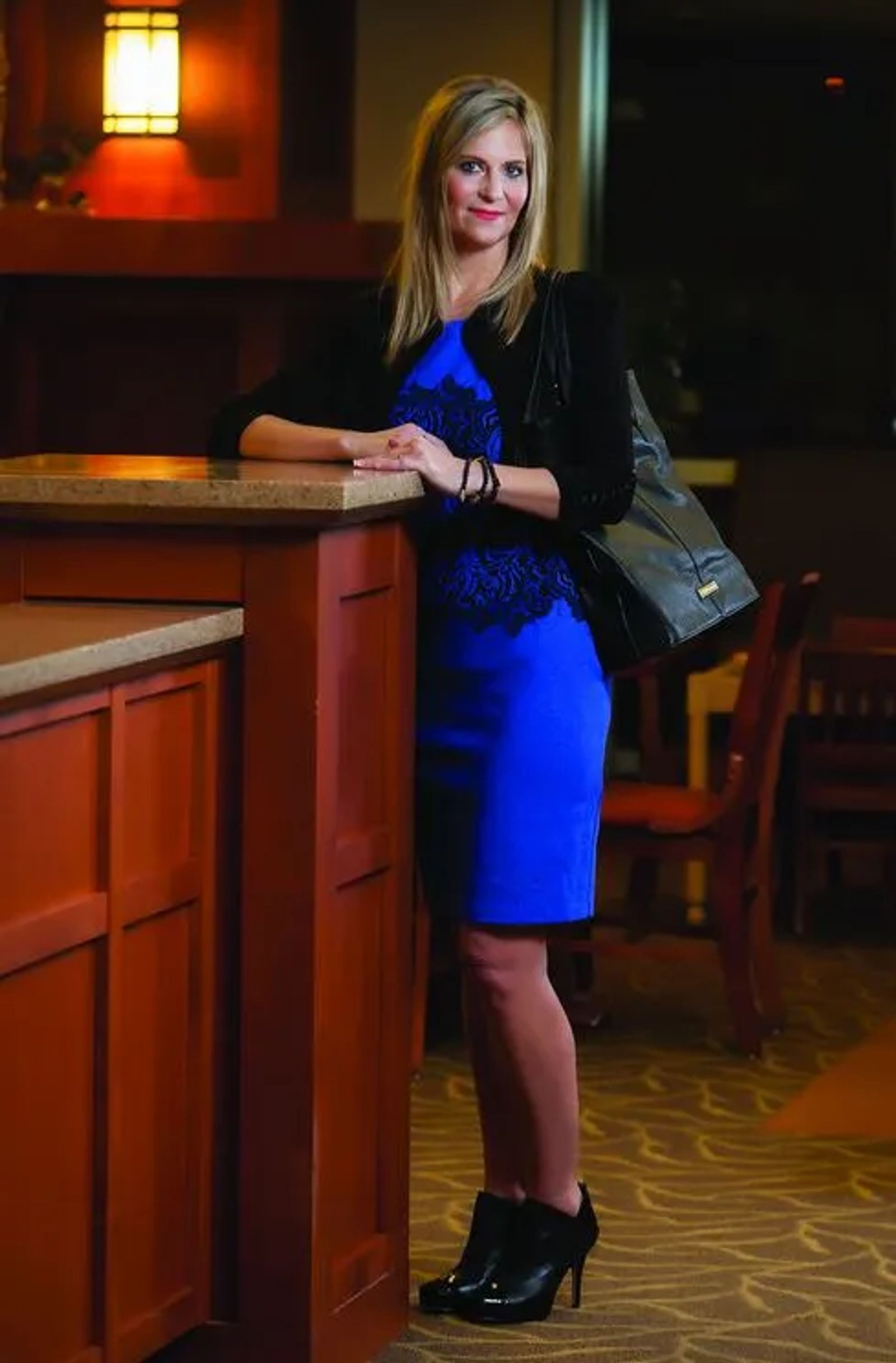 The Power Dress
Class up the office with the finest fitting sheath dress in a color that adds spice to the daily grind.  Powerful accessories like leather booties and an oversized bag proves that you are the woman in charge.
 Lynn's Look:
Joseph Ribkoff dress ($274.99), Joseph Ribkoff Bolero ($149.99). Both items can be found at neecee's in Billings. Cherie by Isola Shoes ($120), and Gigo Hobo Bag from BCBG ($128), both from Bottega. Hair by JCP Salon and make up by Sephora inside JCP.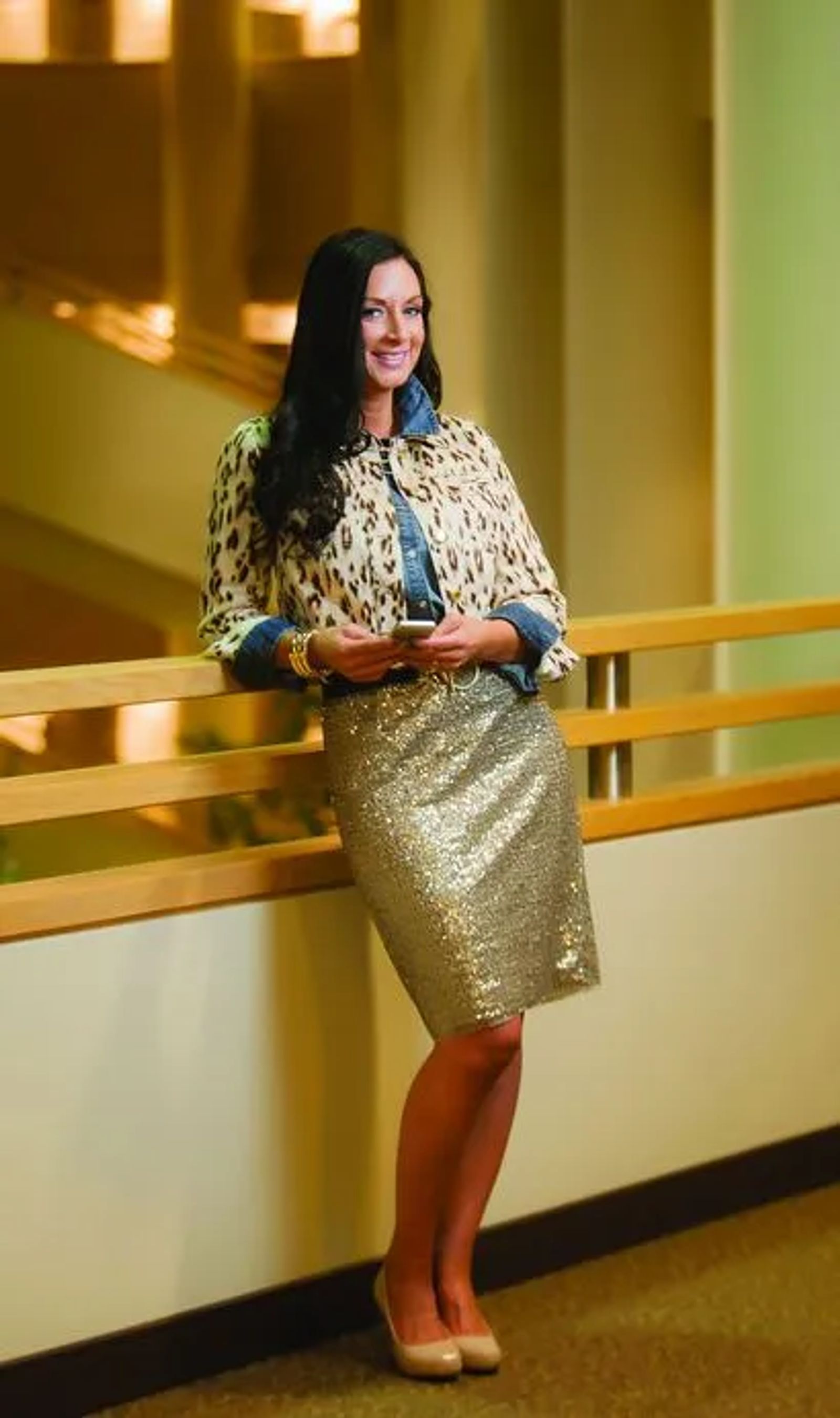 A Bit of Glitz
Climb the corporate ladder and sparkle in the boardroom.  Adding sequins will definitely get you the attention you deserve.  Shine on!
Kristy's Look: 
Sequin Pencil Skirt, Simply Shimmer ($129), Cheetah Nail Head Jacket ($139), Denim Daydream Kailyn Shirt ($79), Kendra belt ($69), Melyssa Bracelet ($49), Hexie Earrings ($20), Hexie Necklace ($49). All items can be found at Chico's. Osenboye Nude Heals from JCP ($35). Kristy's Hair from Dillard's Rising Star Salon. Make up from Sephora inside JCP.