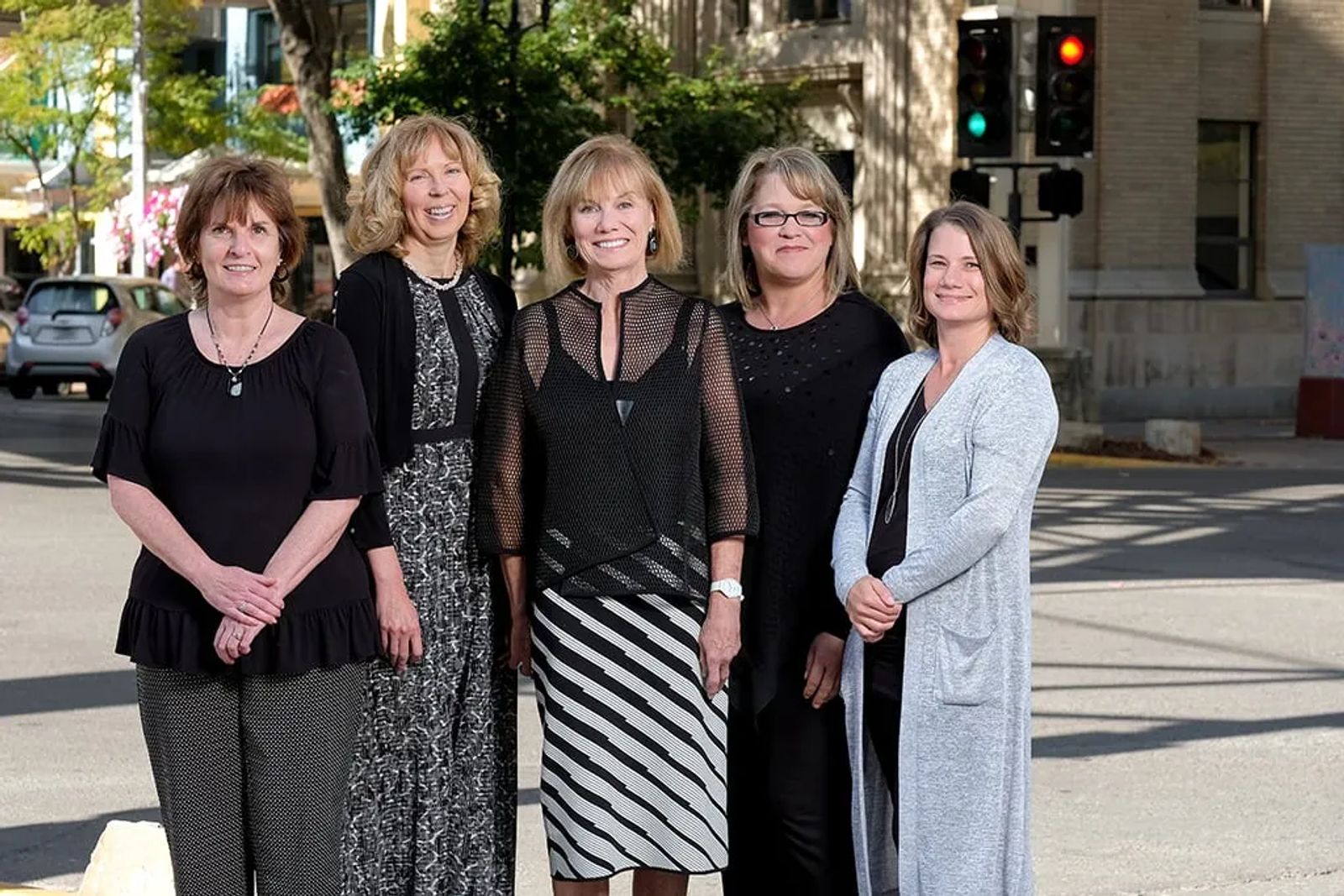 The Perfect Pitch
Asked to fill in as executive director of the Billings Symphony, how could Leslie Blair say no?
When Leslie Blair graduated from the University of Montana with a degree in instrumental conducting more than 40 years ago, she thought she'd pursue a career in music.
That wasn't quite how things worked out. Instead, she got into advertising and marketing, first spending 18 years with two international advertising agencies in Los Angeles. After moving back to her hometown in 1995, she finished her career with a 23-year stint as head of communications and marketing for Billings Clinic.
She retired last January, not long after her mother's death, and spent the winter in California, staying with a good friend and golfing almost every day. In August, shortly after Darren Rich announced he was leaving his position as executive director of the Billings Symphony Orchestra and Chorale after five years on the job, Leslie was attending a St. John's Summer Concert Series performance by Lysa Fox singing the music of Patsy Cline.
There, Leslie was approached by Bob Griffin, president of the BSO Board of Directors, who asked her if she would be interested in the interim executive director job.
"I said, 'I'm retired.' He said, 'I know.'"
And that was that. She started on Sept. 1 and will be in the position until a nationwide search for Darren's successor is completed, which the board hopes to do by January.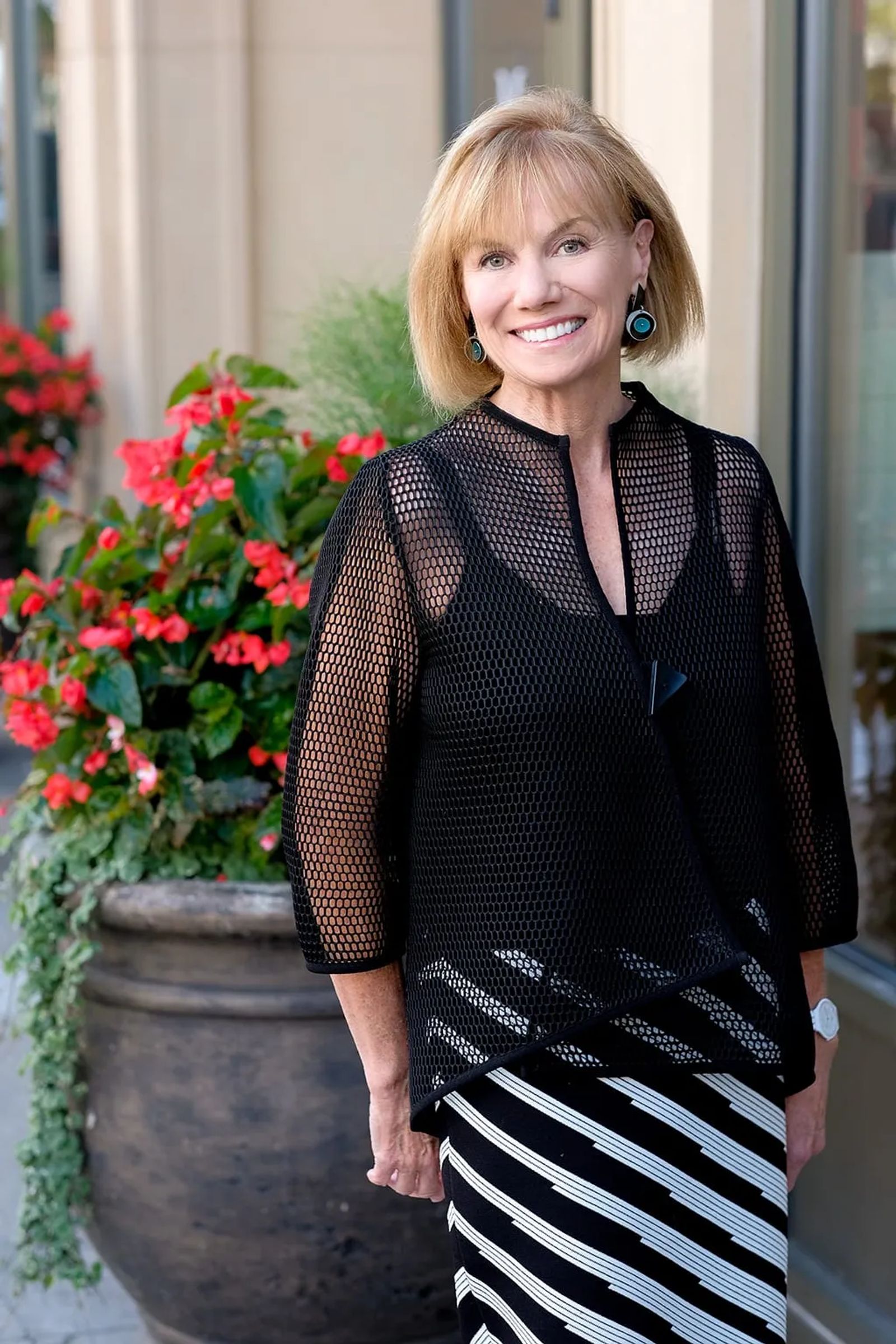 It was a job Leslie was excited to take, for several reasons. For one, she had long been an enthusiastic fan of the symphony, and a lot of people she was friends with or knew from her job at Billings Clinic were on the BSO board or involved somehow in the organization. Last spring, she talked with her good friend, Margie Fulton, also a BSO Board member, about some ideas she had for drawing more young professionals to symphony performances.
There was also her own musical background. In addition to her degree in conducting, she has been the pianist at Shiloh United Methodist Church ever since returning from L.A. (but for that winter-long trip to California). Leslie says her mother, with whom she always attended BSO performances, had been a bit disappointed that she had never pursued music as a career.
"She would be thrilled that I accepted this job," Leslie says, "and I am just elated at this opportunity."
After Leslie accepted the position, she noticed something that made her even more excited about her new job: "It just struck me that all of a sudden, it's 100 percent women in leadership roles."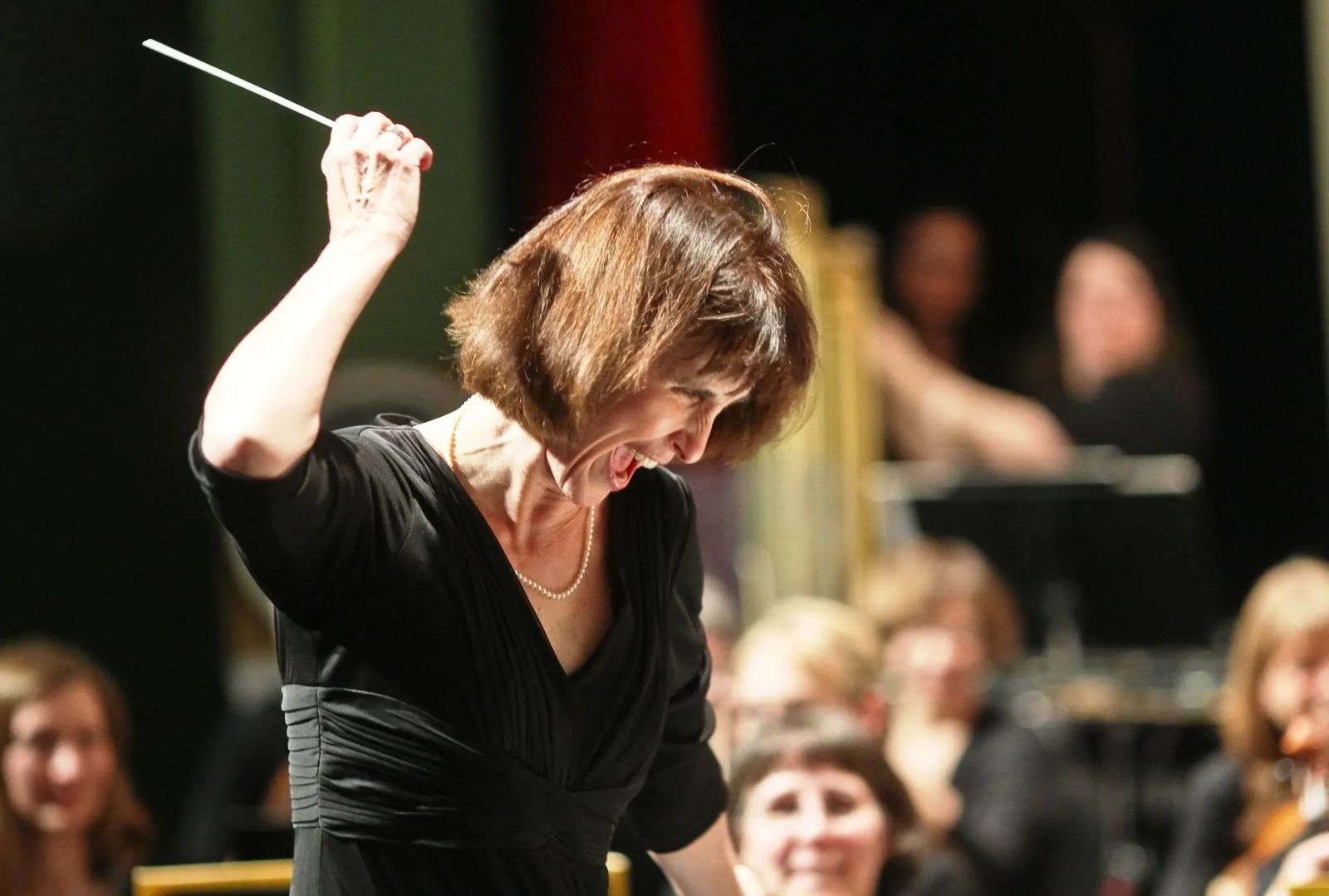 Besides her, those women include Anne Harrigan, music director for the BSO; Michelle Dawson, manager of marketing and publications; Candy Holzer, director of education; Sandy Cantesano, manager of development and events; and Holly Robinson, office and bookkeeping coordinator.
Bob Griffin hadn't even thought of the all-women staff until Leslie pointed that fact out to him. "It just kind of happened by getting the best people we could to do the jobs," he says.
Nor was Bob aware of Leslie's musical background, which became icing on the cake. With her experience in marketing and her boundless enthusiasm, Bob says, offering her the job "was sort of a no-brainer."
He also expressed his gratitude for Darren Rich, who left in early September to be the executive director of the Las Colinas Symphony Orchestra in Irving, Texas, a suburb of Dallas. In his five years in Billings, Bob says, Darren "really worked to broaden our donor base, to give us a very secure financial base on which to build."
"I'm very optimistic and enthusiastic for this process, due in no small part to all the hard work done by Darren in the time he was with us," Bob says. And with Leslie filling in as interim executive director, he expects the BSO to stay on track and keep moving forward.
"This is really a great thing," he says. "Leslie has really hit the ground running." Leslie, too, had good things to say about Darren, crediting him with leaving the organization in "top shape."
"I'm walking into a very good situation," she says. A big part of her job, in fact, will be letting the community know "that everything's going well." At the same time, she adds, "I want to make a difference."
That means giving a lot of attention to the proposal she made to Margie Fulton last spring — taking steps to cultivate a new generation of symphony-goers. When she looks out at the audience for a BSO performance, she says, she wonders, "Where are the young professionals? Where are the new doctors?"
Part of the process of attracting new listeners will be simply transmitting her own love of symphonic music. She describes listening to music as "a transcendent experience. It's almost a spiritual experience for many. … You just need it. You think bigger, you think broader."
That's why she also wants to continue expanding the symphony's outreach efforts, which are already well-established. Bob Griffin says the BSO's outreach includes a 13-week broadcast series on Yellowstone Public Radio and recent BSO performances in Sidney and Red Lodge, as well as Sheridan, Wyoming.
Leslie also wants people to know that while the BSO is on firm financial footing, it is necessary to continue encouraging donors and supporters. Ticket sales cover only about half of the BSO's operating budget, Leslie says, with the other half coming from donations and grants.
She also wants to "put the symphony on the map, nationally." While working on her degree in music, Leslie also attended college in Walla Walla, Washington, where she played violin in the symphony. About that time, she says, Newsweek magazine dubbed the Walla Walla Symphony "the best little symphony in America."
"I think Billings should be the best little symphony in America," Leslie says. "They're fantastic. I think Anne Harrigan is first-class. The musicians are first-class. I just think the Billings Symphony is at the top right now."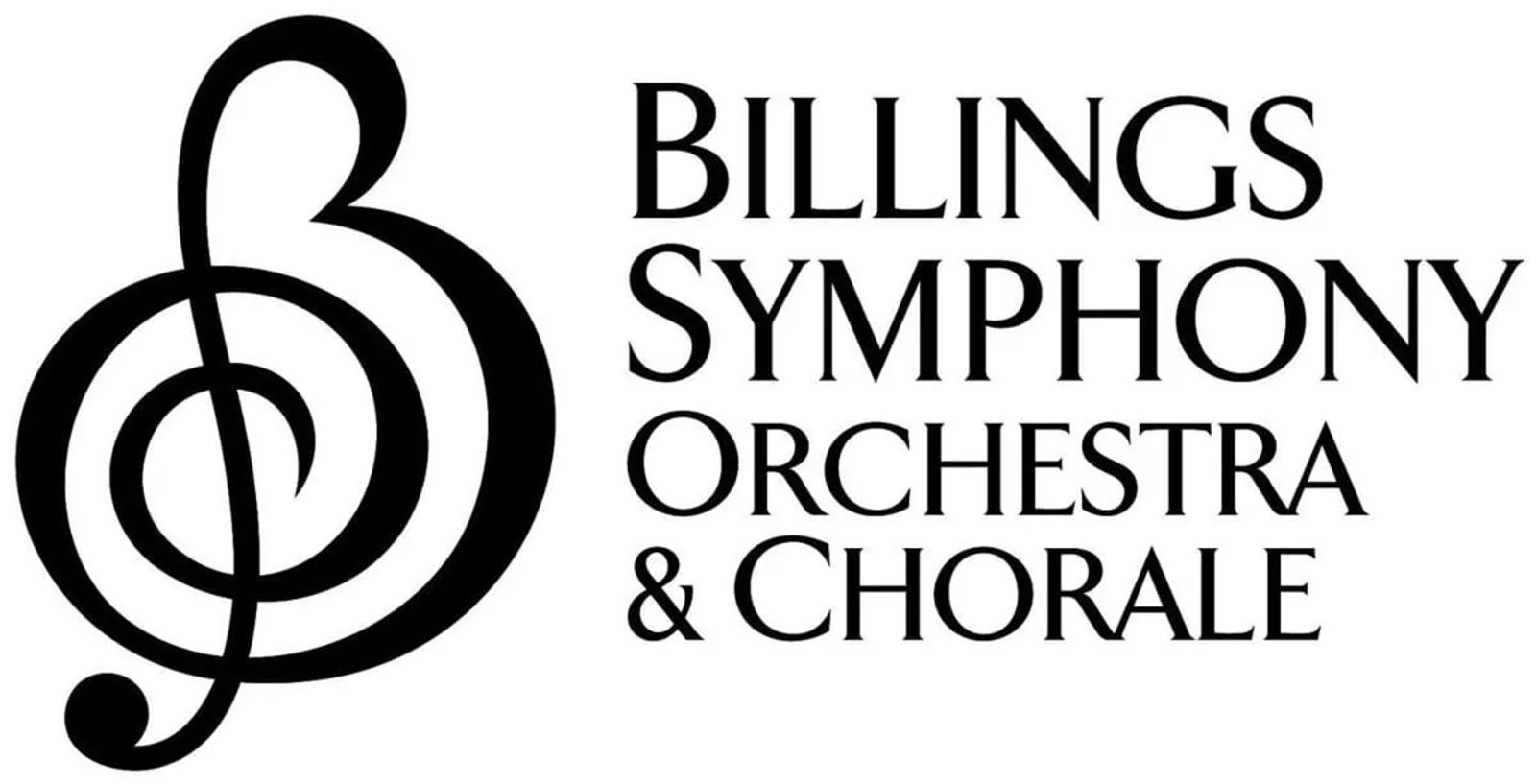 What's on Tap with the BSO
A colorful season is in store
Leslie Blair, interim executive director of the Billings Symphony Orchestra and Chorale, is excited about a strong lineup of upcoming performances.
Those range from a performance of Tchaikovsky's Violin Concerto, with guest violinist Sergey Pospelov, on Sept. 22, to "Motown Magic," featuring guest vocalist Sydney Morton, on Feb. 2, 2019. Other upcoming shows include a performance of "Fantasia" on Oct. 13 and "Holiday Pops" on Dec. 13.
For more information, go to billingssymphony.org.