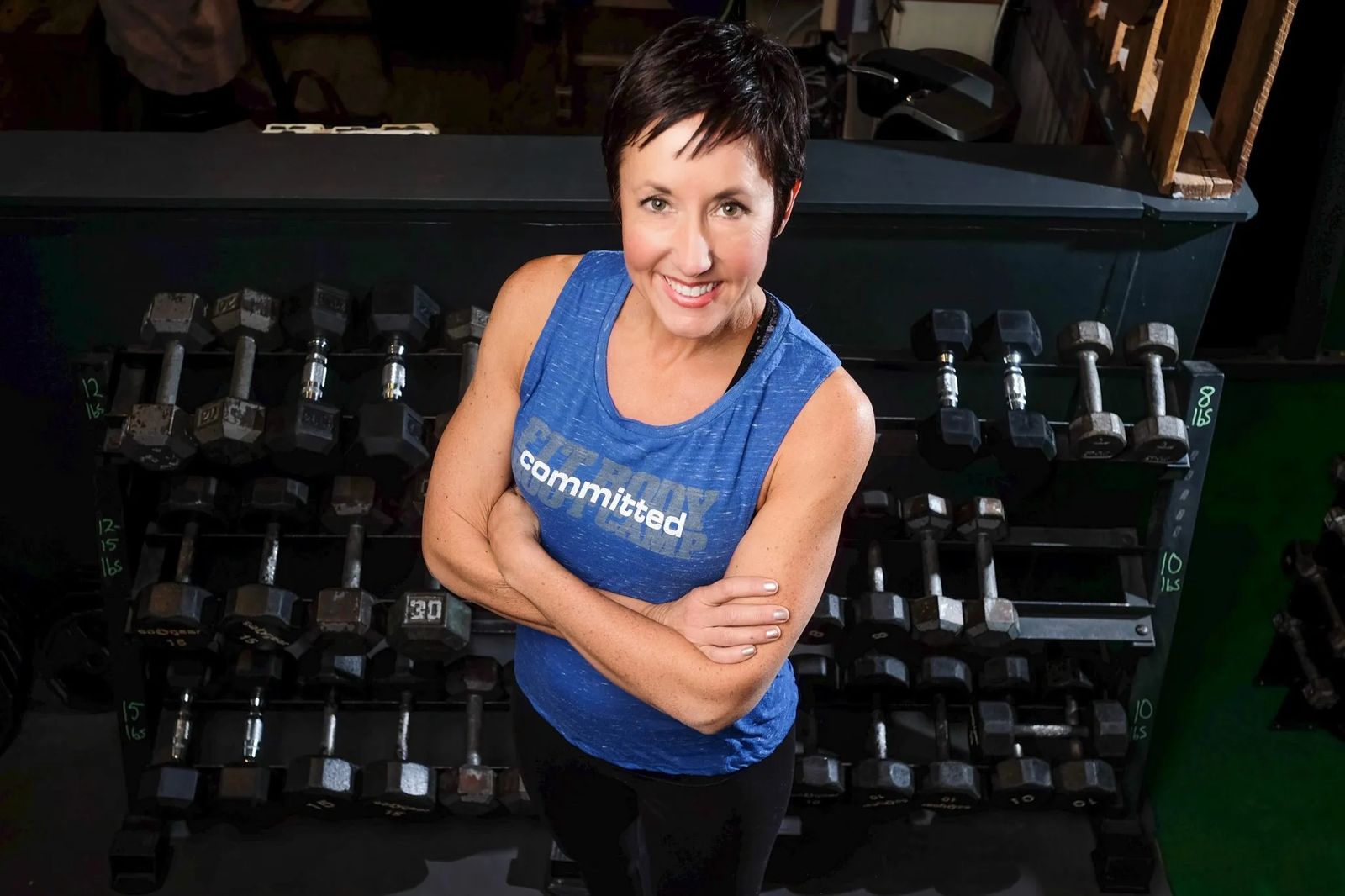 The Unstoppable Rebecca Douglas
Changing minds, bodies & lives one workout at a time
Fit Body Boot Camp isn't your typical gym. For starters, it's not even called a gym. It's a fitness studio, and newcomers will notice that it's smaller. Instead of a room full of treadmills and stationary equipment, Fit Body Boot Camp has an array of accessories coaches use to design workouts that are new every time. Personal training in a small group is offered at each session, ensuring that workouts are safe, challenging, and effective.
Perhaps the most meaningful difference between Fit Body Boot Camp and the big-box gyms in Billings is Rebecca Douglas, the owner. Chances are good she'll be greeting you at the door, and she instructs many of the sessions throughout the week. Rebecca is looking to blow holes in every excuse not to work out.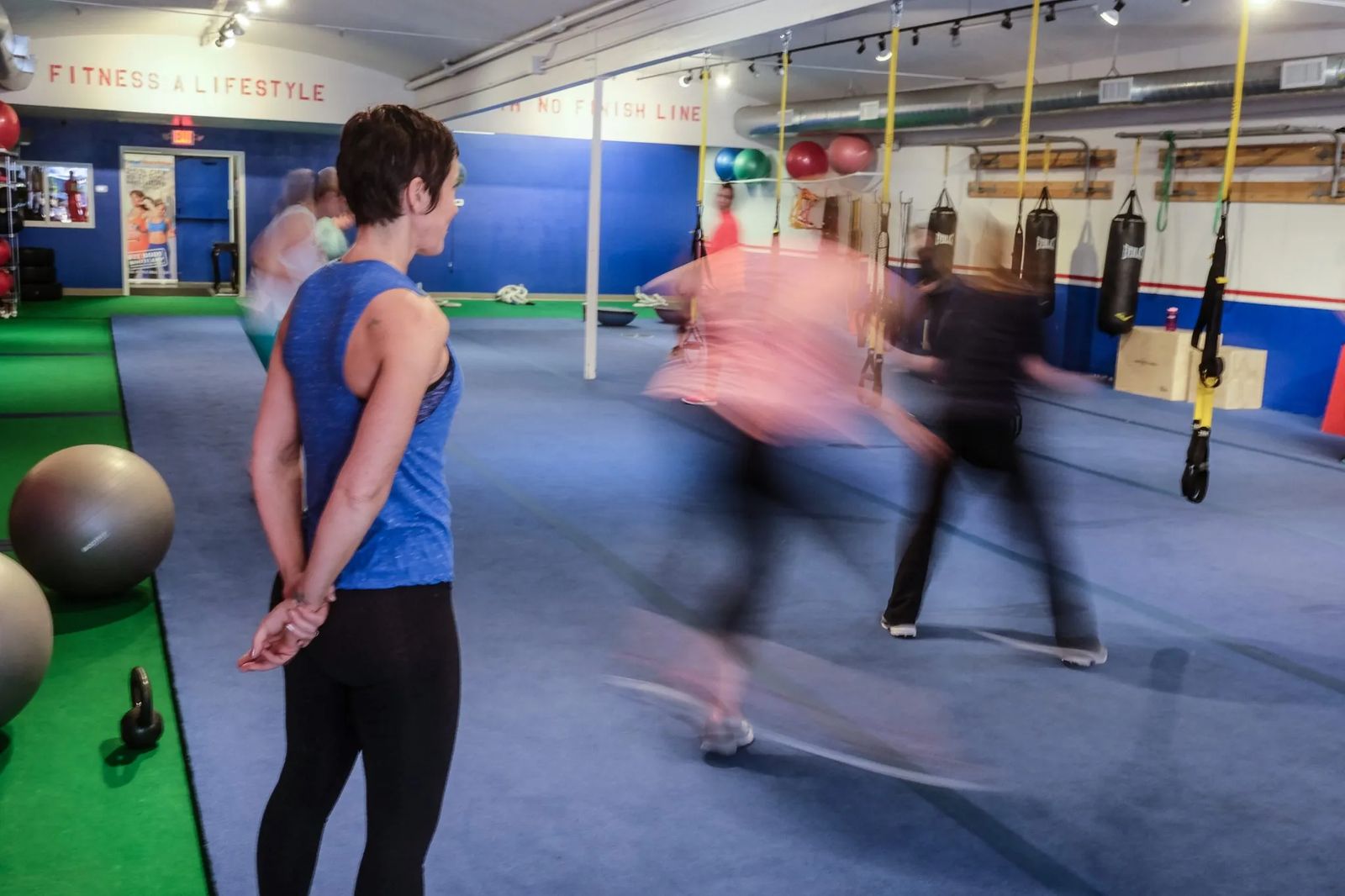 Don't think you have the time? There are more than 40 sessions offered each week beginning at 5 a.m. and ending at 6 p.m. Each one is only about 30 minutes.
"We want to make it as easy as possible for our clients to get their workout in and get on with their day," she says.
Don't have the money? Compared to the cost of a big-box gym membership and fees for personal training, Fit Body Boot Camp's membership, at $152 a month, is cheaper, and Rebecca believes that when your health becomes a priority, you'll find a way to cover the cost.
Another excuse that Rebecca hears often is, "I don't like to sweat." She tells people that yes, you will sweat, but it means you're getting a good workout.
"We don't sweat. We sparkle!" Rebecca says with a wide smile.
The "boot camp" part of the name can be a bit misleading, Rebecca admits. However, coaches employ many of the fitness techniques used in military boot camps.
"Never have we ever screamed, 'Get down and give me 20!' We're much kinder and gentler than that."
The atmosphere is fun and fast-paced and no two workouts are the same. All coaches are certified by Fit Body Boot Camp, and most started out as members.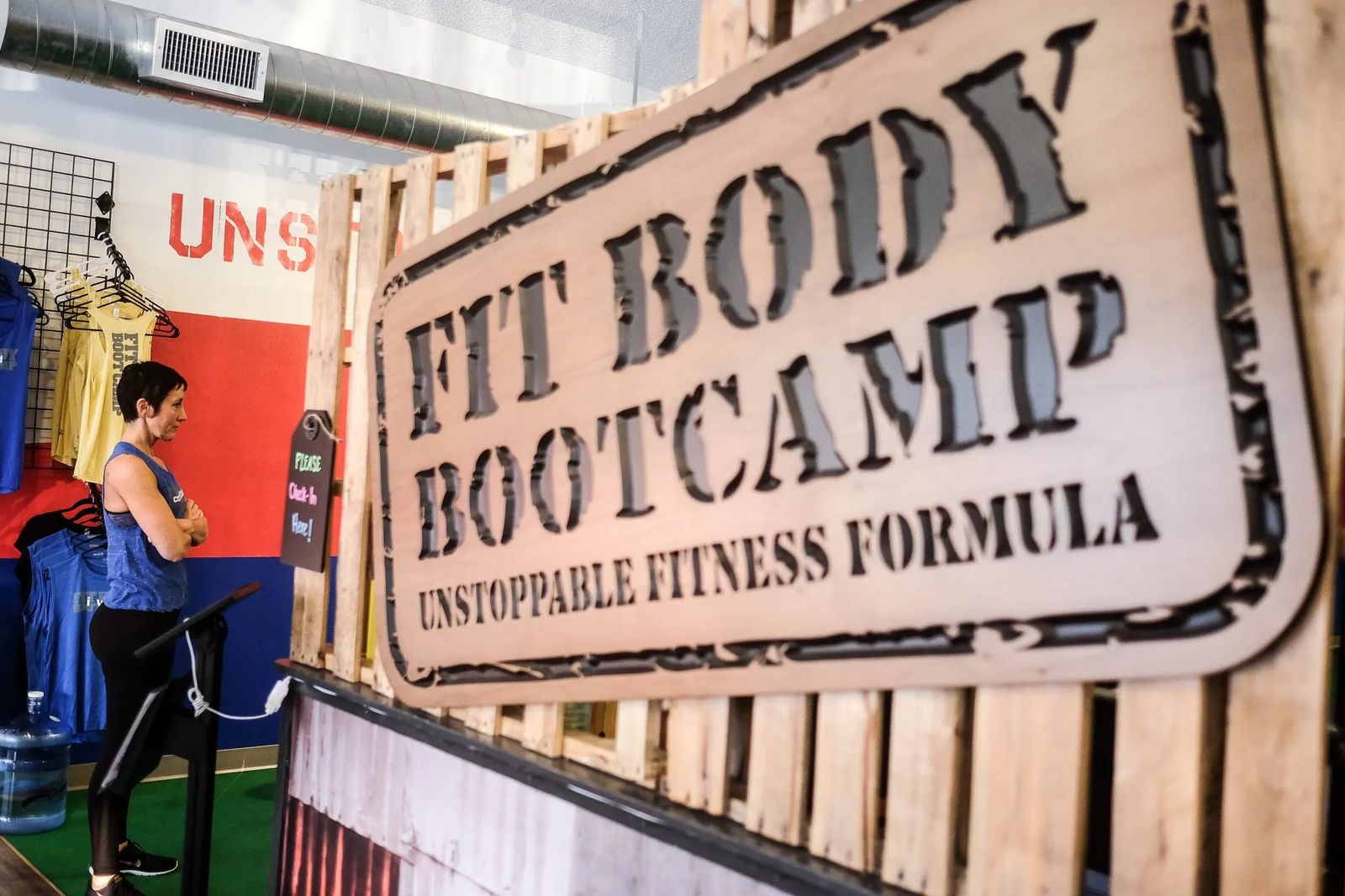 Stephanie Roods joined about 4 years ago, after not working out for several years. She immediately felt a connection at Fit Body Boot Camp that, despite the difficult workout, had her coming back. She's now a coach and teaches four sessions a week.
"I just thought it would be so cool if I was able to pass that same support Rebecca gave me along to someone else," Stephanie says.
In addition to the pro-led sessions, members can also come in by appointment for solo studio time, included in the membership. If members are interested, Rebecca offers her advice on nutrition and healthy weight loss, often diving deep into the personal beliefs that may be limiting success.
"We encourage healthy balance and clean eating," Rebecca attests. "I will help you get healthy from the inside out and from there you will lose weight. We focus on long-term results, not short-term."
With so much to offer, Rebecca isn't concerned in the least about her competition.
"The big box gyms? They specialize in everything. Here, we specialize in one thing and that's effective, efficient, quick fat-burning workouts, and that's what makes us unique," Rebecca says.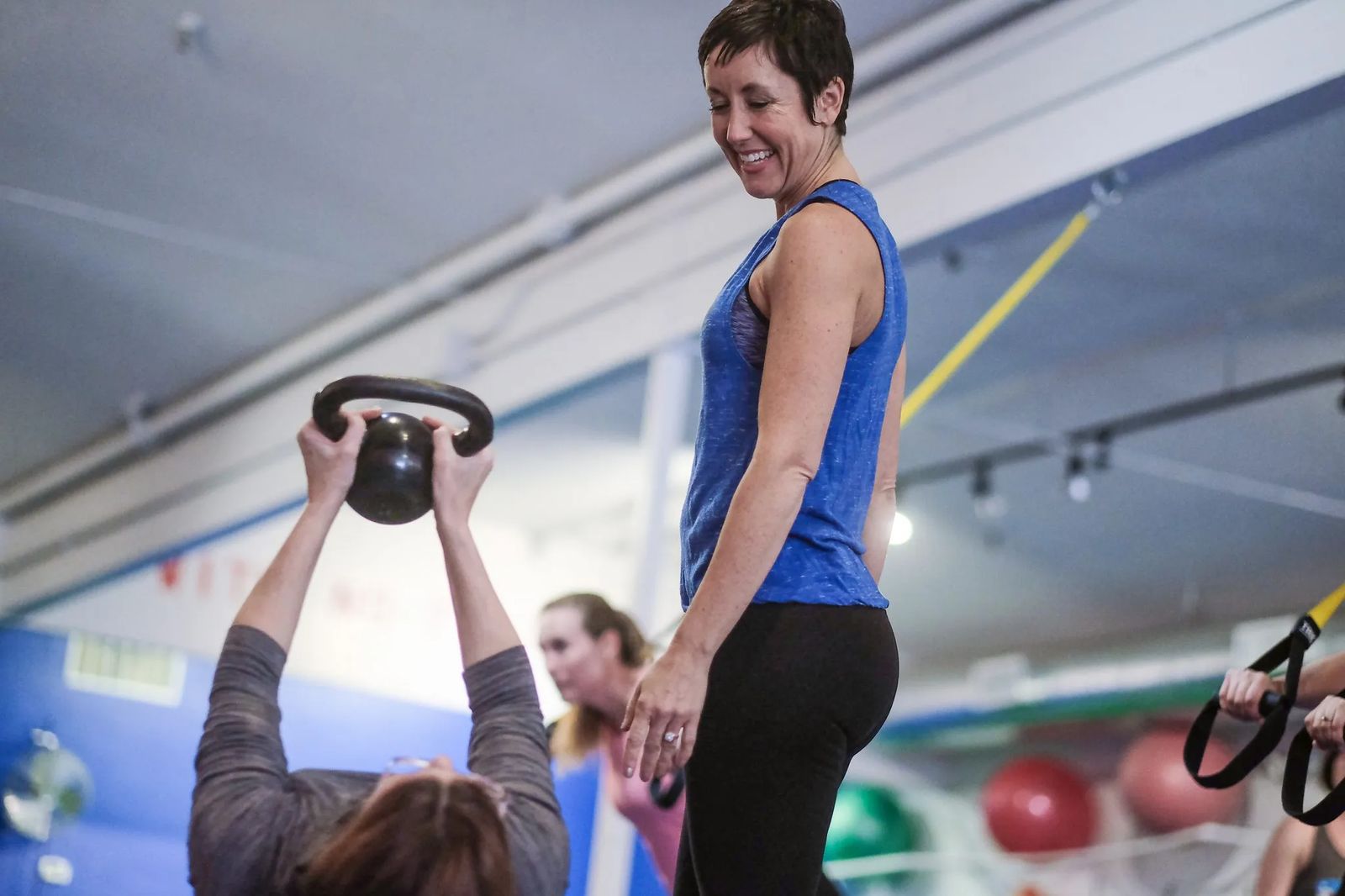 Rietta Malsom, 54, says she was, "bouncing around from gym to gym" looking for a place where she fit in when she happened to try a workout at Fit Body Boot Camp. From that very first workout more than 4 years ago, Rietta was hooked.
"It was the atmosphere," she says. "Everybody was supportive and accepting, and Rebecca approached me that first session and asked me what my goals were. I knew she cared about me."
Rietta was interested in losing weight, joined one of the many challenges offered at Fit Body and with the nutrition coaching and workouts met her weight loss goal in the first year. She's now working toward new fitness goals.
"She encouraged me and I trusted her. I brought my son who has Down syndrome with me and she welcomed him with open arms," Rietta says, adding that her son still works out with Rebecca every day at noon.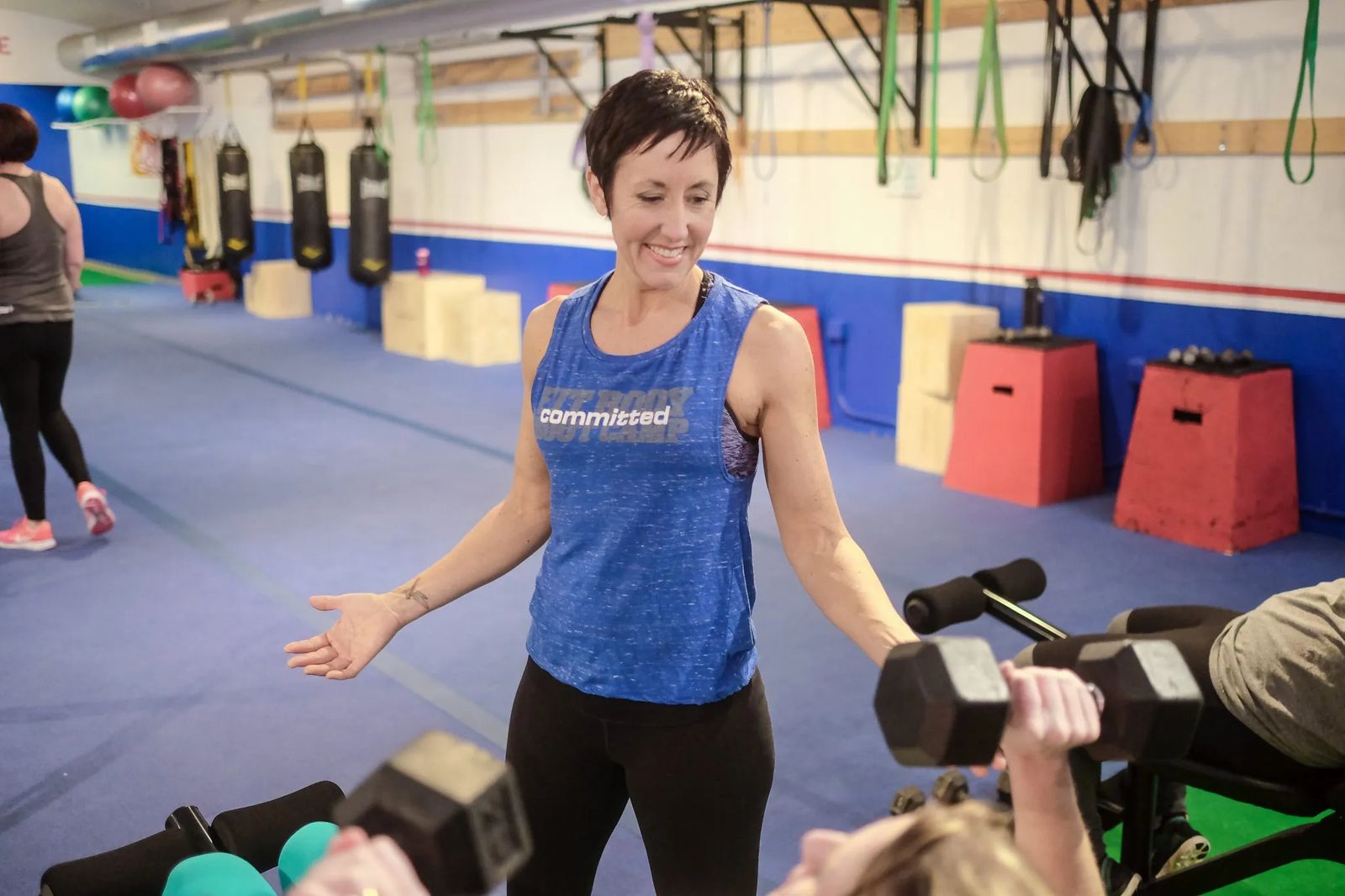 A personal and professional journey
Rebecca is a native of St. Louis and moved to Seattle at age 29 to pursue a career in photography. It wasn't easy, and it included a stint living in her car, but in 13 years Rebecca built a world-class portfolio, specializing in environmental portraits. Despite her professional success, marriage, and family, she says she still felt unfulfilled. She was out of shape and, at 38, she went to her first boot camp workout.
"Within two weeks I knew my life was going to change and I wanted other women to feel the same way," Rebecca remembers.
Boot camp workouts helped Rebecca gain confidence, and as her self-confidence blossomed, she faced some difficult life decisions. Eventually, she came out to her husband, revealing to him she was gay. The announcement had been a long time coming, and their marriage ended.
It was 2010, and a Fit Body Boot Camp franchise was available in Billings. Although she'd never even visited Billings, Rebecca bought-in and set off to start a new life. Her daughter Nora, then 6, made the move with her and was a driving force behind Rebecca's decision to come out and make such a drastic career shift.
"I didn't want her to grow up and learn how to live from a mother who settled and was never happy," Rebecca says. "I want my daughter to know that it's okay to make hard choices and that you will survive."
Rebecca was excited about her life's changes, and the opportunity that her new business held, but that didn't mean success came easily. For the first couple of months, she and her daughter lived in the studio because she couldn't afford housing. She coached all the sessions herself because she couldn't afford to pay employees. Her hard work eventually paid off, and within three years, she outgrew her small studio and moved to her present location. She attributes her success to her loyal clients and the welcoming business atmosphere of Billings.
"Of all the places I've lived, this is the first place that's ever actually felt like home to me," Rebecca says.
Her career in photography prepared her for coaching and business ownership, and she still maintains a professional presence in photography.
"I'm an extreme introvert by nature," she says. "I was forced to find my voice and command attention to get the shots I wanted."
Rebecca not only encourages others to meet their fitness goals in the studio, she also encourages them to reach out for their personal goals and live happier more fulfilled lives. For some, that means taking their passions to new levels and starting businesses.
"Go for it! If you think there's something there, you need to explore it," she says. "Put it out there into the universe and let it be known what you have – your talent, your gift."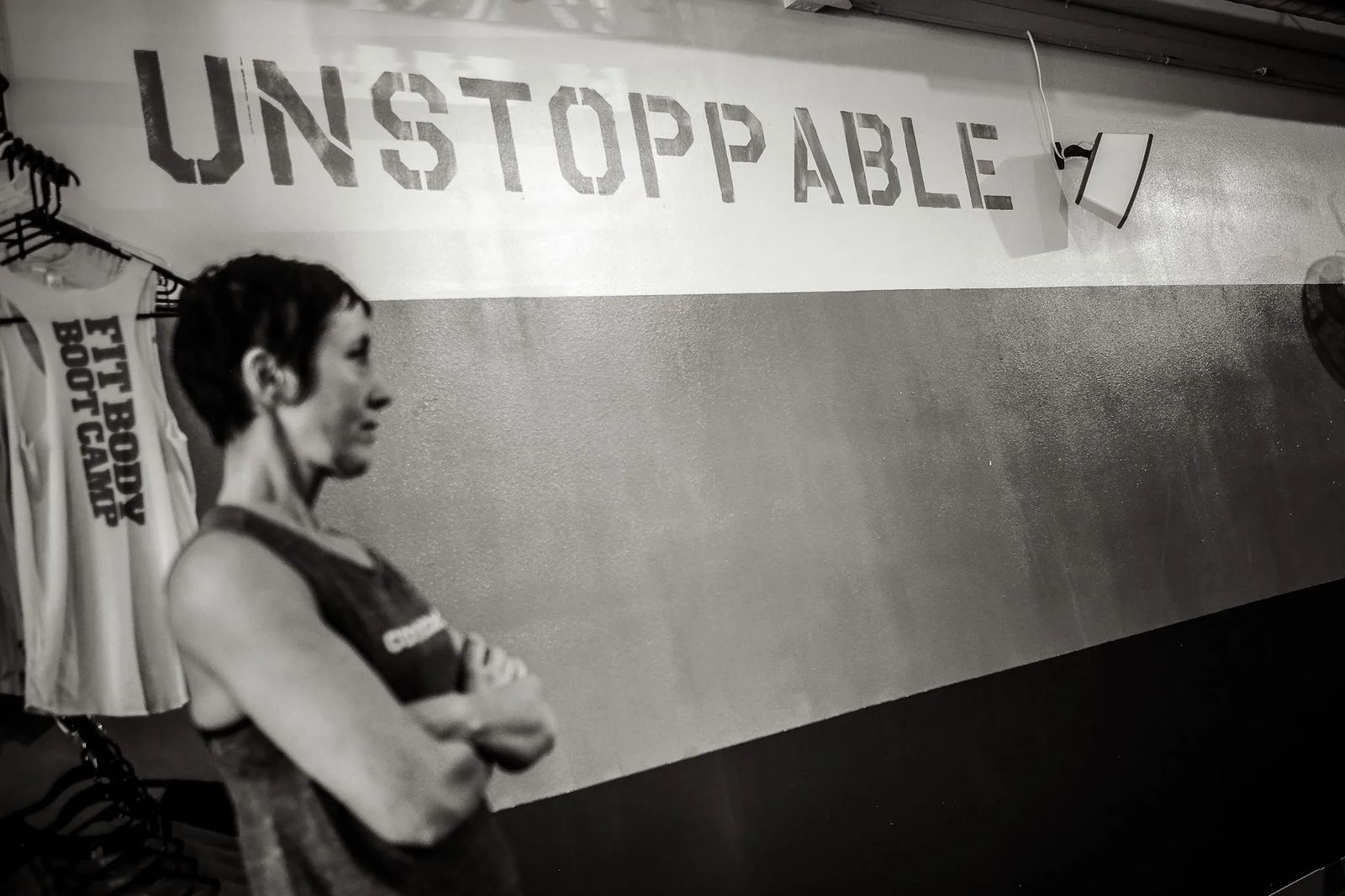 OWN YOUR FITNESS GOALS IN 2018
Rebecca's Seven Secrets to Success
Be realistic. Determine what is attainable and what is fantasy, and accept that making any significant change will take work, commitment, and dedication. There are no quick-fixes, despite what the latest fad diet or fitness trend may promise.
Identify why you are setting your goal. What is driving your decision? Losing weight and getting fit isn't just about appearance. It will give you more confidence and energy to participate in life. Understanding that emotional connection will ensure success.
Make sure you have the resources you need to reach your goals. Make an investment. Join an established gym, hire a coach, or buy a proven program. It's human nature to commit to something that you've invested in.
Carefully consider your commitment and how you approach your new decision. If you're just "giving it a shot" or "trying it out" you won't last. To accomplish your goals you need a focused, all-or-nothing, do-or-die attitude.
Do some planning. Consider setting mini goals that you can use to measure your progress, and have a plan in place when life derails your routine. What is your plan when you miss a workout, you're traveling or celebrating? It pays to think ahead.
Write out your goals, including your deadline, milestones along the way, and methods you'll use to measure your success. Research shows people who write out their goals are 90 percent more likely to reach them.
Visualization is an important tool in reaching your goal. In a difficult situation, picture yourself successfully moving through the challenge. Visualize yourself in the future having met your goal, and give yourself permission to daydream about what that would look and feel like.
Billings Fit Body Boot Camp is located at 601 N. 24th St. W. in Billings and offers more than 40 boot camp style workouts each week. For details go to fitbodybootcamp.com/billingsfitnessbootcamp