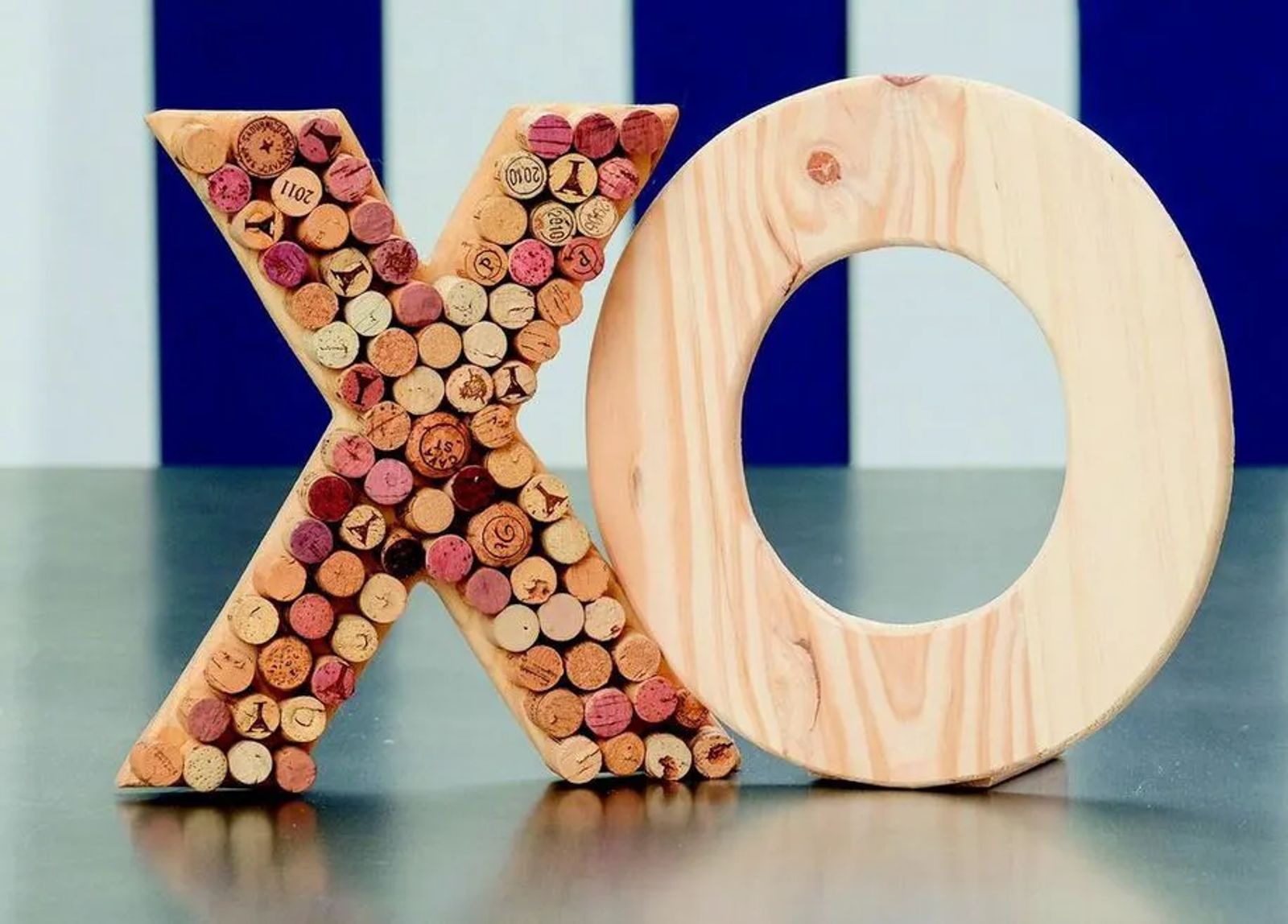 Uncork a unique piece of home decor
Create your own wine cork monogram

Who knew uncorking one of your favorite bottles of wine could end up becoming an artsy piece of home decor? Cassie LaGreca, owner of Better To Gather, sure did and that's why she's sharing the details of one of her latest projects, the DIY Wine Cork Monogram.
"When you pop a cork on your 21st birthday or enjoy a bottle for your anniversary, you tend to want to keep some of those special things. This is a great way to integrate that and personalize it with the initial of your last name," Cassie shares. When you're done with this project, you have a one-of-a-kind accessory that looks great on the door of your home, next to a wine bar or even on a book shelf or coffee table.
While this project requires little in the way of supplies, there are many ways to make this project your own. Cassie says when saving corks, you can capitalize on the wine stains to create interesting designs in your finished monogram. "What is so cool is that the wine stains them. The inside portion of the cork has different gradations of color from the wine," Cassie says. So, when setting your corks, look to that variation in color. "I've loved the look of ombre, which has been huge for the last year and a half. You could take the darkest shades of red to the lightest and build your design based on the gradation of the color of red wine." Or, for a more whimsical look, try dipping each cork in paint or in a colored stain.
When it comes to choosing the letters to serve as your base, all letters are not created equal. Cassie prefers to stick with wood instead of the paper maché or cardboard letters that are on the market right now. She fears cardboard varieties might not hold up well over time.
Regardless of the size or shape of your letters, the result is one that can honor those special times shared with friends and family over a glass of wine. Cassie says, "This is a really nostalgic project. It's a really easy craft and a really fun piece of decor."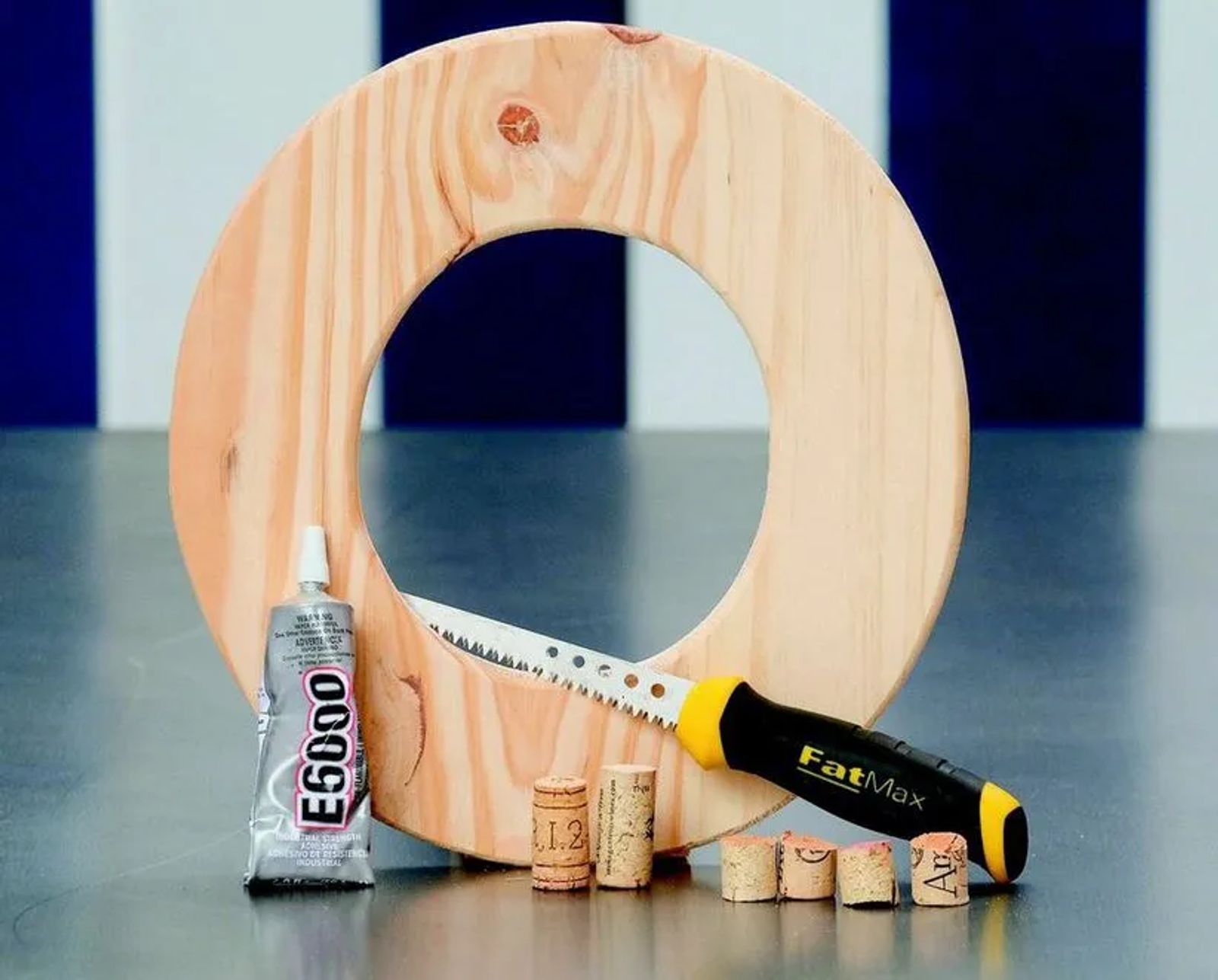 DIRECTIONS
Choose a letter or a grouping of letters to serve as your base. For our profiled project, we've used X & Os to honor Valentine's Day.
2. Using a utility knife or mini table saw (Cassie uses a mini table saw with a 4" circular blade that she picked up at Harbor Freight), cut your corks in half to get more bang for your design buck.
3. Arrange the corks on your letter first so that you can determine the best fit before you glue them down. This is a great way to test drive your design before making it permanent.
Once you have your corks arranged, pick them up one by one, apply a silicone-based glue like E6000 to the bottom of each cork, stick them back down and allow 6 to 8 hours to fully dry and cure.
NEED A LITTLE HELP CREATING YOUR WINE CORK MONOGRAM
Join Better To Gather for their Make & Take Project

If you'd like a little helping hand in making this project, expertise can be found in downtown Billings at Better To Gather located at 2402 Montana Avenue. The shop will offer this project all February long during their open studio hours every Tuesday, Wednesday or Thursday from 3 to 7 PM. If you have corks that are special to you, bring them. If not, Better to Gather has plenty on hand in order for you to make this project in their studio. For $40, Cassie's team will take you through this project step by step. For more crafty fun, log onto bettertogather.com and click on the Get Creative! tab for more on workshop events.