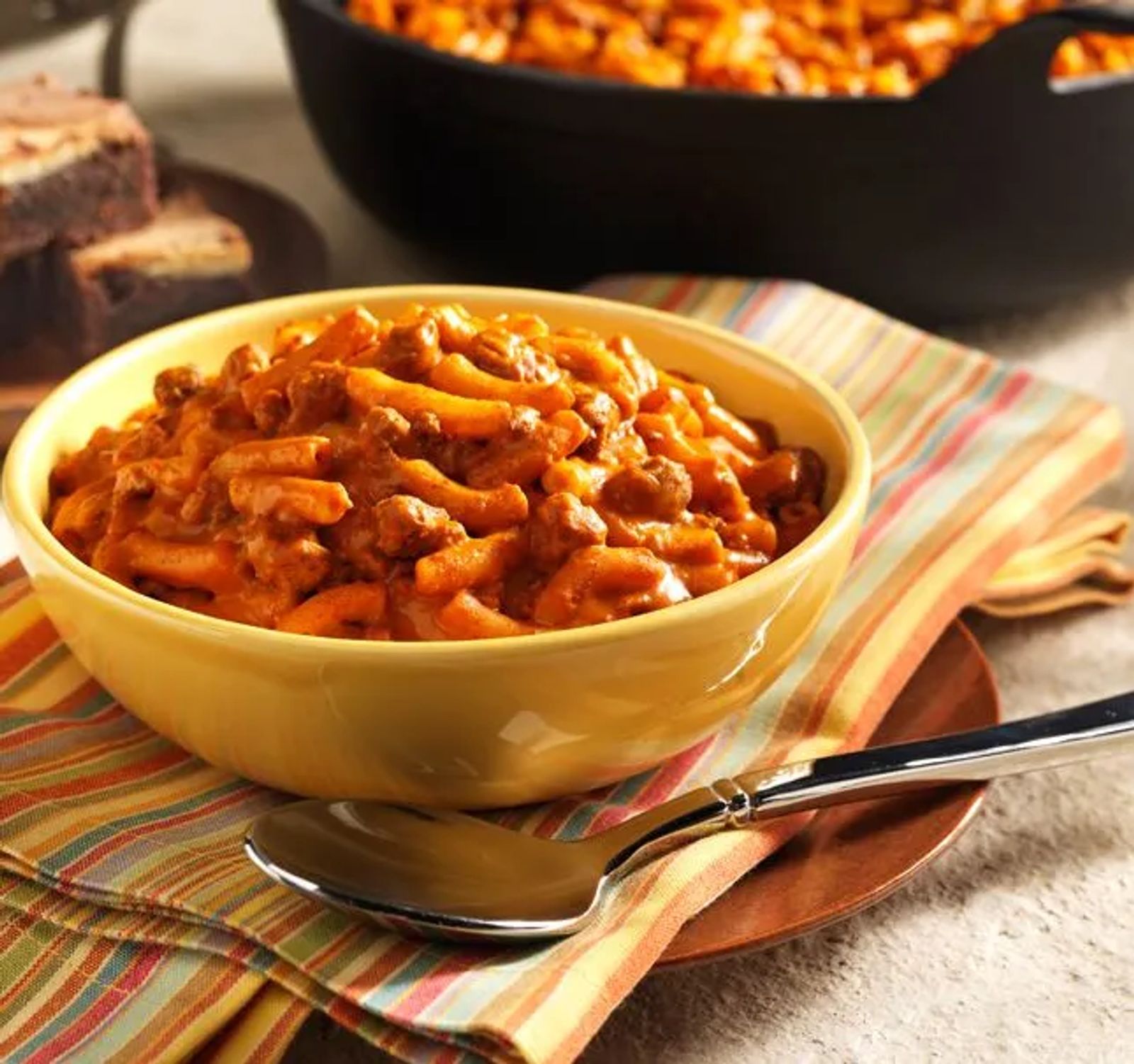 What's for Dinner Wednesday?
Cheesy Chili Mac
Recipe courtesy Albertsons
Prepared macaroni and cheese combined with canned chili -- a quick and easy variation for mac and cheese!
INGREDIENTS
1 pkg (7.25 oz each) macaroni and cheese dinner
4 Tbs unsalted margarine
1/4 cup reduced fat (2%) milk
1 can (15 oz each) Wolf® Brand Chili No Beans
DIRECTIONS
1. Prepare macaroni and cheese dinner according to package directions, using the margarine and milk. Add chili and stir together.
2. Heat over medium-low heat 5 minutes or until hot.