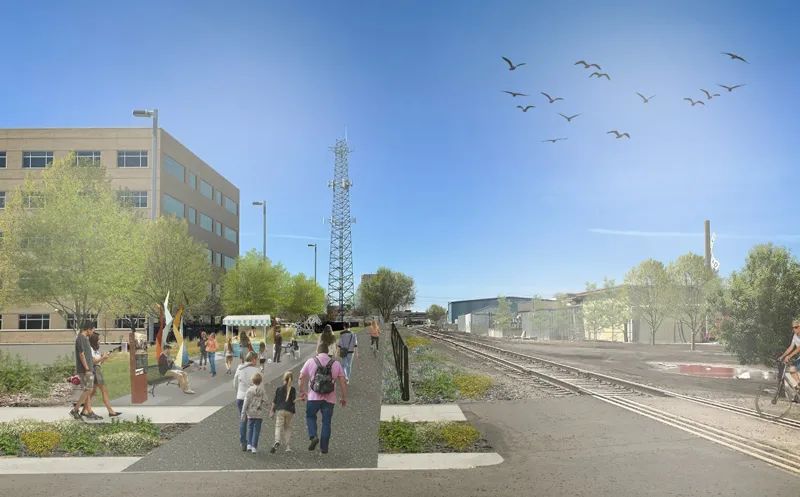 courtesy sanderson stewart


A Diamond in the Rough
Turning the 5th Avenue Corridor into a city hot spot
You may never have heard of the Fifth Avenue North Corridor, but if you've been in Billings for any length of time, you've probably seen it.
The railroad corridor is two miles long and stretches west from near the entrance to MetraPark almost to the YMCA on North 32nd Street. The corridor runs, as you might expect, between Fourth and Sixth avenues north. For most of its length it is home to a railroad spur that still serves a handful of businesses, though no tracks remain west of North 26th Street.
There is a ghost-town feel to most of the corridor now, with wide expanses of dirt and gravel flanked by old warehouses, industrial shops and Quonset huts. In the coming years, it might be something else entirely — a linear park with bicycle and pedestrian trails, landscaping, lighting, benches, gathering spaces, bathrooms and public art.
A feasibility study completed last year envisions changing that strip of mostly overlooked land in the heart of Billings into an attraction in its own right, a high plains version of the San Antonio River Walk. Mayor Bill Cole calls it "a diamond in the rough whose value just now is being discovered."
Few people have spent more time thinking of what that corridor might one day become than Lauren Waterton, senior land planner at Sanderson Stewart, a civil engineering, planning and design firm headquartered in Billings.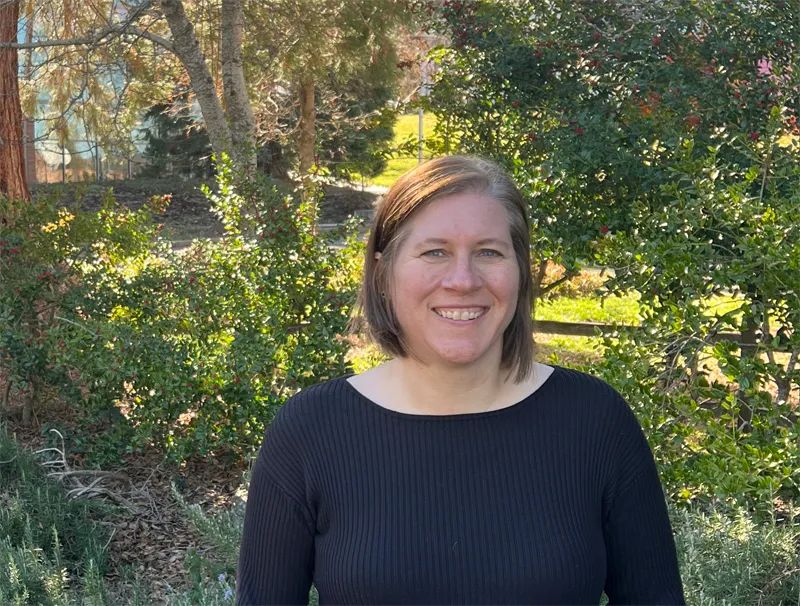 Lauren Waterton
Lauren was the lead planner on the Fifth Avenue North Corridor Feasibility Study, commissioned by the Yellowstone County Planning Board, which oversees transportation planning for the Billings urban area. The study was presented to the community in the spring of 2021 after a year of research and design work, planning, public engagement and stakeholder meetings. Much work remains to be done, but the goal of having a nonmotorized travel corridor stretching from MetraPark to the core of downtown Billings now has a recognizable blueprint.
The hope is that work on the corridor will spark "complementary and adjacent redevelopment of some of those buildings and some of the vacant properties," Lauren says — development that could include new businesses and new housing.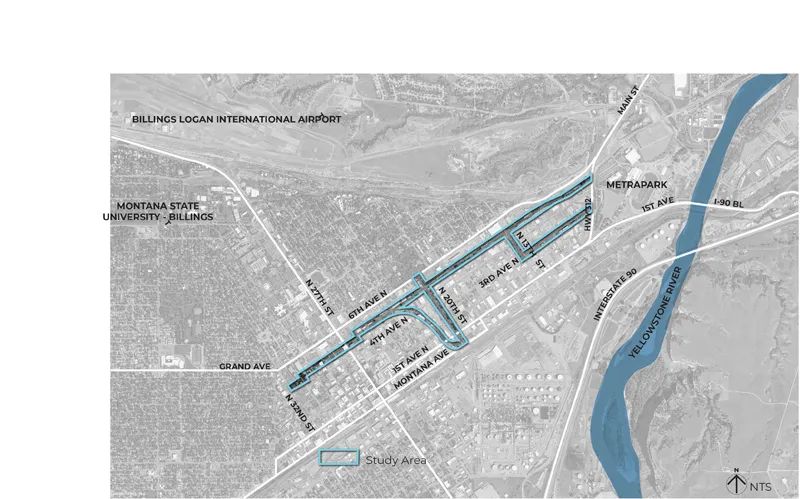 Kristi Drake, director of TrailNet, which advocates for bicycle and pedestrian trails in Billings, says the redeveloped corridor "would be huge for our city, and a huge benefit for businesses as well." She sees the possibility of new coffeeshops, breweries and similar establishments, a place "just buzzing with commerce where pedestrians aren't having to battle with traffic."
The concept of redeveloping the railroad corridor has been floating around for decades. It was talked about in the Downtown Billings Framework Plan, which was completed in 1997, and it was mentioned that same year in a report on the possibility of renovating the old Parmly Billings Library. Architect Don Olsen, who worked on the library plan, once said the Fifth Avenue Corridor is "an amenity a lot of cities would give anything to have."
Earlier attempts to do something with the corridor foundered in the face of opposition from some of the businesses that are still serviced by trains using the spur. The new plan, accordingly, breaks the corridor into four distinct sections and calls for incremental development, saving the most active rail district for the future, whenever rail service is no longer needed.
"It's a two-mile corridor," Lauren says. "That's a tremendously long corridor to build a lot of improvements on. But if you take it in small chunks and you build off of it, you can start to build a corridor out in a way that supports adjacent properties, and in a way that supports the neighborhoods. And suddenly you've got something."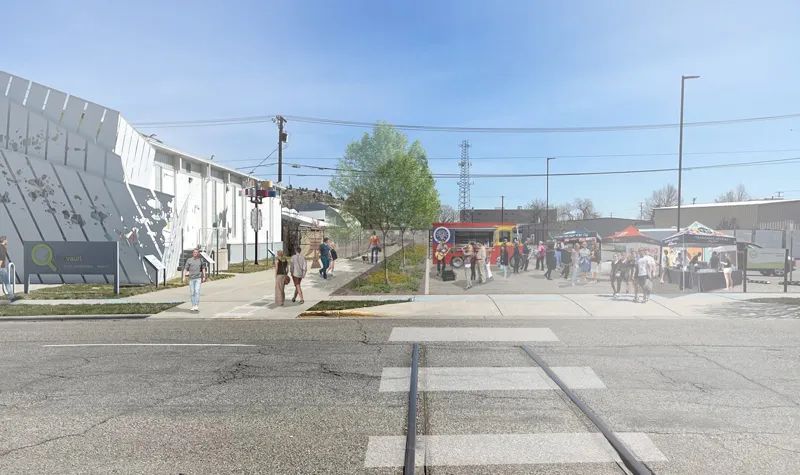 One of the key sections, and where the plan Lauren shepherded to completion suggests starting, is close to the middle, and would encompass one of the most problematic obstacles—the crossing of North 27th Street near the Yellowstone Art Museum.
Eventually, the corridor would also take in the railroad line that runs from Fifth Avenue to Montana Avenue. In its entirety, the project would connect the downtown with MetraPark, with bustling Montana Avenue and with the East Billings Urban Renewal District.
As Mayor Cole notes, "Downtown is moving east." And with the continued redevelopment of East Billings and plans by Yellowstone County to add landscaping and other improvements to the MetraPark entrance near the end of the rail corridor, he says, "all those things together will make for a fabulous connection between the Fifth Avenue Corridor and the Metra."
As the feasibility study points out, redevelopment of old railroad property is hardly uncommon throughout the country, and similar projects have already been completed in Montana, including in Kalispell and Missoula. The experience of other cities suggests that all rail uses in the corridor will end someday, Lauren says.
"So, how can you as a community be planning for that inevitability?" she asks. "We need to be thinking along that parallel line — let's do something now and also be planning for the future."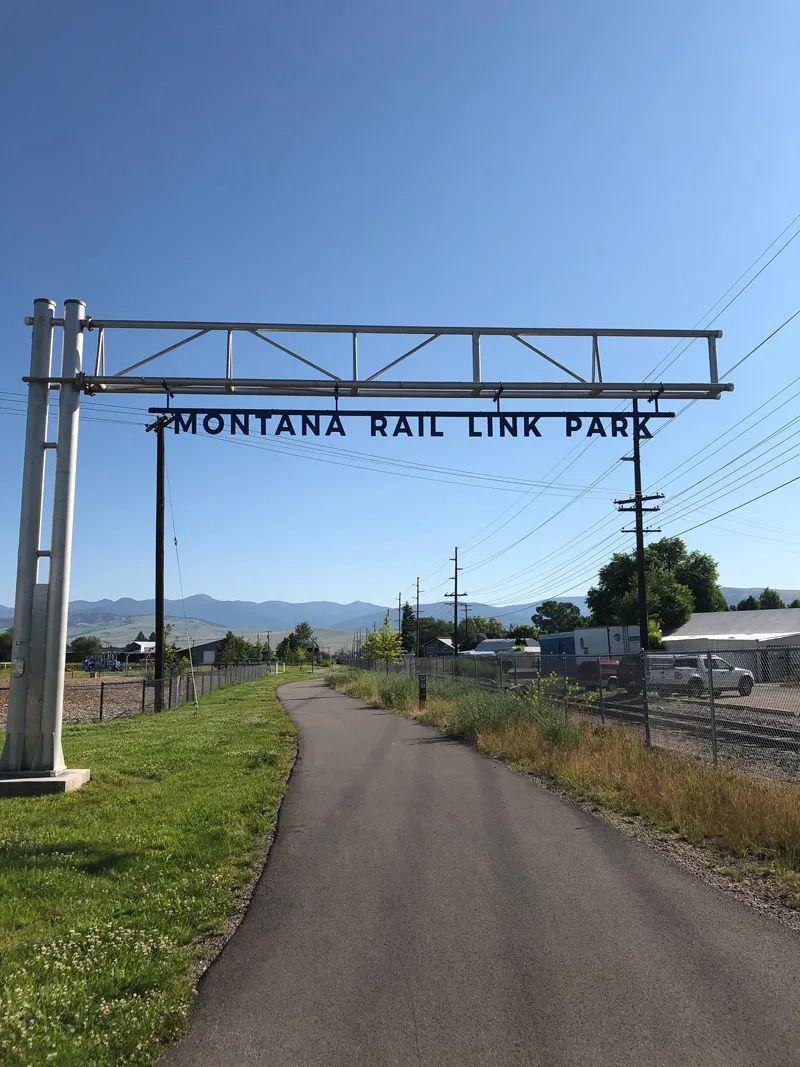 Missoula's Montana Rail Link Park
The most important next step is working with Burlington Northern Santa Fe Railway, which owns the land underlying the corridor, to get a clear understanding of railroad use in the area, as well of uses in the right-of-way and on property adjacent to the right-of-way. Then, more detailed engineering and design work can be done to develop improvements and safety features that are acceptable to BNSF.
Very rough estimates put a price tag for full redevelopment of the entire corridor at somewhere between $4 million and $6 million, and the study identifies funding sources that include city of Billings funds, targeted assessments, nonprofit foundations and a wide variety of state and federal grants.
But that's all in the future. The task in front of city, county and economic development officials now is to move the feasibility study into an active redevelopment project.
"It's exciting," Cole says. "When developed, the corridor will link downtown with the Metra and the Heights and set off a rush pf redevelopment in the East Billings District. … This could be huge. It could just be really, really cool."
MEET LAUREN WATERTON
The woman behind the 5th Avenue Corridor Project
Lauren Waterton joined Sanderson Stewart 10 years ago as the engineering firm's first land planner. She worked in the company's Bozeman office for most of that time, but when her son was nearing high school graduation in 2020 and her husband got a college teaching job in Ashland, Oregon, they made the move to the city in southwestern Oregon.
When she was planning the move, she was worried about how difficult it might be to start working remotely for Sanderson Stewart.
"Little did I know when I thought of it that the entire world would be working remotely," she says. "So, it was actually an easier transition than I thought it would be."
Though many meetings with stakeholders and members of the public took place via the internet, Lauren still traveled often to Billings, as she had during her time in Bozeman, to meet with landowners and others face to face, and to familiarize herself with the Fifth Avenue North Corridor.
She says the Fifth Avenue project has been a natural one for her and for Sanderson Stewart because "it was a project that really fits with the skills that we have at our company — the combination of planning, urban design, placemaking and transportation."
TO LOOK AT THE FIFTH AVENUE CORRIDOR FEASIBILITY STUDY, or to watch a short video on the project, go to sandersonstewart.com/projects/5thavenue.