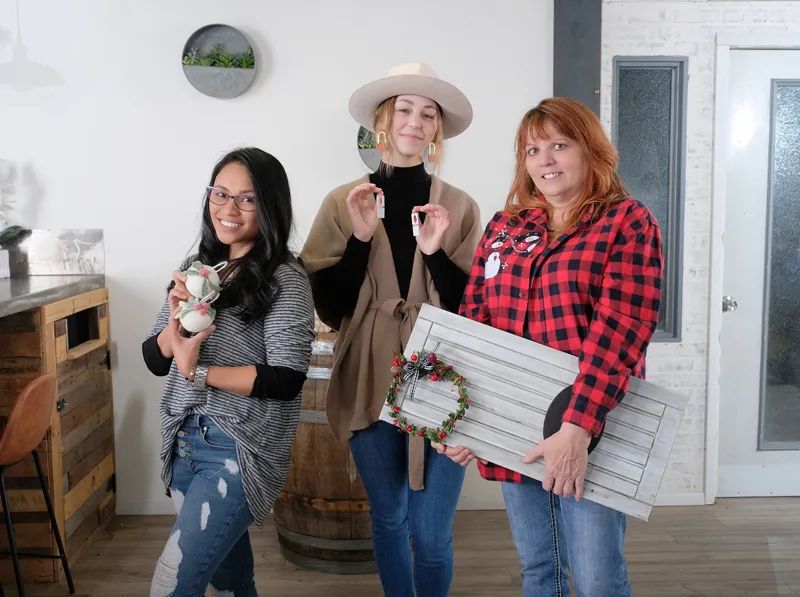 A Handcrafted Holiday
For local makers, it's a season of giving
There's nothing quite like creating a little something from the heart to share during this magical season. It helps that holiday cheer blossom. We connected with a trio of makers for a wide range of projects that could easily become a cherished gift.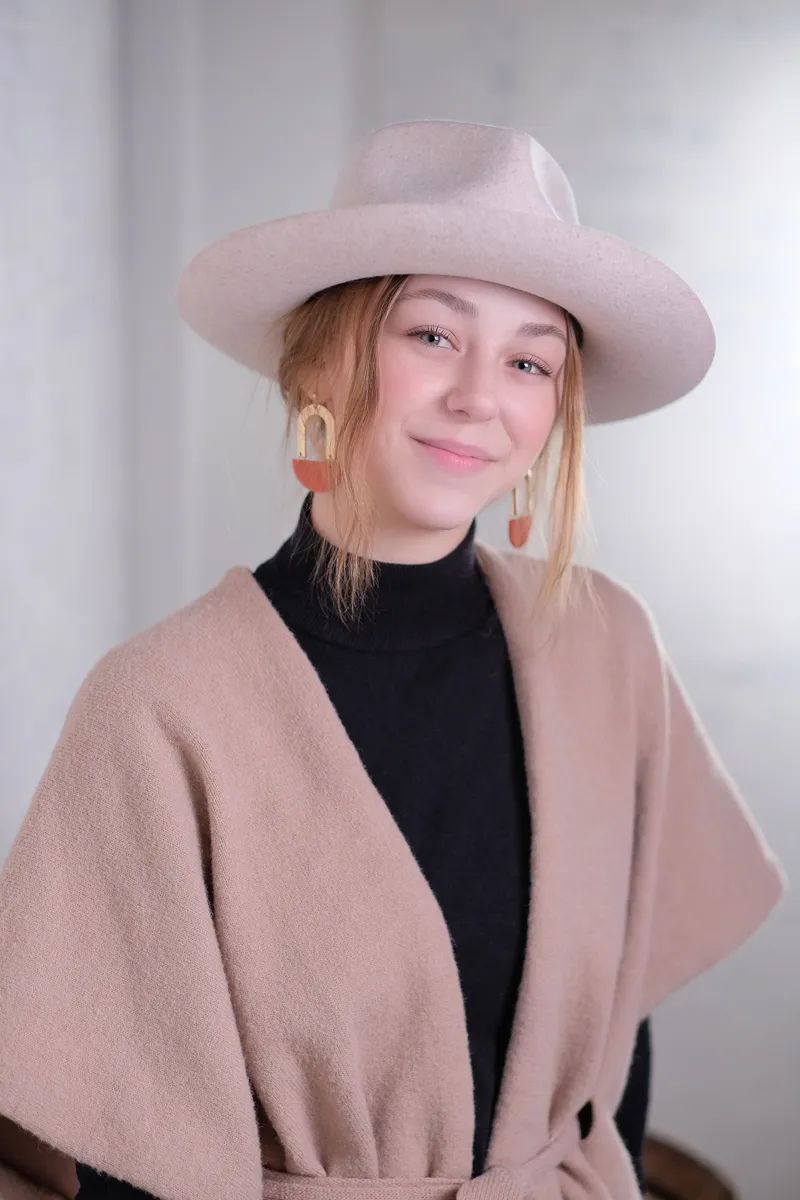 Mariah Storlie
Billings native Mariah Storlie has always enjoyed crafting. Over the years, she's tried her hand at sewing, crochet and furniture restoration, along with a few other DIY endeavors.
"I'm a hobbyist and have a creative mind so I like to try a lot of things," says Mariah.
Mariah, a barista at Mazevo Coffee Company, has recently fallen in love with a new craft. Over the past few months, she's been experimenting with Sculpey polymer clay and is completely enamored.
"This is something I'm going to stick with. I enjoy making really cute earrings and its inexpensive to do," she says.
Like many crafters, her "go to" for inspiration is Pinterest.
"I'll see cute ideas and then change the shapes or colors to fit my style," she says. Mariah prefers earthy tones in her work, although she's added a few colorful '80s style earrings to her collection.
WANT A HANDS-ON LESSON WITH MARIAH? She'll be teaching how to make her polymer clay earrings at a class at Better to Gather in November. For details, visit bettertogather.com/upcoming-classes-events.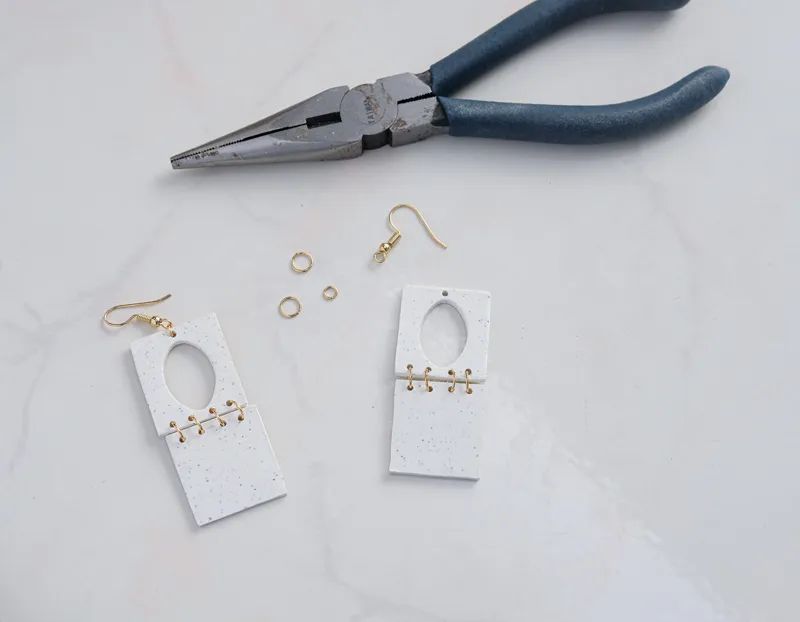 Chic Clay
Mariah Storlie's polymer earrings
HOW TO CREATE
To create the marbled look, pick out and mix colors of Sculpey polymer clay. After you mix colors let the clay sit for a few minutes, so you don't "overwork" it or try to shape it while it's too soft.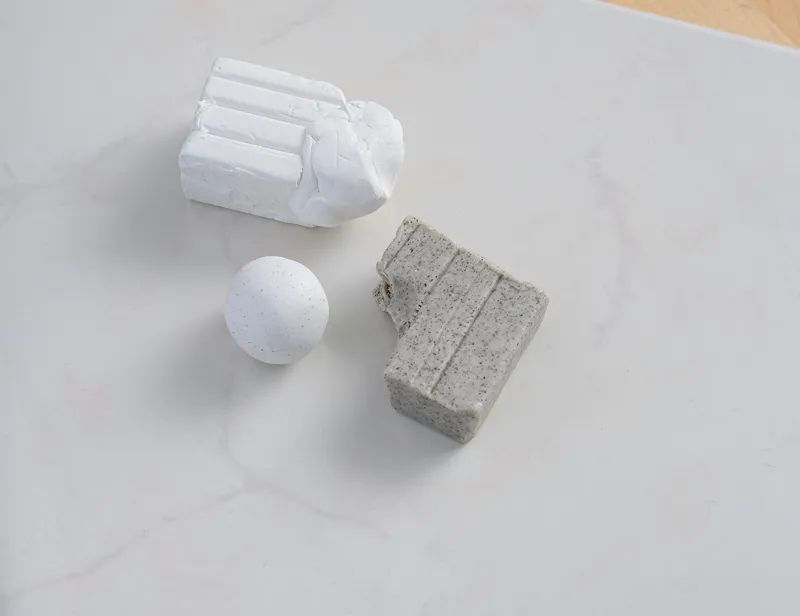 Depending on shape, either use a clay extruder or roll clay through a pasta machine to create the base of your design. Make sure there are no bubbles in the clay.
Cut out shapes and/or add design into the clay. If you don't have a Dremel tool, poke holes where your jump rings and earring pieces will attach before you bake the clay.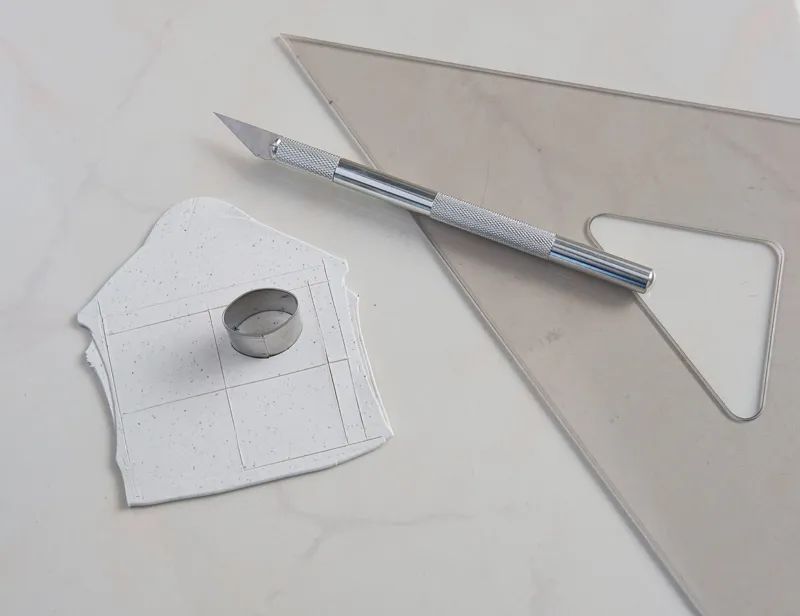 Use a Q-tip with pure acetone to get rid of fingerprints and lint. Bake clay in oven referring to the manufacturer's instructions. After pieces cool sand the edges lightly with a fine grit sandpaper or emery board.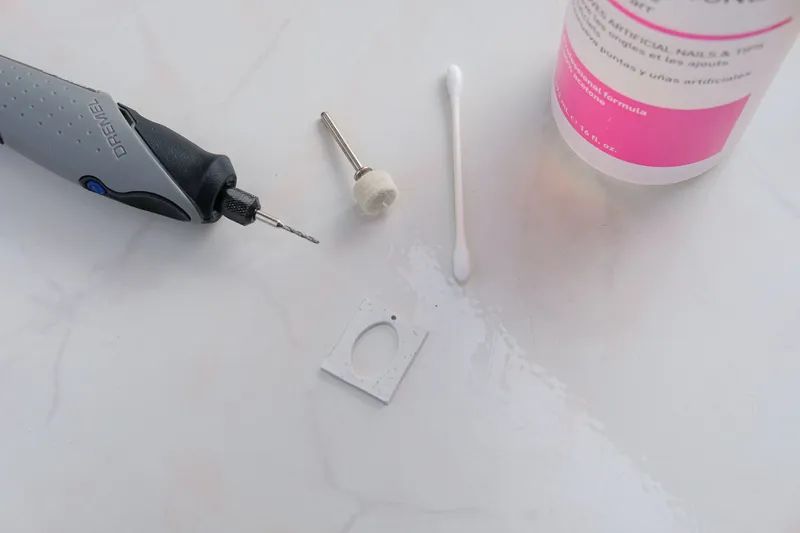 Drill holes and piece together the earring hardware with your clay using needle nose pliers.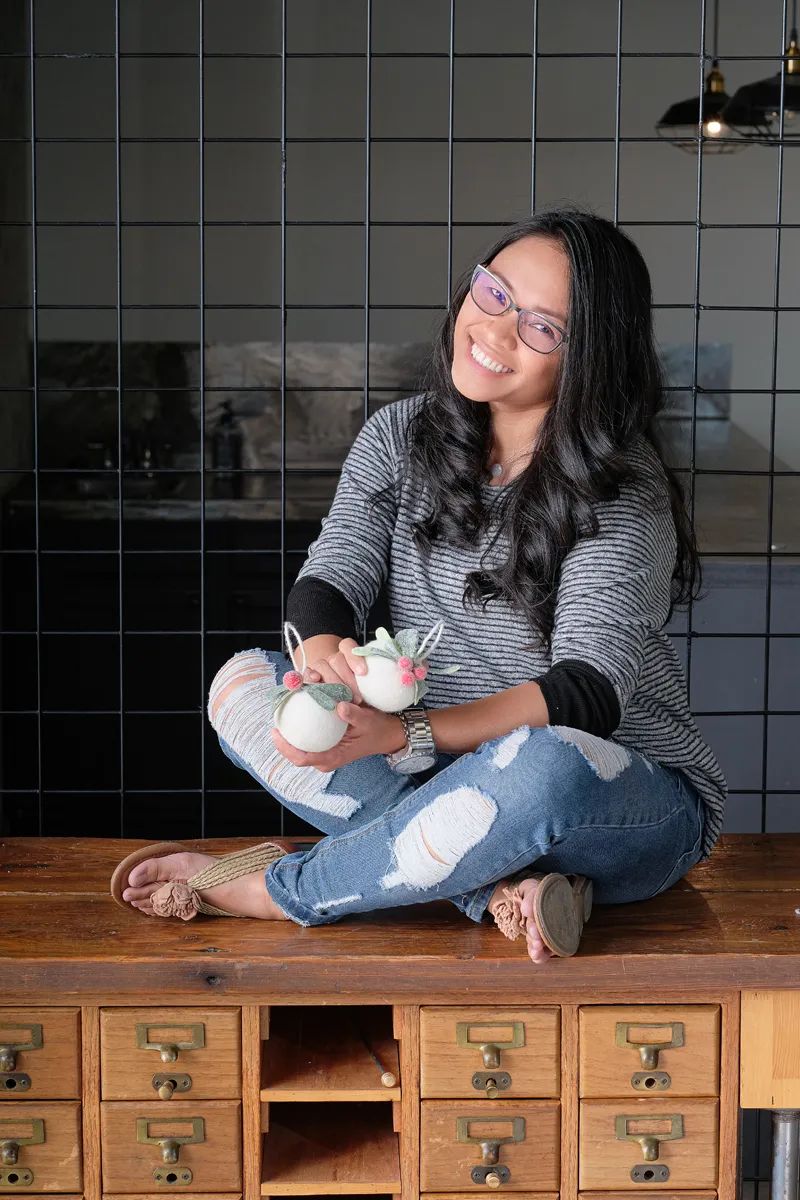 Lovely Cutler
Lovely is a photographer and writer. She has worked as a barista and a nanny. While she has been happy with many aspects of each of her jobs, the activity she enjoys the most is using her hands to create things. Lovely says she didn't always feel creative.
"But I always had a box under my bed collecting things. When we lived in Japan, I took labels off good-looking wine bottles. I took tags off clothes and made them into cards. I feel like being creative is so therapeutic. I can control it," Lovely says. "Situations in personal life can make you feel like you have no control at all. But I can take it out on my crafts."
Lovely enjoys decorating for Christmas the most. When she and her husband lived in Japan, she had little bits of fabric and other craft bits among her limited luggage. From these simple materials she created a homemade Christmas.
"Christmas doesn't have to be expensive. You can just use what you already have." Lovely enjoys going to the dollar stores, scavenging for good deals on little pieces that she then incorporates into Christmas decor. From inexpensive yarn, floral picks, and raw materials to make gnomes and elves, Lovely finds treasures wherever she goes. "I look at expensive items and think of how I can make it look like I bought it from here?"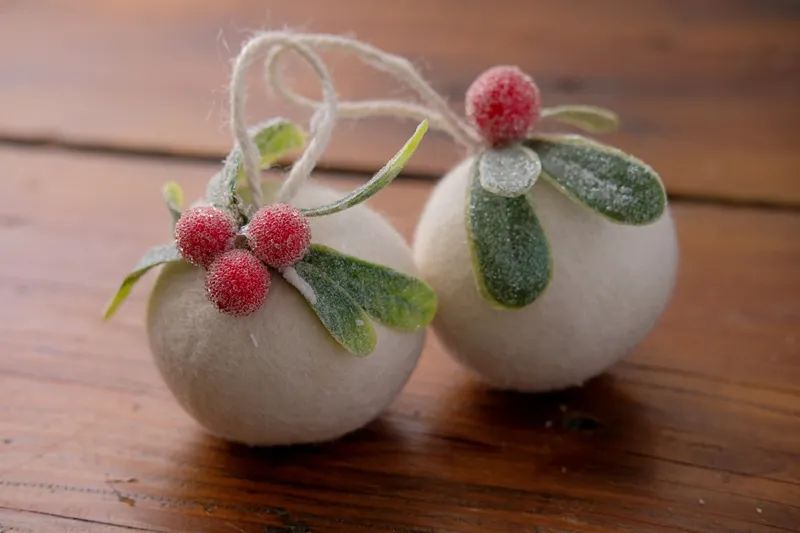 Homespun Charm
Lovely Cutler's dryer ball ornaments
HOW TO CREATE
Get wool dryer balls (available at the dollar store or on amazon.com). Gather some holiday floral picks featuring winter berries or holly. Snip off a few small pieces.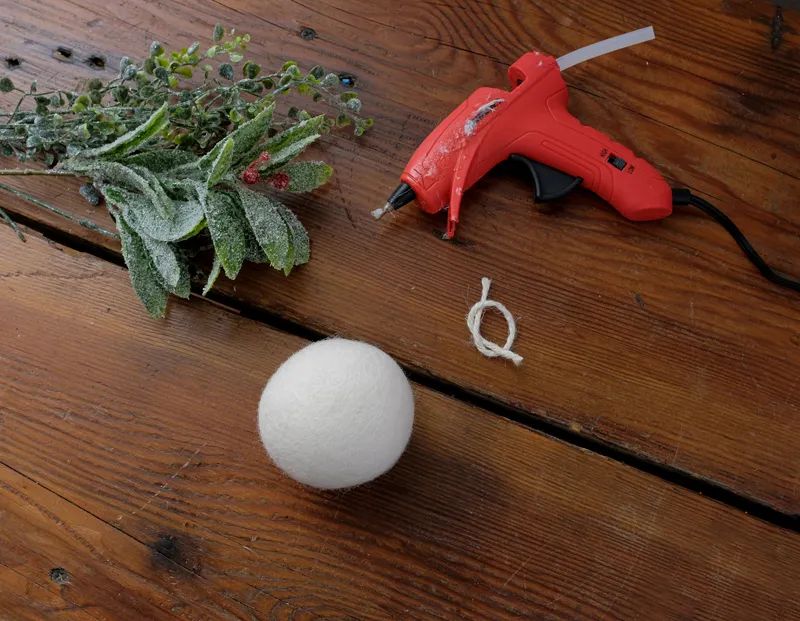 Make a yarn loop and hot glue loop onto ball for hanging.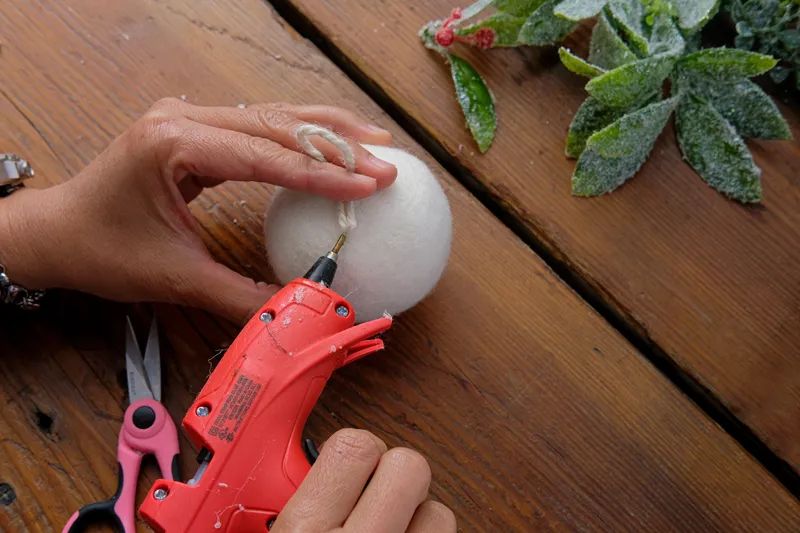 Attach bits of floral and berries onto your dryer ball using hot glue.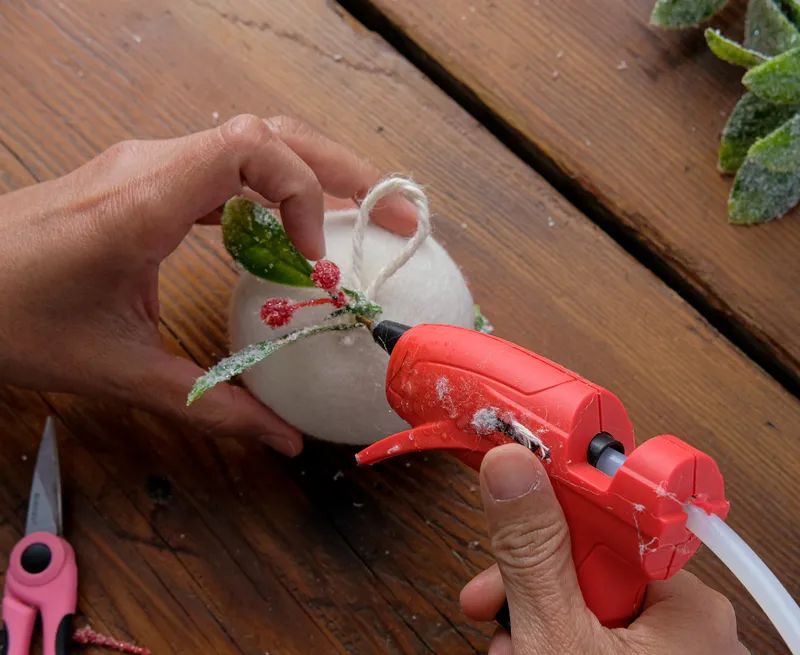 Let the glue cool, then hang ornament and enjoy.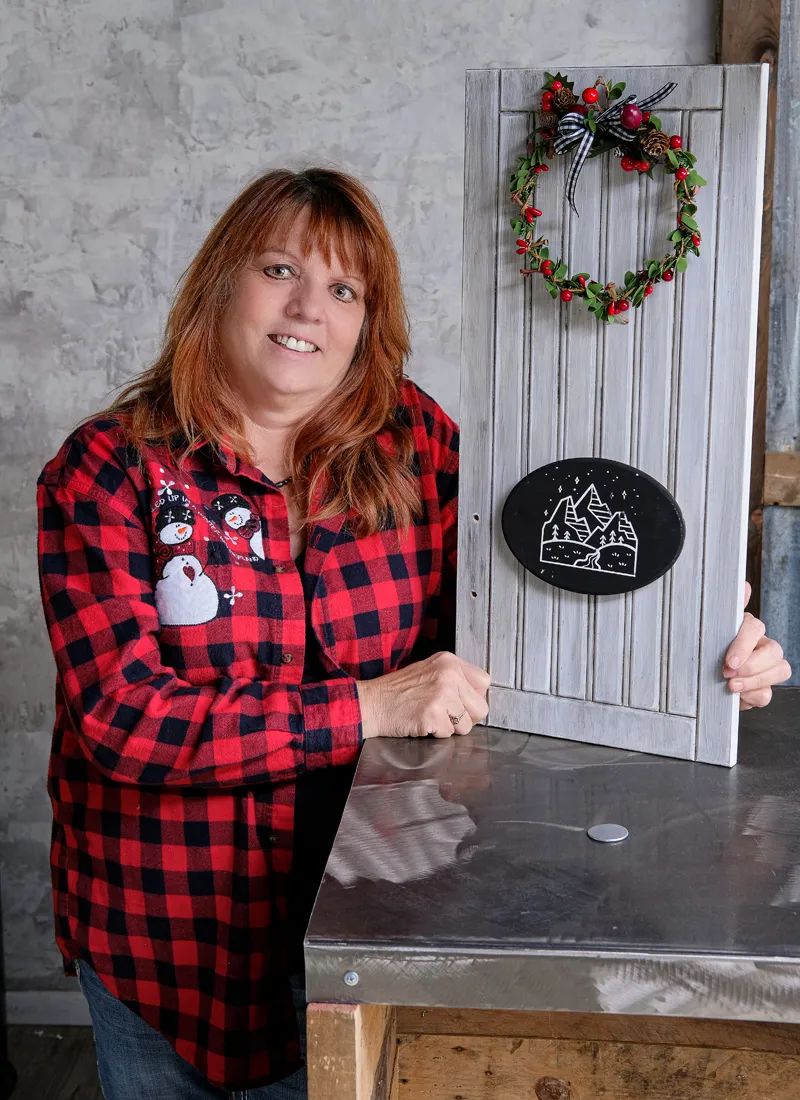 Tammy Zemliska
For as long as she can remember, Tammy has been a crafter. It runs in her veins. Both her grandmothers were crafty and introduced her to ceramics and quilting, among other things. At 19, Tammy opened her own flower shop and used her creative style to embellish her shop. She harvests ideas and inspiration from everywhere but loves to find ideas on Pinterest to adapt to her style.
In the more recent years, from 2015 to 2020 Tammy owned Scrap, a downtown Billings store that sold used art and crafting supplies at a very reduced cost. While the pandemic took the nonprofit down, Tammy has changed her focus to teaching crafting classes around town.
"I like teaching. I like sharing with people," Tammy says. "I am doing some classes called devotion and design where people can connect their faith to what they are creating." She adds, "Doing crafts is social. I like creating a time for people to be able to connect. I don't do this to sell a product. I want to gather a community of people who want to create."
Tammy is all set to teach Christmas crafts and decor classes at Better To Gather this winter. Her long-term goal is to have a mobile art studio and subscription-based craft idea business.
YOU CAN KEEP TABS on Tammy Zemliska's crafty offerings at thecreativecrafter.com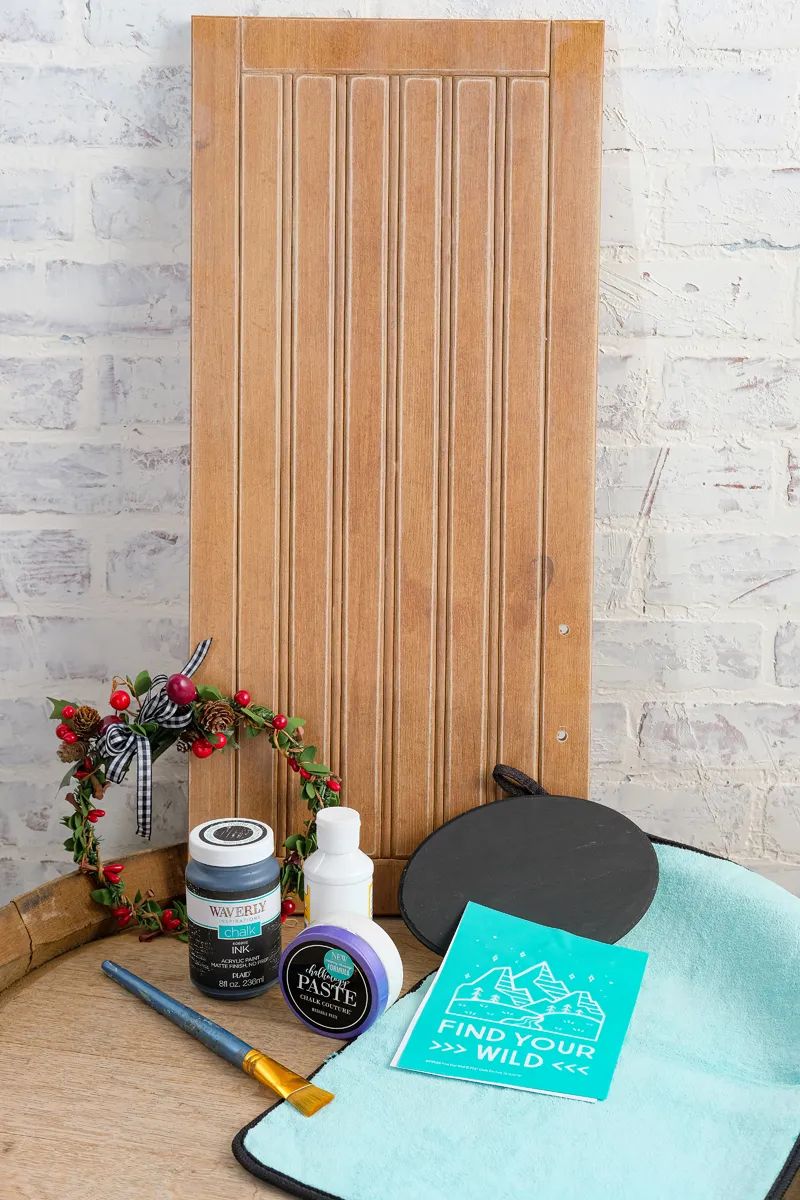 Repurposed Cheer
Tammy Zemliska's Cabinet Door Turned Holiday Décor
HOW TO CREATE
Choose an old cabinet door. You can find them at the ReStore, thrift stores or cabinet stores that are changing out their displays. Paint the door with Kilz paint in the color of your choice. Distress the door with sandpaper or cover with chalk paint. Waverly chalk paint from Walmart is a good inexpensive option. To give the door a distressed look, apply the paint and then wipe off with a baby wipe. Glue a small flat magnet to the door at top and one two-thirds of the way down the door.
Paint a wood piece with the Waverly paint and glue a magnet to the back. Paint or stencil words or a holiday design onto the wood piece. (Image shown is a silkscreen from Chalk Couture, chalkcouture.com.)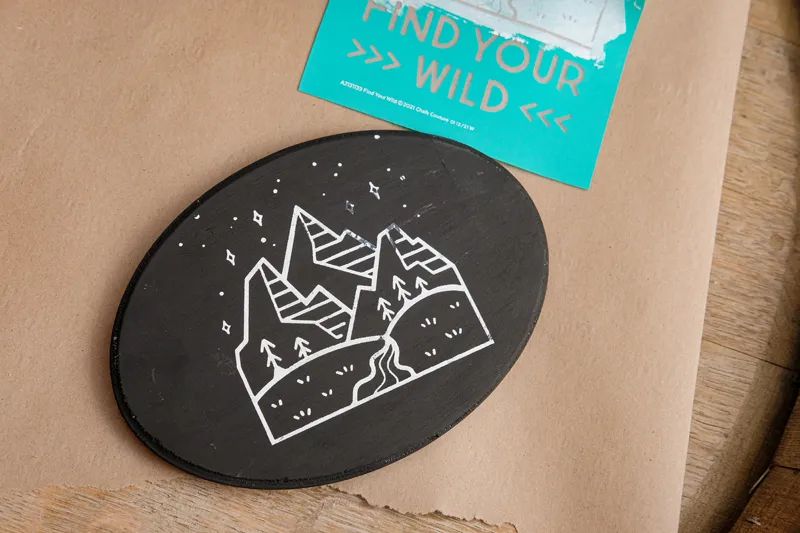 Make a small wreath out of wired pieces from a Christmas pick, flocked or evergreen pipe cleaners. You can find these at the Dollar Store or any craft store. Glue a magnet to the back of the wreath.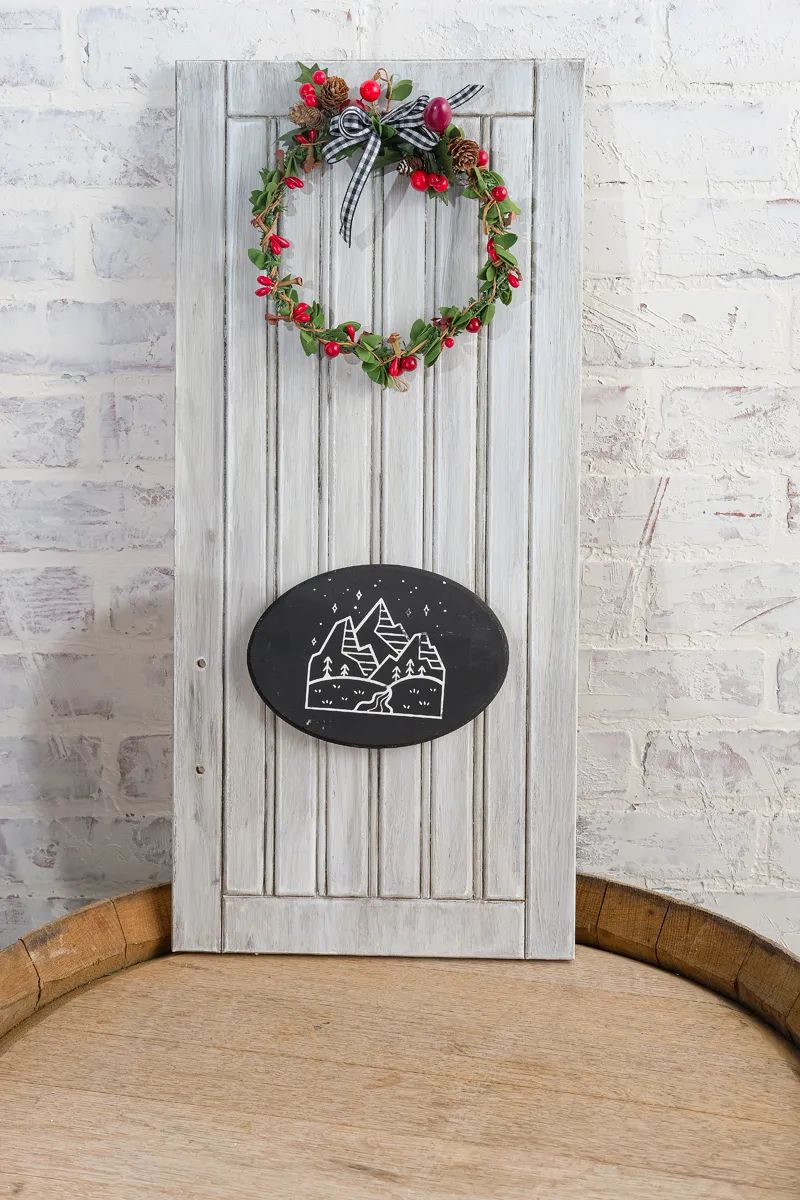 Hang the wreath on upper part of the door. Hang the sign on the lower part of the door.
PRO TIP: Create different wreaths and signs for other seasons to use this decked outdoor all year round. Simply swap the pieces using the magnets on the door.