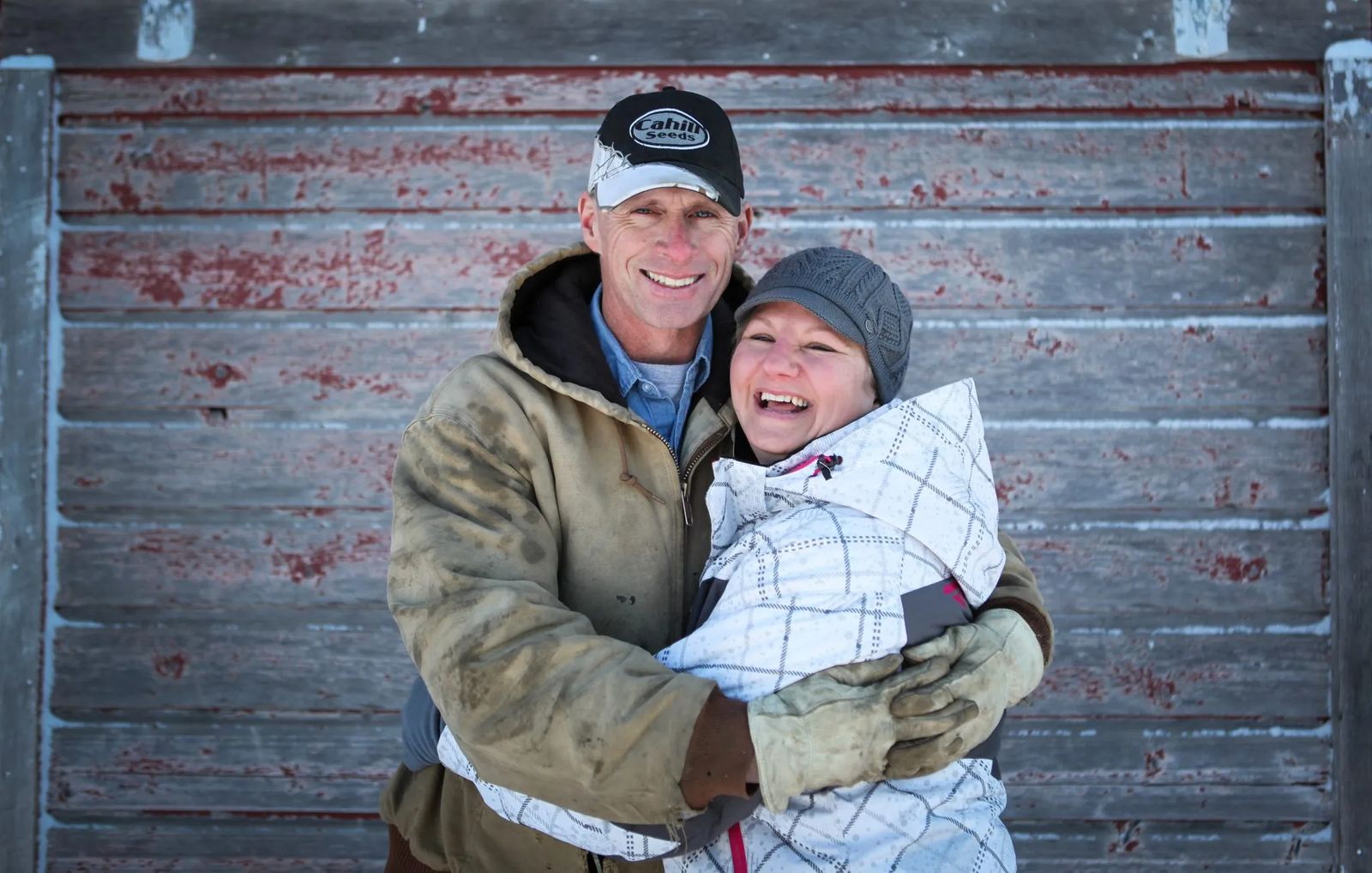 Advocating for Farm Life in Rural Montana
The Farver Family Shares Food & Family
It's 20 below in Scobey, Montana on a bright Saturday morning. After a hearty family breakfast, Terry Farver dons his Carhartts and heads out the door.
The country is vast and blanketed in fresh snowfall, and all is quiet save for the distant mooing of his Black Angus cows. Farvers' wheat farm stretches across 3,000 acres and sits closer to the Canadian border than to any metropolitan center. Scobey is rural in the truest sense of the word, with just 1,017 inhabitants and a reputation for farming.
And it is here that Farver is in his element.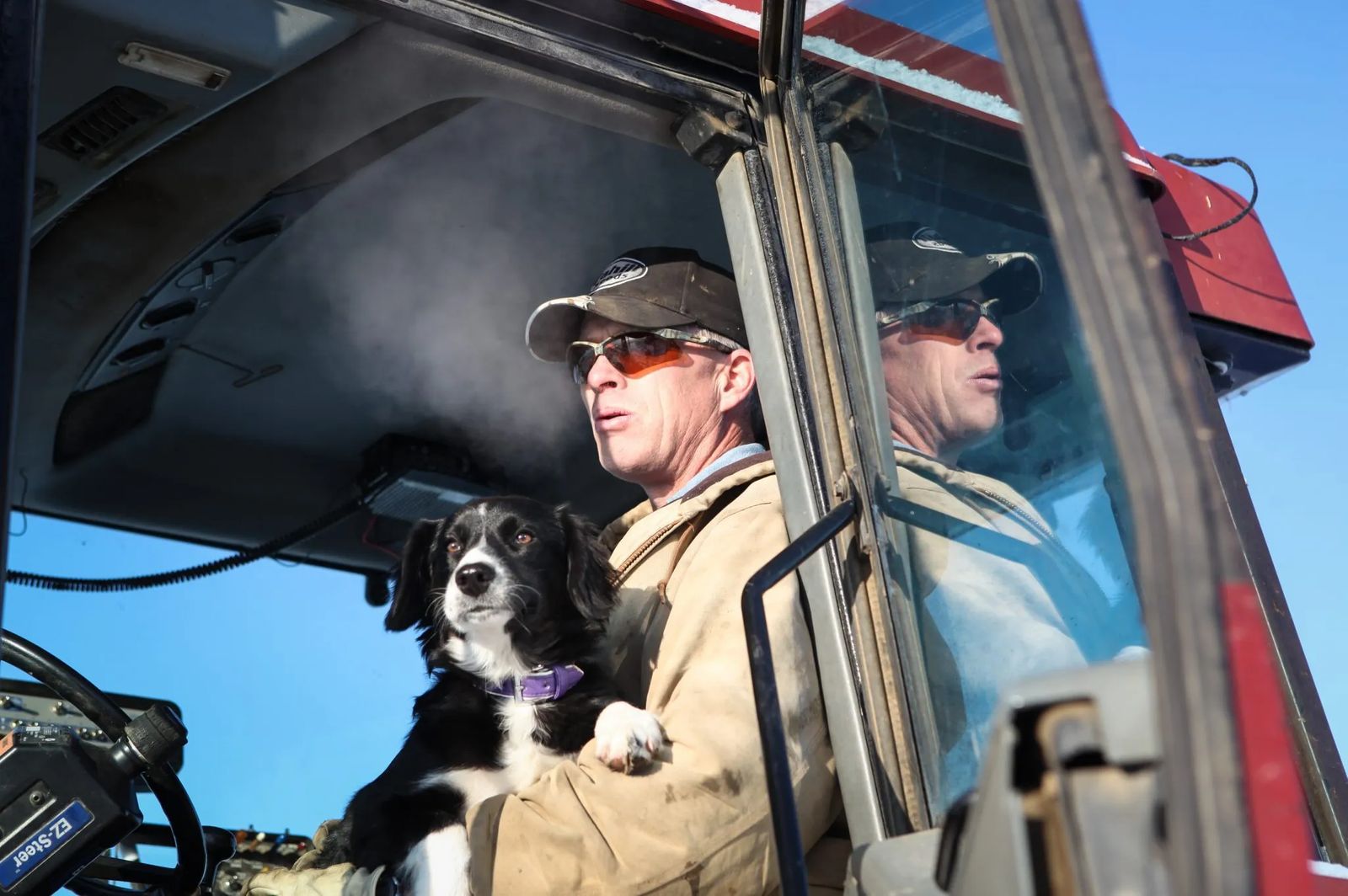 As he makes his way to his tractor, Kona, a one-year-old Border collie pup is on Terry's heels, seemingly unfazed by the biting chill. Farver's breath hangs in the air as he works methodically to bring his tractor to life. Once inside, he holds the door open a bit longer, waiting for Kona to hop up. She is hesitant at first, favoring another short romp in the snow, before yielding to her master's call and leaping gleefully to his side. She rides next to him, providing companionship to what is often a solitary task. He clears the snow and unfurls massive round bales of hay for the cows, who saunter over en masse for the morning feeding.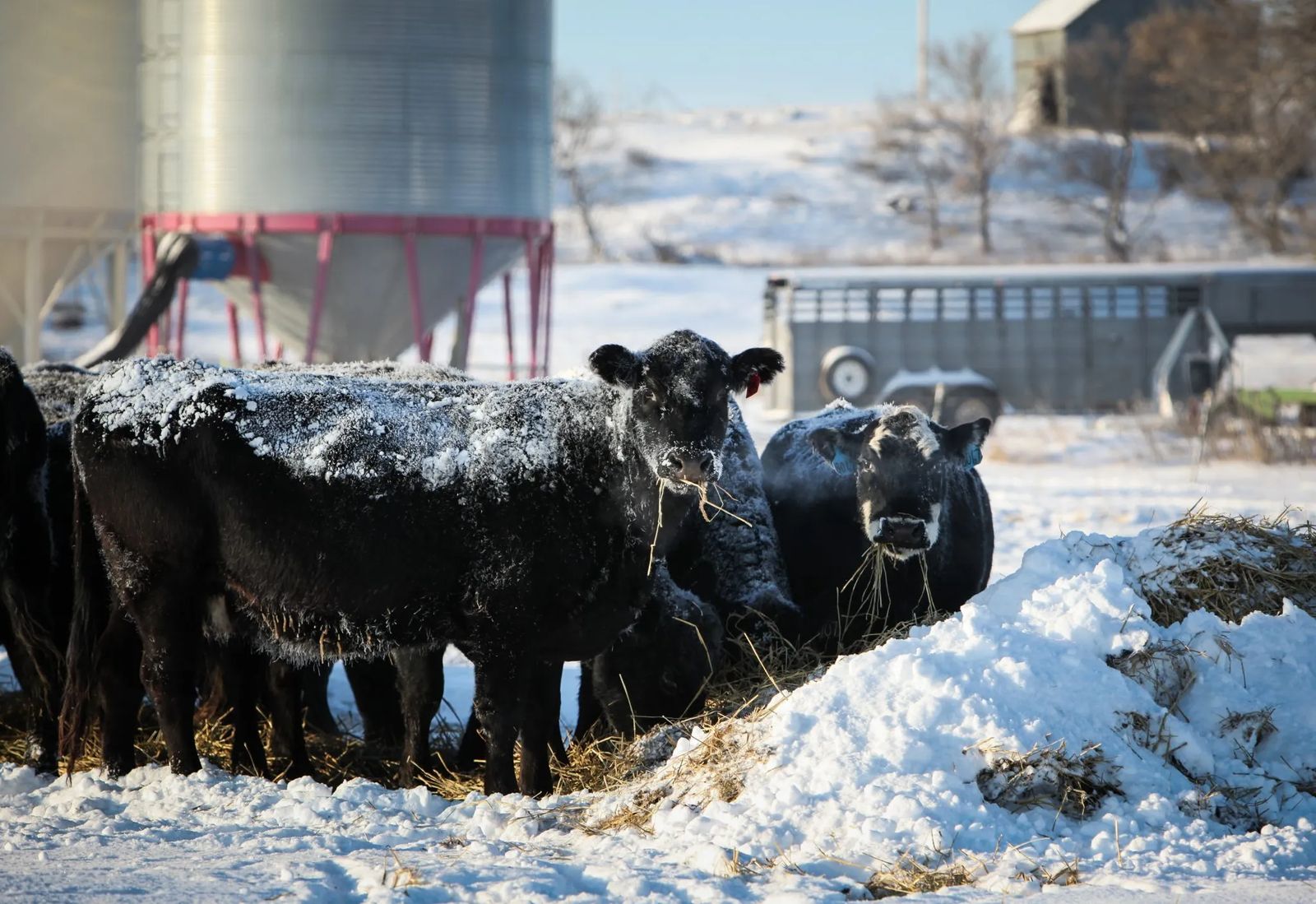 There is a meditative rhythm to his work, as he steers the tractor back and forth, weaving through his herd while they munch away.
Farver has always been a farmer, just as his father was before him. Farming was as natural to him as it is for the sun to rise in the east and set in the west. There was simply no other alternative.
His maternal grandfather bought what is known today as Farver Farms back in the '50s. After which, Farver's father, Howard Farver ran the place until his untimely death in 2004. They grow wheat primarily, but also lentils and flax — rotating the trio of crops on an annual basis. They also run roughly 200 head of Black Angus for additional income and fresh meat on the table.
At the time of his father's death, Terry had been working on the place for a decade. But the father-son team never sat down and talked about the business end of things.
Terry and his wife Shauna knew how to handle day-to-day operations, but they weren't prepared to handle the books, nor the debt that came with the property when it fell into their hands.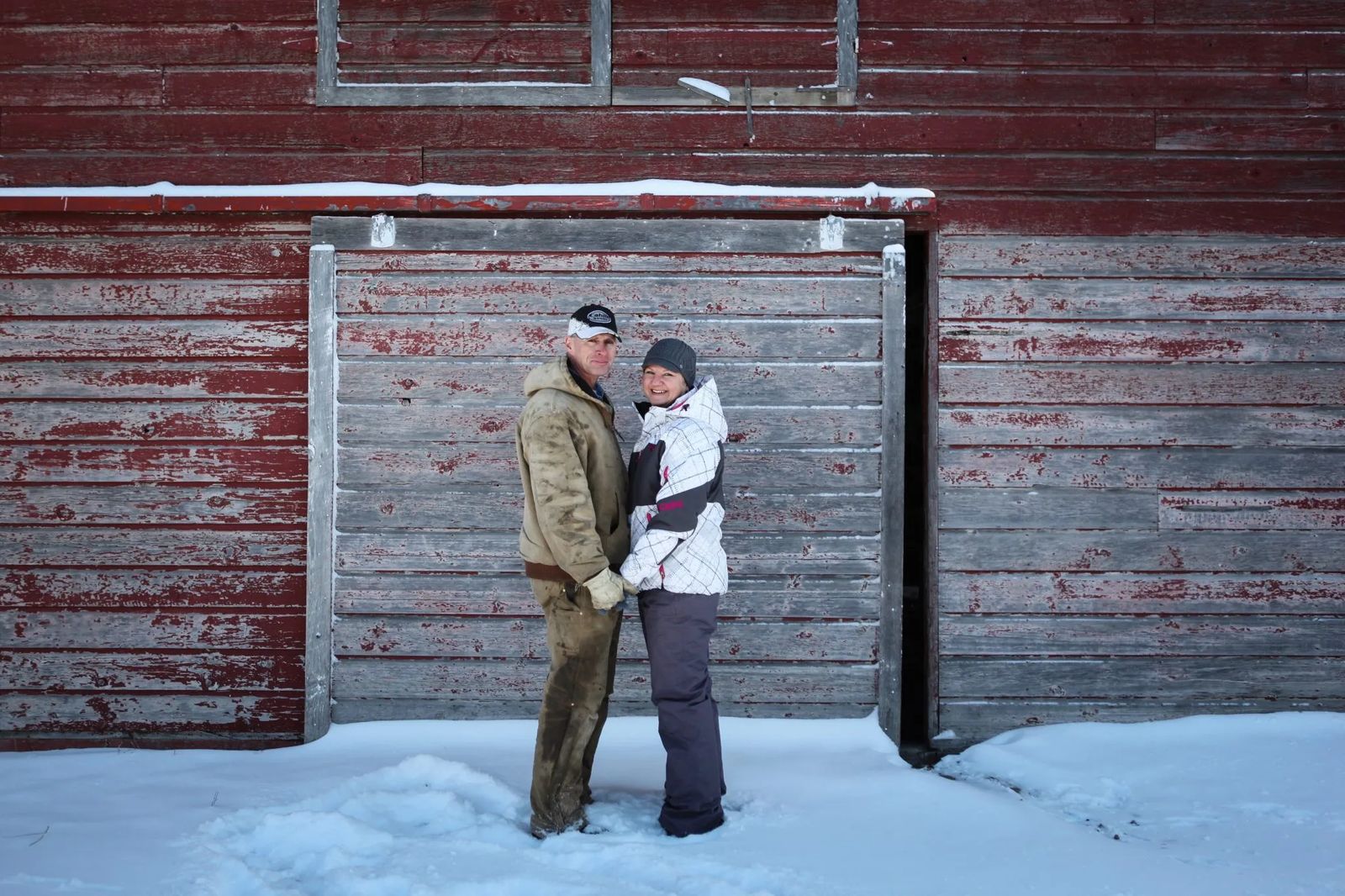 "We took it over because we had to — trial by fire," Terry says. The first two years, wheat prices were good.
And then they weren't.
"The experts tell us that we've got such an overproduction of wheat in the world that there's so much left that there's no demand," he says. "In 2008, we had a drought and just weren't prepared. When you have a drought, you need to have a rainy day fund built up and that didn't happen."
It was bad enough that the family's future in farming was uncertain. And it wasn't just Terry and Shauna; they had their two children, Kaitlin and Martin, to think about.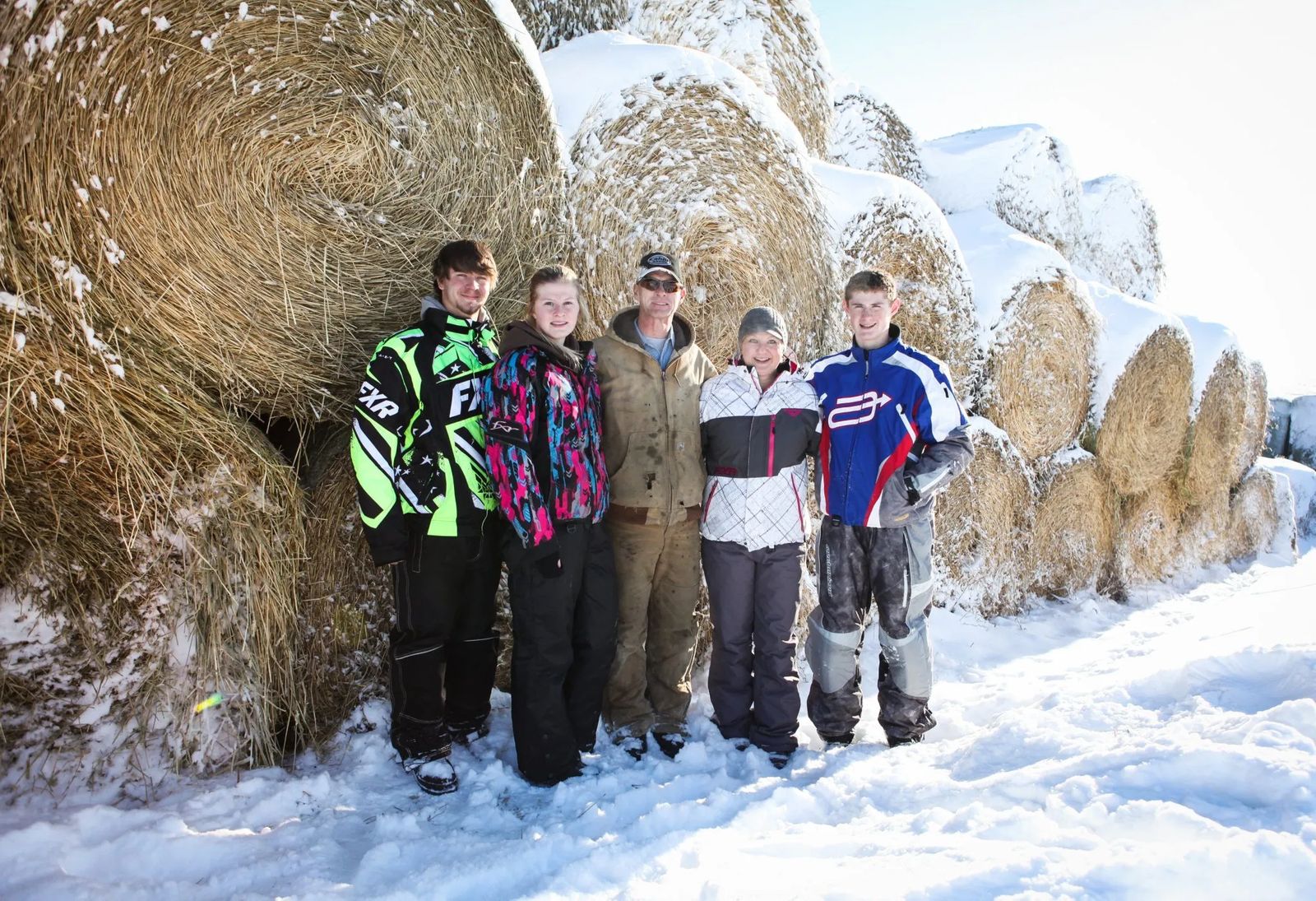 Shauna got the call one night when she was home alone.
"The banker called in the evening and I knew that probably wasn't a good thing. He called to tell me that they couldn't extend credit and unless we could find credit somewhere else, we were done farming," she says. "I was sitting here, trying to decide how I was going to tell my farmer that he wasn't a farmer anymore."
Their last chance to keep their heads above water was getting a loan from the Farm Service Agency. They got the OK, but the funds came with strings attached.
"When you're with the FSA you don't sneeze before asking their permission first," Shauna says. "You don't make any decisions without them, including the day-to-day stuff. But it was good for us — it taught us the business of farming."
They took what they learned and ran with it.
While Terry was busy farming, Shauna served on various agriculture boards throughout the state, learning everything from the ins and outs of growing peas and lentils to value-added agriculture — in other words — adding value to whatever is produced by the farm and then selling that product.
For the Farvers, this meant the birth of their mixes.
These pre-packaged meals include grains straight from the farm, additional ingredients and cooking instructions so buyers can whip up anything from beefy wheat soup to fudgy lentil brownies.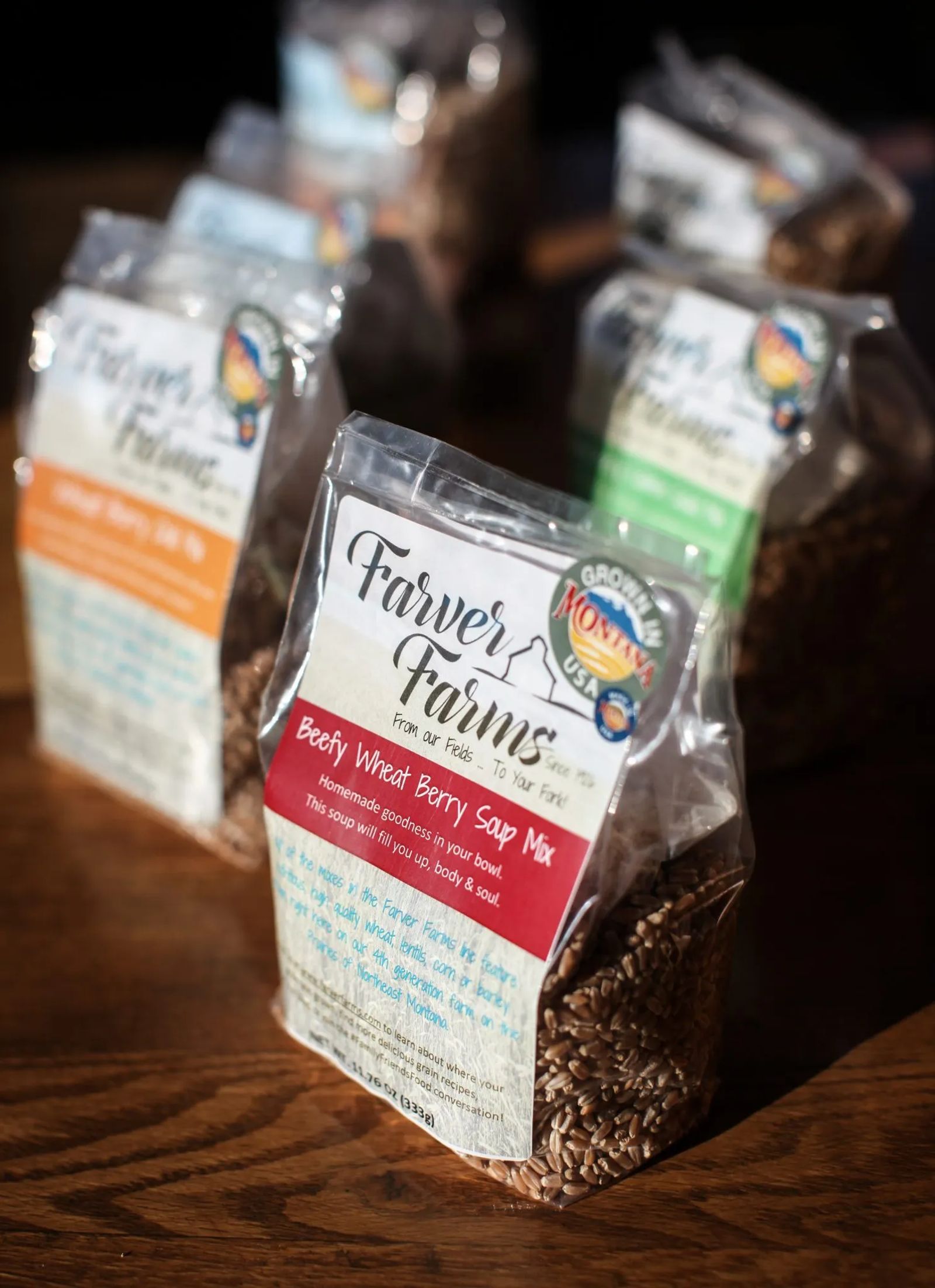 Shauna says they came up with the idea after she quit her job in town managing a local radio station so she could help Terry on the farm. The family realized they still needed to bring in some supplemental income, but it had to be flexible too, so they could work on the farm in peak times like harvesting. The mixes were a perfect fit. Shauna could package and label the goods on slower days, and help Terry when he needed an extra hand.
But the mixes were more than just profit-generators, they also provided the foundation for the Farvers' fundraising program.
Local nonprofits or youth organizations, like FFA or 4-H, sell mixes as a fundraiser, just the way they might sell chocolate or popcorn. But mixes provide a healthy alternative, Shauna says.
The Farvers also offer pre-made social media posts, newspaper ads and radio ads for sellers to use, free of charge.
"The reason we did that is because we believe so much in helping small rural communities do what they do and kids obviously are the future," she says. "We really, really want these kids to succeed."
That sentiment holds true for their own children, who would be fifth generation farmers should they step into their parents' shoes.
"A fifth generation would be great, if that's what they want," Shauna says. "Right now, it's supporting one family but if they both wanted to come back, then we'd be looking to it to support three families. That's a pretty tall order. So do you add more cows? See if you can lease more farmland? It's going to be a combination of things."
The Farvers' eldest, Kaitlin, says she's ready to take up the family trade.
"I'm so excited to go to college and get my degree and come home. I look forward to knowing that I can work with my mom and dad," she says. "I don't have to go to work in an office — I get to spend every day outside."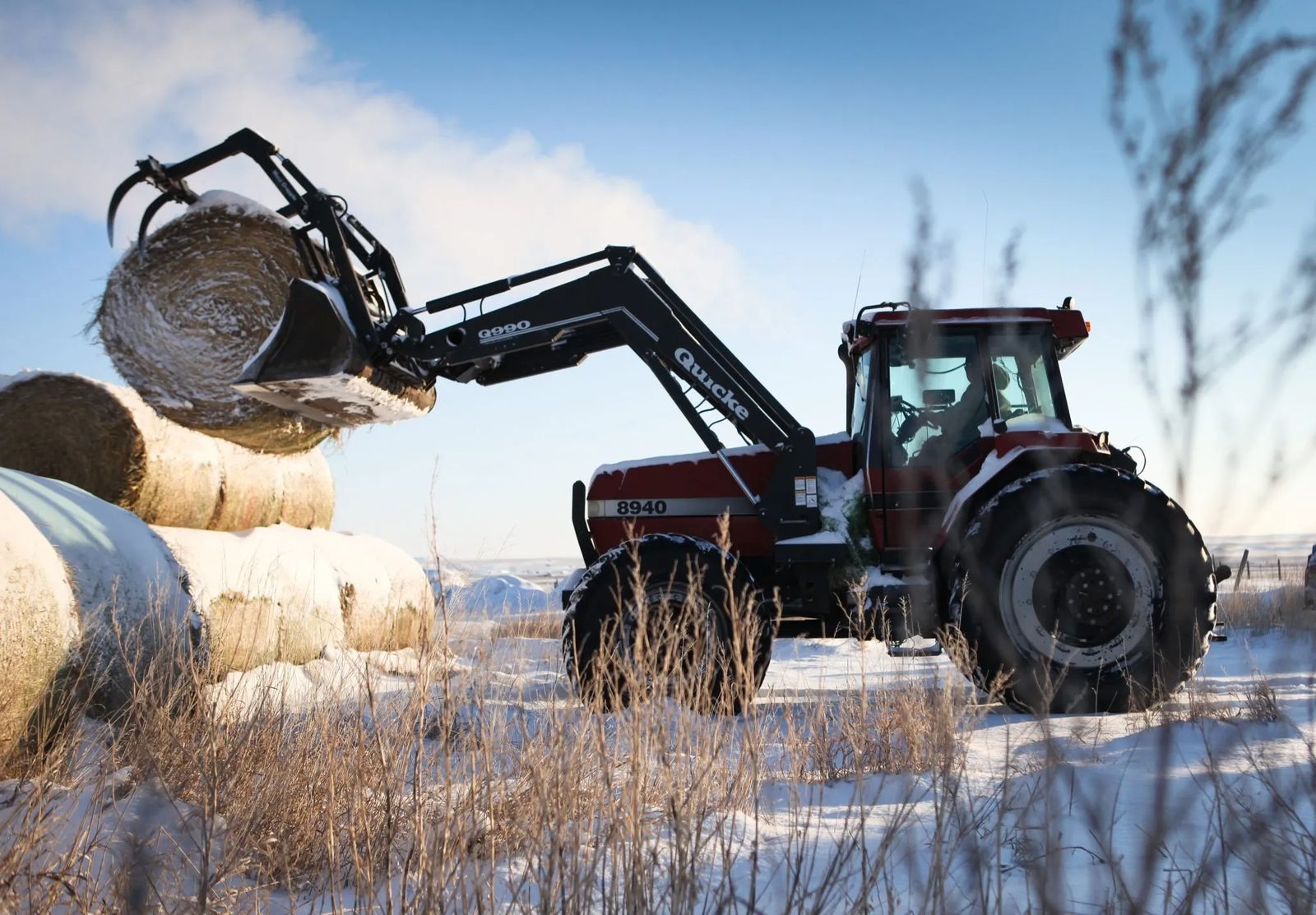 Her parents' enthusiasm for their way of life seems to be infectious. And not just to their off-spring.
Shauna is a self-described 'agvocate' and runs a blog, Facebook page and Instagram account to share the positive side of life on the farm.
She started her online ventures after former classmates began questioning her about all things 'ag.' She realized that many people were generally curious about where their food came from, but were often misinformed.
Shauna wanted to set the record straight.
She'd grown up surrounded by agriculture, paying many visits to her grandparents' farm in Idaho. As a child, she ate potatoes straight from the field and knew what it meant to hunt and where beef came from.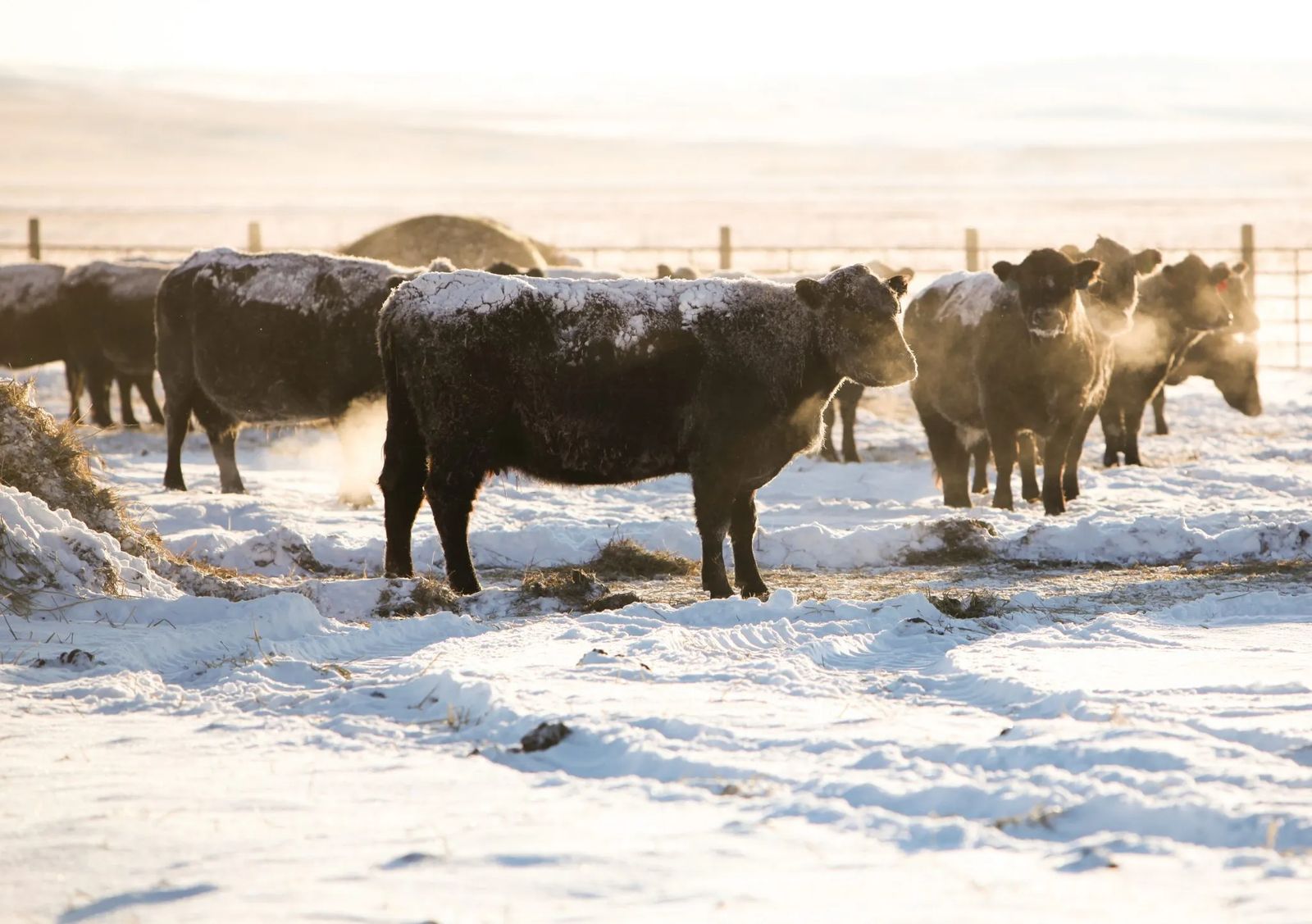 Her grandmother plopped her on a stool one day and told her, "When we feed people, we feed them often and we feed them well."
And it stuck, she says.
It was no surprise to her that she ended up happily married to a farmer and made time to work in the fields whenever she could.
But so many people had a negative impression of farming, she says. She heard talk of "darn rich farmers" and "poor cows" and how farmers were "pillaging the land."
That vision didn't match up with what she saw in front of her, of how she and her family lived and work on a daily basis.
"I don't think people necessarily understand how hard we work to really take care of what we have — how many hours we spend taking care of the cows, the time Terry spends record keeping and making sure the land has what it needs, that it has the right rotation, and the right fertilizer, that he's not using too much chemicals," she says. "There's just so much that goes into it that people don't know, so I just try and tell that story."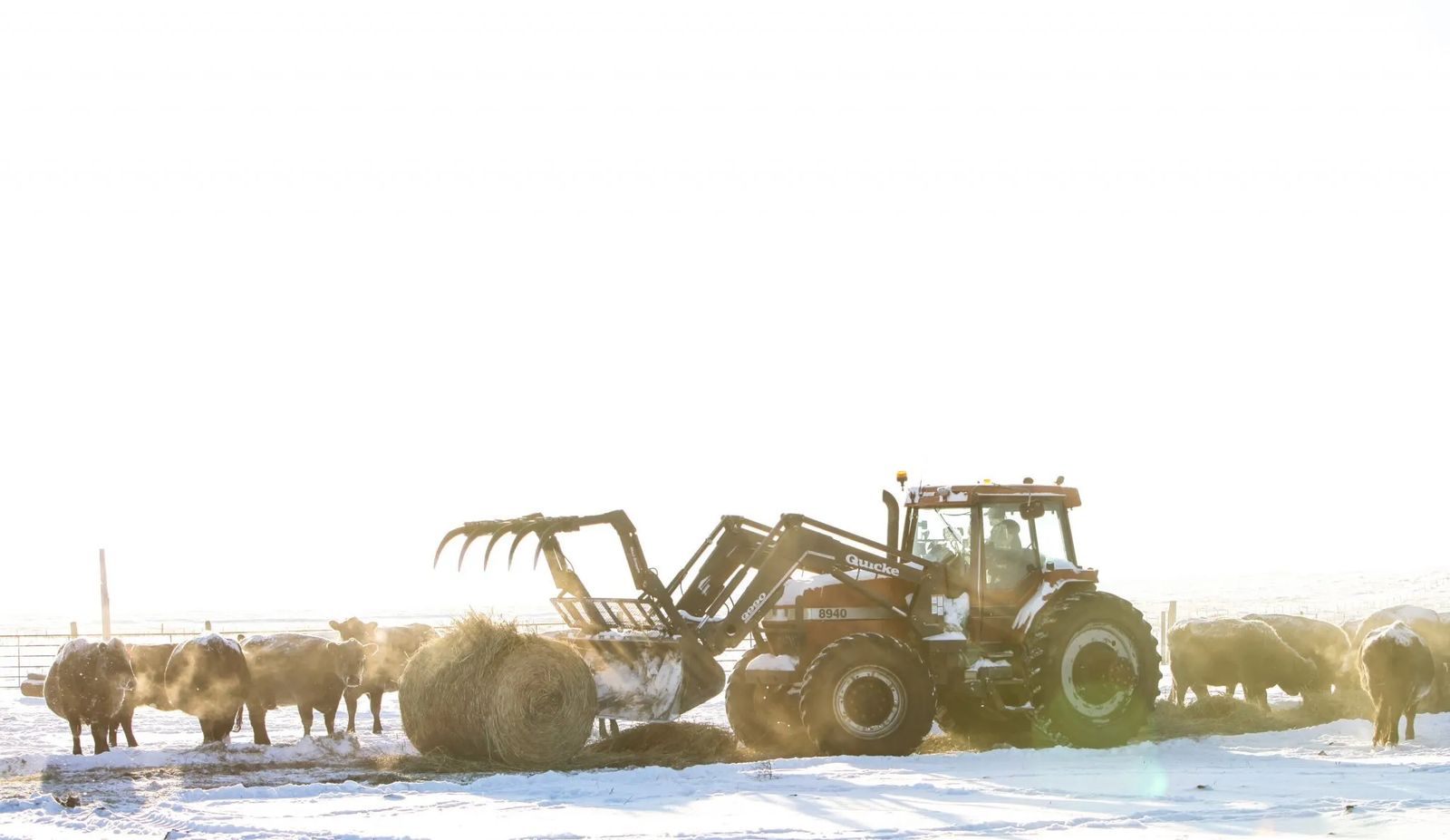 During her first year blogging, she took on more controversial topics in agriculture, but now, Shauna simply shares what goes on at the farm. Her posts are shorter and more visual — she's not looking to debate, but to educate. She talks about the long days, the funny moments and what it's like working alongside her kids and husband.
Family, like food, is at the core of what she does and who she is.
Bringing the two of them together is one of her greatest joys.
"(Family is) really what it's about for us. And honestly, truly putting a good quality, safe food product out there. We take that seriously," she says.  "They talk about the huge numbers of people there are going to be fed and farmers are two percent of the population. People are looking at us to feed those other 98 percent. … We carry that on our shoulders, we really do."
TO READ UP ON FARVER FARMS, check in on Shauna's blog or learn more about the farm's fundraising program, visit farverfarms.com.