All You Knead
The rise in bread baking
With a need (knead?) to keep busy during the stay-at-home order, people took out their bread makers, reached for old family recipes, turned to Pinterest and rekindled a love of baking — bread baking in particular. You could see the evidence when you looked at the grocery store shelves picked bare of flour and yeast. Wheat Montana had to temporarily shut down its whole wheat flour line, just to meet the demand for its white flour.
I, for one, have been thrilled with the "rise" in bread baking. It's been something I have enjoyed since I got my food processor many, many years ago.
When our daughter was an infant, I would have her on the kitchen counter, secured in her infant seat, as I explained each of my steps while I made her the breadsticks that she would later gum and drool on.
Years later, bread machines would spark another rise in baking. They still occupy a place in many kitchens. Fellow YVW food writer Stella Fong posted a query on social media asking if bakers still used them. The response was, without a doubt, "yes." One commenter who answered in the affirmative even provided her recipe for Garden Herb Bread, which she uses for her homemade bread stuffing.
No bread machine, no food processor? No problem. The No Knead Bread recipe is easy and only requires a large mixing bowl and a large (3 or 4 qt) non-stick, oven safe pot with lid. Just that simple!
The smell of baking bread is so intoxicating, and biting into a slice, still slightly warm, slathered with butter and jam, is so divine that I hope the interest never dies down.
Enjoy!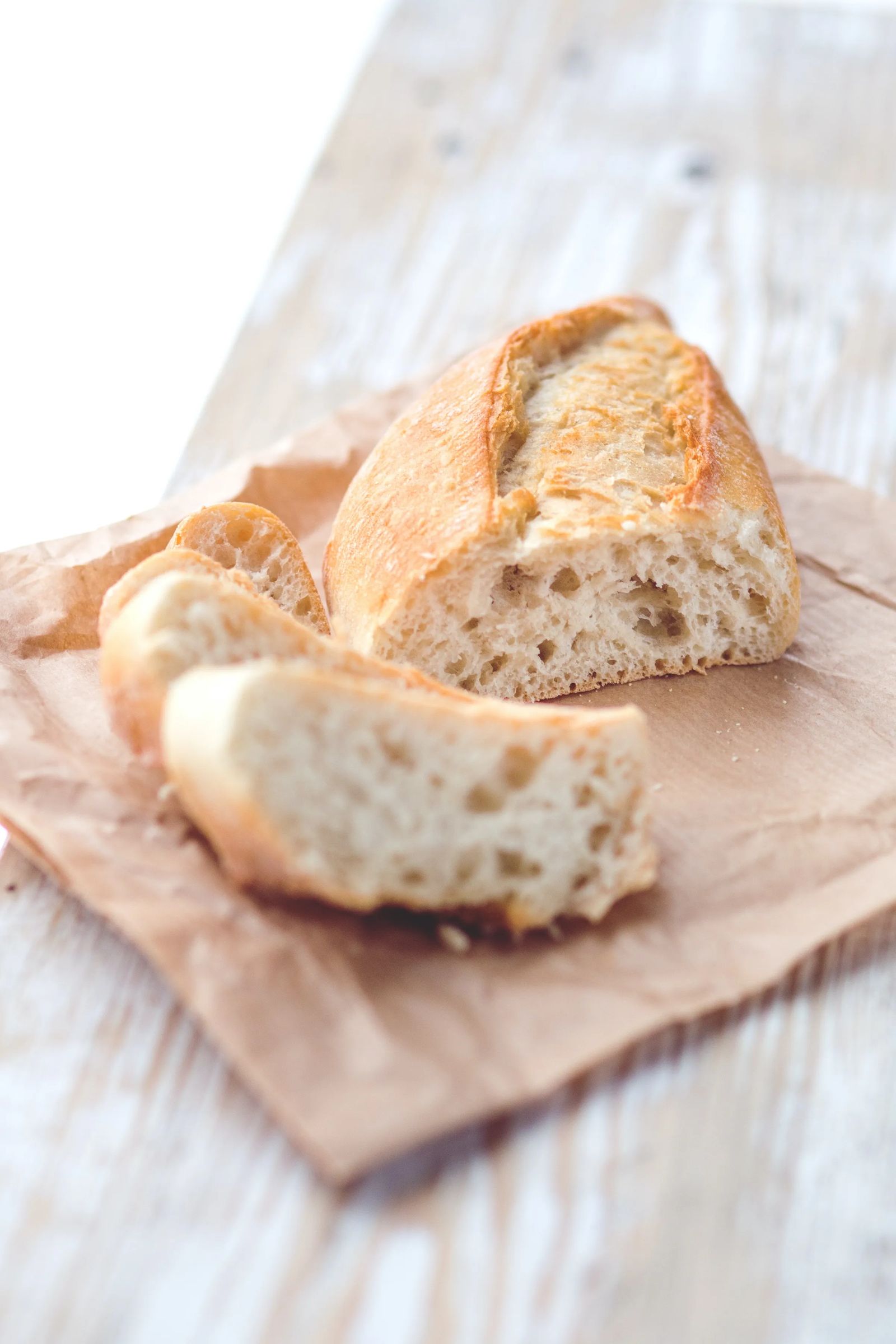 NO KNEAD BREAD
3 c. all-purpose flour
1 t. dry yeast
1 t. salt
1¾ c. water
Cooking spray
Vegetable oil
Using a wooden spoon, mix together the 3 cups of flour, teaspoon of yeast and teaspoon of salt in a large mixing bowl. Add the water and mix well until all the flour is blended. Cover the bowl with plastic wrap that has been sprayed with cooking spray. Then cover with a kitchen towel and let the dough proof at room temperature until it has doubled in size, about 2 to 3 hours, depending on the warmth in the kitchen.
When it has doubled in size, use the spoon to mix it down, and scrape into a large nonstick, oven safe pot (3 to 4 qt) that has been oiled with about a teaspoon of vegetable oil. Cover the pot with plastic wrap that has been sprayed with cooking spray and let it rise again until its double in size, about 2 to 3 hours.
Preheat the oven to 425 degrees.
Remove the plastic wrap, put a lid on the pot and place in the 425 degrees oven. Bake with the lid on for 30 minutes, remove the lid and bake for another 30 minutes.
Remove and let it cool in the pot for about an hour and remove the bread.
GARDEN HERB BREAD
1¼ c. water
2 T. butter
3 c. white bread flour
2 T. dry milk
2 T. sugar
1½ t. salt
2 t. chives
2 t. marjoram
2 t. thyme
1 t. basil
1½ t. fast rise yeast or 2 tsp active dry yeast
Using the instructions from your bread machine, combine ingredients accordingly.
NOTE: Use dried herbs that are flaked and not ground. If using fresh herbs, double the amount. Use any combination of herbs according to your taste.
FOR ROSEMARY BREAD: Use half as much marjoram, and thyme and replace the chives and basil with fresh chopped rosemary.
The recipe can be made with white, rapid or delay bake cycles.
BREADSTICKS, makes 48
1 pkg dry yeast
1/3 c. warm water (105 to 115 degrees)
1 T. sugar
7 c. white flour, preferably bread, or unbleached or a mixture of both
½ stick unsalted butter at room temperature, cut into 4 pieces
2 t. salt
2 c. ice water
Stir the yeast and sugar into the warm water in a 1-quart measuring cup and let stand for 5 to 10 minutes. Using the dough blade to process the flour, butter and salt for 20 seconds. Add the ice water to the yeast mixture.
With the machine running, pour the liquid through the feed tube in a steady stream as fast as the flour mixture absorbs it (about 35 seconds). Continue processing until dough starts to clean the inside of the work-bowl, then let machine run for 80 seconds to knead the dough.
Shape dough into a smooth ball. Place in a large, greased bowl and turn dough ball several times to coat all sides. Cover the bowl with plastic wrap sprayed with cooking spray and let it rise until it has doubled in size, about 1 to 1½ hours.
After the first rising, punch down the dough and divide into 4 equal parts. Shape each part into a cylinder 12 inches long. Cut each cylinder with a sharp knife into 12 1-inch pieces. One at a time roll each piece between your hands and then roll it out on a lightly floured work surface into an even stick about 1/3 inch in diameter.
Grease 2 baking sheets and sprinkle them with cornmeal.
Preheat the oven to 300 degrees F.
Place the sticks on the baking sheets, cover them and let them rise in a warm place for 15 minutes.
Brush them with a glaze of beaten egg and salt, and sprinkle them with coarse salt or poppy or sesame seeds.
Bake the sticks for 30 minutes. Then increase the temperature to 350 degrees and bake until nicely browned, about 5 minutes more.
NOTE: When I made these for my daughter, I did not brush them with the glaze but instead left them plain.