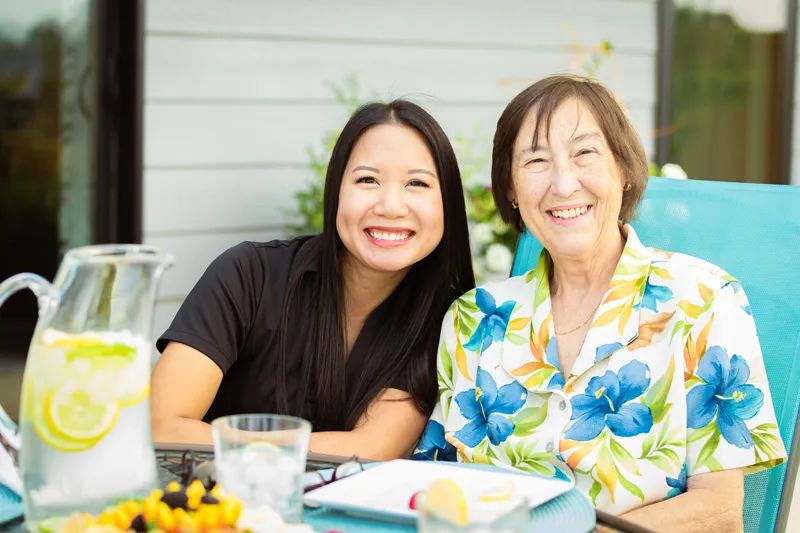 At Home
Program gives seniors safety & comfort in their homes
Sharon Wozniak has always prided herself on being smart and independent. She has two master's degrees and a Ph.D. She worked as a psychologist her entire career. So, when her brain wasn't acting as a healthy 72-year-old's should, anxiety began to creep in.
"I began having problems with my memory and that was worrisome," Sharon says. "The other day brought another crisis. This is what happens when you get old and you have memory problems. I couldn't remember how to get to WinCo.," she says. "God, I couldn't remember how to get to the grocery store."
Dementia runs in Sharon's family. Her father had it. So did her mother. A few aunts succumbed as well.
"I knew what my genetics were," she says. "It was there."
Sharon also suffers from Type 2 diabetes and knew she might not always be able to keep tabs on her blood sugar levels. Without any family in the area, she needed help. What she couldn't come to grips with was leaving her home.
"I have my two cats," Sharon says. "I love where I live."
Since her mother lived her last days in the memory care unit at St. John's United, Sharon felt comfortable reaching out to talk about options. That's how she learned about a relatively new program called At Home.
ACCORDING TO THE AARP, NEARLY 90 PERCENT OF ADULTS OVER 65 WANT TO REMAIN IN THEIR CURRENT HOMES AS THEY GROW OLDER.
At Home, run by St. John's United, allows people to thrive in the comfort of their own home with a little outside help. With a monthly service fee, each member is provided a care coordinator who takes an in-depth look at what a member might need. They might need a little help with house cleaning, home maintenance or yard work. They might need someone to go grocery shopping for them. Others might need help keeping track of medications. The program helps with all of it and even does meet-ups with all its members to add some activities to their social calendar.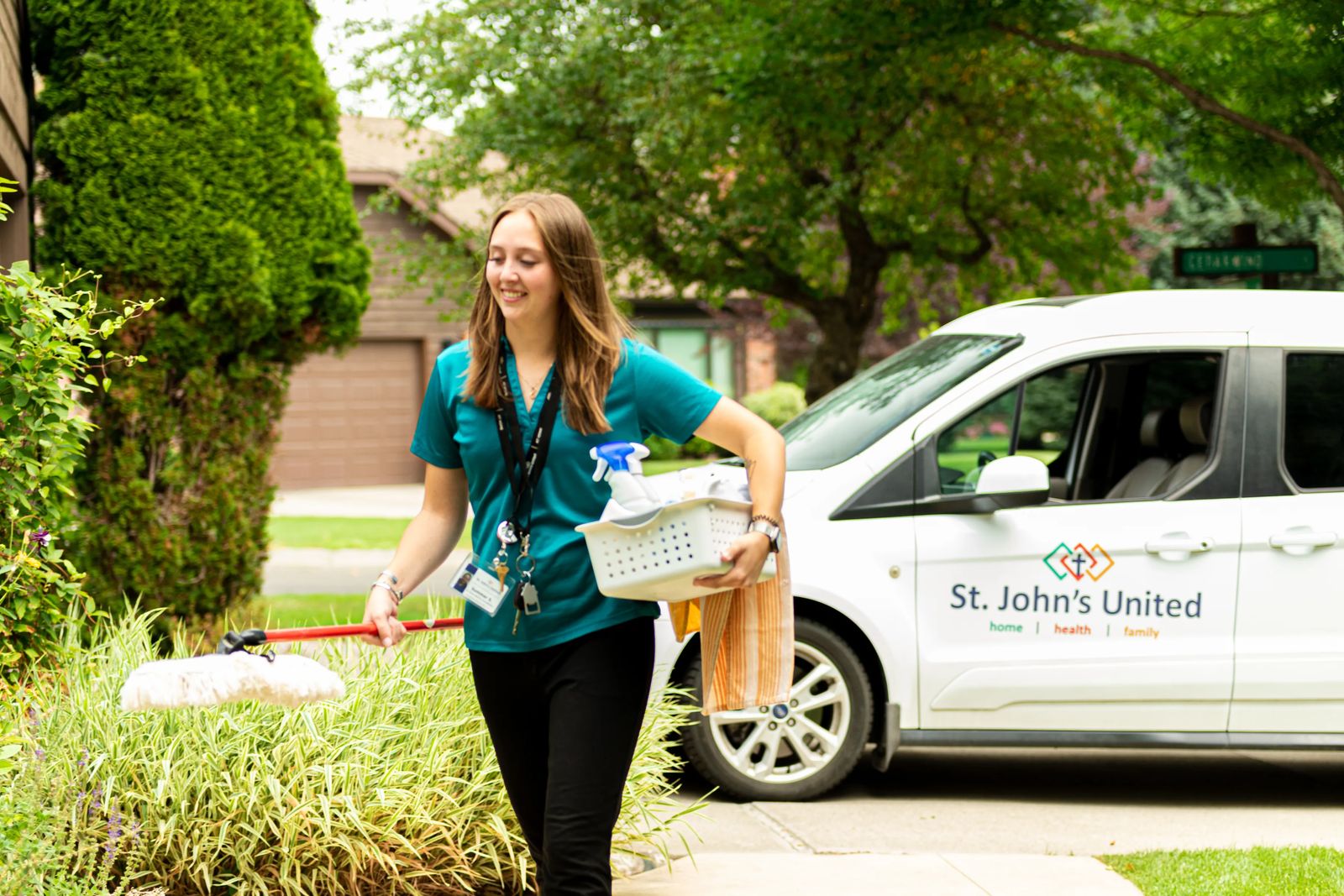 "Everyone has parents or grandparents that you worry about. I think the ability to stay home is crucial," says Sarah Schroefel, the director of At Home. "For those who love their homes and would do anything to stay there, these services provide them an opportunity to live out the rest of their lives in that wonderful place, in the place with their memories where they are comfortable."
Kathy Nguyen, Sharon's care coordinator, proved to be just what she needed.
"Kathy will take me to the doctor's," Sharon says. "I am at a point with my memory impairment that it isn't good for me to be driving. It is certainly nice to have someone you know take you to the doctor rather than getting a cab or asking a neighbor to take you. She's someone I can call."
"Sharon was a total introvert," Kathy says. "She was so independent she didn't want anyone to come into her bubble. I started spending more time with her and she just opened up. Now, when I leave, she will say, 'Do you have to go?'"
The At Home program was launched close to three years ago thanks to a $500,000 grant from Lutheran Services of America. It's been so successful that St. John's United received a second $700,000 grant to get the program up and running in both Missoula and Sidney.
"It's been really rewarding to watch the team nurture and manage this and watch the connections between our caregivers and the clients themselves," says St. John's United CEO David Trost. He had been wanting to create a program like this for close to a decade. "Senior communities are not going to be for everybody, but community is. How do you create community without having folks move to such a place?"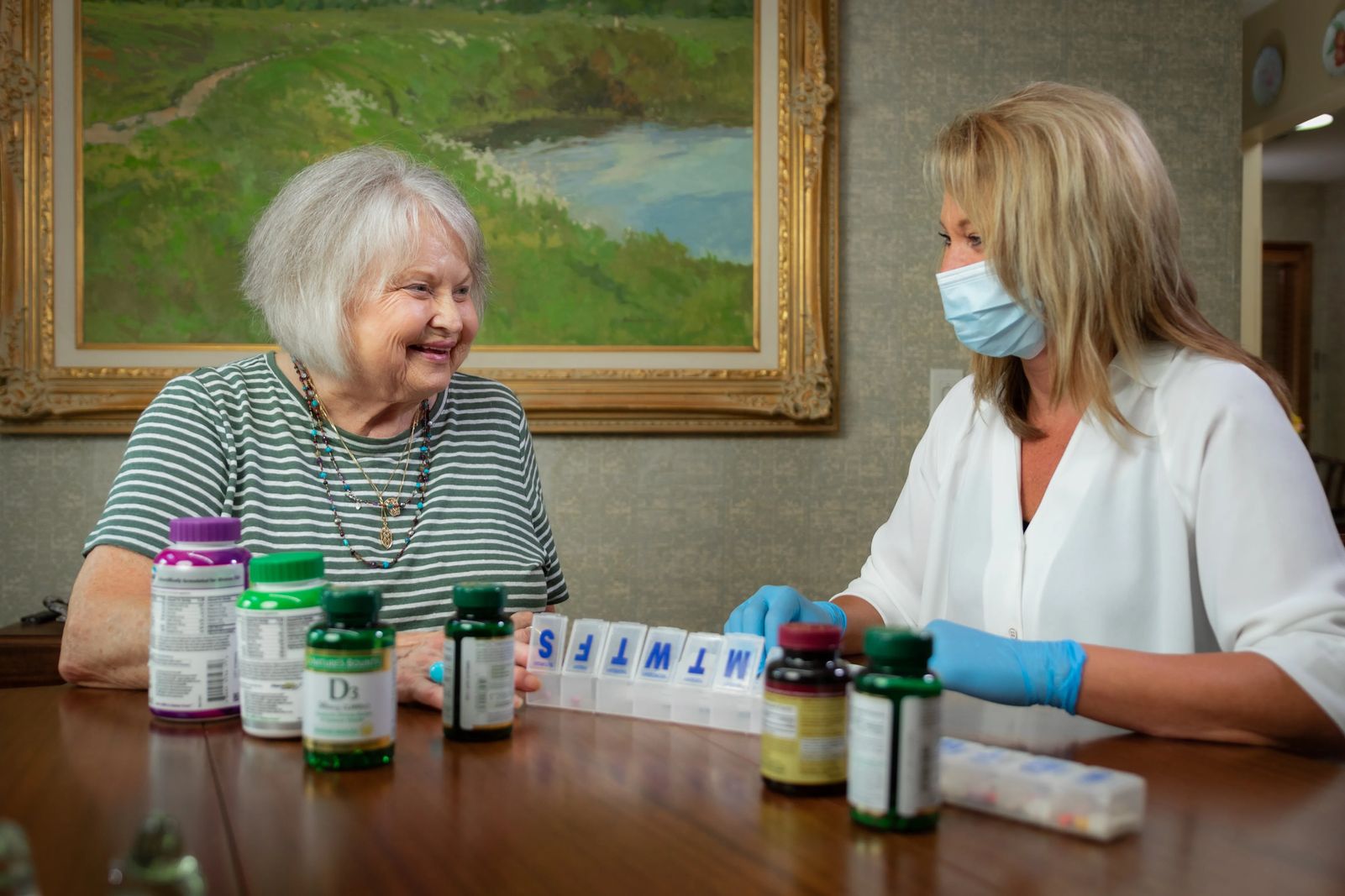 The result has been pairing a care coordinator who is also a certified nurse assistant to each member to be an extra set of eyes for a senior living on his or her own. David says family members who have been helping as caregivers often breathe a sigh of relief when their loved one signs on for the service.
"The family can spend time being the family without doing the lawn or having to maintain the house or getting the 20th phone call about the internet being down when all they have to do is restart their computer," David says. "We take that burden off the family or adult child."
What happens more often than not, Sarah says, is that in time, the care coordinator becomes like family.
"I went to an appointment with a member, one of the first members we had, and she introduced me as her granddaughter. 'This is my granddaughter, Sarah.' l get tears in my eyes. It's so meaningful to me because she trusts me beyond belief," Sarah says. "She treats me like family. It's the sweetest gift."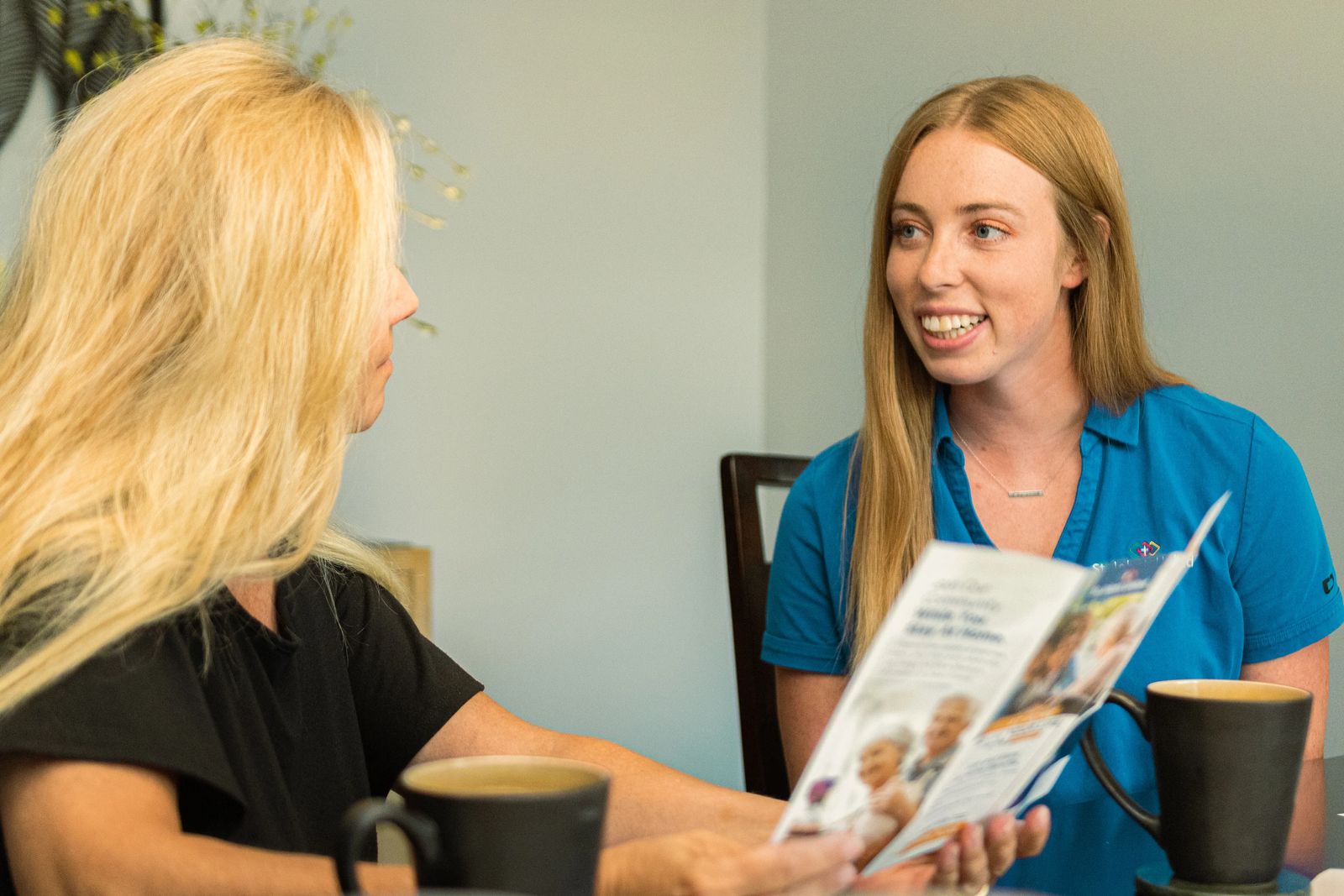 Right now, the average age of people in the program is 84. According to a recent poll of members, 100 percent would recommend the service to a friend and 42 percent say the program delayed their need for a higher level of care. When that time comes, however, Sarah says the At Home care coordinator is right there to help a member navigate the transition.
"What's beautiful about our program is that as these older adults age, we can layer on services as needed," Sarah says.
Sharon knows that one day she will have to make those tough decisions.
"The day will come that I can't be in my home," she says. For now, she just soaks up the time she can spend with her care coordinator Kathy. "I am incredibly thankful, incredibly, incredibly thankful," Sharon says. "I feel safe. I feel comfortable. I feel cared for."
And that makes Kathy smile.
"I go home every day knowing I hopefully made a difference in someone's life," she says.
TO LEARN MORE about At Home, visit stjohnsunited.org/living-options/at-home or call (406) 655-7722.