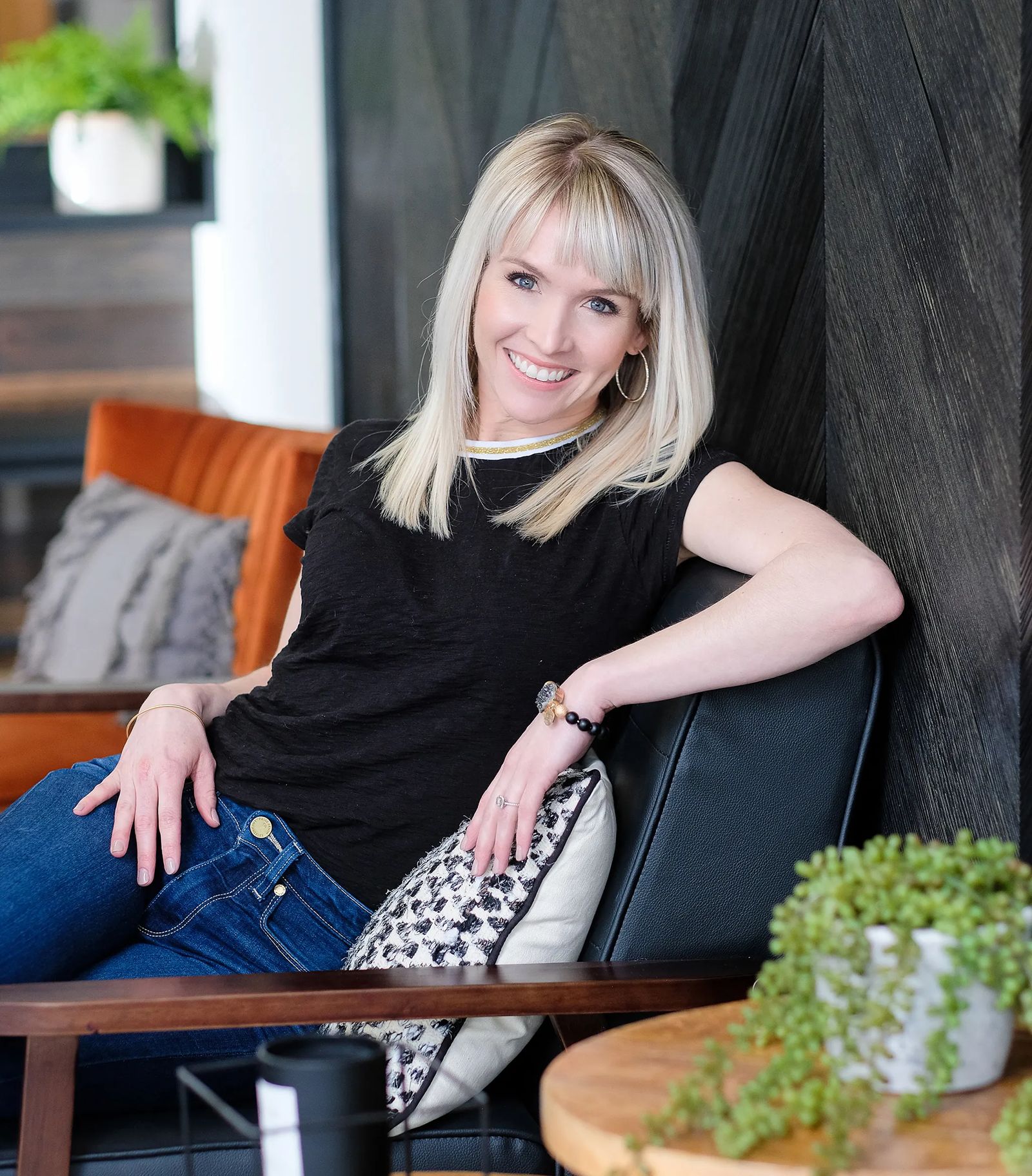 Balance & Harmony
Onyx Wellness is bringing the healing power of salt and sweat to Billings
By Julie Koerber, Photography by Katriana Teoh and Daniel Sullivan
The rich black rock known as onyx symbolizes healing, confidence and strength — three things Lisa Oppegaard had in mind when she opened her restorative wellness studio and spa named after the semi-precious stone.
"I love stones and the healing they bring," Lisa says. "They are all beautiful things that I hope everyone who comes into Onyx feels."
When Lisa left her 12-year career of owning and operating a dance studio in Billings, she knew the next chapter of her professional life needed to revolve around health and wellness.
Her husband is an avid listener of the podcast, "The Joe Rogan Experience." On one show, Rogan was joined by Dr. Rhonda Patterson, who spent time touting the health benefits of infrared saunas. Patterson said that, in addition to the solitude that comes with a 20- to 30-minute session, studies have shown regular sauna use increases blood flow, promoting cell health. She explained how the therapy lowers blood pressure, provides immune system support and promotes better sleep, among many other benefits.
"We ended up buying one personally," Lisa says. "I realized how much better I was feeling. I wasn't nearly as stressed."
After doing a little research, she realized there were sauna studios all over the nation, bringing the serenity that comes with sweating your way to better health. That's when she had a light-bulb moment.
In November, she opened Onyx Wellness Studio and Spa. Lisa's all-woman staff helps bring this home for sauna therapy, halotherapy, massage therapy and mat classes like Pilates, yoga and barre to life.
"Many of us live such a busy life, we have a lot on our plates," Lisa says. "That was the main reason that I chose all of the things within this facility. It is a safe haven for every human."
The spa is home to three saunas offering a handful of programs to target different wellness goals. In addition to heat, they offer chromotherapy. Lisa says, "Every one of the sauna's colored lights puts off a vibration that then works with your body for a specific healing aspect."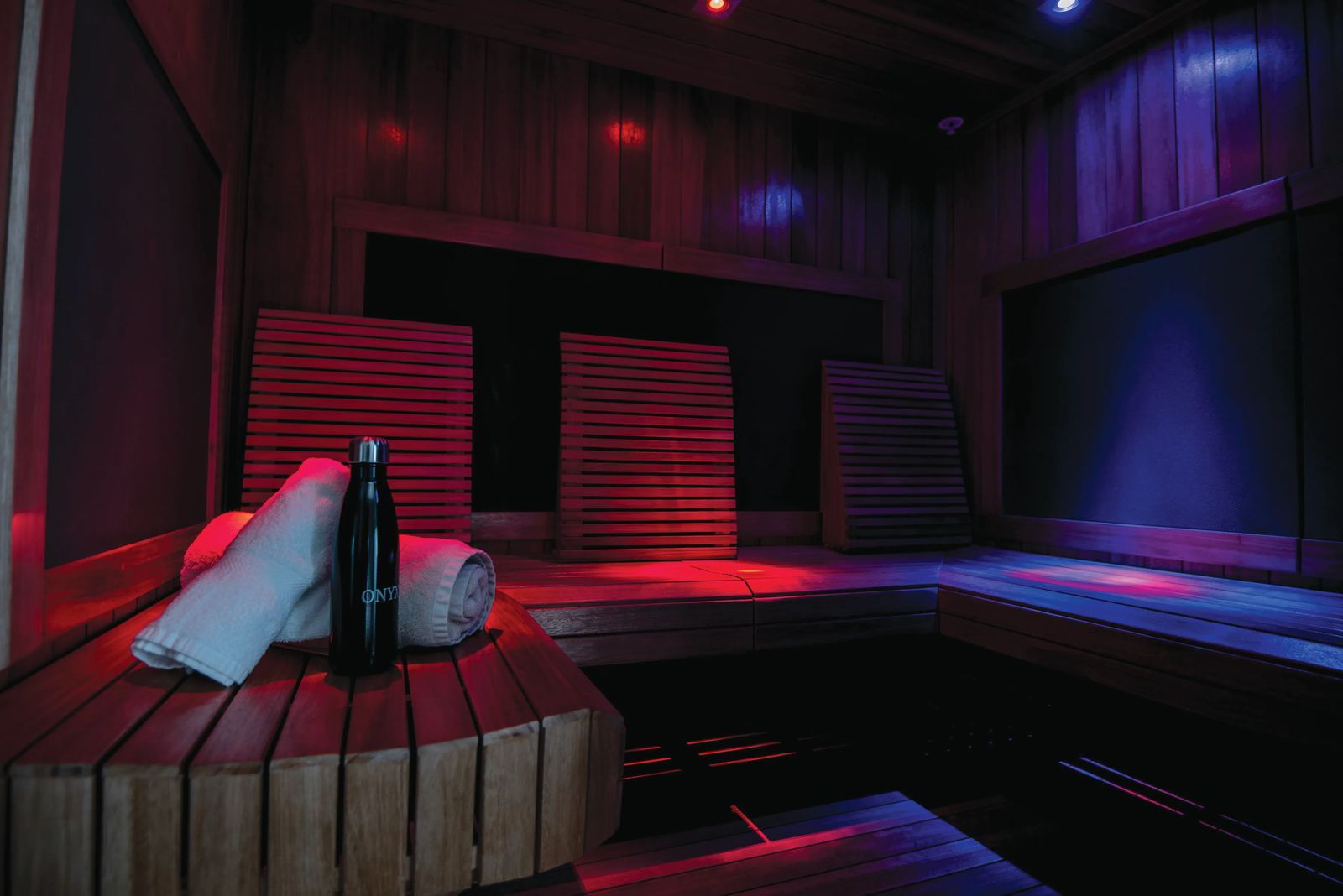 As the color flashes, the heat rises.
"Instead of a steam sauna, where it is steam that heats your body, here, the infrared waves penetrate your body." She adds, "People with chronic pain find a lot of relief with this. A lot of aches and pains come from inflammation in our bodies — through things we eat, through our environment. All of these waves help to reduce inflammation in our body and it helps to reduce toxins through sweat. Then, you experience less pain."
The waves also help with cell renewal and your immune system, Lisa says.
"The sauna induces a kind of fever by raising your core body temperature, which fires your immune system to work and function," Lisa says. "So, when people say this can enhance your immune system, this is how."
Just down the hall from three different infrared sauna rooms sits the crown jewel of this wellness center — the halotherapy or salt therapy room. Illuminated Himalayan salt bricks provide ambiance while a generator pumps a fine salt mist into the room. Six zero gravity chairs allow guests to spend 45 minutes relaxing while their lungs take in restorative levels of sodium chloride.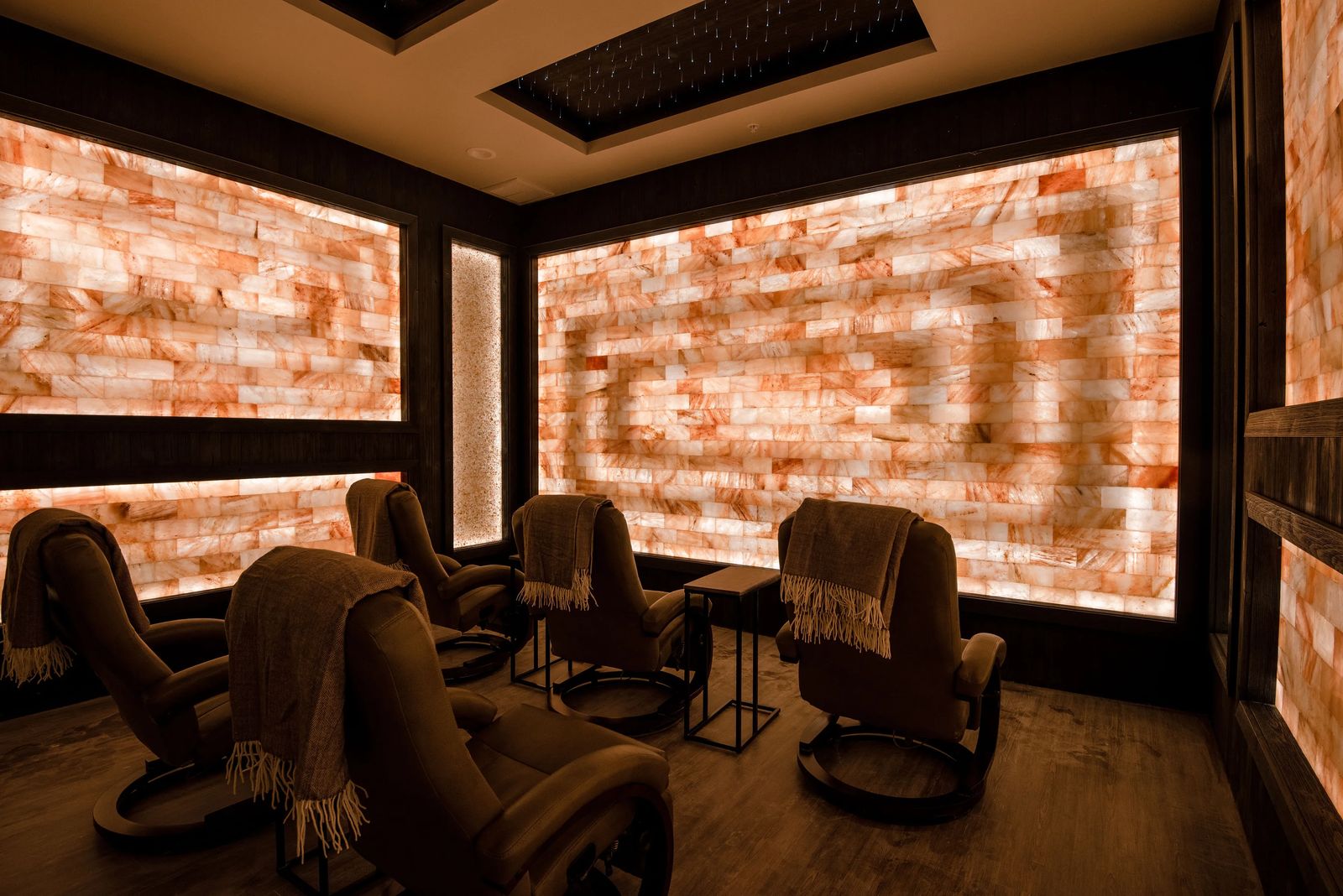 As Lisa points to the tiny generator just outside the glowing salt room, she says, "This grinds up tiny salt particles and fans it into the air. It creates the cloud of salt and as you breathe, it just clears out your respiratory system." She has heard anecdotal evidence from her clients who suffer from allergies and asthma that the room brings relief.
One of those clients is 53-year-old Heidi Bode. She has been a regular customer since Onyx opened its doors. She used to come daily and has scaled back to salt and sauna trips three times a week. She says she first noticed her skin was naturally getting tighter. Then, about three weeks in, it became softer. She started breathing easier and even noticed her food tasting better.
"I am crazy about it," she says. "Salt has natural healing components to it. It is anti-microbial and anti-bacterial. The salt room acts like a toothbrush on your lungs." When paired with a trip through the sauna, Heidi says relaxation hits first and then, the day after, "I have more mental clarity. I have more energy. The mental, emotional and spiritual aspect has been really good for me."
Since opening, Lisa says more than 700 customers have flocked to give Onyx therapies a try. Between the sauna, salt room, massage and the boutique that offers inspirational and healing gifts, she knows what she has is unique.
"I believe in the power of the mind," Lisa says. "I believe our minds are incredibly powerful. If you are doing something to enhance and improve your wellbeing, mentally you are going to feel better."
TO LEARN MORE ABOUT THE HEALTH BENEFITS OF INFRARED SAUNA & HALOTHERAPY, visit onyxwellnessmt.com. The center offers memberships for the best pricing.