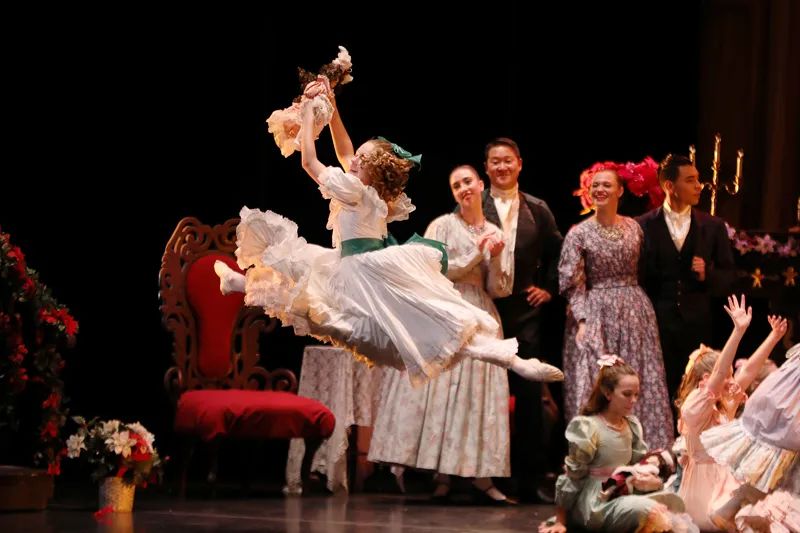 Becoming 'Clara'
Young dancers taste joy, disappointment as they strive for the coveted role
Audrey Mills was barely a toddler when her mother first took her to a performance of "The Nutcracker Ballet." Since starting to dance at 3, she's fantasized about one day taking center stage as "Clara," the young girl who dances with the handsome prince through a moonlit night among a shower of snowflakes. Clara is the plumb role for which most young ballerinas aspire, a role that motivates them to practice, practice, practice.
Last year, at the age of 13, Audrey's fantasy came true. She laughs as she recalls how she found out she'd been chosen.
"I think I was watching football with my dad," she says, smiling. "My mom called and she couldn't even talk. She was so excited she had to text me to tell me."
Auditions for "The Nutcracker" start in Billings in September, two months before rehearsals culminate in an extravagant performance produced by the Billings Symphony in conjunction with the San Diego Ballet and Billings' School of Classical Ballet. Of the 90 local dancers who take part, only one or two — very occasionally three — are awarded the coveted role of Clara.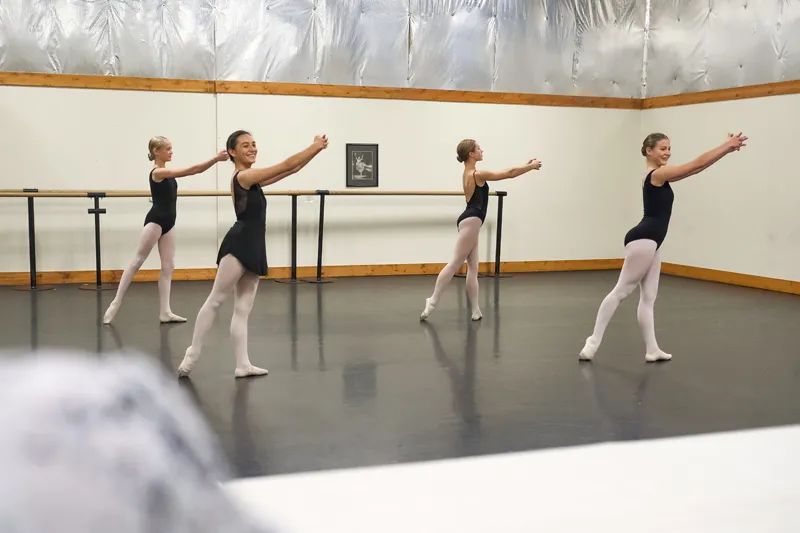 When selecting a "Clara," Robin Sherertz Morgan, founding director of the San Diego Ballet, looks for a ballerina (or ballerinas) who exemplifies the best in classical ballet technique.
"She should be expressive with her movement quality and project facial emotions while she performs, be confident and pick up combinations quickly as given in audition," she says.
Last fall, Audrey was blown away when she got the news she'd been selected.
"I was so honored that they'd even consider me for the role," she says. "I couldn't believe it for the first few days. It took awhile to sink in."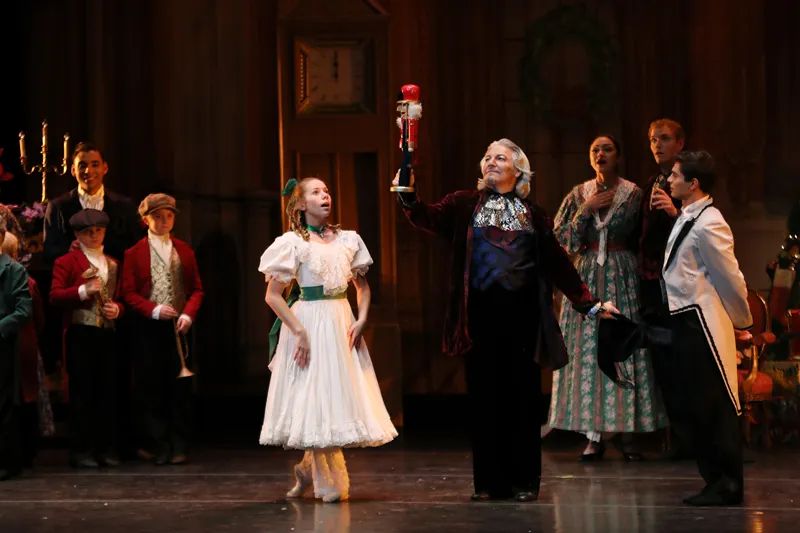 Last year, three local dancers — Audrey, Emma Caseres and Alia Russell — made the cut. Each played the role in one of the three performances.
Betty Loos, co-director of the School of Classical Ballet, has been involved with the production since 1979. She still finds auditions stressful, even though she's not in charge of casting.
"I want all of the dancers to have the role they want, but we can only have so many Claras," she says. "I see kids who are not quite there yet but then by the next year, they're too tall."
In fact, height is a key criterion for selecting a "Clara." She must be taller than the other children in the party scene, smaller than the dancers who play the role of her parents and preferably not tower over the prince. She also needs to fit into the pre-made costumes. Productions vary but in Billings, they seek a ballerina between 4-foot-11 and 5-foot-2.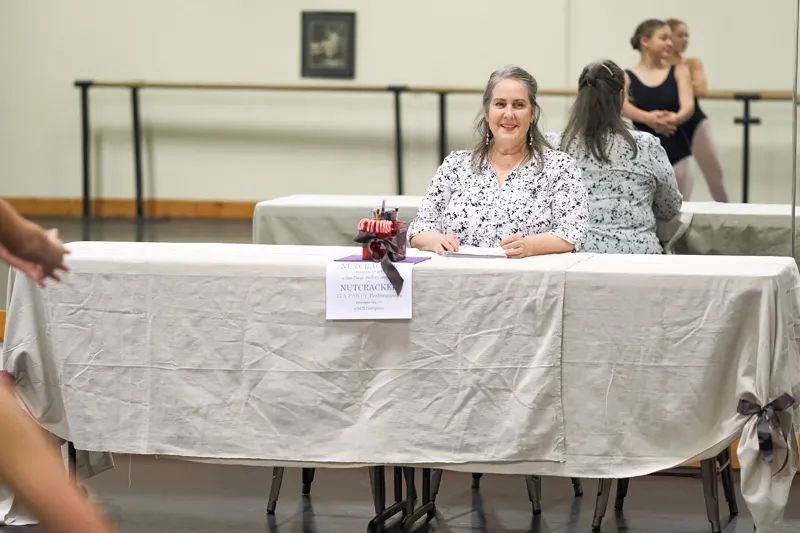 "For Clara, we want a pre-teen/teen look," explains Robin. "It could be an older teen who is short or someone younger who fits the costume and ability requirements. If an aspiring ballerina is too small, she may have to wait until she grows taller. If she is too tall or 'graduates' from the role of Clara, we have many other advanced parts for them to dance."
This year, Emma and Alia will play Clara again, while Audrey will not. The decision had nothing to do with Audrey's abilities but the fact that she grew too tall.
"It's been kind of difficult, but I was expecting not to get Clara because I had grown," Audrey says with stoicism.
Like any dedicated athlete, most young ballerinas have experienced both joy and disappointment associated with their artistry.
"When they grow away from Clara, they go to harder parts," says Julia Marble Blass, who co-directs the School of Classical Dance with Betty. "They have to look like company members. It's a big deal."
Occasionally, however, aspiring dancers don't take the news so well. "There has been big-time drama before," Julia says. "But last year, the girls were all so good to one another. They really helped one another."
While Audrey prepares for new parts, Emma and Alia are thrilled to be Clara again — Emma for her fourth time (her first two at a small studio in California) and Alia, for her second. Emma was only 11 when she first danced as Clara — so young that she had little reason to understand the significance of being chosen.
"I was still the new kid," she says. "It was kind of all of the sudden."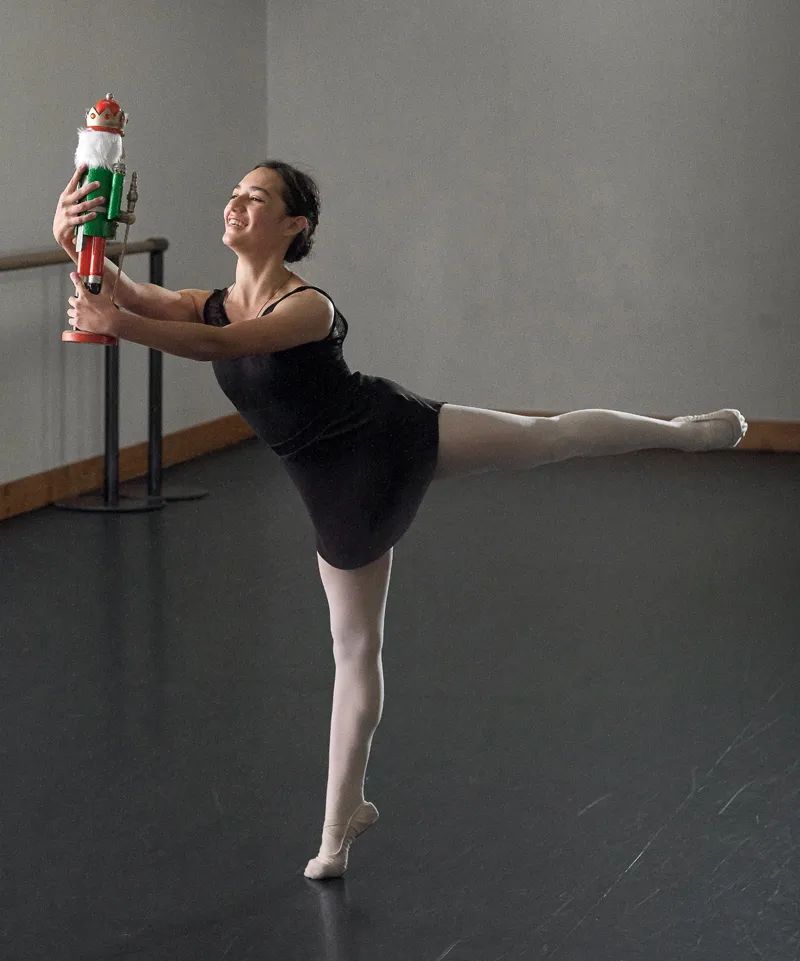 She remembers being gripped by nerves as she stood backstage before her first performance. When one of the adult dancers sensed Emma's distress, the woman started rubbing her shoulders to calm her.
"Then once I started acting, it became comfortable," Emma says.
Growing up in California, Emma was inspired by the late Lois Ellyn, a former instructor of hers who had danced for the New York City Ballet. Even in her 90s, Lois "wasn't afraid to get out of her chair and make corrections," Emma says. And those minute corrections – sometimes adjusting Emma's arms or head by a mere fraction of an inch – have honed Emma's artistry.
Emma typically devotes 10 hours a week to formal dance classes, but she and her sisters spend considerably more time practicing on the dance floor installed in their basement.
As she prepares again for her role of Clara, she confesses to nursing her first dance-related injury — what she believes to be plantar fasciitis. Rather than quit practicing, she treats it with persistent icing and stretching.
"I rest and sit out when I need to but otherwise," she says, "I just push through it."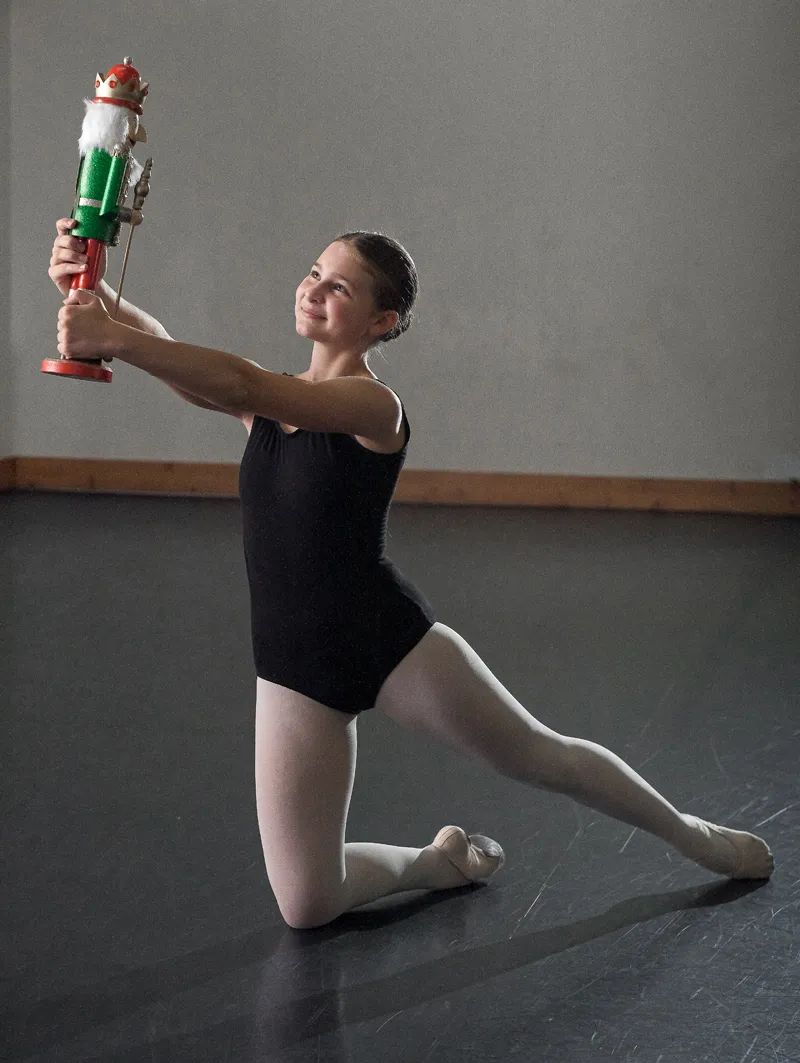 Alia Russell was 12 when she first landed the role of Clara.
"I was always too short until last year," she says. "I remember Julia calling me like at 10 o'clock at night. My mom and I were reading a book. We were so excited."
Alia started dance lessons at the age of 3, in part because she was always bubbling over with energy and dancing anyway. "I don't remember a time before I was dancing," she says, grinning.
For nearly a decade, her family made the drive from their home south of Custer, a 70-mile, one way trek to Billings, several times a week to get Alia to practice. Last year, they bought a house in Billings so she could dance six times a week, sometimes seven.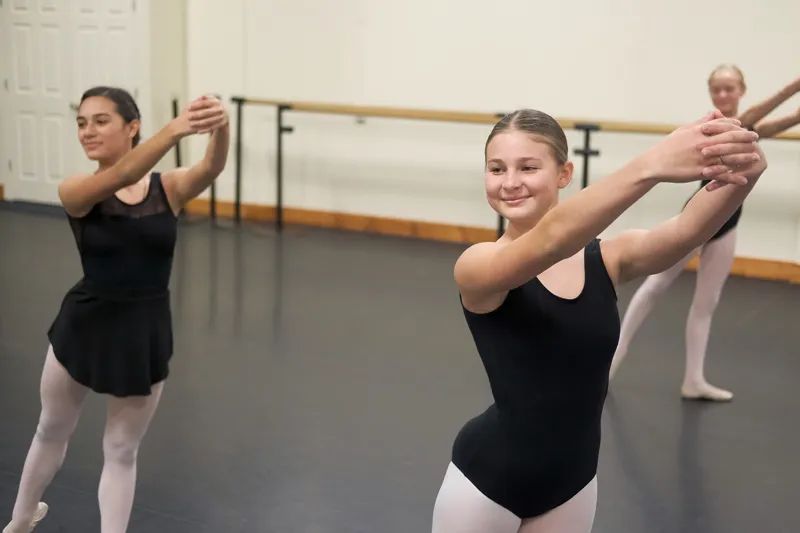 While Alia and Emma practice for this year's starring role, another ballerina waits in the wings. Loretta Queen, now in her second year as Clara's understudy, practices the choreography right alongside Emma and Alia.
"I kind of like being the understudy," she says. "Even though I don't get to perform, next year I may get the Clara part."
To land the coveted role requires hours and hours of practice. For Loretta, that means classes in ballet, modern dance, pointe, stretch and strength. For any dedicated dancer, it means trading "normal" kid time for combinations, poses and rehearsals — anything to perfect technique. Yet, for those with the passion, it's hardly a sacrifice.
Alia wishes her friends really understood how hard she works at ballet. "They say they understand but they really don't get it. They see me stretching and turning, but I want them to come to class and really see," she says.
Although Audrey won't be dancing as Clara this year, her childhood dream has morphed into a new one. "I always wanted to dance professionally in New York or maybe in San Diego," she says. "I'm going to events outside Billings to get my name out there. And I'm working really, really hard. I'm just going to try my hardest."
THE NUTCRACKER
Treat yourself to a performance
Shows will be 2 p.m. and 7:30 p.m. on Saturday, Nov. 26 and 2 p.m. on Sunday, Nov. 27. For tickets, visit billingssymphony.org or albertabairtheater.org.
THE NUTCRACKER TEA
The festivities continue
On Saturday, Dec. 10, the Montana Dance Center School of Classical Ballet will host an immersive Nutcracker Tea Party where, in addition to performances, holiday sweets will be served and there will be festive crafts for young guests. For information, visit SCBBillings.com.