Bitterroot Babies
A service for moms, by moms
As a mom of three kids ranging in age from 7 months to 6 years, 37-year-old Chantelle Biscoe longed for a space in Billings that brought families together. She imagined a loving and non-judgmental organization that provided material needs, offered classes and doled out clothing and baby items to anyone who needed them. Shelves would be stocked completely by donations.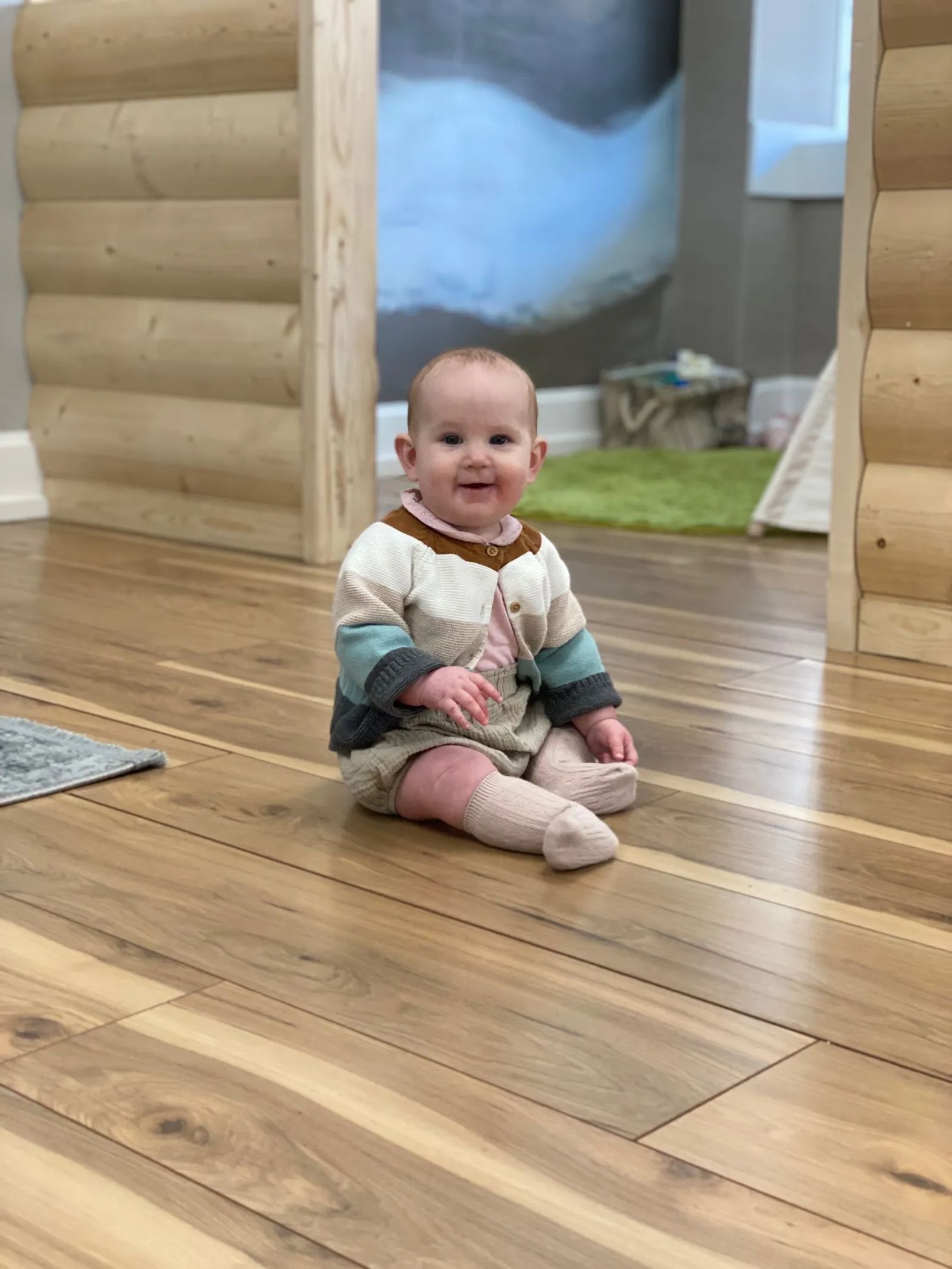 "It was exactly the direction that we wanted to go and this place kind of just fell in our lap," Chantelle says. Bitterroot Babies opened up on Jan. 15, after nearly seven months of renovations to their new space at 2706 Second Ave. N. The space offers a boutique-style clothing area, two play areas and a space where classes can be held. Chantelle also helps refer parents to diaper and formula programs to make sure those needs are met as well. The boutique is easily converted to a rentable space for baby showers or birthday parties to help support the nonprofit financially.
"I think our biggest thing is that anyone can come in," Chantelle says. "There are no applications because we figure that people have enough of that." While COVID-19 shuttered the storefront starting in mid-March, at print time Chantelle couldn't wait to staff the space three days a week to build on what Bitterroot Babies began. She adds that a grant from the Beck Fund will help the fledgling nonprofit keep the lights on while it is closed.
Chantelle is partnering with Jenny Dow of Aspens Ministries to lead life skills classes. She'd like to add post-partum support, along with nutrition and cooking classes. She hopes for play dates where moms and tots can gather. And, in time, Chantelle hopes to host a parents' night out to provide children's activities while parents have a date night without their kids.
To date, Bitterroot Babies has helped roughly 50 families and already, a few of those families have made their mark on Chantelle's heart. She said just before they were forced to close, one couple walked to the storefront from their South Side apartment seeking help for their brand-new baby.
"They were able to come in and get what they needed," Chantelle says. "The mom was in the rocking chair nursing her baby. It was just one of those moments. I was just so thankful that Bitterroot Babies was there to help them. I thought, this is why we do what we do."
TO LEARN MORE ABOUT BITTERROOT BABIES AND THE SERVICES THEY PROVIDE, YOU CAN VISIT THEIR FACEBOOK PAGE OR CALL (406) 861-8060.