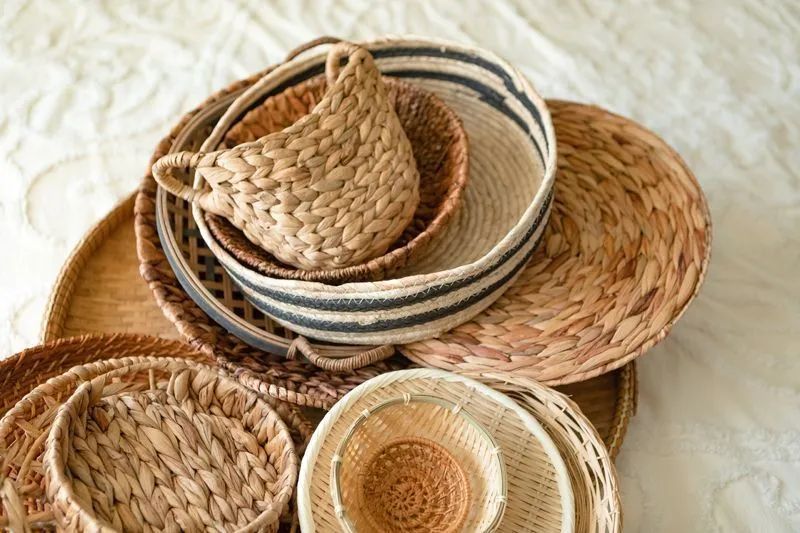 Bring in the Baskets
Make them the focal point on any wall in your home
In my Filipino culture, a bilao is a round, woven, sieve-like basket made of bamboo. It's used to winnow rice, helping to remove rice from the chaff, small pebbles or even rice hulls. As a child, my fondest memory of winnowing rice was watching the chickens gather below, hoping to feed on the leftovers. I was never very good at winnowing and that's probably why the chickens liked me —there was always more rice on the ground than impurities.
While this multipurpose tool can be used to serve fruit, harvest fresh vegetables or even as a base for a unique charcuterie display, lately these bamboo baskets have found their way into home décor. Designers have been using them along with bamboo plates and chargers as a way to spruce up our walls.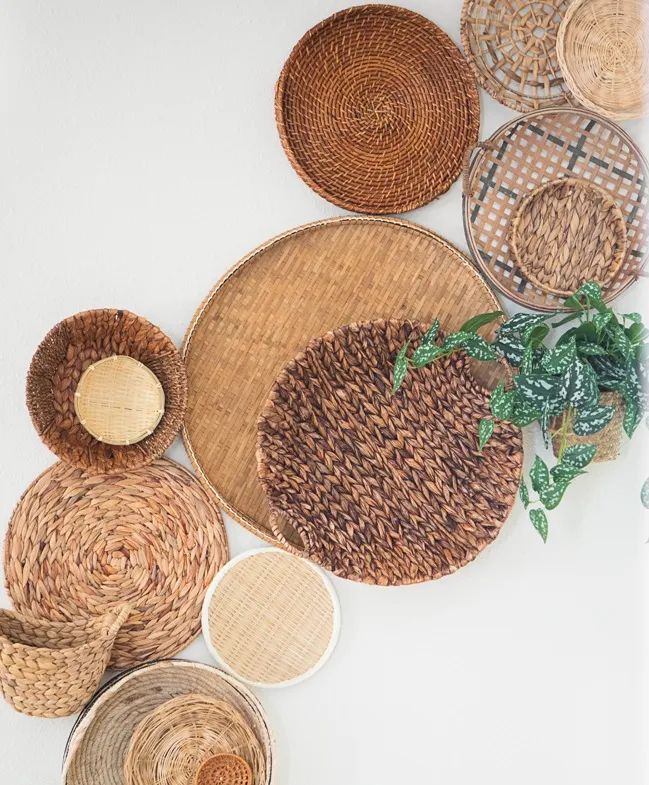 Where can you find these unique pieces? I bought my first bilao from Isabela Asian Market on 24th Street West. My entire collection came from living for a bit in Japan, from boutiques, World Market, online shops or the occasional flea market. Some were gifts, and I learned that when summer arrives, garage sales are a perfect place to hunt for these pieces.
I love bamboo baskets with intricate patterns. You may find color-blocked designs appealing, but I prefer the natural earth tones. I suggest picking out an assortment of sizes, textures and styles to your taste. Some even have metal integrated into the weaving and shapes. Personally, I love the rounds ones. You can go from small groupings to a large gallery display of these items.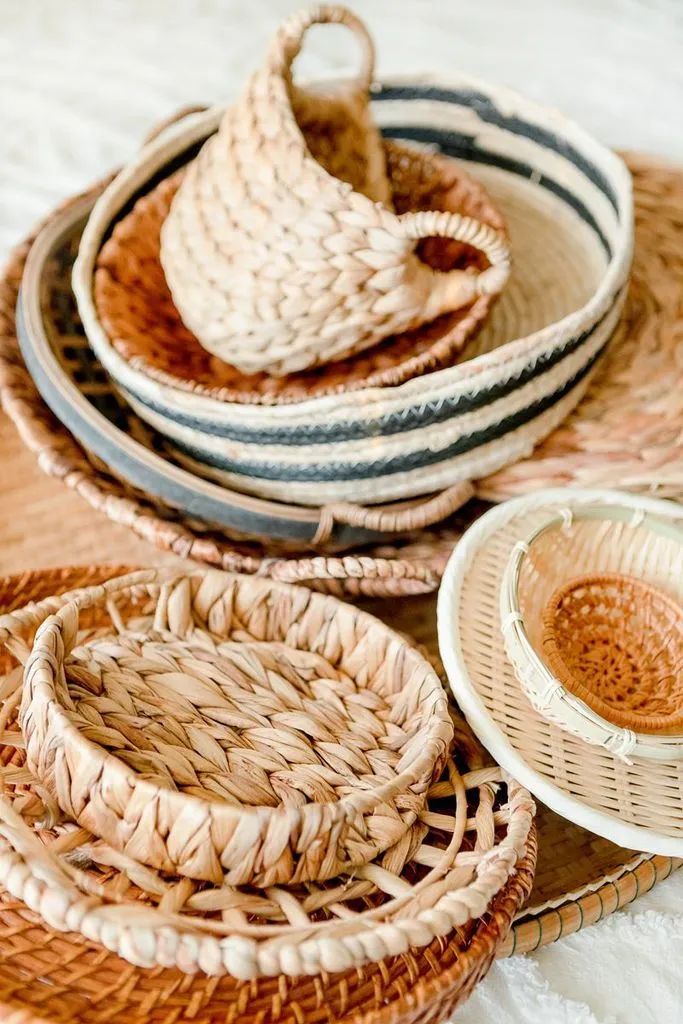 WHAT YOU WILL NEED
A variety of baskets in different shapes and sizes
Small finishing nails
Command Strips
Measuring Tape
Once you find your inspiration, the easiest way to start is to lay your baskets on the floor to get a vision for your layout. Begin with your largest basket. This will lay the foundation for placing the other sizes and shapes around it. Once you have arranged your display in a way you like, simply transfer it to your wall. Feel free to measure the height and width on the floor so you can properly arrange the baskets on the wall. Tack them into place by using a small finishing nail in several places or placing a damage-free adhesive strip on the back of the basket.
After placing all your items on the wall, feel free to add to the display later. There are no rules on how to achieve your own style. You can even add faux greenery like I did for an extra pop of color and interest.
The project is relatively effortless to accomplish. This gallery can easily spice up an empty wall in your living room, office, bedroom, or even your kitchen. You will be amazed how much these baskets bring life to a bare wall. You can also consider other collections to add to the wall like charcuterie boards or decorative plates. No two wall displays are alike meaning the options for creativity are endless.