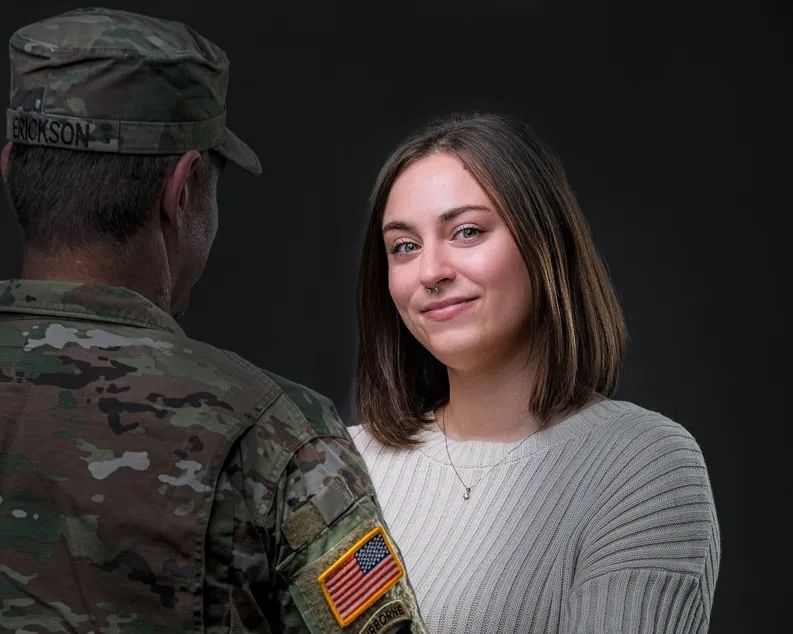 Building a Bridge
Tara Ranstead selflessly helps veterans pave a new path in civilian life
EDITOR'S NOTE: In our July/August issue, we asked you to nominate a woman you thought would be the perfect story for our cover. After receiving dozens of nominations, Tara Ranstead rose to the top.
Earlier this year, 27-year-old Kiara Moreira-Diaz found herself sitting in a Billings emergency room, distraught and barely coherent. She had suffered a psychotic break brought on by the wounds she suffered while in the U.S. Navy. Thoughts of suicide played frequently in her head. As Kiara lay in a hospital bed, facing the rock bottom of her life, 26-year-old Tara Ranstead — who until a few months before that was a complete stranger — sat at her bedside night and day.
"I had an experience with one of my supervisors in my chain of command where there was an unwanted sexual encounter and that created a lot of PTSD," Kiara says. Depression and anxiety bubbled to the surface. To add to the stress, she was in the middle of a divorce, facing life as a single mother of 3- and 6-year-old daughters.
"I felt very unsupported, and I was trying to figure out how to ask for help," Kiara says. That's when she found Tara and Warrior Transition Outdoors (WTO), a nonprofit military advocacy organization that helps veterans and their families transition into civilian life. Once a family is stable, WTO provides an extra dose of healing through outdoor adventures.
Shortly after Kiara started the intake process, she suffered her psychotic break.
"I was not able to sleep for days. I wasn't eating enough," she says. "I was definitely overwhelmed with being a single mom."
Kiara called Tara in the middle of the night. After telling her that she was struggling with suicidal thoughts and was headed to the E.R., Tara went straight to the hospital to sit with her.
"Just being there as the amazing support she is — she listened to me empathetically," Kiara says. "She reminded me of my value and reminded me of what an amazing person I am at heart and that even though I was facing those struggles, I wasn't alone."
"She was out of it and couldn't really talk but I remember looking her in the eyes and saying, 'I am right here for you. I'm not going anywhere,'" Tara says. "Even though she didn't say anything, the look in her eyes was full of gratitude."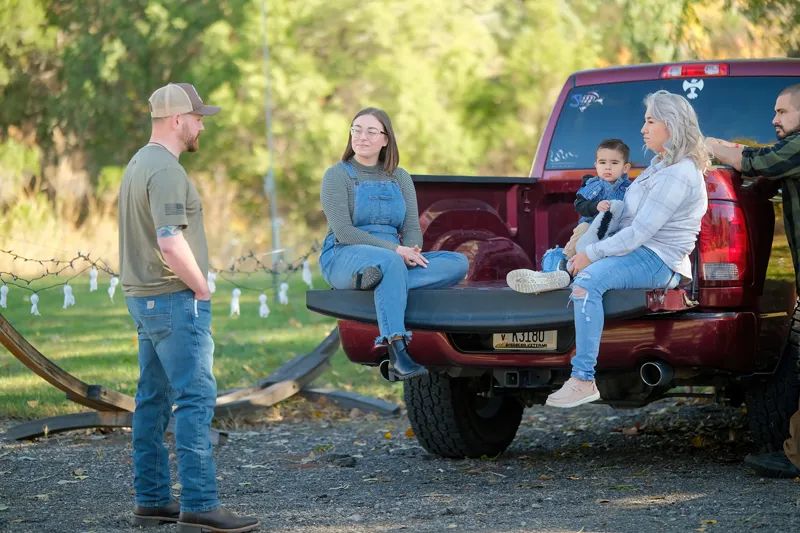 Tara is the civilian support specialist for WTO. She volunteers full time to walk side by side with veterans who are struggling with things both big and small after their service. Since the nonprofit began in November of 2022, it's built a network of resources— 60 volunteers from all over the nation with all kinds of expertise — to serve some of the 200,000 veterans who transition into civilian life each year.
"I think the hardest thing is admitting that you need or want help. The second hardest thing is asking for it," Tara says. Right now, she's working with 24 families in 10 states, linking them to educational support, job training, financial counseling, help with Veterans Affairs services or connecting them to therapeutic counseling.
"And then, there's me," she says with a smile, "the civilian connection specialist who is kind of your lifelong friend." She not only sat at Kiara's bedside, but she's also gone shopping for birthday presents for a veteran's child, made coffee dates to catch up and even chatted about life with one veteran as they walked the dog. She listens, trying to decipher what each family might need to get them on a successful path.
"There's no shame in what they are experiencing or going through in the moment," Tara says, adding, "They will share their stories, tell me their struggles, and their vulnerability is what blows my mind."
The nonprofit started as a passion project between two brothers who also call each other best friends — Gavin and Gabe Erickson. Gabe comes from a background in marketing, sales and journalism and Gavin has spent nearly 20 years serving in the U.S. Army.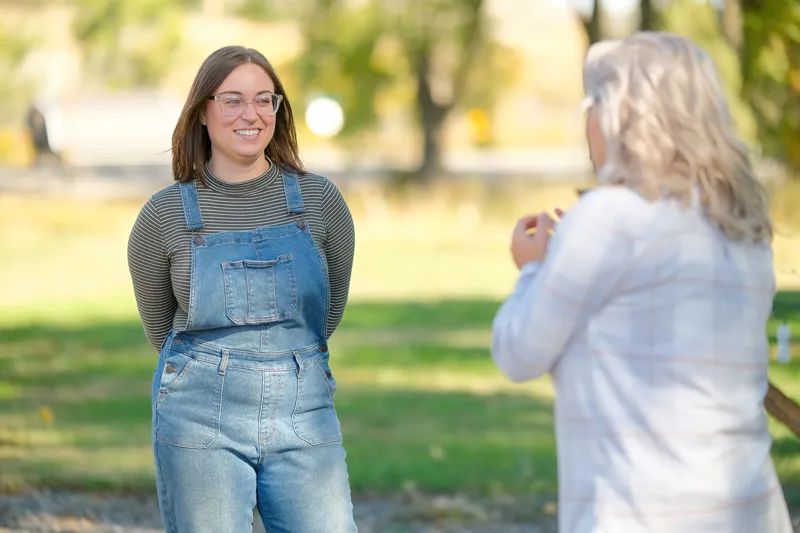 "I was deployed a couple of times — once to Iraq and once to Afghanistan," Gavin says. Both times, he saw members of his platoon leave the service. Veterans are supposed to get a year to transition into civilian life, he says, but that's not true for those who served in combat roles.
"When you are deployed, it's just a couple of weeks on either side of your redeployment date back to the U.S.," he says. "My friends were really struggling. These guys went from getting into gunfights five to six days a week to a couple weeks later standing in the middle of Walmart wondering why they were in Walmart."
During his service he watched so many struggle that toward the end of his deployment, he and a handful of those he served with wondered how they could help veterans better transition to civilian life in the future. That was 2010, when the seed for Warrior Transition Outdoors was planted.
In 2011, Gavin and his friends successfully started a nonprofit. Then, Gavin says, "True to the military, two weeks after we got our 501(c)3 (nonprofit status), we all got orders to go to different places around the country. We all got reassigned." The nonprofit dissolved.
Gavin's new post landed him in Billings, recruiting for the Army.
"If I'm being perfectly honest with you, I wasn't handling it very well," he says. "I lost a really good friend of mine in a firefight in Afghanistan, and I didn't really start dealing with that until I was in recruiting. I was drinking too much and making stupid decisions."
He knew then, more than ever, that his idea for a nonprofit serving veterans couldn't stay on the shelf for long.
Meantime, his brother, who had recently made the move to Billings, was gaining experience working at another nonprofit that served veterans. Gabe told his brother there were veterans' programs but nothing like Gavin envisioned.
"I just committed myself that when I retired, I was going to start a nonprofit that took a holistic approach not only for the veteran but for their family transitioning over a long period of time," Gavin says. Healing comes in its own time, he says, so services shouldn't have an expiration date.
Sadly, he says, Gabe abruptly resigned from his job, telling his brother that veterans deserved better than 2-star service. They needed programs that delivered 5-star service.
"He went through a really terrible experience as an executive director at a local nonprofit serving veterans," Gavin says. "I said, we can't let veterans be served like this. We have to do this now."
They filed the paperwork to start WTO and launched last November.
"Tara immediately chose to be our first-ever lifelong family advocate," says Gabe, who is also Tara's fiancé.
"She does it because she legitimately cares about each and every single person that she talks with. That makes you want to be on her team," Gavin says. "You know she always has your back. She literally gives everything of herself for this community."
As Tara talks about her experiences and how she developed a heart to serve others, she'll tell you about a pivotal moment just after college when she worked at an emergency homeless shelter in Manhattan, Kansas. She was the one who answered the incoming calls for care.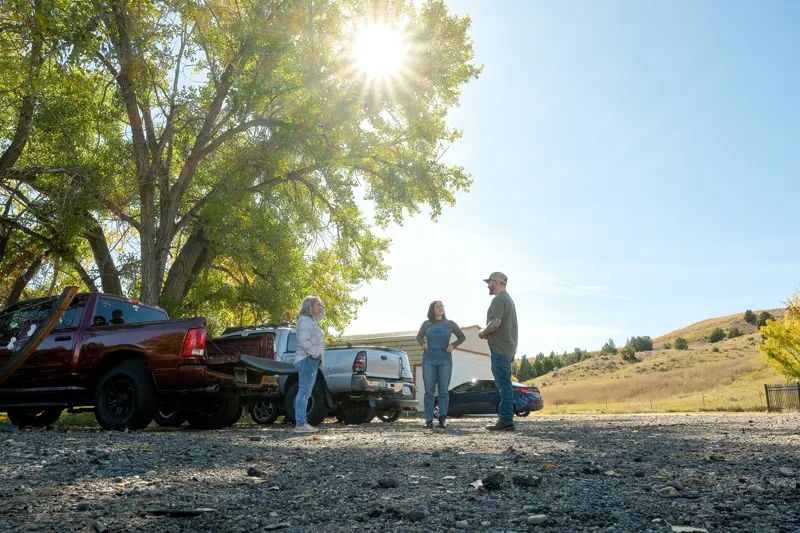 "It was wintertime. Kansas gets brutally cold. It was in the negatives there," Tara says. "We were completely full at the shelter. It was also during Covid, so we could only take half capacity because we had to separate people." She says an incoming call that night forced her to think on her feet.
"I remember this phone call with this one woman. She said, 'I'm stranded. I don't know what to do. I'm struggling so bad. I am living out of my truck but it's not working.' I said, 'OK, let me see what I can do.'"
Tara described how she moved and shuffled people all over the center to make room.
"I think that it was her gratitude of me being able to do that for her that really touched me. That could have saved her life. When it's negative degrees outside? That's not a joke," Tara says, adding the encounter lit a fire inside her. "I thought, all I want to do is help people. That's what I want to do."
How did a girl from a small Kansas town end up in Montana? Tara's older brother, who served in the National Guard, had recently made the move from California and while Tara was contemplating her future, her brother and sister-in-law both told her, "You have nothing to lose right now, why don't you come and try Montana?" She did, and within weeks met her "soul mate" Gabe while "seeing what's out there" on a dating app. The two have been inseparable ever since.
In the months she spent living with her older brother, Tara got to see firsthand that her brother's own service, with tours in Kuwait and Iraq, were affecting him. As a kid, she remembers hearing about the nightmares and anxiety. As an adult, she saw a man who kept a lot to himself.
"One of the big things I've taken away from my brother is that he doesn't open up about that stuff," she says. "That's a heavy burden to bear. Even with the people closest to him in life, he won't say much." She got him enrolled in WTO and says, "I think we are slowly peeling away the layers."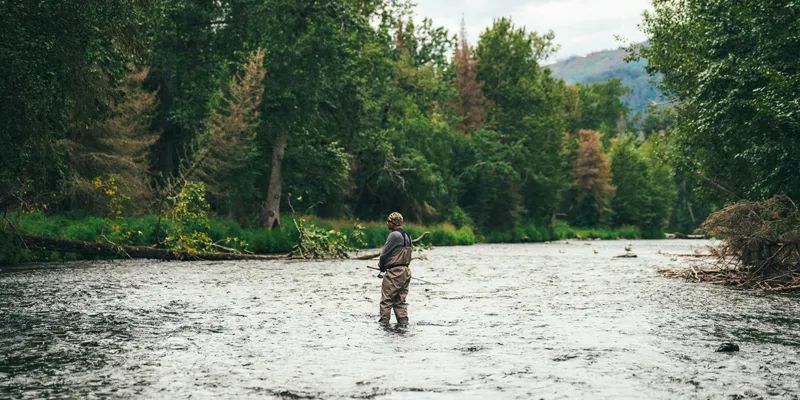 Today, she dedicates roughly 40 hours a week to reach out to all the veterans WTO serves. Again, she does it without any payment other than a veteran's gratitude. She serves with big things like Kiara's situation, and with things like the veteran who decided he needed to travel out of state to be reunited with family. Tara was up before dawn to help him get on his way.
"One of our veterans – not on a whim, but suddenly, decided to move to Texas. He didn't have money for a plane ticket, so he was going to take a Greyhound," Tara says. "He said, 'I am going on the bus at 4 in the morning, can you take me?' I said, 'Sure, of course. Why not?'"
She's arranged lawn care when a vet who was overwhelmed with life let her grass get waist high.
"She (the veteran) came home to a totally serene lawn," Gabe says. "What that does to your soul, just being able to relax in your own space. It's not always about those big things."
"A veteran will call me and say, 'Hey I just have to tell you, I love Tara. This is what she did for me. Thank you so much. She saved my life,'" Gavin says. "When people are calling you and telling you this person saved my life, I can't even describe that feeling to you."
While the goal when Gabe and Gavin started WTO was to take veterans on outdoor adventures to let them experience the healing you can feel when you simply put your feet in the grass or take in a beautiful mountain vista, they've learned that this one-on-one interaction that Tara has created is what's helping veterans and their families survive.
"She is too humble to see just how powerful she is, but Tara works full-time for free to serve veterans, spouses and children," Gabe says. "She is with these people through thick and thin, the good and even the ugliest moments."
Kiara, who is now living in Utah near family, trying to get her life back on track, couldn't agree more.
"I learned how to go from surviving as a veteran to thriving as a veteran," Kiara says. "She definitely gave me that love that I needed at the moment." She adds when she sees other veterans trying to adapt to civilian life, "Every single veteran that I meet or talk to, WTO is the first resource I ever recommend. Regardless of what you are battling, they look at you as a person, really helping you figure out what you need."
"When you hear people say sometimes you have to hit rock bottom, that was truly the case for her," Tara says. "It was such a hard, low moment that we experienced, but she came out so on top of that. She has her girls back and she's working to figure out what she wants to do in life. She's listening to her intuition. It's been a beautiful ride."
And while Gabe and Gavin would love one day to be able to pay Tara for her work with families, Tara brushes it all off, saying there's nothing that she'd rather do than to be a fierce advocate for veterans and their families.
"I am grateful to be able to be in a position that I can be that person for people," she says. "I don't have any expectations. If I received nothing, you know what? I've helped a ton of people."
TO LEARN MORE ABOUT WARRIOR TRANSITION OUTDOORS, visit warriortransitionoutdoors.org.