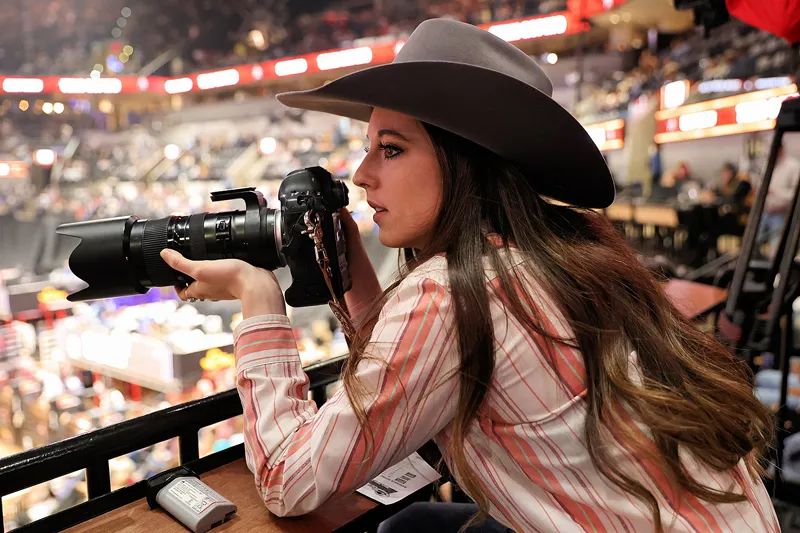 Capturing the West
At 25, Hailey Rae is making a name for herself on the rodeo circuit
By Cydney Hoefle, Photography by Hailey Rae
It isn't too hard to find photographers in Montana. After all, there is an endless supply of gorgeous subjects to shoot — from breathtaking landscapes and abundant wildlife to the state's down-to-earth people. It can be hard, though, to find photographers who not only take pictures but create art in the process. These kinds of photographers look at subjects from an entirely different angle. That's how one young photographer found success capturing a slice of Western life in Montana.
Hailey Rae grew up in Billings and from an early age — even though she's never lived on a ranch or competed in rodeo — loved the Montana way of life. She'll tell you it's embedded in her soul. Over the years, she not only made a career out of capturing Montana, but she's also currently one of the 75 Professional Rodeo Cowboys Association (PRCA) photographers in the country and, at 25, she's one of the youngest.
"I've known forever that I wanted to be involved with rodeo," Hailey says, then tells of being 8 years old and attending her first rodeo at the NILE. The excitement, the events, it all resonated with her. She remembers saying to her mother that night, "Someday I'll be down there with those guys."
Homeschooled, Hailey participated in 4-H, and her family spent some time in her teenage years living outside of Park City where she had a few heifers and steers and showed cattle at the local fair. During those formative years she dabbled in photography.
She attended Northwest College in Powell, Wyoming, where she received associate degrees in Animal Science, Agricultural Business, and a certificate in Agricultural Production. As a member of the livestock judging team with little livestock knowledge, she remembers others saying about her, "She has her work cut out for her."
That set a tone for Hailey as she moved forward. Nothing was easy, but her determination was strong.
It was at Powell, when she was asked to photograph the rodeo team while they were practicing, that she began to take photography seriously.
"I didn't know anything about rodeo," she says. "But I love anything related to agriculture. I've never lived on a ranch, so why not get as close to it as I can?"
Rodeo photography takes practice and knowledge of each event, the rules and a what makes a good ride. As Hailey photographed the team she began to learn more and more about the individual events. The more she worked, the more she enjoyed it.
"This is it! This is what I want to do," she says as she looks back on those days.
During summers between college, she photographed county fairs, seniors and families.
"My photography was definitely developing," Hailey says, "and I started to find my niche."
And that niche seemed to be anything tied with the rural West. As she continued her photography, she began thinking about applying to become a PRCA rodeo photographer. It wasn't easy. She needed a 20-picture portfolio of rodeo contestants, a letter of recommendation from a PRCA photographer of the year and from a cardholding PRCA photographer of at least 10 years. She completed that list and then waited for approval from a committee. Once the first step of approval came, the next was for a PRCA permit.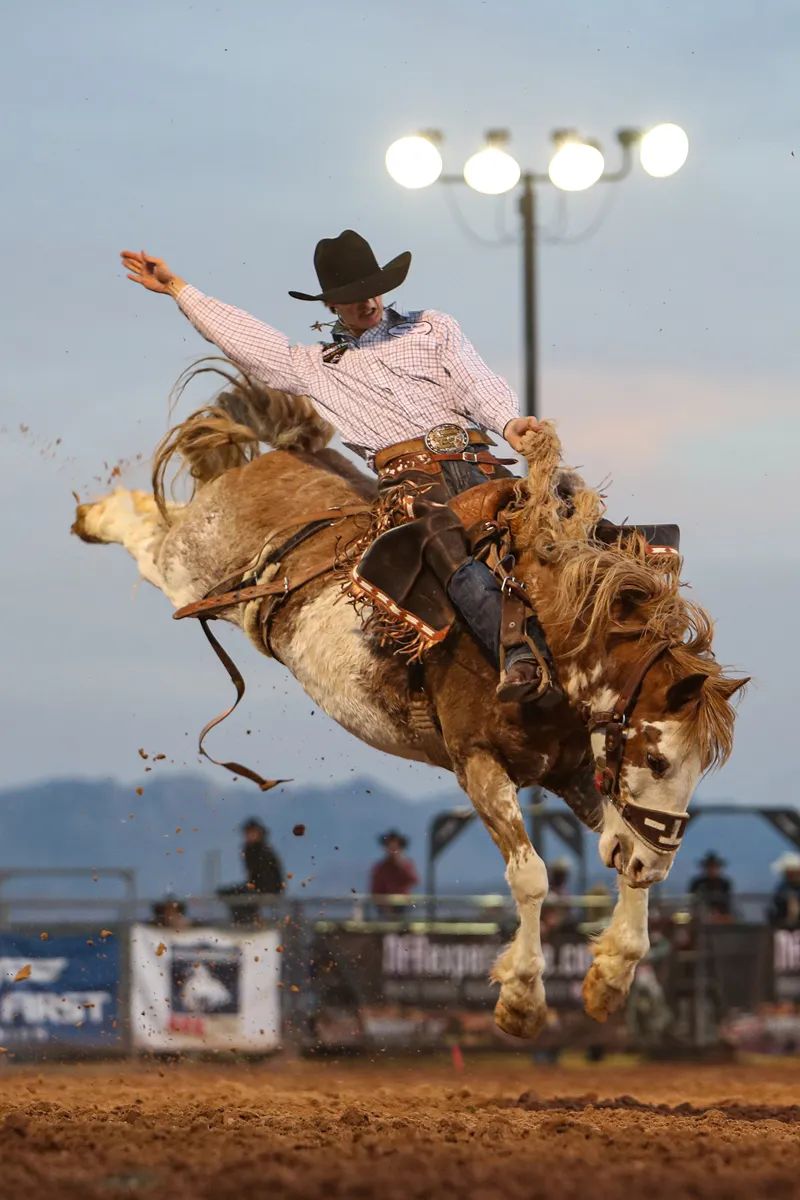 In 2020, she began to work toward that goal. The first thing she needed were photos from five different rodeos. But just as she started working on it, Covid-19 entered the scene and the rodeo world came to a screeching halt.
"It was crazy," she laughs. "I finally figured out what I wanted to do and Covid hit."
Not one to let adversity deter her, she found five rodeos anyway and put together her portfolio. She found a tenured photographer in Oklahoma who said she'd be happy to write a letter, but she wanted to see Hailey in action.
"I thought gosh, do I really want to do this? My mom said, 'Just stick to it and do it.' So, I did and that was my first road trip," she says. "But it was well worth it. I learned a lot from her."
She passed all the tests needed to get her permit and in September 2020, she earned the right to get her PRCA photography card.
"Hailey hit the ground running from the start," says Carol Lawrence, photo coordinator with the PRCA in Colorado Springs. "No matter what is asked, her attitude is always, 'I'll do it!' She filled her permit in half the time a lot of photographers do."
It's a coveted position to be a photographer for the PRCA, but Carol says that many applicants drop quickly because of the arduous schedule and requirements.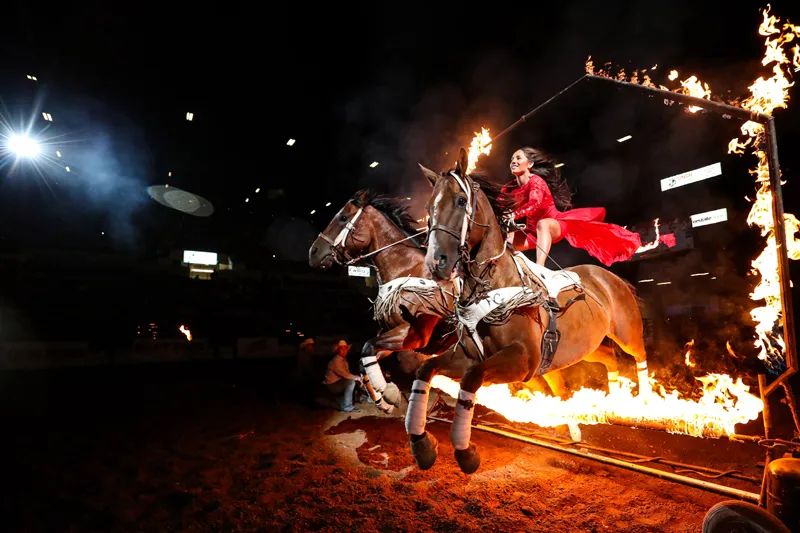 "The traveling alone is grueling," Carol says. "Our photographers have to cover a lot of ground, not only in miles, but in what is expected of them at each rodeo."
Shortly after she received her card, Hailey's first rodeo was in Cody, Wyoming. A last-minute change with the original photographer left the PRCA without one.
"I wasn't sure how she'd do," Carol says. "We didn't give her much notice. But she nailed it."
"I didn't have a clue what I was in for," Hailey says. "They didn't give me enough warning to worry about it!"
Assigned to cover some 250 contestants in the span of a week, Hailey was also responsible for keeping track not only of each contestant, but the time and score. For bull riding, she also needed to track the bull's name.
"It was crazy," she says, "I learned in a hurry what I had to do to stay organized."
That rodeo launched her career as several of her photos were picked up and published. "Everyone was like, who is Hailey Rae?" she says with a laugh.
They aren't asking anymore. She's building quite a reputation. As a rodeo photographer, Hailey tries to work for the contestants. Finding a unique perspective of their sport, catching them in positions that flatter and taking shots that might attract the attention of sponsors will almost guarantee sales of photographs.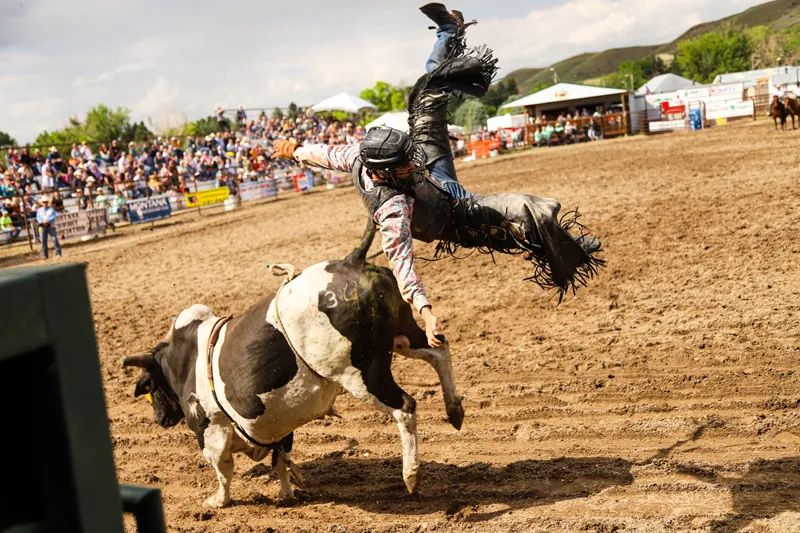 "Her photographs are amazing," Carol says. "Hailey Rae will one day soon become a common name in PRCA photography."
"I try to capture images that no one has seen before," Hailey says. She's often peeking between the chutes and crawling along the fence, finding as many different vantage points as she can.
Her photos captured the attention of North 40 Outfitters, an outdoor shop with outlets in Washington, Idaho and Montana, which uses her for all the rodeos it sponsors, as well as many of its promotional materials. Several magazines have picked up her photos as well.
But rodeos aren't the only thing Hailey shoots. In her spare time, she also enjoys Western weddings and capturing a bit of ranch life.
"I love anything Western," she says. "I love going to ranches and capturing the lifestyle of the families that live there. If there is an element of fun to what I'm doing, then I'm all in!"
TO LEARN MORE ABOUT HAILEY'S WORK, log onto haileyraephoto.com or find her on Facebook at Hailey Rae Photography.