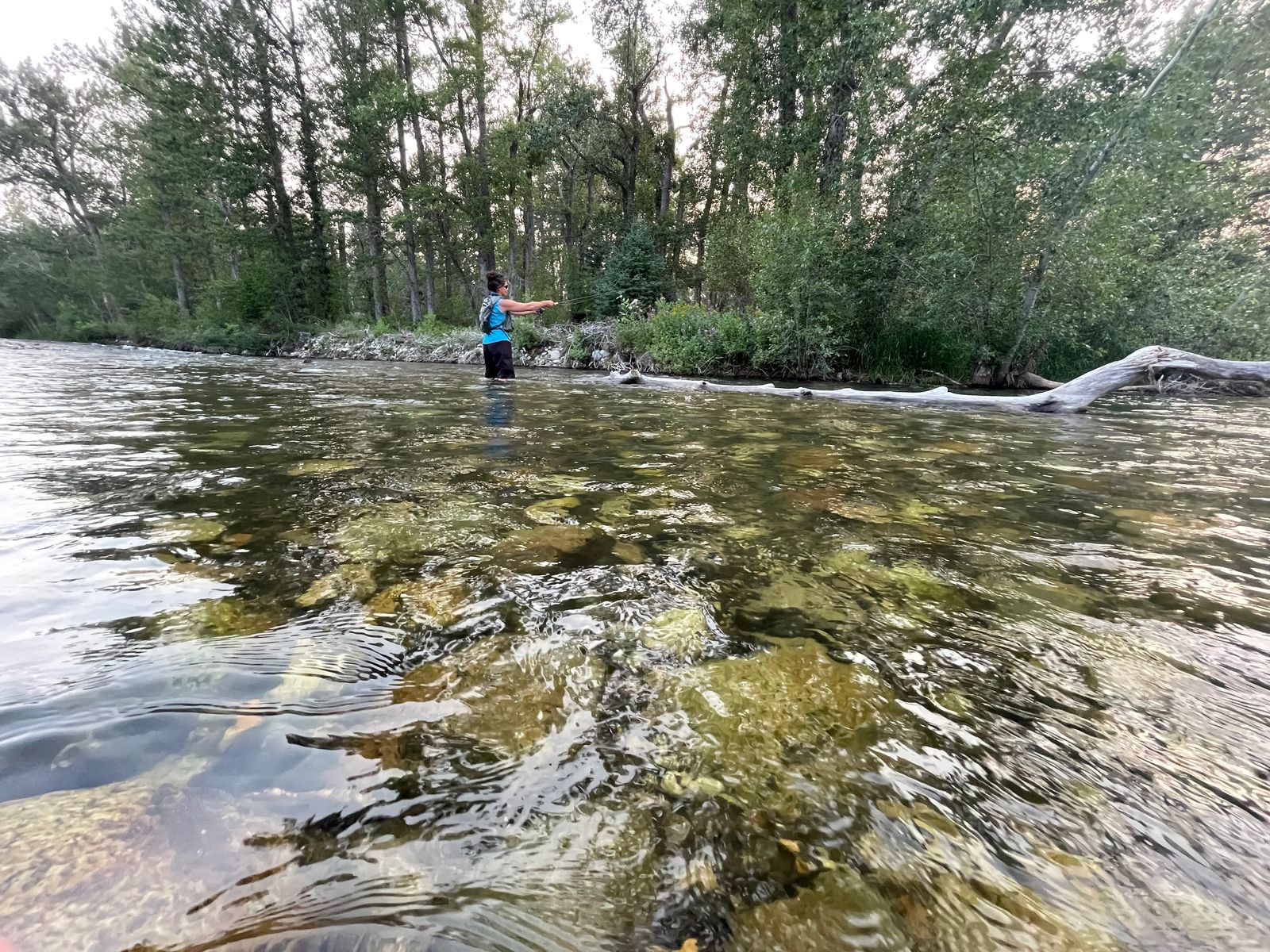 Casting for Competition
Red Lodge woman joins the U.S. Fly Fishing Team
By Laura Bailey
When Lindsay Szofran wades out into the stream with her fly rod, she takes a minute to think about what might be below the water's surface. She visualizes the rocky topography, the underwater flora clinging to the rocks, the tiny emerging insects, the current moving everything, and, of course, the trout, with their noses pointed upstream, waiting for the perfect presentation of her fly.
"It's fascinating to me to try to understand a world I can't see," Lindsay says. "I just want to absorb the whole experience."
Lindsay has been fly fishing for more than 25 years. She started out working in a fly shop, and for the past several years has been a licensed fly fishing guide and has taught dozens of people to fly fish. She's caught more fish that most people ever will, and now she's taking her passion for the sport to the next level: competition.
She's one of six women on the inaugural United States Women's Fly Fishing Team, and she's hoping her mindful approach to fishing, along with her nearly obsessive attention to all the technical details, will give her an advantage as she competes this year in regional, national and, eventually, world competitions. These days she's out on area rivers, lakes and creeks practicing. It comes easy. Fly fishing is one of her favorite ways to spend her days.
"The challenging part of any competition is not the day of the competition, it's the journey to that competition," Lindsay says. "It's staying focused, staying motivated and staying on track with training."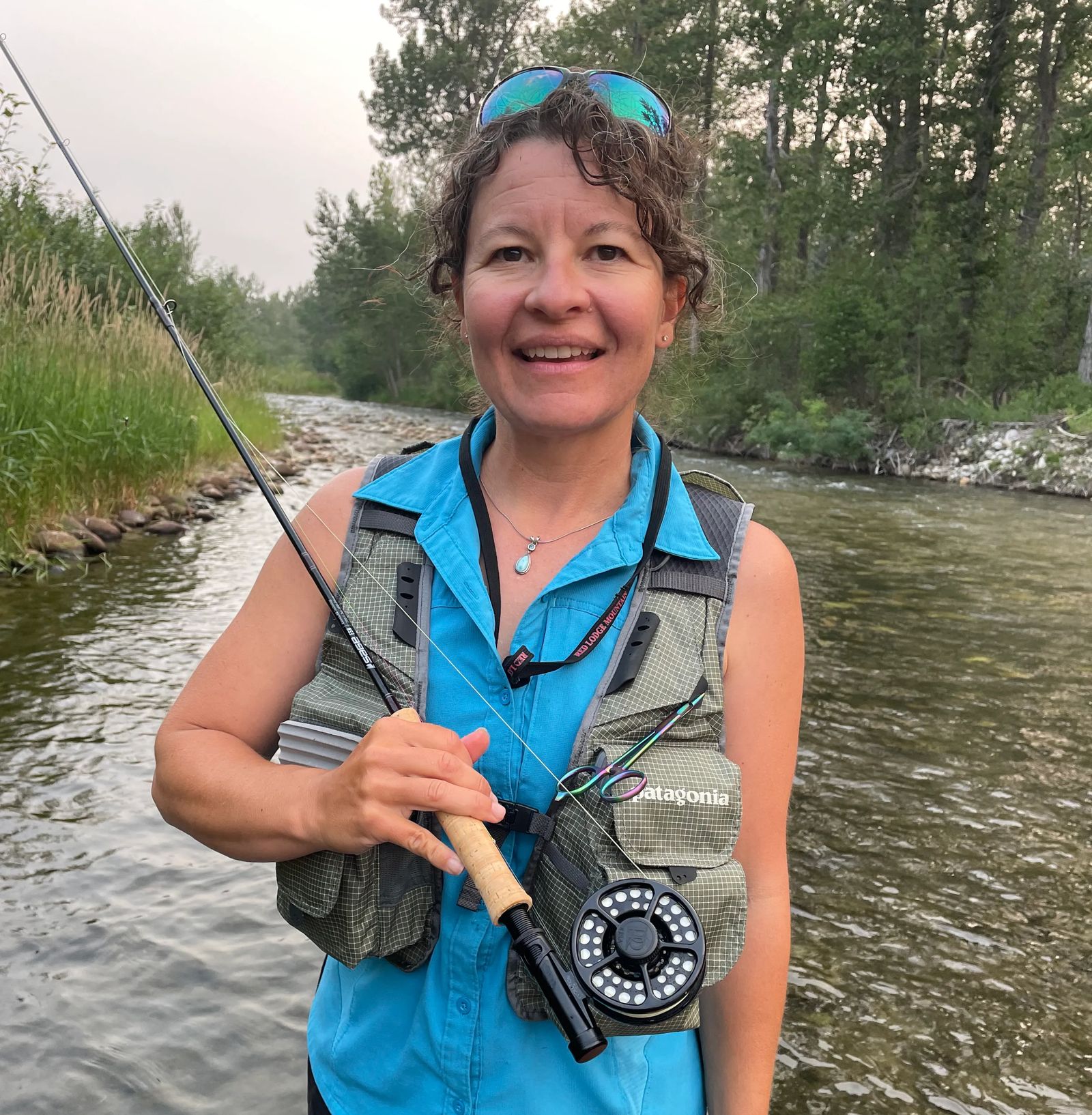 Lindsay first became acquainted with competitive fly fishing in 2014, when her husband Andy competed on the men's U.S. Fly Fishing Team circuit, qualifying for regional competitions and then, finally, the national competition in Lake Placid, New York. Lindsay went along to all his competitions and was a streamside judge during nationals.
When the U.S. Women's Fly Fishing Team began to take shape in 2020, competitions were suspended due to the pandemic, so team members were recruited through an application process. Lindsay applied and was chosen along with Ashley Wilmont of State College, Pennsylvania., Carolyn Emery of Ball Ground, Georgia, Lesley Smith of San Diego, California, Tess Weigand of Coburn, Pennsylvania, and Team Captain Madoka Myers of Boulder, Colorado.
In June they held their first competition in Pennsylvania, which also offered them a chance to get to know each other.
"Fishing with other likeminded people is fun and I've already made lifetime friendships," Lindasy says.
Several more competitions are planned in the coming year, and if all goes well, the women will compete in the first-ever world championships in Norway next July. For now, her spot is guaranteed, but as more competitions are held, she'll need to do well to keep her spot on the team.
"In competition, the opponent is myself," Lindsay says. "I'm always trying to improve my skill set to be as good as I can possibly be."
Lindsay grew up in Ballantine and, after earning a marketing degree at Montana State University, went to work at Red Lodge Mountain. She met her husband, and favorite fishing partner, Andy, in Red Lodge. Andy is an outfitter and together they own and operate Fly Fishing Only Adventures.
"He's taught me almost everything I know about fishing," Lindsay says.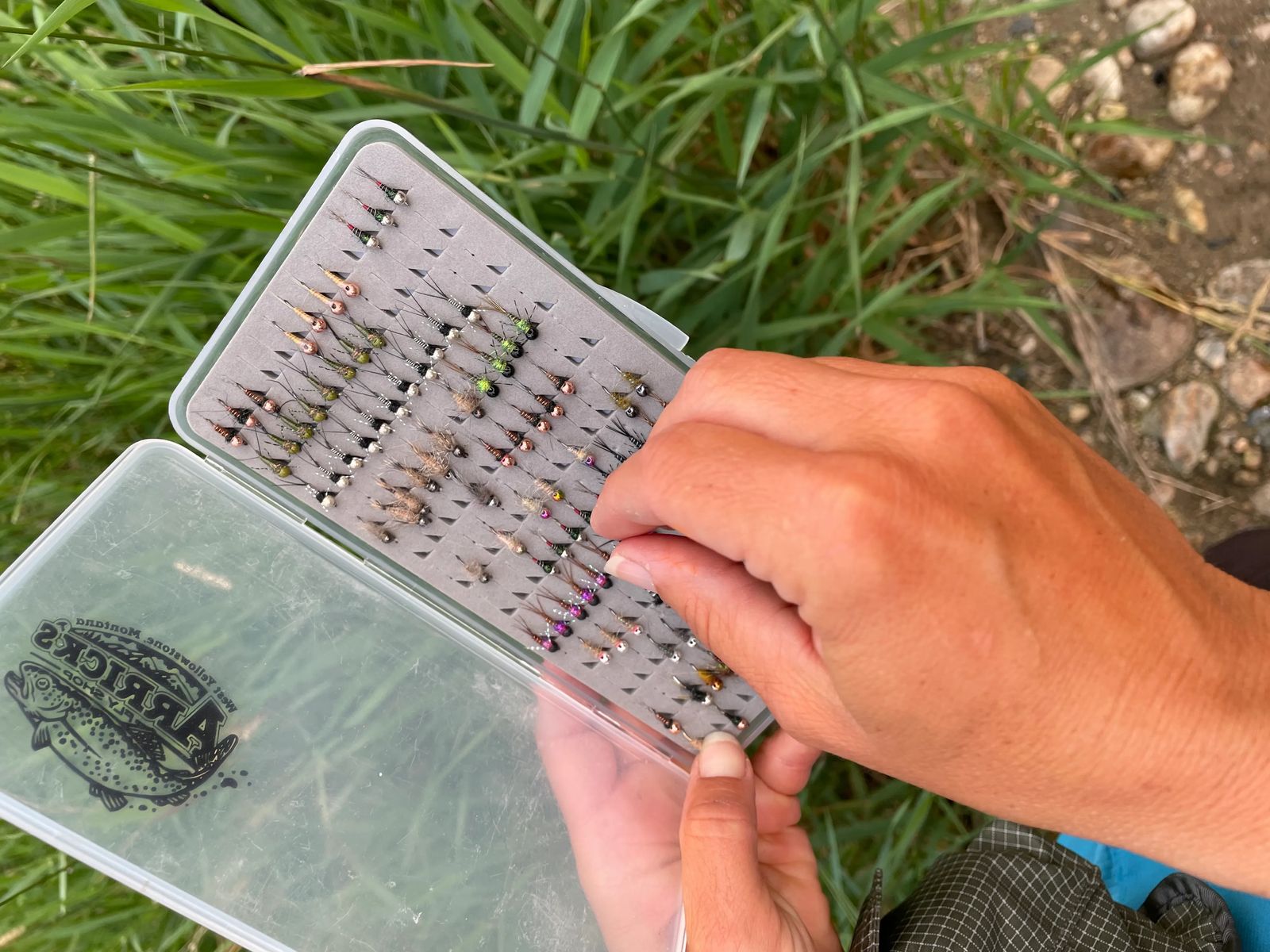 When Lindsay is not guiding, she runs her own retail and marketing consulting business. For a few months each fall, she guides for steelhead for Speywater Lodge in Oregon. Steelhead are a species of trout that begin their lives in freshwater streams and live in the ocean and return annually to the same freshwater spawning grounds where they hatched. They're huge fish and catching them on a flyrod requires expertise and mastery of spey casting, a dynamic, difficult technique.
"I think of everything they have survived to come back to this river and spawn," Lindsay says. "To hold that fish for a moment is really amazing."
Lindsay is known for being a patient and thoughtful instructor.
"When you teach someone, you give them the opportunity to have success on their own," Lindsay says. "I love it when that lightbulb goes on and they catch that fish."
For many of Lindsay's guests, a trip down a Montana trout stream is a lifetime goal, and Lindsay doesn't take that lightly. She wants them to have the best experience possible.
"We take that for granted because we live here, but people come from all over the world to fish here in Montana and specifically the Greater Yellowstone Ecosystem. We have a rich history of well-managed resources, and because of that we're catching more fish – and these are wild fish, and that's a special thing," Lindsay says.
When the fishing is slow or her guests struggle to master their cast, she reminds them that a day on the water isn't just about catching fish, it's about experiencing nature and being outside in a wild and wonderful place. For Lindsay, the experience of fishing is a mindfulness practice. To stand in the current, visualize what's under the water and focus on casting out to achieve a perfect drift to catch a feeding fish, is no small thing.
"It allows you to appreciate that moment in time," Lindsay says. "You don't worry about the past or the future, just focus on that moment."